It's not a matter of opinion, but rather, a simple fact that a business needs to have a business plan. In order to function properly, to break even, and to improve, you need a business plan. Without one, you will be rudderless, you will move in whatever direction the wind blows. However, today we suggest you take a different approach towards business plans themselves. Instead of going with old-school, detailed systems, we advise small business (no matter how long you've been online) to look at start-ups for ideas. This is where lean business planning comes in.
Lean business planning is a flexible and clear system of planning how your work and your business will go. Because of its flexibility and simplicity, we believe it is superior to a regular business plan. You can find an elaboration on this issue below.
Strategy vs. tactics
There is a large difference between strategy and tactics. This same difference reflects the disparity between lean business planning and regular planning. Namely, lean planning is much more focused on tactics, than on strategy (even though strategy is important). Strategy means looking at the big picture, planning long-term, focus on the future. With a focus on strategy you set your goals, tasks, milestones and you move towards them. Strategy can be rigid, and even suffocating. Tactics, on the other hand, are all about flexibility, thinking in the moment, being on the move. This is what lean business plans focus on.
Now, strategy is important for any business plan – you need to know where you are going, you need to have a sense of direction. However, tactics (i.e. business plans) have more freedom attached to them. With tactics, you know where you should go, what direction to move towards, but the way you're gonna do this can change greatly.
Fluidity and change
Lean business plans are not hindered by overcomplicated plans, laid out months in advance. What they do focus on are the tactics (see above) that are needed to get through the day. Lean business plans not only allows you to make frequent changes and shifts, they somewhat expect you to do so.
Namely, things change, the market changes, the entire economy can shift at a drop of the hat (as far as you're concerned). But, with a lean business plan, you can adapt with more ease. This is especially useful for small business. It's much easier for a smaller business to change course, than it is for a larger one. Also, lean plans are much easier to make when compared to old-school ones. However, most often the best option is to get some help from professional software, like the one MAUS Business Systems offers for example.
Now, in practice, this is how it could look like. You set some clear goals, more like reminders in the form of bullet points, not actual elaborate descriptions. You set out your pricing structure, your marketing, product financing, and all the core functions of your business in as few words as possible. This allows you to know what to focus on and what you simply mustn't change, allowing you to have as much fluidity as possible, without compromising your core values and goals.
Safety nets and focus
In a way, this amount of flexibility and room to change gives you a unique safety net, unlike any other. The ability and possibility to change may be the only stability that actually exists in the business world. However, there are other factors, not just your goals that need to be taken into account if you want to reap the full benefits of a lean business plan.  Namely, you need to stay on track.
A real danger of lean business plan is meandering too much, going in the wrong direction at many different instances. This can be mitigated by making a monthly review, and setting clear milestones and achievements that you need to make for certain periods of time. So, not much detail, just a calculable, actionable number or goals. This will help improve both motivation and focus for your team, since you will have clear goals to strive towards.
For example, instead of lining out months' worth of information, drama, and work that you need to achieve, all in great detail, with hundreds of pages of instruction for the entire year, you just need to set one long term goal (make x amount of sales in a year) and a short term goals that leads to the long term goal (make y amount of sales in a month. It's clear, concise, and can serve as a clear motivator that can be hung up on any wall or board.
Conclusion
Lena business plans are an excellent choice for small businesses. Direct, concise, clear, these can help you achieve much greater results than a regular business plan, while at the same time being easier to make, and easier to adhere too. However, above all, what makes them stand out is the flexibility they offer. So, no need to obsess with old-school plans. Look up towards start-ups, and do your best to draft a good lean business plan.
There is a certain draw, a certain magnetism towards being an entrepreneur. Sure, the potential profits can be amazing, there is barely a ceiling on how much money you can make, but there must be something else that makes a person work the insane hours required. It's the freedom, the control. It's the fact that all the profits you make, all the success you have, and it's all yours. However, the risk is very high, as is the starting investment. This is where franchise businesses come in.
Instead of starting everything from scratch, you get the opportunity to run a local branch of a franchise you concluded a contract with. You, for a fee, obtain the right to a franchise, to run a branch with their products, brands, trademarks… With a franchise, you get to essentially be your own boss, all your achievements (and failures) will be yours and yours alone. However, the stating capital needed is much lower than what you need to get for your own business. Furthermore, you get a completely developed plan and marketing strategy pretty much handed to you.  
Know that while franchising isn't for everyone, for some it is the perfect opportunity to achieve their entrepreneurial dreams.  However, giving it a shot requires some forethought (obviously). Below are some tips on how to figure out what kind of franchise is right for you.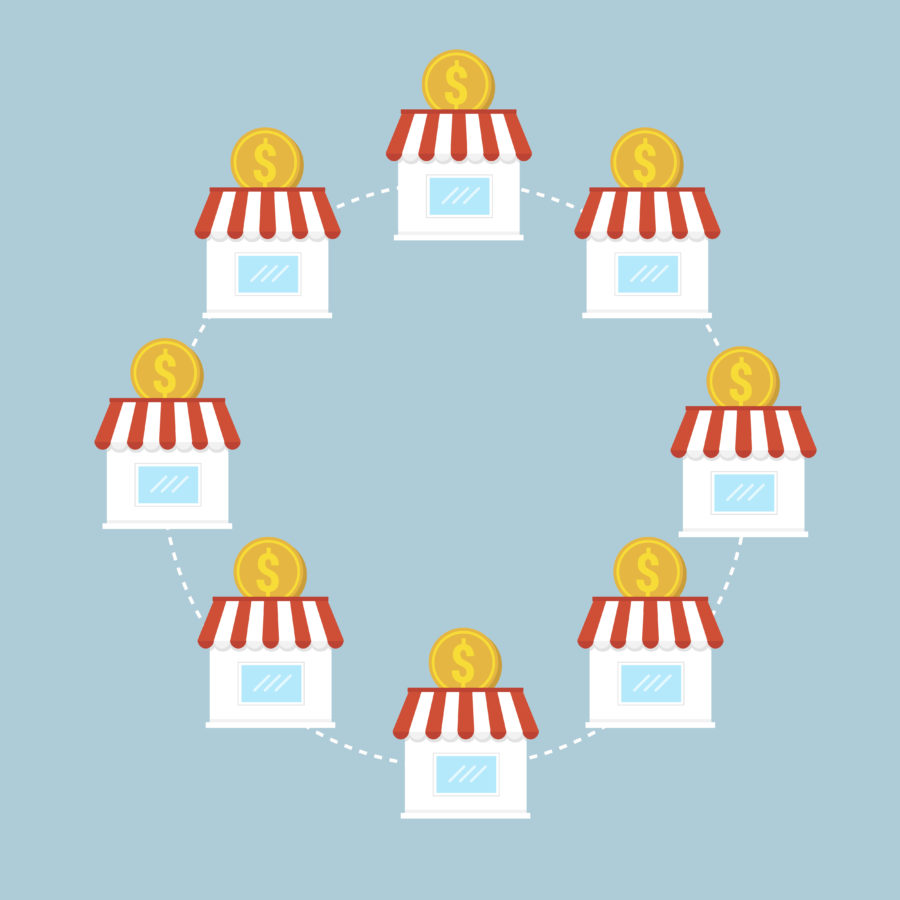 Which Franchise Business is Best?
What is your initial budget?
The first thing you need to ask yourself is – what is your budget like? Franchise prices vary greatly, they can range from anything between ten thousand dollars, to a cool million. Weight in what your initial investment can be, as well as your expected profits, how soon you will break even, what's your lifestyle like, and what your goals are.
Understand that the initial investment will depend on the line of work you have chosen. A restaurant will be much more expensive when compared to a B2B company. The equipment can be substantial, refrigerators, coolers, ovens, grills, all the cutlery. You will also need to set up the right décor. Utilities can be quite high, as can the cost of rent if you're anywhere near a high-traffic location. On the other hand, a B2B consulting company that does all its work online can have its location set-up essentially wherever you want. The initial equipment, besides a few costly computers and software licences, is pretty minimal.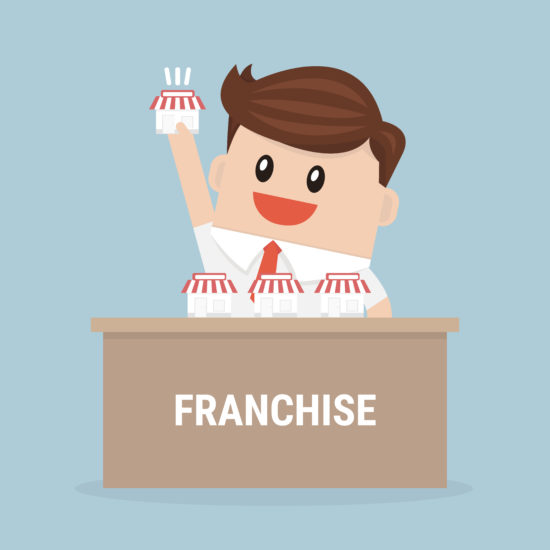 What role do you want to play?
Now, depending on how you want to spend your workday, you can choose to work as an operator, or an absentee owner. If you're interested in getting right into it, going on the frontlines, then being an operator is an excellent choice. You will have direct insight into what's going on at the company, will be able to control everything. It is the perfect choice for anybody who gravitates towards a hands-on approach.
On the other hand, absentee owners are more like pure investors. They hire the right staff, and are involved with some of the day-to-day grind, but they are mostly behind the scenes. They let the staff they hired to actually manage the whole enterprise. Now, of course, these choices depend on the franchise. Some places expect one type of work, others the other. Most often you will have free reign, but the actual type of business may require you to be at the office every day.
Do you have any experience (and in which area)?
Finally, you need to figure out where your interests are, in which area have you accumulated experience. There is no point in running a company branch whose line of work you despise. Go with your passion. Are you obsessed with cars? Maybe get the number from some car selling franchise.  Do you love artisanal teas? Then calling up Chatime for franchise options is your best bet. How about fashion? Then contact a clothing brand. What you need is passion, and some kind of (formal or informal) education in that area. A couple of years in the business can come in handy as well.
And this isn't just about passion, or pure knowledge, but about connections as well. If you want to get a franchise focused on the fast food industry, having some ties in that world will serve you well. Knowing the right distributors, maintenance workers, wholesalers and retailers will make your life much easier than just starting from scratch.
Conclusion
A franchise can be just as exciting and lucrative, if not more so, than regularly starting your own business. You still get a serious amount of control, and will have very high potential profits. Furthermore, a big chunk of the work, regarding marketing and planning, will be laid out in front of you. Just remember to figure out what you're passionate about, and how much experience do you have. Be honest with how big your initial budget can be, and what kind of leadership role can you take on.
The franchising business model has grown in popularity over the years. From 1983 to 1993 the number of franchisors, i.e. companies that sell licenses or rights to third parties that enables them to operate under a trademark or a brand name, grew in numbers from 1,887 to 2,900 in the U.S. alone. This has created an increased employment rate of 56% (from 5.6 million to 8 million). In other words, a franchising business model has proven to be an efficient and successful concept even today.
However, a franchisor cannot guarantee the success of their franchise any more than a personal fitness trainer can guarantee positive results for their clients. As a matter of fact, a franchisor can provide proper help and support but ultimately it's up to the franchise owners to ensure their business success. In addition, the success rate of the franchises depends mostly on the franchise system a franchisor has implemented. That being said, here are a few of the best predictors of a franchisor's success.
As you may already know, a franchise is an already developed business model supported by a trademark or brand. Franchisor companies leverage this method, in order to expand their business to other locations and other markets to distribute their goods or services through licensing agreements with entrepreneurs who will work under their brand's name. However, selecting candidates for a franchise business is a difficult task that cannot be accomplished without a well-developed plan.
The first step is to create a disclosure document known as the Uniform Franchise Offering Circular (UFOC) or simply the Franchise Disclosure Document (FDD). This document helps outline a franchising business plan, as well as select the right candidates for the franchise owners. For instance, here are a few elements that should be included in this document:
Detailed information about the franchisor's business, identity and background of their principals.

The fees franchisors are obligated to pay.

The terms and conditions of running a franchise

Franchisor support, such as training, operating plans, marketing strategies etc.
Competitive strategy
The franchisor's system survival success largely depends on their expansion strategy and their willingness to share knowledge with their newly-formed franchise businesses. However, being able to compete against other businesses is also a major factor for franchisor's success in the market. Therefore, a few of the major predictors of success are a franchisor's ability to properly identify disruptive or competitive threats and develop a strategy that will protect the brand against them. Also, a franchisor's ability to create a unique business model, which competitors won't be able to copy.
In addition, a franchisor's ability to ensure that their products, services, unique proposition, delivery methods and other factors will have value even in the future. Moreover, the ability of a franchisor to ensure that their franchises have the resources required to compete against their competitors on the market. That being said, proper competitive analysis and strategy are crucial predictors of franchisor's success.
Brand's reputation
A franchisor has already established their brand name and presence. The reputation of that brand has a major influence on the market, on the customers and most importantly on other franchises. If a franchisor's brand reputation isn't favorable, their franchises will suffer the consequences of that reputation, as well as vice versa. Therefore, it's crucial for success that franchisor's work on improving their brand reputation by improving their brand identity and also improving their brand image.
The way customers perceive a franchisor's brand and the emotional connection they establish with that brand is a key factor in success. That's why many franchisors implement strategies that will help their franchises have a positive impact on the local economy, as well as a local community. Regardless o the fact that each franchise shares the reputation with the franchisor, it's still important for individual franchises to have a positive reputation of their own.
Franchisor's leadership
One of the most important predictors of success is the franchisor/franchisee relationship. This predictor mostly depends on a franchisor's leadership and their ability to inspire franchises to follow. Even though franchises are legally bound by a contract to follow specific rules and strategies outlined in the franchisor's business plan, it doesn't mean that they'll do it right or that it will guarantee their success. That's why it's up to the franchisor to take the initiative and encourage their franchises to stick to the proven strategies. That includes a few key elements.
A franchisor's ability to consult franchises on a potential opportunity.

Leveraging leadership skills to convince franchises that a potential opportunity is in fact worthwhile.

Creating a leadership and management teams that will capitalize on new opportunities, as well as scale properly.

Helping franchises establish a good presence in their local markets by providing counsel and resources.
If franchises cannot rely on or see the value in franchisor's decisions, then the entire system is in jeopardy and at high risk of failure.  
Just like any other business model, franchising has no secret recipe that will guarantee its success. However, franchisors carry a lot of responsibility for their franchises and they must guide them properly, in order to ensure that the system will not only function but also succeed in the long-run.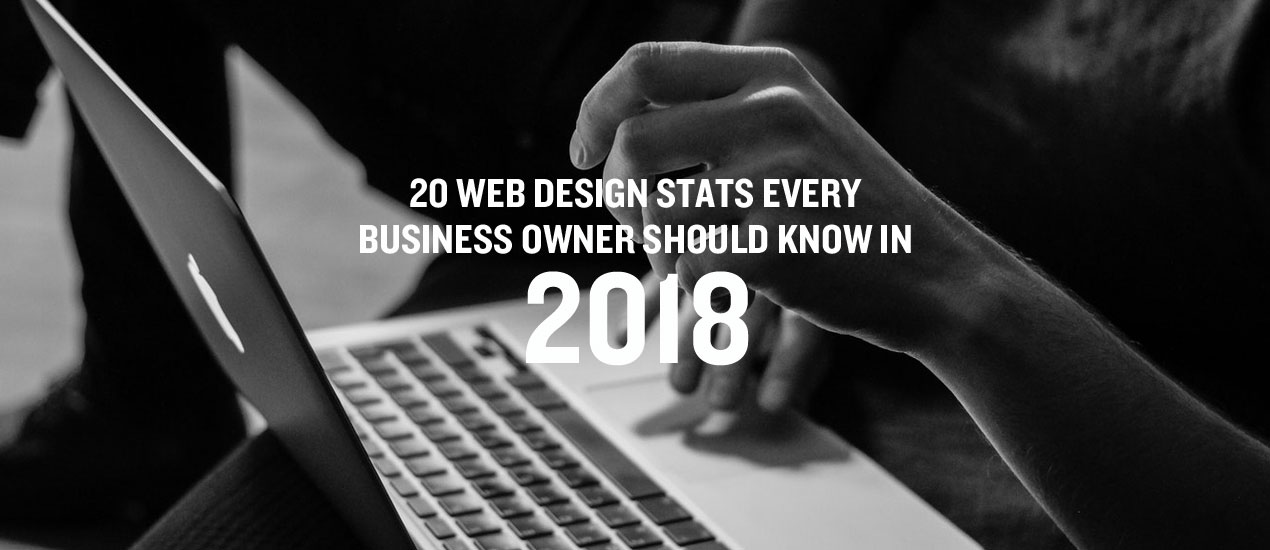 Web Design Stats 2018
A business website is a veritable necessity today, and you may have been thinking about creating a new website for your business this year. These are some of the top web design statistics for 2018 that could help you to create an amazing and truly beneficial website.

Having a Website
1. As many as 29% of small businesses have not yet created a professional website. – Clutch.co
2. Small businesses with less than $1 million in annual revenue are 30% less likely to have a website than businesses with higher annual revenue. – Clutch.co
3. Approximately half of website visitors are interested in the "About Us" page on a business website, and 65% view the business's contact information. – Vendasta

The simple fact that your business has a professional website can be a boost to your business activity. For example, a website legitimizes your business to potential customers who are not familiar with it. It also makes your business visible through SEO and provides your contact information in the same way a phone book did a few decades ago. More than that, a website is always accessible to provide information to potential customers even when your office is closed.

User Experience (UX)
When designing a new business website, understand that the user experience that you create is just as critical as the visual identity that you establish online. Your website should be functional and easy to navigate as well as pleasing to the eye. An innovative website will be veritably useless if your customers do not know how to interact with it.

4. The customer experience that you provide will be the most important branding feature, passing both price and product by 2020. – VisionCritical
5. 95% of users indicated that a positive user experience is the most important factor when they visit a website. – Econsultancy
6. Your website's conversion rate could increase by 200 to 400% with a well-designed interface. – Forrester
7. There is a $100 return for every dollar that your company invests in your website's user experience. – Forrester

If you are not sold on the importance of investing in user experience, be aware that ESPN.com saw an astounding 35% profit increase after updating their homepage design based on user feedback.

Website Speed
Consumers today want instant gratification when using the Internet, and they can become very frustrated with websites that load slowly. If your website loads too slowly, your users may click away before even seeing your full website design.
More than that, Google uses your website's load speed in part to determine its ranking. Specifically, if your server takes more than two seconds to respond, Google will reduce the number of crawlers that visit your website. These are a few website speed statistics to focus on:

8. Slow loading times for images cause 39% of users to stop engagement with a website. If delays are encountered during peak traffic times, 75% of users will click off the page and head to competitors' websites. – Adobe
9. The problem of slow website speeds results in $2.6 billion in annual lost sales. – Econsultancy.
10. 47% of users believe that a website should not take more than two seconds to load. – Akami
11. Your conversion rate can decrease by seven percent if there is even a one-second delay. On the other hand, if you increase load speed from eight seconds to two seconds, your conversation rate could skyrocket by 74%. – Akami

To learn how fast your current website's load time is, use PageSpeed. This is a free analysis and reporting tool offered by Google, and it provides separate reports for your desktop and mobile users.

Website Design
As important as load time and the overall user experience are, the overall aesthetics are also critical. Users may make a decision about whether or not to do business with your company within less than a second of viewing your website. An appealing website design will encourage your visitors to spend more time browsing it. Take note of these website design statistics:

12. The first impression users have of a website are as much as 94% design-related. – Northumbria and Sheffield Universities
13. A single bad experience on a website makes users 88% less likely to visit the website again. – Gomez
14. 75% of user judgment about your business's credibility is based on your website's design. – University of Surrey
15. Approximately 38% of users who believe imagery or layout are not appealing will stop engaging with the website. – Adobe
16. Approximately 55% of users look at lists without bullets, and 70% of viewers look at lists with bullets. – Vendasta

Responsive Design
A responsive website is one that provides the same user experience on any type of device. These are a few statistics you should know regarding responsive design:

17. 90% of consumers use multiple devices to visit the same website. – Google and IPSOS
18. 39% of a user's time is on a desktop platform, and 61% of a user's time is on a mobile platform. – Global Mobile Report
19. As many as 74% of users may return to a website again if it is properly optimized for mobile usage. – Google
20. 61% of users may develop a better opinion of a company if its website delivers a positive mobile experience. – Vendasta

The bottom line is that your business can suffer if your website is not responsive on both mobile and desktop platforms. More than that, your website may have better search engine rankings when it is appropriately optimized. This is also critical for a positive user experience and a faster load time.

At first glance, you may think that designing a great website for your business is about having an e-commerce platform or an informative site about your company's services. While these factors are important, you can see that many elements of website design are critical. These factors can have far-reaching effects on your business's bottom line.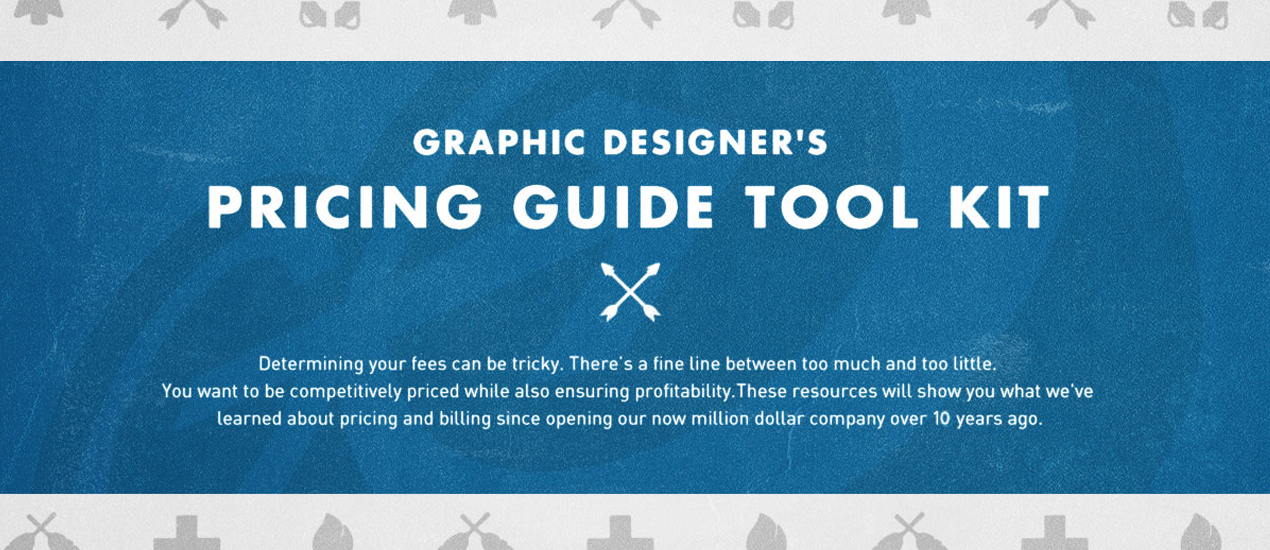 It's Time to Get Paid What You're Worth.
You in?
Our Graphic Designer's Pricing Guide Tool Kit is chock-full of resources to show you what we've learned about pricing and billing since opening our now million dollar company over a decade ago.
For $25, you'll get access to 5 highly acclaimed advice documents from Go Media, Cleveland's best website design company, including expert advice for freelancers and small business owners. We also hook you up with William Beachy's eBook, Drawn to Business, which includes invaluable information on how to maintain competitive pricing while also ensuring profitability.
It's time to do this right, once and for all.
Categorized:

Go Media's Arsenal, News

Tagged:

advice, arsenal, Drawn to Business, entrepreneur, freelance, kit, pricing, profitability, small business, tool