Articles by Month:
January 2019
Due to the information revolution, marketing strategies are rapidly changing. What was in trend a couple of months ago, now is passé. With that along, ways of using the same marketing tools are constantly changing. Just a couple of years ago financial investment in commercials was at its peak – millions were invested in advertisement videos. Nobody could predict that social media would become so crucial in the marketing world.  
it is not easy to keep up with all the trends that are going viral. Here are the most creative ways in which you should use social media if you want your business to keep up with hot trends.
1. Collaborate With Another Brand
This is a great way of gaining new followers and exposing yourself to a different audience. The only point of partnering with another brand is to choose not a competitor, but a brand with only a slightly different target audience. That way both parties will widen the audience and benefit from the collab.
2. Use The User-Generated Content (UGC)
The pressure of constantly creating good quality content for your social media and website can be a nightmare. Why on earth then you would not use and share the content your followers and fans are literally providing you with. You can make different Instagram campaigns asking your audience to engage and post a photo with certain hashtags. It can be anything from asking a simple question, to selfie with your brand's product. Also, keep in mind that people will always believe more in your brand's service if they see other people besides you enjoying it as well.  
3. Giveaway Time!
Did anyone ever say no to free stuff? People love getting things for free. Giveaways and contests are a great way of getting new followers and UGC that you then share on your social media. Conditions of contests and giveaways are usually consisted of liking or following your account, and maybe posting a picture or writing a comment on a certain subject. Either way. it is a fun way of engaging your audience with your brand.  
4. Hop on Hot Trends Wagon
Unlike before, when you only had to think about selling the product, now you have to think about sharing ideas, lifestyles, and humor with your audience. That is why it is super important to stay on track about trending topics and state your opinion here and there. Before you do that, you should be aware of a couple of things. First is that you have to completely understand the trend, and why people are buzzing about it. And second, make sure that it is relevant to your service/product in some, at least vague way. Adding something valuable to the topic will bring you more integrity, and respect from your audience. Plus you will earn some new ones as well. Keep in mind that keeping up with all the different trends and topics is a full-time job. If you want to do it right. It was never a better time to outsource this task to professional managers of social media, than today. Having an advantage of being a remote job, you can even choose experienced social media agency based in Sydney. Location does not matter.  
5. Include Behind The Scenes
There is no better way of your audience getting to know your brand in depth, than by letting them see who is behind your products and posts. It is a more intimate strategy that builds trust and creates deeper, more personal relationships with your users. It helps them see your team and working environment in the right spotlight. You can share photos of your team working, having a break, team building… Or even short videos including funny moments with your coworkers.  
6. Create Educational Videos
Good How-to video has never been left unshared. These videos are very eye-catchy, as they are visually appealing and the audience can learn something new from them. Most shareable contents are usually regarding crafts, hacks, and cooking. Try to find a topic that is in some connection to your product or service and that will at the same time be attractive to the audience. It will help you grow your followers and build trust in the knowledge that stands behind your brand.
7. Let Influencer Borrow Your Social Media
This is another creative strategy of using your social media. Basically, you are collaborating with a relevant influencer and letting them post on your behalf on social media for a certain period of time. This creative strategy brings your brand a fresh perspective and adds new faces to your followers. People are identifying with other people much easier than they do with brands. Allowing this takeover, influencer's audience will be exposed to your brand, and vice-versa.
If you have not already, start implementing these social media marketing strategies. Invest your time in searching for the most effective marketing strategies, and make sure to keep up with the newest social media marketing trends.
Marketing Strategies for Freelance Designers
If your success as a freelance designer only depended on your talent and work ethic, you'd have an endless stream of clients. Unfortunately, that's not the case. Instead, you have to master the combined arts of marketing and promotion. You have two overarching goals. Establish name recognition. Connect with the clients that you want to work with. Here are seven strategies that you can employ.
Start with Your Business Plan
Many people see a business plan as a tool for launching a small business, or something they must create to attract investors. It's also very useful for setting the foundation of your marketing strategy. In your business plan, you will identify:
Your Target Audience

The Specific Products and Services You Offer

Your Market

The Factors That Differentiate You from Other Graphic Designers

Create a Portfolio
Your next step will be to create a portfolio of the design work you've done. Refer back to your business plan. You should certainly share a wide variety of work samples, but focus on the kind of work that sets you apart, and that appeals to your target customer.
Don't worry if you haven't done a significant amount of paid work. It's more important that you showcase quality work that clearly demonstrates your skill set. There's nothing wrong with including student or personal projects in your portfolio.
Establish an Online Presence
Once you've selected the items you're going to include in your portfolio, it's time to begin building an online presence. This includes creating a website and getting active on social media.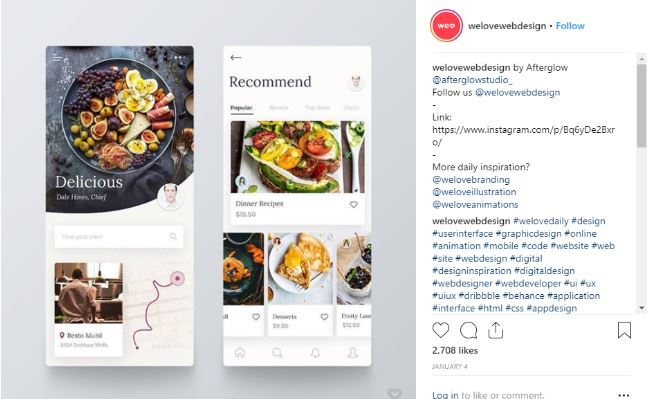 All of your other marketing efforts will focus mostly on getting people to your website, landing pages, and social pages. These are the places where you'll make sells, introduce the details of your products and services, and develop relationships with customers and potential clients.
Keep in mind that your profession is going to lead to very high standards when it comes to your website. Other freelancers may be able to get away with a website they build from a free template. Your website is going to reflect on your professional capabilities. Everything from your choice of font, layouts, color schemes, and images really needs to be on point.
Your web content also needs to be extraordinarily professional. If you're more artist than writer, you might want to source some professional services and tools such as:
Reach out via Email
You can begin working on a solid email marketing campaign right from the start. In fact, you should. For every dollar spent on email marketing there's an average ROI of 32 dollars.
It's easy enough to get started. You can begin collecting email addresses with a simple form on your website. Later, you can adopt a more comprehensive email marketing solution that includes email templates, an autoresponder, and other advanced features.
Share your Work and Your Insights
Used correctly, your social media sites can become a goldmine of customer engagement and promotional opportunities. Some of this can include direct promotional content. Just keep in mind that the key to successful social media marketing is in building relationships and establishing thought leadership. The best way to do this is by creating and sharing relevant content.
If you haven't started blogging, now is a good time. Share your expertise and insights about graphic design techniques, industry trends, even your experiences as a freelancer. Anticipate questions your target audience may have, and challenges they face that relate to your profession. Then create and share content that addresses their needs. To keep your writing at a professional level, try Hemingway, Hot Essay Service, and Power Thesaurus.
Target Long Tail Keywords
SEO is the process of making your website, social media, and content easy to find on Google and other search engines. Keywords are an important part of this. When your content contains the words and phrases that people who need your services enter into search engines, your website and other content will filter to the top of search results.
The problem is that two or three-word keywords tend to lead to very generic search results. That's no way to get found by members of your target audience. Instead, focus on long tail keywords. These are longer, more detailed phrases that make it more likely that you'll get the attention of people who are interested in the specific services that you have to offer.
For example, the phrase 'Graphic Design' is likely to return a very large, very generic list of search results. As a freelancer, you're not likely to make the front page. Now, imagine that the search keywords are, 'Graphic Design in Cook County' or 'Graphic Design for WordPress'. That narrows down the field significantly.
Use Client Testimonials and Referrals
Neightan White, a content marketing expert at Supreme Dissertations says, "Anything you say about your own talents and capabilities will always pale in comparison to the word of a satisfied client. This is why it's imperative to identify clients that you've really impressed and ask them for a testimonial or recommendation."
When you get positive feedback, use it to your advantage. Share testimonials on social media, your landing pages, and your website. This is a great way to build trust and thought leadership. Referrals are extremely valuable in building up your business through word of mouth.
Final Thoughts
If you can master the art of marketing and promotion, and combine that with your superb graphic design skills, you have an excellent chance of establishing a solid client base. This will lead to your ongoing success as a freelancer.
Parallax Scrolling for Web Design
Parallax scrolling was all the rage a few years ago, but designers quickly realized it has pros and cons. Parallax scrolling offers a three-dimensional look where some background elements move at a different speed or in a separate direction than other factors in the foreground. Think of a slowed down bit of video footage and then a real-time speed video in the front as just one example.
While using parallaxing for web design still has a few challenges, you shouldn't disregard it as a viable option for grabbing user attention just yet — here are seven reasons why.
1. Parallaxing Isn't New
The technique of parallaxing isn't a new technique itself — Walt Disney used this technique to create movies such as "Bambi" and "Snow White." Parallaxing appears in Mario Kart, Sonic the Hedgehog and Street Fighter. Think about the way Mario moves at a faster speed while the background scrolls more slowly, and you'll get a good idea of what parallaxing looks like.
Every Last Drop is an example of a website using parallax scrolling to grab user interest. The site educates UK consumers on how much water people use in a typical day. The image starts with a cartoon character sleeping and a night sky in the upper header. As you scroll, the background changes, the sun rises and the character wakes up. The website shares facts along the way about water usage.
2. Parallax Is Fun
Parallax is a lot of fun for users, making your site stand out from the competition and educating consumers in a unique way. However, it doesn't seem to impact the effectiveness of your site. In one university study, researchers discovered that while participants liked parallax scrolling, they also didn't find it necessary to use the site.
3. Add Visual Interest
People visit dozens of websites every week, so anything you can do to stand out from those other sites makes your brand more interesting to the user. You don't have to create an entire animation for your parallax scrolling to be effective, either. Simple changes are sometimes the most powerful.
SK Builders offers a subtle type of parallax scrolling on their landing page that effectively shows the outside of one of their beautiful homes. As the user scrolls, a horizontal collection of images of the inside of that home appear. Because of the parallax scrolling, the larger image fades away more slowly, making the outside of the home still visible as you peruse the inside.
4. Stimulate Users
The animation and sense of depth of parallax scrolling stimulate users and gets them excited about your brand. The stimulation is likely the reason why those in the research group described parallax scrolling used on websites as "fun."
Think about the message you want for your brand. If your message is that your brand is young and interesting, parallaxing helps underline that image.
5. Grabs Attention
You can use parallax scrolling in many unique ways. The first example we looked at used a changing scene and the second a downward motion with the top image at a slower speed. You can also move images sideways or zoom in and out. So, you can utilize parallax in several ways to grab the attention of those who land on your page.
The Boat does an excellent job of taking a story, animating it and using parallax scrolling to go through the various chapters as the action builds. The animation used is minor but adds to the overall impact of the tale. Using parallax scrolling allows an author or brand to grab the user from the minute they land on their website. The site also uses sound effects to set the scene even further.
6. Leads to Longer Page Views
Your page's bounce rate should be under 55 percent if you want an average speed, but a lot of factors play into the success of your page, including the time a visitor spends viewing your page before bouncing away.
Parallax grabs the user's interest and encourages them to stay on your page as they scroll through the storyline. Instead of landing on your page and bouncing immediately away, the user may hang around and see where the next scroll takes them.
7. Encourage Action
Sites continuously look for ways to improve the effectiveness of their calls to action (CTAs). Your business has probably changed your CTA's wording, color, placement and even the elements surround it. What if you could drive action with parallax scrolling so the CTA is even more effective by the time your site visitor reaches it?
Urban Walks uses multiple layers to create a parallax landing page that features the screen of an iPhone. As you scroll down the page, the background image and the cell phone screen both change, playing several elements at a different speed than the background images. By the time you reach the bottom of the page, you're ready to download the app to your iPhone.
Show Off Your Professionalism
Parallax scrolling for web design shows your company's professionalism and attention to detail. While it does take a bit longer to load and has a few other disadvantages, don't count this design technique out just yet. As Internet speeds increase and screen resolutions improve, users expect entertainment and high-resolution designs. Parallax may be the solution you need to reach those goals.
Nowadays, many companies leverage search engine optimization (SEO) in order to boost their visibility and exposure online. In the modern competitive landscape, SEO has become mandatory rather than just optional, especially if your company wants to outrun numerous competitors on the market. However, as beneficial as SEO is, there's no denying the fact that it's a time-consuming process that requires a lot of dedication.
As a matter of fact, it takes a bit of time before SEO starts to show viable results and companies must constantly monitor as well as improve their efforts. During that process, there are a lot of tasks that are repetitive and even mundane. These tasks can take a lot of your time but fortunately, they can be automated in order to streamline your SEO strategies and practices. That being said, here are a few of the key SEO activities you should automate to save both time and resources for your campaigns.
Keyword ranking
Keywords play a vital role in your SEO campaign. They are words or phrases your company ranks for in order to improve visibility online, thus allowing your consumers to find you more easily. Companies rank for keywords that are relevant for both their business and their customer intent.
What's more, companies oftentimes change their keyword strategy based on a keyword's performance and its ranking on SERPs (Search Engine Rankings Page). Therefore, you must always be up-to-date with how a keyword or keywords your company has opted for is performing.
However, search engines such as Google change and update their algorithms regularly. That's why you must constantly adjust your SEO efforts in order to ensure good rankings for your keywords. You can automate this process and get weekly updates about keyword performance. That way, you can make more strategic decisions and adjust your campaign if need be.
On-page SEO audit
On-page or on-site SEO is a crucial activity for your campaign. You must regularly audit your website and ensure that all elements are SEO friendly. That way, you help both search engines and users better understand the context and the content on your website's pages.
However, checking for problems on your website can be quite a daunting task. It may take you days to identify issues, and even then you may not find all of them. Luckily, automation can help you find all issues quite effectively. However, you must rectify the problems on your own. Nevertheless, it will still save you a lot of time. Here's what automation can help you find.
Broken or missing internal links

Duplicate content

Missing title tags

Missing meta descriptions

Unfriendly URLs

404 errors

Redirects, and so on
Analytics reports
Tracking the progress of your SEO activities and campaigns is vital. Companies oftentimes track metrics and KPIs (Key Performance Indicators) to evaluate the performance of their campaigns and determine whether or not their efforts are bearing fruit. SEO activities drive various results you must track in order to determine if your efforts require improvements or not.
Going through the information from numerous metrics can be time-consuming. However, with automation, you can get regular SEO reports that will portray the whole picture. You can automate any analytic report and have it ready in a moment's notice. This task is essential because you can have reports ready for yourself, shareholders, clients or upper management whenever they're needed.
Tracking backlinks
The link profile for your SEO strategy is one of the most important factors. According to Google, content and high-quality backlinks share the first place as being the most important ranking factors. Backlinks you create on relevant and reputable sources help build your visibility and exposure, as well as help improve your website's domain authority.
Backlinks are also the key source that drives traffic to your website. That's why it's important to track your backlinks and monitor their performance. However, there are numerous backlinks to check through manually. That's where automation comes in handy. You can automate backlink tracking and get updates about various factors, such as:
The number of backlinks pointing towards your website

The number of dofollow and nofollow links

The most valuable backlinks

Domain and page authority of websites

Link status

Trust and citation flow
Competitive analysis
One of the more important activities in SEO is competitive analysis. Your main competitors in SEO aren't the companies who compete against you in the market but those who outrank you on search engines. Keeping an eye on competitors is vital for the success of your own strategies.
However, the point of a competitive analysis isn't to copy your main competitors but instead, to identify gaps that can be exploited in order to gain a competitive advantage.
By automating competitive research and analysis, you can be updated about your competitors' SEO strategies and efforts without wasting time to do it manually. That way, you'll always have vital information regarding competitor backlink strategy, content creation and publishing, keyword rankings and so on.
Automation in SEO can greatly help your company save time and resources on mundane yet necessary tasks. That way, you can focus more on improving your own campaigns and your efforts instead of falling behind.
Graphic design is a challenging, competitive, and exciting discipline that lets you express your creative side. For example, making your own book covers, company newsletters, or social media profile headers can be a lot of fun, even if you don't intend to look for paid work in this field.
There are now dozens of reputable online resources that can supplement, or even replace, a traditional design education. Whether you want to pick up a few skills to use in your current job, start a new hobby, or embark on a complete change of career, these resources will help you start off on the right foot.
Here are Resources to Help You Learn Graphic Design in 2019
Now in its 10th year, Udemy is a well-respected online learning platform that offers thousands of courses on hundreds of subjects, including art and design. You can read verified user reviews before committing yourself to a course, which start at around $25 each.
Twelve million learners have already enrolled in Alison's courses, which are free. To date, they have published over 1,000 courses spanning nine categories. Their Visual and Graphic Design course offers an overview of basic design principles, and will teach you how lines, textures, and other elements are combined to create effective visual displays.
Canva bills itself as the "simplest, easiest design tool." Although it started life as a photo editing app, it can be used to create book covers, flyers, social media posts, and more. To help those new to design, Canva has created dozens of lessons covering both the application specifically and the principles of design in general, including advice on how to build a brand.  
Bear in mind that if you are mixing images and text, you need to consider each element separately and together. If you lack writing skills, do not try to compensate with graphic design. PickWriters' Chief Marketing Officer emphasizes the importance of professional copy. "Beautiful images are key in marketing," she says, "But you also need to make sure your writing tells a meaningful story that resonates with your audience."
Envato Tuts+ has created over 1,200 video courses that can help anyone grow their technical and creative skills. Their Design & Illustration courses cover poster design, book cover design, tips and tricks that will help you make the most of popular design tools, and much more. For a modest monthly fee, you can access all courses, plus templates, themes, photos, and design assets.
Skillshare offers over 20,000 classes, of which more than 8,000 center on illustration and design. For an affordable monthly fee, you gain access to all their classes. Skillshare members benefit from ad-free viewing, offline access, and discounts on benefits and services if they choose annual billing. Their site also contains over 500 free courses. If you are a student, you are eligible to receive a 50% discount.
Hackdesign offers a simple, linear approach to learning graphic design. The website offers a comprehensive list of lessons, and overview of the tools you will need to learn as a designer. When you sign up, you will receive a carefully constructed design lesson in your inbox every week. The creators have assembled 50 free core lessons that will give you an overview of key design principles.   
If you are interested in learning graphic design with a view to working in UI/UX design roles, check out Design Lab. They offer courses that cover the general principles of design, before then introducing you to the steps designers take when devising interfaces. You can also elect to take a 4-week branding course, which demonstrates the importance of building a company brand, and how to create a logo.
You will need to reserve your place on each course, but you do not need to pay until it starts. Note that these courses are expensive, but the price includes mentoring, mock interviews, and community critique. So far, they have helped over 3,000 students move into design careers.
Veerle Pieters is a web and graphic designer. Her blog contains hundreds of articles spanning numerous design-related topics. She writes about industry software, trends in design, and how to maintain an organized workflow as a designer. Clicking the "Inspiration" tab at the top of the page will take you on a journey through outstanding examples of graphic design that will help you overcome any creative block.
Creative Pro is a design magazine for both novice and experienced creatives. The site contains free articles and tutorials that will introduce you to the world of design and inspire your next project. Creative Pro excels at breaking down technical processes into short videos and written tutorials. The "News" section, which will keep you up to date with recent developments in the design industry, is a nice bonus, as is the Creative Pro channel on YouTube.
The founders of Creative Live have created an online community of people passionate about design, photography, and other related disciplines. Their vision is to pass on skills to anyone who wants to build a career in the creative sector.
You can choose from hundreds of courses, including 55 on graphic design. The courses cover industry software, design theory, branding, and how to create an online portfolio that will impress employers and clients. You can pay for courses on an individual basis, or sign up for course bundles. Courses begin at around $17 each. Creative Live also hosts free, professional-led workshops in Seattle and San Francisco. The Creative Live Blog contains further tips, tricks, and inspiration.
Learn at your own pace
You may not have a lot of time to spend practicing your new skills if you lead a busy life. Fortunately, most course creators and instructors take this into account when building online resources, breaking content down into small chunks that help you gradually build your skills over weeks and months. Even if you can only set aside 10-20 minutes each day, you'll soon see dramatic improvements.
The franchising business model has grown in popularity over the years. From 1983 to 1993 the number of franchisors, i.e. companies that sell licenses or rights to third parties that enables them to operate under a trademark or a brand name, grew in numbers from 1,887 to 2,900 in the U.S. alone. This has created an increased employment rate of 56% (from 5.6 million to 8 million). In other words, a franchising business model has proven to be an efficient and successful concept even today.
However, a franchisor cannot guarantee the success of their franchise any more than a personal fitness trainer can guarantee positive results for their clients. As a matter of fact, a franchisor can provide proper help and support but ultimately it's up to the franchise owners to ensure their business success. In addition, the success rate of the franchises depends mostly on the franchise system a franchisor has implemented. That being said, here are a few of the best predictors of a franchisor's success.
As you may already know, a franchise is an already developed business model supported by a trademark or brand. Franchisor companies leverage this method, in order to expand their business to other locations and other markets to distribute their goods or services through licensing agreements with entrepreneurs who will work under their brand's name. However, selecting candidates for a franchise business is a difficult task that cannot be accomplished without a well-developed plan.
The first step is to create a disclosure document known as the Uniform Franchise Offering Circular (UFOC) or simply the Franchise Disclosure Document (FDD). This document helps outline a franchising business plan, as well as select the right candidates for the franchise owners. For instance, here are a few elements that should be included in this document:
Detailed information about the franchisor's business, identity and background of their principals.

The fees franchisors are obligated to pay.

The terms and conditions of running a franchise

Franchisor support, such as training, operating plans, marketing strategies etc.
Competitive strategy
The franchisor's system survival success largely depends on their expansion strategy and their willingness to share knowledge with their newly-formed franchise businesses. However, being able to compete against other businesses is also a major factor for franchisor's success in the market. Therefore, a few of the major predictors of success are a franchisor's ability to properly identify disruptive or competitive threats and develop a strategy that will protect the brand against them. Also, a franchisor's ability to create a unique business model, which competitors won't be able to copy.
In addition, a franchisor's ability to ensure that their products, services, unique proposition, delivery methods and other factors will have value even in the future. Moreover, the ability of a franchisor to ensure that their franchises have the resources required to compete against their competitors on the market. That being said, proper competitive analysis and strategy are crucial predictors of franchisor's success.
Brand's reputation
A franchisor has already established their brand name and presence. The reputation of that brand has a major influence on the market, on the customers and most importantly on other franchises. If a franchisor's brand reputation isn't favorable, their franchises will suffer the consequences of that reputation, as well as vice versa. Therefore, it's crucial for success that franchisor's work on improving their brand reputation by improving their brand identity and also improving their brand image.
The way customers perceive a franchisor's brand and the emotional connection they establish with that brand is a key factor in success. That's why many franchisors implement strategies that will help their franchises have a positive impact on the local economy, as well as a local community. Regardless o the fact that each franchise shares the reputation with the franchisor, it's still important for individual franchises to have a positive reputation of their own.
Franchisor's leadership
One of the most important predictors of success is the franchisor/franchisee relationship. This predictor mostly depends on a franchisor's leadership and their ability to inspire franchises to follow. Even though franchises are legally bound by a contract to follow specific rules and strategies outlined in the franchisor's business plan, it doesn't mean that they'll do it right or that it will guarantee their success. That's why it's up to the franchisor to take the initiative and encourage their franchises to stick to the proven strategies. That includes a few key elements.
A franchisor's ability to consult franchises on a potential opportunity.

Leveraging leadership skills to convince franchises that a potential opportunity is in fact worthwhile.

Creating a leadership and management teams that will capitalize on new opportunities, as well as scale properly.

Helping franchises establish a good presence in their local markets by providing counsel and resources.
If franchises cannot rely on or see the value in franchisor's decisions, then the entire system is in jeopardy and at high risk of failure.  
Just like any other business model, franchising has no secret recipe that will guarantee its success. However, franchisors carry a lot of responsibility for their franchises and they must guide them properly, in order to ensure that the system will not only function but also succeed in the long-run.
As we welcome 2019, business owners look into the future for growth and improvement beyond mere sales figures. Goal setting is a big part of business growth. Those who set specific and measurable goals are much more likely to succeed. If you want your business thriving in 2019 and beyond, write out your goals, and come up with a plan for reaching those goals.
It isn't easy figuring out which goals to set and how to make them specific to your business. Here are nine precise steps toward setting your new business goals.
1. Collaborate With Your Team
Setting goals works better when company leaders and employees both offer their viewpoints — it becomes clear what's possible and what isn't. First, gather information from everyone on your team. Business goals should include the views of every department, from human resources to marketing. Each goal must mesh with the others, so the more input you receive from employees, the better.
The boss can set goals for everyone, but when your employees feel like they're part of the process, they'll work harder to help you achieve those goals.
2. Look at Broad Trends
Take the time to study internal analytics and trends in your business. If revenue falls by 50 percent every January, how can you increase income in the first quarter? Study both positive and negative patterns to see what works and what doesn't.
Set specific goals to overcome the negatives of your business as well as ones that take advantage of what works well. Brainstorm with department heads, and figure out ways to improve even a modest 10 percent each year.
3. Set SMARTA Objectives
Set key goals and objectives that are specific and measurable. SMARTA goals help you set goals and take the steps toward achieving them. SMARTA stands for:
Specific: Create specific goals with a narrow focus.
Measurable: Decide how you'll measure success (sales numbers, subscriber growth, etc.).
Achievable: Your goals should be possible, or you'll get discouraged.
Relevant: Goals must make sense for the next phase of a business' growth.
Timed: Set deadlines.
Agreed: Consult with company leaders and get their input.
Simply setting goals isn't enough — set them with a purpose and vision.
4. Create an Editorial Calendar
Publishing frequently results in more exposure — businesses that publish at least 16 posts each month get over three times the attention. However, business owners often get distracted by the many other aspects of running a business and forget to schedule new posts. An editorial calendar creates a plan for what to post and when.
5. Hold Daily Meetings
Creating a plan is a nice start, but if you don't follow through with it, it's worthless. When you first come up with goals, the excitement drives you toward achieving them. As the year goes on, however, the excitement fades.
Holding daily meetings provides an opportunity to get everyone back on the same page and look at what tasks were completed and what ones need more focus.
6. Break Big Goals Into Smaller Ones
In one study on New Year's resolutions, researchers found that only eight percent of people achieve their goals. One reason for abandoning goals is that large ones seem overwhelming.
One solution is to break big goals into smaller goals, which are more achievable. Look at your broad goals and divide them into smaller tasks that you can check off as you complete them.
7. Make the Goals Visible
One way to keep your eyes on the prize throughout the year is to write out your goals where everyone can see them and make them as visible as possible. Create large wall hangings and send out team email reminders about smaller goals.
Once you achieve a goal, either add a sizeable green checkmark over it or replace it with a new one. Seeing goals in black and white prioritizes the most critical ones over less important tasks.
8. Find an Accountability Partner
Saying you'll do X, Y and Z is easy, but following through is more laborious. Keep your eye on the prize by finding a mentor or someone to whom you're accountable. Set up specific deadlines for check-ins to see where you're at with your goals.
A good accountability partner understands your business and cares about your success. For example, another executive in a different department has a stake in your success because it impacts the company as a whole. For small businesses, seeking out another business owner who is not your competition but is in a similar industry would be a great option.
9. Reward Small Successes
Make progress toward your end goal by rewarding the small successes along the way. If your big goal is to double sales in 2019 and you add 25 percent new revenue in the first quarter, you're a quarter of the way there. Go ahead and reward employees with a pizza party at lunch or a cake in the breakroom. Take a day off for team building or some other fun activity. When employees know they have something positive to look forward to along the way, they're more likely to keep plugging ahead.
Create Multi-Year Plans
Goals should go far beyond the next few months or year and on into five years, 10 years and even 15 years in the future. Sure, the ones so far in advance change and morph, but having them maintains focus. Write your business goals out and break them down into smaller tasks until your dreams become a reality.
70s Graphic Design: Ideas from our Pinterest Board
As you may have noticed, companies and designers have been drawing inspiration from of our favorite decades lately. Graphic design inspiration from the 1970's is all the rage. There is something about the thick lines, bold color choices and simple layouts that really speaks to us still. So today, we are throwing down some vintage inspiration from this decade in hopes that it inspires your next project. Enjoy!
For more 70's graphic design and 70's inspired design, head to our Pinterest board.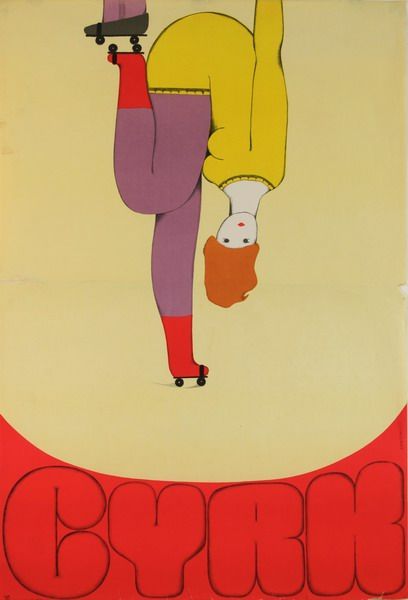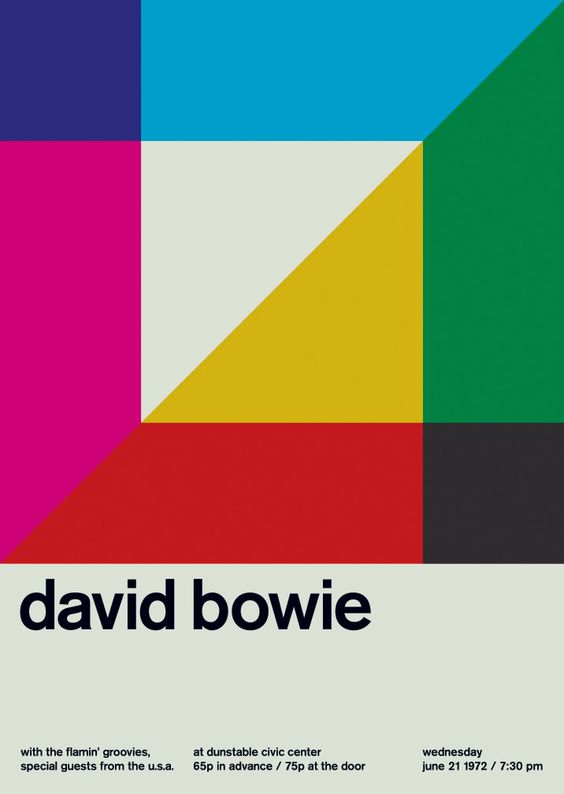 For more 70's graphic design and 70's inspired design, head to our Pinterest board.
Measuring the efficacy of your content marketing efforts isn't something you can just do on the fly. A lot goes into making content marketing measurable.
In this plain-speak, non jargon post, we will take a look at how one can go about creating an end to end strategy that takes the right data and uses it to draw insights that can further inform your content marketing strategies and efforts. There's more to it than tracking pageviews on Google Analytics, you know.
This is divided into three parts that ought to apply to content marketing efforts for most business objectives. A wholesome measurement strategy essentially answers three key questions and lays down the groundwork for doing so:
What to Track (aka, KPIs)
KPIs, or Key Performance Indicators are basically metrics that are important to you. Remember that not all of the analytics data holds the same importance for your business or content marketing objectives.
Here it falls on to you to outline what content marketing success means to your business. This will inevitably involve nailing down the top priorities/goals, marking the metrics that will help you monitor progress of those goals, establish benchmarks for your business to adhere to. Here's how you can do it, considering you already have a sizable content centric marketing game going.
Content auditing
This helps you understand what kind of content you have published, whether it did what it was supposed to do, and whether it sets a benchmark for future content marketing efforts. Taking an inventory lets you sort valuable content from garbage pieces, and once you know the kind of content that's valuable to your business, you can put more energy into trying to create more of that kind.
This can take a while, so be prepared for it. Make a list of everything you have published, media format (text post, video, ebook), and distribution channels, etc. You can use Screaming Frog or Export the google analytics data to CSV if you don't want to do it manually.
Then go through the inventory, matching content with easily identifiable metrics for success. The posts that ranked high on SERP, or the most twitter shares to its name? This should give you a fairly good idea of which direction your content has been going this whole time.
Setting Goals
The success of your content will depend on more than just previously mentioned metrics you've audited against. Think – What's the most immediate big-picture goal? Website traffic, brand awareness, leads and conversions, or something else? You could even be looking to reap greater benefits by employing the cheapest way to make a website. In the end, it's all about accomplishing individual website content and marketing goals.
This step helps you prioritize the content marketing goals so the efforts can be focussed accordingly. Once you have the goals, define KPIs for measuring how your content is performing in regards to that goal.
This is simple when you think about it critically. For instance, conversions and leads can obviously be measured by number of forms filled, newsletter subscribers, etc. Brand awareness is directly associated with traffic growth (page views, referrals, etc.). You can also define KPIs by each content type for more granular measurement and monitoring. Check out this handy guide from Content Marketing Institute to see the KPIs that commonly go with each content type.
Tracking and Measuring Data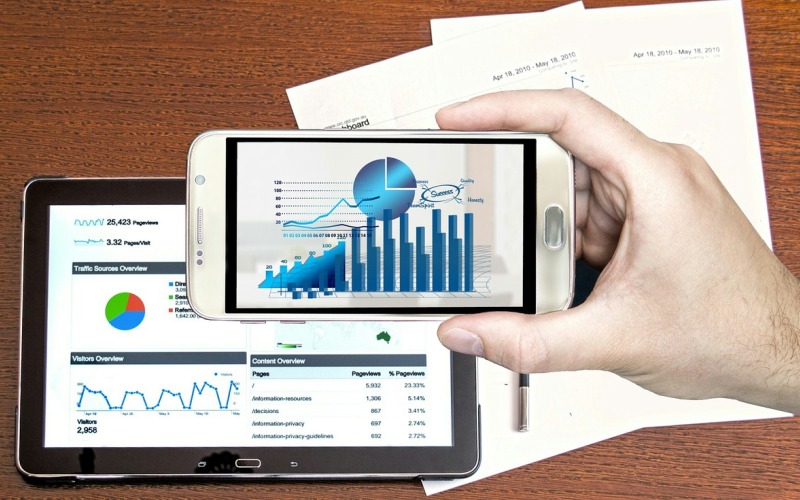 By using the right techniques, you can keep track of data and measure your content's performance at any given time. Whether you're starting a website or managing an existing one, this section should teach you to incorporate data into decision making right from the start.
For common, automated measurement, the most popular tool available is Google Analytics. With a few clicks, you can use it for day to day monitoring and analysis. And you can look up others, like Mixpanel, for deeper, more customized insights.
The focus of this section, then is on the following:
Setting a Schedule

: Measuring your KPIs too often is just as detrimental sometimes as not doing it at all. Analytics tools need data to report on, and for that to happen, you need to give it time to accumulate. Any meaningful insights or patterns need time to emerge, but that's not to say you can leave your measurement tools unattended for prolonged periods of time either. Start with a monthly-basis KPI tracking, compare with previous month's performance to see the differences. From there, customize to your needs and account for seasonality.

Customizing your Dashboard

: The KPIs that are most significant to your business need to be front and center so everything you publish gets measured – and monitored – on those grounds. Easy enough to do so in Google Analytics. Good way to start is by adding metrics like page views, organic traffic,

direct traffic,

bounce rate, referrals, etc. but you can add more or less, depending on your goal priorities.
Once you know what to monitor and how to keep it within easy reach at all times, you will have no trouble creating a simple editorial status report when the time comes to share the state of your content marketing efforts with the rest of the team.
Drawing Insights from Data
You can very well track all the metrics your analytics dashboard has and still not glean anything truly useful if you don't know understand what those metrics mean for your goals and objectives. That's what the previous two points were partly about. Now that you understand what your metrics represent, you can use the data tracked to really see how the content marketing efforts are doing and identify missed or growth opportunities.
You can use Google Analytics to great effect in this case with a few tweaks and custom made reports that will tap into the metrics and draw insights automatically for easy access. You can head over to Google Analytics Solutions and import some of the more popular user-created reports for yourself from within the analytics dashboard. Whatever else you pick, I'd suggest you also get "SEO custom reports" by Greg Habermann as well as "Site Speed Metrics by Browser and Browser version" by LunaMetrics.
The Upshot
Just like publishing content, monitoring and measuring its efficacy is a continuous process that involves multiple steps and iterations. Even if you do come up with a workable monitoring and measurement strategy, there's no telling when you'd have to adjust or tweak anything – from KPIs to custom reports or basic benchmarks that spell success for your business. And that's not a bad thing at all. Continuous iteration is the name of the game. It's how we learn and grow.