search engine optimization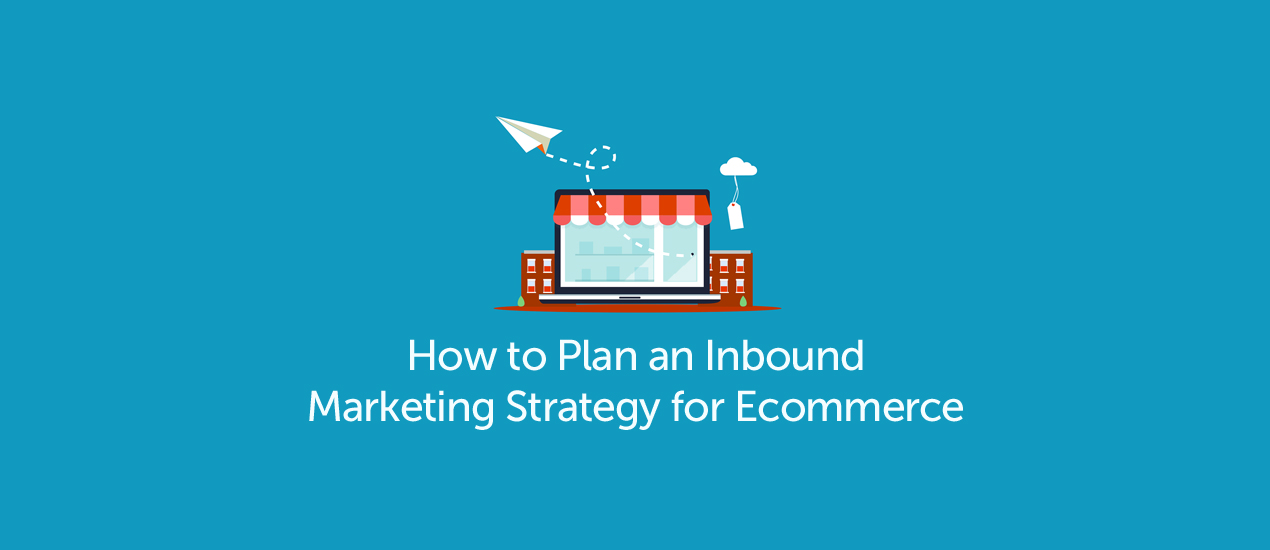 Inbound marketing is a set of marketing tactics and techniques concentrated on utilizing content relevant strategies to current and prospective purchasers and then pulling them toward a business and its products.
A dominant characteristic of it is that inbound marketing isn't just one tool, one technique or even a single campaign. Rather, it is a group of on-going activities that, when completed successfully, create highly visible scalable revenue driver.
In recent years, there was a big shift in consumer behavior. Almost 80% of Americans shop online, and the rest of the world will soon follow. People purchase things through their smartphones more and more. Such trends mean that the eCommerce world is becoming more accessible, faster, and takes place over a broader variety of platforms and devices. The final conclusion is that inbound marketing is the one marketing approach that empowers eCommerce businesses to scale engagement with prospective and current consumers. The goals of inbound marketing include:
Increased number of visitors.

Bigger lifetime value.

Increased average order value.

Increased conversion rates.
Want to know how to plan your inbound marketing strategy? Read on and find out!
Set up your website
Selling anything online start with a place to sell it – your eCommerce website. If you are going with bare essentials, you can sell from marketplaces such as Amazon, eBay, or Etsy. Here, all that you will need is to create a profile.  Their only disadvantage is that you won't be able to accurately track conversions and build your own brand.
For high-quality hosted eCommerce platforms, you can use Shopify, Wix, Weebly or Squarespace. Other than that, you can set up your own eCommerce website with WooCommerce or WordPress.
All aforementioned options can give you a nice technical foundation with quick, easy setup. They will also enable you to incorporate a customized design – "theme". Themes enable you to have a website that looks good and acts fast, while you don't have to spend months of effort and large sums of money on building them.
Developing a store on an already established platform allows you to implement a unique and easy-to-build design.
Organic search and search engine optimization
While there is a broad range of paid traffic, a successful SEO strategy is always a pure win. Yet, most website owners fail to realize the sheer amount of traffic that Google organic search can create. It just needs to execute in the right context.
Google processes over 63 thousand searches per second on a daily basis. For the majority of queries, most of the clicks go to organic results. Everyone knows that AdWords campaigns for commercial keywords are quite costly. That's a price you don't have to pay when you rank in the organic results.
SEO consists of three parts.
Part one – Technical SEO. This one is all about ensuring that search engine bots/web crawlers crawl through and index your website appropriately. About not having numerous duplicate contents. If you choose a platform like Shopify or a self-hosted store with WordPress, these problems will be already solved for you. Different platforms may still need an SEO technical audit.
Part two – Optimization and on-page content. Here, it all about targeting the right keywords and making sure that your website is created in a coherent way that search engines and users visiting your website understand. Its crucial components are keyword research, keyword mapping, title tags, and meta descriptions. For an eCommerce website, you can create different pieces of content that will bring visitors, like purchasing guides, How To's, Product comparison or Category pages.
Part three- Off-page factors. In this part, we need to get a link, while understanding that not all links are equal. Black-hat tactics, like purchasing links will actually harm your SEO efforts. High-quality links placed on websites with authority or that are popular are a dominant factor for increased visibility in search results.
Social aspect
If SEO has its place in inbound marketing for eCommerce, social media platforms stand in its close proximity. These platforms are a part of the initial phase where you're attracting people to your website and convert them into leads.  You get to talk to millions of people, without needing to pay a dime, and even if you want to work with affiliate sites you can find the best Affiliate marketing strategies 2020 in this site online.
Besides attracting new people, social media are an excellent way of promoting your brand, interacting with any potential customers online, and most importantly, building your brand's authority. Another way of building a brand's credibility is through using phone systems for small businesses.
Almost every human on this planet has a habit of calling a company whenever they have an issue or a question for it. A big part of your inbound marketing strategy is creating an image of your business that says – I'm reliable, I have credible information you can trust.
Although social media experts try to make it all sound like rocket science, it actually isn't that hard. Know where your audience is. You don't have to omnipresent on just about every social media platform. Concise and direct interactions are where the magic happens and you build relationships with your audience.
Choose a single or two that will impact your audience, sales, links and brand awareness. Automate other profiles to save time and set up alerts to "listen" when not actively participating.
Focused pages
Now you need to create high-quality concentrated pages to receive sales. In addition to your About page, Home page, and Privacy page, you will need landing pages.
Landing pages aren't complex – they are just places where visitors can land and make a purchase. Nobody cares about or even looks at your homepage. A homepage is for people who already know your business and are just navigating around.
Landing pages are for potential or returning visitors to land on and convert. Before creating all other website pages, you will need to develop focused landing pages that sell a single or all of these things:
Offer specific – Such pages are about the product info. They might be just a product page, but also a category or specific landing page for a bundle. The end-goal here is selling to people at the very bottom of the marketing funnel – where customers are most likely to convert.

Persona specific – That is all about the product benefits to those that you sell them to. Again, they might be a product page, a category page or a specific landing page for a bundle.
In conclusion. Remember that every part of this strategy needs to be measured, interpreted and analyzed in order to increase its effectiveness. There are numerous ways to gather reports and filter your visitor data. Google analytics is one of the ways, that lets you combine data into a single-screen layout that show the varying degrees of visitor marketing data and depth of the sales funnel.
Ecommerce keeps flourishing. Research predicts that it will reach $4.88 trillion by 2021.
This sounds impressive, but what does this mean for you as an online retailer?
Well, the growth of ecommerce means greater competition. So, to stay relevant in the fierce SERPs, you need to invest in a solid SEO strategy and keep revising it to see what works or doesn't work. To increase your rankings and gain users' trust, you cannot afford to make any mistakes.
Here are a few common SEO oversights you should avoid.
Building a Website with Difficult Navigation
As an ecommerce website, you have thousands of pages to manage.
For instance, google site:amazon.com and you will see that there are 167,000,000 results. Even though Amazon is not an example of the most beautiful website in the world, you must admit that it's easy to navigate.
Once you visit their site, the first thing you will notice is the intuitive search bar that even lets you browse products by different departments. A search bar is an inevitable element on any user-friendly ecommerce website, as it gives customers an opportunity to find the desired product faster and finalize the purchase.
Each product category has lots of filters, helping you refine your search by featured brands, packaging options, average product review, price, seller, availability, and so forth.
Their menu bar is also divided into sections that are further branching into more specific categories. The majority of your customers (especially those that haven't made the buying decision) will use your menu to familiarize themselves with different products and compare them. Precisely because of that, you first need to write informative and descriptive menu labels that will help visitors find a product faster.
You should also simplify your menu and reduce the number of menu items to improve user experiences. Too many options can be overwhelming, distracting a customer from what they're looking for. Simpler menus are also important for your SEO efforts.
Namely, those pages you link to are passing some SEO value. Therefore, if you're linking to less relevant pages instead of focusing on the most significant ones, you won't be able to maximize your traffic. Logically, your goal is to increase the exposure of those pages relevant to your customers.
Not Targeting the Right Keywords
Many online retailers forget what their priorities are when conducting keyword research. Namely, they spend too much time looking for popular search phrases relevant to their products that they forget to focus on search intent. Namely, your goal is to understand your searchers' needs and know what kind of result they expect to see when they google a certain keyword.
This is particularly important now that voice search is exploding. Statistics say that 41% of adults perform at least one voice search each day, while this number is expected to jump to 50% by 2020. This is one of the numerous trends impacting the way we optimize our ecommerce sites.
First, voice search triggers the growth of local SEO. For example, 22% of customers perform voice search to find locally-relevant businesses. So, let's say you're targeting the Gold Coast market. In this case, including local keywords containing "Gold Coast," creating local content around these keywords, and building links on local sites will increase your rankings and help you generate more qualified leads.
With the rise of voice search, you don't have to spam your content with exact-match keywords anymore. Voice searchers use natural language and conversational phrases when interacting with search engines. For example, instead of typing "gold coast shoes online" into the search box, they will ask something like "What is the best online shoe store in Gold Coast?" You get how this works.
This is why you should start combining traditional keyword research tools with some additional resources like Q&A sites, social networks, or forums to understand your customers' needs and expectations. Consulting SEO agency from Gold Coast may also be a wise move. As they understand your local market, they will help you align your keyword optimization and off-page SEO tactics with search intent.
Not Creating Authentic Content for Product Pages
One of the most common mistakes online retailers make is simply copying product descriptions from the manufacturer's site to their product pages. This is bad for your online presence for a few reasons.
First, by simply copying content instead of creating your own, you're missing out on an opportunity to stand out and emphasize the benefits of buying from you. Original product descriptions are highly engaging and persuasive, building trust with your customers and having them complete the purchase faster.
Second, search engines won't be able to differentiate your content from the one on similar sites, which may impact your rankings and overall page visibility. Google won't have a reason to index your content if it already exists on similar sites.  
Finally, you may even get penalized. If your product descriptions are the same or similar to the content that already appears on another website, Google will observe it as duplicate content. Assuming that you're trying to play the algorithm, it will penalize you.
Not Using Schema Markup on your Product Pages
Google is getting smarter each day, but it's still unable to understand non-textual pieces of content. This is where schema markup steps in. We can define it as a language Google crawlers understand and use to get the information about your content. With its help, you will be able to explain the purpose of your content, including your email, phone numbers, price data, product types, ratings, descriptions, reviews, and so forth.
In other words, schema markup is a great way to get your content indexed and ranked higher in the SERPs. Above all, it gives you the opportunity to appear in featured snippets and put your products in front of the right customers. As such, it can have a massive influence on your organic rankings, clicks, and even conversions.
Not Increasing User Experience
You cannot expect to have a poorly-performing website and yet boost conversions. Only by making your visitors happy and building trust with them will you be able to turn them into paying customers. And, here are a few steps to take:
Make your website responsive. We're living in the mobile-first era, when providing outstanding, cross-channel user experiences should be your priority. Simplify your checkout forms and ensure all links work from mobile devices. Also, pay attention to how your content looks and feels on mobile devices.

Invest in an SSL certificate. Google has

started marking sites with HTTP as "not secure."

No matter how sophisticated your encryption tactics are, if you don't have an SSL certificate to back you up, your customers will still see this warning. Unsurprisingly, this may make your ecommerce site less professional, impacting the time people spend on your website, as well as their engagement and conversions.

Add security badges. Apart from HTTPS and mobile-friendly forms, security badges are an important element of the checkout process. They prove that your customers' data is safe with you, inspiring them to choose you over competitors.

Boost your website speed. If your site

doesn't load in less than 3 seconds

, most of your customers will kick it without taking the desired action. So, to speed things up, compress your images, invest in the right CDN, minimize overly complex animations, minify the website code, and find a reliable host to ensure your site loads fast.
Not Inspiring User-Generated Content
Awesome website performance, gorgeous product photos, and high-quality descriptions are important, but they're not enough to convert a visitor into a customer.
Did you know that most of your customers don't trust branded content? Instead, 84% of them rely on online reviews as much as personal recommendations.
This is exactly why you should allow customer reviews and ratings on your site. You shouldn't be worried about negative user reviews hurting your brad reputation. Namely, some recent statistics say that product pages with diverse ratings drive more sales than those with stellar ratings only. This is also an amazing opportunity for you to provide exceptional customer support, help them fix specific problems, and turn them into satisfied users.
Asking loyal customers to write testimonials and publishing them strategically on your homepage or product pages is also an amazing way to demonstrate your trustworthiness. To make these testimonials even more relatable, include a customer's photo, as well as their full name and even a job title.
Sure, just like with the content you create for your product pages or blog, you also ensure that these reviews are accurate and helpful. For example, you could let users rate peer comments according to their relevance. Amazon has introduced the amazing option that allows users to sort reviews by "the most helpful" ratings.
Over to You
If you're making some of the abovementioned mistakes, don't be desperate. I'm sure I've never landed on an ecommerce site that has no SEO issues. Your goal is to identify the main problems in your SEO strategy and stop wasting money on them. This is how you will improve your online presence gradually and I hope these tips will help you.
Using SEO to Improve Your Online Reputation
The search engine optimization game is constantly evolving and changing with the algorithms. While this powerful digital marketing method has been used for years as a way to rank websites higher in the SERPs and boost the visibility of websites in the eyes of the online audience, in recent years it has become an integral part of online reputation management. Quite simply, SEO helps your website rank higher, but more importantly in the modern business world, it can help your brand stand out as a powerful authority figure.
There is no denying that websites that rank higher have the potential to score a 20% CTR average, but imagine click-through rates on a website that not only ranks high in the SERPs but also holds a coveted position as one of the leading and most recognizable brands in the field. With all of this in mind, here are the five ways you can use SEO to manage and improve your online reputation.
Brand dissemination and community engagement
The modern consumer is a peculiar being. Highly inquisitive and curious, with a smartphone in their hand and an account on every relevant platform on the web, they will stop at nothing to find out who you are and where your true intentions may lie. In other words, the modern consumer does their research before deciding on a brand, and this research will mostly take place on social media.
Keep in mind that not only are potential customers researching your entire online presence, but that Google's spiders are doing the same thing. This means that you need to disseminate your brand across the online world and provide all of the necessary information on every relevant platform that could help your rank higher and score positive reviews.
The better the reviews and the higher the engagement with your followers, the better your online reputation will become. With it comes better ranking and a prominent position in your industry. To initiate this snowball effect, make sure you're:
Present on every relevant platform.

Providing detailed information about the company.

Listing your products and services.

Posting quality content regularly.

Engaging with your audience in meaningful conversations and discussions.

Answering questions and resolving community problems efficiently and effectively.

Commenting on relevant topics other than your own to associate your brand with the solution.
Creating stellar content across the board
If digital marketers can agree on one thing, it's that quality content has a significant impact on rankings, and that there is no excuse for posting subpar pieces with poor keyword integration on the web. If you want to make it big in the online world, you need to go above and beyond with your content creation, and it all begins with elevating the proverbial bar. Remember, only stellar content will make it into the top three listings on Google.
However, content creation is not just about answering a problem or integrating keywords – nowadays it's also about organic brand implementation and storytelling. You need to immerse your readers into the topic in order to boost engagement, shareability, mentions, and of course, minimize your bounce rate. Combining stellar content with careful keyword and brand name integration will deem you worthy in the eyes of Google, and secure a top spot in the SERPs.
Building local authority with market-specific SEO
Another crucial element of authority and a stellar reputation in the digital realm is market-specific SEO. Focusing on local SEO can help your business stand out in your specific marketplace. This is an effective strategy for individual franchise outlets, local businesses catering to a single market, and even global brands who want to ensure brand consistency across the board. New York City is a prime example of the effectiveness of local SEO, as standing out in this bustling beehive has been a pain point for entrepreneurs and business leaders for years.
New York is a highly-competitive area, so it only stands to reason that an agency offering New York SEO services includes comprehensive strategies that use localized keywords to rank the brand higher in its niche and the local marketplace. This will allow the brand to rank higher in the local SERPs, boost brand awareness in the community, and build a more trustworthy relationship with the local demographic.
Emphasizing the video content form
Search engine optimization in its latest form ventures beyond written content and into the realm of video creation. With Google putting emphasis on brands that produce quality videos and integrate relevant keywords into video titles and descriptions, it only stands to reason that you should step up your videography game. Producing content in video form is an excellent way to improve audience engagement and disseminate your content on video platforms such as YouTube and the likes.
As the number of views rises over time, so will the video's ranking in the SERPs. In turn, you will raise brand awareness and thus your online reputation – provided that your videos are as good as your blogs. Another factor you should take into consideration is how brand-audience communication can impact your rankings. Make it a priority to answer comments on your videos and inspire conversations for Google to take notice.
Mentioning your brand name with relevant keywords
On a last note, it's important to acknowledge the power of positive association and repetition. Your brand name should appear in every post you publish, no matter the form, no matter the topic. This builds awareness and solidifies your brand in the minds of the consumers.
Combine your brand name with your most relevant keywords, and you have yourself a recipe for success when it comes to getting on Google's good side. Associating the content with your brand will tell the algorithm that there is a relevant connection between the two, which will in turn improve your ranking and portray you as the authority brand in your niche.
In conclusion
SEO is the name of the digital marketing game, and it's not likely that its importance for your long-term success will diminish any time in the foreseeable future. That said, SEO is also an ever-evolving science and art form, so it's important to stay on top of the latest trends and utilize the best practices to build your online reputation.
How To Get To Number 1 On Google Using SEO
When looking for a business in your vicinity that will sell you a perfect toy for your kids' birthday or fix your favorite pair of shoes, where do you find it?
You search for it online, I suppose.
And, your customers will do the same.
Namely, studies show that 50% of the consumers that conduct local searches via mobile visit the store within a day.
This is exactly why you need to make your store more visible to your potential customers. And, to do so, you need to invest in a solid SEO strategy.
Here are a few local SEO techniques that will help you lift your rankings in the SERPs and drive more traffic to your site.
Write SEO-friendly and Unique Title Tags and Meta Descriptions
On-page SEO is immensely important for your ranking. The idea behind it is simple- once you do your keyword research and find all relevant phrases you want to rank for, you need to optimize your page elements for them.
And your title and meta descriptions are a brilliant starting point. These are HTML elements that get displayed in search results and tell both search engines and your customers what your webpage is about.
Writing these tags is considered pure art. In today's highly competitive landscape, where there are numerous businesses similar to yours, optimizing their sites just like you, you need to stand out. Otherwise, you won't engage your potential customers and your click-through rate will suffer.
Now that Google's main search results are is 600px wide, every character you write is precious. You need to make sure your text won't be cut off. Even though this may not be that dangerous for your SEO, it does look extremely unprofessional and unappealing. So, your text needs to be concise and, at the same time, informative.
Your title tag should be approximately 50-60 characters long, while your meta description should be between 160 and 200 characters.
To reach your local customers, add the name of the city or the area your business serves (SEO agency Chicago, Chicago SEO agency, etc.).
Focus on implementing just one targeted keyword to both your title tag and meta description. Your aim is to place it close to the beginning of the tag.
Optimize your Site to Make It User-Friendly and Crawlable
To drive more traffic, convert customers, and jump to the first page of Google, your site needs to be impeccable. First, it needs to be user-friendly and easy-to-navigate. Second, its structure should allow Googlebot to crawl and index it effortlessly.
Apart from writing sweet title and meta description tags, here are some other elements of your website you should definitely optimize:
Your domain name needs to be short, meaningful, easy-to-remember, and unique. Just like your business' name, your domain name needs to be brandable. To make sure no one steals your branding idea, you could even consider completing your company registration, business name registration, and domain registration at once.
The 2016 Google's report highlights that 30% of all mobile searches is related to a company's location. So, optimizing your site for mobile searchers is inevitable and it means adding easy-to-spot CTAs, making your forms simple to click on and fill in, boosting your site's load speed, and making your phone number easily clickable.
Add a map to help your customers find you.
Show your most prominent customers' testimonials. It's not a secret that customers trust each other more than brands.
Use Schema for local businesses to tell search engines what your site is about and showing that it is a local business and not a huge corporation.
Make sure your NAP (your name, address, phone number) is prominent and correct.
Produce Quality Local Content to Earn Links
In today's era of sophisticated Google's algorithms and their initiative to penalize every spammy and unnatural SEO practice, earning links is directly related to creating top-quality content. It is what makes you authoritative and sets you apart from your rivals.
Start a blog
Start with building a blog on your site's domain.
When optimizing your posts for search engines, ensure you implement local city and neighborhood information. To make your reach a bit wider, you should also include neighboring places and unofficial terms local customers use.
If there are any local news and events relevant to your business, elaborate them in your articles. This form of information is not only extremely valuable to your SEO, but also to your sites' authority.
If you participate in charity events, sponsor any teams, or support any organizations relevant to what you do, make sure you let your customers know about it.
Most importantly, never focus on writing about your business. Instead, make your content insightful, engaging, and highly informative.
Sooner or later, people will start to see the value of your content and link to it naturally. And, as you already know, backlinks are the most prominent localized organic-ranking factor.
Build links
We all know that link building is the basis of every powerful SEO strategy. According to Moz's research, link signals are the most significant localized ranking factor.
So, to boost your rankings, you need to have a detailed link building strategy.
Here are a few techniques you may want to try out:
Start with publishing on relevant sites in your niche.
Mention influential people in your niche in your piece of content and ask them to share it on their blog or social networks.
Leave insightful comments on authoritative sites and blogs. Don't overstuff your comments with links. Instead, aim to provide their followers with relevant information and answers.
Find broken links on important blogs in your niche and offer your content as a relevant replacement.
Get Reviewed
A recent research shows that 84% of people trust online reviews as much as a personal recommendation, while 7 out of 10 will review your business, if asked.
The reason why people love reviews is that they tell them honestly if you're good as you say you are.
So, the first thing you need to do is check your reviews.
If you have anything less than four or five stars on all major review sites, well, that's bad.
Your poor ratings will drive your target audience off, triggering the drop in your brand authority and revenue.
On the other hand, by boosting your score by just one star, you will skyrocket your cash flow by 10%.
Now, getting reviews requires a long-term strategy you'll have to stick to for the life of your company.
Once you receive negative reviews (You will. Everyone does.), make sure you remain professional while answering them. Also, use them to improve your business and provide your customers with impeccable products or services.
Now, where to get reviewed?
Start with Google reviews that, according to Moz, have the greatest impact on your rankings. You can even make its shareable link and promote it widely. Some other awesome customer review sites are:
Yelp
Amazon Customer Reviews
Angie's List
Better Business Bureau
Glassdoor
Trustpilot
Which?
Pro tip: When asking your customers for reviews, don't ask for too many of them. A huge inflow of positive reviews may seem suspicious and may get you removed from some of these platforms.
Over to You
The number of your competitors is constantly rising. Precisely because of this, the only way to reach the first page in the SERPs is to invest heavily in local SEO. It will not only help you boost your rankings and traffic, but also turn your leads into conversions and boost your brand's authority.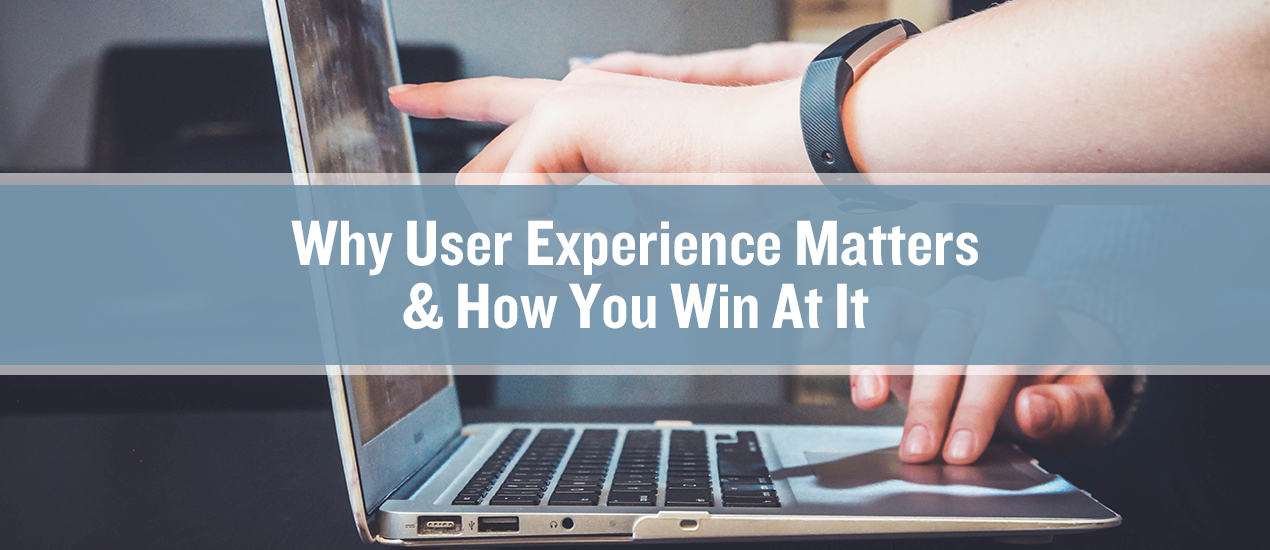 Your client's website may be aesthetically-pleasing and ranking on top positions, but does it provide a good user experience?
This is one of the things that digital marketing agencies need to understand and an important task that any white label service provider needs to fulfill. You can't get away with simply making a website attractive. Your client's website needs to serve the purpose of their visitors, create an emotional connection when they interact with it, and take them on the journey from being someone who's simply browsing the website to becoming a customer. And if you've done it right, visitors will return to it. More visitors can lead to more business for your clients, and this means plus points for your agency. That's what a great user experience is all about.
The moment customers lose interest in your client's website is the moment you should start thinking about changing things up. Not only in how the site looks, but in how it makes visitors feel. Everything you do to be successful in your online marketing efforts must focus on your users. To do that, here are a few things you need to understand first:
User Experience is not All About Usability
"My website has a two-step sign up process that's easy for visitors to use; therefore my website has a great user experience."
Unfortunately, it doesn't work that way.
It's common for some to think that making it easier for visitors to navigate a website means having a great user experience. But here's what you need to know about user experience: usability is not equal to user experience. It's one aspect that affects the entirety of user experience.
To fit usability into user experience, you need to answer the following:
Is it easy for visitors to familiarize themselves with the website the first time they land on it?

Can users move through the sequence of actions seamlessly?

Is it easy for visitors to achieve their goals by using the website?

Does the website prompt user recall the next time visitors use it?
If your answer to these questions is "No", you need to analyze the website's usability and fine-tune it to provide a better user experience.
Don't Just Focus on SEO
Because search engines know when you do.
One of the things Google believes to be true is you have to "focus on the user and all else will follow." And this is why the old ways of SEO—stuffing a page with as many keywords as possible—won't work anymore. Google knows when you're just in it for the rankings, not for the users.
This doesn't mean you're going to abandon SEO altogether. You still need to optimize your client's website to be found by customers.
When I say that you don't only focus on SEO, what I mean is you should focus on an SEO strategy that marries well with user experience. At the end of the day, you need a strategy that brings results and will make your clients happy.
A solid SEO and user experience strategy focuses on: who the target users are, what motivates them to interact with the site, and what their intentions are (or what they hope to accomplish on the site).
1. Knowing who the users are
SEO allows you to drive traffic to a website. But, here's the catch: you don't just drive any traffic. You need qualified traffic. How do you go about this? By better familiarizing yourself with who the target users are.
In fact, knowing your users is not just an important step in SEO and user experience design—it provides you with a springboard for your entire digital marketing strategy. You start knowing who your users are by identifying the following:
Site usage patterns: Do users have a pattern they follow when they visit your client's site? Hotjar allows you to check for a pattern that users take when they're on a website. By knowing this, you can configure your client's website to match user interaction.

First click habit: What's the first thing they click when they land on the site? If users are able to complete one task after the other from that first click alone, you can discern that pattern and identify more opportunities from it.
2. Identifying their intent and optimizing for it
A sound SEO and user experience strategy is not just about making a website rank, but actually getting users to click. And you do this by identifying the intent behind a user's query. After all, what good will it do if your client's site is ranking but isn't aligned with the intent of their target users?
How do you identify and optimize for user intent?
Top queries: If you haven't dived into Search Console, now's the time to do it. Looking at the top queries that your client's site is getting allows you to understand what their target audience is searching for. Once you have a better grasp of this, you can start tweaking on-site elements (well-written headings, CTAs, and Meta tags) to match user intent.

Content: As user experience is all about making visitors feel good about the website, having content that speaks to the intent of users is crucial. Think of it this way: when a user clicks on a link and finds that your content doesn't match their expectations, you're bound to lose them right from the start.

Just like Rand Fishkin said

, content that addresses the needs of users shouldn't get buried under tons of content that's talking about something completely different from what they're looking for.

Segmented landing pages: You can't direct a user intending to purchase to an informational page, and you can't direct a user looking for information to a checkout page—that simply breaks the funnel. When you're optimizing for user intent, be mindful of where you're directing users in the website.
The User Experience Journey Doesn't Always Start from One Point
Most websites are designed with user experience starting at the homepage, and that's where the problem lies. A user's initial entry point isn't always the homepage. If you've designed the user experience journey in a way that only caters to the homepage, you're missing tons of opportunities.
This is where your creativity comes in. You need to map the flow and think of the different ways that will lead users to their goals. Combine what you've learned previously – who the target users are and what are their intentions. Using this as a guide, you can then determine the following:
Where they come from (can be through organic search results, banner ads, emails, etc.)

Where they will land on the website

What processes are needed to fulfill their goals
By mapping out the user experience flow, you can fix what's broken in the funnel and create a solid framework that offers maximum conversions.
Why do we optimize for the best user experience? We go back to the statement: everything you do for your online marketing efforts should focus on the user. It's not all about the brand, but what users expect from that brand. And brands have the responsibility to meet those expectations. At the end of it, the "me, me, me" strategy isn't going to cut it if your clients are seeking more attention from their audience.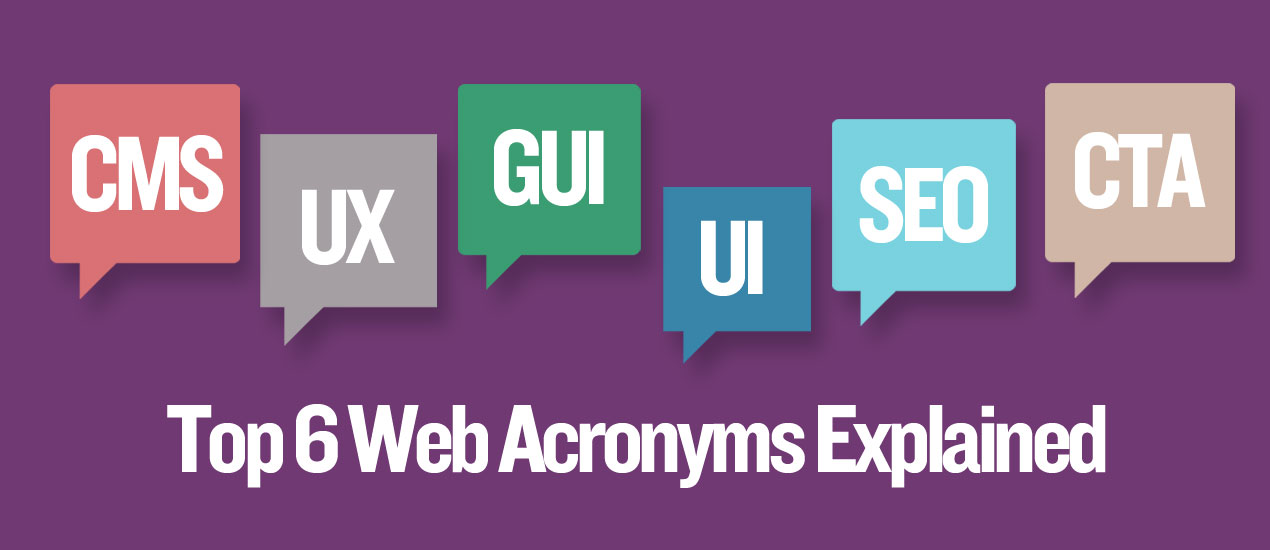 Get to Know these Web Acronyms
Acronyms acronyms acronyms! Today it seems we're drowning in a sea of acronyms. Everybody uses them in business. Some people use them for good, for example, to explain perhaps an otherwise complicated thing that requires some simplification. Others use them for bad, as a smokescreen to keep clients in the dark. Most of us, however, just misuse them because we take for granted that, when we engage in tech-speak, not everyone knows what we're talking about. To the average "Joe," this stuff is not innate knowledge.
This article is inspired by a recent WordPress training session we had with a client. After several months of working very closely with this client on their new Go Media Designer Site, they asked, "What's a CMS? And do we have one?" A perfectly normal question to ask under any other circumstance. But with it being nine months into the project, it was a major red flag. It was at that moment when we realized that we hadn't done a good job explaining things to them early in the process. We vowed to do something about it.
Go Media believes that the process of creating beautiful and intuitive, fully responsive websites should be presented in a manner that is easy to understand. Any self-respecting web design and web development team worth its salt sees the value in explaining "tech speak" to their clients.
In an effort to clear the smoke and mirrors, as well as the hocus pocus behind the business of web design and web development, we give you our Top 6 Web Development Acronyms explained:
CMS:
Once again, this is the acronym that inspired this very article. CMS is short for Content Management System. A Content Management System is a computer application that supports the creation and modification of digital content (i.e., all the stuff that goes on your company's website). A CMS is the very thing (i.e., application) on which your website is built. Here at Go Media, we're big believers in WordPress for Web Design and Development. It's our personal favorite. Just sayin'.
UX:
Short for User Experience, UX literally refers to the more palatable, emotional response we have toward the devices, gadgets, systems, and platforms we interact with on a daily basis. When it comes to building the perfect website (one that possesses beauty and functionality in spades), UX is HUGE! Providing a comfortable, rewarding UX experience through beautiful, fully responsive web design (see Go Media Designer Sites) that's fun to use is what we strive for.
UI:
Short for User Interface, this rather beautiful, perfectly contoured little acronym kind of looks like the very thing it refers to. User interface can be a thing of beauty. At its core, it concerns the way in which people interact with your website and just how user-friendly your website is. The quality of a website's UI is really determined by how well the site is designed.
User Interface can also be very compelling, because, in order to fully understand it, you start getting into the emotional and physical responses that individuals have to your website. For our purposes, however, we'll cut to the chase. Translation: Your website should feel intuitive and easy to use, and it should look good too. Seek out the Web Designer who possesses the skill to create a dashing website that is beautiful with a satisfying user interface. Beware the web designer who neglects to tell you exactly what UI means.
GUI:
Pronounced like "gooey", the GUI, or Graphical User Interface is UI's kid brother. Graphical User interface refers to the overall look and feel of your website and all the little things [represented as graphic elements] that visitors to your website can click on to access information: icons, menus, buttons, images & video, etc.
At Go Media, we take GUI very seriously (despite the fact that it kinda reminds us of salt water taffy, which we love by the way). In addition to being talented Cleveland Web Developers, we're also accomplished graphic designers. The two go together like hand and glove. GUI is what happens when we put our heads together. The overall look and feel of your website plays a major factor in the success of your business. Seek out the Web Design firm who understand the importance of getting GUI right!
SEO:
SEO (or Search Engine Optimization) is the process of improving the search rankings of your website through a series of metrics and procedures such as keyword analysis, code optimization, onsite optimization, and link building. Confused? You're not alone.
At its most basic, SEO is simply a matter of taking the right steps to improve your website's global profile. In terms of marketing your business these days, SEO is THE hot property. More and more businesses see the value in it. The process of "getting optimized" as we like to call it is necessary in managing an effective online strategy for your business.
CTA:
Short for Call to Action – a CTA is a prompt on a website that tells the user to take some specified action, such as 'Read More', 'Contact Us', or 'Buy Now'. The CTA generally takes the form of a button or what is known as a hyperlink (i.e., a special link that visitors to your website can either click, tap, or hover over to access other parts of your website).
So there you have it. Hopefully we debunked some of the mysteries behind these common but confusing acronyms. Heck, if you found this article helpful (and we hope you did), print it out and take it with you the next time you're in the market for a new website. To paraphrase the great Sy Syms, "An educated consumer is the best customer."
Plan on building a website for your business? Don't get lost in a sea of acronyms. Drop us a line. We'll remove the guesswork.