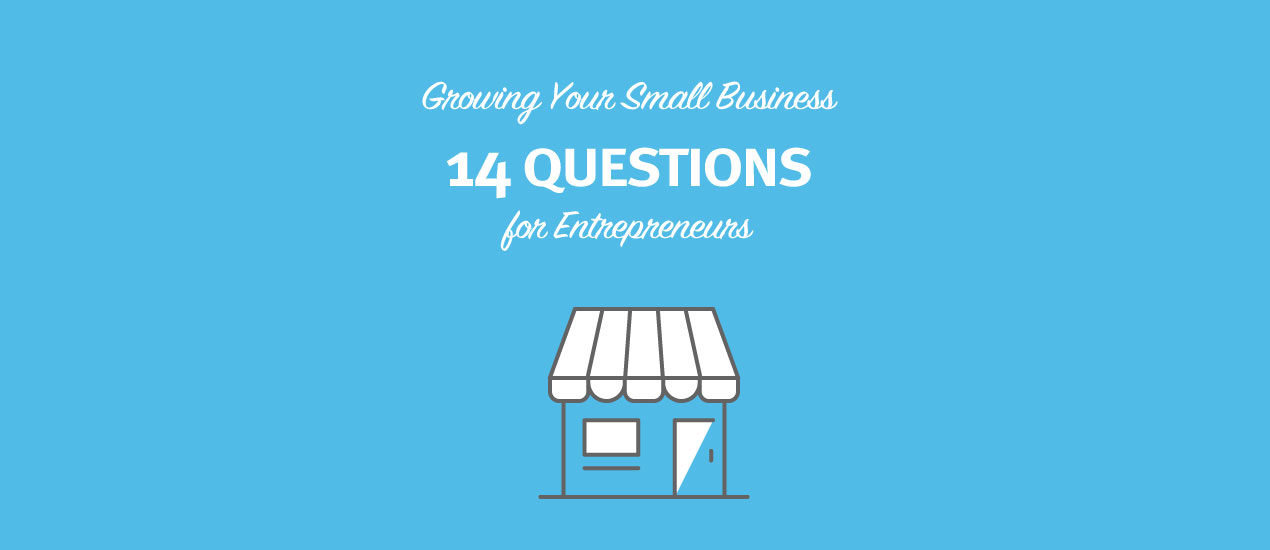 Growing Your Small Business: 14 Questions for Entrepreneurs
Starting your own firm or freelance business? Have your own small business, but looking for a boost? We here at Go Media, your favorite Cleveland design firm, are here to help by providing you with 14 fundamental questions that will have a big impact on how you grow your own company or freelance business.
Whether your focus is creative in nature like ours or whether you are a small business of any kind, we believe that answering these questions will give you some much needed inspiration. While some of these questions may seem obvious, we implore you to take time to answer them fully and honestly.
These questions were taken from our Drawn to Business Design Firm Business Plan Workbook. For the full list of 75 questions, head to our Arsenal and purchase the full workbook. Although design-focused, the workbook will assist any small business owner looking for encouragement to start making positive changes in their company.
Let's dive in.
Visualize your ideal firm. What does it look like and how does it operate?
How will you know when you need to hire a new staff member?
What do you look for in a new employee? What traits will they have? How will you know a great employee when you see them? How will you assess their character? What does the hiring process look like? Will it look different for each role you're hiring for?
When you are hiring, where are you looking for candidates? Will you have any assistance finding candidates? What is the process candidates will go through before they walk through your doors for an interview?
What is your plan to utilize interns? How many interns are you looking for at any given time? Who will be in charge of your interns/internship program? What value do you hope your interns add to your business? What value will you bring to their experience?
What kind of systems, policies and traditions would you like to see in your company? For example, what kind of monthly metrics will you run? What will your billing structure look like? Will you throw a killer Christmas party every year?
What kind of perks do you offer in addition to salary for your staff? What kinds of benefits will you offer (bonuses, profit sharing, medical, life insurance, paid vacations, company holidays, personal days, free PB& J?)
For creative firms: What is your policy on employee freelancing? Do you allow it?
How do you plan on keeping your best employees? List all the ways you can show your employees they are appreciated – both monetarily and otherwise.
When the time comes when you have to fire or let go of an employee how will you handle it? What does a worst case scenario look like? How would you handle it? Best case? What practices would you put into place to guard yourself again many negative experiences?
What do your employees love about working for your company or what will they love about working for you? What are your strengths as a manager?
What do your employees dislike about working for your company? What are your downfalls as a manager? How can you improve these things?
What are some companies you admire for their culture? How can you borrow their ideas?
What has been the hardest part about growing your company? What are your current pain points? How can you improve?
Go Media is a Cleveland Creative Agency that specializes in web design, graphic design, print, logo design, and web marketing. We'd love to provide you with any and all of these services to help you grow your small business. Contact us for a complimentary review of your brand and to discuss how we can discuss your website, branding, logo, packaging design or other graphic design needs.