It's not a matter of opinion, but rather, a simple fact that a business needs to have a business plan. In order to function properly, to break even, and to improve, you need a business plan. Without one, you will be rudderless, you will move in whatever direction the wind blows. However, today we suggest you take a different approach towards business plans themselves. Instead of going with old-school, detailed systems, we advise small business (no matter how long you've been online) to look at start-ups for ideas. This is where lean business planning comes in.
Lean business planning is a flexible and clear system of planning how your work and your business will go. Because of its flexibility and simplicity, we believe it is superior to a regular business plan. You can find an elaboration on this issue below.
Strategy vs. tactics
There is a large difference between strategy and tactics. This same difference reflects the disparity between lean business planning and regular planning. Namely, lean planning is much more focused on tactics, than on strategy (even though strategy is important). Strategy means looking at the big picture, planning long-term, focus on the future. With a focus on strategy you set your goals, tasks, milestones and you move towards them. Strategy can be rigid, and even suffocating. Tactics, on the other hand, are all about flexibility, thinking in the moment, being on the move. This is what lean business plans focus on.
Now, strategy is important for any business plan – you need to know where you are going, you need to have a sense of direction. However, tactics (i.e. business plans) have more freedom attached to them. With tactics, you know where you should go, what direction to move towards, but the way you're gonna do this can change greatly.
Fluidity and change
Lean business plans are not hindered by overcomplicated plans, laid out months in advance. What they do focus on are the tactics (see above) that are needed to get through the day. Lean business plans not only allows you to make frequent changes and shifts, they somewhat expect you to do so.
Namely, things change, the market changes, the entire economy can shift at a drop of the hat (as far as you're concerned). But, with a lean business plan, you can adapt with more ease. This is especially useful for small business. It's much easier for a smaller business to change course, than it is for a larger one. Also, lean plans are much easier to make when compared to old-school ones. However, most often the best option is to get some help from professional software, like the one MAUS Business Systems offers for example.
Now, in practice, this is how it could look like. You set some clear goals, more like reminders in the form of bullet points, not actual elaborate descriptions. You set out your pricing structure, your marketing, product financing, and all the core functions of your business in as few words as possible. This allows you to know what to focus on and what you simply mustn't change, allowing you to have as much fluidity as possible, without compromising your core values and goals.
Safety nets and focus
In a way, this amount of flexibility and room to change gives you a unique safety net, unlike any other. The ability and possibility to change may be the only stability that actually exists in the business world. However, there are other factors, not just your goals that need to be taken into account if you want to reap the full benefits of a lean business plan.  Namely, you need to stay on track.
A real danger of lean business plan is meandering too much, going in the wrong direction at many different instances. This can be mitigated by making a monthly review, and setting clear milestones and achievements that you need to make for certain periods of time. So, not much detail, just a calculable, actionable number or goals. This will help improve both motivation and focus for your team, since you will have clear goals to strive towards.
For example, instead of lining out months' worth of information, drama, and work that you need to achieve, all in great detail, with hundreds of pages of instruction for the entire year, you just need to set one long term goal (make x amount of sales in a year) and a short term goals that leads to the long term goal (make y amount of sales in a month. It's clear, concise, and can serve as a clear motivator that can be hung up on any wall or board.
Conclusion
Lena business plans are an excellent choice for small businesses. Direct, concise, clear, these can help you achieve much greater results than a regular business plan, while at the same time being easier to make, and easier to adhere too. However, above all, what makes them stand out is the flexibility they offer. So, no need to obsess with old-school plans. Look up towards start-ups, and do your best to draft a good lean business plan.
There is a certain draw, a certain magnetism towards being an entrepreneur. Sure, the potential profits can be amazing, there is barely a ceiling on how much money you can make, but there must be something else that makes a person work the insane hours required. It's the freedom, the control. It's the fact that all the profits you make, all the success you have, and it's all yours. However, the risk is very high, as is the starting investment. This is where franchise businesses come in.
Instead of starting everything from scratch, you get the opportunity to run a local branch of a franchise you concluded a contract with. You, for a fee, obtain the right to a franchise, to run a branch with their products, brands, trademarks… With a franchise, you get to essentially be your own boss, all your achievements (and failures) will be yours and yours alone. However, the stating capital needed is much lower than what you need to get for your own business. Furthermore, you get a completely developed plan and marketing strategy pretty much handed to you.  
Know that while franchising isn't for everyone, for some it is the perfect opportunity to achieve their entrepreneurial dreams.  However, giving it a shot requires some forethought (obviously). Below are some tips on how to figure out what kind of franchise is right for you.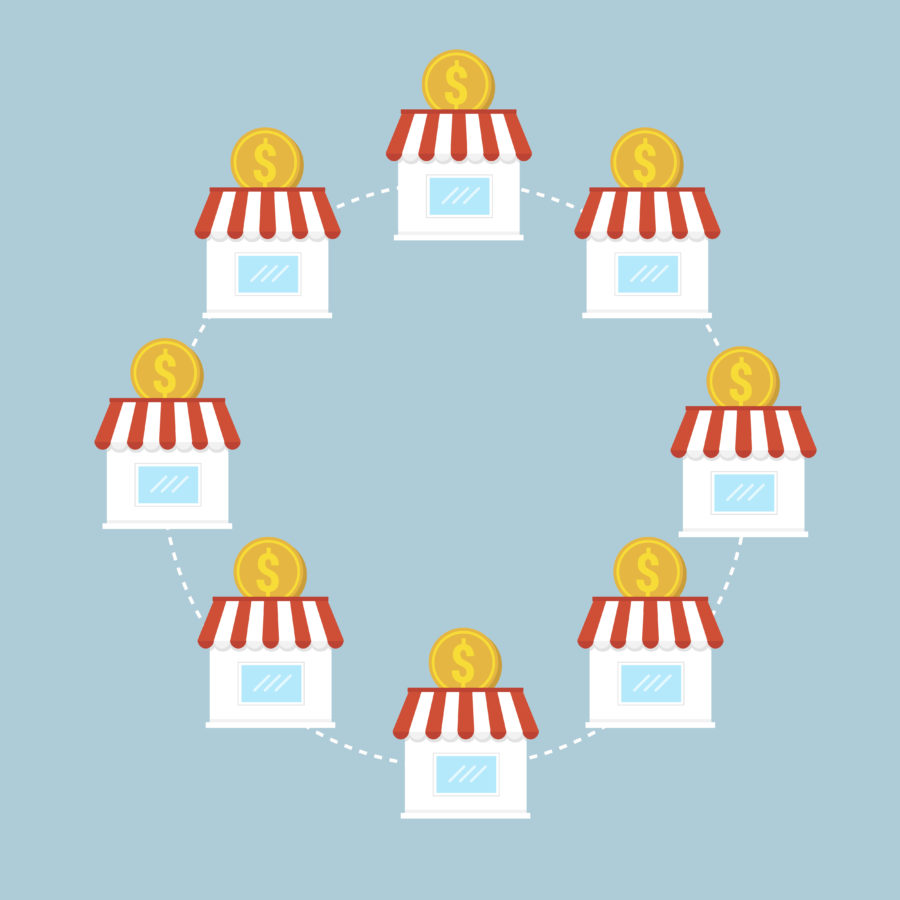 Which Franchise Business is Best?
What is your initial budget?
The first thing you need to ask yourself is – what is your budget like? Franchise prices vary greatly, they can range from anything between ten thousand dollars, to a cool million. Weight in what your initial investment can be, as well as your expected profits, how soon you will break even, what's your lifestyle like, and what your goals are.
Understand that the initial investment will depend on the line of work you have chosen. A restaurant will be much more expensive when compared to a B2B company. The equipment can be substantial, refrigerators, coolers, ovens, grills, all the cutlery. You will also need to set up the right décor. Utilities can be quite high, as can the cost of rent if you're anywhere near a high-traffic location. On the other hand, a B2B consulting company that does all its work online can have its location set-up essentially wherever you want. The initial equipment, besides a few costly computers and software licences, is pretty minimal.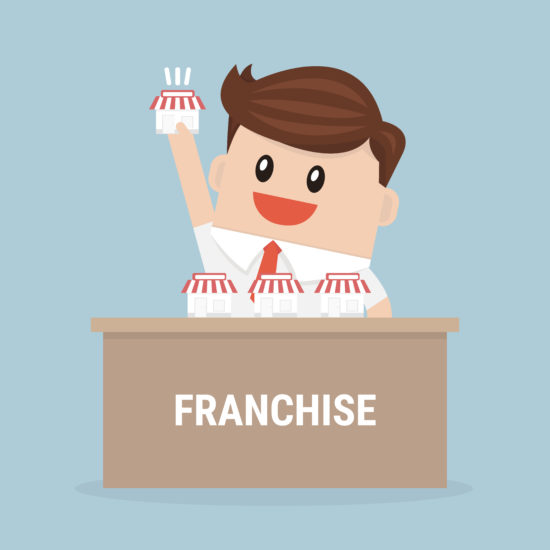 What role do you want to play?
Now, depending on how you want to spend your workday, you can choose to work as an operator, or an absentee owner. If you're interested in getting right into it, going on the frontlines, then being an operator is an excellent choice. You will have direct insight into what's going on at the company, will be able to control everything. It is the perfect choice for anybody who gravitates towards a hands-on approach.
On the other hand, absentee owners are more like pure investors. They hire the right staff, and are involved with some of the day-to-day grind, but they are mostly behind the scenes. They let the staff they hired to actually manage the whole enterprise. Now, of course, these choices depend on the franchise. Some places expect one type of work, others the other. Most often you will have free reign, but the actual type of business may require you to be at the office every day.
Do you have any experience (and in which area)?
Finally, you need to figure out where your interests are, in which area have you accumulated experience. There is no point in running a company branch whose line of work you despise. Go with your passion. Are you obsessed with cars? Maybe get the number from some car selling franchise.  Do you love artisanal teas? Then calling up Chatime for franchise options is your best bet. How about fashion? Then contact a clothing brand. What you need is passion, and some kind of (formal or informal) education in that area. A couple of years in the business can come in handy as well.
And this isn't just about passion, or pure knowledge, but about connections as well. If you want to get a franchise focused on the fast food industry, having some ties in that world will serve you well. Knowing the right distributors, maintenance workers, wholesalers and retailers will make your life much easier than just starting from scratch.
Conclusion
A franchise can be just as exciting and lucrative, if not more so, than regularly starting your own business. You still get a serious amount of control, and will have very high potential profits. Furthermore, a big chunk of the work, regarding marketing and planning, will be laid out in front of you. Just remember to figure out what you're passionate about, and how much experience do you have. Be honest with how big your initial budget can be, and what kind of leadership role can you take on.
Due to the information revolution, marketing strategies are rapidly changing. What was in trend a couple of months ago, now is passé. With that along, ways of using the same marketing tools are constantly changing. Just a couple of years ago financial investment in commercials was at its peak – millions were invested in advertisement videos. Nobody could predict that social media would become so crucial in the marketing world.  
it is not easy to keep up with all the trends that are going viral. Here are the most creative ways in which you should use social media if you want your business to keep up with hot trends.
1. Collaborate With Another Brand
This is a great way of gaining new followers and exposing yourself to a different audience. The only point of partnering with another brand is to choose not a competitor, but a brand with only a slightly different target audience. That way both parties will widen the audience and benefit from the collab.
2. Use The User-Generated Content (UGC)
The pressure of constantly creating good quality content for your social media and website can be a nightmare. Why on earth then you would not use and share the content your followers and fans are literally providing you with. You can make different Instagram campaigns asking your audience to engage and post a photo with certain hashtags. It can be anything from asking a simple question, to selfie with your brand's product. Also, keep in mind that people will always believe more in your brand's service if they see other people besides you enjoying it as well.  
3. Giveaway Time!
Did anyone ever say no to free stuff? People love getting things for free. Giveaways and contests are a great way of getting new followers and UGC that you then share on your social media. Conditions of contests and giveaways are usually consisted of liking or following your account, and maybe posting a picture or writing a comment on a certain subject. Either way. it is a fun way of engaging your audience with your brand.  
4. Hop on Hot Trends Wagon
Unlike before, when you only had to think about selling the product, now you have to think about sharing ideas, lifestyles, and humor with your audience. That is why it is super important to stay on track about trending topics and state your opinion here and there. Before you do that, you should be aware of a couple of things. First is that you have to completely understand the trend, and why people are buzzing about it. And second, make sure that it is relevant to your service/product in some, at least vague way. Adding something valuable to the topic will bring you more integrity, and respect from your audience. Plus you will earn some new ones as well. Keep in mind that keeping up with all the different trends and topics is a full-time job. If you want to do it right. It was never a better time to outsource this task to professional managers of social media, than today. Having an advantage of being a remote job, you can even choose experienced social media agency based in Sydney. Location does not matter.  
5. Include Behind The Scenes
There is no better way of your audience getting to know your brand in depth, than by letting them see who is behind your products and posts. It is a more intimate strategy that builds trust and creates deeper, more personal relationships with your users. It helps them see your team and working environment in the right spotlight. You can share photos of your team working, having a break, team building… Or even short videos including funny moments with your coworkers.  
6. Create Educational Videos
Good How-to video has never been left unshared. These videos are very eye-catchy, as they are visually appealing and the audience can learn something new from them. Most shareable contents are usually regarding crafts, hacks, and cooking. Try to find a topic that is in some connection to your product or service and that will at the same time be attractive to the audience. It will help you grow your followers and build trust in the knowledge that stands behind your brand.
7. Let Influencer Borrow Your Social Media
This is another creative strategy of using your social media. Basically, you are collaborating with a relevant influencer and letting them post on your behalf on social media for a certain period of time. This creative strategy brings your brand a fresh perspective and adds new faces to your followers. People are identifying with other people much easier than they do with brands. Allowing this takeover, influencer's audience will be exposed to your brand, and vice-versa.
If you have not already, start implementing these social media marketing strategies. Invest your time in searching for the most effective marketing strategies, and make sure to keep up with the newest social media marketing trends.