Beautiful Websites


+

Powerful Code
Beautiful Websites


+

Powerful Code
Building websites
before

it was cool.
We know what we're doing when it comes to website design because we've been doing it for so long. We never outsource any part of our web development process. Everything from wireframing, to UI/UX, to design, to development is handled right here in beautiful Cleveland, Ohio. 
Tried and True Technology
Our technology stack works because we've spent decades testing and deploying it. We only utilize a short list of industry leading software for our websites and web applications. This allows us to be masters of our code & keep up with the latest improvements. We deliver websites that function exactly as you expect: Streamlined & free of bugs and vulnerabilities.
React
The fastest JavaScript powered render engine for User Interfaces.
Redux
JavaScript application state manager perfected for React apps.
TypeScript
Enforcing and shaping standards for the future of JavaScript.
JavaScript
The web standard for implementing complex features on web pages.
WordPress
WordPress is the world's most popular CMS, powering over 34% of all websites on the internet.
WooCommerce
The most popular & customizable, eCommerce platform for WordPress.
PHP
The leading open-source server language for websites.
MySQL
The world's most popular open source database software.
Our Website Design Process
Step 1.
Research
Research
Many web design firms skip this critical step. At Go Media, we get to know you, your clients, your industry and your tastes before we start our work.
Step 2.
UI/UX + Wireframes
UI/UX + Wireframing
As needed, Go Media will build wireframes, user journeys and functioning prototypes to ensure an optimal user experience.
Step 3.
Design
Design
Our talented team of designers will mockup pixel perfect web page designs for your approval.
Step 4.
Development
Development
Our team writes all your code, starting with the industry's most successful language, CMS, and plugins. Our quality is 100% guaranteed.
Step 5.
Host and Maintain
Host & Maintain
Go Media has dedicated, managed servers with AWS, the world's #1 hosting provider. Website updates and fixes are handled by us. 
216.939.0000
Give us a call now! We love to listen.
If you opened a store in the middle of nowhere, would you have any sales?  Probably not.
The same is true of a websites that haven't been optimized for search engines. This is known as SEO (search engine optimization). SEO does the critical work of telling search engines where your website is and what you're selling. It moves your store from the middle of nowhere to the middle of main street. We incorporate SEO-friendly practices in our Cleveland website design process.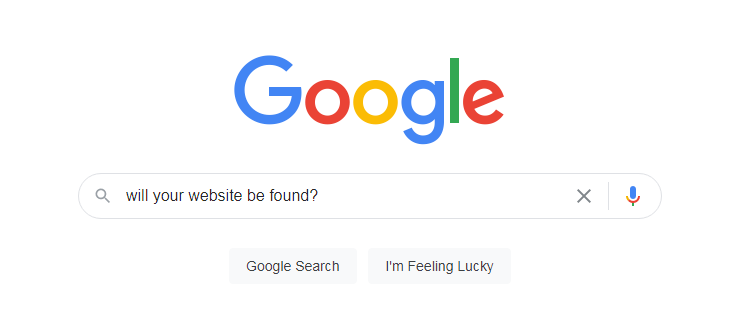 powerful tools. Simple interface.
Don't get stuck paying a design firm for every little edit to your website. At Go Media, we have a different philosophy. We empower our clients with all the tools they need to edit, and even grow their websites. No knowledge of HTML is needed. Just click and edit. You'll be shocked at how easy it is.