Articles by Month:
May 2019
Video Marketing Tips
Videos have consistently grown in popularity in recent years and are a big part of most marketing budgets. However, you can spend a lot of time and money creating ones that have little to no impact. There are some key features every successful video marketing campaign must have to reach your target audience and turn browsers into buyers.
The average person watches about 90 minutes of video a day. Video gives you a chance to reach people you might not reach any other way. Since you want your videos to be the absolute best reflection of your brand possible, here are 14 ways of improving your marketing videos:
1. Set a Goal
Before creating a video, set a goal for the marketing endeavor. Do you want to inform your audience, reach new customers or use the video to convert site visitors into fans? Once you know your goal, it's much easier to decide on what kind of content gets the job done and where to share your video. Make sure your goal meats SMART standards and is specific and measurable, so you know if you hit the mark or not.
2. Develop a Brand Personality
Every company has a personality it presents to the outside world. Think about what impression you want to leave with people. Is your brand strong and reliable? Perhaps your business is youthful and fun. Your personality is about how others see you as well as how you see your brand. Think about the story behind who you are and use your videos to introduce your company to others.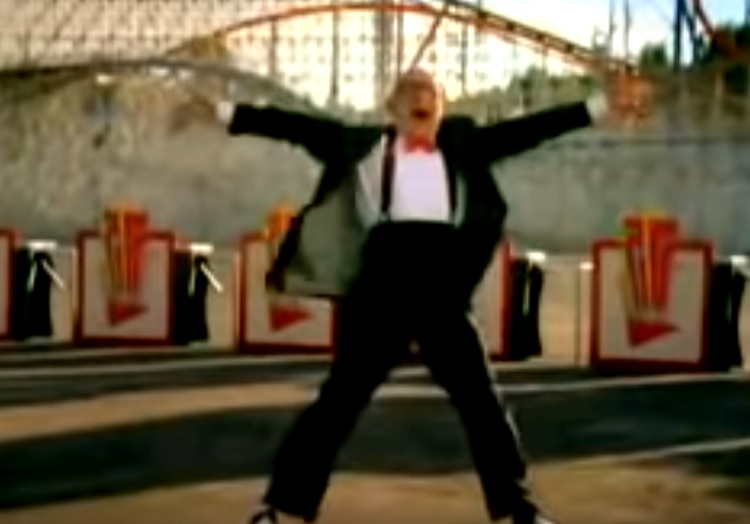 Six Flags has used a little old man for years who dances to fun music and motions people to follow him to the theme park. Because it's an entertainment venue, it wants people to associate it with fun. This video marketing campaign with catchy music and bright colors screams a good time.
3. Be Consistent
If you start off as a fun, hip company, stick with that theme. Don't switch between a serious, studious image and a fun one. If you aren't consistent in your branding, in both video and other mediums, then the consumer may not feel you're very reliable. When you start a video series, stick with the theme all the way through. However, also be cautious of changing the tone of your videos from campaign to campaign.
4. Study the Competition
You can learn a lot about creating successful videos by studying your competition. Spend time on their websites and social media channels. Do they offer videos? If so, watch the entire video once and then go back and watch it while taking notes about what you feel is particularly successful. Do you notice any themes? While you never want to copy what a competitor does, you can certainly learn about the best ways to reach a target audience and discover areas they haven't yet covered.
5. Show Off Your Expertise
Images get the point across much more quickly than words, so video is a great way of showing off your knowledge of the industry without tooting your own horn or sounding conceited. Show your best workers in action, discuss big projects you completed and highlight the unique value your company brings to the consumer.
H.O. Penn runs a video in the background of its landing page that highlights its machinery in action. This shows what the equipment does and how many types of machines the company offers.
6. Tell a Story
Around 92 percent of consumers state they want brands to create ads that feel like a story. They stay with people far longer than information or a sales pitch. You can utilize them in your video branding by discussing your founding, sharing customer testimonials or creating a story around your product. Think about some of the storylines from big-name companies, such as Geico and its cavemen ads or Subaru with its stories about how the car grows with and protects the family, featuring different scenarios.
7. Consider Mobile
Make sure your videos adapt to mobile. If you upload to a site such as Facebook or YouTube, the video will automatically be optimized for smaller screen sizes and adjust for whatever device the viewer is on. However, if you place it on your website, this becomes an important consideration. Around 85 percent of U.S. internet users watch video each month on their mobile devices. If they aren't mobile ready, you're missing a lot of potential traffic.
8. Think of a Unique Twist
Try to think of a unique way to highlight your product or service. If you want to stand out from the crowd, you must present your business in a new, fresh style that also highlights the value of your offerings. You may even want to hire a professional advertising firm to come up with a campaign theme for you. While you might not have the funds to pay them for every aspect of production, just having a plan in place helps you stand out as unique and creative.
Blendtec's "Will It Blend?" video campaign series shows the resilience of its product by mixing things you normally wouldn't place in a blender, such as glow sticks or an iPhone. The videos are entertaining and unique but also highlight the power behind the technology.
9. Include a Call to Action (CTA)
Make sure you add a strong CTA to the end of your video. When users finish watching it, they should know what action they need to take to move forward. A CTA can be as simple as "visit our website" or as specific as "order the XS500 by calling 1-800-XS500."
10. Keep It Short
Although it's tempting to record long videos, the shorter it is, the more impact it's likely to have. People are busy today and have short attention spans. If you can get your message across in a minute or two, then you have a better chance of the consumer sticking with you through the end of the footage.
11. Create a Thumbnail for Your Video
If you plan to upload your video to YouTube or some of the other social channels, you'll want a thumbnail that clearly defines what it is about. You may even need a headline to grab user attention. Spend some time on YouTube looking at the thumbnails and take note of the attention-grabbing ones. Watch a few seconds of the video and see how well the thumbnail reflects what is highlighted.
My Little Bakery highlights different creations you can grab in the shop. Note how the thumbnails highlight a still image of the finished product. However, if you click on any of them, you get a video that shows the process of creating the treat.
12. Add Tags
Use your description and any areas for tags to define your audience — this is particularly helpful for social media posts. One simple way of finding popular hashtags is searching on Twitter, Instagram or YouTube and seeing what people search for and are talking about. You may even be able to tie your video marketing campaign into a particular event or holiday.
13. Consider Foreign Visitors
Do you have a large number of site visitors from another country? You can always add translation text so both native speakers and foreign visitors understand the video. Your site stats will show how many visitors you get from each area of the world and help you make an informed decision about whether it's worth the investment to reach out to a particular market segment.
14. Educate and Entertain, but Don't Spam
Have you ever watched part of a video that was such a strong sales pitch you clicked away? No one likes advertising that seems spammy. Instead, educate the public or entertain them, but don't shove your product at them and demand they buy it. It's a big turnoff for most people, and they're much more likely to just bounce away from your offering rather than taking action and buying from you.
Video Marketing Is on the Rise
Whether you like video marketing or not, it's becoming more popular. Now is the time to perfect your video advertising skills and learn what your audience responds to. Hone in on the finer details of video, and you'll have much greater success than you imagined.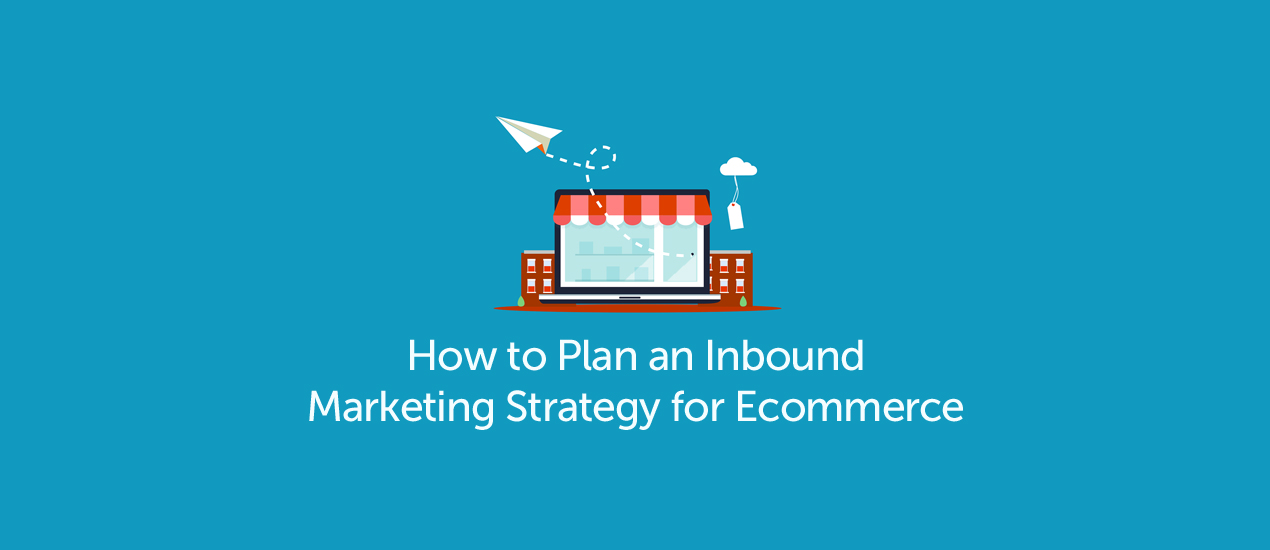 Inbound marketing is a set of marketing tactics and techniques concentrated on utilizing content relevant strategies to current and prospective purchasers and then pulling them toward a business and its products.
A dominant characteristic of it is that inbound marketing isn't just one tool, one technique or even a single campaign. Rather, it is a group of on-going activities that, when completed successfully, create highly visible scalable revenue driver.
In recent years, there was a big shift in consumer behavior. Almost 80% of Americans shop online, and the rest of the world will soon follow. People purchase things through their smartphones more and more. Such trends mean that the eCommerce world is becoming more accessible, faster, and takes place over a broader variety of platforms and devices. The final conclusion is that inbound marketing is the one marketing approach that empowers eCommerce businesses to scale engagement with prospective and current consumers. The goals of inbound marketing include:
Increased number of visitors.

Bigger lifetime value.

Increased average order value.

Increased conversion rates.
Want to know how to plan your inbound marketing strategy? Read on and find out!
Set up your website
Selling anything online start with a place to sell it – your eCommerce website. If you are going with bare essentials, you can sell from marketplaces such as Amazon, eBay, or Etsy. Here, all that you will need is to create a profile.  Their only disadvantage is that you won't be able to accurately track conversions and build your own brand.
For high-quality hosted eCommerce platforms, you can use Shopify, Wix, Weebly or Squarespace. Other than that, you can set up your own eCommerce website with WooCommerce or WordPress.
All aforementioned options can give you a nice technical foundation with quick, easy setup. They will also enable you to incorporate a customized design – "theme". Themes enable you to have a website that looks good and acts fast, while you don't have to spend months of effort and large sums of money on building them.
Developing a store on an already established platform allows you to implement a unique and easy-to-build design.
Organic search and search engine optimization
While there is a broad range of paid traffic, a successful SEO strategy is always a pure win. Yet, most website owners fail to realize the sheer amount of traffic that Google organic search can create. It just needs to execute in the right context.
Google processes over 63 thousand searches per second on a daily basis. For the majority of queries, most of the clicks go to organic results. Everyone knows that AdWords campaigns for commercial keywords are quite costly. That's a price you don't have to pay when you rank in the organic results.
SEO consists of three parts.
Part one – Technical SEO. This one is all about ensuring that search engine bots/web crawlers crawl through and index your website appropriately. About not having numerous duplicate contents. If you choose a platform like Shopify or a self-hosted store with WordPress, these problems will be already solved for you. Different platforms may still need an SEO technical audit.
Part two – Optimization and on-page content. Here, it all about targeting the right keywords and making sure that your website is created in a coherent way that search engines and users visiting your website understand. Its crucial components are keyword research, keyword mapping, title tags, and meta descriptions. For an eCommerce website, you can create different pieces of content that will bring visitors, like purchasing guides, How To's, Product comparison or Category pages.
Part three- Off-page factors. In this part, we need to get a link, while understanding that not all links are equal. Black-hat tactics, like purchasing links will actually harm your SEO efforts. High-quality links placed on websites with authority or that are popular are a dominant factor for increased visibility in search results.
Social aspect
If SEO has its place in inbound marketing for eCommerce, social media platforms stand in its close proximity. These platforms are a part of the initial phase where you're attracting people to your website and convert them into leads.  You get to talk to millions of people, without needing to pay a dime, and even if you want to work with affiliate sites you can find the best Affiliate marketing strategies 2020 in this site online.
Besides attracting new people, social media are an excellent way of promoting your brand, interacting with any potential customers online, and most importantly, building your brand's authority. Another way of building a brand's credibility is through using phone systems for small businesses.
Almost every human on this planet has a habit of calling a company whenever they have an issue or a question for it. A big part of your inbound marketing strategy is creating an image of your business that says – I'm reliable, I have credible information you can trust.
Although social media experts try to make it all sound like rocket science, it actually isn't that hard. Know where your audience is. You don't have to omnipresent on just about every social media platform. Concise and direct interactions are where the magic happens and you build relationships with your audience.
Choose a single or two that will impact your audience, sales, links and brand awareness. Automate other profiles to save time and set up alerts to "listen" when not actively participating.
Focused pages
Now you need to create high-quality concentrated pages to receive sales. In addition to your About page, Home page, and Privacy page, you will need landing pages.
Landing pages aren't complex – they are just places where visitors can land and make a purchase. Nobody cares about or even looks at your homepage. A homepage is for people who already know your business and are just navigating around.
Landing pages are for potential or returning visitors to land on and convert. Before creating all other website pages, you will need to develop focused landing pages that sell a single or all of these things:
Offer specific – Such pages are about the product info. They might be just a product page, but also a category or specific landing page for a bundle. The end-goal here is selling to people at the very bottom of the marketing funnel – where customers are most likely to convert.

Persona specific – That is all about the product benefits to those that you sell them to. Again, they might be a product page, a category page or a specific landing page for a bundle.
In conclusion. Remember that every part of this strategy needs to be measured, interpreted and analyzed in order to increase its effectiveness. There are numerous ways to gather reports and filter your visitor data. Google analytics is one of the ways, that lets you combine data into a single-screen layout that show the varying degrees of visitor marketing data and depth of the sales funnel.
Omnichannel Marketing Strategy for Small Businesses
As technology keeps evolving, the line between the online and offline world is beginning to blur. Namely, with the rise of social media, automation tools, and AI, your customers have become more demanding and tech-savvy. They now expect you to provide them with real-time feedback and services.
Still, just building your brand presence across a plentitude of channels won't help you increase user experience. Namely, Google's statistics claim that 85% of online buyers begin their purchase on one device or channel and finish it on another.
That is why you need to focus on integrating your marketing and customer support channels into a seamless, omnichannel experience people can rely on whenever they want.
The Importance of Collaboration between Marketing and Sales Teams
Just like it was mentioned above, omnichannel marketing integrates multiple channels (both online and offline) you use to communicate with your consumers. By uniting the strengths of each marketing platform and channel, you will increase the consistency of your brand messaging.
Now, building the omnichannel marketing strategy is a complex procedure that requires the collaboration between your organization's different departments, including marketing, sales, product, and customer support teams.
Your first goal is to ensure that everyone knows the goals of an omnichannel approach to marketing. Speak with employees, from project managers to junior customer satisfaction representatives to help them understand the purpose of this customer-centric approach. They need to know how their actions impact customers and what they should do to collaborate more proactively.
Build your Strategy on Accurate Data
A solid omnichannel marketing strategy is based on understanding a customer. Collect customer information and feedback from multiple resources to learn more about your customers' needs, demands, and problems. Observe their behaviors – their purchasing habits, social media discussions, user profiles, interactions with a customer support team, chatbots, and CRM software.
Based on the data you collect, you should segment your audiences into groups. This is the only way to understand their buyer journeys and be able to personalize them. For example, if someone is at the top of the sales funnel, you shouldn't send them bottom-funnel messages. Instead, you need to familiarize them with your brand and gradually guide them towards making a purchase.
Create a Cohesive Online-to-Offline Marketing Tactic
You need to centralize your branding, marketing, and customer support channels to provide a consistent omnichannel experience. It's good that businesses are starting to see the importance of omnichannel customer experiences. According to the Target Marketing report, over 75% of them claim that this is an important, fairly important, or very important part of their online presence.
First, Provide a Cohesive Multi-Channel Customer Experience Online
For starters, prioritize the importance of customer experience. Make it easier for them to find you online, learn more about you, and buy from you.
Build a visually-appealing and highly responsive website that provides seamless customer experiences, irrespective of the device they use.
Then, leverage the power of social networks. Use social media monitoring tools to stay on top of your customers' conversations and take part in them actively.
Implement AI technologies like chatbots. Chatbots are becoming the nerve center of any successful on-demand marketing strategy. They let your customers ask questions, stay on top of your brand news, browse products, and make purchases all from a single platform.
At the heart of any solid omnichannel marketing technology stack is CRM that helps you record each buyer journey, track your customers' purchasing habits, and personalize your services in the future.
Then, Integrate Online Marketing Tactics with Offline Ones
Traditional marketing still matters. Statistics show that 40% of consumers are still influenced by offline ads when making online purchases.
Sure, when I say "offline," I don't necessarily mean TV ads, magazine ads, business cards, or billboards. For example, using promotional printing is one of the oldest and yet most effective brand promotion tactics. According to the Advertising Specialty Institute, 86% of consumers memorize brands that gift them a shirt or a cap. This is a great way to increase your brand awareness and turn your prospect audiences into paying customers.
Directly mailed catalogs are one of the most effective offline marketing effort with a high open and response rate. Research shows that 54% of customers want to get printed catalogs in their mail, while 56% of consumers that responded to direct mail also visited the brand's offline or online store.
So, how to integrate online and offline marketing?
There are numerous ways to do so and here are some of them:
Quick Response codes are a kind of barcodes, containing details about your business that can be read on mobile devices. Namely, you can use them on different offline marketing materials, such as business cards, flyers, direct mail, product packaging, storefronts – any type of printed materials you use to promote your brand.
A while ago, JC Penney launched 'Santa Tags.' Namely, a customer could wrap their present into a wrapping paper that has a QR code on it. Once they scanned the code, recipients could hear a personalized message a gift giver recorded.
Launch 'to be continued' campaigns
In other words, your goal is to spark your audience's interest in your brand. For example, you could create a strong narrative in a form of a TV ad, radio ad, magazine article, or billboard to inspire users to visit your website to learn more about you. Always include QR codes and links to make it easier to find you online.
Digitize customers' offline experiences
Why not create an app and let them reload their card both in-store and online? That is exactly what Starbucks does. When you're in line waiting to get your pumpkin spice latte and you see you don't have enough money, you can simply reload your balance through your app instantly.
Disney also takes the omnichannel approach very seriously. They've created a tool that can serve as a hotel room key, food ordering software, and a photo storage platform.
Implement near-field technologies
Just like their mere name says, near-field technologies provide contactless communication between a mobile device and another compatible device. You could use it to increase in-store customer experiences.
This is what Timberland does. Namely, they provide each shopper with a tablet they can press against the chip to find all product details they need. Moreover, as consumers keep searching for different kinds of items, the personalization tool on the tablet will recognize their needs and offer personalized product recommendations.
Over to You
Omnichannel marketing gives you the opportunity to provide seamless user experiences, regardless of the channel your customer use. You just need to implement it according to the needs of your brand and audiences.
Hope these tips will help!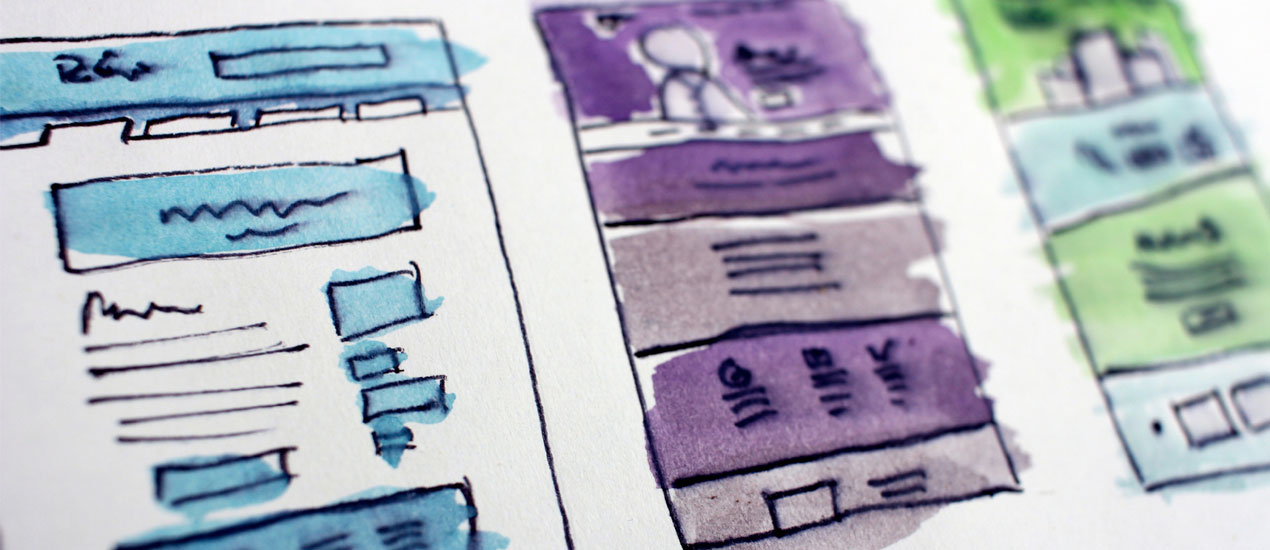 Selling to both consumers and businesses is one way to gain an edge on the competition and increase your market share. However, figuring out the best method of selling to two very different audiences isn't as easy.
Around 74 percent of small business owners indicate scalability is one of the most important factors for growing their businesses. Unifying your B2B and B2C business saves your company money and effort and allows you to scale up more easily than having two separate sites.
However, there are a few challenges with unifying both sides of your online business. Keep these eight elements in mind as you pull together both types of e-commerce into one platform.
1. Make a List of What's the Same
Whether you sell to other businesses or directly to consumers, there are some similar elements of the process. Look at the journey each type of buyer takes through your site and list out what the similarities. Can you vary the number of items, such as through a wholesale discount, but the actual checkout process is the same? What elements differ between B2B and B2C orders? For example, you may need to add a line for B2B clients for tax exemption information.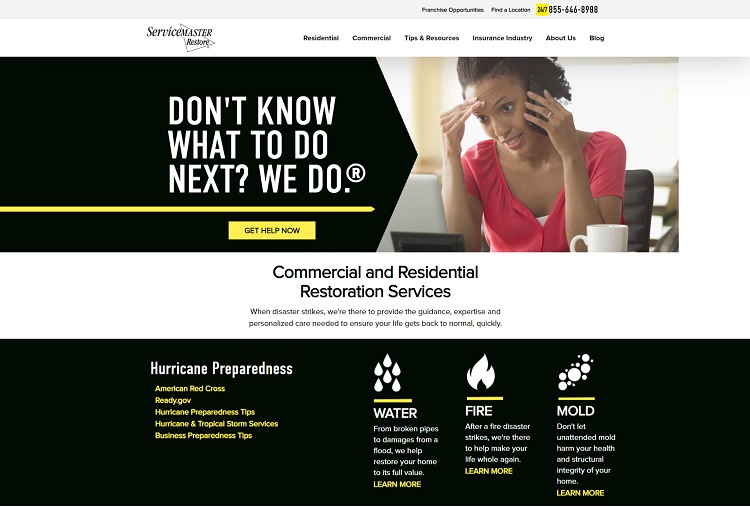 ServiceMaster Restore offers home services for residential and commercial properties. They have one home page with the option to also navigate to "Residential Services" and "Commercial Services." Users go one way or the other, depending upon their needs. However, combining both types of services creates an opportunity for increased profits. Business owners are often homeowners and vice versa.
2. Unify Your Inventory
Even though you might sell products to both B2B and B2C, your inventory systems can be consolidated, so you have a handle on what is in your warehouse at all times. Unifying your inventory allows you to see patterns in sales and ensures you always have the items on hand for both consumers and businesses. Integrating your online shopping cart with your database also keeps information in real time. If you have an offline sales department or store, your sales force will know what items are in short supply and what needs moved.
3. Highlight Varied Uses
When you serve different buyer personas, your product typically has multiple uses to different segments of society. One way of ensuring your site speaks to each of your different personas is by listing the industries you serve. While this might seem limiting at first glance, it doesn't mean you won't sell to others. Your goal is simply focusing on the main uses for your product or service.
EZ Dock offers dock solutions for a number of different types of clients. They highlight the various uses of their product with categories such as those looking for PWC ports, kayak launches, boat ports and swimming docks. Further down their landing page, they list some of the different types of industries using their docks including residential, commercial, government and industrial.
4. Hire Better Design People
A unified site keeps costs lower. This means you can invest more in your website design and hire the absolute best designers and marketers within your budget. With only one main site to maintain, you'll try different methods and test them thoroughly to see what converts best with your target audience. Skilled UX designers will help you plan the best ways of reaching leads.
5. Enhance Customer Experience
The experience your customers have on your site (UX) impacts the reputation of your brand and whether users return to your site for future orders. With a unified site, you can focus on creating an amazing customer service experience. Look at elements users appreciate, such as live chat staffed with knowledgeable agents. Although there are many factors which improve CX, excellent customer support is a big indicator of how happy people will be when they leave your site.
Office Max caters to both consumer and business clientele. Throughout the site, they indicate you can take advantage of bulk pricing on things such as paper and printer ink. However, their customer service is integrated and includes multiple ways to get in touch with them. Because they integrate both types of audiences, they can create strong customer service that gives them a good reputation among both individuals and businesses.
6. Invest in Better Logistics
No matter what type of customer you serve, good logistics are one of the keys to keeping that customer with your brand and developing a sense of loyalty. Think about how Amazon does this as an example. They offer Prime shipping so their members get packages within a couple of days. Utilizing warehouses, they get packages out within minutes of the order being placed and then team up with the USPS and other shipping providers (including some of their own employees) to get packages delivered on time.
Your company may not be as big as Amazon, but that doesn't you mean you can't combine the logistics of both branches of your company to improve your shipping speeds. The first key involves your website design and combining shipping options into your shopping cart.
7. Narrow Your B2B Focus
The very nature of B2B sales means you target a narrow niche of customers, whereas B2C has a much wider base of potential buyers. Keep this in mind as you revamp your site for both B2B and B2C customers. What is the narrow niche for B2B and how can you define your value to potential clients?
Flexfire LEDs sells to both individuals and businesses. They use a grid system and list out some of the advantages of using their products and provide details for each use. For example, they have a section titled "Control Your Lights" and another titled "Freedom of Color." Relevant images of their product in various locations, such as a bar or a living room show the various uses of each item. They further invite site visitors to contact them for project design support.
8. Find Your Brand Voice
One challenge of speaking to both types of customers at once is getting the tone right. However, if you have a specific voice for your brand, this becomes easier. While the topics that interest your B2B customers may differ from those that interest your B2C customers, your brand's focus shouldn't change. If your goal is to solve a specific problem, then your messaging should still reflect your goals and personality. You'll offer content from two perspectives rather than one. Your storytelling should be more brand driven so all buyer personas relate to your content.
Simplify Operations
Look for ways of combining operations between B2B and B2C so you can reduce costs and improve results. Communicate between different departments to ensure you fully understand the best ways of marketing to each client base. Make notes about what meshes well and what must be kept separate — such as wholesale prices. Although there are challenges in combining B2B and B2C operations on one website, the benefits outweigh the risks.
Brand Marketing Strategy
A lot of entrepreneurs make the mistake of forgoing brand marketing and branding strategy during the early stages of their startup's development and set-up. Most business owners tend to focus more on the product, and even though what you're selling is important, the image you'll be selling is even more so.
This is why defining your brand identity at the beginning of your startup efforts is crucial for the survival of your business.
Why? Keep on reading to find out!
Why is branding important for your startup?
Establishing an identity should be your first step.
One of the main reasons you should start brand marketing early on is because this is the only way to establish an identity for your business. And that doesn't just mean creating a logo design fit for your company, some social media pages, and a quick website. Your branding will involve much more than just your name and a few designs. It's your organization's whole personality.
This is why it's critical for you to choose a brand identity that represents your values as a startup makes you relatable to your audience. Having a precise vision of what your startup should be will save you a lot of time, money, and heartache.
Don't forget to give your audience what they want
Good branding will also help you influence your audience, and turn them from viewers to customers. Most importantly, branding is great for customer retention, because it's always cheaper to make your customers loyal than to look for new ones.
Startup branding is also a great way to inspire your audience and create an emotional bond with them. In the end, no matter how good or innovative your idea is, if you can't require loyal customers, your business will most likely not be a success.
Early branding ensures that your marketing strategy will promote engagement and inspire loyalty towards your products and/or services.
How about the competition?
Brand marketing will also set you apart from the competition. A brand is more than just a name and an image, and it is strong enough to offer your company a competitive advantage, especially if your market is nearly saturated and there are a thousand more other companies that offer the same products and services.
A quick summary
To summarize, early branding in the startup business has many advantages, the most important being:
Creating an identity for your company

Giving your direction, marketing-wise

Making your business memorable
So, how do you work on your branding strategy when you've just started your business? Here are a few tips you might want to follow.
1- Get to know your market.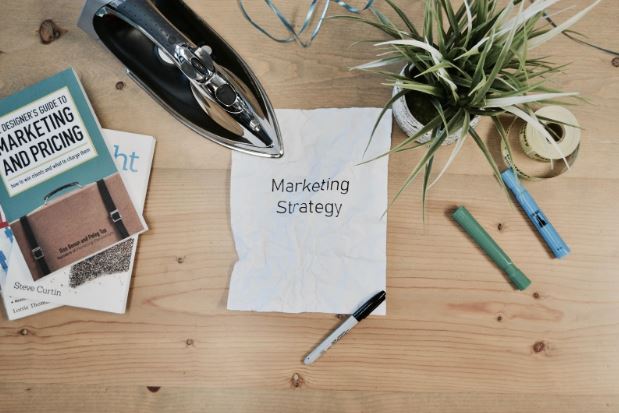 This should be a crucial part of your branding strategy because there is no way your brand will be successful without learning about your market of choice. You need to be able to pinpoint who your customers are, where you belong in your market, and how your services and products compare to those of your competitors.
One of the first decisions you should take is to choose who you want your audience and loyal customers to be. Create concise user and buyer personas and learn how you can communicate and bond with them. The best companies are, after all, the ones who know how to please their customers.
Focus on a niche, and you'll be able to make a faster impact. How to recognize your niche? Easy, since it's based on what you're selling. Your services and products should be able to focus on an existing problem and be the perfect solution for it.
As an example, here is an answer to these two questions with The Puff Cuff company:
Answer: people with naturally thick, textured hair
What problem do their products provide a solution for?
Answer: Styling thick curly hair is always difficult and problematic, which is why the company created the PuffCuff Hair Clamp, "a tool that makes it easy to achieve stylish looks without putting stress on curly hair or causing pain".
2 – Learn more about the competition.
Even the most famous brands in the world can be at a disadvantage. This is why when you're starting a new business, one of the first steps you need to take is learning more about your competition. You'll need to work harder than the brands that are already established, so make sure to do it in a smart way.
Studying the competition offers quite a few advantages, the most important being:
The ability to determine whether or not there is a gap in the market that you can fill,

and how you can make yourself different from what's already in the market.
This brings us to our next point…
3 – Make yourself different.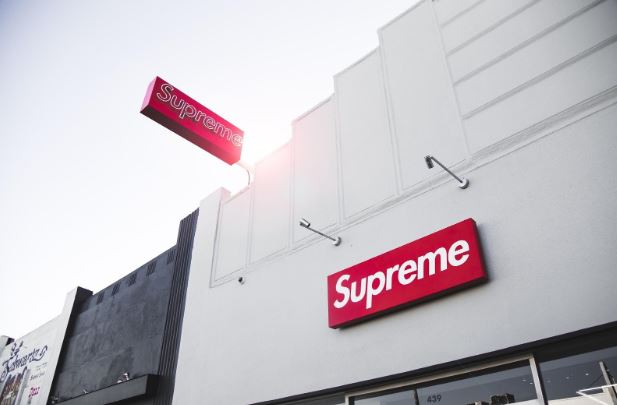 We know it hurts to read this, but your product alone is not enough to make you look good, no matter how incredible or genius it is. The only way you'll be able to differentiate yourself from the rest of your market is by good branding.
For example, the brand Supreme is one of the world's most desirable brand, and it stands out because of its exclusive, cool, underground image.
Separate yourself from the herd by having a unique voice and image. This is how your audience will remember you.
4 – Create the image you want to relay to your audience.
Finally, once you've done your research and identified the character you want your company to have, you should work on the image you will relay to your audience. A lot of variables go into a company's image, especially a startup. From designing the perfect logo to your tone of voice to the typography you use to your color scheme, all these elements come into play to create your brand's identity.
Also, remember that you can't do everything alone. Especially for startups, using the services of experts are the best way to make sure you're creating the perfect brand for your business. It might be expensive, but it is the single best thing you can invest in this early in the game.
Final Thoughts
Brand marketing is more than just coming up with a business name and creating a cool logo. It's a whole strategy that should be well-studied and defined because it's the one thing that will make you shine in an oversaturated market.
Planning to redesign your website?
Well, it must be all because you want to altogether upgrade your website up to the next level. In fact, the website credibility judgments are 75% depending upon the overall aesthetics. This clearly indicates that the design and functionality of your website are the two significant factors which have a lot of importance.
Now, when it comes to curating a website redesign strategy, it can't be an easy feat. There are some crucial aspects that you need to consider which make a lot of sense. You need to keep these things in your mind to assure that you are ending up with a successful website building. In fact, there are some prevalent stats and facts which depict the same. In this piece of writing, you can take a glimpse of all of that.
Read on
1 -Different age groups will react differently to different content, layout, and aesthetic choices. You all are aware of the fact that it is recommended to use smart content for contacts in varied lifecycle stage. However, if you have a target audience of different age groups, you should explore more about how you can customize what's on your site as per the age group. This is how you can make use of an age-responsive design which is turning heads since 2017.
2 – According to Adobe, it has been noticed that 39% of people will not communicate with a website if images are not loading promptly.  So, make sure that you are accommodating the right images with the right loading speed to give your website a swift touch.
3 – It is a proven fact that the average human attention span has got reduced up to a great extent. It was around 12 seconds in the year 2000 which has declined to just 8 seconds now. So, make sure that you are keeping the loading speed of your website fast enough such that your users don't have to keep hunting for the information that they need. This is one of the crucial things that you should remember while redesigning your website.
4 – Make sure to include exit intent pop-ups to increase your conversions, even if you think that your users hate them. All that you need to do is just utilize exit intent pop-up rightly; you will end up offering your visitors something really valuable. The way in which companies are using exit intent pop-ups is upgrading with each passing day. So, make sure that you are rightly adapting with that.
5 – Research says that the forms are way too boring to be incorporated into a website. If it is not done properly, they can be the biggest loophole for your website. While you design forms for your website, you must have a clear idea of which fields to include and which information to mainly incorporate.
6 – It is evident that when you design something beautifully, two-thirds of people would consume that better rather than plain content if they are provided with 15 minutes of time.
7 – Studies show that people are too visually driven when it comes to exploring a website. So, don't present your users a wall of plain text and rather give a strikingly curate website to attract maximum traffic.
8 – It is a proven fact that users form an opinion about any website within just 0.05 seconds. So, you should remember that first impressions are important. Thus, make sure that your website pages are the perfect amalgamation of easily readable content, relevant imagery, and consistent branding information.
9 – The statistics say that 44 % of website visitors would not prefer scrolling a company's website anymore if there's no contact information or phone number available. This is all about trust and credibility. People are unlikely to explore a company's website anymore which they don't feel can be trusted. Hence, while designing, you must have thorough contact information on your website to ensure that it comes up to be a buzzing one.
10 – It is true 70% of customers can learn about a company through their blogs in spite of the ads. It is the foremost reason why you should consider the blog section as a priority while redesigning a website. Further, 31.1% of internet explorers consider any brand's blog section to be the second most impactful factor when it comes to making a purchase.
11 – When it comes to internet users, the majority of them use mobile phones. In fact, 52.7% of global internet users explore the internet via their smartphones. And if only the US is considered, 75.1% of internet users use mobile phones to access the internet. No wonder, more and more people are using their phones to surf the internet. So, when it comes to website redesigning, you should consider mobile optimization as one of the integral factors.
12 – Speaking frankly, it is calculated that any website owner have just 10 seconds to leave an impression and interpret to his/her users what they can get out of the website and company. After this time, the audience will not wait and just leave. Therefore, if you think that your website is not capable of expressing its integrity within that time period, you need to consider the elements like value proposition, navigation, and initial content on your main pages.
13 – When you have got a specified group of people as your target audience, people who fit in that geographic location will be having more urge to see what you are offering, especially if you are using their language. Hence, while redesigning your website, you must completely understand your buyer persona and resonate with them. It will definitely fetch you more click-through rates.
14 – 69% of marketers believe that dynamic and personalized content makes their website worthy. Rather, only 5% of them think that they are of low importance. Thus, it probably makes sense to incorporate customized content in your website while redesigning to ensure that you give your audience a tailored experience.
15 – There was a study conducted by Fortune 500 websites. It showed that 63% of them accommodate content above the fold, 50% specify a scrolling content window of some sort, and another 63% make sure to use high-end images that connect with users better with the average loading time by 6.5 seconds.
16 – It seems like the change in a website bounce rate can increase up to 4% when a page takes more than 4 seconds to load. This rate can jump up to 150% if a page takes more than 8 seconds to load. Therefore, while you redesign your website, keep this thing in mind and make your website an easily loadable one.
                                      Source: tytonmedia.com
17 – As per the statistics, they are 22% of marketers who believe that they are efficient enough when it comes to responsive design, 29% of them think they have an average level of experience, according to 23% of them, they haven't yet accepted this reality well, and the rest of 4% say that they are hopeless.
Summing This Up
Well, these are the most effective stats and facts which ensure that redesigning your website is a strategic approach. Don't forget to keep these aforementioned things in your mind while you think of renovating your website for the next time and that's it!
Author Bio:- Maulik Patel is Founder & Director of Click Matix. His passion for helping people in all aspects of online marketing flows through in the expert industry coverage he provides. He is an expert in web marketing, search engine optimization, social media, affiliate marketing, B2B marketing, online advertisement of Google, Yahoo and MSN.
The reliability of a website hugely depends on the design of the website. Audiences are more drawn to a clear and descriptive site which communicates the essence of its content easily to them. Establishing a brand reputation and driving more traffic to the site are the main two goals of every website and the modern UI designs targeted towards these enhancements go a long way to ensure long term results.
With the current interest in the web designing field, it is being subjected to a wide range of experiments and a number of trends follow. The web design trends for 2019 are projected as follows.
1 – Strong User Interface:
A seamless user experience is the core of the web designing. In converting the visitors to actual clients, a strong UI is crucial. The UI that makes the process of finding content easier on the website without any hassle and completes the whole operation without any fuss is a popular among netizens and a simple change in the user interface by making it clearer and faster can ensure these improvements. Among the new trends in web design, minimalism has been a great favourite of the viewers, photo-based content, pastel or lighter shades of colours are being popularly used for the designs.
2 – White Space in Abundance:
To clear out the clutter, white space is added generously to the sites. This modern website design trend appeals to the aesthetic sense of the viewer while it gives the website a cleaner look and makes it possible to bring the content to focus. A white space is not meant to be white; technically, white space refers to the blank areas of space on the site that work to further emphasise the content that is put up there. Though the sites are hosting ads to profit from them, a site that has all sorts of ads and pop ups surrounding its content is less likely to be given much attention while a clearly thought out and designed site has better chance in reaching the goals. Too many graphic elements packed into one also produce the same effect of clutter.
Additional Helpful Resources:
10 exciting web design trends you can't hide from in 2019
What are the Top 10 Web Design Trends in 2018? Get The Best Trending Web Design Tips
Can you tackle the web design trends for 2019?
3 – Customisation:
Customization is among the fairly new website trends and has been gaining popularity since its introduction. A website with its customized contents – graphics and illustrations, impact the viewers in a positive manner and helps them stand out. The importance of visual content cannot be stressed enough and to stand out from the competition, the content needs to be exclusive. The uniqueness of the brands is communicated to the audience through its visuals and customized designs as well as illustrations and graphics add to that aspect and stand proof of the brand's creativity and innovation.
4 – Subtle but Distinctive Use of Colours:
An assemblage of a few different bright colors can do more harm to your website than good. But a bland color can also affect it negatively. Striking a balance regarding the color scheme is extremely important and making sure that the application of it complements your content is paramount. A content-based site requires more solid color backgrounds to feature lengthy content while a photograph based site requires a general white background to complement the photographs, but for the site explaining certain services of the company or a process, the use of different colors in contrast with a basic white or any light colored background helps the audience take in the information smoothly and make the content look interesting.
5 – Mobile Integration:
Launching a mobile version of the website alongside the desktop version is among the new web designing trends. This trend is in keeping with modern times as the audience is more likely to be surfing on their mobile rather than a desktop. With the growth of this crowd, the latest trends in web design have mutated accordingly. If a site does not open properly on mobile, chances are that its viewership will be greatly harmed. More than half the audience online depends on their smart-phones for all works related to the internet and the site's adjustability to both can only add to its advantages. A design that is responsive to the screen or launching a mobile app can be considered to deal with issues such as these.
6 – Integrated Relative Videos:
Video content is a tool abundantly used across the websites to increase their SEO ratings. The optimization is often based on how much time the views spend on your website and video contents are reputed for making people spend more time on the site. However, videos relative to the content or intent of the website are recommended as non-relative content can drive away audience just as fast. Websites had procured short welcome videos to add to their home page which summarised the basic ideas conveyed on the site; modern trends have the designers inclining towards animation and "how-to" videos which arrest the interest of the viewers while imparting useful information to them.
7 – Engaging Scrolling:
With the modern generation scrolling on social media, the trend of short and concise material is going out the door. While lengthy material is not preferred as to bullets and key points, the audience seems willing to scroll. Among the new web design trends, this experimental feature is to be carefully implemented. Making the pages longer inevitable calls for the content being sufficiently rich with information and graphics aimed towards making the audience understand its meaning correctly. This technique also leaves much space to be experimented with and the content can be properly spaced out to draw attention where required with the help of color and gradients.
Verdict:
A website is the backbone of the brand, both marketing and sales are directed from the websites. Thus, spending enough on the proper construction of it and giving it a look which keeps up with the trends but also does not abandon the trademark of the brand is to be carefully conducted. The content on the pages are to be extended that consideration and consistent high quality content is to be featured on the site to not compromise with the reliability of the brand value to achieve positive results.
It's not a matter of opinion, but rather, a simple fact that a business needs to have a business plan. In order to function properly, to break even, and to improve, you need a business plan. Without one, you will be rudderless, you will move in whatever direction the wind blows. However, today we suggest you take a different approach towards business plans themselves. Instead of going with old-school, detailed systems, we advise small business (no matter how long you've been online) to look at start-ups for ideas. This is where lean business planning comes in.
Lean business planning is a flexible and clear system of planning how your work and your business will go. Because of its flexibility and simplicity, we believe it is superior to a regular business plan. You can find an elaboration on this issue below.
Strategy vs. tactics
There is a large difference between strategy and tactics. This same difference reflects the disparity between lean business planning and regular planning. Namely, lean planning is much more focused on tactics, than on strategy (even though strategy is important). Strategy means looking at the big picture, planning long-term, focus on the future. With a focus on strategy you set your goals, tasks, milestones and you move towards them. Strategy can be rigid, and even suffocating. Tactics, on the other hand, are all about flexibility, thinking in the moment, being on the move. This is what lean business plans focus on.
Now, strategy is important for any business plan – you need to know where you are going, you need to have a sense of direction. However, tactics (i.e. business plans) have more freedom attached to them. With tactics, you know where you should go, what direction to move towards, but the way you're gonna do this can change greatly.
Fluidity and change
Lean business plans are not hindered by overcomplicated plans, laid out months in advance. What they do focus on are the tactics (see above) that are needed to get through the day. Lean business plans not only allows you to make frequent changes and shifts, they somewhat expect you to do so.
Namely, things change, the market changes, the entire economy can shift at a drop of the hat (as far as you're concerned). But, with a lean business plan, you can adapt with more ease. This is especially useful for small business. It's much easier for a smaller business to change course, than it is for a larger one. Also, lean plans are much easier to make when compared to old-school ones. However, most often the best option is to get some help from professional software, like the one MAUS Business Systems offers for example.
Now, in practice, this is how it could look like. You set some clear goals, more like reminders in the form of bullet points, not actual elaborate descriptions. You set out your pricing structure, your marketing, product financing, and all the core functions of your business in as few words as possible. This allows you to know what to focus on and what you simply mustn't change, allowing you to have as much fluidity as possible, without compromising your core values and goals.
Safety nets and focus
In a way, this amount of flexibility and room to change gives you a unique safety net, unlike any other. The ability and possibility to change may be the only stability that actually exists in the business world. However, there are other factors, not just your goals that need to be taken into account if you want to reap the full benefits of a lean business plan.  Namely, you need to stay on track.
A real danger of lean business plan is meandering too much, going in the wrong direction at many different instances. This can be mitigated by making a monthly review, and setting clear milestones and achievements that you need to make for certain periods of time. So, not much detail, just a calculable, actionable number or goals. This will help improve both motivation and focus for your team, since you will have clear goals to strive towards.
For example, instead of lining out months' worth of information, drama, and work that you need to achieve, all in great detail, with hundreds of pages of instruction for the entire year, you just need to set one long term goal (make x amount of sales in a year) and a short term goals that leads to the long term goal (make y amount of sales in a month. It's clear, concise, and can serve as a clear motivator that can be hung up on any wall or board.
Conclusion
Lena business plans are an excellent choice for small businesses. Direct, concise, clear, these can help you achieve much greater results than a regular business plan, while at the same time being easier to make, and easier to adhere too. However, above all, what makes them stand out is the flexibility they offer. So, no need to obsess with old-school plans. Look up towards start-ups, and do your best to draft a good lean business plan.