Articles by Month:
March 2019
AI in Design
When you hear artificial intelligence (AI) discussed in the news, it's usually related to new technical achievements in how large sets of data can be organized and understood. But the value of AI goes beyond just data science and can actually extend into other realms like web design.
Normally, web design is thought of as a purely human endeavor, like a form of art that is mostly reliant on creativity. However, advancements in AI have opened up an opportunity for designers to collaborate with smart computer systems to develop user interface (UI) and user experience (UX) content in a more efficient manner.
Let's explore how AI and machine learning (ML) are used in web design today and how we can expect these two fields to blend in the future.
Basics of Artificial Design Intelligence
The web development community uses the term Artificial Design Intelligence (ADI) first popularized by site builder Wix to describe how new automation technologies contribute to UI and UX work. This change in how professionals approach design methods has skyrocketed in popularity during recent years. Companies like Adobe have even begun to experiment with machine learning to build AI-centric design tools.
Obviously, design has evolved light years since the early days of the world wide web. Back then, webpages were manually coded in HTML while designers tried to determine what colors, fonts, and styles worked best in an online environment. This was a period of great experimentation, marked with plenty of failures and lessons learned.
As the internet matured, common design strategies and best practices emerged to help developers create a consistent experience for users. At the same time, back-end servers have come to rely on automation to build dynamic web-based applications. The ADI movement combines these two concepts to elevate how UI and UX design is accomplished.
Pattern Recognition
Much of modern artificial intelligence is based on a concept called machine learning, where a team compiles a wide range of data and lets a computer network analyze it through a sequence of algorithms. The goal is for the AI system to identify patterns and trends that might not be readily evident to a human.
Early ADI adopters realized that decades of web design experiments – successes and failures – could serve as a useful data collection to run through algorithms. The result has proven to be a powerful tool when it comes to humans collaborating with machines to improve UI and UX.
Consider logos: They're the foundation of development projects. Back at the birth of the internet, companies would create their own image file to serve as a digital logo. Time passed and some organizations realized they could outsource that task to experts in branding and web design. But still, it remained a purely manual effort.
Fast forward to today and designers leverage logo-makers that run on an AI system. Thanks to the massive data sets that algorithms have already crunched, the process is now as simple as answering a few questions, filling in a few criteria, then waiting for the system to propose different designs. This logo-while-you-wait process relies on the AI engine to analyze the latest logo trends to develop something that fits your company's needs.
Designing in the trenches – WordPress: If you work in WordPress, and it's hard to avoid it, you'll be elbows-deep in artificial intelligence and machine learning plugins before you realize it. There is a true explosion of new products hitting the market in this area, ranging from spam detectors to grammar improvement to a variety of recommendation engines.
A common scenario is a small business owner builds a website on a DIY platform like Wix and then realizes the extreme limitations, so asks you to migrate their website to WordPress, spiff it up, and turn it into a cash cow. Before you realize it, AI and ML are your project partners.       
Integration of Tools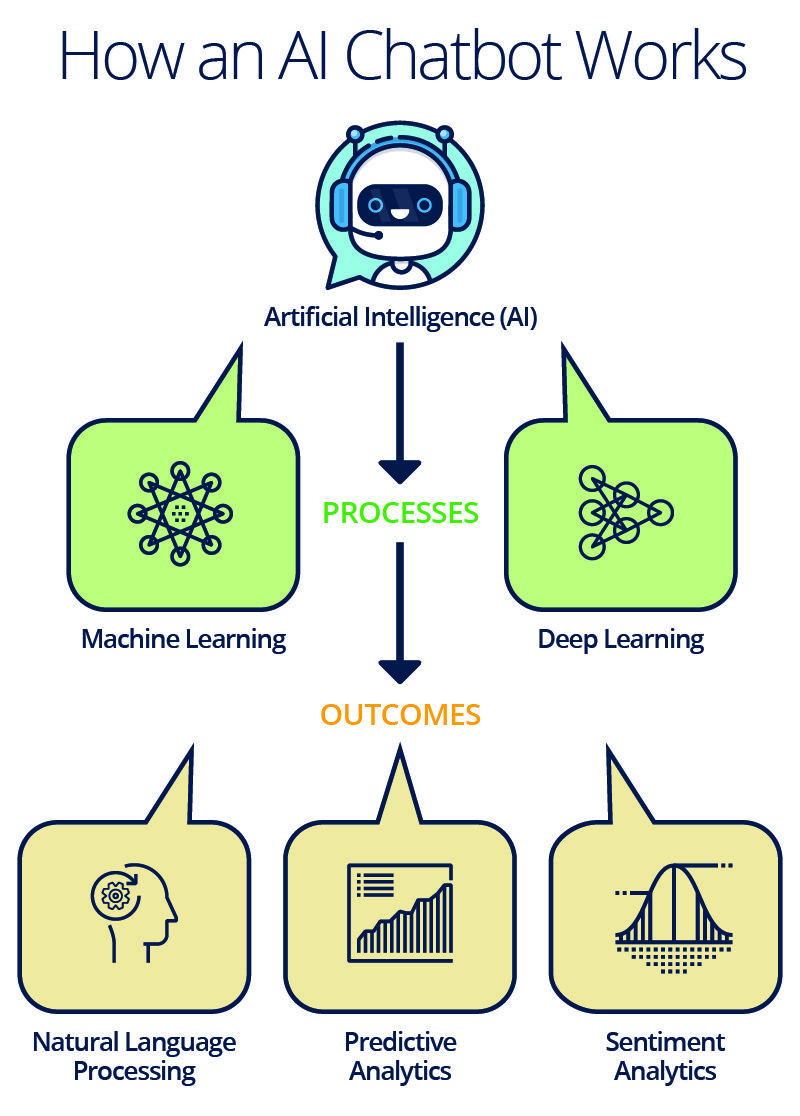 Web design is not just about colors, fonts and logos. The best websites in the world deliver a positive UX experience for each visitor. This means that when a person arrives at a website, they are easily find what they are looking for thanks to the combined design power of humans and AI.
One of the primary goals for AI and machine learning when it comes to web design is to make the UI and UX personalized for each user. Not all people agree on what display or set of features is best, especially if they come from different places on the planet and speak different languages. But AI makes it possible for designers to create flexible templates that adapt to the person using them.
Web developers have realized that they can integrate AI-based tools directly into their designs to add value for users. For example, users may want to edit PDF documents directly in their browser. In bygone days, that would have been a tall (or impossible) order, but with AI and machine learning doing the heavy lifting, content can be "visually" extracted from third-party files and made easier to manipulate on-the-fly, even in a document format formerly considered to be locked-in.
Another design feature that can be AI powered is an in-browser chat tool. Businesses that sell goods or services online often want to provide a way for their customers to get quick support. With an AI-based chat tool, this digital customer service representative can answer questions and point the way to useful information, often finding solutions without having to escalate their query to a human.
Privacy Considerations
You can't talk about the data that powers AI and ML in today's world without talking about how to protect it. Proper collection, storage, and use of data is no longer simply an ethical question. With the stringent GDPR regulations put into play in 2018, and the accompanying fines for misbehavior, it's a financial survival question as well.
How far has AI come? It's getting perilously close to being able to consistently hack the vaunted Captcha plugin using machine vision. Heretofore Captcha has served as a trusted website gatekeeper against automated spam but appears to be on the verge of becoming obsolete.
Consider implementing the following precautions when working with AI/ML in your own online life and suggest clients do the same when you hand off a completed site:
1    Almost every site collects some sort of data that falls under GDPR bur few site owners take the time to properly secure themselves against the latest smart malware attacks. A WordPress maintenance plan costs a little bit but removes that particular worry. It's exactly what it sounds like – outsourcing your security. For some, it's well worth the peace of mind to bring in experts.
2 If you're a freelancer or work for a company that collects customer data, you should already have a virtual private network (VPN) in place to keep hackers from stealing or corrupting your information. Already in use by 25% of people who go online, VPNs are rapidly becoming the de facto method of protecting all the info an insatiable AI algorithm needs to become smarter.   
3 Don't sign up for any AI tool that doesn't clearly spell out their privacy policy for how they will use your data. Avoid any sort of machine learning experiment that requires private information like a home address or social security number.
The Bottom Line
The advancement of AI/ML will continue to revolutionize all areas of technology, including web design. And we shouldn't depart the premises without allaying fears that the end game of this technology is to replace designers. That's not the likely outcome of all this – at least not in any foreseeable iteration of the industry.  
Instead, what we can anticipate is for web designers to begin trusting AI as an augmented partner, using it to accomplish repeatable tasks in an efficient way. This frees the designer to focus on the creative tasks that no amount of AI can simulate and benefits the end user, which is the ultimate goal.
New technologies come and go, regardless of whether people consider them innovative or exciting. Some of them have staying power, while others disappear into the abyss as if they were nothing more than an afterthought. Because the marketplace is so fast-moving, it's difficult to determine what to invest in and when.
That's precisely the case with IoRT, or the Internet of Robotic Things. The niche derives its name from the Internet of Things and the Industrial Internet of Things, both of which involve smart, connected devices and sensors. Like anything internet-connected, robotic "things" can do more of the same. They continuously collect, process and transmit data, as well as offer a variety of connected functionalities — such as remote access. The technology also paves the way for further augmenting systems through compatible tools like AI, machine learning, big data systems and more.
Markets and Markets predicts the IoRT market will be worth nearly $21.44 billion by 2022. We're not that far off, which means we should start seeing its adoption ramp up. Just because a market is on the rise, however, doesn't necessarily mean it's the best time to invest, particularly for an enterprise operation.
We are becoming increasingly dependent on robotics, especially in manufacturing. But the question remains: What role do smart, "connected" robots play? Who's already using them, and how? What's the outlook of that rollout? Is it promising, or is it something everyone should wait to implement?
IoRT in Manufacturing
In many factories and plants, robotic systems aren't just about automation — they're also essential for eliminating dangerous environments and situations. For example, tasks that involve human workers repetitively lifting heavy supplies or components and putting them onto a conveyor belt or feeding them into a machine have a prolonged impact on their bodies. Even with proper support, the stress of the job can cause short-term injuries, as well as deteriorate parts of their body in the long term. Many are familiar with what happens to your knees or back when you're lifting heavy objects day after day.
More than a million Americans work in a warehouse facility, and roughly 51,550 workers get injured or killed on the job every year. Implementing advanced robotics can prevent many of those injuries — even deaths. The risk is higher in facilities or operations that do not use such robotics.
IoT allows them to interface with other nearby equipment and machines, but also to interact with their human counterparts. Think collaborative or cooperative robots that work alongside human laborers, as opposed to replacing them altogether. Many high-profile manufacturers are already doing this, improving working conditions and boosting efficiency for their operations.
IoRT in Logistics
Outside of manufacturing, yet still related to the supply chain, is the logistics and order fulfillment section of the market. Internet robotics come into play here not just in terms of boosting efficiency and capability, but also improving the working conditions for the human workers. Much like in manufacturing, smarter robots work alongside their human counterparts. An automated storage tool might follow one worker around the warehouse floor, carrying heavy goods and shipments. Another might operate as a computerized forklift, pulling pallets or items from on high.
Amazon is the best-known proponent of this kind of technology, and they actively use devices like collaborative robots and smart shelving systems. These devices help in the order picking and retrieval process, primarily because Amazon's warehouses are so extensive. Manual, human-only fulfillment would take an incredibly long time, as workers would need to traverse the space to find goods and then move them to the appropriate areas. The company is even taking all this a step further, dabbling in drone-based delivery in certain local markets.
IoRT in Consumer Electronics
It seems a tad silly at first to consider the consumer electronics side of things. That's especially true when it comes to talking about highly capable, internet-ready robotics. What can consumer tech do that's so great? When you look at the kinds of devices that are hitting the market, it becomes immediately apparent there is plenty of innovation.
Consider smart or robotic vacuums, for example. On the surface, something so simple seems almost ridiculous. But these devices incorporate a wide variety of sensors, impact-measuring tools and advanced software to navigate the home, sans human command. They can move about a residence cleaning up various spills and debris, then roll back into a charging dock when their battery is low. It's almost exactly the kind of technology in use for Amazon's warehouse robots — though Amazon's tech is slightly more advanced.
Imagine if smart voice assistants like Alexa or Google Assistant had access to a robotic arm. They could easily do something like preparing and cooking food for a modern family. Indeed, they could take over many household chores, like laundry, mowing the lawn or even working on the family car.
What's the Takeaway?
These are just three, fairly early examples of real-world IoRT applications. As with the IoT in general, it's easy to see how promising and beneficial the technology can be. In only a few years, Amazon has amassed a robot army of 45,000 strong, and that number is still growing. They wouldn't be doing that if they didn't see efficiency and output gains.
Ultimately, the takeaway is that now is the perfect time to invest in the Internet of Robotic Things. There is still some time before it grows to dominate the marketplace and it certainly warrants more research and training in the next few years. That doesn't change the fact that it's skyrocketing in popularity. Surely, the competition will be considering adopting IoRT if they haven't already incorporated the technology.
Although the capability for virtual reality (VR) was invented in 1957, it's only in recent years that VR pops up in nearly every industry. Better screen resolutions, as well as the Internet of Things (IoT), create a world where VR is more realistic than ever before.
By 2020, experts predict virtual reality and augmented reality tech will hit $15.6 billion. VR capability and frequency is growing at a rapid pace. Nearly every type of business imaginable now implements the technology.
If your business hasn't yet invested in VR, it isn't too late. Looking at some of the industries that use VR may inspire you to figure out where best to invest in VR for your own endeavors. While some places simply make sense for VR usage, others are less obvious.
1. Treating Phobias in Psychology
Virtual reality is utilized to treat severe phobias and fears, such as when soldiers have post-traumatic stress disorder (PTSD). Also, 50 percent of adults with autism spectrum disorder (ASD) battle anxiety and phobias, which VR can improve through graded exposure therapy.
VR addresses the challenges in overcoming fear by recreating real-life experiences and forcing reliance on abstract thinking skills. The process is taken step-by-step in a safe, monitored environment. The most typical use is in a blue screen type room with a VR headset. The fear is introduced in a slow series of encounters until the person begins overcoming the fear.
2. Training Manufacturing and Retail Employees
Virtual reality is a safe way of training employees in the intricate use of machinery. Particularly in some manufacturing industries, training means the difference between safety and potential injury. However, the technology also has benefits for nearly any type of exercise that requires real-world scenarios.
Simulations run the gamut from an encounter with a difficult customer to working on a dangerous machine that might kill a person if not used correctly.
3. Practicing for Surgeries
Another area where VR is making strides is in medicine. In the past, surgeons tried to plan out intricate surgeries, but much of the process was experimental. With VR, surgeons can now map out delicate brain surgery and practice before the actual surgery or come up with new ways of completing medical procedures and trying them out in a virtual world first.
Doctors practiced separating conjoined twins at the Masonic Children's Hospital in Minneapolis. VR is also utilized for review of surgeries after the fact so surgeons can improve with each procedure. No longer are people used as guinea pigs for new methods, but doctors thoroughly test the procedure before attempting the operation.
4. Marketing With an Edge
Another area where VR and AR appear frequently is marketing. New advances in the capability of smartphones allow advertisers to implement features which come to life when the user hovers their mobile device over a particular image. Print advertising comes to life with a combination of unique codes and mobile devices.
Expect to see AR utilized on social media, websites and in more print advertising than ever before. For example, M&Ms recently integrated AR with a campaign to sell their new caramel filled candies by turning billboards into games when people pointed their smartphones at a particular billboard.
5. Creating Cars for the Automotive Industry
Vehicle designers have a pretty good idea about aerodynamics and what goes into the design of a new car. However, there is still a costly process of creating prototypes and testing everything for safety and endurance. One way to speed up this process is through the use of VR technology. In the past, designers started on paper, but today they draw with the help of computer-aided design (CAD).
When Ford's design team created the 2000X, they used virtual reality to get a jump start on the design process. They used a virtual lab space, and the designers moved around and made alterations to see how they'd work. The use of a virtual image also allowed designers to look at the vehicle through the eyes of the consumer and see what might need improving.
6. Enhancing Real Estate Listings
Imagine a world where potential home buyers walk through a house from a distant location rather than driving to a home in another city. A virtual tour of a home allows buyers to rule out listings which don't meet their needs and narrow down their search, saving both them and the listing agent time and money.
Another advantage of using VR for real estate listings is that the person can plug their own furniture into the home and see if everything fits or looks the way they'd like. No more imagining if your sofa might look okay in the space. You'll know immediately if it fits and how it looks.
7. Advancing the Troops
The military has used VR for a while to show soldiers potential real-life scenarios they might encounter while overseas. A highly trained military force is possible as well as helping specialize training for higher order forces, such as the Navy Seals. All three branches of the United States military utilize VR — Army, Navy and Air Force.
Some of the ways the military uses VR is for flight simulation, battlefield medic training, battlefield simulation, vehicle over rough terrain simulations and virtual boot camps. The Army has a fully immersive VR system at Fort Bragg. Such a system allows an entire squadron of soldiers to practice together in simulations of possible scenarios they'll encounter while out in the field.
Adding VR to Your Industry
No matter what industry you serve, VR and AR enhance some of what you do. Whether you invest in a VR system for training or simulate situations, VR creates a highly trained and adaptable workforce.
As headsets go down in price and become easier to use, expect more small businesses to jump onto the VR train. They'll be utilizing the latest technology for exploration and transformation. Think about how VR might help grow your business today. Then consider what type of return on investment you might see.
Ecommerce keeps flourishing. Research predicts that it will reach $4.88 trillion by 2021.
This sounds impressive, but what does this mean for you as an online retailer?
Well, the growth of ecommerce means greater competition. So, to stay relevant in the fierce SERPs, you need to invest in a solid SEO strategy and keep revising it to see what works or doesn't work. To increase your rankings and gain users' trust, you cannot afford to make any mistakes.
Here are a few common SEO oversights you should avoid.
Building a Website with Difficult Navigation
As an ecommerce website, you have thousands of pages to manage.
For instance, google site:amazon.com and you will see that there are 167,000,000 results. Even though Amazon is not an example of the most beautiful website in the world, you must admit that it's easy to navigate.
Once you visit their site, the first thing you will notice is the intuitive search bar that even lets you browse products by different departments. A search bar is an inevitable element on any user-friendly ecommerce website, as it gives customers an opportunity to find the desired product faster and finalize the purchase.
Each product category has lots of filters, helping you refine your search by featured brands, packaging options, average product review, price, seller, availability, and so forth.
Their menu bar is also divided into sections that are further branching into more specific categories. The majority of your customers (especially those that haven't made the buying decision) will use your menu to familiarize themselves with different products and compare them. Precisely because of that, you first need to write informative and descriptive menu labels that will help visitors find a product faster.
You should also simplify your menu and reduce the number of menu items to improve user experiences. Too many options can be overwhelming, distracting a customer from what they're looking for. Simpler menus are also important for your SEO efforts.
Namely, those pages you link to are passing some SEO value. Therefore, if you're linking to less relevant pages instead of focusing on the most significant ones, you won't be able to maximize your traffic. Logically, your goal is to increase the exposure of those pages relevant to your customers.
Not Targeting the Right Keywords
Many online retailers forget what their priorities are when conducting keyword research. Namely, they spend too much time looking for popular search phrases relevant to their products that they forget to focus on search intent. Namely, your goal is to understand your searchers' needs and know what kind of result they expect to see when they google a certain keyword.
This is particularly important now that voice search is exploding. Statistics say that 41% of adults perform at least one voice search each day, while this number is expected to jump to 50% by 2020. This is one of the numerous trends impacting the way we optimize our ecommerce sites.
First, voice search triggers the growth of local SEO. For example, 22% of customers perform voice search to find locally-relevant businesses. So, let's say you're targeting the Gold Coast market. In this case, including local keywords containing "Gold Coast," creating local content around these keywords, and building links on local sites will increase your rankings and help you generate more qualified leads.
With the rise of voice search, you don't have to spam your content with exact-match keywords anymore. Voice searchers use natural language and conversational phrases when interacting with search engines. For example, instead of typing "gold coast shoes online" into the search box, they will ask something like "What is the best online shoe store in Gold Coast?" You get how this works.
This is why you should start combining traditional keyword research tools with some additional resources like Q&A sites, social networks, or forums to understand your customers' needs and expectations. Consulting SEO agency from Gold Coast may also be a wise move. As they understand your local market, they will help you align your keyword optimization and off-page SEO tactics with search intent.
Not Creating Authentic Content for Product Pages
One of the most common mistakes online retailers make is simply copying product descriptions from the manufacturer's site to their product pages. This is bad for your online presence for a few reasons.
First, by simply copying content instead of creating your own, you're missing out on an opportunity to stand out and emphasize the benefits of buying from you. Original product descriptions are highly engaging and persuasive, building trust with your customers and having them complete the purchase faster.
Second, search engines won't be able to differentiate your content from the one on similar sites, which may impact your rankings and overall page visibility. Google won't have a reason to index your content if it already exists on similar sites.  
Finally, you may even get penalized. If your product descriptions are the same or similar to the content that already appears on another website, Google will observe it as duplicate content. Assuming that you're trying to play the algorithm, it will penalize you.
Not Using Schema Markup on your Product Pages
Google is getting smarter each day, but it's still unable to understand non-textual pieces of content. This is where schema markup steps in. We can define it as a language Google crawlers understand and use to get the information about your content. With its help, you will be able to explain the purpose of your content, including your email, phone numbers, price data, product types, ratings, descriptions, reviews, and so forth.
In other words, schema markup is a great way to get your content indexed and ranked higher in the SERPs. Above all, it gives you the opportunity to appear in featured snippets and put your products in front of the right customers. As such, it can have a massive influence on your organic rankings, clicks, and even conversions.
Not Increasing User Experience
You cannot expect to have a poorly-performing website and yet boost conversions. Only by making your visitors happy and building trust with them will you be able to turn them into paying customers. And, here are a few steps to take:
Make your website responsive. We're living in the mobile-first era, when providing outstanding, cross-channel user experiences should be your priority. Simplify your checkout forms and ensure all links work from mobile devices. Also, pay attention to how your content looks and feels on mobile devices.

Invest in an SSL certificate. Google has

started marking sites with HTTP as "not secure."

No matter how sophisticated your encryption tactics are, if you don't have an SSL certificate to back you up, your customers will still see this warning. Unsurprisingly, this may make your ecommerce site less professional, impacting the time people spend on your website, as well as their engagement and conversions.

Add security badges. Apart from HTTPS and mobile-friendly forms, security badges are an important element of the checkout process. They prove that your customers' data is safe with you, inspiring them to choose you over competitors.

Boost your website speed. If your site

doesn't load in less than 3 seconds

, most of your customers will kick it without taking the desired action. So, to speed things up, compress your images, invest in the right CDN, minimize overly complex animations, minify the website code, and find a reliable host to ensure your site loads fast.
Not Inspiring User-Generated Content
Awesome website performance, gorgeous product photos, and high-quality descriptions are important, but they're not enough to convert a visitor into a customer.
Did you know that most of your customers don't trust branded content? Instead, 84% of them rely on online reviews as much as personal recommendations.
This is exactly why you should allow customer reviews and ratings on your site. You shouldn't be worried about negative user reviews hurting your brad reputation. Namely, some recent statistics say that product pages with diverse ratings drive more sales than those with stellar ratings only. This is also an amazing opportunity for you to provide exceptional customer support, help them fix specific problems, and turn them into satisfied users.
Asking loyal customers to write testimonials and publishing them strategically on your homepage or product pages is also an amazing way to demonstrate your trustworthiness. To make these testimonials even more relatable, include a customer's photo, as well as their full name and even a job title.
Sure, just like with the content you create for your product pages or blog, you also ensure that these reviews are accurate and helpful. For example, you could let users rate peer comments according to their relevance. Amazon has introduced the amazing option that allows users to sort reviews by "the most helpful" ratings.
Over to You
If you're making some of the abovementioned mistakes, don't be desperate. I'm sure I've never landed on an ecommerce site that has no SEO issues. Your goal is to identify the main problems in your SEO strategy and stop wasting money on them. This is how you will improve your online presence gradually and I hope these tips will help you.
Guide to Graphic Designer Salary 2019
Graphic designing is one of the rapidly growing professions that has penetrated its roots not only in the information technology and in sciences, but ensured its application in a massive list of industries.  
However, the designers have lucrative jobs and highest salaries, but those are not meant for all. Various factors define the salary range of an individual or a group of people with a specific skill set. A common perception of a graphic designer is that they are confined to the animations and games industry, but, in fact, they have an expanded utilization of their skills.
In this post, I am sharing some of the prerequisites of becoming an in-demand graphic designing, the career prospects, and the salary you may expect to withdraw. Keeping reading for a quick review of the different aspects you may come across soon in your career.
Prerequisites for Becoming a Graphic Designer
Getting a certificate or higher national diploma may not be as necessary for a graphic designer as it is for a doctor, accountant, fitness trainer, or business consultant. It is the field that tests your aesthetics, subject matter understanding, and skills. However, you may learn the basics of graduation or online courses.
Artistic Sense
Graphic designing demands a sense of love, affection, and deep understanding of art. Designs, done for a website, mobile application, or social media marketing; appears on the front.
It represents the business or its idea to the people at large, so it has to include the aesthetics of appealing, intriguing, and captivating users. An artist may never find it difficult in crafting and sketching ideas on a paper or screen.
Analytical and Sharp Mind
A designer may require analyzing his or her production with the perception of the end user or a client. If an image, post, banner, or logo is not worthy of pursuing further if it does not seem to be the right fit at first glance. Their sharp mindedness can also help them easily understand the scope and requirements of the design they intend to create for a certain cause or purpose.
Flawless Communication
In addition to verbal and written communication, the designers are also evaluated on how they can convey a message through creative images, shapes, icons, and other designs. Graphic designing is more concerned with the visual context so that a user or potential buyer gets the message before reading the actual text.
Usage of expert design tools
This is something obvious that a designer will have to get expertise in the software, applications, and online tools that may aid him in producing exemplary designs. They must acquire hands-on experience using applications such as Photoshop, ProofHub, Canva, DesignBold, Illustrator, Marvel, Sketch 3, and Pixelmator.
Time and Project Management
Working on multiple projects is a norm for any graphic designer that may demand timekeeping and tracking the progress of each project. Like any other project in the IT industry, designs do have deadlines and has to be prepared in urgency as well. So professionals are required to be the project managers.
What are the Available Career Options for Graphic Designers?
There are endless opportunities for any graphic designer to explore. It all depends on their interest, knowledge, and skills. Following are some of the career prospects in considerations.
Web Designer
A web designer job is among the highest paid gigs because they have a significant role in planning and developing an entire website. The job may demand a designer to create graphics, pages, layout, and suggest and implement design changes for improving the user experience.
Specifically, there is a surge in eCommerce web design as more and more online stores are entering the web to have a fair share of profit and make their business a success. For the web stores, the web design and development proves to be foundation stones as it has to potential to erect their venture from scratch and skyrocket it in prominent search engines.   
Creative Director
A creative director is not an entry-level job as it is a position to manage an entire team of creative minds such as photographers, artists, graphic designs, copywriters, and video editors. Creative directors usually oversee activities of the artwork produced for the billboard, magazines, television, and the web.
Photo Editor
The job title of photo editor may seem to be quite a basic one, but has a significant demand these days with the increasing number of online stores and the need to refine product images. The product photographers may use a high-resolution camera to extract real-like images of the products, but a photo editor makes it worth publishing and presentable with his or her sharp editing skills.
Architecture & Engineering Drafter
Quite an interesting and fascinating job option for a designer lies in the architecture and construction industry. Planning a completely new home, office, building, or a multi-story commercial hub all may demand drafting for the start with a versatile approach.
Other countless job opportunities may include:
Art Director

Video & Film Editor

Flash Designer

UX designer

Product Designer

Gaming and Animation/Animator
How much a graphic designer should expect to earn?
The way a salary package of a professional depends on various factors, the remuneration of a graphic designer also relies on multiple factors such as experience, city or state, and industry-specific expertise.
Experience and Portfolio
The experience and portfolio of a graphic designer play a major role in defining his or her salary range. The beginners or starters are surely paid the least, whereas it increases as soon as they get exposure and work for renowned brands and companies. According to average salary limits,
PayScale repots an average salary of a designer to be $43,251 per annum in the USA, in general, whereas the salary range differs in cities and states with prosperous economies. The salary range starts with as low as $31,069 and escalates to $61,473, whereas bonuses and commissions are awarded accordingly.
The PayScale further describes the starting salary of an entry level designer to be around $30,218, which increases to $34,015 and $35,549 for a mid-level and senior resource respectively.
City and State of work
The city or state where you live matters the most when it comes to salary limits. It is the economic differences that affect the salary of professionals like graphic designers and others. These are calculated in line with inflation and gross domestic product.
Designers may not base the selection of a city or state based on slight salary differences, because a city providing lucrative jobs does have an expensive lifestyle.
For example, if you search for an average salary of a graphic designer on Glassdoor, you will get a figure around $67,198 per year in San Francisco that is about 33% above the average national salary. On the other hand, the website reports as low as $46,209 a year salary for the same job in Houston, which is even below the national average.
I have searched for different cities and came up with a conclusion that their lies slightest differences between cities, whereas a huge salary gap if compared to towns or small cities.
Conclusion
To most of the creatives and artists, a slight difference in different positions and roles may not matter, as they are inclined to produce the best they can. The thing they really care about is meeting the expenses and saving enough in a retirement plan.
It is obvious that the salary in every profession increases with the passage of time, experience, and expertise. However, moving to a big metropolitan in pursuit of higher salaries may not always be a viable solution.
Conversely, the graphic designers shall work on their skills and refine it enough to master a specific trade that no one else in the niche possesses, and, that's where you get a competitive edge in asking for a higher salary or a significant raise.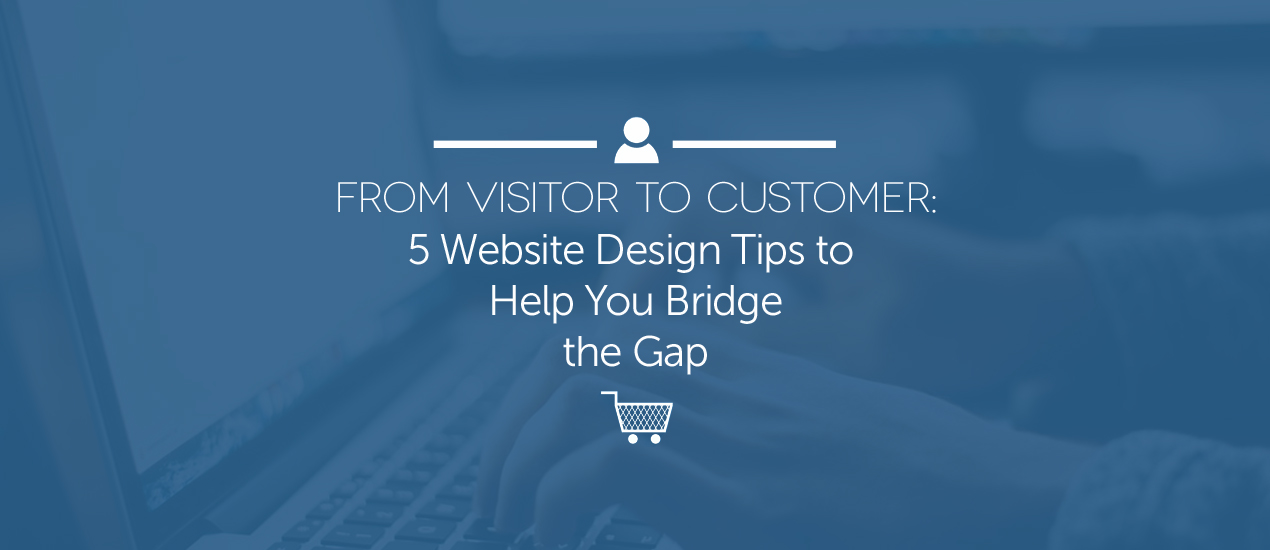 As increasingly available information makes it easier for businesses, graphic designers, and web developers to create more efficient and striking websites, a large number of professionals are providing ever-more innovative platforms for their clients and customers to use online.
Mastering the essentials of web design can take time, of course, but the benefits of top-tier web design to Google search result placement and customer conversion rates can be truly outstanding: A good website in 2019 doesn't just look great, its custom design will also turn site visitors into long-term customers.
Here are just 5 website design tips that can help your business achieve stunning results, and why they might just make 2019 a banner year for your company.
1. Hick's Law
For many web designers, the question of how much content to include on a website is a considerable one: Keep site design too simple, the thinking goes, and a customer may not understand what the website is intended to do or where essential information is located in a site's architecture. Make a site too complicated, and users may become bogged down by the sheer number and variety of choices that they will encounter.
Web designers often deal with this question by employing Hick's law, which says that the more decisions a person must grapple with, the longer they will take to make a decision.
Named for the English psychologist W.E. Hick and his studies on the way in which people make choices over a given period of time, the law is now used to determine everything from website design principles to Fortune 500 marketing strategies. By using Hick's law, you will be making it easy for customers to choose and purchase the products or services that your company provides.
To implement the principles of Hick's law, try streamlining your site to include only the most relevant information that customers will need to choose a product or service. For a site like Google, whose customers simply want to search for websites, that can mean a minimalistic approach that includes a simple search bar, an easy-to-load graphic, and a plain white background.
For Amazon or eBay, employing Hick's law means breaking down products into specific categories so that site visitors do not become overwhelmed by the sheer amount of information available to them.
2. Responsive Web Design
As an increasing number of mobile app-based businesses such as Instagram take the online marketplace by storm, more and more business leaders are wondering if they should emphasize the development of a mobile-based app platform over a traditional website.
Of course, there are certainly benefits to both paths, but there are some seriously compelling reasons to move a business forward with responsive web design as a priority.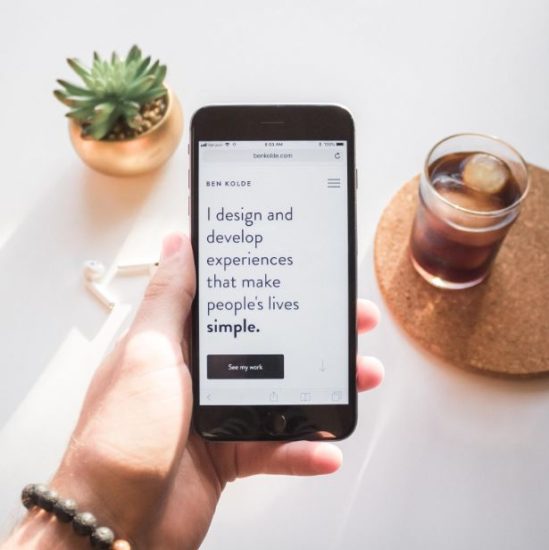 One such reason is that many customers prefer websites over having mobile apps for every single store. More often than not, the question of whether to shift a company's focus towards mobile app development or put primary web development effort into creating a dynamic website is largely a question of what goals the company aims to achieve in the long-term.
A business that shares user-generated content or links customers to service providers (Uber being a prime example) may find that a mobile app is an optimum platform for achieving their aims. A site that provides extensive information about products or services such as Amazon might delegate more time to maintain a responsive website that automatically scales elements depending on what platform the user accesses it from. It will display more information on PC, and less on the phone to ensure intuitive navigation and ease of access.
3. Content Placement
It is no secret that great site design draws more views from potential and actual customers and that these views can benefit a company's Google search rankings. So how exactly does one create content that attracts customers while keeping such information visually appealing?
To answer this question, we can actually draw on aesthetic principles that have been around since well before the great Renaissance artists codified concepts of design beauty that we still use today. These principles can be broken down into three main categories: F-shaped pattern design; Z-shaped pattern design; and the Rule of Thirds.
The F- and Z-patterns central to graphic design are fairly simple concepts and relate to how information in visual design can be connected by the "direction" of elements within a visual composition. In fact, you've probably seen these design elements every time you've accessed a major website or mobile app: Most news websites use the "F-shape" design element by framing information through a headline, sub-headline, and sidebar to the viewer's left, letting the eye rest on the strong "F" shape created by the lines of text.
The Z-pattern involves a similar design concept to the F-pattern: By drawing a "line" at an angle across the "frame" of a website from the right side of a top border to the left side of a lower border, a viewer's eyes will naturally be drawn to new information in the lower right-hand field of their vision. This is why so many sites place important links such as purchase buttons on the lower right-hand side of a website screen.
One of the most important elements of visual design in history, the Rule of Thirds states that the human eye is attracted to visual compositions that are divisible by thirds. Most of us actually encounter this rule at any time we see a great painting or watch a movie.
At its heart, the Rule of Thirds is what enables our vision to feel "at rest" when viewing a piece of visual art. Something about the use of design divisible into three parts connotes a feeling of balance in the viewer, and such divisibility is a powerful tool for web developers and graphic designers to use.
4. Security Measures
One of the most important ways for web designers and company to build trust with potential customers is to use cutting-edge security measures to protect customer and client information. In 2019, companies need to be their customers' first wall of defense from identity thieves if they want to take their business to the next level.
Indeed, whether customers are simply providing their email addresses for company newsletters or are using credit or debit cards to purchase a product or service, make sure that your site design includes a good security apparatus to protect customers from identity thieves. The right security measures can truly strengthen long-term customer relationships in a way that few other elements of site design can!
5. The Right Colors
If you've ever spent time on Instagram, you know that a major component of the effective graphic design is the use of the right colors to convey a company's core message and philosophy. A business like Playdoh (@playdoh) creates a graphic design twist on an old children's favorite with their Instagram account by employing strong primary colors evocative of childhood wonder and playfulness.
To convey a sense of strength and teamwork, on the other hand, the Nike Instagram account (@nike) employs simple reds and blues to suggest self-confidence and achievement. When choosing colors to accent your web design, try picking shades that match your company's or client's core values. The right color design will really impress customers and take your site to the next level!
For these reasons, striking the right balance with web design can increase customer conversion rates in ways that few other initiatives can. Whether it's via the implementation of Hick's law or by striving to protect customer information from identity thieves, good website design is sure to bring more site visitors into the fold of long-term customers and clients. And that is truly web design at its best!