Every Go Media website is fully responsive and easy to edit. Let our friendly staff help you get started today!
Our midwestern work ethic and strong moral business code is a good starting point,
but here are a few technical reasons too.
Fully Responsive Web Design
Our mobile-first code architecture ensures your site looks great and functions seamlessly on any device. 
WordPress CMS
The #1 content management system on the internet guarantees reliability.
Stunning Design
Go Media's talented team leverages their passion for art and creativity with every project.
SEO Friendly
SEO-friendly WordPress with Yoast, the #1 SEO plugin, are sure to drive traffic to your website. 
Easy Editing
Go Media's Page Builder tool makes editing easier than you can imagine.
Cool Employees
Business is easier when you work with people you like. Let's have some fun.
powerful tools. Simple interface.
Don't get stuck paying a design firm for every little edit to your website. At Go Media, we have a different philosophy. We empower our clients with all the tools they need to edit, and even grow their websites. No knowledge of HTML is needed. Just click and edit. You'll be shocked at how easy it is.
Website Design
Go Media builds fully responsive and easy-to-edit websites that yield results.  
Search Engine Optimization
Even the very best website is worthless if nobody sees it. We optimize your website for high performance across search engines.
Web Hosting
Go Media has dedicated managed servers with AWS. Our servers are fast and feature a CDN, rocket cache and a 99.9% uptime.
User Experience Design
We love the challenge of taking complicated usability scenarios and turning them into intuitive experiences.
Website Marketing (PPC)
Grow your business with Google Ads. Increase web traffic, reach your customers, and only pay for clicks or conversions.
Website Maintenance
Keeping your website software updated is critical to long-term performance and security. We take care of this so you don't have to think about it.
Logo Design
Also referred to as branding, the talented designers at Go Media love to work through a complete and cohesive visual experience.
Graphic Design
Presentations, banners, brochures, business cards, catalogs, flyers, sell sheets, ads, signs - we can take care of all your design needs. 
The Other Things
We do more. If you don't see it here, just ask! And if we can't do it, we likely have partners who can.
216.939.0000
Give us a call now! We love to listen.
Reliable website design for over two decades
In 1997, having just graduated with a degree in Industrial Design, founder William Beachy decided to forego a 'real job' and follow his dream to start his own design firm that combines artistry and function. He had no money, but his father was kind enough to let him move back home and live there rent free while he got the business going. A few years later, William met his business partner, developer extraordinaire Wilson Revehl. Together, they have worked side by side for over two decades, still passionate about their work and growing business.
Frequently Asked Questions
(So don't worry if they're dumb questions)
Our Clients Like Us
And we've had the privilege to work with some pretty awesome clients. We work hard every day to show them how much we appreciate their business.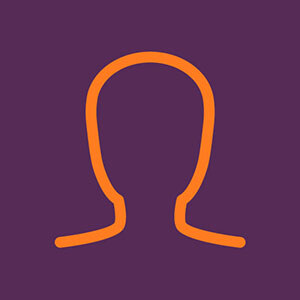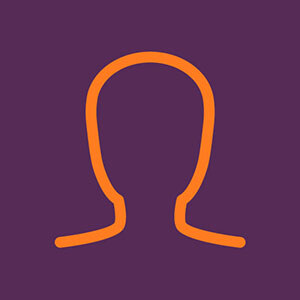 At Go Media, every great relationship starts with a conversation and some free advice. We'll be happy to provide insight on whatever your design or development situation may entail.
Let's talk.
Hello! I'm Lauren, your Account Services Manager. I'm excited to hear about your next project.
Not a fan of forms? Call me:
216-939-0000 x232
or email me:
[email protected]