Articles by Month:
October 2018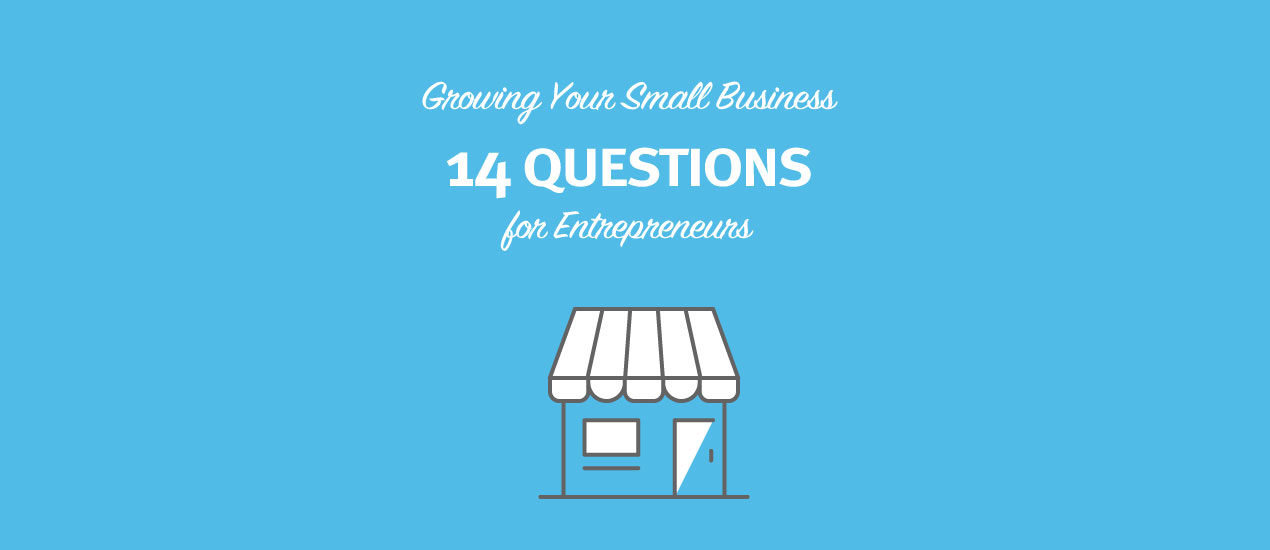 Starting your own firm or freelance business? Have your own small business, but looking for a boost? We here at Go Media, your favorite Cleveland design firm, are here to help by providing you with 14 fundamental questions that will have a big impact on how you grow your own company or freelance business.
Whether your focus is creative in nature like ours or whether you are a small business of any kind, we believe that answering these questions will give you some much needed inspiration. While some of these questions may seem obvious, we implore you to take time to answer them fully and honestly.
These questions were taken from our Drawn to Business Design Firm Business Plan Workbook. For the full list of 75 questions, head to our Arsenal and purchase the full workbook. Although design-focused, the workbook will assist any small business owner looking for encouragement to start making positive changes in their company.
Let's dive in.
Visualize your ideal firm. What does it look like and how does it operate?
How will you know when you need to hire a new staff member?
What do you look for in a new employee? What traits will they have? How will you know a great employee when you see them? How will you assess their character? What does the hiring process look like? Will it look different for each role you're hiring for?
When you are hiring, where are you looking for candidates? Will you have any assistance finding candidates? What is the process candidates will go through before they walk through your doors for an interview?
What is your plan to utilize interns? How many interns are you looking for at any given time? Who will be in charge of your interns/internship program? What value do you hope your interns add to your business? What value will you bring to their experience?
What kind of systems, policies and traditions would you like to see in your company? For example, what kind of monthly metrics will you run? What will your billing structure look like? Will you throw a killer Christmas party every year?
What kind of perks do you offer in addition to salary for your staff? What kinds of benefits will you offer (bonuses, profit sharing, medical, life insurance, paid vacations, company holidays, personal days, free PB& J?)
For creative firms: What is your policy on employee freelancing? Do you allow it?
How do you plan on keeping your best employees? List all the ways you can show your employees they are appreciated – both monetarily and otherwise.
When the time comes when you have to fire or let go of an employee how will you handle it? What does a worst case scenario look like? How would you handle it? Best case? What practices would you put into place to guard yourself again many negative experiences?
What do your employees love about working for your company or what will they love about working for you? What are your strengths as a manager?
What do your employees dislike about working for your company? What are your downfalls as a manager? How can you improve these things?
What are some companies you admire for their culture? How can you borrow their ideas?
What has been the hardest part about growing your company? What are your current pain points? How can you improve?
Go Media is a Cleveland Creative Agency that specializes in web design, graphic design, print, logo design, and web marketing. We'd love to provide you with any and all of these services to help you grow your small business. Contact us for a complimentary review of your brand and to discuss how we can discuss your website, branding, logo, packaging design or other graphic design needs.
Seasonal Sales Techniques for Small Business Owners
By the time the holiday season arrives, most business owners aren't prepared. There are so many aspects to running a business and staying afloat that it's difficult to find time to prepare for any one season.
The average person spends around $900 on Christmas gifts each year. Holiday sales are predicted to increase to as much as $729.89 billion in the United States. If you don't find the time to focus on seasonal sales, you can be sure your competitors will, and they'll snatch some of that potential holiday profit away from you.
No matter what type of business you own, there are some seasonal sales techniques you can use that will draw in the holiday shopping crowd. Here are six key ways to incorporate seasonal sales into your business just in time for the holidays.
1. Tap Into the Spirit of the Season
The last two months of the fiscal year are known as the "giving season" because people give about 24 percent of their annual giving in November and December. Part of the reason is a look forward to tax season and the ability to deduct donations to 401c and 501c classified organizations. However, another reason people give so much more during the last couple months of the year is that they're in the holiday giving spirit.
You can tap into the spirit of the season by calling on the emotions of your customers and figuring out how to give back as a business.
WestJet taps into the holiday giving season by offering a screen that features a Santa. As people step in front of the screen, they receive various prizes, some big and some small. The video on YouTube shows the reaction of the recipients and taps into that warm feeling that people associate with the holidays.
2. Remember Your Current Customers
It's easy to get caught up in the drive to gain more customers, but your current customers are of a higher value than a new lead. The chance that a current customer will buy from you is 60 to 70 percent, while the change that a new lead will buy is only five to 20 percent. Current customers are also more likely to try new offerings and spend more on each purchase.
As you can see, your current customers are quite valuable and should be a big part of any holiday sales planning. Spend time looking at what your current customers typically order, and figure out what new products might most interest them during the holidays. Items that complement what they already own but give that item a seasonal twist are popular. However, you should also offer exciting new products to current customers and give them special offers no one else receives.
3. Choose Your Season
Even though we talk about the winter holidays a lot in this article because of the sheer amount of business done during that time of year, Christmas isn't the only time when you can incorporate seasonal sales. If you run a pumpkin patch, fall is your hot season, and you should put most of your focus there. If you run a romantic Italian restaurant, your season might be Valentine's Day.
Choose the season that works best for your business, and focus on that for now. You can always add other seasonal sales throughout the year.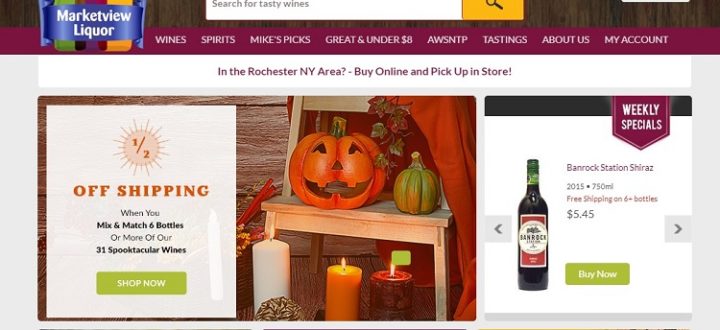 Marketview Liquor does a nice job of featuring special items for each holiday season. Take a look at their fall selection, featuring images of pumpkins and deep fall colors. They also offer a 1/2 off shipping discount if you order a certain amount of product. Finally, they offer a weekly special, sometimes tied to the season. If you're looking for a gift for any occasion, you'll find that they offer a special "gift set" section on their website.
4. Plan Your Social Media Marketing
To tap into the extra business sure to come your way during the holidays, plan out your social media marketing campaigns in advance. A multi-channel approach often works best to drive traffic to your special sales, so think through where your target audience spends their time and how you can best grab their attention on those social media platforms.
A holiday social media calendar is a great idea. You can also schedule out posts and offers in advance using a program such as Missingltr (free) or Buffer.
5. Turn a Negative Into a Positive
At some point in your business career, you'll make a mistake or receive criticism. One of the best things to do is to tie it into your overall seasonal efforts and embrace the error. You can, of course, fix the error, but also own up to it. If the problem was something serious, then a sincere apology might work best. But if the criticism is something lighter, you can turn it into a joke.
Reese's received quite a bit of criticism about their tree-shaped Christmas candy. People began posting on social media that the trees look more like human excrement than Christmas trees. Reese's embraced the criticism and started an #AllTreesAreBeautiful campaign. The screenshot above is an example of a candy tree seeing itself as the perfectly shaped Christmas tree. They released a series of #AllTreesAreBeautiful ads on Twitter.
6. Handling More Orders
Figure out now how to manage the extra workflow more orders bring to your business. It won't do you any good to have an absolutely brilliant marketing campaign that brings in thousands more in sales if you can't fulfill those orders and wind up with angry customers. When people order during the holidays, they expect those items to arrive quickly. Some might be presents they've purchased and need for a holiday gathering.
Hire on more staff, make sure you have enough inventory and streamline your shipping processes well before the holidays hit.
The Best Season Ever
Planning ahead allows you to take advantage of seasonal specials. Push your new products, clear out old inventory by offering deep discounts and show new customers that you have the best customer service on the planet. With a little prep work, the holidays can be a time when your business grows instead of fails.
You probably had to create a presentation of some kind at least a couple of times in your life. Remember how everyone tried to be witty, innovative and smart in school with cool templates, fonts and animations in their presentations? Well, that's always the aim if you want your audience to listen. Grabbing someone's attention isn't easy and you can have the best materials ever, you can cite many great sources but if it isn't entertaining or easy on the eye to some extent, the chances are that your audience will fall asleep in ten to fifteen minutes. Fortunately, Apple stepped in to save the day with their Keynote. Let's see why many people choose Keynote over every other program when they need to make a presentation.
Keynote presentations look great
It's that simple. Presentations made with Keynote look really good. It's easy to achieve a very professional and unique looking presentation that is bound to keep your audience engaged and impressed. And that's what really matters. Apple has always been on top of their game when it comes to the design and looks. Both when it comes to their products and software. Keynote is no exception. You can always find lots of amazing Keynote templates and many have built-in layouts into themes. Knocking out two birds with one stone? That has to be good. Oh, and animations are a breeze with Keynote. There is no other software that does animations better than this one.
Oh the templates
Visual appeal is oftentimes what matters the most. Well, compared to other programs, Keynote takes pride in its elegant and sleek templates. On top of that, you can find tons of cool templates online. Are you a businessman? You need to impress your office and convince your boss to make your idea reality? There are some great business templates that you can always alter according to your preferences. Do you want to start your own company? No problem, use a pitch deck template. It's all about simplicity and clarity. Keynote does that really good, too. Long story short, there are numerous categories of templates, ranging from business, marketing and sales all the way to the old-school look with vintage templates. You name it, the Internet has it!
Export is easy
Let's put all the style aside and take some time to talk about the interface. To be more precise, let's talk about the program's easy export of presentations. Do you want your presentation to be a simple slide show? No problem. Do you want it to be a video clip? Easy, peasy! The program can export presentations as QuickTime files for simple YouTube conversion. Also, the program offers easy sound, image and video integration. Now you can enjoy your own presentation online and the others can do that too. The choice is yours and you are in control.
Integration
Even though this program does not integrate well with other programs of the kind, it does offer seamless integration with iPads, iPods and iPhones. For example, you've been working a lot and you've just made a presentation that you need to use tomorrow at a conference or meeting. You want to impress everyone and you know that's not easy. You get up, put on some smart clothes and go off. And somewhere into your commute you realize that you've forgotten your Mac. Fortunately, you've been smart enough to export the presentation and transfer it to your other Apple devices. Now you don't have to worry about a thing since your phone can also be the source. On top of that, editing is really easy too. If you need to make a quick change, you won't have a problem.
Keynote Live feature
Apple has introduced this feature in their recent update and it's a true delight. Keynote Live allows you to invite other people who are not in the same place as you are to watch your presentation in real time. You don't even need a projector or something like that. You just need a Mac, iPad, iPhone or the web. With this feature you can play your presentations over the internet and other people will be able to see it in real-time on any device wherever they get online. Some of your colleagues can't make it to the meeting? No problem, they can still use this feature and watch your presentations from any location. If your company has remote workers, it's easy for them both to watch presentations and to present them themselves.
Conclusion
Keynote took advantage of the new programming techniques and UI styles to reshape presentations. Apple examined the old approaches and came up with something new and unique. Also, people who are using Macs (and Apple's devices in general) enjoy new hardware capabilities to the fullest extent. It's a win-win situation both for you and your boss, teacher, employees, etc. This program is always at least one step ahead over its rivals.
Every 21st-century business hell-bent on making a name for itself in the competitive marketplace needs a strong marketing plan. There is no way around it, if you're not online and utilizing the power of digital marketing to reach audiences across the globe, then you're not doing a very good job as a business leader to begin with. Quite simply, if you don't have a marketing plan, you might as well close shop.
Contrary to popular belief, though, a marketing plan is not just a pamphlet and a few Facebook posts telling people to visit your website – actually, it shouldn't be that either. A comprehensive marketing strategy will require thorough planning and preparation and the use of creative thinking, meticulous research, and exact execution in terms of SEO and social media. Here's what you need to know.
It all begins with a compelling brand
Branding is the first step towards a successful future in the business world on all fronts. That includes your marketing efforts. If marketing is the means to an end, i.e. disseminating your stories and reaching the hearts and minds of your demographic, then your brand is the story and visuals that will separate you from the rest of the competition. This is why building a brand should be your first priority.
You can start by crafting a set of values that will serve as the foundation on which you can create compelling visuals, messages, and eventually, stories that will carry your brand across the digital realm. But wait, before you start throwing clichés like "quality" or "innovation" around like biscuits at a dog party, just understand that the customer doesn't care.
Really, you're a modern brand, and quality and innovation are kind of expected of you. No, a truly inspiring brand identity boasts a set of values that people can relate to, and eventually become a part of on a deeper, meaningful level. So, focus on the emotional response you can get from your demographic rather than run-of-the-mill catchphrases that will quickly dissipate into the unknown.
Research the market like a pro
Market research is another crucial element of a winning marketing plan. After all, if you don't research the demographic and your competition, you're really just shooting in the dark and the only thing that's bound to take a hit is your own reputation. Instead of throwing a wide net and hoping for the best, focus on the following steps:
Market segmentation. The needs of your existing customers and your potential customers are not the same, and that means that they should fall into particular segments. You can segment your demographics in order to discover and address their needs better than the competition.

Targeting and positioning. Identifying the needs of your demographics will allow you to tailor your product offering accordingly, and thus appeal to your most lucrative prospects. Be sure to match your strengths to the needs of your customers for a direct hit.

Researching the competition

. It's pretty self-explanatory – find the top brands in your niche, assess their strengths and weaknesses, and try to improve on their offering.

Define your ideal promotional tactics. There are numerous ways you can advertise in the online and offline realms, and you will need to invest in the right channels so be sure to find out where your ideal customers reside – it's probably social media, though.
Budget your marketing strategy wisely
One of the most important elements of a winning marketing plan is finance management. Quite simply, marketing is expensive, and oftentimes entrepreneurs will take money out of their personal budgets and risk their own livelihood just to set a marketing plan into motion and get the word out – but that's a risky move that might cost you way more than the initial investment.
Instead, you should keep your personal finances in check and even search for online loans that will help you preserve your livelihood through this period by allowing you to direct cash flow towards effectuating your marketing strategy. When you do secure the finances for your marketing plan, make sure that you invest in the right channels and methods of communication instead of wasting money on dead-ends.
Focus on crafting SEO-friendly content
SEO is the name of the digital marketing game, and if your entire online presence is not properly optimized, then you're missing out. In fact, you might not even be on the online map. Rising from the abyss that is the second page of Google is not an easy task, but there is nothing that a little top-quality content can't fix. Focus on:
Crafting compelling content with the reader's needs in mind.

Crafting

SEO-friendly content

that will appeal to search engine algorithms.

Crafting in-depth, data-driven content that will give real value to the reader.

Being a storyteller and shifting focus from your products to resolving real problems your audience might be experiencing.
A parting word or two
Marketing is the driving force behind the success of every modern business, and it should be the essential part of your growth strategy. With these crucial steps in mind, you should have no problem rising to the top of the proverbial ladder, and ensuring long-term success for your brand in the competitive marketplace.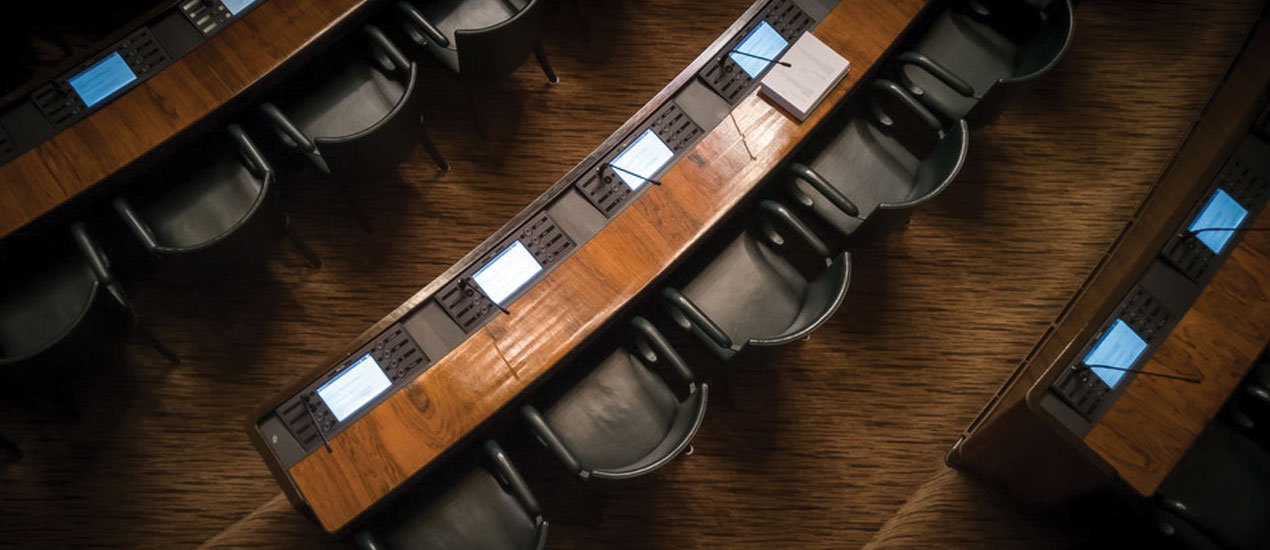 The Mobile World Congress is an event that takes place every year where we have giants of the mobile industry world exhibit their products and innovations. Considering the nature of the industry, these giants may differ. One year you are the main star, the next year, well, someone else may take your place. The environment is dynamic and the industry is changing quite fast. However, one thing is for sure, it may be changing but one cannot see the point where it will stop growing. There are always some new mobile developments in connected cities, cars, health, entertainment, etc. and it seems like this congress has no difficulty attracting huge crowds. Let's see why you should be in that crowd too.
Everyone will be there
Yes, everyone significant will be there. For example, the Mobile World Congress in Barcelona attracted more than 100,000 attendees from over 200 countries. Therefore, you can bet your life that everyone significant from the Mobile Industry will be there. Imagine Huawei not sending their representatives while Apple regularly exhibits its products at these congresses. That wouldn't be so smart, right? Of course it wouldn't.
You get to hear some familiar faces
Considering that this congress is huge, attendees get to hear all of the familiar mobile industry faces. Jimmy Wales was a regular and there is no one in this whole wide world who doesn't know about Wikipedia. Of course, the Mobile World Congress wouldn't be complete without the Zuck. Mark Zuckerberg, the ever popular owner of Facebook is often a keynote speaker. And the list goes on and on. Each year there are some familiar faces and who knows, the next congress may have some new players that will change the industry as we know it.   
Everyone is welcome
At the Congress one gets to meet with clients and suppliers in person. And there is a platter of them because everyone with an idea and a product is welcome. That is a really good chance to make new connections and talk about business ideas. Bear in mind that there are over 1,800 organizations that showcase their products and services across numerous halls and spaces. Now that's what you call fertile land for new contacts and possibly new opportunities.
You get to be the first to see new gadgetry
Apple, Huawei, Samsung, LG, they all want to steal the show by displaying their newest and coolest mobile phones and various prototypes. Isn't it a good idea for you to be there to see those gadgets first? Common sense states that the answer to this question has to be positive. Here you get to see what the future looks like. Who knows, you'll maybe consider buying a new phone when you see what these giants have to offer.
The food is awesome
Attendees from the Barcelona Congress claim that the food there was a true holiday for their senses. The MWC always chooses the best cities so it is safe to say that the cuisine will always be top-notch. And when you take a look at some figures, you can see that these guys don't fool around. For example, in Barcelona attendees ate over 35,000 bocadillo type sandwiches and more than 25,000 servings of breakfast pastry. About 40,000 cups of coffee were consumed, too. Oh and don't think for a second that there weren't some great restaurants and bars in the surrounding area. Even if you are a picky person, you'll find something delicious to eat.
Free stuff
We all love free stuff and that's a fact. Well, guess what, there is going to be some super-cool free merchandise up for grabs. Many companies give out free stuff with their brand tag on it. For example, there are always some free power banks, stress balls, t-shirts, caps and whatnot. You'll get to take so much from the congress besides the latest exhibits and that only adds to the experience.
It's good for your health
The MWC is always held in huge areas and that's quite obvious considering the number of companies that regularly display their products there. That's why it would be smart for you to grab a pair of comfy, sports shoes and get going. The MWC in Barcelona had somewhere around 90000 m2 of exhibition ground. Of course, it is smart to burn that tasty food away from the Congress. So, grab a pair of shoes, visit every corner of the Congress and you'll burn off that belly fat in no time.
Conclusion
The MWC is always the event where every big player of the industry shows up to present its products to the world. This event enables us to learn all about the next gen services, growth strategies and developments in the world of technology. The hype is already there, the reasons are there. Now it's up to you to decide whether you'd like to be a part of it or not.
E-Commerce Navigation Best Practices & Site Navigation Guidelines
Running an E-Commerce business has its own perks and obligations; the perk of access to a wider audience and the obligation of meeting the latest E-Commerce trends. Both these aspects have an impact on how your online business website is going to perform.
Several studies have shown how weaving together the fabric of an E-Commerce business involves taking care of the site's usability through enhanced navigation and well laid out product/service categories. So, what are the guidelines for enhancing your site's navigation and making the site categories more efficient?
Let's find out.
Fast loading website
A speedy website is a compulsion, regardless of the kind of website you are running. And when yours is an E-Commerce website, the need for speed is even more because you simply can't afford prospective buyers abandoning your website due to a website that lags. Every time you make a website, it is important to keep in mind that if your website fails to load within 2 seconds, its abandonment percentage will be high.
If you want to improve the loading time of your website, you must put the following measures in place:
Use a reliable web hosting service. Before you square in on a particular service provider, always go through the reviews. You can rely on reputable web hosting services such as 000webhost.
A Content Delivery Network (CDN) makes it easy for your website to show up swiftly on all geographical locations.
Optimize your eCommerce website to clear the clutter.
Since an eCommerce website requires high-quality product images for display, consider compressing them to save the bandwidth.
Compact yet comfortable product listing
The traffic to an eCommerce website is determined by the user-experience offered by it. Since everyone is on this website to look for a product of their choice, the product listing is certainly the most important thing. However, the catch with an online shopping website is that it needs to furnish the maximum information about a product on the same page, without making the visitors go to a next page for the same. Hence, the target is to make the product listing compact yet comfortable for easy viewing.
Robust Internal search
There are two kinds of online shoppers that visit an online store; the ones that know the actual item they are looking for and the others that like to surf through several product categories. The first kind is quick to put the product in the cart and check out. However, the second kind of visitors need a little help and an internal search serves the purpose just right.
At least 50% of shoppers prefer to use an online business's internal search function to find products. If your website is offering a robust internal search, it can do more than just increase your sales.
Clear product organization under categories
Categories mark the product differentiation on a website and make it easy for the buyers to make a purchase without clicking too much. If you run an eCommerce website or are planning to start one, make sure that you think the way your buyers are going to think and act. This will make it easy for you to segregate the products into different categories without leaving a chance of putting a product under a wrong category.
Descriptive product information
People make a confirmed purchase on an eCommerce website only when they are fully satisfied with the way the product has been described. Fuel this content with SEO keywords, high-quality images that are large enough to identify a known item and show the differences between variants, and maybe a video for usage tutorial.
Other parts of this information include the available variants to an item, colors, styles, or options. Displaying customer ratings and reviews for the items also helps buyers make a choice. This information is a purchase enabler and must be considered as a guideline for better navigation.
Seamless Navigation through Breadcrumbs
A guideline to seamless eCommerce website navigation is to let the visitors know their point in the journey while they are browsing through your website. Doing so will help them reach a particular point in their purchase journey and improve the find ability of website sections and pages.
To achieve this, you must introduce 'Breadcrumbs' on your website. Breadcrumbs are a visual aid that indicate the location of the visitor while they move ahead, clicking on higher-level pages. They reduce the number of actions a website visitor needs to take in order to get to a particular page they would like to go back to.
Drive out the complexity of the Checkout process
A great eCommerce Checkout process must flow without any hiccups. Hence, your site's checkout page optimization must be a commitment for you. To eliminate all the negative factors that lead to cart abandonment, try these tips:
Shipping, taxes, and fees must not be very high or hidden. Put them under the buyer's attention right from the time they go through the item description.
Display the total order cost up-front.
Offer guest Checkout and don't force the visitors to create an account for making a purchase.
The checkout process must not be too long or complicated.
Secure your website and make it apt for handling sensitive user information by getting an SSL certificate for your site.
Be very clear with the returns and replacement policy
Integrate all the popular payment methods and gateways.
Display trust seals throughout the Checkout process.
Seamless Mobile Navigation
Of all the online searches conducted, 60% of them come from mobile devices, with over 30 billion mobile queries driving Google's market advantage. This makes the importance of mobile navigation for an eCommerce website even more prominent.
Follow these mobile navigation guidelines for a seamless navigation experience:
The Mobile header must have your site's icon and the internal search bar.
Your mobile site's menu is your primary call-to-action.
Skip the social icons from the header.
A pinned menu at the bottom makes your mobile website more like an app, adding more information on the page without cluttering it. They are evidently visible and enhance the site's user experience.
If the website budget permits, consider creating an app for your shopping website. If you are planning one, you can revamp your entire website and even create an app for it using WordPress.
Always add a link to the desktop site.
There are several other guidelines as well that can be gradually implemented on your mobile site as you go ahead adding the above changes.
Conclusion:
A site's robust navigation and sorted categories make up for an excellent user-experience on an eCommerce website. With the implementation of the right guidelines, an informative Homepage, and a follow-up with the latest eCommerce trends, you can run your eCommerce website effectively; thereby boosting your sales and growing your customers.
Welcome to Designer Face Off, where we ask two designers to go head to head, asking one another burning questions about their shared passions for design, entrepreneurship, and all things creative. Facing off today are designer Mike Kluk of Stuffed Brain Studio and John Lee Clair, designer, videographer, photographer and owner of Big Shot Photo Booth.
Mike Klok is a freelance designer and the brains behind Stuffed Brain Studio, a creative studio specializing in branding, design, and illustration. They provide, "Quality Guts and Goods." Mike is based out of Kalamazoo, Michigan. He met John Lee at last year's design conference WMC Fest, where they became fast friends.
John Lee is a long-time friend of WMC. As mentioned, he is a talented videographer (check out one of these hype videos he shot for us!) He is constantly working on multiple projects down in Charleston, South Carolina, where he is based. He specializes in design for both print and digital, along with photography and video production.
Let's listen in on two amazing designers talking about their work and gaining insight from one another!
Watch last month's Designer Face Off.
For the full Designer Face Off series, head to our YouTube Channel.
Want to get to know Mike and John Lee a little better?
Head to Mike's official site: Stuffed Brain Studio | Facebook 
Learn more about John Lee here: Big Shot Photo Booth | Official Site | Facebook