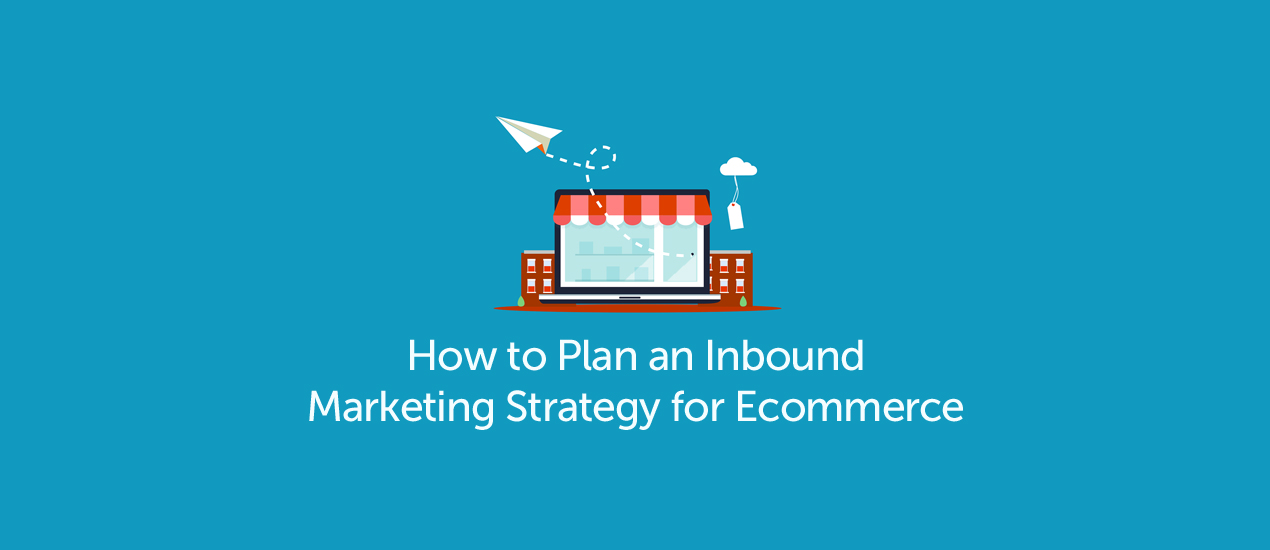 How to Plan an Inbound Marketing Strategy for Ecommerce?
Inbound marketing is a set of marketing tactics and techniques concentrated on utilizing content relevant strategies to current and prospective purchasers and then pulling them toward a business and its products.
A dominant characteristic of it is that inbound marketing isn't just one tool, one technique or even a single campaign. Rather, it is a group of on-going activities that, when completed successfully, create highly visible scalable revenue driver.
In recent years, there was a big shift in consumer behavior. Almost 80% of Americans shop online, and the rest of the world will soon follow. People purchase things through their smartphones more and more. Such trends mean that the eCommerce world is becoming more accessible, faster, and takes place over a broader variety of platforms and devices. The final conclusion is that inbound marketing is the one marketing approach that empowers eCommerce businesses to scale engagement with prospective and current consumers. The goals of inbound marketing include:
Increased number of visitors.

Bigger lifetime value.

Increased average order value.

Increased conversion rates.
Want to know how to plan your inbound marketing strategy? Read on and find out!
Set up your website
Selling anything online start with a place to sell it – your eCommerce website. If you are going with bare essentials, you can sell from marketplaces such as Amazon, eBay, or Etsy. Here, all that you will need is to create a profile.  Their only disadvantage is that you won't be able to accurately track conversions and build your own brand.
For high-quality hosted eCommerce platforms, you can use Shopify, Wix, Weebly or Squarespace. Other than that, you can set up your own eCommerce website with WooCommerce or WordPress.
All aforementioned options can give you a nice technical foundation with quick, easy setup. They will also enable you to incorporate a customized design – "theme". Themes enable you to have a website that looks good and acts fast, while you don't have to spend months of effort and large sums of money on building them.
Developing a store on an already established platform allows you to implement a unique and easy-to-build design.
Organic search and search engine optimization
While there is a broad range of paid traffic, a successful SEO strategy is always a pure win. Yet, most website owners fail to realize the sheer amount of traffic that Google organic search can create. It just needs to execute in the right context.
Google processes over 63 thousand searches per second on a daily basis. For the majority of queries, most of the clicks go to organic results. Everyone knows that AdWords campaigns for commercial keywords are quite costly. That's a price you don't have to pay when you rank in the organic results.
SEO consists of three parts.
Part one – Technical SEO. This one is all about ensuring that search engine bots/web crawlers crawl through and index your website appropriately. About not having numerous duplicate contents. If you choose a platform like Shopify or a self-hosted store with WordPress, these problems will be already solved for you. Different platforms may still need an SEO technical audit.
Part two – Optimization and on-page content. Here, it all about targeting the right keywords and making sure that your website is created in a coherent way that search engines and users visiting your website understand. Its crucial components are keyword research, keyword mapping, title tags, and meta descriptions. For an eCommerce website, you can create different pieces of content that will bring visitors, like purchasing guides, How To's, Product comparison or Category pages.
Part three- Off-page factors. In this part, we need to get a link, while understanding that not all links are equal. Black-hat tactics, like purchasing links will actually harm your SEO efforts. High-quality links placed on websites with authority or that are popular are a dominant factor for increased visibility in search results.
Social aspect
If SEO has its place in inbound marketing for eCommerce, social media platforms stand in its close proximity. These platforms are a part of the initial phase where you're attracting people to your website and convert them into leads.  You get to talk to millions of people, without needing to pay a dime, and even if you want to work with affiliate sites you can find the best Affiliate marketing strategies 2020 in this site online.
Besides attracting new people, social media are an excellent way of promoting your brand, interacting with any potential customers online, and most importantly, building your brand's authority. Another way of building a brand's credibility is through using phone systems for small businesses.
Almost every human on this planet has a habit of calling a company whenever they have an issue or a question for it. A big part of your inbound marketing strategy is creating an image of your business that says – I'm reliable, I have credible information you can trust.
Although social media experts try to make it all sound like rocket science, it actually isn't that hard. Know where your audience is. You don't have to omnipresent on just about every social media platform. Concise and direct interactions are where the magic happens and you build relationships with your audience.
Choose a single or two that will impact your audience, sales, links and brand awareness. Automate other profiles to save time and set up alerts to "listen" when not actively participating.
Focused pages
Now you need to create high-quality concentrated pages to receive sales. In addition to your About page, Home page, and Privacy page, you will need landing pages.
Landing pages aren't complex – they are just places where visitors can land and make a purchase. Nobody cares about or even looks at your homepage. A homepage is for people who already know your business and are just navigating around.
Landing pages are for potential or returning visitors to land on and convert. Before creating all other website pages, you will need to develop focused landing pages that sell a single or all of these things:
Offer specific – Such pages are about the product info. They might be just a product page, but also a category or specific landing page for a bundle. The end-goal here is selling to people at the very bottom of the marketing funnel – where customers are most likely to convert.

Persona specific – That is all about the product benefits to those that you sell them to. Again, they might be a product page, a category page or a specific landing page for a bundle.
In conclusion. Remember that every part of this strategy needs to be measured, interpreted and analyzed in order to increase its effectiveness. There are numerous ways to gather reports and filter your visitor data. Google analytics is one of the ways, that lets you combine data into a single-screen layout that show the varying degrees of visitor marketing data and depth of the sales funnel.