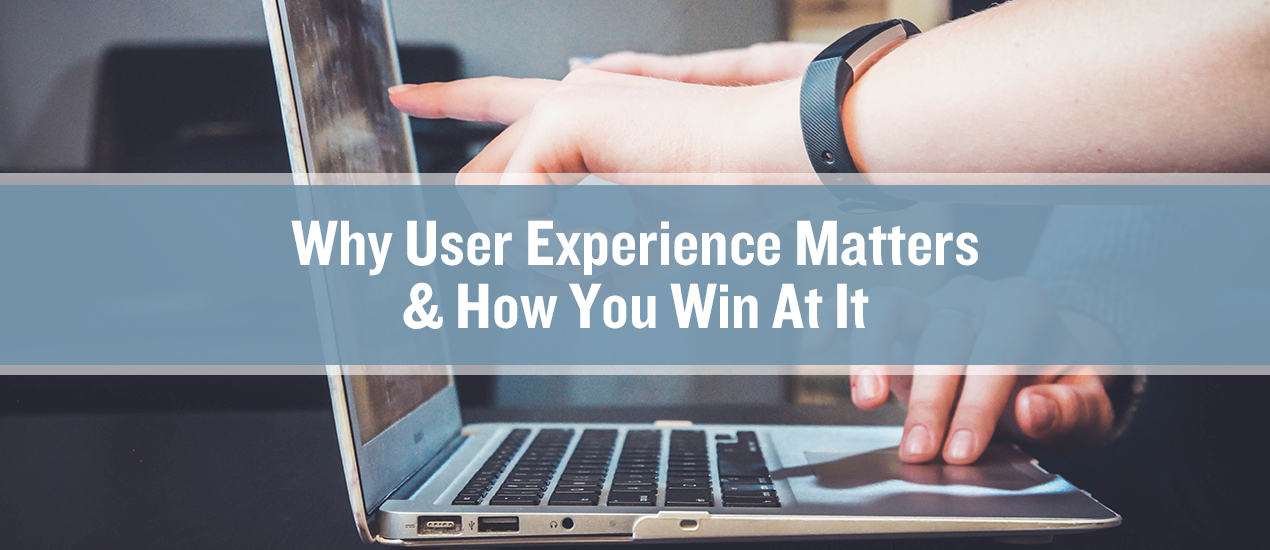 Why User Experience Matters and How You Win at It
Your client's website may be aesthetically-pleasing and ranking on top positions, but does it provide a good user experience?
This is one of the things that digital marketing agencies need to understand and an important task that any white label service provider needs to fulfill. You can't get away with simply making a website attractive. Your client's website needs to serve the purpose of their visitors, create an emotional connection when they interact with it, and take them on the journey from being someone who's simply browsing the website to becoming a customer. And if you've done it right, visitors will return to it. More visitors can lead to more business for your clients, and this means plus points for your agency. That's what a great user experience is all about.
The moment customers lose interest in your client's website is the moment you should start thinking about changing things up. Not only in how the site looks, but in how it makes visitors feel. Everything you do to be successful in your online marketing efforts must focus on your users. To do that, here are a few things you need to understand first:
User Experience is not All About Usability
"My website has a two-step sign up process that's easy for visitors to use; therefore my website has a great user experience."
Unfortunately, it doesn't work that way.
It's common for some to think that making it easier for visitors to navigate a website means having a great user experience. But here's what you need to know about user experience: usability is not equal to user experience. It's one aspect that affects the entirety of user experience.
To fit usability into user experience, you need to answer the following:
Is it easy for visitors to familiarize themselves with the website the first time they land on it?

Can users move through the sequence of actions seamlessly?

Is it easy for visitors to achieve their goals by using the website?

Does the website prompt user recall the next time visitors use it?
If your answer to these questions is "No", you need to analyze the website's usability and fine-tune it to provide a better user experience.
Don't Just Focus on SEO
Because search engines know when you do.
One of the things Google believes to be true is you have to "focus on the user and all else will follow." And this is why the old ways of SEO—stuffing a page with as many keywords as possible—won't work anymore. Google knows when you're just in it for the rankings, not for the users.
This doesn't mean you're going to abandon SEO altogether. You still need to optimize your client's website to be found by customers.
When I say that you don't only focus on SEO, what I mean is you should focus on an SEO strategy that marries well with user experience. At the end of the day, you need a strategy that brings results and will make your clients happy.
A solid SEO and user experience strategy focuses on: who the target users are, what motivates them to interact with the site, and what their intentions are (or what they hope to accomplish on the site).
1. Knowing who the users are
SEO allows you to drive traffic to a website. But, here's the catch: you don't just drive any traffic. You need qualified traffic. How do you go about this? By better familiarizing yourself with who the target users are.
In fact, knowing your users is not just an important step in SEO and user experience design—it provides you with a springboard for your entire digital marketing strategy. You start knowing who your users are by identifying the following:
Site usage patterns: Do users have a pattern they follow when they visit your client's site? Hotjar allows you to check for a pattern that users take when they're on a website. By knowing this, you can configure your client's website to match user interaction.

First click habit: What's the first thing they click when they land on the site? If users are able to complete one task after the other from that first click alone, you can discern that pattern and identify more opportunities from it.
2. Identifying their intent and optimizing for it
A sound SEO and user experience strategy is not just about making a website rank, but actually getting users to click. And you do this by identifying the intent behind a user's query. After all, what good will it do if your client's site is ranking but isn't aligned with the intent of their target users?
How do you identify and optimize for user intent?
Top queries: If you haven't dived into Search Console, now's the time to do it. Looking at the top queries that your client's site is getting allows you to understand what their target audience is searching for. Once you have a better grasp of this, you can start tweaking on-site elements (well-written headings, CTAs, and Meta tags) to match user intent.

Content: As user experience is all about making visitors feel good about the website, having content that speaks to the intent of users is crucial. Think of it this way: when a user clicks on a link and finds that your content doesn't match their expectations, you're bound to lose them right from the start.

Just like Rand Fishkin said

, content that addresses the needs of users shouldn't get buried under tons of content that's talking about something completely different from what they're looking for.

Segmented landing pages: You can't direct a user intending to purchase to an informational page, and you can't direct a user looking for information to a checkout page—that simply breaks the funnel. When you're optimizing for user intent, be mindful of where you're directing users in the website.
The User Experience Journey Doesn't Always Start from One Point
Most websites are designed with user experience starting at the homepage, and that's where the problem lies. A user's initial entry point isn't always the homepage. If you've designed the user experience journey in a way that only caters to the homepage, you're missing tons of opportunities.
This is where your creativity comes in. You need to map the flow and think of the different ways that will lead users to their goals. Combine what you've learned previously – who the target users are and what are their intentions. Using this as a guide, you can then determine the following:
Where they come from (can be through organic search results, banner ads, emails, etc.)

Where they will land on the website

What processes are needed to fulfill their goals
By mapping out the user experience flow, you can fix what's broken in the funnel and create a solid framework that offers maximum conversions.
Why do we optimize for the best user experience? We go back to the statement: everything you do for your online marketing efforts should focus on the user. It's not all about the brand, but what users expect from that brand. And brands have the responsibility to meet those expectations. At the end of it, the "me, me, me" strategy isn't going to cut it if your clients are seeking more attention from their audience.