Planning to redesign your website?
Well, it must be all because you want to altogether upgrade your website up to the next level. In fact, the website credibility judgments are 75% depending upon the overall aesthetics. This clearly indicates that the design and functionality of your website are the two significant factors which have a lot of importance.
Now, when it comes to curating a website redesign strategy, it can't be an easy feat. There are some crucial aspects that you need to consider which make a lot of sense. You need to keep these things in your mind to assure that you are ending up with a successful website building. In fact, there are some prevalent stats and facts which depict the same. In this piece of writing, you can take a glimpse of all of that.
Read on
1 -Different age groups will react differently to different content, layout, and aesthetic choices. You all are aware of the fact that it is recommended to use smart content for contacts in varied lifecycle stage. However, if you have a target audience of different age groups, you should explore more about how you can customize what's on your site as per the age group. This is how you can make use of an age-responsive design which is turning heads since 2017.
2 – According to Adobe, it has been noticed that 39% of people will not communicate with a website if images are not loading promptly.  So, make sure that you are accommodating the right images with the right loading speed to give your website a swift touch.
3 – It is a proven fact that the average human attention span has got reduced up to a great extent. It was around 12 seconds in the year 2000 which has declined to just 8 seconds now. So, make sure that you are keeping the loading speed of your website fast enough such that your users don't have to keep hunting for the information that they need. This is one of the crucial things that you should remember while redesigning your website.
4 – Make sure to include exit intent pop-ups to increase your conversions, even if you think that your users hate them. All that you need to do is just utilize exit intent pop-up rightly; you will end up offering your visitors something really valuable. The way in which companies are using exit intent pop-ups is upgrading with each passing day. So, make sure that you are rightly adapting with that.
5 – Research says that the forms are way too boring to be incorporated into a website. If it is not done properly, they can be the biggest loophole for your website. While you design forms for your website, you must have a clear idea of which fields to include and which information to mainly incorporate.
6 – It is evident that when you design something beautifully, two-thirds of people would consume that better rather than plain content if they are provided with 15 minutes of time.
7 – Studies show that people are too visually driven when it comes to exploring a website. So, don't present your users a wall of plain text and rather give a strikingly curate website to attract maximum traffic.
8 – It is a proven fact that users form an opinion about any website within just 0.05 seconds. So, you should remember that first impressions are important. Thus, make sure that your website pages are the perfect amalgamation of easily readable content, relevant imagery, and consistent branding information.
9 – The statistics say that 44 % of website visitors would not prefer scrolling a company's website anymore if there's no contact information or phone number available. This is all about trust and credibility. People are unlikely to explore a company's website anymore which they don't feel can be trusted. Hence, while designing, you must have thorough contact information on your website to ensure that it comes up to be a buzzing one.
10 – It is true 70% of customers can learn about a company through their blogs in spite of the ads. It is the foremost reason why you should consider the blog section as a priority while redesigning a website. Further, 31.1% of internet explorers consider any brand's blog section to be the second most impactful factor when it comes to making a purchase.
11 – When it comes to internet users, the majority of them use mobile phones. In fact, 52.7% of global internet users explore the internet via their smartphones. And if only the US is considered, 75.1% of internet users use mobile phones to access the internet. No wonder, more and more people are using their phones to surf the internet. So, when it comes to website redesigning, you should consider mobile optimization as one of the integral factors.
12 – Speaking frankly, it is calculated that any website owner have just 10 seconds to leave an impression and interpret to his/her users what they can get out of the website and company. After this time, the audience will not wait and just leave. Therefore, if you think that your website is not capable of expressing its integrity within that time period, you need to consider the elements like value proposition, navigation, and initial content on your main pages.
13 – When you have got a specified group of people as your target audience, people who fit in that geographic location will be having more urge to see what you are offering, especially if you are using their language. Hence, while redesigning your website, you must completely understand your buyer persona and resonate with them. It will definitely fetch you more click-through rates.
14 – 69% of marketers believe that dynamic and personalized content makes their website worthy. Rather, only 5% of them think that they are of low importance. Thus, it probably makes sense to incorporate customized content in your website while redesigning to ensure that you give your audience a tailored experience.
15 – There was a study conducted by Fortune 500 websites. It showed that 63% of them accommodate content above the fold, 50% specify a scrolling content window of some sort, and another 63% make sure to use high-end images that connect with users better with the average loading time by 6.5 seconds.
16 – It seems like the change in a website bounce rate can increase up to 4% when a page takes more than 4 seconds to load. This rate can jump up to 150% if a page takes more than 8 seconds to load. Therefore, while you redesign your website, keep this thing in mind and make your website an easily loadable one.
                                      Source: tytonmedia.com
17 – As per the statistics, they are 22% of marketers who believe that they are efficient enough when it comes to responsive design, 29% of them think they have an average level of experience, according to 23% of them, they haven't yet accepted this reality well, and the rest of 4% say that they are hopeless.
Summing This Up
Well, these are the most effective stats and facts which ensure that redesigning your website is a strategic approach. Don't forget to keep these aforementioned things in your mind while you think of renovating your website for the next time and that's it!
Author Bio:- Maulik Patel is Founder & Director of Click Matix. His passion for helping people in all aspects of online marketing flows through in the expert industry coverage he provides. He is an expert in web marketing, search engine optimization, social media, affiliate marketing, B2B marketing, online advertisement of Google, Yahoo and MSN.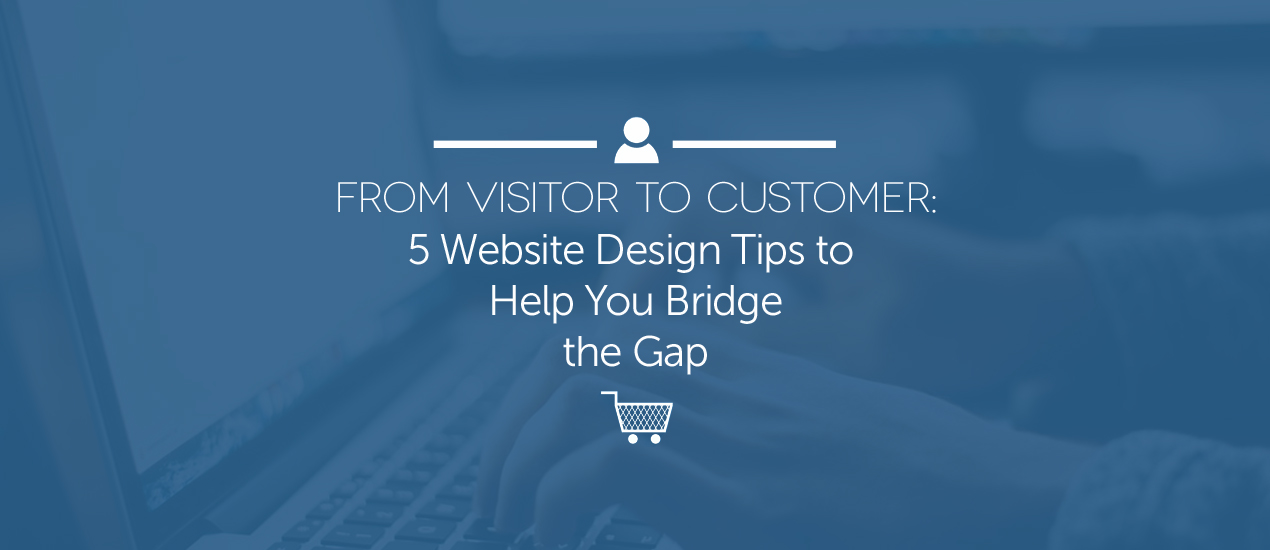 As increasingly available information makes it easier for businesses, graphic designers, and web developers to create more efficient and striking websites, a large number of professionals are providing ever-more innovative platforms for their clients and customers to use online.
Mastering the essentials of web design can take time, of course, but the benefits of top-tier web design to Google search result placement and customer conversion rates can be truly outstanding: A good website in 2019 doesn't just look great, its custom design will also turn site visitors into long-term customers.
Here are just 5 website design tips that can help your business achieve stunning results, and why they might just make 2019 a banner year for your company.
1. Hick's Law
For many web designers, the question of how much content to include on a website is a considerable one: Keep site design too simple, the thinking goes, and a customer may not understand what the website is intended to do or where essential information is located in a site's architecture. Make a site too complicated, and users may become bogged down by the sheer number and variety of choices that they will encounter.
Web designers often deal with this question by employing Hick's law, which says that the more decisions a person must grapple with, the longer they will take to make a decision.
Named for the English psychologist W.E. Hick and his studies on the way in which people make choices over a given period of time, the law is now used to determine everything from website design principles to Fortune 500 marketing strategies. By using Hick's law, you will be making it easy for customers to choose and purchase the products or services that your company provides.
To implement the principles of Hick's law, try streamlining your site to include only the most relevant information that customers will need to choose a product or service. For a site like Google, whose customers simply want to search for websites, that can mean a minimalistic approach that includes a simple search bar, an easy-to-load graphic, and a plain white background.
For Amazon or eBay, employing Hick's law means breaking down products into specific categories so that site visitors do not become overwhelmed by the sheer amount of information available to them.
2. Responsive Web Design
As an increasing number of mobile app-based businesses such as Instagram take the online marketplace by storm, more and more business leaders are wondering if they should emphasize the development of a mobile-based app platform over a traditional website.
Of course, there are certainly benefits to both paths, but there are some seriously compelling reasons to move a business forward with responsive web design as a priority.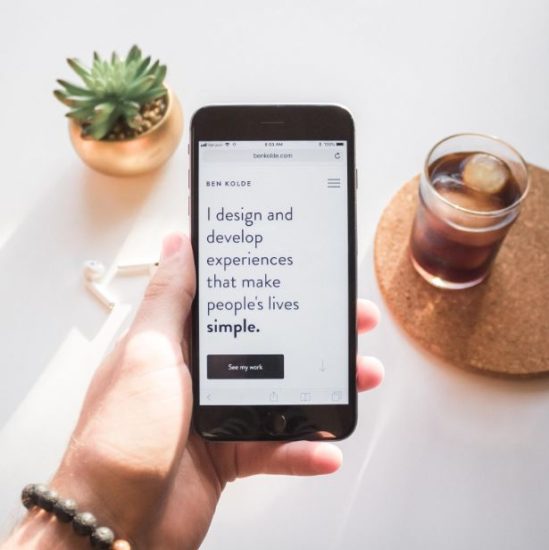 One such reason is that many customers prefer websites over having mobile apps for every single store. More often than not, the question of whether to shift a company's focus towards mobile app development or put primary web development effort into creating a dynamic website is largely a question of what goals the company aims to achieve in the long-term.
A business that shares user-generated content or links customers to service providers (Uber being a prime example) may find that a mobile app is an optimum platform for achieving their aims. A site that provides extensive information about products or services such as Amazon might delegate more time to maintain a responsive website that automatically scales elements depending on what platform the user accesses it from. It will display more information on PC, and less on the phone to ensure intuitive navigation and ease of access.
3. Content Placement
It is no secret that great site design draws more views from potential and actual customers and that these views can benefit a company's Google search rankings. So how exactly does one create content that attracts customers while keeping such information visually appealing?
To answer this question, we can actually draw on aesthetic principles that have been around since well before the great Renaissance artists codified concepts of design beauty that we still use today. These principles can be broken down into three main categories: F-shaped pattern design; Z-shaped pattern design; and the Rule of Thirds.
The F- and Z-patterns central to graphic design are fairly simple concepts and relate to how information in visual design can be connected by the "direction" of elements within a visual composition. In fact, you've probably seen these design elements every time you've accessed a major website or mobile app: Most news websites use the "F-shape" design element by framing information through a headline, sub-headline, and sidebar to the viewer's left, letting the eye rest on the strong "F" shape created by the lines of text.
The Z-pattern involves a similar design concept to the F-pattern: By drawing a "line" at an angle across the "frame" of a website from the right side of a top border to the left side of a lower border, a viewer's eyes will naturally be drawn to new information in the lower right-hand field of their vision. This is why so many sites place important links such as purchase buttons on the lower right-hand side of a website screen.
One of the most important elements of visual design in history, the Rule of Thirds states that the human eye is attracted to visual compositions that are divisible by thirds. Most of us actually encounter this rule at any time we see a great painting or watch a movie.
At its heart, the Rule of Thirds is what enables our vision to feel "at rest" when viewing a piece of visual art. Something about the use of design divisible into three parts connotes a feeling of balance in the viewer, and such divisibility is a powerful tool for web developers and graphic designers to use.
4. Security Measures
One of the most important ways for web designers and company to build trust with potential customers is to use cutting-edge security measures to protect customer and client information. In 2019, companies need to be their customers' first wall of defense from identity thieves if they want to take their business to the next level.
Indeed, whether customers are simply providing their email addresses for company newsletters or are using credit or debit cards to purchase a product or service, make sure that your site design includes a good security apparatus to protect customers from identity thieves. The right security measures can truly strengthen long-term customer relationships in a way that few other elements of site design can!
5. The Right Colors
If you've ever spent time on Instagram, you know that a major component of the effective graphic design is the use of the right colors to convey a company's core message and philosophy. A business like Playdoh (@playdoh) creates a graphic design twist on an old children's favorite with their Instagram account by employing strong primary colors evocative of childhood wonder and playfulness.
To convey a sense of strength and teamwork, on the other hand, the Nike Instagram account (@nike) employs simple reds and blues to suggest self-confidence and achievement. When choosing colors to accent your web design, try picking shades that match your company's or client's core values. The right color design will really impress customers and take your site to the next level!
For these reasons, striking the right balance with web design can increase customer conversion rates in ways that few other initiatives can. Whether it's via the implementation of Hick's law or by striving to protect customer information from identity thieves, good website design is sure to bring more site visitors into the fold of long-term customers and clients. And that is truly web design at its best!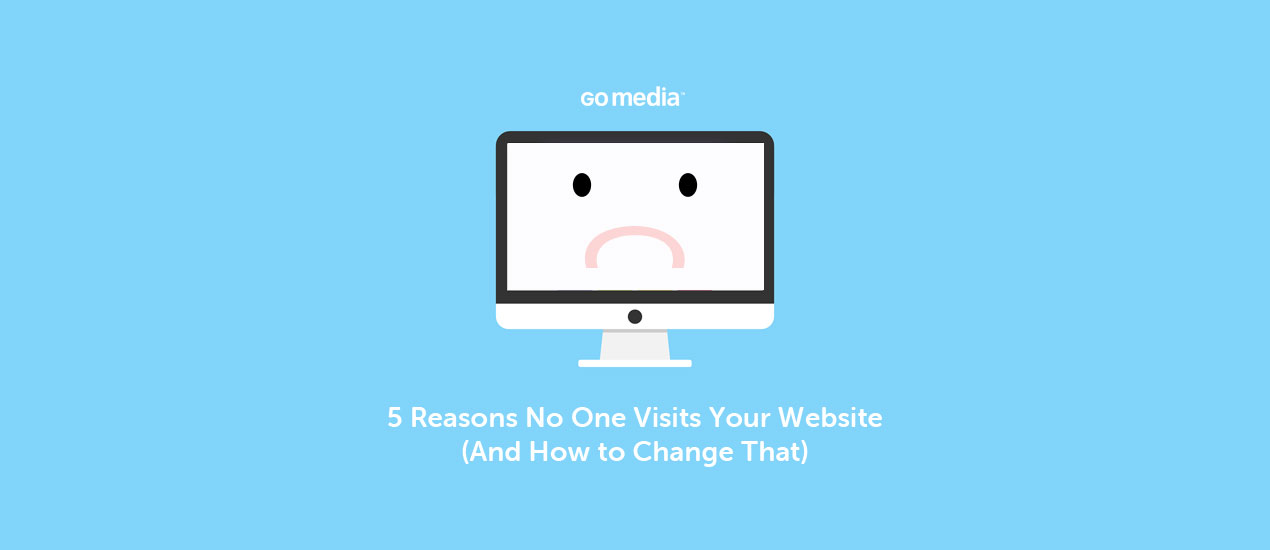 Most Common Website Errors 2019
In the modern day business world, it's obvious that no company can survive or thrive without a strong web presence. But simply throwing some pretty HTML onto a server isn't enough to guarantee success, especially in competitive industries that are full of tech-savvy entrepreneurs.
When you start your very first online venture, you might presume that you get to sit back and watch a large audience of consumers rush to your website. But pretty quickly you'll find that gaining and maintaining a user base is a hard job that requires a great deal of time, effort, and creativity.
This article runs through five of the most common mistakes that website owners make and provides the steps to take to get your online business on the path to success.
1- Think More Like a Customer
Time is a person's most precious commodity and you need to keep that in mind when designing your business plan and the website that will accompany it. Before you sit down to write a single line of code, think about how you plan to add value to your customers' daily lives.
Once your focus has been set and vetted by others, go about building a website that supports that vision while keeping the user experience as simple and streamlined as possible. You want customers to be able to navigate your web pages easily and find the information and services they care about as quickly as possible.
One mistake that a lot of websites make is to devote too much real estate to advertisements. This can be tempting, as display ads often serve as a new company's primary form of income. But if you flood your pages with annoying ads, you'll end up distracting visitors and risk losing their business altogether.
2 – Optimize Better for Search Engines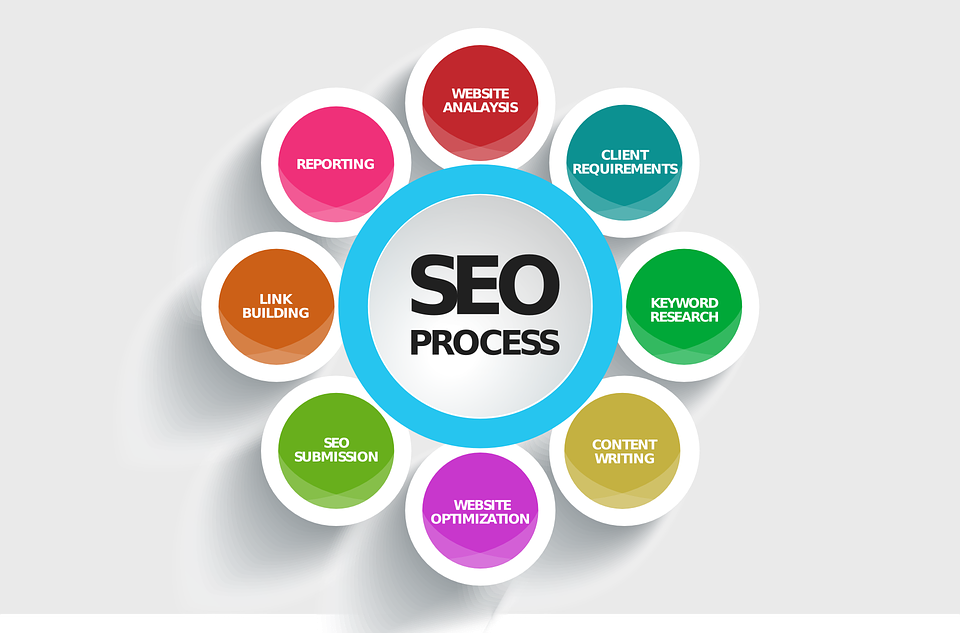 The discussion around search engine optimization (SEO) reached a peak in the past decade, but it still remains a critical topic to consider when building and launching a new website. If your business provides a unique product or service, there's a good chance the potential customers are using Google and other search engines look for it.
The basics of SEO are all about making the text content on your web pages simple, clear, and searchable. Do not try and trick search engines by creating bulk pages with fake content, as this will actually cause your website to be demoted within search rankings. Instead, do research on what search terms are most relevant to your business and work them in naturally to your branding content.
3 – Find a Reliable Host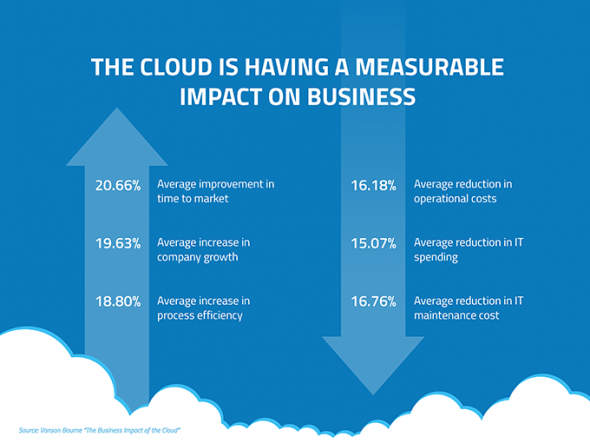 The quickest way to lose customers and visitors is to have a website that is routinely down or delivering poor performance. Today's internet users expect services to be available around the clock with response times of a second or less. Otherwise they will simply move on to a competitor.
Considering the rush of companies hawking the service, finding a reliable web host is not something to leave to chance or a coin flip. There are actual performance metrics that can be measured across various providers that allow analysis of the results to identify the best value. In a study conducted by Hosting Canada results showed that average loading times across hosts varied from 17500ms down to all the way to 475ms without much variation in price.
It may be tempting to make your cloud host selection based on price alone, especially because you can find some companies that will offer free or low-cost solutions. But be sure to question everything you see, because when it comes to hosting providers, additional features always cost extra. There are even detailed guides about how to get more from your customers.
For example, the basic plans for a lot of low-cost providers often comes with limited storage space or bandwidth allowances. Or you might sign up for a host and find out that adding a security certificate will cost you hundreds of dollars per year.
4 – Use Multimedia the Right Way
Thanks to higher broadband speeds across the globe, website developers have the option to embed graphics, audio, and video while trusting that their customers will be able to stream it easily. This opens a range of opportunities that can help a business grow and attract a new audience.
When it comes to adding videos to a homepage or landing page, make sure they align to your branding strategy without being obtrusive to visitors. Research has found that marketing videos are a good way of introducing a new product or service on a website, as it creates a more memorable experience than text in a press release.
Videos on your website should always tell a story. They open up a creative outlet for you to let customers see inside your business and understand the work you do.
5- Listen to the Smart Metrics
In order to truly evaluate the performance of your website and business, you need to spend time gathering and analyzing the right types of metrics. Obviously sales numbers and profit margins are an easy way to evaluate financial performance, but in terms of web traffic patterns, you will need to dig deeper.
For example, you'll want to use an analytics tool to capture information about how your customers get to your website and what they do once they are there. A successful conversion means that you've attracted a user to a page and convinced them to perform an action, like subscribing to a mailing list or purchasing a product.
Studying analytics data is important both in good times and bad. If you see a sudden spike in your website's traffic, you will want to look closer to see what caused it and how you can capitalize. On the other hand, if you find that visitors are routinely staying on your website for less than a minute and never coming back, you'll want to understand why that might be.
Small businesses don't have the ability to talk to every customer about their needs and desires. Fortunately, analytics can translate this into data and help companies grow faster than ever.
Final Thought
We'll leave you with this. The world has evolved far beyond the stage where you can draw visitors simply by putting up a website. There are around 1.8 billion of the things out there. If that makes you think you'll have to be proactive in order to grab some attention, you're right. Good luck!
Parallax Scrolling for Web Design
Parallax scrolling was all the rage a few years ago, but designers quickly realized it has pros and cons. Parallax scrolling offers a three-dimensional look where some background elements move at a different speed or in a separate direction than other factors in the foreground. Think of a slowed down bit of video footage and then a real-time speed video in the front as just one example.
While using parallaxing for web design still has a few challenges, you shouldn't disregard it as a viable option for grabbing user attention just yet — here are seven reasons why.
1. Parallaxing Isn't New
The technique of parallaxing isn't a new technique itself — Walt Disney used this technique to create movies such as "Bambi" and "Snow White." Parallaxing appears in Mario Kart, Sonic the Hedgehog and Street Fighter. Think about the way Mario moves at a faster speed while the background scrolls more slowly, and you'll get a good idea of what parallaxing looks like.
Every Last Drop is an example of a website using parallax scrolling to grab user interest. The site educates UK consumers on how much water people use in a typical day. The image starts with a cartoon character sleeping and a night sky in the upper header. As you scroll, the background changes, the sun rises and the character wakes up. The website shares facts along the way about water usage.
2. Parallax Is Fun
Parallax is a lot of fun for users, making your site stand out from the competition and educating consumers in a unique way. However, it doesn't seem to impact the effectiveness of your site. In one university study, researchers discovered that while participants liked parallax scrolling, they also didn't find it necessary to use the site.
3. Add Visual Interest
People visit dozens of websites every week, so anything you can do to stand out from those other sites makes your brand more interesting to the user. You don't have to create an entire animation for your parallax scrolling to be effective, either. Simple changes are sometimes the most powerful.
SK Builders offers a subtle type of parallax scrolling on their landing page that effectively shows the outside of one of their beautiful homes. As the user scrolls, a horizontal collection of images of the inside of that home appear. Because of the parallax scrolling, the larger image fades away more slowly, making the outside of the home still visible as you peruse the inside.
4. Stimulate Users
The animation and sense of depth of parallax scrolling stimulate users and gets them excited about your brand. The stimulation is likely the reason why those in the research group described parallax scrolling used on websites as "fun."
Think about the message you want for your brand. If your message is that your brand is young and interesting, parallaxing helps underline that image.
5. Grabs Attention
You can use parallax scrolling in many unique ways. The first example we looked at used a changing scene and the second a downward motion with the top image at a slower speed. You can also move images sideways or zoom in and out. So, you can utilize parallax in several ways to grab the attention of those who land on your page.
The Boat does an excellent job of taking a story, animating it and using parallax scrolling to go through the various chapters as the action builds. The animation used is minor but adds to the overall impact of the tale. Using parallax scrolling allows an author or brand to grab the user from the minute they land on their website. The site also uses sound effects to set the scene even further.
6. Leads to Longer Page Views
Your page's bounce rate should be under 55 percent if you want an average speed, but a lot of factors play into the success of your page, including the time a visitor spends viewing your page before bouncing away.
Parallax grabs the user's interest and encourages them to stay on your page as they scroll through the storyline. Instead of landing on your page and bouncing immediately away, the user may hang around and see where the next scroll takes them.
7. Encourage Action
Sites continuously look for ways to improve the effectiveness of their calls to action (CTAs). Your business has probably changed your CTA's wording, color, placement and even the elements surround it. What if you could drive action with parallax scrolling so the CTA is even more effective by the time your site visitor reaches it?
Urban Walks uses multiple layers to create a parallax landing page that features the screen of an iPhone. As you scroll down the page, the background image and the cell phone screen both change, playing several elements at a different speed than the background images. By the time you reach the bottom of the page, you're ready to download the app to your iPhone.
Show Off Your Professionalism
Parallax scrolling for web design shows your company's professionalism and attention to detail. While it does take a bit longer to load and has a few other disadvantages, don't count this design technique out just yet. As Internet speeds increase and screen resolutions improve, users expect entertainment and high-resolution designs. Parallax may be the solution you need to reach those goals.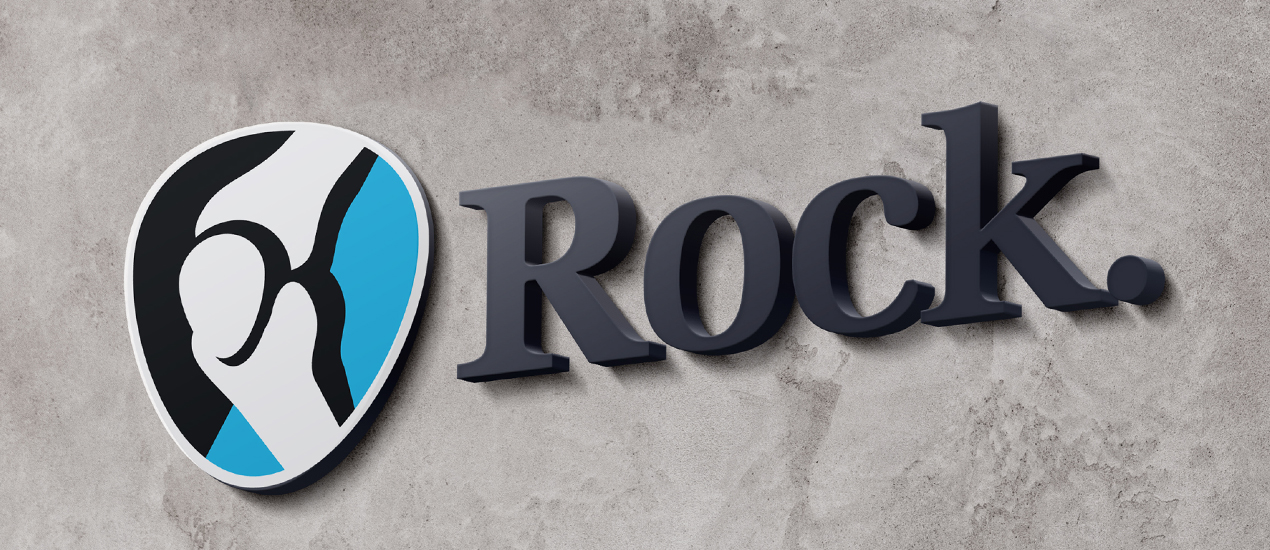 Go Media is so honored to have had the pleasure to work with Rock Medical, the premier Orthopedic Consulting Team here in Northeast Ohio, on their logo and website design.
Over the past 16 years Rock Medical has served it's mission while building from a company of one to over 35 sales and support consultants. While Rock Medical has grown, they had out grown their brand image. Rock Medical came to Cleveland web development and branding firm Go Media to overhaul their brand, marketing materials and website. It was our great pleasure working with their president Tom Ramsay on crafting a contemporary brand that properly reflected their technological sophistication and "surgeon first" company culture.
Transitional logo:
Because of Rock Medical's reputation & established recognition in the industry we needed to be sensitive in our approach to their brand transition. With the original knee logo mark carrying so much of that equity, a transition logo was created to help ease into the future plans for dropping the knee altogether.
Website Design:
Go Media used our Designer Sites platform to build Rock Medical an intuitive, beautiful and easily managed website. Running on WordPress, Rock Medical's website utilizes Go Media's proprietary Page Builder editor – featuring a front end drag and drop interface giving the Rock Medical staff total control over the layout and content of their website. Of course, all Go Media websites are built full screen, responsive and optimized for search engines. The result is a powerful tool to help drive Rock Medical into the future.
Learn more about the full project here:
Website Development & Product Photography – Zerust Portfolio Item
Zerust, a company located in Twinsburg, Ohio, has a long history of developing, manufacturing and marketing rust and corrosion prevention products to a wide variety of customers across the globe. This exciting company came to us looking for a new site for their AntiRust Technology products. Along with designing and developing their new site on a modern, responsive CMS, we additionally coordinated product photography for their new No-Rust Non-Slip Drawer Liner.
Product Photography
To see more concepts and learn more about the project:
For two decades, your friends here at Go Media have pushed the boundaries of design technology with inspirational creativity. The best of Cleveland product photography, web design, logo design & graphic design can be explored in Go Media's portfolio. If you're ready to start your next project – request a quote. We'd love to hear from you!
When on a tight schedule, developers have to think of a way or two to speed up the development process. You can easily fall into the trap of pushing yourself over the edge to develop that website as soon as possible. Why is it a trap? Because the quality of your code will suffer and if you have to come back and fix something or make changes you will pay your time debt.
Time has never been a friend of developers. If you are a coder yourself, then you know what I'm talking about. But don't worry. There are ways to speed up the development process, while still delivering quality outputs. Here are the six hacks that will make your website development significantly more efficient.
Don't Jump Straight Into Coding
How many times have you heard "Planning is everything!" before? You know why? Because a good plan is a developer's best friend. Before you start working on your website, sit down, get a pen and paper and open Google Docs.
What I've found particularly useful is to draw a website layout on paper, with all those divs and menus. Use the Google docs to write down the functionality. This practice will save you a great deal of time, trust me. When you are done, the drawing of your website layout and the document you've written will serve as the best recipe from the web developer's cookbook to follow.
Don't Code It If Somebody Else Did
You might think that you've thought of something original that you have to code from scratch. Whenever you find yourself in that situation, take a breather, and Google it. Developers around the world join communities like StackOverFlow and they talk a lot about their problems and various solutions, and you can use these in your own project. There is no need to do it from scratch.
You will be able to find a lot of working and ready-to-use solutions, ranging from the simplest ones done in HTML and CSS to the more complex ones, such as PHP scripts or Python. This alone will save you countless hours of work.
Become the Master of Your Favorite Tools
The coder is as efficient as his knowledge of the tools he is using. It doesn't matter if you are using Sublime 3, Atom, Microsoft Visual Studio or Photoshop. If you know all the keyboard shortcuts, you will spend less time clicking and remembering where the option is in the menus.
Your ultimate goal is to become the code snippet master. If you manage to put that reusable code embedded in your editor to good use whenever the opportunity arises, you will become the master of productivity and be able to print out complex web pages in several hours.
While we are at it, let me remind you – all of the editors I've listed above come with PHP, JavaScript, CSS, Ruby and HTML snippets. But if you don't find something that you use quite often, feel free to add it to the snippet manager.
Use CSS Libraries
There is no need to code like it's 2005. We live in the age of fully-structured CSS libraries. Instead of wasting time styling your website elements from scratch, use the libraries that impact the entire layout of your website. The most popular one is definitely Bootstrap.
Not only will this save you time while you are developing your website, but it will also save you time in the future too. How? You won't have to come back and make your website responsive, as Bootstrap CSS classes are made to be responsive.
If you need to add animation or hover effects to your website, use Animate.css and Hover.css libraries. In case you are making a website with a lot of elements, consider using CSS grid libraries such as Flexible Grid System and Semantic Grid System. These will all save you a lot of time.
Test for Errors as You Work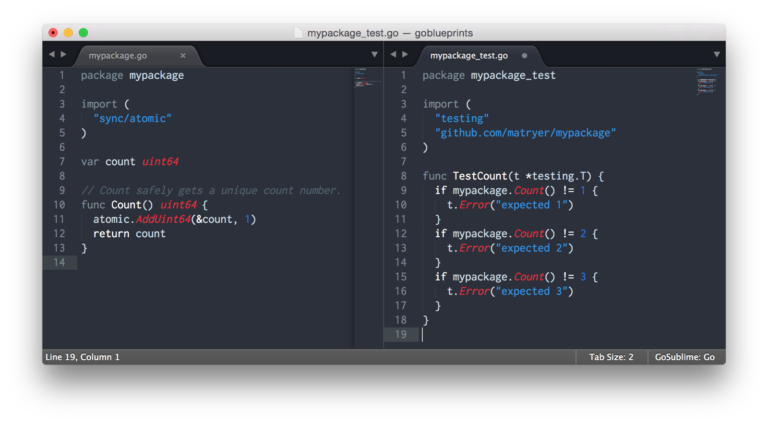 How many times have the errors in your code delayed your entire project? This is why someone more experience than you and me came up with "unit testing". So instead of coding it all out in one sitting, take your time and test every section of your website.
This applies to both the looks and functionality. It's much easier to fix the problem while you are still into coding that particular element, than to follow the breadcrumbs after you have come near the end of the project. This can be particularly useful if you are coding the backend of your website.
Use Open Source Plugins
Developing a plugin from scratch is a time consuming, if not daunting task. The most popular JavaScript library, which is also free, is jQuery. The jQuery code looks cleaner than JavaScript, which junior frontend developers hold very dear.
If you perform a simple search online, you will be amazed at how many free jQUery plugins there are. If the one you need happens to be a premium one, do your math. If you have the spare time and skill to code it from scratch, why not.
If you are new to web development, the best way to speed up your coding is to practice as much as you can. Invent your own projects and learn by overcoming challenges. On the other hand, if you have some experience, the above-mentioned hacks will most definitely help you speed up the development of your website.
Categorized:

Graphic Design, Web Design

Tagged:

Amanda Maurois, code, codster, css, development, hacks, html, open source, plugins, web development, website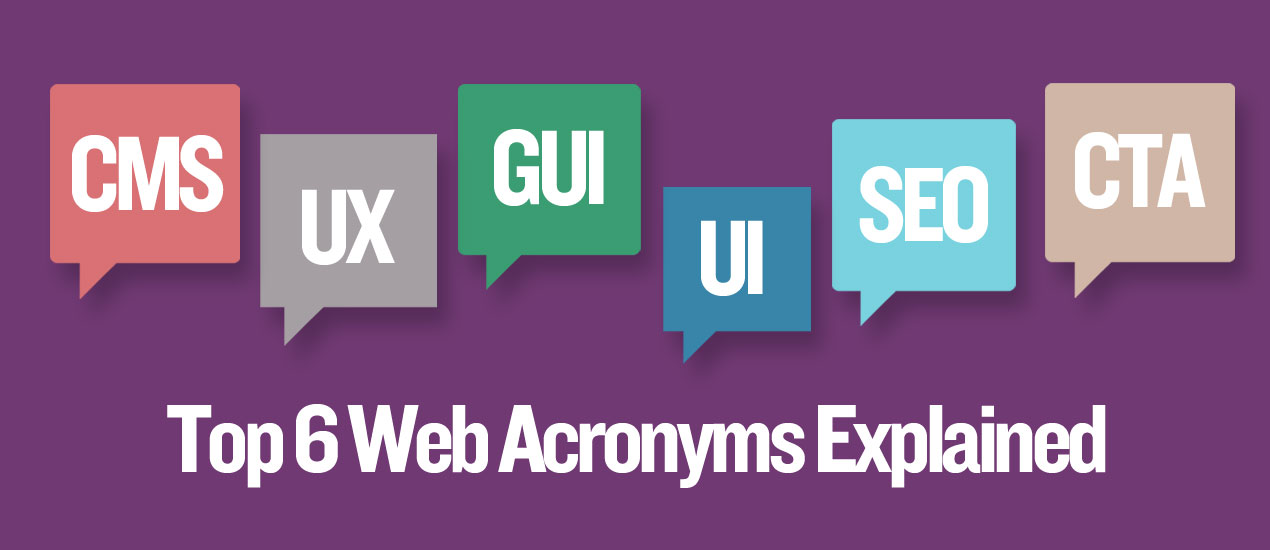 Get to Know these Web Acronyms
Acronyms acronyms acronyms! Today it seems we're drowning in a sea of acronyms. Everybody uses them in business. Some people use them for good, for example, to explain perhaps an otherwise complicated thing that requires some simplification. Others use them for bad, as a smokescreen to keep clients in the dark. Most of us, however, just misuse them because we take for granted that, when we engage in tech-speak, not everyone knows what we're talking about. To the average "Joe," this stuff is not innate knowledge.
This article is inspired by a recent WordPress training session we had with a client. After several months of working very closely with this client on their new Go Media Designer Site, they asked, "What's a CMS? And do we have one?" A perfectly normal question to ask under any other circumstance. But with it being nine months into the project, it was a major red flag. It was at that moment when we realized that we hadn't done a good job explaining things to them early in the process. We vowed to do something about it.
Go Media believes that the process of creating beautiful and intuitive, fully responsive websites should be presented in a manner that is easy to understand. Any self-respecting web design and web development team worth its salt sees the value in explaining "tech speak" to their clients.
In an effort to clear the smoke and mirrors, as well as the hocus pocus behind the business of web design and web development, we give you our Top 6 Web Development Acronyms explained:
CMS:
Once again, this is the acronym that inspired this very article. CMS is short for Content Management System. A Content Management System is a computer application that supports the creation and modification of digital content (i.e., all the stuff that goes on your company's website). A CMS is the very thing (i.e., application) on which your website is built. Here at Go Media, we're big believers in WordPress for Web Design and Development. It's our personal favorite. Just sayin'.
UX:
Short for User Experience, UX literally refers to the more palatable, emotional response we have toward the devices, gadgets, systems, and platforms we interact with on a daily basis. When it comes to building the perfect website (one that possesses beauty and functionality in spades), UX is HUGE! Providing a comfortable, rewarding UX experience through beautiful, fully responsive web design (see Go Media Designer Sites) that's fun to use is what we strive for.
UI:
Short for User Interface, this rather beautiful, perfectly contoured little acronym kind of looks like the very thing it refers to. User interface can be a thing of beauty. At its core, it concerns the way in which people interact with your website and just how user-friendly your website is. The quality of a website's UI is really determined by how well the site is designed.
User Interface can also be very compelling, because, in order to fully understand it, you start getting into the emotional and physical responses that individuals have to your website. For our purposes, however, we'll cut to the chase. Translation: Your website should feel intuitive and easy to use, and it should look good too. Seek out the Web Designer who possesses the skill to create a dashing website that is beautiful with a satisfying user interface. Beware the web designer who neglects to tell you exactly what UI means.
GUI:
Pronounced like "gooey", the GUI, or Graphical User Interface is UI's kid brother. Graphical User interface refers to the overall look and feel of your website and all the little things [represented as graphic elements] that visitors to your website can click on to access information: icons, menus, buttons, images & video, etc.
At Go Media, we take GUI very seriously (despite the fact that it kinda reminds us of salt water taffy, which we love by the way). In addition to being talented Cleveland Web Developers, we're also accomplished graphic designers. The two go together like hand and glove. GUI is what happens when we put our heads together. The overall look and feel of your website plays a major factor in the success of your business. Seek out the Web Design firm who understand the importance of getting GUI right!
SEO:
SEO (or Search Engine Optimization) is the process of improving the search rankings of your website through a series of metrics and procedures such as keyword analysis, code optimization, onsite optimization, and link building. Confused? You're not alone.
At its most basic, SEO is simply a matter of taking the right steps to improve your website's global profile. In terms of marketing your business these days, SEO is THE hot property. More and more businesses see the value in it. The process of "getting optimized" as we like to call it is necessary in managing an effective online strategy for your business.
CTA:
Short for Call to Action – a CTA is a prompt on a website that tells the user to take some specified action, such as 'Read More', 'Contact Us', or 'Buy Now'. The CTA generally takes the form of a button or what is known as a hyperlink (i.e., a special link that visitors to your website can either click, tap, or hover over to access other parts of your website).
So there you have it. Hopefully we debunked some of the mysteries behind these common but confusing acronyms. Heck, if you found this article helpful (and we hope you did), print it out and take it with you the next time you're in the market for a new website. To paraphrase the great Sy Syms, "An educated consumer is the best customer."
Plan on building a website for your business? Don't get lost in a sea of acronyms. Drop us a line. We'll remove the guesswork.