Articles by:
Amanda Maurois
These days, the competition on the market is way more severe than it used to be, regardless of the type and size of the business you are running. But, when it comes to ecommerce – the competition is not strong – it is cutthroat, and that is why it is practically impossible to maintain relevant unless you have implemented some clever tactics.
In fact, according to a research conducted by Forrester, we can expect that online sales in the US will reach more than 500 billion USD in the next few years. What this means in practice is that you need to do everything in your power to stay competitive on the market.
Naturally, the goal of every business owner is to increase their profits and their customer base, and the best way to achieve that is by always being one step ahead of your competitors. However, that is not an easy task and you cannot expect success to come overnight.
You need to stay patient, make smart moves, be creative and innovative, and in this article, we will provide you with some insightful tips to help you crush your competition!
Use your competitors as an example
It is said that the best way to learn is from others' mistakes. Therefore, it is advisable to do a detailed research of your major competitors and find out what didn't work out for them in order not to make similar mistakes yourself.
On the other hand, you can always learn something good from your competitors nevertheless – visit their websites to get some ideas on what your e-store might be lacking. This doesn't by any means imply that you should steal their ideas, but rather use them as an example of what you can improve.
Focus on one niche
Many ecommerce business owners make a huge mistake when they are just starting – they want to offer just about anything they can to their customers. Not only that this doesn't pay off at all in the long run, but your customers won't be sure what your expertise is.
It is way better to focus on just one niche which will be established based on your target audience's wants and needs, and to offer unique and carefully designed products or services which will meet their requirements.
Improve your supply chain
The better your supply chain, the greater the odds that you will beat your competition. That is why you need to be extra careful when choosing your wholesale distributor, and once you find the one that suits your business best, go an extra mile to establish a strong and trustworthy relationship with them.
Offer top quality customer support
It is already a widely known fact that you cannot have happy and loyal customers unless you provide them with exceptional customer support. Many e-stores that have great products quickly fail because they don't put enough emphasis on this aspect.
With so many technological solutions available nowadays, such as CRM software systems, chatbots, and live chat, there are no good excuses not to make the best use of them. You can get custom ecommerce software that fits your needs or a ready-made solution – these tools are easy to implement and use, and are a proven method for top quality customer service.
Provide your customers with different kinds of "rewards"
Every customer feels more valued when they are rewarded for their loyalty. Offering special promotions, discounts, giveaways, or any other kind of incentive that you can think of to your most loyal customers is guaranteed to motivate them to remain loyal to your organization.
Make your products even better
No matter how good your products are, there is always room for improvements. Make sure that your products are something that will differentiate your e-store from the vast number of ecommerce businesses.
Try to always offer something authentic, rather than designing products which are already available on the market. In addition, your goal should be to constantly be in touch with what your leads and customers want, and you can easily find that out through engaging surveys.  
Keep up with the latest trends
It goes without saying that you can't make it in today's digital world unless you are keeping up with the latest technological trends. While some people are hesitant when it comes to investing in new technological solutions, these tools absolutely pay off in the long run.
According to a research conducted by Innoppl, 65 percent of sales representatives who have been using software systems such as CRM have managed to reach their quotas. Moreover, such software can help you get better analytics, speed up data collection processes, and get an insight into customer trends.
Make the use of social media platforms
Being active on social networks such as Facebook, Instagram and Twitter not only gives you a chance to promote your products, interact more with your audience and show them that you care, but it can serve as a great way to gather more information about what people want, so that you can advance your products and services accordingly.
Be careful about your prices
When you are putting prices on your products, make sure to be realistic and not to overcharge your customers. However, this doesn't mean that you should offer lowest prices on the market nevertheless – just ensure that they match the quality of products. In many cases, people are willing to pay more for something that is guaranteed to be top quality.
Improve your ecommerce website's SEO
The best way to attract more visitors to your e-store is by improving your website's SEO. The process of SEO refers to enhancing the visibility of your website in organic search engine results and is an irreplaceable way to gain more visitors and potential customers.
In order to do that, you need to come up with relevant keywords, make use  of internal links, optimize your website's loading speed, and avoid creating duplicate content by any means. Creative and engaging product descriptions and articles like how to guides on your blog also fall under good SEO practices.
These 10 techniques are guaranteed to help you become a top player in the ecommerce industry and efficiently beat your competitors!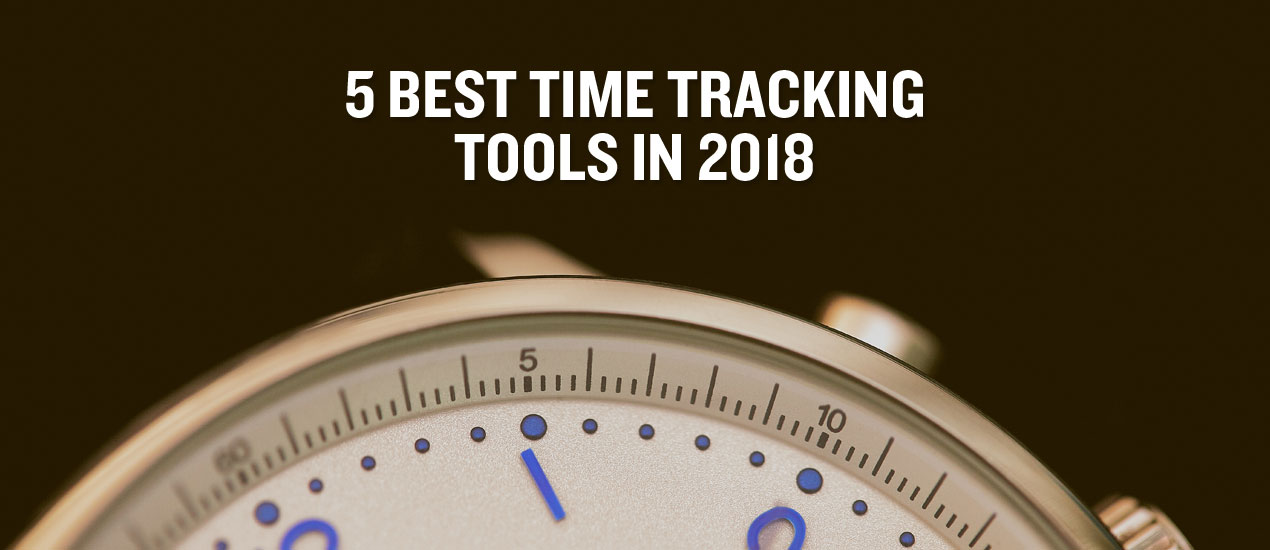 Over the past couple of years, time tracking has become a big deal, as it very well should be. Though we've had these capabilities for quite a while, neither freelancers nor clients used the practicality of time tracking tools quite as much as they should have, often opening the way to invoice disputes and freelance time management issues.
These days, there are so many time tracking tools available that it's become difficult to pick one. We took a look at what's available on the market and picked our favorite apps, based on various freelancing needs.
Time Tracking Tools 2018
Toggl
Though this list is in no particular order, we had to include Toggl somewhere on it. Toggl has become one of the most popular time trackers for freelancers in recent years and it's obvious to see why. The tool is available for almost all platforms and is very easy to use, although it isn't a good choice for managing large teams or freelance designers working on various devices at once. Toggle does offer these options, but there are more competitive choices in that range today.
The upside is that Toggl offers plenty of options in its free version for small freelancers or those just getting started. For those working with larger teams or who have more projects to toggle than they can count off the top of their head, the full package paid version of this time tracking app may be the best choice.
Hubstaff
Speaking of teams and robust time tracking tools created for managing more complex projects and teams, Hubstaff has it all covered. This extensive tool is much more than just a time tracking app and includes screenshots, activity levels, setting of limits for each team member and project, GPS and location, invoicing, and even a payroll system that allows team leaders to pay freelancers with just one click when all is said and done.
Obviously, this is a tool for top tier freelancers or small agencies who manage entire teams of freelance designers. As further proof that Hubstaff was built with growing teams in mind, one of its best features is the scalable pricing they offer, including the option to make users active or inactive – and pay accordingly – making freelance time management incredibly easy for project managers.   
Upwork Desktop App
Instead of randomly listing just any time tracking tools available, we're making another exception on this list, to include time management tips for freelancers and remote team project managers. The Upwork Desktop App is, needless to say, exclusively linked to Upwork, the most popular freelancing network today. The platform's time tracking and work diary features are also exactly what has made it so popular, creating trust for employers and ensuring that freelancers get paid.
Getting paid once a job is done is a plague that freelancers have had to deal with forever. Using time tracking tools for bothe time management and to record work hours is essential, but adding a system in which getting paid is almost guaranteed turns it into a full package deal. Using Upwork is highly recommended for freelancers who are just getting started, along with all of its tools and its time tracking desktop app.
Qbserve
Qbserve, an automatic time tracker for Mac that includes team management and invoicing, is a more recent favorite and a dream come true for busy design pros and freelancers of all types. Typically, busy freelancers will forget to turn on their time trackers or switch between projects, while time management at work or in the home office becomes more important than ever. And that's just if the freelancers are working independently. Add a team to all of those projects and busy schedule, and things really turn into a nightmare.
The team behind Qbserve seems to have thought of everything and provided a solution to it. Qbserve keeps track of activities on a Mac and provides constant feedback on productivity, helping freelancers and remote teams to develop better work and time management habits. It can also automatically generate invoices based on data, along with a slew of other settings that can be adjusted for design freelancers who want to focus more on work and less on managing stuff and typing up reports and invoices.
Timely
Less a time tracking tool and more of an all around time management tracker, Timely links directly to your calendar and planned events to help attain an overview of your work hours, downtime and everything else going on. Essentially, your schedule becomes your time tracker.
In this app that combines scheduling and time tracking in one place, freelancers can use their calendar and the app to out different times of your day to work on different projects, then use the app to pick a project or task, start the timer and get to work. Obviously, this isn't a tool for managing remote teams, but for the individual freelancer, it literally allows designers to see which hours made money and which went to waste.
Hope you find these tools! You may also like our post on Must-Have Tools for Digital Marketers
Part of the beauty of design is that is tells a certain story, fostering emotion and human connection to hundreds or thousands of people. Pair this action with literary storytelling, and you've got an impactful design that people will cherish for years to come.
Despite the obvious prevalence of books and the necessity for a cover that we can all judge them by, book cover design is an oft-forgotten segment of the industry. Perhaps its due to the overlap between artists, illustrators and designers when it comes to creating collateral for a novel. Or maybe it's because no one is really sure where, when and how to start creating book covers.
Getting Into Book Cover Design
Book cover design is really quite simple. It typically encompasses creatives from the graphic design or illustration field. However, instead of designing signage, posters or other printed collateral, they're using their skills for a unique take on beautiful print designs: The cover of a book.
When it comes to the actual design of the book cover, the design can vary drastically. Perhaps it's a photo-centric design promoting a wellness memoir, such as Kate Hudson's book Pretty Happy. Or, it could be a more illustrated piece of art, a la Before She Was Harriet. Plus, depending on the nature of the book and its contents, more design may be featured inside. This is particularly common in children's books.
But just because you might only be designing one page out of hundreds, don't be fooled into thinking that designing a book cover is a one-and-done experience. Penguin Random House book designer Daniela Medina told Literally, Darling that some of her creations take months to finalize, while other designs are signed off on immediately. Ultimately the amount of blood, sweat and tears that go into designing a book cover are completely beholden to the particular project at hand.
According to Creative Choices, there are several different pathways that can lead to a career in book cover design. Some designers came from English literature backgrounds, while others were self-taught designers who simply created great work and showcased them within their design portfolio beautifully. However, these designers all had the same qualities in common — a fierce love of reading, energy and passion, and a strong imagination. In short, book cover designers are, quite literally, the visual version of writers.
So what should you do then?
Do Your Research
The first step to designing the perfect book cover is having a comprehensive understanding of the book, its objective and the target demographic. Without understanding who you are appealing to, the tone of the novel or the emotion that the author (or, let's be honest, publisher…) hopes to evoke, it's very unlikely that your design will hit the right mark.
Read the novel. Speak with the author. Meet with the marketing department. Discuss with PR. Take the time to know the novel in and out and exactly how, where and when it will be promoted to the public. This will ensure you have a clear vision for the book cover design from the get-go and alleviate growing pains during the designing process.
Use Trendy Design Elements
Just because you're designing for a book, as opposed to something like an e-commerce website or a direct ad campaign, doesn't mean your design doesn't need a little pizazz! Book cover designers should always stay on top of the latest design trends and incorporate them into their creations.
But Also, Don't be Too Experimental
While you want the design to be fresh and modern, it's important to remember that book covers live forever. They are timeless works of art that hope to grace the shelves of every midwestern Barnes and Noble for years to come — and too much "edge" may render them obsolete in the eyes of a consumer.
What's more? Redesigning a book's entire visual image (then reprinting the book…) can be a painstakingly tedious and expensive effort. Therefore, it's in everyone's best interests to find visual harmony the first time.
Want to incorporate bright geometric shapes? Just make sure they aren't gratuitous. Adding bold typography? Probably don't pair with a full-page image, too. So long as you strike a balance, you'll be in the safe zone.
And when in doubt, go minimal. It's the gift that keeps on giving to each and every brand.
Book cover design can be a very fulfilling path for imaginative bookworms who crave to tell visual stories. And if they follow the quick tips below, they're sure to find success in this industry.
Foster a love of reading and a strong imagination

Become familiar with doing research before you pitch a design concept or start creating

Strike a balance between timely design and modern elements

Never stop practicing book cover design and seeking feedback to improve
When on a tight schedule, developers have to think of a way or two to speed up the development process. You can easily fall into the trap of pushing yourself over the edge to develop that website as soon as possible. Why is it a trap? Because the quality of your code will suffer and if you have to come back and fix something or make changes you will pay your time debt.
Time has never been a friend of developers. If you are a coder yourself, then you know what I'm talking about. But don't worry. There are ways to speed up the development process, while still delivering quality outputs. Here are the six hacks that will make your website development significantly more efficient.
Don't Jump Straight Into Coding
How many times have you heard "Planning is everything!" before? You know why? Because a good plan is a developer's best friend. Before you start working on your website, sit down, get a pen and paper and open Google Docs.
What I've found particularly useful is to draw a website layout on paper, with all those divs and menus. Use the Google docs to write down the functionality. This practice will save you a great deal of time, trust me. When you are done, the drawing of your website layout and the document you've written will serve as the best recipe from the web developer's cookbook to follow.
Don't Code It If Somebody Else Did
You might think that you've thought of something original that you have to code from scratch. Whenever you find yourself in that situation, take a breather, and Google it. Developers around the world join communities like StackOverFlow and they talk a lot about their problems and various solutions, and you can use these in your own project. There is no need to do it from scratch.
You will be able to find a lot of working and ready-to-use solutions, ranging from the simplest ones done in HTML and CSS to the more complex ones, such as PHP scripts or Python. This alone will save you countless hours of work.
Become the Master of Your Favorite Tools
The coder is as efficient as his knowledge of the tools he is using. It doesn't matter if you are using Sublime 3, Atom, Microsoft Visual Studio or Photoshop. If you know all the keyboard shortcuts, you will spend less time clicking and remembering where the option is in the menus.
Your ultimate goal is to become the code snippet master. If you manage to put that reusable code embedded in your editor to good use whenever the opportunity arises, you will become the master of productivity and be able to print out complex web pages in several hours.
While we are at it, let me remind you – all of the editors I've listed above come with PHP, JavaScript, CSS, Ruby and HTML snippets. But if you don't find something that you use quite often, feel free to add it to the snippet manager.
Use CSS Libraries
There is no need to code like it's 2005. We live in the age of fully-structured CSS libraries. Instead of wasting time styling your website elements from scratch, use the libraries that impact the entire layout of your website. The most popular one is definitely Bootstrap.
Not only will this save you time while you are developing your website, but it will also save you time in the future too. How? You won't have to come back and make your website responsive, as Bootstrap CSS classes are made to be responsive.
If you need to add animation or hover effects to your website, use Animate.css and Hover.css libraries. In case you are making a website with a lot of elements, consider using CSS grid libraries such as Flexible Grid System and Semantic Grid System. These will all save you a lot of time.
Test for Errors as You Work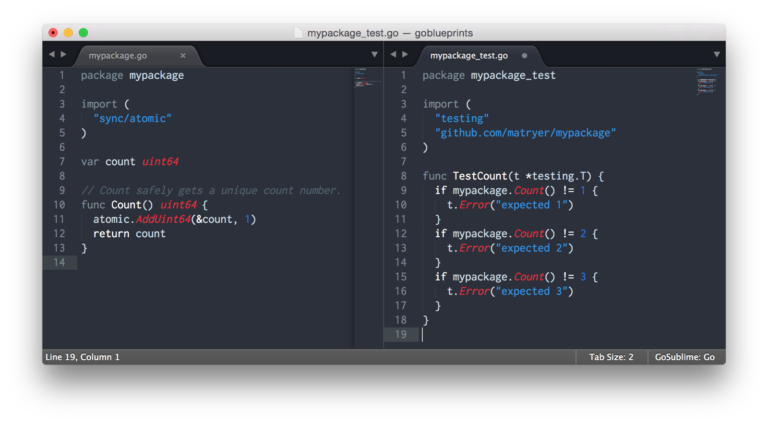 How many times have the errors in your code delayed your entire project? This is why someone more experience than you and me came up with "unit testing". So instead of coding it all out in one sitting, take your time and test every section of your website.
This applies to both the looks and functionality. It's much easier to fix the problem while you are still into coding that particular element, than to follow the breadcrumbs after you have come near the end of the project. This can be particularly useful if you are coding the backend of your website.
Use Open Source Plugins
Developing a plugin from scratch is a time consuming, if not daunting task. The most popular JavaScript library, which is also free, is jQuery. The jQuery code looks cleaner than JavaScript, which junior frontend developers hold very dear.
If you perform a simple search online, you will be amazed at how many free jQUery plugins there are. If the one you need happens to be a premium one, do your math. If you have the spare time and skill to code it from scratch, why not.
If you are new to web development, the best way to speed up your coding is to practice as much as you can. Invent your own projects and learn by overcoming challenges. On the other hand, if you have some experience, the above-mentioned hacks will most definitely help you speed up the development of your website.
Categorized:

Graphic Design, Web Design

Tagged:

Amanda Maurois, code, codster, css, development, hacks, html, open source, plugins, web development, website