The reliability of a website hugely depends on the design of the website. Audiences are more drawn to a clear and descriptive site which communicates the essence of its content easily to them. Establishing a brand reputation and driving more traffic to the site are the main two goals of every website and the modern UI designs targeted towards these enhancements go a long way to ensure long term results.
With the current interest in the web designing field, it is being subjected to a wide range of experiments and a number of trends follow. The web design trends for 2019 are projected as follows.
1 – Strong User Interface:
A seamless user experience is the core of the web designing. In converting the visitors to actual clients, a strong UI is crucial. The UI that makes the process of finding content easier on the website without any hassle and completes the whole operation without any fuss is a popular among netizens and a simple change in the user interface by making it clearer and faster can ensure these improvements. Among the new trends in web design, minimalism has been a great favourite of the viewers, photo-based content, pastel or lighter shades of colours are being popularly used for the designs.
2 – White Space in Abundance:
To clear out the clutter, white space is added generously to the sites. This modern website design trend appeals to the aesthetic sense of the viewer while it gives the website a cleaner look and makes it possible to bring the content to focus. A white space is not meant to be white; technically, white space refers to the blank areas of space on the site that work to further emphasise the content that is put up there. Though the sites are hosting ads to profit from them, a site that has all sorts of ads and pop ups surrounding its content is less likely to be given much attention while a clearly thought out and designed site has better chance in reaching the goals. Too many graphic elements packed into one also produce the same effect of clutter.
Additional Helpful Resources:
10 exciting web design trends you can't hide from in 2019
What are the Top 10 Web Design Trends in 2018? Get The Best Trending Web Design Tips
Can you tackle the web design trends for 2019?
3 – Customisation:
Customization is among the fairly new website trends and has been gaining popularity since its introduction. A website with its customized contents – graphics and illustrations, impact the viewers in a positive manner and helps them stand out. The importance of visual content cannot be stressed enough and to stand out from the competition, the content needs to be exclusive. The uniqueness of the brands is communicated to the audience through its visuals and customized designs as well as illustrations and graphics add to that aspect and stand proof of the brand's creativity and innovation.
4 – Subtle but Distinctive Use of Colours:
An assemblage of a few different bright colors can do more harm to your website than good. But a bland color can also affect it negatively. Striking a balance regarding the color scheme is extremely important and making sure that the application of it complements your content is paramount. A content-based site requires more solid color backgrounds to feature lengthy content while a photograph based site requires a general white background to complement the photographs, but for the site explaining certain services of the company or a process, the use of different colors in contrast with a basic white or any light colored background helps the audience take in the information smoothly and make the content look interesting.
5 – Mobile Integration:
Launching a mobile version of the website alongside the desktop version is among the new web designing trends. This trend is in keeping with modern times as the audience is more likely to be surfing on their mobile rather than a desktop. With the growth of this crowd, the latest trends in web design have mutated accordingly. If a site does not open properly on mobile, chances are that its viewership will be greatly harmed. More than half the audience online depends on their smart-phones for all works related to the internet and the site's adjustability to both can only add to its advantages. A design that is responsive to the screen or launching a mobile app can be considered to deal with issues such as these.
6 – Integrated Relative Videos:
Video content is a tool abundantly used across the websites to increase their SEO ratings. The optimization is often based on how much time the views spend on your website and video contents are reputed for making people spend more time on the site. However, videos relative to the content or intent of the website are recommended as non-relative content can drive away audience just as fast. Websites had procured short welcome videos to add to their home page which summarised the basic ideas conveyed on the site; modern trends have the designers inclining towards animation and "how-to" videos which arrest the interest of the viewers while imparting useful information to them.
7 – Engaging Scrolling:
With the modern generation scrolling on social media, the trend of short and concise material is going out the door. While lengthy material is not preferred as to bullets and key points, the audience seems willing to scroll. Among the new web design trends, this experimental feature is to be carefully implemented. Making the pages longer inevitable calls for the content being sufficiently rich with information and graphics aimed towards making the audience understand its meaning correctly. This technique also leaves much space to be experimented with and the content can be properly spaced out to draw attention where required with the help of color and gradients.
Verdict:
A website is the backbone of the brand, both marketing and sales are directed from the websites. Thus, spending enough on the proper construction of it and giving it a look which keeps up with the trends but also does not abandon the trademark of the brand is to be carefully conducted. The content on the pages are to be extended that consideration and consistent high quality content is to be featured on the site to not compromise with the reliability of the brand value to achieve positive results.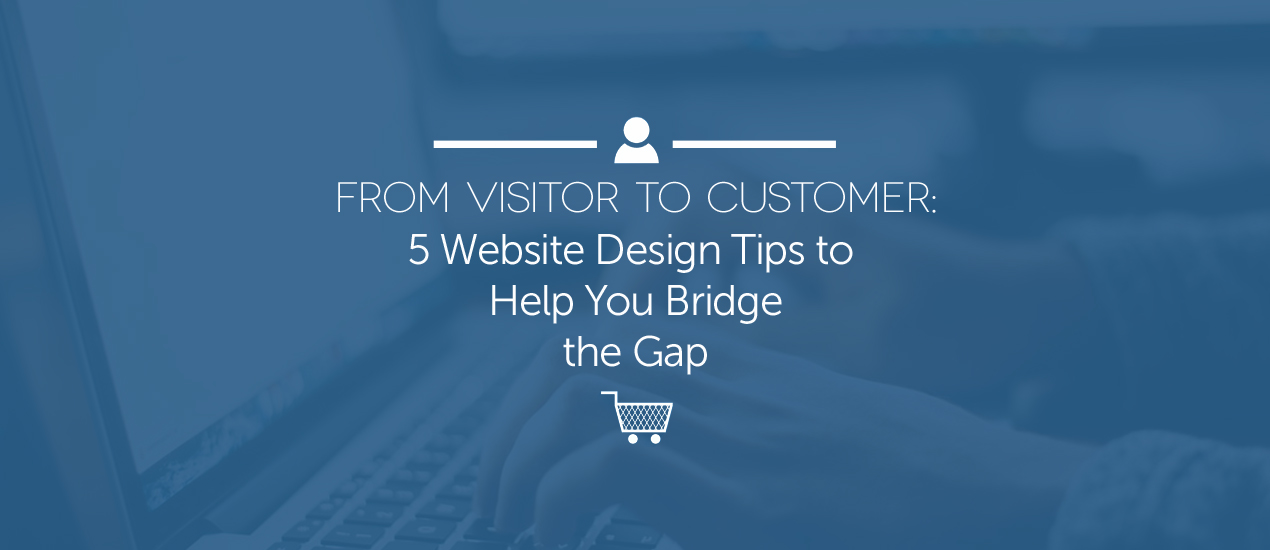 As increasingly available information makes it easier for businesses, graphic designers, and web developers to create more efficient and striking websites, a large number of professionals are providing ever-more innovative platforms for their clients and customers to use online.
Mastering the essentials of web design can take time, of course, but the benefits of top-tier web design to Google search result placement and customer conversion rates can be truly outstanding: A good website in 2019 doesn't just look great, its custom design will also turn site visitors into long-term customers.
Here are just 5 website design tips that can help your business achieve stunning results, and why they might just make 2019 a banner year for your company.
1. Hick's Law
For many web designers, the question of how much content to include on a website is a considerable one: Keep site design too simple, the thinking goes, and a customer may not understand what the website is intended to do or where essential information is located in a site's architecture. Make a site too complicated, and users may become bogged down by the sheer number and variety of choices that they will encounter.
Web designers often deal with this question by employing Hick's law, which says that the more decisions a person must grapple with, the longer they will take to make a decision.
Named for the English psychologist W.E. Hick and his studies on the way in which people make choices over a given period of time, the law is now used to determine everything from website design principles to Fortune 500 marketing strategies. By using Hick's law, you will be making it easy for customers to choose and purchase the products or services that your company provides.
To implement the principles of Hick's law, try streamlining your site to include only the most relevant information that customers will need to choose a product or service. For a site like Google, whose customers simply want to search for websites, that can mean a minimalistic approach that includes a simple search bar, an easy-to-load graphic, and a plain white background.
For Amazon or eBay, employing Hick's law means breaking down products into specific categories so that site visitors do not become overwhelmed by the sheer amount of information available to them.
2. Responsive Web Design
As an increasing number of mobile app-based businesses such as Instagram take the online marketplace by storm, more and more business leaders are wondering if they should emphasize the development of a mobile-based app platform over a traditional website.
Of course, there are certainly benefits to both paths, but there are some seriously compelling reasons to move a business forward with responsive web design as a priority.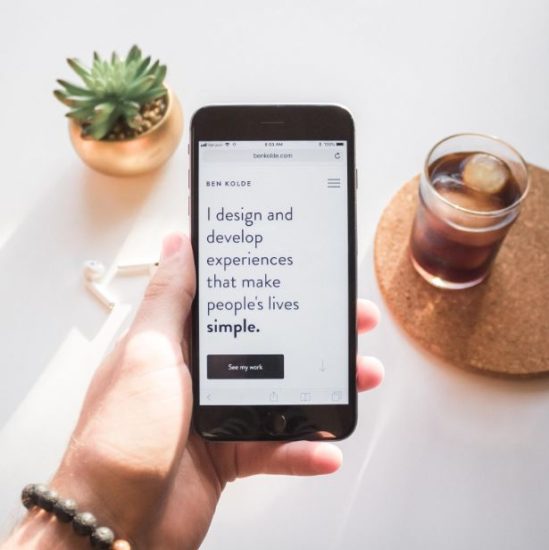 One such reason is that many customers prefer websites over having mobile apps for every single store. More often than not, the question of whether to shift a company's focus towards mobile app development or put primary web development effort into creating a dynamic website is largely a question of what goals the company aims to achieve in the long-term.
A business that shares user-generated content or links customers to service providers (Uber being a prime example) may find that a mobile app is an optimum platform for achieving their aims. A site that provides extensive information about products or services such as Amazon might delegate more time to maintain a responsive website that automatically scales elements depending on what platform the user accesses it from. It will display more information on PC, and less on the phone to ensure intuitive navigation and ease of access.
3. Content Placement
It is no secret that great site design draws more views from potential and actual customers and that these views can benefit a company's Google search rankings. So how exactly does one create content that attracts customers while keeping such information visually appealing?
To answer this question, we can actually draw on aesthetic principles that have been around since well before the great Renaissance artists codified concepts of design beauty that we still use today. These principles can be broken down into three main categories: F-shaped pattern design; Z-shaped pattern design; and the Rule of Thirds.
The F- and Z-patterns central to graphic design are fairly simple concepts and relate to how information in visual design can be connected by the "direction" of elements within a visual composition. In fact, you've probably seen these design elements every time you've accessed a major website or mobile app: Most news websites use the "F-shape" design element by framing information through a headline, sub-headline, and sidebar to the viewer's left, letting the eye rest on the strong "F" shape created by the lines of text.
The Z-pattern involves a similar design concept to the F-pattern: By drawing a "line" at an angle across the "frame" of a website from the right side of a top border to the left side of a lower border, a viewer's eyes will naturally be drawn to new information in the lower right-hand field of their vision. This is why so many sites place important links such as purchase buttons on the lower right-hand side of a website screen.
One of the most important elements of visual design in history, the Rule of Thirds states that the human eye is attracted to visual compositions that are divisible by thirds. Most of us actually encounter this rule at any time we see a great painting or watch a movie.
At its heart, the Rule of Thirds is what enables our vision to feel "at rest" when viewing a piece of visual art. Something about the use of design divisible into three parts connotes a feeling of balance in the viewer, and such divisibility is a powerful tool for web developers and graphic designers to use.
4. Security Measures
One of the most important ways for web designers and company to build trust with potential customers is to use cutting-edge security measures to protect customer and client information. In 2019, companies need to be their customers' first wall of defense from identity thieves if they want to take their business to the next level.
Indeed, whether customers are simply providing their email addresses for company newsletters or are using credit or debit cards to purchase a product or service, make sure that your site design includes a good security apparatus to protect customers from identity thieves. The right security measures can truly strengthen long-term customer relationships in a way that few other elements of site design can!
5. The Right Colors
If you've ever spent time on Instagram, you know that a major component of the effective graphic design is the use of the right colors to convey a company's core message and philosophy. A business like Playdoh (@playdoh) creates a graphic design twist on an old children's favorite with their Instagram account by employing strong primary colors evocative of childhood wonder and playfulness.
To convey a sense of strength and teamwork, on the other hand, the Nike Instagram account (@nike) employs simple reds and blues to suggest self-confidence and achievement. When choosing colors to accent your web design, try picking shades that match your company's or client's core values. The right color design will really impress customers and take your site to the next level!
For these reasons, striking the right balance with web design can increase customer conversion rates in ways that few other initiatives can. Whether it's via the implementation of Hick's law or by striving to protect customer information from identity thieves, good website design is sure to bring more site visitors into the fold of long-term customers and clients. And that is truly web design at its best!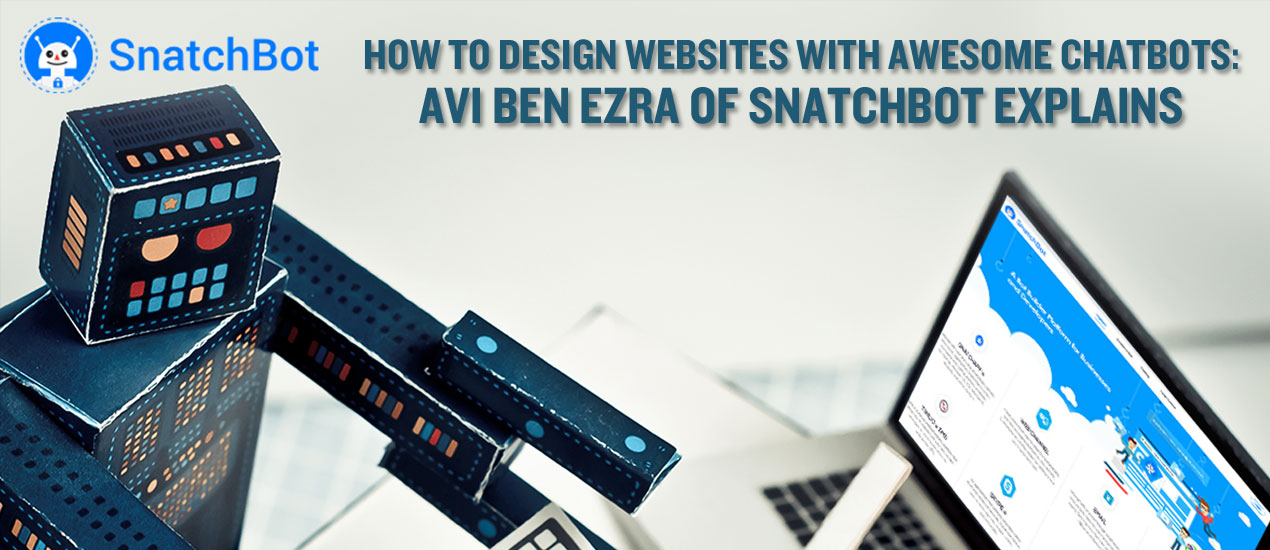 Designing Websites with Chatbots
Avi Ben Ezra is the CTO of SnatchBot, one of the most popular platforms for creating chatbots. Based on his experience and over 40 million interactions carried out by SnatchBot bots, he believes all good websites need a chatbot. 
1. Conversational guides to web content add a whole new dimension to good website design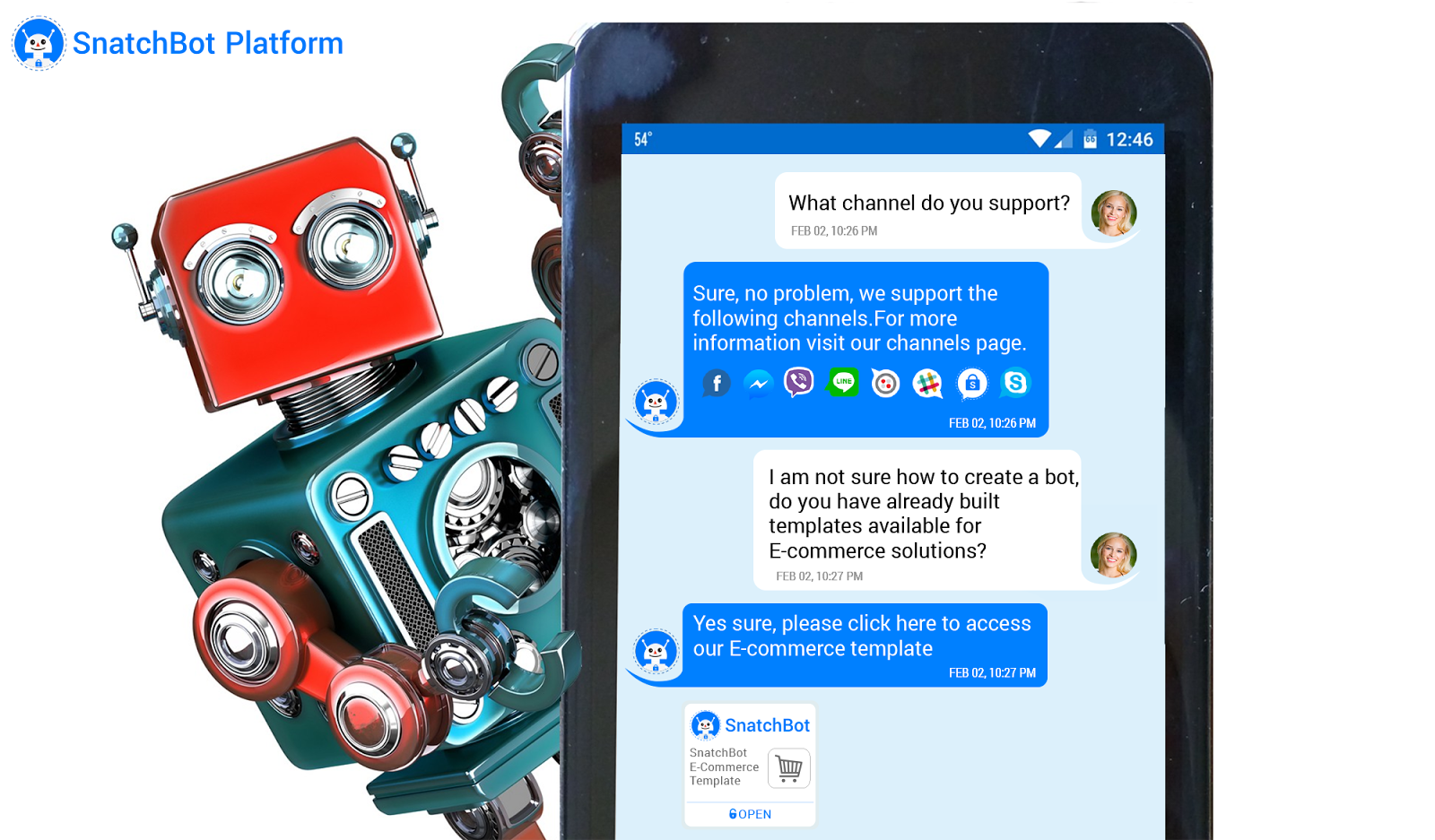 I believe that conversational user interfaces are the future of websites and I'm happy to see them quickly taking over the web. They provide excellent convenience and guidance for website visitors, who no longer need to dial call centers, submit support tickets or sift through knowledge bases in order to get the answers to their questions.
With conversational interfaces, they can now quickly get in touch with a brand and find precisely what they need.
But, what exactly is a conversational user interface? It's a user interface that mimics human conversation. You've probably already interacted with virtual assistants, such as Siri, Cortana, Google Assistant and Alexa, so you know how well they can carry out a human-like conversation.
This is exactly the idea behind conversational websites: to implement a chatbot, which is a conversational interface, capable of guiding website visitors and providing them with the help they need when they need it. Not only are chatbots capable of answering users' questions, but they can also provide suggestions based on the users' behavior and personalize their experiences.
In doing so, chatbots instantly delight people and compel them to come back again. Instead of leaving a particular website frustrated, they'll be hooked in and they'll even provide honest and constructive feedback invaluable for further improvement and growth.
2. Chatbots are capable of handling all the features your website design needs
Apart from answering the questions of your website visitors and providing excellent customer support, chatbots can handle various other features on your website. They can process payments, help you build an email list, help you collect data about your visitors and make data-driven decisions regarding your web design.
Chatbots can also easily manage your sales funnel, as they are capable of processing orders as well. Your customers don't have to browse through your products to find what they need because they can start a conversation with your chatbot and let it do all the work.
It's really simple: a chatbot asks a customer what they're looking for and provides instant suggestions based on the product type, color, size, style and price range the customer selected. When the customer is ready to make a purchase, the chatbot can then guide them to the shopping cart and process the payment, at the same time notifying you of the new order.
3. Use NLP to deepen the bot's understanding
In order for your chatbot to truly understand human language and be able to respond accordingly, it needs to be supported by NLP (Natural-Language Processing). NLP is an area of computer science and AI used to provide a computer program, such as a chatbot, with an ability to understand human language and effectively process the natural-language data.
Without NLP, your chatbot wouldn't be able to fully understand the context behind typed words and it wouldn't be able to learn from the conversations it engages in. With a state-of-the-art NLP, such as the one we have at SnatchBot, you can create a really intelligent bot able to learn and recognize speech patterns, so that it isn't limited only to predetermined questions and answers.
NLP even helps your bot recognize emotions and show empathy. You can program your bot to use empathetic language, which your customers will certainly find both fun and useful.
4. You can still offer live chat if you need it
Implementing a chatbot on your website doesn't mean that there's no room for live chat anymore. I personally think that you still need it, because bots are still in their infancy stage and they're not capable of solving complex problems just yet.
Moreover, there are still a lot of people who prefer communicating with a live agent to engaging in a conversation with a bot. Therefore, don't make your customers frustrated by not providing them with the live chat option.
However, chatbots can outperform human customer support because they are available 24/7, they provide instant answers, and they can multitask, so no one will ever be put on hold. This is exactly why you need one on your website – they'll always be there to offer a helping hand.
But, again, you should have both a chatbot and live chat, so that you can meet the needs of all your customers.
5. Make sure your bot is omni-channel
People nowadays expect brands to provide omni-channel service, which is only natural, given the fact that we're all using various channels throughout the day. If you're checking out a Facebook page of a particular brand, you want to be able to get in touch via Facebook Messenger, right?
This is especially important to mobile users, as it can be frustrating to keep switching from one channel to the other in order to interact with a brand. It's even more frustrating for you to switch between different channels when several or more customers are contacting you at the same time.
Also, everyone has different channel preferences. This is why your bot should be omni-channel, like SnatchBot chatbots are, so that your website users can continue the conversation without any friction and access all your content on their favourite channel.
With Snatchbot, you can quickly build your own bot and publish it into any channel you want, which you can do entirely for free. There are no hidden costs down the road. We also have a Bot Store with pre-built bots designed for various industries, so you can go with that option if you're not tech-savvy or simply find it easier.
Chatbots can really revolutionize websites, but you can't really to what extent until you implement one and clearly see it for yourself. That's why I highly recommend you try SnatchBot, because it's completely free and it will help you create a conversational website that will absolutely delight your users.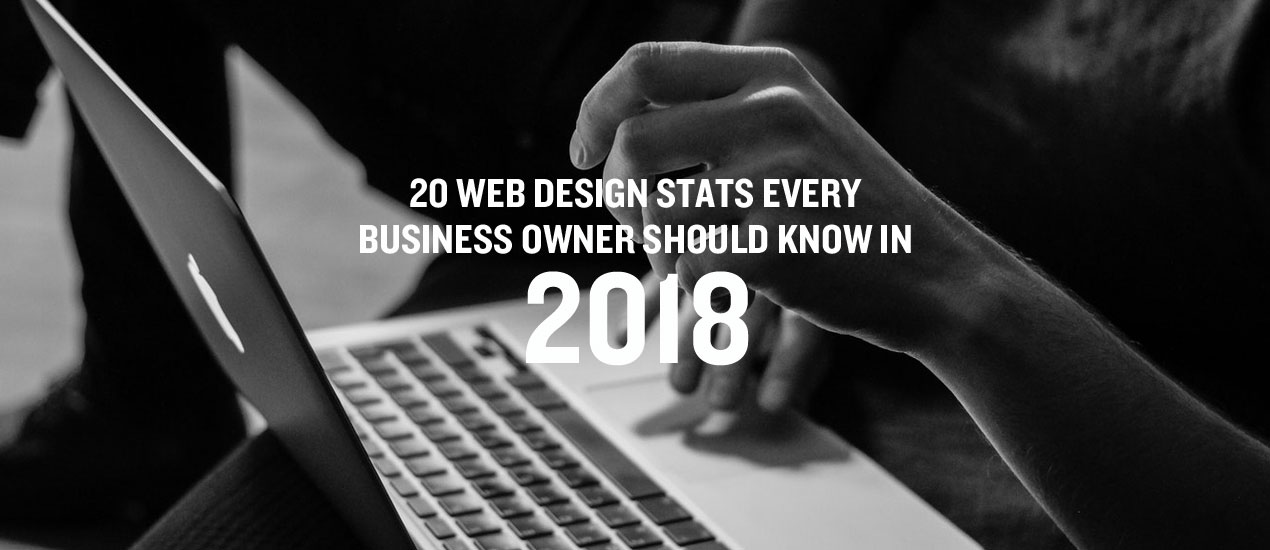 Web Design Stats 2018
A business website is a veritable necessity today, and you may have been thinking about creating a new website for your business this year. These are some of the top web design statistics for 2018 that could help you to create an amazing and truly beneficial website.

Having a Website
1. As many as 29% of small businesses have not yet created a professional website. – Clutch.co
2. Small businesses with less than $1 million in annual revenue are 30% less likely to have a website than businesses with higher annual revenue. – Clutch.co
3. Approximately half of website visitors are interested in the "About Us" page on a business website, and 65% view the business's contact information. – Vendasta

The simple fact that your business has a professional website can be a boost to your business activity. For example, a website legitimizes your business to potential customers who are not familiar with it. It also makes your business visible through SEO and provides your contact information in the same way a phone book did a few decades ago. More than that, a website is always accessible to provide information to potential customers even when your office is closed.

User Experience (UX)
When designing a new business website, understand that the user experience that you create is just as critical as the visual identity that you establish online. Your website should be functional and easy to navigate as well as pleasing to the eye. An innovative website will be veritably useless if your customers do not know how to interact with it.

4. The customer experience that you provide will be the most important branding feature, passing both price and product by 2020. – VisionCritical
5. 95% of users indicated that a positive user experience is the most important factor when they visit a website. – Econsultancy
6. Your website's conversion rate could increase by 200 to 400% with a well-designed interface. – Forrester
7. There is a $100 return for every dollar that your company invests in your website's user experience. – Forrester

If you are not sold on the importance of investing in user experience, be aware that ESPN.com saw an astounding 35% profit increase after updating their homepage design based on user feedback.

Website Speed
Consumers today want instant gratification when using the Internet, and they can become very frustrated with websites that load slowly. If your website loads too slowly, your users may click away before even seeing your full website design.
More than that, Google uses your website's load speed in part to determine its ranking. Specifically, if your server takes more than two seconds to respond, Google will reduce the number of crawlers that visit your website. These are a few website speed statistics to focus on:

8. Slow loading times for images cause 39% of users to stop engagement with a website. If delays are encountered during peak traffic times, 75% of users will click off the page and head to competitors' websites. – Adobe
9. The problem of slow website speeds results in $2.6 billion in annual lost sales. – Econsultancy.
10. 47% of users believe that a website should not take more than two seconds to load. – Akami
11. Your conversion rate can decrease by seven percent if there is even a one-second delay. On the other hand, if you increase load speed from eight seconds to two seconds, your conversation rate could skyrocket by 74%. – Akami

To learn how fast your current website's load time is, use PageSpeed. This is a free analysis and reporting tool offered by Google, and it provides separate reports for your desktop and mobile users.

Website Design
As important as load time and the overall user experience are, the overall aesthetics are also critical. Users may make a decision about whether or not to do business with your company within less than a second of viewing your website. An appealing website design will encourage your visitors to spend more time browsing it. Take note of these website design statistics:

12. The first impression users have of a website are as much as 94% design-related. – Northumbria and Sheffield Universities
13. A single bad experience on a website makes users 88% less likely to visit the website again. – Gomez
14. 75% of user judgment about your business's credibility is based on your website's design. – University of Surrey
15. Approximately 38% of users who believe imagery or layout are not appealing will stop engaging with the website. – Adobe
16. Approximately 55% of users look at lists without bullets, and 70% of viewers look at lists with bullets. – Vendasta

Responsive Design
A responsive website is one that provides the same user experience on any type of device. These are a few statistics you should know regarding responsive design:

17. 90% of consumers use multiple devices to visit the same website. – Google and IPSOS
18. 39% of a user's time is on a desktop platform, and 61% of a user's time is on a mobile platform. – Global Mobile Report
19. As many as 74% of users may return to a website again if it is properly optimized for mobile usage. – Google
20. 61% of users may develop a better opinion of a company if its website delivers a positive mobile experience. – Vendasta

The bottom line is that your business can suffer if your website is not responsive on both mobile and desktop platforms. More than that, your website may have better search engine rankings when it is appropriately optimized. This is also critical for a positive user experience and a faster load time.

At first glance, you may think that designing a great website for your business is about having an e-commerce platform or an informative site about your company's services. While these factors are important, you can see that many elements of website design are critical. These factors can have far-reaching effects on your business's bottom line.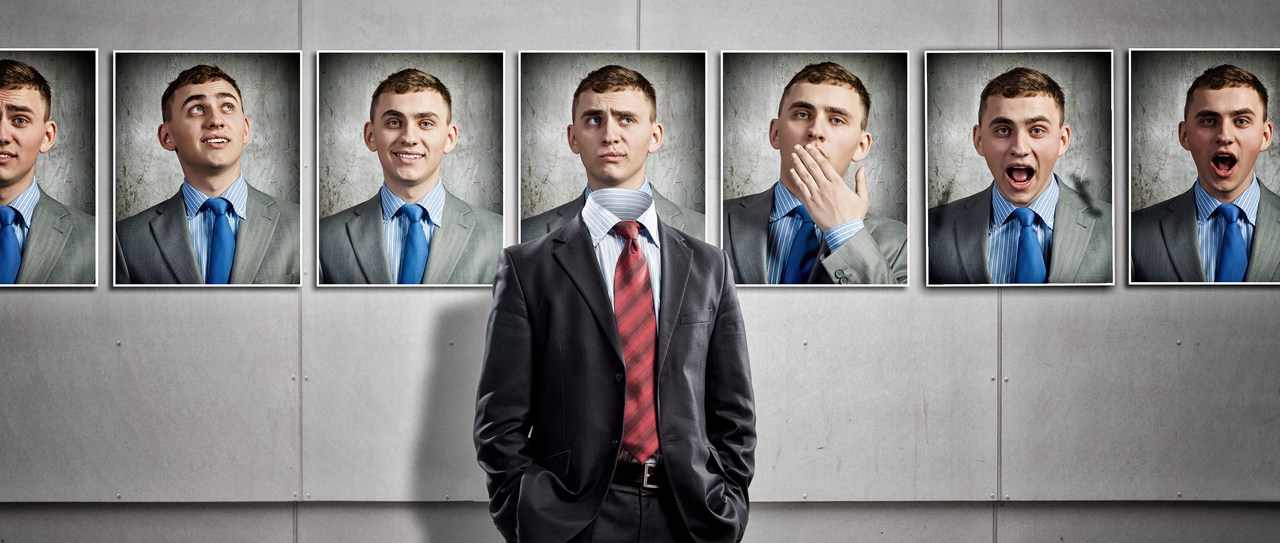 Professional photography and brand imagery are among the best tools in the box when it comes to communicating a sense of purpose, place and personality on your website.
Sure, layout is important. Typography is essential. But customers looking at your new website design want to SEE what you are about. They want a window into the action. They want to witness the results. Strong brand imagery and powerful photography can be essential to telling the story of you and your firm.
The Cleveland website design team at Go Media recognizes the powerful influence of photography. That's why we work closely with professional photographers who will capture your staff, product, service or experience in the perfect light.
Too often, we've seen people make the mistake of using amateur photography or ill-chosen stock photos. That's unfortunate. It does those companies a great disservice because we live in such a visually-rich world. Mediocre images devalue your products and services because they just don't tell the right story. It's true that pictures can speak 1,000 words, but the wrong picture says only, "What were they thinking?!"
If you invest the time and energy into new website design, but don't invest in quality images, your page could suffer.
For example, the director of an investment management firm will quickly turn off potential clients with a head shot that looks more like a cell phone "selfie." Similarly, lawyers want their images to convey professionalism, intelligence and trust. But that same approach would be too stiff and boring for the captain of a charter boat company.
A sharp, creative photographer can help capture what makes you and your firm special. The goal is to accurately display your brand personality in a way that compliments the overall website design.
In a society where so much commerce and connection happens online, quality photographs are one of the only ways to offer clients or customers a glimpse of what you're offering.
People are going to notice immediately when the images in your new website design are engaging and strike the right tone.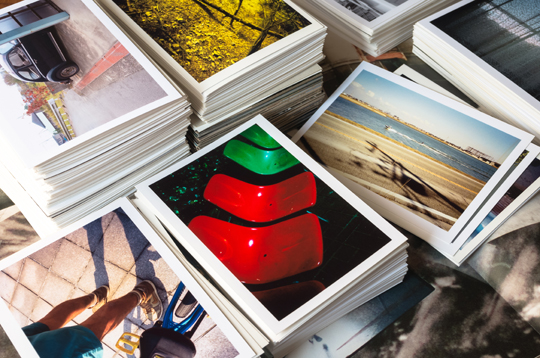 An imagery consultation with a skilled corporate photographer can help determine the kind of look that's going to best serve the company. You'll probably start by narrowing it down. Do you want to primarily showcase:
People
Products
Scenes
Metaphorical shots
From there, our team art director will work closely with the professional photographer to discuss lighting, background, colors and point-of-view so there is a calculated cohesion across images. All this serves to clearly deliver your message that will compliment your website design.
It's important to point out too: "Consistency" does not equal "same." This is not about putting a different version of essentially the same photo up on every page of your small business website. It's about defining the image style so there are easily recognizable similarities that tell the story you want.
Team photography is used often in corporate branding, and it's a good way to give people an intimate sense of the company culture. A side benefit is it can be a great way to attract new talent. More and more, companies are branching out with these "team shots" and trying non-traditional locations. This can be amazing – but it has to be the right tone for the company. Your photographer and art director can help you decide.
The library of images created can then be used in a host of materials, including:
Websites
Brochures
Facebook
Twitter
Print advertisements
Internal relations material
An investment in the services of a Cleveland corporate photographer vetted by Go Media's branding and website design experts is an opportunity to showcase your accomplishments and potential. It's also likely to help you edge out the competition.
To learn more about our Cleveland corporate professional photographer services, call Go Media at 216.939.0000 or contact us online.