Articles by Month:
December 2013
Two years ago we put out a post showcasing some of the best posters of the previous few years before that.
Today we are doing the same thing. This article contains 100 stunning posters made in the last two years.
This second collection highlights the trends and changing styles in the gigposter world. If you go back and compare the previous selection to the ones I have gathered today, there are some clear differences. Now I know that there are still posters that get produced in the same styles as they would have two or more years ago, but overall, as a scene, and as a group of designers and illustrators, you can see the evolution of the gigposter. It might not be a dramatic and sudden evolution that is crystal clear to everyone, but for the most part it is slowly and subtly changing. There are certain dynamics that have changed or appeared which you will be able to see if you go back over the years and see this evolution in play.
What's better than pencil on paper?
We love to drool over the work of talented hand-letterers we stumble upon on sites like Pinterest and Behance.
Here is some work that struck our fancy as of late. We hope it inspires your own creativity.
I received many kind words in regards to my recent post, Homemade Love, about my mother's annual Christmas cards.
These cards were completed each and every Christmas beginning in 1972, the year she and my father were married, up until last year. This year, my father, brother, sister-in-law, nieces and nephew finished the Sakai family Christmas card on her behalf, as she, the glue to our family, passed unexpectedly on October 22nd.
This post was originally written on my personal blog Maker/Mistaker and I thought I should repost it here.
So you call yourself a night owl huh? Most creative people I know (myself included) felt like they get in the zone after midnight. All is still and quiet and you can finally focus on your work. And if you're not working, you're doing something until the wee hours of the morning. If you're like most night owls, you dread getting up in the morning.
That was certainly me. My wife too. Over time our bed time kept getting pushed back later and later because there was always "something to do" that we just had to do. We weren't tired and going to bed felt like giving up on the day.
It was 10:33 on October 22, 2013 when my world ended.
Ushered into a special waiting room at the Cleveland Clinic ICU by a nurse with her head held low, my father, brother and sister-in-law knew before the team of doctors even entered the room that our worst nightmare had just come true.
The days following were a blur. Phone calls, arrangements, trips to the airport to pick up family flying in. Standing at the calling hours we stood in a row, stunned.
In this episode, Bill gets together with the readers and new buyers of his book, Drawn to Business, to answer followup questions.
Hello Go Media Faithful!
I'm here with an early Christmas gift…some free mockup templates sponsored by the very best site for Realistic Mockups for Designers like yourself, Mockup Everything!
Just click the link following each photo and get to steppin' my friends.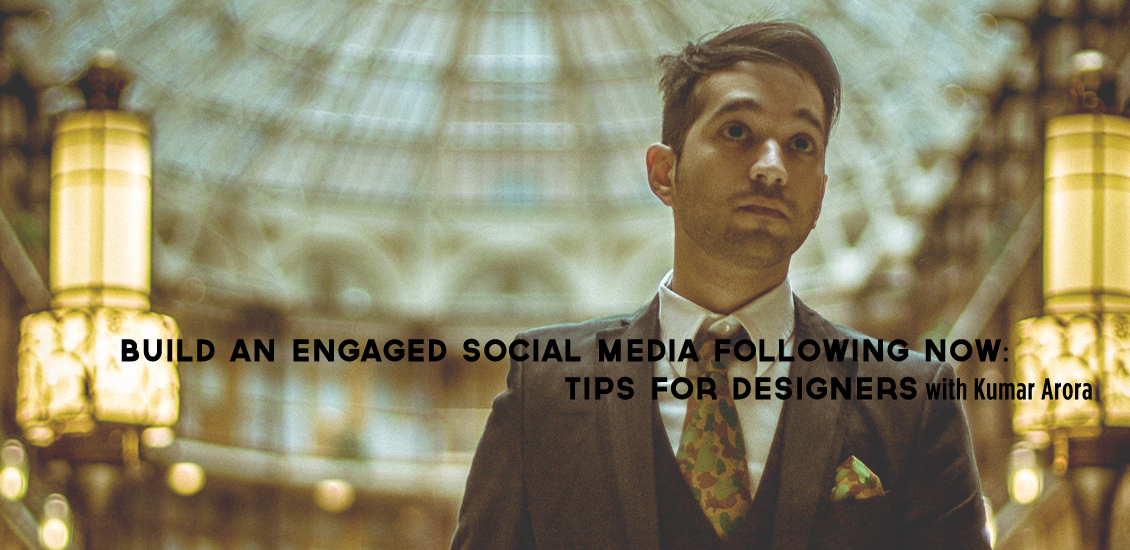 Entrepreneur and Marketing Connoisseur Kumar Arora knows social media like the back of his hand. Fellow Clevelander and start-up wonder for ventures including Rogue Eyewear, iLTHY, Black Rose Entertainment Management Group and ICTech Ltd., Arora has an impressive history in the field. A few things in Arora's backpocket? Developing campaigns for Coca-cola, Verizon, Redbull, Live Nation, Puma as well as starting on grassroots and viral campaigns for performers like Machine Gun Kelly, Jay Sean, DJ E-V. He is no stranger to growing communities at a rapid-fire rate.
Arora has a few suggestions for designers, like himself, who yearn to gain a following too. In an age of #followme and #tagforlikes though, he reminds, "developing a community that cares is always better than having a group of people who don't engage."
Not only buying "likes" bad practice, but will also get you nowhere fast.
Hi Go Media faithful! Bill here! I'm back to deliver another teaser article from my book, Drawn to Business. This week's piece deals with one simple fact: in business, you're going to get ripped off. Get used to the idea. Over time, luckily, you will learn how to spot what I like to call a busters, or bad clients. Here is a list of the different types of busters I've come across over the last 15 years in business. Hopefully my bad experiences will spare you the same headache. Look out for these guys!
Email marketing is a great way to blast your brand to the millions of fans following your every move. But like anything else, there is an art to creating the perfect campaign that will not only be worth reading, but worth opening in the first place.
We asked our friend Fabio Carneiro, over at Mailchimp, to share with us some words of wisdom on this very topic. Read on for Fabio's 7 tips to creating an email marketing campaign that matters.
There is an ever growing haul of poster process videos being uploaded online. Slowly, we are seeing many designers shed some light into the way they create some of their latest work. In this article, we will focus on gigposters only, but don't be fooled; there are plenty of process videos for other posters out there.
I have selected these five videos as they show some of the variety of different ways in which you can create a gigposter. There are other great examples out there which I hope this article inspires you to seek out for yourselves, as well as view all the other videos these designers and illustrators have uploaded themselves.
Polly Chandler grew up in Southern Illinois and graduated with an MFA in photography from Southern Illinois University. She has exhibited her work nationally and her photographs have been published in magazines such as PDN, Rangefinder and B&W Magazine. Polly now lives in Austin, Texas and continues to make photographs as well as strives to challenge herself in her work. She is forever seeking to make images that filter and render her experiences, emotions and search for personal meaning through her photography.
While many, in our digital age, have strayed from the days of darkrooms, film photographer Polly has held firm. Among her favorite tools, Polly lists large format camera toyo45cx and Polaroid Type 55 Positive/Negative film, the latter of which she stockpiled when Polaroid's end was imminent.
"In 2008, I got wind that Polaroid may be going out of business so I took out a credit card and bought all I could afford."
Hello!
You all know, I'm a sucker for freebies. Add "vintage" to the mix and well, I'm totally geeked out. I hope you enjoy these vintage finds – not only fonts, but also badges, frames, PSD retro layer styles and icons!
The designers at Go Media are proud to approach each and every project with passion. But we must admit, our ongoing partnership with COSE and specifically, our assistance with the launch of their Warm and Bright campaign, has us feeling all warm and fuzzy inside.
Not only did we have a ball coming up with the festive concepts for COSE, but more importantly, we wholeheartedly support the cause behind the designs. You see, when anyone visits COSE's Warm and Bright landing page and clicks to share, COSE will donate $1 to families in need.
This post was originally written on my personal blog Maker/Mistaker and I thought I should repost it here.
A while back I was having a conversation with a friend of mine Danielle Harper. We were discussing a lot of things that affect us as entrepreneurs. One of those was money. Danielle was describing a criticism she received but defended herself by saying, "and I didn't even make any money on it."
I stopped her right there because what she said made me realize something. She defended herself by reminding me that she didn't make money. Why?
Check out her post on her blog about this very conversation.
So why did she resort to the "but I didn't make money" defense? I notice this a lot with the people I surround myself with. Grown adults who grew up on punk rock that never quite fit into the system. The whole DIY movement is sort of a fuck-you to capitalism and corporate greed. There's a certain badge of honor doing things yourself and trying to "stick it to the man."