Freebie: Mockup Everything Templates from your friends at Go Media
Hello Go Media Faithful!
I'm here with an early Christmas gift…some free mockup templates sponsored by Mockup Everything! Mockup Everything, created Go Media, provides an easy-to-use platform for applying your graphic designs to a growing number of print products in the following categories: technology, apparel, print, outdoor and food & beverage.
Our free version allows you to visually prototype your designs, saving you from a design disaster.  Take it a step further and upgrade to the Pro version to gain access to over one hundred product templates and the ability to mockup snapshots twice the size of the Free Version.
Don't Be Greedy Now…
We want to see your work! Share your designs to our Pinterest board for your chance to be featured each month here on the 'Zine, as well as on all of our social media channels! Click on the board for more info: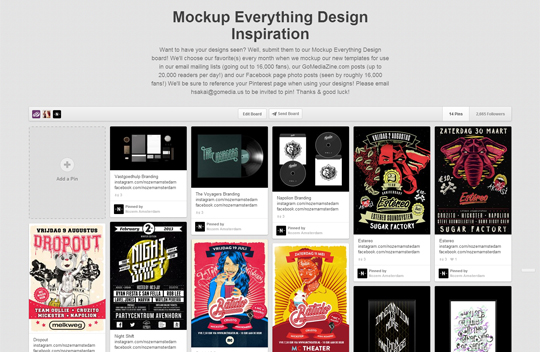 Free Mockup Templates:
Ready? Just click the link following each photo and get to steppin' my friends.
Enjoy and Merry Mockups!
– Heather, Product Manager at Go Media
Email me for template requests