Two years ago we put out a post showcasing some of the best posters of the previous few years before that.
Modern Gigposter Design: 100 Stunning Examples – Volume I
Today we are doing the same thing. This article contains 100 stunning posters made in the last two years.
This second collection highlights the trends and changing styles in the gigposter world. If you go back and compare the previous selection to the ones I have gathered today, there are some clear differences. Now I know that there are still posters that get produced in the same styles as they would have two or more years ago, but overall, as a scene, and as a group of designers and illustrators, you can see the evolution of the gigposter. It might not be a dramatic and sudden evolution that is crystal clear to everyone, but for the most part it is slowly and subtly changing. There are certain dynamics that have changed or appeared which you will be able to see if you go back over the years and see this evolution in play.
Here are 100 stunning poster designs that have caught my eye from over the last two years.
Which one was your favorite? Let us know in the comments below! And don't forget to check out Volume I!
There's not much more that the artists and graphic designers here at Go Media love more than a great Gig poster design.
There is an ever growing haul of poster process videos being uploaded online. Slowly, we are seeing many designers shed some light into the way they create some of their latest work. In this article, we will focus on gigposters only, but don't be fooled; there are plenty of process videos for other posters out there.
I have selected these five videos as they show some of the variety of different ways in which you can create a gigposter. There are other great examples out there which I hope this article inspires you to seek out for yourselves, as well as view all the other videos these designers and illustrators have uploaded themselves.
Kevin Tong:
Kevin Tong is an illustration powerhouse. If you haven't heard of him or seen his work then we need to correct that error right now.
Here we see Kevin create this gigposter by illustrating the different sections one by one and the development of each piece. Also the equipment he uses gives us a little insight into the process of the poster. Kevin then shows us how these sections are pieced together, and he was even kind enough to show us how the color separations fit together at the end of the video.
Munster Studio:
This is a two part video for the Napalm Death poster by Munster Studio. Munster Studio is run by Dani Crust from Barcelona, Spain. This video is yet another example of how people design differently. There isn't one specific way to do anything in the design world and these examples really do emphasize that point.
The first video is the whole design process, from sketches to final print-ready design. The second video is all about the printing process.
Army Of Cats:
This video was produced by Graham Pilling (aka. Army Of Cats), whom, like me, hails from merry ol' England. Here he does something a little different than the other videos. Instead of going into great detail of the design process; he only briefly spends time showing us the process. Graham spends the vast majority of the video showing the printing process.
All these gig posters in this article are limited edition, screenprinted posters. The importance of screenprinting gigposters isn't something I will discuss right now, as this isn't the time or place, but it is important nonetheless. Screenprinting is an art form in itself and this video shows you that art form in motion.
Monkey Ink Design:
Monkey Ink Design (Drew Binkley and Alicia Waters) created this gem for The Black Keys late last year. This process video really hits home with me because it reminds me so much of when I was a kid and I used to draw out little battles like this. But here is a full blown gigposter, and considerably more professional. It really brings it to life watching the battle escalate throughout the video.
DKNG:
DKNG are the seasoned professionals in the poster process world. I have been an avid viewer of their Vimeo channel for quite a while now, and they still keep sharing their process with us constantly. So if you haven't already, after you finish reading this, head over to their Vimeo page and check out their other videos.
I'm sharing this video with you because not only do we see the development from sketch all the way through to the final design, but we also get to see a poster design being tackled in a different way to the previous examples.
Which video was your favorite? What did you learn that was most helpful? Please share with me in the comments below!

A short introduction
This summer I released an eBook called, The Wall: Modern Day Music Posters. It contains some of the posters seen below, with 91 designers contributing some of the best posters of the last 3 to 4 years. But coming up with 100 of the greatest music posters was no easy task. First priority was to narrow the range down and focus on the last half a decade; otherwise it would be impossible to ensure any truly great posters weren't missed out. There's no shortage of books available that cover older posters many times over. Secondly, I needed to acknowledge that these will be based on my own opinion and personal taste in poster design. Nonetheless, I had to try not to let my attraction to certain posters be the sole reason they are a part of this list.
What is a great poster?
A great poster is one that makes you kick yourself that you didn't or couldn't think of an idea quite like that. Where no matter what the band is and your previous feelings towards them, you cannot help but enjoy the visual feast that they have more than likely commissioned for us to enjoy. But a great looking poster isn't necessarily a successful one. Music posters need to put their message across and put it across well. Whether it's advertising a gig, a tour or a new album, you need to get the information across to the viewer quickly and clearly. While putting the book together, I came to see that to do a great music poster you don't necessarily have to be a seasoned professional. Even some newer, up and coming designers can get it just right as long as they know what they are doing. But being an experienced designer in the field does help, as a lot of the posters below will testify.
Personally, I find that some posters, while the idea behind it might not be groundbreakingly original, can still look fantastic. When the imagery and type come together and are done just right, either in a subtle or plainly obvious way, in theme or color, it can turn a good poster into an amazing piece of design.
The selection
Here are 100 examples of the amazing work being made from around the world today.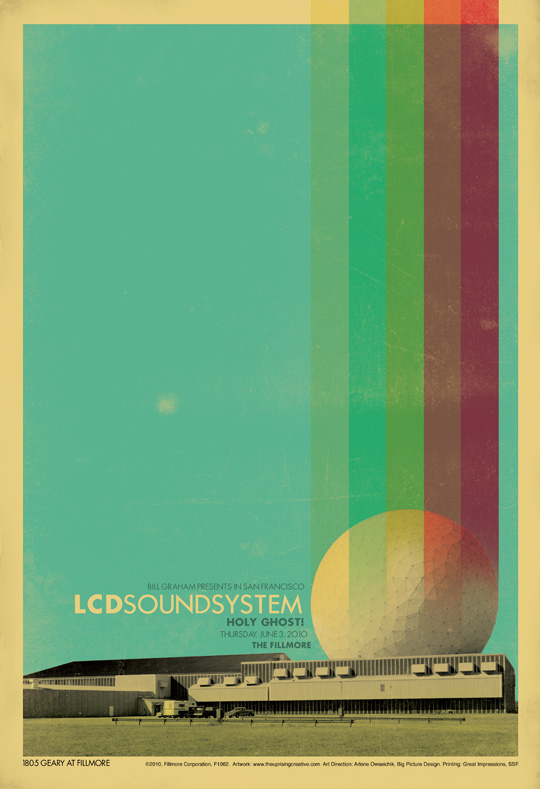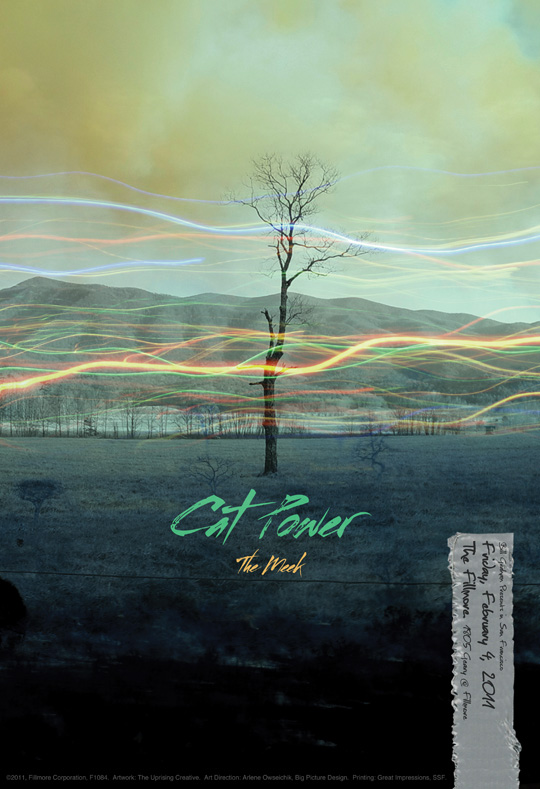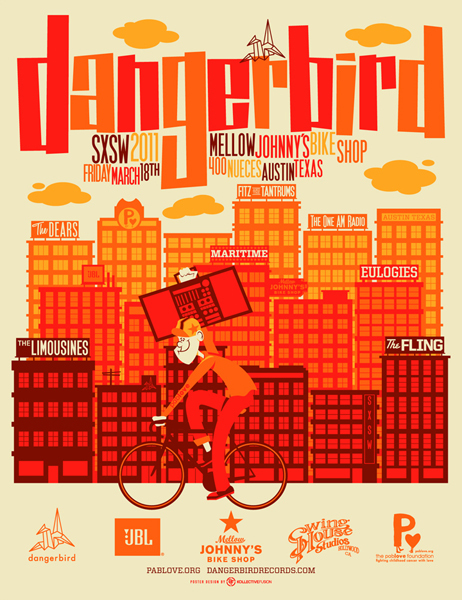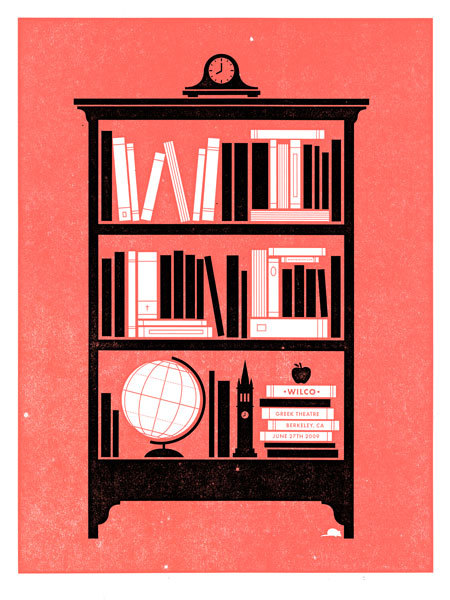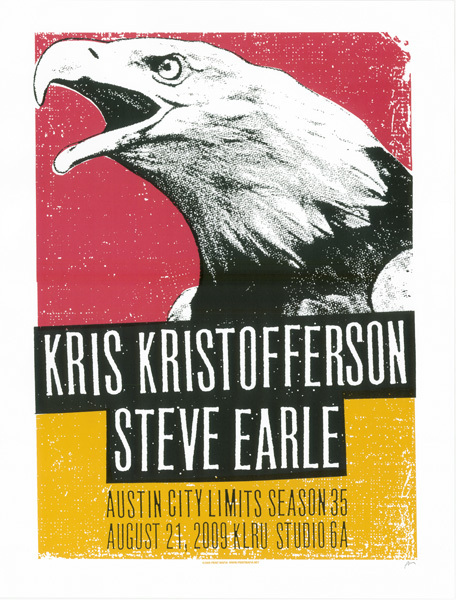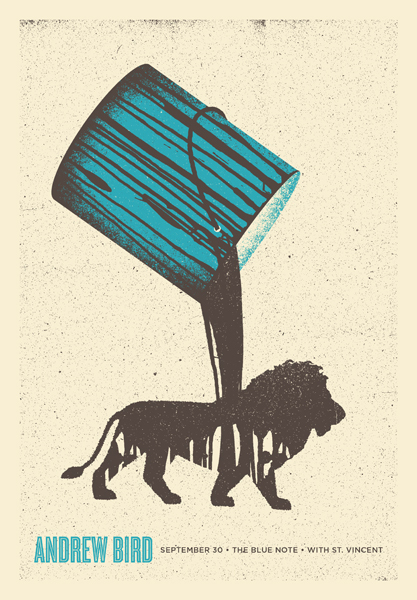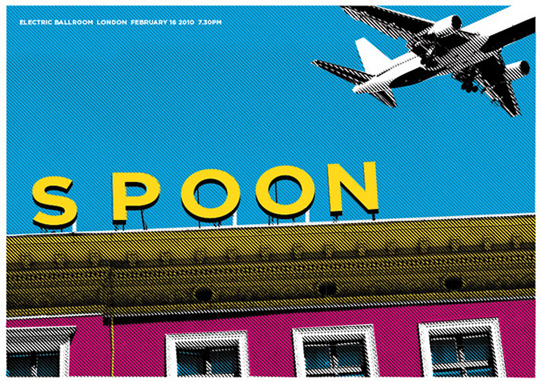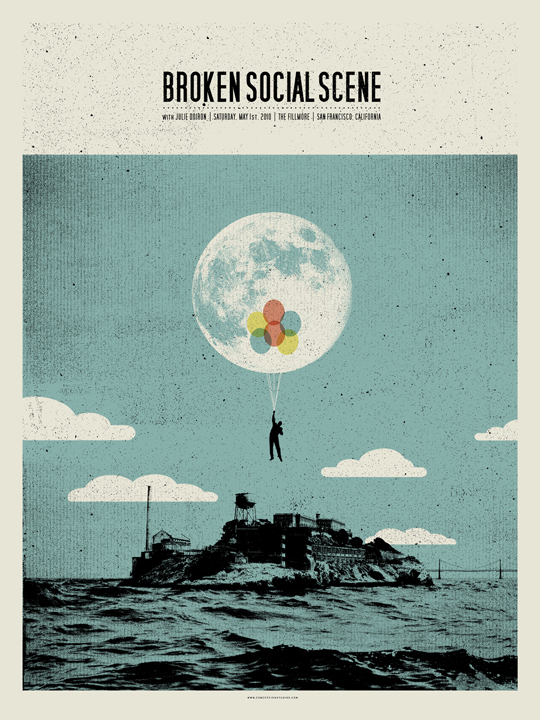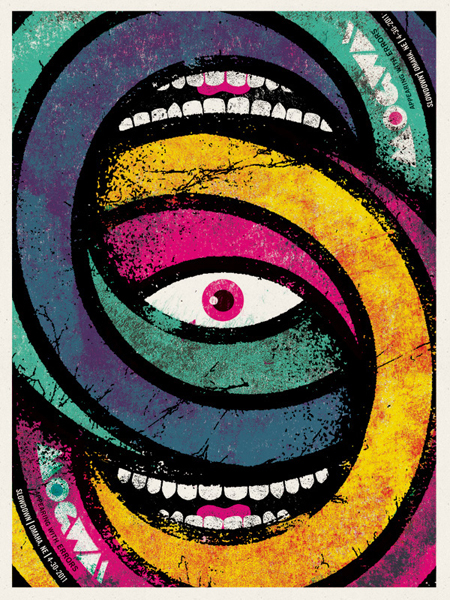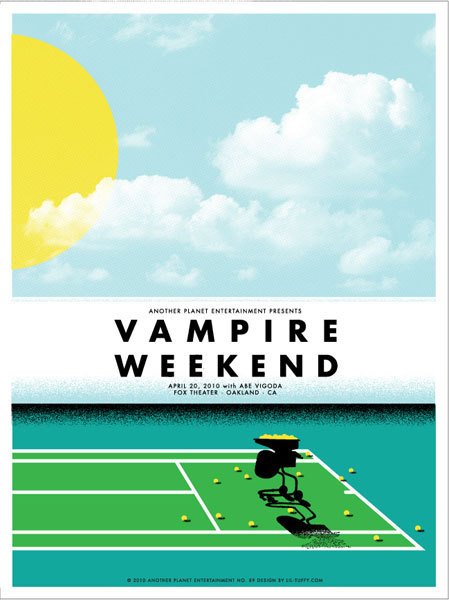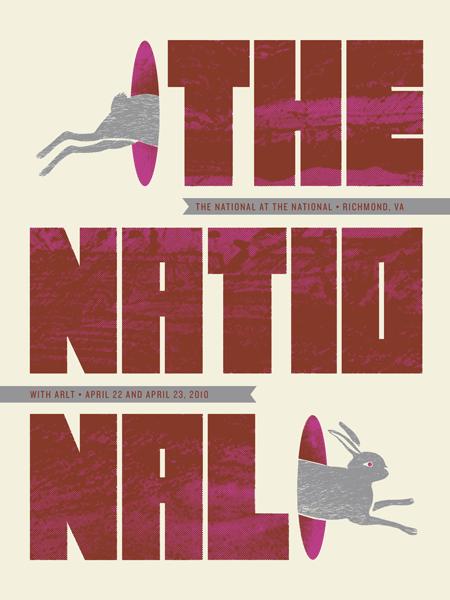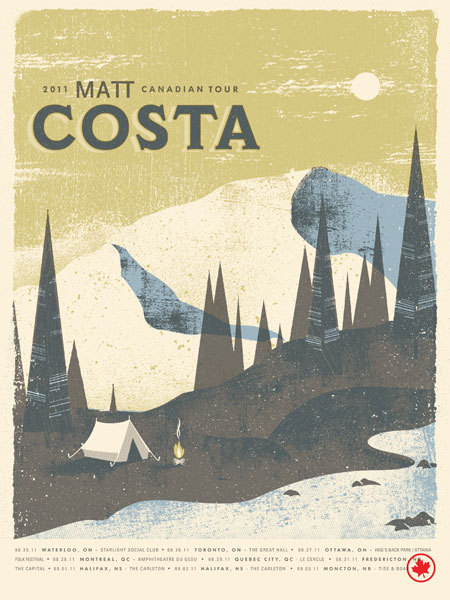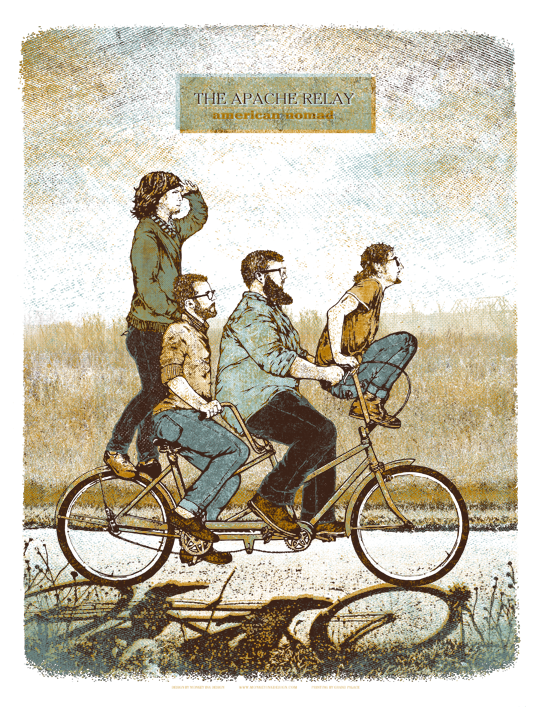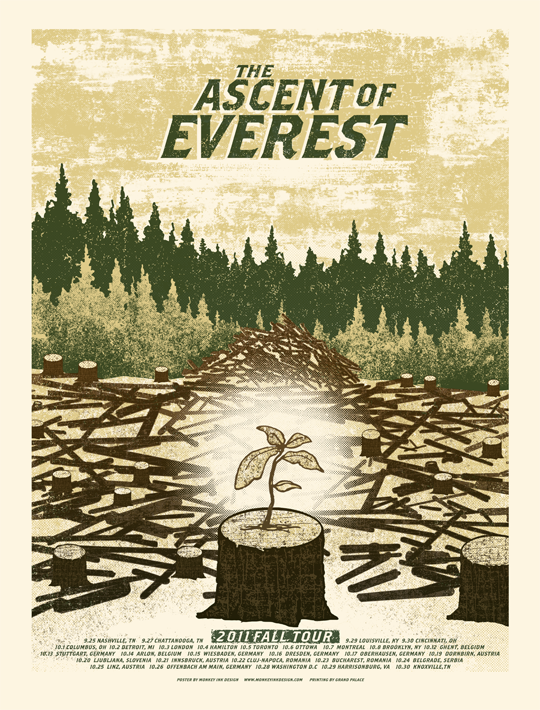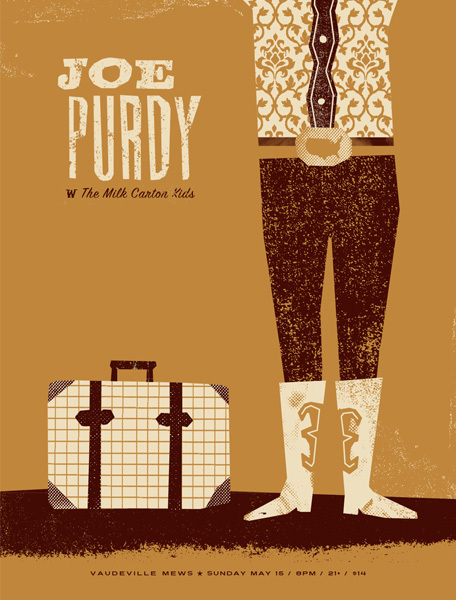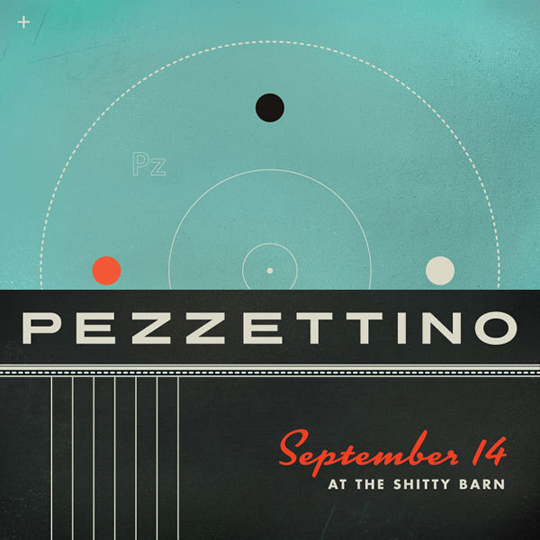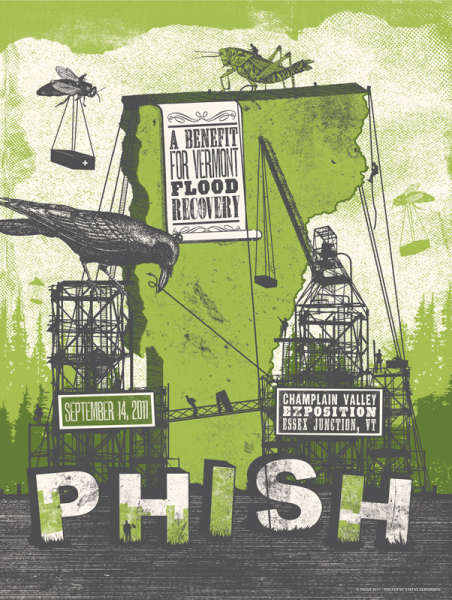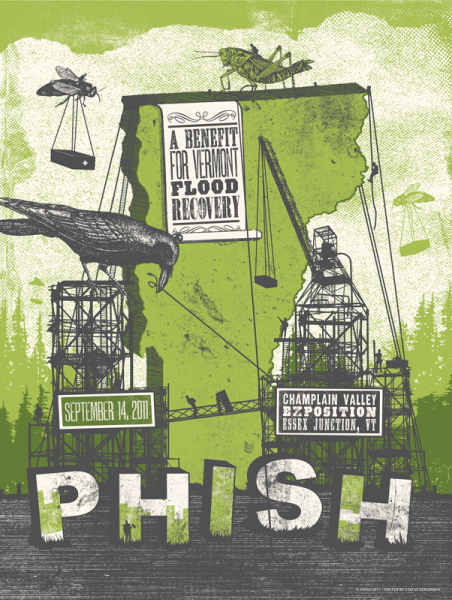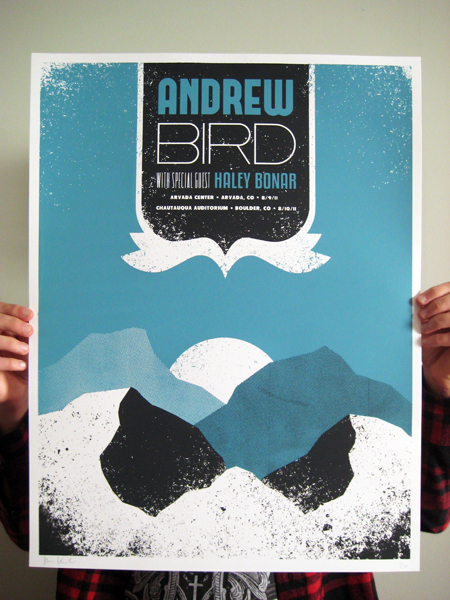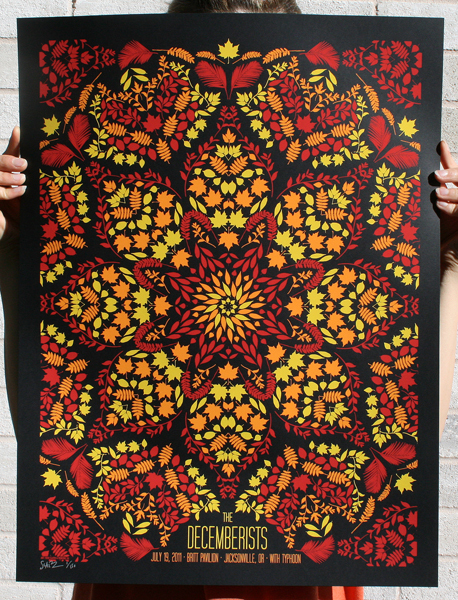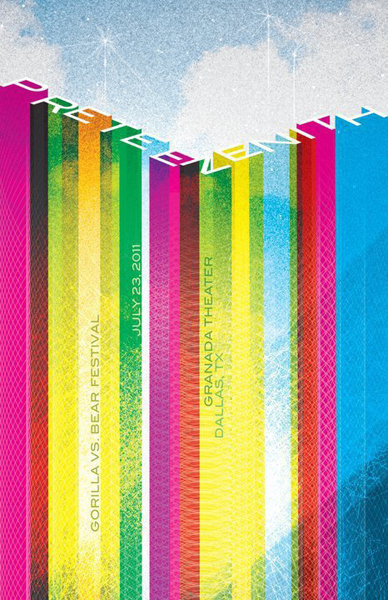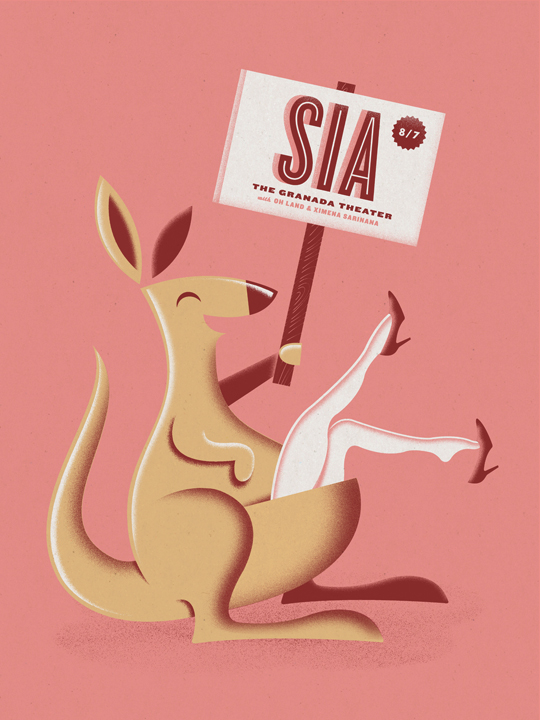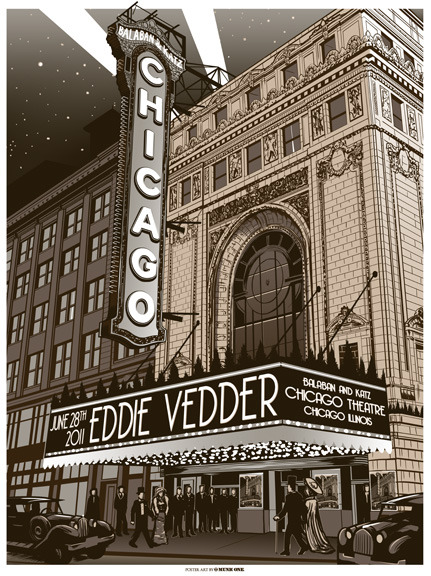 Written by Tom Booth. (Slightly) edited by Simon H.