Articles by Month:
January 2015
More Sports Jersey Mockups hit MockupEverything.com
Hello Mockup Everything fans!
Cleveland website designers, Go Media are back with 5 fresh new templates for you to love. We promised, after all.
Not yet a Pro User? Treat yourself by trying it free with a 7 day trial. Not only will you have access to over 250 templates, but these perks as well:
New templates each and every month (At least 5! Subscribe to our mailing list to keep in the know.)
The ability to save out your images on transparent backgrounds
Larger image sizes (twice the size of the free version)Treat
The resources to impress clients, family and friends beyond your wildest dreams. True story.
Onto this month's templates!
Football Jersey
Mock it up on MockupEverything.com
Also available for purchase as a Photoshop Template, only $2.99, here.
Soccer Jersey
Mock it up on MockupEverything.com
Also available for purchase as a Photoshop Template, only $2.99, here.
Slip-On Sneakers
Mock it up on MockupEverything.com
Also available for purchase as a Photoshop Template, only $2.99, here.
Ladies Triblend Zipper Hoodie, Ghosted Back (Version 3)
Mock it up on MockupEverything.com
Also available for purchase as a Photoshop Template, only $2.99, here.
Men's Flat Sweatshirt, Front Version
Mock it up on MockupEverything.com
Also available for purchase as a Photoshop Template, only $2.99, here.
So, what do you say? Let's go have some fun!
Pro Tips On Preparing Artwork For T-Shirt Printing
Hey designers, attend our all-inclusive soul-fulfilling three-day design retreat, WMC: Off-The-Grid, this October 5 – 7th. To learn more, head to wmcfest.com.
We are Go Media, Cleveland brand designers (and more), and we hereby decree that best way to ensure fast turnaround times on your custom printed t-shirt order and keep a happy, healthy relationship with your print partner is to deliver correctly prepared art files every time. By following the guidelines in this article, you can avoid unnecessary delays in the process that occur due to common artwork errors.
Tip #1: Start by planning out your color schemes.
This might seem like a strange place to start, but by planning your color palette first, you can avoid details that are often overlooked until it is too late. When creating an apparel order from scratch, it doesn't necessarily matter whether you pick garment or ink colors first. However, there is an undeniable link between the two that is reflected in the final product. Always simulate every ink and garment color combination by creating mock-ups ahead of time to proof the results on screen.
If designs are already created and you just need to add them to garments, the process is a little easier. It's important to check if your graphic contains the same color as your shirt. If so, those areas can be used as negative space – the space around and between the subject of an image – in the middle of your print only, as matching colors along the outside edge will not be visible.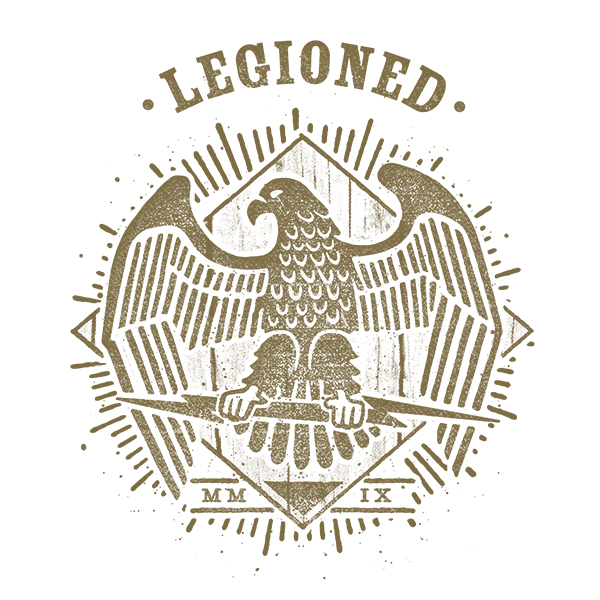 Similarly, ink and garment colors close in value will result in low visibility. Sometimes this can produce a cool effect, like when using tonal colors. However, if your intent is to have a logo that is readable from far distances, you may want to consider otherwise. To guarantee your logo can be seen from across the room at corporate events, make sure that you have maximum contrast between the two colors.
If starting from scratch with the ability to choose garment colors before inks, you can design with color harmony in mind. This requires a little more groundwork, but there are tools and resources available to help make this advanced technique easy even for the novice designer. First, you will need to determine the RGB values of the garment color that you have chosen. For our example, we will use the Alstyle 1301 shirt inline (92, 193, 81). Next, plug those values into a Color Palette Generator such as Kuler by Adobe. From there you can apply the different color theory rules to create additional ink color swatches.
With whatever colors you end up choosing, add them to your "swatches" palette and save them. Create a separate folder for this color scheme, and label each color in a way that makes sense to you. Use these presets as a guide to how you will paint each area of your design and do not stray from your original plan. Just think of this process as if you were picking "paint chips" from the hardware store in preparation to paint the exterior or interior rooms of your house.
Tip #2: Choose Pantone colors (only if you possess a physical color book).
One of the biggest mistakes is improper use of Pantone references. Many times designers will select PMS colors from their graphics applications like Adobe Photoshop or Illustrator and expect to see the results as they appear on their screen. This defeats the entire purpose of calling our Pantone references due to the differences in color calibration from one computer monitor to the next. To get an idea of how drastic color, brightness and contrast controls vary on screen, walk the television aisles of any electronics superstore.
The only way that your printer can guarantee a color match is if you both are looking at identical references. This requires both parties to be holding the exact same physical color book in their hands. The Pantone book that you will need for screen printing inks is called the Solid Coated Formula Guide. This color library is generally sold with an Uncoated version and costs around $150 for the pair. So, unless you need to guarantee exact color matching on a regular basis, this may be a bit of an investment for a part-time designer. The good news is that your printer will generally not require PMS colors with your order and will choose the closest available Pantone based on what they see on screen. Count on your local print shop to have correctly calibrated monitors and ideal lighting conditions for viewing color. Just remember that there may be slight variances from your "out of the box" computer that you are working from in your office.
Remember to include your PMS references in your written order submission. If the Pantones are only included in your files, they may be overlooked or assumed as non-pertinent information.
Tip #3: Design in Adobe Illustrator when possible.
If you can control how your graphic assets are created, always do so in vector format, created with Adobe Illustrator. Unlike .JPG, .GIF and .BMP image formats, vector graphics are not made up of a grid of pixels. These files can be resized indefinitely without sacrificing print quality, so if you want to use the same logo for business cards, postcards, t-shirts, banners and billboards, each one of them will print clearly and without the blurriness or pixelation that occurs when resizing images that were created in Photoshop.
When you create your graphics in a raster–based application, such as Photoshop, you are more or less stuck with the original dimensions. Always start your documents from scratch at the intended print size with a resolution of 300 pixels per inch. If you then copy/paste low resolution elements into that workspace, you will notice that it will resize the graphic and will appear much smaller. DO NOT scale these elements any larger, or they will become blurry and will print with poor quality. When in doubt, always create your artwork larger and at a higher resolution than needed, as you can always scale the art down without causing issues. Transforming files to be larger can get you in trouble.
On the condition that your artwork was hand-drawn and you need to digitize the illustration, be sure that you have scanned your artwork at the correct resolution. The general rule of thumb is that if you have drawn the artwork at actual size, then scan it at 300 dpi. If your artwork was created an 50% scale, then you will need to scan the artwork at double the recommended resolution (scan at 600 dpi).
Tip #4: Leave the separations to the professionals.
For t-shirt graphics, your print shop will be creating spot color separations themselves, so there is no need for you to try and divide the ink colors up on your own. Regardless of which program you use, set your color mode to RGB. CMYK, also known as full color, is for process color printing only, where the Cyan, Magenta, Yellow and Black halftones are blended on press to optically create the full color gamut. Instead, think of screen printing inks as pre-mixed paint colors that go straight from the bucket to your t-shirts.
Where a full color image is reproduced on t-shirts, your printer may use 8-12 spot colors printed as halftone screens to reproduce the spectrum of color in your file. This technique enables them to replicate photorealistic prints with more vibrancy, even on black garments, and with greater color consistency from one piece to the next. If the graphic is instead made up of all solid areas of color, the print may not contain any halftones at all.
The color separations that the pre-press department will create from your artwork will be specific to their equipment and workflow. Sometimes, creating your own separations will just be creating extra work for pre-press, as they might have to make corrections. If you are trying to achieve a particular effect, try to mock it up first. Always include instructions in addition to submitting your original untouched print file, and consult your printer ahead of time before submitting your order to confirm that they can produce the results you are looking for.
Tip #4: Save an editable copy for yourself and a second copy for print.
When you have finished your final design, be sure to save an editable file for yourself, just in case you need to make adjustments later. If your printer has issues with any of the things that you have done within your file, you want to be able to go back and make amendments without having to recreate them. Or worse—start from scratch.
Once this safety net is in place, save a final print file to send to your printer using the following guidelines:
Illustrator:
-Outline all fonts (convert to vector shapes)
-Embed all raster links
-Save as AI, EPS, PDF
Photoshop:
-Rasterize all text layers
-Merge all printable layers
-Save as PSD, TIF, PNG, PDF
*Create a separate layer for your garment color and label it. DO NOT flatten your artwork to your garment color.
Categorized:

Graphic Design, Illustrator, Photoshop, Tutorials

Tagged:

apparel, how to, Illustrator, jakprints, logo, Photoshop, printing, starting own clothing line, t-shirt, tutorial
What's the Best Project Management Software for design firms?
Part 1.
There's a cool new kid on the Project Management block, and her name is Podio. Podio has been receiving a lot of attention from our industry lately. Creative professionals are wondering if Podio has what it takes to unseat the old guard. That old guard being, you guessed it, Basecamp.  In this two part series, we'll discuss how these two stack up. Why? Because Go Media has been a Basecamp consumer for nearly a decade. And we just may have started to hang out with someone new. Which is the best project management software for our needs? Yours?
Before I get started with our review, please note this is Basecamp VS. Podio within the context of design & creative service professional workflows. Therefore, this can't be considered definitive, because other industries will have different needs and some of those needs could sway the argument toward one or the other. These are the findings at the time of writing this. We don't retroactively go back and edit our articles when new features are added. If you're from the future and find a discrepancy, please share it with the community by leaving a comment. Also, most of us have worked in Basecamp already. So I'm not going to scrutinize it as much as "the new kid".
Topics We'll Cover
Learning Curve & Usability
Task Management
Project Management with your Team
Project Management with your Clients
Proofs & Client Reviews
Calendar Integration
Email Integration
Part 2 (Coming Soon!)
File Management
API & Third-Party Integration
Automation
Pricing
Vendor Support
Conclusion
Learning Curve & Usability
Basecamp
For most intents, the ease of use has been the defining factor in Basecamp's success. Basecamp did an impeccable job of implementing a User Interface which hides the more advanced technology, allowing newbies to dive right in. When you found yourself wanting more, it usually just takes hovering over a subtle label and, voila, Basecamp DOES do that.
Basecamp did a superb job making their interfaces clean, straight forward and familiar. They took a lot of cues from traditional Word Processing, while elevating the UI with well designed controls, typeface selection and sizes. The information design and layout were clearly well-thought-out for maximum usability. Nearly every text field can be edited right on the spot. Basecamp truly set the bar for software-as-a-service through web applications with their attention to speed and prolific use of AJAX.
Podio
Not unlike Basecamp, Podio is indeed clean and uses AJAX to the max. The usability comparison pretty much stops there. I don't mean to elude Podio is a usability failure; not by any means. But Podio definitely has a much steeper learning curve when compared to Basecamp because of how it is built for flexibility. The core of Podio is an application builder where you design (or import from the Podio community) your very own "Apps". Podio apps are actually more like templates.  You can design your app using unlimited fields, such as Text, Categories, Dates, Application Relationships, Contacts, a variety of numerical fields and more; at the time of writing there are 14 different field types to choose from.
Once you've created your Apps in Podio, then you can get to work. The Podio UI & UX offer a lot of controls, some of which can be confusing. Apps are created under "Workspaces" which are discreetly tucked away in the corner. It's a tad off putting if you jump around Workspaces constantly. I suppose it's a lot like Basecamp's Account switcher mixed with their Projects, but the rationale for Podio Workspaces is more centered around the perspective of traditional business departments. In that sense, Podio Workspaces make more sense than Basecamp Accounts if your company is indeed operating more than one department.
The biggest UI/UX complaint is Podio's strange representation of "Contacts". They have what they consider Podio Users or Members which are your team users/collaborators, but they label them Contacts and mix them with what they call "Workspace Contacts" which are NOT Podio Users, but rather a basic sort of contact address book. More on Contacts later.
The default App View/landing page in Podio has a learning curve as well. Podio did an excellent job with AJAX throughout their app, but didn't keep those same standards here. Although powerful, it can be a tad jarring to navigate the different Views & Reports and then effectively save them appropriately. This is an awesome feature. Basecamp's filtering/reporting is nearly non-existent, Podio's is just a bit convoluted.
Who has the edge in Usability? Basecamp.
Task Management
Basecamp
Tasks are referred to as To-dos in Basecamp. There's a "Your open to-dos" feature which gives you a bird's eye view on everything ahead. It's easy to delegate to-dos to your colleagues. You can even assign to-dos to your clients.
To-dos can be expanded to reveal notification settings and attach files. Notifications are associated with email alerts. You can drag & drop to re-order them.
 Podio
Tasks have been put at the forefront of Podio. If you're reading this article, you obviously know from experience, project management starts and ends with deliverables and deliverables are built on tasks. The global Task view gives you a bird's eye into your tasks across all Podio Workspaces. This has an advantage over Basecamp if we try to consider Workspaces analogous to Basecamp Accounts. In Basecamp, you would need to navigate across Accounts to truly see all of your tasks.
Reminders, files, labels, hierarchy and inline editing is essentially comparable to Basecamp. The only noteworthy addition in Podio is Task Comment Threads and Descriptions. These two more robust fields really improve the collaboration and accountability factor. Basecamp "Discussions" pickup where Todos leave off, but alas it is a separate feature. And we all know, in project management, system fragmentation is the mother of human error.
There's also a sort of All Tasks view where you can see all of the tasks across an entire Podio Workspace. It's under the Activity log's little wrench icon.
Who has the Task Management edge? Podio.
Project Management with your Team
Basecamp
We have to give credit, where credit is due – Basecamp wrote the book on modern project management. Simplicity is, well… NOT simple. The brilliant folks behind Basecamp managed to boil down the process of project management into its very basic, fundamental parts. They made it so easy to do, and left out their opinions about how to do it, in such a concise way; virtually any type of organization can effectively put Basecamp into their workflow. It's a cinch to on-board your team, delegate tasks, have discussions, share resources and stay organized with Basecamp.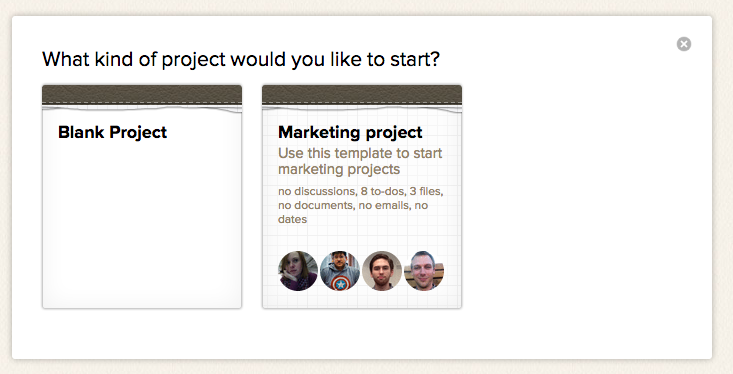 You can absolutely manage the vast majority of projects using Basecamp. It's a veritable collaboration and communication hub which, at the end of the day, is the crux of teamwork. These screenshots say it all.
Podio
Podio can indeed do almost everything Basecamp can, in it's own way. Keep in mind, this only happens after you contend with the learning curve. Once you have your "Project Management" app created, it could easily cover the same fundamentals. Discussions leave a lot to be desired (more on that later), but descriptions, tasks, files, due dates and team collaboration are all well accommodated. After the learning curve, Podio's amazing flexibility with custom apps can be a huge advantage over Basecamp depending on your organization's needs and ability to manage the tools. Podio Reports & Views are also very advanced. That said, it might be clutter for many particularly smaller firms.
Who has the Project Management with your Team edge? Podio, by a slim margin for features & flexibility.
Project Management with your Clients
 Basecamp
Basecamp has clearly made outward facing client engagement a priority in its application. You can easily bring a client into their project, giving them nearly all the same tools as your team and without an additional fee to make them a "user". Basecamp is very easy for a client to sign up with and their client invitation emails and entry points make it easy to get the hang of.  You can control what clients gain access to and can see, down to a granular level.
As we all know, trying to rope clients into collaborating with us on a platform in the fashion of how we each work, is never a given. Most clients really only want to deal with us through email. Basecamp has a tremendous advantage over Podio with their Discussion threads. Discussions do not require the client to become a Basecamp user. You can simply loop a client into an email conversation which is routed through Basecamp Discussions. The email correspondence is automatically parsed and mapped to the appropriate sender's Basecamp profile whether or not they ever login.
Basecamp has the advantage of being a market leader, making it much easier to bring a client into the fold because they likely already have an account.
Podio
I mentioned, earlier, the convoluted "Contacts" model Podio uses. The weirdness doesn't stop there. They have what they refer to as "External Users" which are Contacts… or clients, or something like that. These are different from Workspace Contacts, which are a more powerful means to organize your clients. But alas, they're completely separate! The External Users are mixed in with your team, which can be very annoying. Podio claims to be working on streamlining all the Contacts nonsense, but right now it leaves a lot to be desired.
Inviting External Users into Podio is a higher bar because of the learning curve with Workspaces and how Views are designed. It is not intuitive for the lay person and they don't have market share to rest on their laurels. This topic is probably THE Achilles's Heel for Podio right now.
That said, you can indeed share a Podio App item in several ways with the outside world.
Invited users will still have to contend with Podio's learning curve. Being the new kid on the block will hinder client's willingness to take the time to sign-up.
Trying to loop non-Podio users into a Podio workflow is nearly impossible. They have nothing adequately competing with Basecamp Discussions. There's a 3rd party service called Globimail, but Podio's API won't allow proper Email threading where senders are accurately cited. All the threads get lumped into one. More on this in the Email Integration topic.
Who has the Project Management With Your Clients edge? Basecamp.
Proofs & Client Reviews
Seeing as this is a review geared toward creative professionals, a very common need is the ability to collect feedback on images or graphic designs. It's very useful to have that feedback recorded directly alongside the files, so you can cross-reference every detail. This feature is an easy comparison.
Basecamp
Has it going on.
Podio
Doesn't.
That might not be completely fair. Obviously Podio has a file manager and files can be shared with users. In fact, the file manager rivals some of the best I've seen in the SAAS segment.
But collecting feedback on Podio item files, in an intuitive manner, is virtually non-existent.
It's probably obvious who has the Proofs & Client Reviews edge: Basecamp
Calendar Integration
Calendars are tricky business in project management. They can easily become overwhelmed if you start putting every little task onto them. Another common problem is when you try to squeeze projects which span an extended period of time over them. You often end up with what you'll see in the Basecamp screenshot below. Neither platform has come up with an innovative UI solution to this problem.
Basecamp
Likely thanks to it's maturity, the Basecamp calendar covers just about every usage scenario you could think of. Events are easy to create, invite users to, and edit. Deadlines, events and to-dos can all be assigned to a calendar. Basecamp creates a unique calendar for each project and gives you the ability to create and share even more. This gives you a nice way to divvy up assignments and toggle what you're looking at. We all know how busy looking a calendar layout can become when managing several projects.
Color label each of the multiple Basecamp calendars. Calendars can be shared outside of Basecamp using the iCal XML feed format.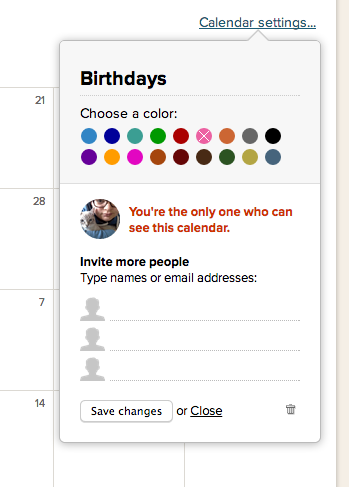 You can invite internal and external contributors to a calendar. This can be a great way to share deliverables & milestones with a client.
Aside from the inline ease of use Basecamp is known for, their integration with the famous Basecamp Discussion threads can be spawned from just about any item, including Calendar events!
Podio
Podio has a ways to go with their calendar. It works well for what it does, but far from as feature rich as Basecamp's. What you see is pretty much what you get. It offers iCal sharing, gives you pretty common usability features. There's no inline (ajax) editing like in Basecamp. You'll leave the calendar to try and edit something. But it's clean and covers the basics.
One nice feature differentiating from Basecamp's is the ability to sort of mute a project from the calendar. You do this at the project level, which is a different paradigm from Basecamp. In Basecamp, you would toggle a project calendar view, similar to how it works in Google's. Because Podio doesn't spawn unique calendars for each project, this is fundamentally different, but at least useful in its context.
Another setting to toggle what you're looking at, on the single Podio calendar, is how events & tasks relate to you. This is neat, because it lets you silence items you're really not involved with on a weekly basis. This is useful for Producers who might not need to be actionable on a project until a certain phase is complete or for Art Directors who want the bird's eye in one place but maybe not muddying up their own calendar.
At this juncture, we have to give the Calendar Integration edge to: Basecamp
Email Integration
Despite the futurists who've proclaimed the looming demise of email, email continues to be a cornerstone in the modern business system. Sure, some innovations have tried to replace email. Asana and Slack come to mind. The challenge with such an ambitious goal; most businesses don't operate in a bubble. Most businesses rely on a lot of interactions with a lot of stakeholders, namely other businesses, consumers and vendors, to successfully serve those stakeholders. If you're reading this, you know how difficult it is to get your clients to adopt YOUR system. Your clients have their own operations to be concerned with. They're not going to make a substantial effort to accommodate yours.
This is where email integration must come in. And to cut to the chase, Basecamp does this better than anyone out there.
Basecamp
Project activity email notification controls, check. You can be very granular with who's notified and with what.
You can also control your own. Set an email which might even be different than that of your account.
Basecamp recently added a Gmail support feature where a link to the item is automatically shown.
We talked about Basecamp Discussions  earlier. One of the most powerful and useful features is the ability to loop a non-user into the thread. This means a client or customer doesn't need to ever signup and into Basecamp to be a part of their project conversation. Any adopter of Basecamp knows how incredibly useful it can be to keep correspondence within the context of a project. Basecamp clearly agrees and makes it incredibly easy.
You can also send content INTO Basecamp through Basecamp "Email In". The below infographic says it all.
Podio
Podio's email integration is a bit of a mixed bag. There are some unique and excellent features which align to its tremendous flexibility. There are some seemingly obvious integration missteps leaving a lot of the community scratching their heads.
Podio notifications are reliable and work well. The settings are quite pragmatic.
Podio's remarkable flexibility is at the core of its value. You can essentially design your "apps" to suit your workflow. They did a fantastic job aligning an Email to App feature where you can map emails sent to Podio to automatically create items in your custom app. This is one of the stronger email integration features in the topic.
Podio also offers features similar to Basecamp's Email In. You can email to a unique Podio addresses for Apps, Items and a few other features like Messages and even a Facebook like Status.
The area I've seen the most complaints about Podio is it's lack of Email integration for actual conversation threading. You know, what email is designed for. Yes, you can indeed rope non-users into becoming "External Users" where they can learn how to use Podio and you can try to get clients into your workflow. I'm beating a dead cat here. Podio doesn't offer anything remotely close to Basecamp Discussions for non-users. It's so bad, a third party developer took it upon himself to create a product called Globimail. Globimail does the best they can to try and help add decent email threading into Podio. It's pretty rough, but we're thankful for their service to the community.
This one is light's out. The Email Integration winner is clearly: Basecamp
Part 1 Wrap Up
"The Edge" by the numbers, Basecamp: 5. Podio: 2. Is Basecamp running away with this? Maybe. Check back soon for Part 2 of this review. We'll update the links in this post when it's ready or you can find it on the zine's homepage.
All Basecamp screenshot images are copyright ©2015 Basecamp. 
All Podio screenshot images are copyright ©2015 Citrix Online. 
Content, designs, pricing & other implied features are subject to change.
Here at Go Media, we totally geek out about design. It's all that we do and all that we dream about.
We love not only getting our hands dirty every single day, but also recognizing great design when we see it. And living in Cleveland, we are proud to be surrounded by many companies equally obsessed with impeccable design. We're proud to be surrounded by companies and clients who go out of their way to dedicate time, money and attention to ensuring their brands, logos, websites and design experiences are top-notch.
Our challenge was paring down a long list of such companies whose design was on point in 2014.
Here are some of our favorites (in no particular order).
We award these companies with our first annual Go Media 1st Annual Best of Cleveland Web and Graphic Design Awards.
To these companies, we say: well done!
Cleveland Museum of Art
Nominated by Chris Comella
"My favorite design experience in the city, hands down. The Cleveland Museum of Art's newly finished renovations have brought the whole experience to a new level."
Trentina
Nominated by Chris Comella
"Team Sawyer's new restaurant has such a nice, tight visual identity. A lovely combination of art, textiles, and graphic touches create a very unique and sophisticated brand for the new restaurant." Hats off to Jonathan Sawyer, Amelia Sawyer, Jason Radcliffe, Matt Sweeney and Christine Wisnieksi
Jeni's
Nominated by Chris Comella
"All the attention to detail adds up to a really fun, and appropriate visual identity for Jenis ice cream. Not only is the ice cream my personal favorite, but when you want to actually drive to the eastside town of Chagrin Falls just so you can also take in the vibe at the shop, you know the design is working."
Market Garden Brewery 
Nominated by Lauren Hudac
"The MGB brand depicts a wonderful balance of bold, industrial chic design. They've mastered the art of a brand identity system with the a library of graphics for various applications."

Campbell's Popcorn
Nominated by Lauren Hudac and Aaron Roberts
"Campbell's business continues to grow as it opened its newest "factory" store in Lakewood last year. New awnings and window decals make the whole brand experience just that much sweeter."

Rustbelt Reclamation
Nominated by Lauren Hudac
"The logo almost has that hand-crafted appeal, which reflects what the company offers through their up-cycled materials. A clean website, beautiful photography, and moving brand video round out the circle for a strong brand."
Access Shelter by Form
Nominated by Wilson Revehl
"Form's branding and site design for ACCESS, a homeless women & children advocacy and assistance organization, is perfect. The new identity and color palette is approachable, while vibrant, and well curated for the demographic.
The ACCESS homepage greets you with bold, full screen HTML5 video vignettes which cycle through succinct personal stories scrawled on cardboard. It's completely engaging and effective without making a sound.
The rest of the site boasts a beautiful, spacious layout. The site does a great job fully leveraging the color palette in a tasteful way. A lot of care went into photo selection & treatments. Focal panels and calls to action are well thought out. You can tell Form carefully considered the information architecture and brand messaging when they approached each key page design. Well done."
Duct Tape Festival
Design and Development by Aztek
Nominated by Bryan Garvin
"Single page, responsive, and just straight beautiful. Scroll through the Duct Tape Festival website and you'll see why it's one of my favorites. Bright, whimsical and warm are just a few characteristics that makes this one of the best sites in the region."
Cleveland Public Theatre
Website and Event Materials
Nominated by Bryan Garvin and Carly Utegg
"Let us give a big high-five to Sean Higgins for his illustration work on all of the CPT event posters. His work is beautiful and engaging, doing it's job of attracting an audience." – Carly
"The CPT Event Posters set them a part. Quality work and the site works with them. The site allows the posters to thrive without overwhelming you. Just a great presentation." – Bryan
Ohio City
Nominated by Aaron Roberts
"It's no surprise that Ohio City is on the rise. With all the new shops, bars and restaurants opening up, the new identity & website speaks to its approachability and continued prosperity."
CAN Journal
Nominated by Aaron Roberts
"It's always exciting to see the new CAN issue on the racks. Every page is not only eye catching, but thoughtfully designed. This is by far our favorite local arts publication."
NEOMFA
Nominated by Aaron Roberts
"Go Media gave the Northeast Ohio Masters of Fine Arts in Creative Writing (NEOMFA) program a fresh new look in 2013. We're so happy to see how it has been implemented and enhanced since then."
Spice Kitchen and Bar
Nominated by Aaron Roberts and Renee Gabella 
"Every part of the Spice experience has been executed with design in mind. No matter if you're dining at the restaurant, checking out their website, or having food catered by Spice of Life Catering Co., all their touch points seamlessly speak to their mission and personality." – Aaron
"Their website, is very informative, holistic – exposing, and expressing the brand without too much clutter, or loosing the interest of the viewer. A++" – Renee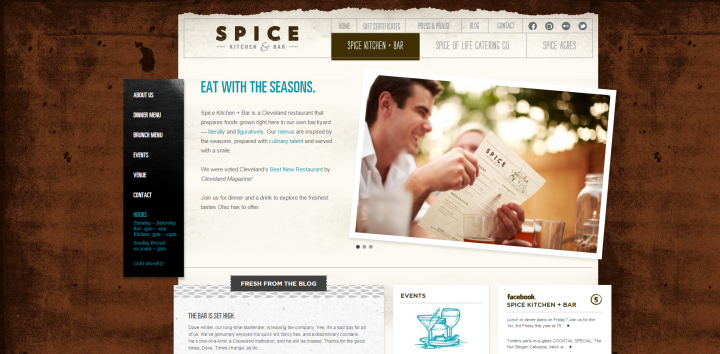 Bad Racket Recording Studio
Nominated by Heather Sakai
"Bad Racket's site is a Cleveland music lover's dream. Photos, videos, interviews, articles. Plus, design-wise, it's crisp and clean. Easy to navigate. All around, a win."
Jakprints – Designed and Directed by Ted Barnes and Justin Carolyne
Nominated by Heather Sakai and William Beachy
"Everything Jakprints does – from their website, to logo, to trade show display – is downright solid. They just know who they are and how to express that to the world." – Heather

"Marketing Materials, Print Ads, Tradeshow Displays – you name it, JakPrints is KILLING IT.  Nevermind that we're super close friends of theirs…their designs rock." – William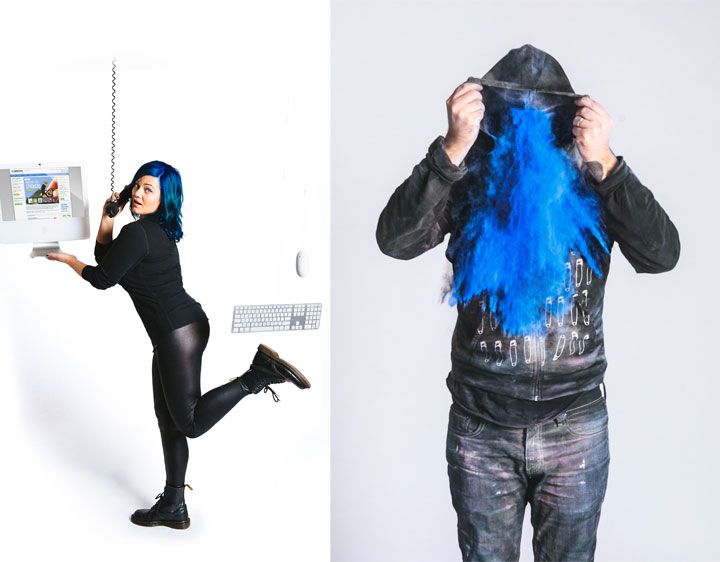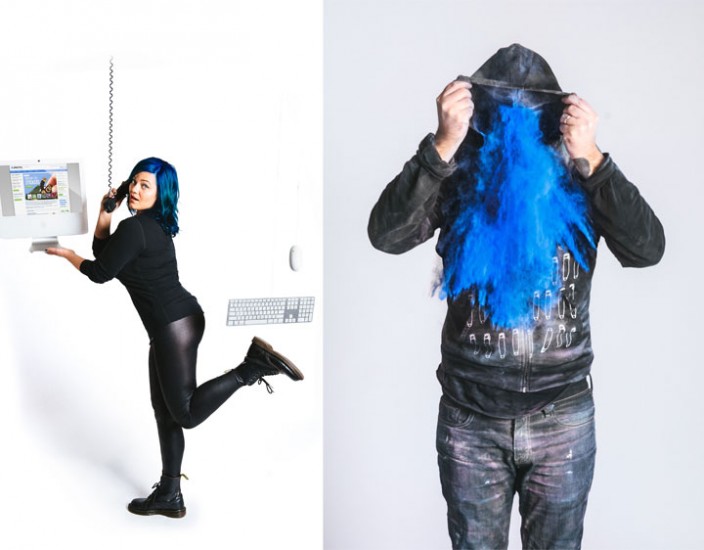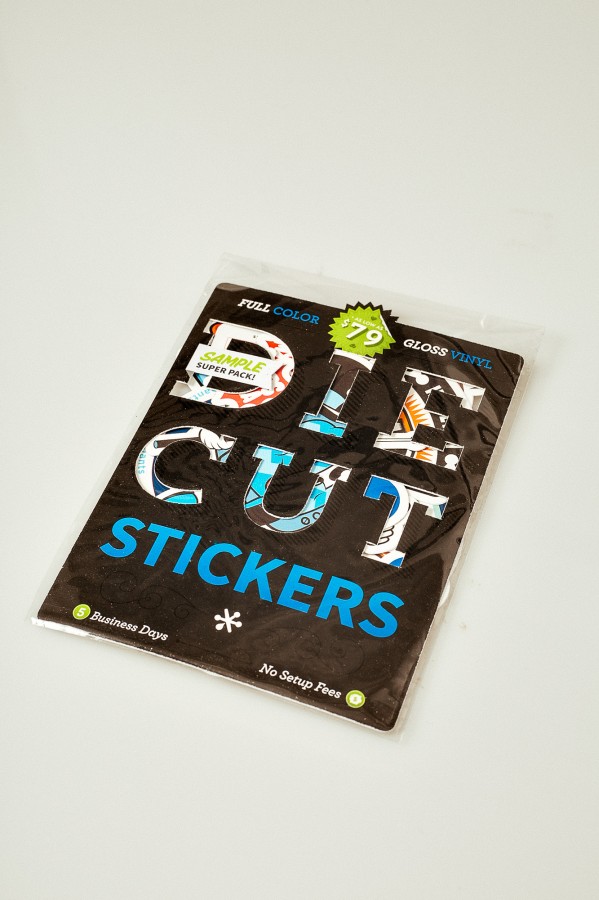 CLE Clothing
Nominated by William Beachy
"There are a LOT of Cleveland Apparel brands, but the quality of CLE Clothing's designs is unrivaled. The concepts are more clever and the style is spot-on."
Sherwin Williams
Nominated by William Beachy
"From their clean, well designed stores to the amazing animated color swatch TV commercials, SW's design is absolutely top notch – and BEAUTIFUL. And hat's off to them for not changing their politically incorrect logo of a paint can dumping paint over the entire world – how easy it would have been for upper management to shy away from from this classic logo."
University Hospitals
Rainbow Babies & Children's Hospital
Nominated by Heather Sakai
"University Hospital's "There's Only One Rainbow" brand campaign by Brokaw is simple yet engaging, warm and inviting."
___________________________________________________________________________
Yes! We know! We missed someone! Who? Let us know in the comments section below! See you next year!
Categorized:

Design Community, Go Media, Graphic Design Inspiration, News, Web Roundup

Tagged:

access shelter, bad racket, best design, best of cleveland, campbells, can journal, cle clothing, cleveland, cleveland museum of art, cleveland public theatre, design, design awards, duct tape festival, form, go media, jakprints, jenis, market garden, neomfa, ohio city, rainbow babies, rustbelt reclamation, sherwin williams, spice, trentina, university hospitals, web design
Today's talk, held at our annual design, art and music conference, Weapons of Mass Creation Fest 2014, comes to us from Jolby and Friends. Jolby and Friends is a collaborative studio based in Portland, Oregon dedicated to telling stories through design and illustration. [Just another keen message from the home for custom website design in Ohio, Go Media].
Here's what Josh Kenyon and Colby Nichols, otherwise known as Jolby and Friends, had to say about the talk you'll find below:
Achieving Better Collaboration
"Most creators only scratch the surface about what it means to work with someone else. After 8 years of working together and pushing the idea of collaboration, we want to ask "what's beyond a typical collaboration?" How can you get closer, dive deeper, and create something bigger than anything you could have imagined? Collaboration happens at every level of what we do from concept to execution. As a team of designers, makers, illustrators, thinkers, and wonderers, we accomplish more than any of us could have done on own. This is our foundation and our goal, to collaborate for the better."
Watch the Video
Listen To The Podcast
This talk was given at Weapons of Mass Creation Fest 2014 in Cleveland, OH. For more info, check out wmcfest.com
To listen to more Fest talks, head to our Video and Podcast section, right here on the 'Zine.
For more about Jolby and Friends, head to:
Official Site | Twitter | Instagram | Facebook
Cover photo by Caroline Moore
Jolby and Friends bio: Josh Kenyon & Colby Nichols (Jolby) began their partnership in 2005 after meeting at the Art Institute in San Diego. They began to do work as a team after-hours while working as Art Directors and Designers within various agencies. In 2010, the two decided to open their own studio built on the foundation of collaboration and creating the best work possible. They now operate as Creative Directors and Art Directors for Jolby & Friends.
How to Brand Your Apparel Line: Keys to Success
"It's a common misconception that a brand is a company's logo," Go Media Partner graphic designer extraordinaire Jeff Finley notes in his book, Thread's Not Dead. "That's just part of it. Some experts say that a company's brand is the "gut feeling" in their audience. The brand is actually a combination of all experiences that a person has with a company. When you think of every interaction as "branding" you can begin to shape the way people feel about your company in a natural way."
So just how did our favorite clothing brands build their brands and what can you learn from them?
Read on as we talk shop with Jeff and friends Ben Scrivens from popular apparel brand Fright Rags, visual media designer Lain Lee and Hallie Perrin and Chris Miles, both from Cleveland based printing company Jakprints.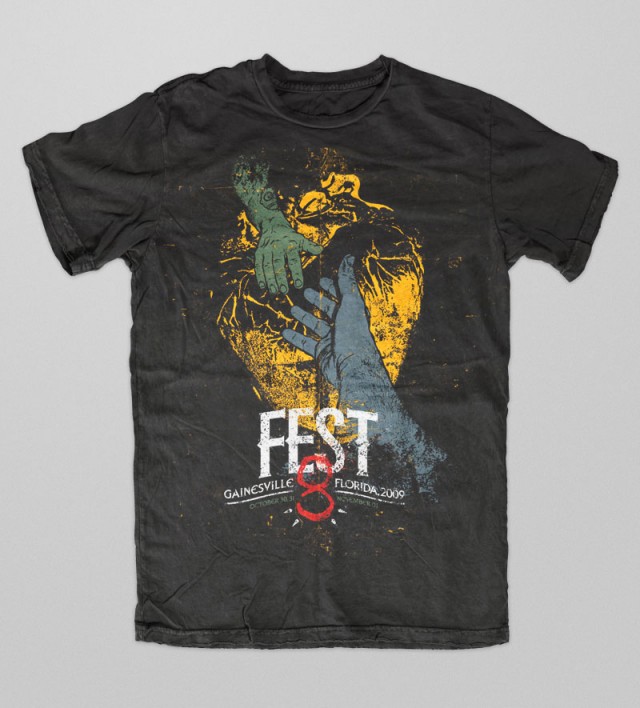 Consistency is Key
"The most important thing in branding is consistency. You need consistency in your designs, website, packaging, and social media presence. You need consistency in the way you talk to customers, how you answer the phone, what your email signature says, and the verbiage on your website, etc. The number one thing to remember is you are setting and meeting customer expectations." – Jeff Finley, Author, Thread's Not Dead
"It is very important to keep consistency throughout your brand so that the community can recognize it in stores, in the streets, and on social media. My recommendation for keeping this consistency is keeping your logo and the garments you use consistent throughout the merchandise you produce. This helps the community recognize the logo and for the consumer to recognize a high quality product that they love. It will also give them the confidence when purchasing from you." – Hallie Perrin, Jakprints
"Developing your Mission/Vision Statement in the early stages of planning can help identify who your core demographic is.   Staying true to the core values expressed in that document is a sure way to get your customers to identify themselves with your products.  Be consistent with these principles when building your brand and you will have longevity in the marketplace.
Fashion is a reflection of our own personal tastes and even the most obscure has a following. Get in touch with those personalities and make them feel like they have a larger sense of community by leveraging social media.  By giving them a platform to connect with like-minded individuals, you will gain invaluable advertising through word of mouth.  Stick to your ideals and participate in your own forums, with it will come an army of loyal brand patrons." – Chris Miles, Jakprints
Build a Culture Around your Brand
"It's all too common for people just starting out to tout themselves as bigger than they are. They use terms like 'we' when it's just one guy in his basement. I did the same exact thing… Ironically, as I really did become a 'we' I gravitated to using my own name and identity with my brand. I personalized emails to my customers, and even shot videos of myself talking about how I got into horror and why it means so much to me. Little did I know, I was crafting my story behind our brand and putting a face and voice to the company that customers could relate to. Now I spend a lot of my time cultivating those relationships by doing things like sending surveys, allowing customers to vote on designs, showing them the process of taking a design from sketch to shirt, and even showing them how a shirt is printed." – Ben Scrivens, Fright Rags
"The first step in building a culture around your brand is to DEFINE the culture you're seeking to appeal to and develop.  A huge mistake a lot of these apparel lines make is not defining their brand – the who, what and why they're doing it.  They start out by making clothes they or their friends want to wear more than anyone else, never really taking the time to do their due diligence and research, making sure that their audience is also looking for what they're putting out.  Without a definition, without a "backstory" to your brand, without understanding the culture you're seeking to develop around the brand, you're doomed to just putting designs on clothes (and being stuck with unsold inventory). Building a brand is way too expensive and time consuming to not take the time to define the who, what and why you're setting out on this journey for." – Lain Lee, Lain Lee 3 Design
Concentrate on What Makes You Different
"What I believe makes Fright Rags unique is the connection we have to not only the horror genre but to our customers. Everyone who works with us is a fan first. We think like horror fans, and we are active members in the community. Using that as a jumping off point, our sensibilities are already tuned to what other fans might like, which helps guide the types of designs we create. Also, we use original artwork commissioned by artists for our designs. While that is done more and more these days, it was a fairly new thing when we first started as many other companies used poster artwork for their shirts. Our designs are unique artists' takes on the films we love. Branding is as simple as finding those things you do that sets you apart and honing in on them. It may only be one thing, or a few, but you need to boil it all down to the essentials and build on those. It's simple – yet also very difficult – because shirt sites are a dime a dozen these days so you have to be very clear with your message or no one will buy from you. In addition, authenticity is also crucial. If you aren't connected to the types of products you sell in a personal way, it will be much harder to convince others to trust and purchase from you.
I get emails all the time from people who want to create their own brand and they are so fixated on how many designs to release when they start or how many to order for their first run. While those need answering, they are the last things to figure out. If you don't have customers then it doesn't matter if you order one shirt or one hundred. What makes you stand out? What is your or your company's vision? Why would I buy a shirt from you? Answer those questions first, and focus on creating your brand and customer experience around them. The rest will follow." – Ben Scrivens, Fright Rags
Focus on Customer Service
"Customer service is huge for new clothing lines. The main goal for customer service is to ensure that customer will be be a return customer even if the issue/situation is not in their favor. If that's a promo code, or an email for them to be the first to know when their out of stock garment is back in stock, it will make that customer feel special and feel like a key asset to that specific clothing line. The possibilities of making that customer feel special are endless, and being resourceful with this is key. – Hallie Perrin, Jakprints
"Customer Service is the key to having repeat customers.  If you plan on selling your merchandise online as many independent clothing labels do, be sure to have as much information available about the fit and finish of your garments.  You will reduce the amount of returns by simply listing the measurements of each size and by providing a footnotes about the merchandise and models shown on your product pages.  When possible, include helpful hints like "sizing runs small", or "loose fitting".
Implement Free Shipping and Hassle-Free Returns if possible.  By including these costs in your "overhead" before you add markup, online retailers can lower the barrier to entry.  Bank on either worst case scenario when building your shipping costs into your pricing or seek out flat-rate mailers to ensure that your operating costs are fixed.  2-way shipping may be too much cost for your product's price points to absorb, but if on average your customers only return 1 out of every 20 orders then you can build an extra 5% of the shipping fees into your product so that your return will accumulate over time.  Be sure to audit the amount of returns vs. the number of shipped orders at least once a year and make adjustments accordingly if necessary.
Last but not least, respond to all comments and complaints promptly.  Negative reviews on the internet can be devastating for a company of any size and can be almost impossible to erase from the web.  Treat even the most irrational customers with respect and offer them fair resolution, even if it costs you a little extra.  The price you pay for "bad press" will far outweigh any spoilage or ruined product that you may have to replace on your own dime.  With enough data, this too could be accounted for and added to your operating costs formula." – Chris Miles, Jakprints
Polarize Your Audience
"It is very important to polarize your brand.  Taking a position is what will set you apart.  Remaining in the "middle of the road" and trying to appeal to everyone will keep you exactly there – in the middle of the road. If you think of some of the world's best brands, they always let you know where they stand within their culture and what they represent.  Coca Cola, happiness and nostalgia. Apple, quality and innovation.  Bad Robot (JJ Abrams production company), mystery and great storytelling.  In-N-Out, simple, classic burgers. Remaining marginal will keep you from getting noticed and definitely keep you from standing out in your customers' minds.  To polarize your audience, take a stance and become very vocal about it.  If your brand is all about being youthful, fun, and party-hopping, shout it from the mountaintops.  If your brand is about clean lines, minimal design, and honoring the spirit of Herman Miller and the Eames, post articles that reflect that mentality and denounce the use of over complicated elements of design.  The bottom line, pick a side, then pick a strong subsection of that side, and become very vocal about it's integral role in your brand." – Lain Lee, Lain Lee 3 Design
And then…Take it Back to Basics.
"Once you've developed your brand, what are the first, most important steps to getting it launched and really seen?," we asked Lain.
"This is one of my favorite questions that I get asked a lot.  And it's one of my favorites because the answer is the exact opposite of what every article online will tell you.  Are you ready?
Make quality, meaningful connections with your audience OFFLINE and use online properties to leverage those relationships.  In a world that makes it increasingly easier to connect with people online and never have to touch, talk to, or interact with them, we've become way too reliant on the internet and smart phones to handle all of our networking.  There is no substitute for shaking someone's hand and looking them in the eye as you share your passion with them.
People don't buy your clothes because they're better than anyone else's, let's be honest.  Sure, you might have a style that appeals to them.  But let's play a little game really quick: You and another company release the same exact design at the same exact time.  You have no followers, you're just getting started, and you've only reached out to your immediate circles through Facebook, Instagram, Twitter and email.  The other company is just getting started too, but they've decided to release their new design at a local sneaker convention (feel free to substitute in here any other type of convention you'd like).
You hear from a few friends about the shirt, and finally your grandma decides to buy one to support you.  They get to spend the next 2 days passing out info, shaking hands with like-minded people, and sharing stories, laughs and making real connections with people about their brand.  They end up almost selling out of their design.  They get home and see that 52% of the people they handed out cards to have started following them on their social media channels, and their mailing list has grown.  They also received several inquiries about what else they had in the works.  In this scenario, who do you think made the better decision and why?  While you chose to solely rely on social media, the other company went out into the "real world" and made genuine connections with their customers.
So what's the take home here kiddies?
[Tweet "Customers buy from you because of YOU, not just because of what you're selling them. – Lain Lee"]
They become invested in your company when you show them why you're doing it.  So in summation – define your brand's culture, polarize your brand's ideologies and views, and when making connections with your audience, start with why.  (PS: Simon Sinek, a world-renowned author and speaker, has a great video on Youtube in which he explains why you should always "Start with Why" when selling, I highly recommend checking it out.)" – Lain Lee
– So why should we buy your tees? Tell us below! –
_____________________________________________________
More about our contributors:
Jakprints: Facebook | Twitter | YouTube | Google+ | Instagram
Fright Rags: Facebook | Instagram | Tumblr
Jeff Finley: Twitter | Facebook | Dribbble | Pinterest
Lain Lee: Facebook | Twitter | Instagram | Dribbble
_____________________________________________________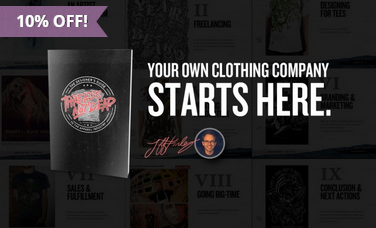 Pricing Structures for Graphic Designers and Entrepreneurs
Today we're expanding upon our "How to Launch and Run a Thriving Design Business" series by diving deeper into the imperative concept of charging what you're worth. Guest blogger Christine Kane, President and founder of Uplevel You™, a million-dollar company committed to the growth and empowerment of entrepreneurs and creatives around the globe is here to share her insights with us.
This includes how our mindset is an essential component in our ability to get comfortable with really charging what we're worth as professional graphic designers in Cleveland and beyond.
For more on this topic, see our post: "How to Charge For Your Graphic Design Work (& Get What You Deserve)"
Now, let's hear from Christine!
– Heather Sakai, 'Zine editor
Upleveling:
Shifting Your Mindset About Pricing
How did you come up with your pricing structure in your business? How did you decide what to charge your clients?
Most likely, you did one of the following:
1 – You looked around at your industry to see what other people were charging. And then you went just above or below that, depending on whether you were feeling confident or fearful.
2 – You climbed into the wallets of other people to see what they could "afford," and you adjusted your pricing based on how sorry you felt for them.
3 – You asked your friends what they would pay you.
4 – You based your prices on what your family would consider a fair price.
5 – You blurted out the first thing that came into your head when your first prospect approached you, and you've been charging that ever since.
Which one best describes you?
[Tweet "Truth: Most business owners stink at pricing their services and products."]
Why is this? Why are we so bad at this?
Well, let's pull out one of my five laws of money to discover the reason.
This is my second law of money. And it is this:
Money Comes Through People.
What this means is that when we have a scarcity or lack mindset, we aren't being scarce about money. We're really being scarce about people.
When my Uplevel Academy coaches and I work with clients to help them with their pricing, what we often discover is this:
That they are giving their power over to other people.
And not just giving it over.
They are leaking it out from every cell in their body.
It's not about the money. It's about the people and the opinions of those people.
So, let's review my examples above to see what's operating at the core…
1 – We look around our industry to see what's the norm because, holy hell, we don't want to be judged by our peers. ("Who do you think you are?")
2 – We climb into other people's wallets to see what's there right now, and we feel sorry for them because we haven't yet recognized that we don't serve people by believing their current stories. We serve them by seeing who they can become by working with us. Until we do that, we will see them as sad victims that we need to rescue.
3 – We ask our friends because we don't want them to judge us. And we don't want to be abandoned by our tribe.
4 – We check in with our family for the same reason as #3. No one in the family should move out beyond the family's agreed upon money comfort zone, right?
5 – We stick with what we blurted out one time because to get strategic about our pricing means that we may have to face the discomfort of our own clarity. It's more comfortable to go with that first blurt and just deal with the effects of not making enough.
These all have one thing in common:
They're about asking for what we think we can get, as opposed to asking for what we want or for what we're worth.
Get it?
More often than not, lack is about how we deal with our clarity, and how we think that will affect the people in our lives.
Money is a Channel
So, money is not a mysterious entity that either flows to you or not.
Money comes through people. You're in business because of people.
Now, let's expand on this a bit more.
Some gurus like to teach that money is an energy. And this is fine. But I don't think it goes quite far enough. It's not clear enough for us business owners.
So, let's talk about the mechanics of money here…
Consider that money is a vehicle. It's a CHANNEL.
It's a channel or vehicle for the highest form of human energy – which is commitment.
Decision is commitment. And yes, it's the highest form of our energy. Once you really decide, there's no turning back in spite of all the many possible risks involved.
So when someone purchases your product or service… she isn't buying stuff from you.
What she's doing is that she is committing to her results.
[Tweet "When someone pays you money, she's investing in her own results through your service or product."]
And once you understand that, it's a game-changer. It's a money changer.
Pricing Starts with Your Mindset
So what does this mean for you and your pricing?
Well, it means that you have to:
1 – Lead people by seeing them beyond their current stories about themselves.
This can be one of the most challenging parts of being a leader, a coach, a consultant or a business owner. People will fight you to hold onto their stories. And sometimes they will hate you if you don't endorse those stories.
2 – Lead people by modeling what it means to be clear about who you are.
I can tell you from experience that your clients will want to be around you most because of this one thing alone. They will GET that you model congruence. And that you model wealth. And that you model clarity. Your ideal client may not know consciously that this is why they love you – but you will know it. And it's powerful.
3 – Be self-aware.
Recognize when you are giving your power over to the opinions of others rather than standing in an abundance mindset. And yes, this will still happen even after you have made progress. A prospect will come along and you will find yourself agreeing to something you don't want to do or charging lower pricing than you have set. Use these situations to uncover more hidden blocks. These are priceless aha's along the way.
[Tweet ""Pricing Starts with Your Mindset." – Christine Kane"]
4 – Set standards.
We trigger-finger quick-start fast-thinking creative entrepreneurs like to do things "in the moment." We're kinda "notsomuch" when it comes to setting standards and being clear. This is why my mastermind clients get such great results. My retreats force business owners to step back and actually THINK ABOUT THEIR THINKING. When you do this, you can set clear standards that guide you in the moment so that your knee-jerk responses to things are no longer running your business and keeping you in a state of lack.
5 – Be willing to be uncomfortable.
Money is a highly charged topic.
Most of us don't want to deal with the discomfort that comes with our own clarity. I can promise you, however, that there's a tipping point. You sit with the discomfort, you hear a few "no's." Then, you get your first yes and then your second yes. And then you live through someone criticizing your pricing. Then you pay for your family vacation and see your partner's eyes light up at how cool that is. And you start to realize the beauty of clarity and you become willing, even excited, about not always being comfortable with your own upleveling.
But that's what makes upleveling so worth it!
______________________________________________________________
About Christine:
Christine Kane is known as the Mentor to People Who are Changing the World. She is the president and founder of Uplevel You™, a million-dollar company committed to the growth and empowerment of entrepreneurs and creatives around the globe through teaching not only high-level cutting-edge authentic marketing and business strategies – but also transformational techniques to shift mindsets and wealth.
Christine has now worked with over two thousand people in her Uplevel Your Life® Mastery Program and Uplevel Your Business™ Program & Blueprint, in addition to her popular events and retreats – where she teaches students how to create successful businesses based in their passion, attract an on-going stream of customers, clients and income — while creating a life of meaning and purpose.
Christine provides Upleveling advice, breakthrough techniques and other resources to over 37,000 subscribers from around the world via her Uplevel YOU eZine. If you liked today's lesson, you'll love the transformations you'll experience in Christine's Uplevel Coaching Programs to help you quickly break through into higher levels of happiness and success!
_________________________________________________________________________
Click here to receive a free download of Christine's 5 Smart Ways to Make Money Fast video and worksheet.
And for all you'll need to start your freelance business, including Billing, Legal, Media, Design advice documents and more, check out Go Media's Freelance Survival Kit, now available at arsenal.gomedia.us.
Video and Podcast: Cindy Barber of the Beachland Ballroom
Next in our line of engaging speeches from Weapons of Mass Creation Fest 5 comes to us from Cindy Barber, one of Cleveland's Most Interesting People (2011, Cleveland Magazine) and founder of Beachland Ballroom.
Beachland Ballroom, located in the Waterloo neighborhood here in Cleveland, Ohio, is arguably one of Cleveland's most respected rock venues. Over 14 years, the Beachland has helped break numerous acts, including the White Stripes and the Black Keys.
Let's listen in as Cindy tells us her story.
Watch the Video
Listen to the Podcast
This talk was given at Weapons of Mass Creation Fest 2014 in Cleveland, OH. For more info, check out wmcfest.com
To listen to more Fest talks, head to our Video and Podcast section, right here on the 'Zine.
For more on Go Media's design services click here.
___________________________________________________________
For more about the Beachland Ballroom, head to:
Official Website | Twitter | Facebook | Instagram | Google+
Racial Diversity in Graphic Design: a Panel Discussion
Weapons of Mass Creation, a design, art and music festival held annually in Cleveland, Ohio, takes great pride in being a festival characterized by it's dedication to diversity. This past year in particular, 2014, we highlighted discussions surrounded by this topic.
The video you'll see below is a panel discussion, "Race in the Design and Creative Industries," captured at Weapons of Mass Creation Fest 5. This featured panelists Jacinda Walker, Maurice Cherry, Luis Cabrera, Donald Wooten, Antonio Garcia and Linda Ayala. Angela Townsend of the Cleveland Plain Dealer moderated our discussion.
Please enjoy this unique panel discussion on race, culture and diversity in the creative community. 
Racial Diversity in Graphic Design Video and Podcast
Watch
Listen
Stay tuned to news about next year's Weapons of Mass Creation Fest!
| wmcfest.com |
Cover photo thanks to Caroline Moore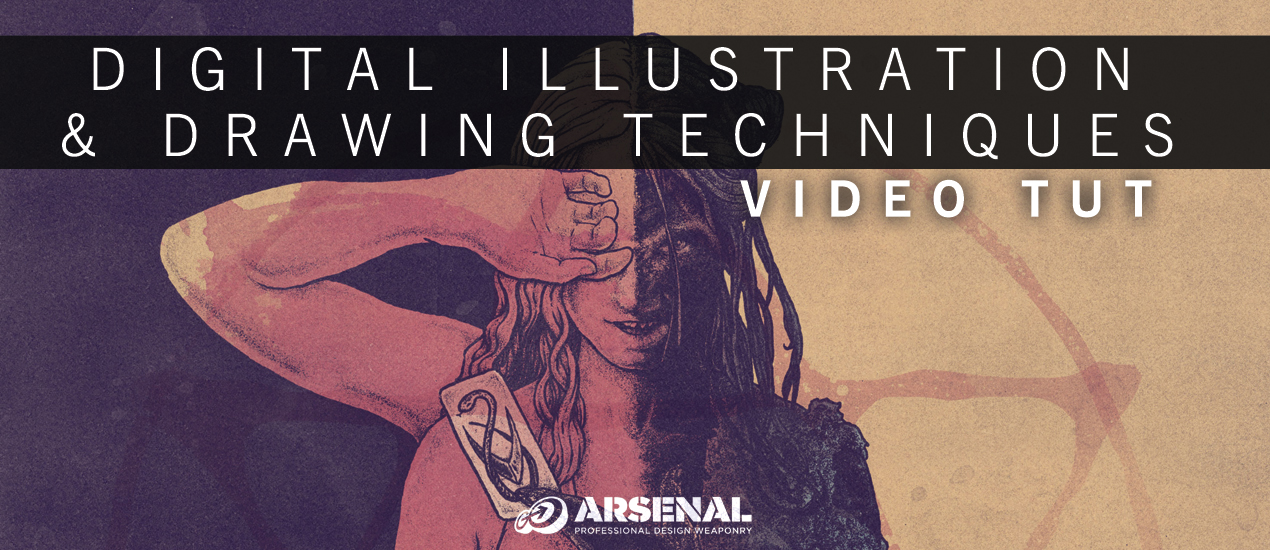 Photoshop Drawing Tutorial
New year's resolutions are always thrilling for me. They breathe a sense of new life into both my personal and professional life. In 2015, I have one main goal – to throw every ounce of my soul into design. To dive into it, roll around, fill my brain with the endless information available and explode with happiness because of it.
Join me?
Digital Illustration & Drawing Techniques Video Tutorial
I'm super stoked about Cleveland Graphic Designers, Go Media's first Arsenal launch of 2015: a Photoshop Drawing Tutorial by Jeff Finley. This 6 hour video tutorial is for intermediate PS users looking to create some awesome digital artwork. We'll learn Photoshop shortcuts for killer results while simultaneously enhancing our drawing skills. Who's with me?
– Heather, ' Zine editor
Best Spotify Playlists for Creativity
Hey Go Media Faithful! It's the new year and time to fulfill those creative resolutions. Why not start now? Get motivated by pressing play below.
Today's Spotify Playlist was created by Lauren Hudac, our Account Manager here at our Cleveland design firm, who is known around our office for getting sh*t done. So let's take follow her lead and do this thing. Enjoy everyone!
Lauren Hudac's Creative Flow
More Go Media Staff's Spotify Playlists for Getting Sh*t Done:
Volume 1, William Beachy