How Designers Use Social Media
These days, you can't go anywhere without noticing someone staring at their phone, laptop or tablet. Most of the time spent on these beloved devices is on social media like Instagram and Facebook. Social media runs a large part of the public's everyday lives and many choices are made by the content they see. Why not use social media to your advantage as a designer to get your work out to more prospective clients? Here are some designers who took to the web in order to broaden their reach and made a name for themselves in cyberspace:
Youtube isn't just for gamers
Joanna Zhou, who goes by Maqaroon on Youtube, is a professional illustrator/designer based in Austria. She first created a Youtube account in 2011 to build a following and gain exposure for her budding online shop. When she started posting videos in 2013, she had little to no experience in the online world and how to create a niche for herself. But, two years later, her YouTube account has become a hub for all things girly "Do-It-Yourself". With 208,296 subscribers and 10,444,514 total views in two years, Joanna became the most successful Youtuber in Austria, now partners with Tastemade and has 22.5k Instagram followers. Since her online exposure, she has been featured in magazines like Cosmopolitan.
Homemaker to Facebook extraordinaire
Facebook isn't just for friending anymore. Many people spend their time liking, sharing and commenting their little fingers off. What most people don't consider are the business benefits available to you because of it. Homemaker turned designer, Brandi Temple, made a name for herself on Facebook. Now the CEO for Lolly Wolly Doodle, a clothing company for children, Brandi created an empire overnight with her designs. She originally started by just posting clothing designs on Facebook and selling to friends. Now a full-fledged company, Lolly Wolly Doodle uses their Facebook page to let fans know about deals, sales and upcoming seasonal lines. What started as a homemaker's hobby in 2009 turned to a startup conquering Facebook sales, Lolly Wolly Doodle boasts over 1.1m likes, made $11 million in 2013 and has been featured in The Business Journal many times.
Instagram first….then the World
Instagram is one of the newer social media platforms, at least compared to Facebook, Youtube and Twitter. Originating in 2010, the social media app focuses on sharing photos and short videos with your following and allowing them to like and comment on them. Below are two artists who took this app to the next level and used it to not only showcase their hard work but even get them the exposure of their dreams!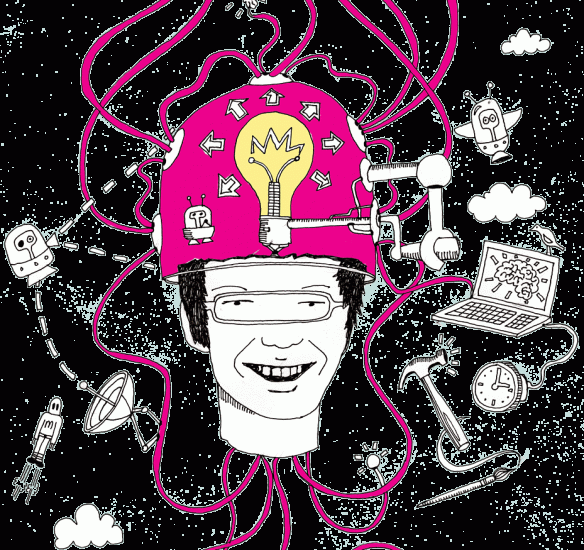 Designer and photographer, Mike Kus, turned his Instagram in a mobile on-the-go portfolio. Boasting a whopping 859k followers and 1,461 posts, Mike uses the app for traditional social media purposes and also keeping fans and clients up to date with progress. Since he was one of the early adopters of the app, he also found himself at the forefront of a budding phenomenon. Instagram featured him as a suggested user for other users to follow and offers started pouring in. Some of these projects include being approached by the clothing company Burberry to shoot them backstage at London Fashion Week 2011 and to shoot for the European cell phone company O2. Using the social media app, he shows off his finished projects with hints on where to pick them up. Mike has also worked with HP Europe and Techné Watches, and posted mockups and photos of the designs to his Instagram followers.
Instagram was what sealed the deal for young designer and illustrator, Maura Creighton. Currently majoring in Arts Management and minoring in Design at Chatham University in Pittsburgh, Maura gained notoriety on social medias for her art and designs. What started out as a hobby for Maura, turned into something she found could make her money online. Her exposure on Instagram allowed the creator of the clothing brand Anthem Made, Kellin Quinn, to contact her on the app after seeing some of her work to create two designs for the Summer and Fall 2014 lines for the company. After her stint with Anthem Made, she was commissioned to make t-shirt design for the band Man Overboard. Since then, she has gained a following and commissions designs straight from her Instagram for those who are interested and constantly updates her followers with designs that are in progress.
Interactive Webcomics
Not only are comic books a very popular endeavor as of late, but some designers have found notoriety on the web for their stories. Web-comics came to be a gold-mine for Andrew Hussie, who created the popular hub of MS Paint Adventures. MS Paint Adventures houses his four series, which are Jail Break, Bard Quest, Problem Sleuth and most famously Homestuck.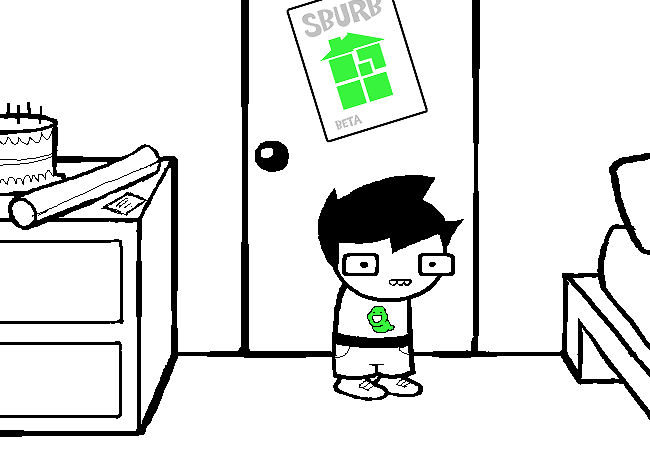 The use of the online platform not only allowed Andrew to get his work out to a larger audience but also employ different design techniques like GIFs, Flash plug-ins and music to make his comics come to life and capture readers. The popularity has grown so large that Andrew's Homestuck has merchandise in Hot Topic.
———————————————————————————-
Whether you use any of the social medias listed above or another one entirely–they are an important tool to consider. Using social media in a technology driven world like ours to create a name for yourself is one of the more clever business moves to make. Just because your accounts are online, you can still promote yourself in person with Favicards. The above designers took to the web to not only promote themselves but also get their designs to the masses and you can do the same.
Squiggliepoo
[Skwig-il-e-poo]
Noun
1. useless marketing detritus, usually handed out at conventions or trade shows
Synonyms: junk, tchotchke, futile doodads
You've put in the time and effort to get your company space at the big trade show – good job. Next, you're prepared a checklist of must haves for convention success:
Booth – check
Chairs – check
Branded tri-folds – check
Business cards – check
Product samples – check
Key chain ice scrapers with your company logo on it – …why?
Take a quick survey of your desk right now. How many promotional stress balls do you have emblazoned with random company logos? Are your keys currently attached to any functionless keychains? Breweries know what's up, my Bell's key chain is a bottle opener.)
If you're like most people, coming home from a convention is when the Great Unloading Ceremony takes place; when you – unceremoniously – toss all the useless garbage you've accumulated. So why even make this type of item? Is "trash" the thought you want associated with your brand? We both know you're better than garbage!
At Jakprints, we are all about having cool booth stuff to give away. We do a number of large shows every year (SXSW, HOW Design, etc.) and as printers we have tried it all with the best of intentions (and some of it has been marketing chaff, sorry plastic Inky).
You want your brand to add value to a customer's convention experience, and in turn have them associate you with that value. Doing this is simple, give them something they can use right away.  At shows, we have started giving away our pocket notes, so that attendees had something to write on that looked way cooler than a normal pad. When they got home, instead of our marketing handout being tossed in the trash, it stuck around with all of their valuable show notes in it. Now, every time they go back to look at something they committed to paper, they're also reminded of our brand. So far, these little books have been the most successful item we've handed out — more so than some of the design kits or sticker packs (don't worry, we love our sticker too much to stop passing those out). Judging by the way pocket notes fly off our tables, they should be a convention staple for us for a long time to come.
We've got it made with these little books because they promote our brand and show off one of our favorite products at the same time. We realize not everyone has this opportunity, but as a rule of thumb, try to get your swag as close to the product or service that you offer while still keeping the item useful. Cleveland graphic design firm Go Media gives it's new clients a branded Moleskine. It relates to their business, as many designers use it to sketch their ideas, but is also useful to any business owner.
Everyone has a stockpile of branded bank pens on their desk or lost somewhere between the drivers seat in your car and a cup holder full or change and other miscellaneous items. However, in either your house, or your parents (depending on your generation), I bet you will find at least 1 calculator with a bank logo on it. While no one really associates banks with writing, back in the day, balancing a checkbook required a calculator (so I am told) which made it useful and easy to link it to a bank.
[Tweet ""The best way to be remembered is to provide value." – Jakprints"]
So for your next convention checklist, keep in mind the best way to be remembered is to provide value. Don't get too gimmicky and be lumped in with all the other cheap, off the rack companies. Stand out with useful giveaways and watch your hard work pay off with increased leads from your next show.
Pro Tips On Preparing Artwork For T-Shirt Printing
Hey designers, attend our all-inclusive soul-fulfilling three-day design retreat, WMC: Off-The-Grid, this October 5 – 7th. To learn more, head to wmcfest.com.
We are Go Media, Cleveland brand designers (and more), and we hereby decree that best way to ensure fast turnaround times on your custom printed t-shirt order and keep a happy, healthy relationship with your print partner is to deliver correctly prepared art files every time. By following the guidelines in this article, you can avoid unnecessary delays in the process that occur due to common artwork errors.
Tip #1: Start by planning out your color schemes.
This might seem like a strange place to start, but by planning your color palette first, you can avoid details that are often overlooked until it is too late. When creating an apparel order from scratch, it doesn't necessarily matter whether you pick garment or ink colors first. However, there is an undeniable link between the two that is reflected in the final product. Always simulate every ink and garment color combination by creating mock-ups ahead of time to proof the results on screen.
If designs are already created and you just need to add them to garments, the process is a little easier. It's important to check if your graphic contains the same color as your shirt. If so, those areas can be used as negative space – the space around and between the subject of an image – in the middle of your print only, as matching colors along the outside edge will not be visible.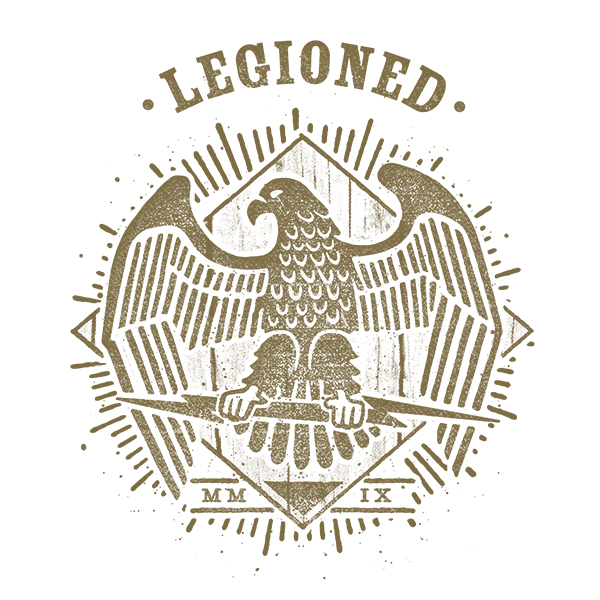 Similarly, ink and garment colors close in value will result in low visibility. Sometimes this can produce a cool effect, like when using tonal colors. However, if your intent is to have a logo that is readable from far distances, you may want to consider otherwise. To guarantee your logo can be seen from across the room at corporate events, make sure that you have maximum contrast between the two colors.
If starting from scratch with the ability to choose garment colors before inks, you can design with color harmony in mind. This requires a little more groundwork, but there are tools and resources available to help make this advanced technique easy even for the novice designer. First, you will need to determine the RGB values of the garment color that you have chosen. For our example, we will use the Alstyle 1301 shirt inline (92, 193, 81). Next, plug those values into a Color Palette Generator such as Kuler by Adobe. From there you can apply the different color theory rules to create additional ink color swatches.
With whatever colors you end up choosing, add them to your "swatches" palette and save them. Create a separate folder for this color scheme, and label each color in a way that makes sense to you. Use these presets as a guide to how you will paint each area of your design and do not stray from your original plan. Just think of this process as if you were picking "paint chips" from the hardware store in preparation to paint the exterior or interior rooms of your house.
Tip #2: Choose Pantone colors (only if you possess a physical color book).
One of the biggest mistakes is improper use of Pantone references. Many times designers will select PMS colors from their graphics applications like Adobe Photoshop or Illustrator and expect to see the results as they appear on their screen. This defeats the entire purpose of calling our Pantone references due to the differences in color calibration from one computer monitor to the next. To get an idea of how drastic color, brightness and contrast controls vary on screen, walk the television aisles of any electronics superstore.
The only way that your printer can guarantee a color match is if you both are looking at identical references. This requires both parties to be holding the exact same physical color book in their hands. The Pantone book that you will need for screen printing inks is called the Solid Coated Formula Guide. This color library is generally sold with an Uncoated version and costs around $150 for the pair. So, unless you need to guarantee exact color matching on a regular basis, this may be a bit of an investment for a part-time designer. The good news is that your printer will generally not require PMS colors with your order and will choose the closest available Pantone based on what they see on screen. Count on your local print shop to have correctly calibrated monitors and ideal lighting conditions for viewing color. Just remember that there may be slight variances from your "out of the box" computer that you are working from in your office.
Remember to include your PMS references in your written order submission. If the Pantones are only included in your files, they may be overlooked or assumed as non-pertinent information.
Tip #3: Design in Adobe Illustrator when possible.
If you can control how your graphic assets are created, always do so in vector format, created with Adobe Illustrator. Unlike .JPG, .GIF and .BMP image formats, vector graphics are not made up of a grid of pixels. These files can be resized indefinitely without sacrificing print quality, so if you want to use the same logo for business cards, postcards, t-shirts, banners and billboards, each one of them will print clearly and without the blurriness or pixelation that occurs when resizing images that were created in Photoshop.
When you create your graphics in a raster–based application, such as Photoshop, you are more or less stuck with the original dimensions. Always start your documents from scratch at the intended print size with a resolution of 300 pixels per inch. If you then copy/paste low resolution elements into that workspace, you will notice that it will resize the graphic and will appear much smaller. DO NOT scale these elements any larger, or they will become blurry and will print with poor quality. When in doubt, always create your artwork larger and at a higher resolution than needed, as you can always scale the art down without causing issues. Transforming files to be larger can get you in trouble.
On the condition that your artwork was hand-drawn and you need to digitize the illustration, be sure that you have scanned your artwork at the correct resolution. The general rule of thumb is that if you have drawn the artwork at actual size, then scan it at 300 dpi. If your artwork was created an 50% scale, then you will need to scan the artwork at double the recommended resolution (scan at 600 dpi).
Tip #4: Leave the separations to the professionals.
For t-shirt graphics, your print shop will be creating spot color separations themselves, so there is no need for you to try and divide the ink colors up on your own. Regardless of which program you use, set your color mode to RGB. CMYK, also known as full color, is for process color printing only, where the Cyan, Magenta, Yellow and Black halftones are blended on press to optically create the full color gamut. Instead, think of screen printing inks as pre-mixed paint colors that go straight from the bucket to your t-shirts.
Where a full color image is reproduced on t-shirts, your printer may use 8-12 spot colors printed as halftone screens to reproduce the spectrum of color in your file. This technique enables them to replicate photorealistic prints with more vibrancy, even on black garments, and with greater color consistency from one piece to the next. If the graphic is instead made up of all solid areas of color, the print may not contain any halftones at all.
The color separations that the pre-press department will create from your artwork will be specific to their equipment and workflow. Sometimes, creating your own separations will just be creating extra work for pre-press, as they might have to make corrections. If you are trying to achieve a particular effect, try to mock it up first. Always include instructions in addition to submitting your original untouched print file, and consult your printer ahead of time before submitting your order to confirm that they can produce the results you are looking for.
Tip #4: Save an editable copy for yourself and a second copy for print.
When you have finished your final design, be sure to save an editable file for yourself, just in case you need to make adjustments later. If your printer has issues with any of the things that you have done within your file, you want to be able to go back and make amendments without having to recreate them. Or worse—start from scratch.
Once this safety net is in place, save a final print file to send to your printer using the following guidelines:
Illustrator:
-Outline all fonts (convert to vector shapes)
-Embed all raster links
-Save as AI, EPS, PDF
Photoshop:
-Rasterize all text layers
-Merge all printable layers
-Save as PSD, TIF, PNG, PDF
*Create a separate layer for your garment color and label it. DO NOT flatten your artwork to your garment color.
Categorized:

Graphic Design, Illustrator, Photoshop, Tutorials

Tagged:

apparel, how to, Illustrator, jakprints, logo, Photoshop, printing, starting own clothing line, t-shirt, tutorial
Foil stamping is always a fan favorite, due to the elegance and high visual impact that it can provide. Foil stamping (also called hot stamping, dry stamping, foil imprinting, or leaf stamping) can be used to add flair to products like business cards, book covers, gift cards, office folders, and a whole host of professional or personal items. Instead of using plates or inks to print words and shapes, foil stamping uses dies, or sculpted metal stamps.
Foil Stamping: How it's done
The heated dies seal a thin layer of metallic leaf/foil onto a surface. The foil comes in a wide roll, large enough for several passes, backed by mylar. The hot die works similarly to a letterpress. Once it's heated, the die presses the foil against the substrate material with enough pressure that the foil sticks only in the intended places, leaving a slight imprint.
Foil leaf is available in every imaginable color and pattern. Rarer types of leaf come in matte, pearlescent, holographic, opalescent, or glossy finish. There are also semi-transparent foils that allow an under color to show through. Not only does it provide a uniquely vibrant image with depth, but foil stamping can be applied to a much more diverse selection of substrates when compared to ink. Businesses typically use foil stamping to identify folders, cards, signs, and magnets with their logo. The reflective and unusual treatment is sure to catch the eye of your potential customer!
When most of us want to add additional flair to our print project, we automatically look for elaborate finishing processes to help us accomplish this, forgetting that a well-designed spot varnish can really take the perception of quality and design up a few notches. Unfortunately, most people look to spot UV to hit this mark, since it's immediately recognizable based on its high-gloss, wet-look appearance.
Spot UV's Dirty Little Secret
While spot UV truly does produce a beautiful product, it's sort of like the Las Vegas of the print world…..all the glamor and glitz, with lots of dirty little secrets. First, it's a petroleum-based product, and the last thing any of us need is for your postcards, business cards, or annual report to further our dependency on foreign oil. Second, spot UV can be very expensive and typically runs off-line, as an additional process.
So, why bring it up if I'm only going to talk you out of using it? Because I can offer you a comparable, but much greener process!
Go Greener with a Strike-Through Varnish
Here's how it works: The contrasting glossy vs. matte effects are accomplished using our water-based coatings and a strike-through varnish, printed as an ink, inline on our presses. First, the dull/matte strike-through varnish is put down with a traditional printing plate in the areas that are to stay matte. At the end of our presses, an overall flood of our gloss aqueous coating is applied.
As it cures, the gloss coating is dulled down in the areas where the strike-through matte varnish had been applied. Also, since we're using a traditional printing plate in a standard print unit on our press, we can achieve as much detail as we want. Otherwise, you have to cut a coating blanket specifically for the areas where you want glossy, and that blanket can only be used for that press run or project.
When designing for this, remember that, because it's a water-based setup, the contrast is not as dramatic as the petroleum-based UV. However, keeping the varnish design on a darker, solid-color background will ensure you get the maximum amount of visual appeal out of this process.
Get The Guides
For more info on how to setup your spot varnish files, download the PDF of your preference:

I spot die-cut
Assuming you're in the print or design community, I'm sure you can appreciate my hyper-awareness to the massive amounts of die-cut materials sprinkled throughout our every day lives.  Scattered around my kitchen, I'm seeing cereal boxes, pizza cartons, even the regular mail is filled with standard #10 envelopes that had to be die-cut before they could be glued and converted into plain old envelopes.  So much engineering and craftsmanship in such a neglected and undervalued piece of paper.  Right in front of me, I'm looking at an iPhone, beautifully constructed of round-cornered components, all masterfully die-cut and stamped parts.  Next to that sits my wallet, stuffed with die-cut credit cards, gift cards, my health insurance card, drivers license, various permits, and even my Blockbuster card has round corners.  Whether it's for aesthetic value, functionality, or even the protection of the piece, it serves a purpose.
So, why is it then that when most clients look to design or print marketing materials, they don't all choose to customize their project with some fancy die-cutting?
The bottom line is usually the bottom line, right?  Cost.  Especially in this economic climate, if every company, large or small, had it's own "trending topic" Twitter list, cost consciousness would always sit at the top.  While many clients surely see die-cutting as an added, unnecessary expense, I think few truly understand the real value that it brings to the table.  Typically, it's more cost effective than you think, especially when you think about the big picture.  With the amount of time, energy, and money you spend to acquire leads, prospects, or clients, shouldn't you seize that opportunity to communicate with them as effectively as possible?  Of course you should!  Think about how much printing you see every day and then realize what it really takes for something to really jump out at you.  It takes more than a rectangle and some stock photography.  So, like I said…die-cut it.
Let's walk through the process of die-cutting and then we'll discuss how to setup your file.
1. Die-creation
This starts with a dieline, which most of the time starts with you.  Once the dieline is submitted, it's converted into a .dwg (AutoCAD) file for the die to be engineered.  Typically, a blank sample is cut to ensure that the piece works.  This is especially important if the die-cutting provides functionality.  Many times, for cartons and other packaging, numerous samples are made with the exact paper being used for the job, until it's perfect.  Once the dieline is good to go, a large automated table cutter uses various tool attachments to drill and carve an incredibly precise copy of the dieline into a 3/4″ thick pine board.  Once the board is cut, the die rule is cut and formed to fit the curves of the die, so that it can be inserted into the carved slots and then pounded in securely and perfectly even for cutting.
If you reorder the same piece later, this process only happens once. Assuming no changes need to be made to the die, then your die cost is a one-time expense and this die will be re-used.
2. Die-cutting
The die is setup on the machine and locked into place.  The machine is sheet fed, so individual sheets feed into the press and are pressed against the die with a precise amount of pressure.  The operator must pay constant attention to the  pressure being used and the registration of the cut to the crop marks and printed piece.  If this job is a piece of packaging or has other folding, conversion or functionality, the operator will strip the piece out and certify that it completes properly before running the full quantity of the job.
3.  Stripping
Once the job is finished die-cutting, it's still in full-sheet form.  You may be a little confused at this point, but this is because, if the machine cut the piece completely out, you'd have odd shaped die-cut paper pieces flying around loose in your machine.  Not a wise move when you've got sheets cranking through that press by the thousands.  There are larger presses that can handle stripping on press, but they're much more expensive, so, as you'd expect, they're used for larger jobs.  Smaller jobs are hand stripped, which can leave small "nicks" on the printed piece, from the tiny strands of paper that kept them fastened to the rest of the sheet for delivering out the back of the press and stacking neatly.
4.  Additional Finishing
After this, if there is additional finishing to be performed, it will commence.  Typical examples are folding, gluing, applying fugitive (booger) glue and gift cards or promotional coupons, tipping (inserting) in product samples, bindery, etc.  If none of these processes apply, the job is packed and shipped.
5. Setting Up Your File
Now you know more than the average joe about die-cut techniques – now put them into practice! Watch this short video to learn how to set up an Illustrator file that's ready for die-cut production.