Articles by Month:
June 2014
Yes, my friends we're back with more and more mockup templates for you, the lucky Pro Users of Mockup Everything!
Not a Pro User? Worry not, my friends! Why?
Totally free templates abound!
You can always give our Pro Version a go with a 7 day free trial!
When creating a rock and roll tee, nothing comes to mind more than a perfectly illustrated, bad ass skull and crossbones with snakes and chains thrown in for good measure. Am I right or am I right?
Get ready to craft up your own original masterpiece with a little help from Marketplace Artist, Steve Knerem, rock and roll tee expert. Steve has created this, the Skull and Snake T-Shirt Design Pack to help in your process. The possibilities are endless with this pack!
Inspirational Posters like Whoa Today's inspiration comes to us from someone you're going to be seeing a lot of in the next few months. Meet JP Boneyard: designer, front-end developer, producer of art and music events, and new member of…
For all of us here at Go Media and the Weapons of Mass Creation Festival 5 team, it is hard to believe that another year of hard work is about to pay off, yet again, in dividends. Though we have a million details to work out before the best art, design and music event in the US opens on August 15, the light at the end of the tunnel is again in sight and we know that some of the best days of our life are upon us.
We cannot wait to share another weekend of inspiration and collaboration with all of you. We look forward to seeing many familiar faces and welcoming brand new members into our WMC Fest family.
If you're reading this and have yet to attend the Fest, we encourage you to join us.
In a followup to last month's episode, this month, Cleveland Graphic Design Firm, Go Media sits down with Loren Naji, owner of the Loren Naji Gallery, which has been in the middle of a public battle between the City of Cleveland and…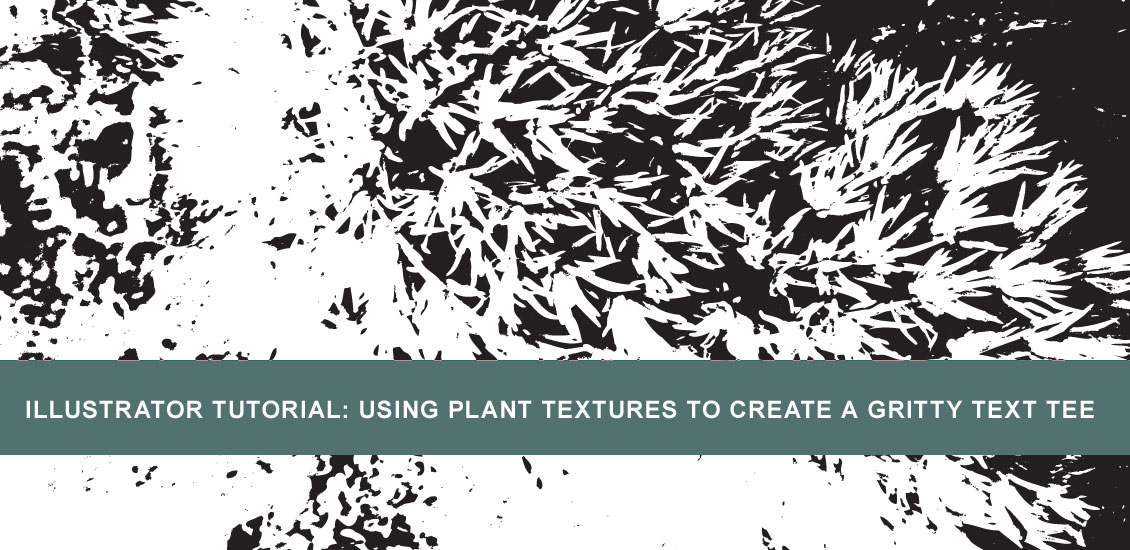 Hey Friends,
I'm going to show you a simple way to use my Plant textures for a text tee design. The purpose is to show you how I use addition and subtraction methods to make text a little gritty in Illustrator.
Things to consider before rebranding your company. Here at Cleveland creative agency Go Media, we take branding very seriously. We have helped many companies, who've undergone natural growth and change, take necessary steps to transform the face of their company for the better.…
I don't know about you, but I'm ready for my life to be changed. I need a breath of fresh air, like now. But until then, I have a friend or two I'd like you to meet. Let's start with one of the designers who will be struttin' their stuff this year at Weapons of Mass Creation Fest 5, Mr. Scott Williams.
We are pleased to show off the new art print for Weapons of Mass Creation 5!  The lettering was done by the talented Mary Kate McDevitt and the printing is done by Mama's Sauce! What follows is a step by…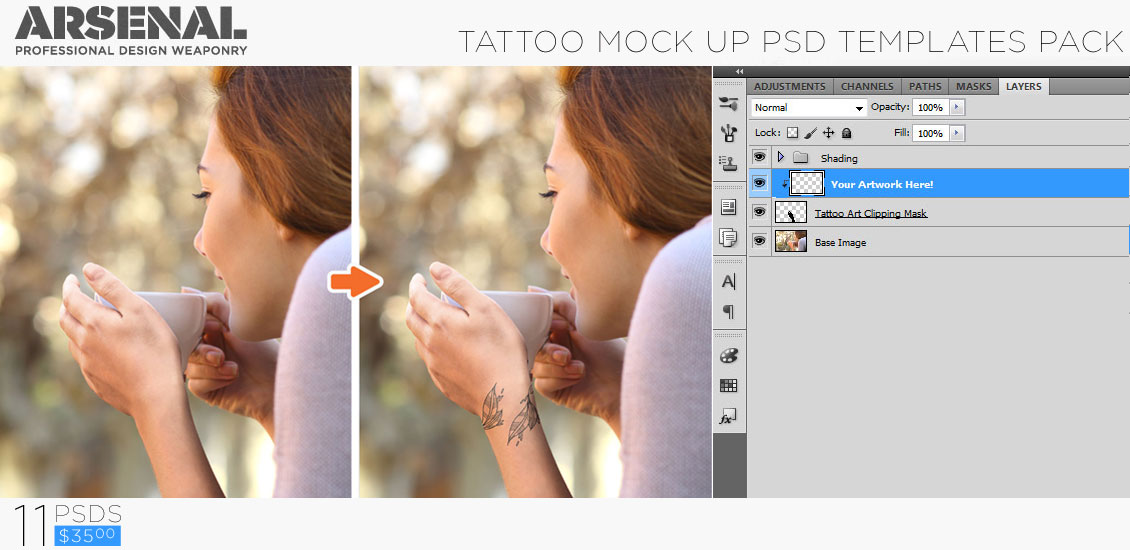 Always wanted to see your art mocked up on the human body? Have a client who's ready to get inked up but a little on edge? Vacillating between a few designs? Fear not, we've got the perfect pack for you! With our Tattoo Mockup Pack, you can quickly and easily pull your art onto our PSD files, perfecting them, placing them and erasing them from skin in a quick click. If only ink were that easy.
When hiring a web development firm, we here at Cleveland creative agency Go Media are firm believers in looking before you leap. Make the right decision and your financial investment will pay dividends for the long term. This is one serious decision! Knowing that, you've got some serious questions to ask to potential firms. Ask this list of exhaustive questions and you can feel confident about your decision.
And of course, all consulting for a new website is free when you come to Go Media, so feel free to start your new search with us!
Hey, Hey Go Media Faithful! If you haven't heard, the countdown to Weapons of Mass Creation Fest is on!
"The richest people in the world look for and build networks, everyone else looks for work." – Robert Kiyosaki
Networking is without a doubt one of the most important efforts to get your name out there and grow your business. Like the old adage says, "it's not what you know, it's who you know". Whether you're a freelancer working out of a house or working in an established company, getting out there and meeting folks can do wonders.
As Go Media's Account Manager, networking is an important part my job. In fact, each member of the sales team has a minimum number of networking hours to hit each month. We recognize the value of getting out there and spreading the Go Media word. Sure, there are days where the last thing I want to do after a full day at the office is go and mingle with strangers for hours, but I look forward to networking most of the time!
Often times, the hardest part is finding and getting yourself to the events. It can be uncomfortable to walk up to people you don't know and start a conversation, but the potential outcome can be worth the 30 seconds of awkwardness.
Hand Lettering Tutorial: How to Letter with Jason Carne Hey there Go Media Faithful! Love lettering like we do? You're in luck. Today on the Arsenal, we're releasing the hand lettering tutorial you've been waiting for! Today, we're expanding our knowledge…
This month, we sit down with Todd Gauman, the WMC Fest Event Director, to talk about all the new changes to WMC Fest 5. We also talk about the current struggles Cleveland Creatives face, including Loren Naji's art gallery being shut down twice in three weeks.