Articles by Month:
August 2015
Black and white linework is always nice, but sometimes a bit of color is needed to add a pinch of visual flavor to your delicious illustration soufflé . (Hooray cooking metaphors!) Let's get into it and show you how to…
Mistakes to Avoid When Designing a Logo When you think of great products or companies, the visual image that forms in your mind is probably that of their mark; McDonald's golden arches, Nike's Swoosh and Coca-Cola's wave. The inherent value…
The sixth year of Cleveland creative conference Weapons of Mass Creation Fest came and went (a little too fast), but if one thing's for certain, the fest did not over promise and under deliver. This year, Heather Sakai and Bryan Garvin took over as Event Directors and it's safe to say we all left feeling refreshed and inspired, with our hearts full of good laughs with new and old friends. Let's talk about the takeaways from Cleveland creative firm Go Media's WMC Fest 6.
Our new video series highlights remarkable makers and designers that inspire and motivate us to create greatness. This week we put the spotlight on Danielle Evans. You may recognize Danielle's work from this year's Ink Wars competition or her downright delicious Food and Dimensional Typography Workshop – both featured at the best creative conference of the summer, Go Media's Weapons of Mass Creation Fest!
Positive and Negative Space in Illustrator We all know that Illustrator is great for creating dynamic linework and wonderful shapes, but what about creating lines WITH shapes? You know, positive and negative space? Get what I'm saying? Picking up what…
Tips on Landing an Internship Sadly, the day has come where my amazing internship with the designers at Cleveland design firm, Go Media ends. But before I go, I want to pass on helpful advice to any designers out there…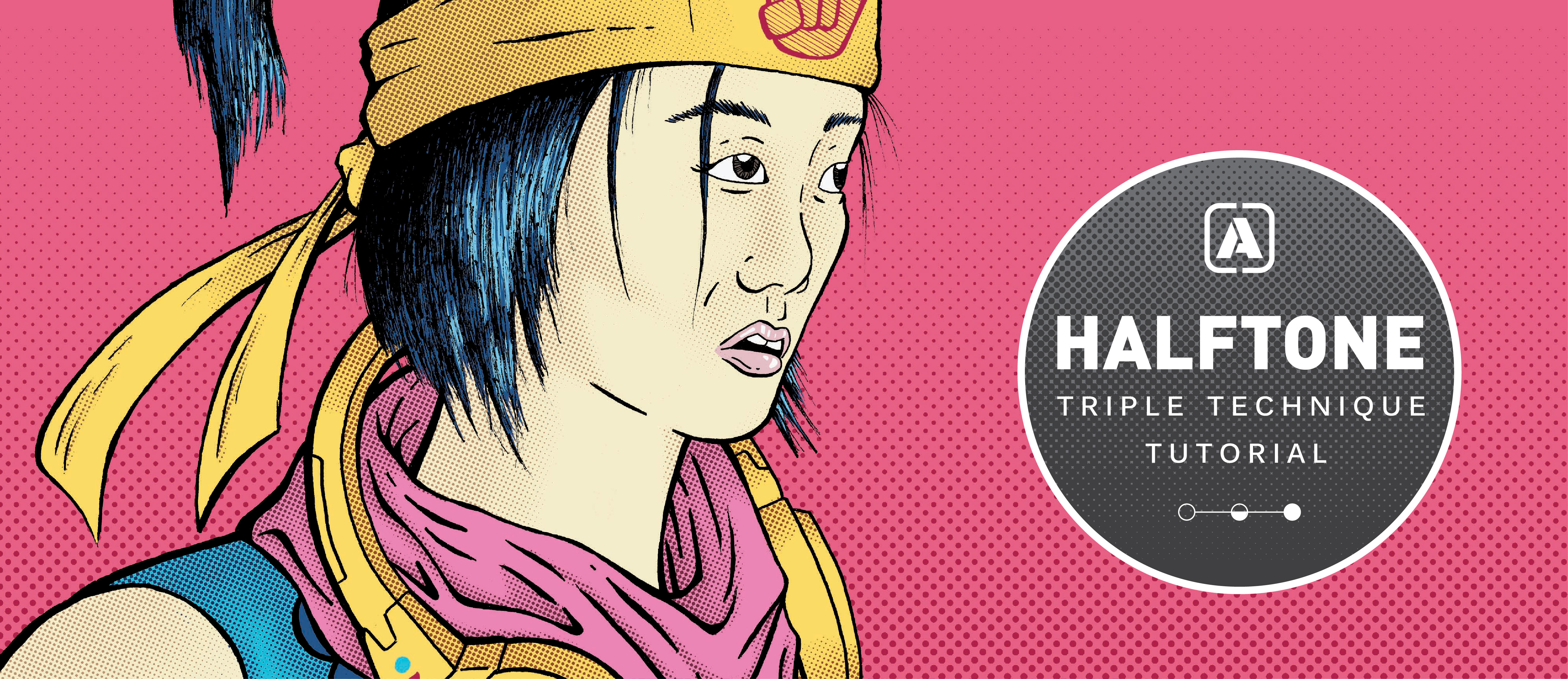 Say it three times fast…
Halftones: those cool little dots that create lovely tonal values, yet still maintain that flat, graphic look. If you search "how to do halftones" on Google or YouTube, you'll find that there are a number of ways to achieve this effect. Here at the Go Media's Arsenal, the best site for design resources on the planet, we tasked our designer Jordan Wong to find the best methods to share with you!
Adventures in Design Live from WMC Fest We here at Cleveland creative agency Go Media, producers of design conference Weapons of Mass Creation Fest were beyond honored to have Mark Brickey of the Adventures in Design Podcast as a keynote speaker…
With Each Day You Get Little Bit Better. A week may have already passed since Weapons of Mass Creation Fest 6 ended, but I'm still riding that inspiration wave and hopefully can share it with others. Therefore, this week's tip…
My high school requires a Junior Shadow experience therefore I sent my requests to shadow a company to many companies in the Cleveland area and in Ohio. I was initially contemplating a career in Game Design and contacted a variety of companies. Go Media had been recommended to me by a faculty member from an art school in the area. I looked them up to see what they were about and I could then see why they came so highly recommended.
Hello Zine Readers! Sad to say it, but my time interning with the amazing graphic design team at Go Media is coming to an end. I am super jealous of the students that get to intern with them in the…
HTML5 is the longest HTML specification ever created. It touches upon numerous web design aspects: navigation, forms, semantics, etc. However, the major HTML5 advantage is the cross-platform visibility of multimedia content due to the total refusal from third-party proprietary plugins and…
Meet Other Creatives I wanted to write an article about meeting other creatives, but struggled with it. The advice of networking and connecting to those in the industry can often be belaboured by college professors and concerned parents. However, they…
How to Make a GIF from an Illustration Hey designers, attend our all-inclusive soul-fulfilling three-day design retreat, WMC: Off-The-Grid, this October 5 – 7th. To learn more, head to wmcfest.com. Are you interested in creating a simple animated GIF out of your…
Halftones are a fantastic method of achieving lovely tonal values through a flat, graphic look. From the time of Andy Warhol to the present, they are still being stylistically used in art, illustration and design. Don't know how to do them? You'll find this…