Articles by Month:
September 2014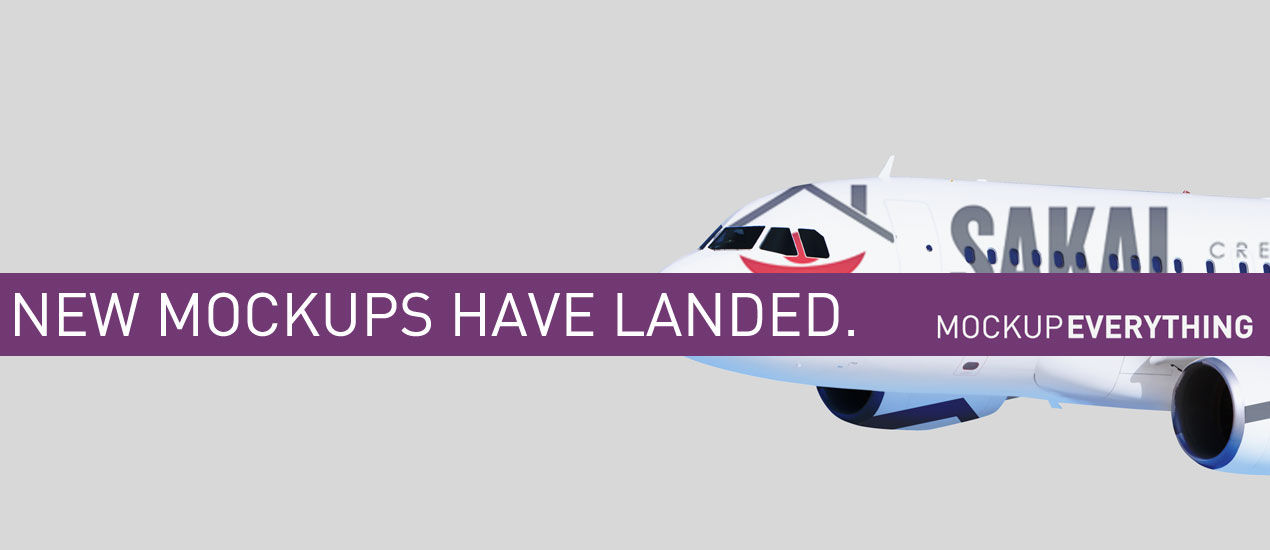 New Print & Advertising Mockups!
Well, hello fellow designers! Who's ready to upgrade their portfolio and get some jaws dropping? It's as simple as heading over to MockupEverything.com, where we've just released five new templates for our lucky Pro Users.
(Free Users, there are some for you, too!)
This month, our Cleveland graphic designers have focused on print and advertising mockup templates, and we're hoping you like 'em.
Not a Pro User?
Here's why you should give our free 7-day trial a-go:
We're up to 230+ templates in these categories: technology, apparel, print, advertising, food & beverage, sporting goods & body. These are templates available to Pro Users exclusively!
We add at least 5 new templates to our roster every single month and are always fulfilling template requests.
You have the ability to mockup snapshots twice the size of the Free version.
Pro Users also have access to our new transparent background feature.
No watermarks!
Only $12/month after the 7 day free trial ends.
Give the Pro Version a go with a 7 day free trial now!
Now, onto the new templates!
Airplane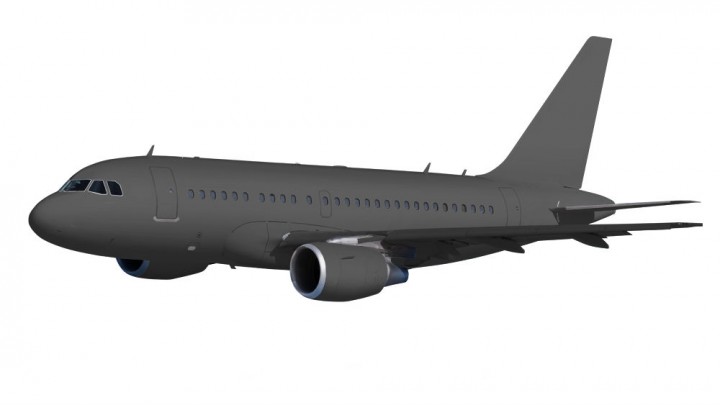 Commercial Van
Vitamin Bottle
Medicine Bottle
Candy Bar
Before diving into my position at Cleveland Design Firm Go Media, I knew the basics of personal branding.
My understanding went something like this:
1. Figure out who you are
2. Package it up nice and neat
3. Show it off to the world
How to do all those things, I must admit, was a little vague — until now. Let's just say, I've just been enlightened by Michael Cavotta, certified personal brand strategist and professional headshot photographer. As it turns out, there's more to it than a shot in the dark and a nice photo.
"Personal branding," explains Michael, "is the external expression of the authentic self, which is by definition a unique and powerful commodity. It's the ability to tell someone else—to show someone else—in words or an image—what it is that simultaneously sets you apart and draws others to you."
[Tweet ""Personal branding is the external expression of the authentic self.""]
Whatever your role within an organization, Michael emphasizes without an authentic personal brand, your success is on the line—both as a business and an individual.
Wait..why?
"In my former life as a venture catalyst, I learned no one invests in business plans—they invest in the people behind it," Michael recounts, making a strong personal brand a  fundamental element of entrepreneurial success.
But personal branding isn't limited to the world of business. It's for anyone and everyone who wants to walk a little taller in their own shoes.
"No matter if you work for a company or you're out on your own as a musician, an artist, a designer…everybody is their own salesperson—their own branding agent."
"Some people do a really shitty job of branding themselves," Michael chuckles, "or worse, they're completely unaware there's a job to be done. Instead, they're out there floating, confusing their function—what they do for a living, with their fire—who they really are."
What kind of fire? "It's that thing that gets lit up and effortlessly erupts when someone's allowed to just be themselves, in their element—without friction, without limitation and without a sense that they need to be something else in order to succeed."
From Function To Fire
Michael's process hinges upon the idea of freeing yourself from an external sense of self driven by what you do for a paycheck. It begins with a deep drive to find the authentic you, the exceptional person people are drawn to both in business and in life. Accomplish this, and you've got the core of your own personal brand.
3 Words Exercise
Addition by Subtraction –
Michael recommends an exercise he calls 3 Words, clients are asked to identify the three words that "unmistakably, irretrievably, undeniably" describe themselves. This process isn't one to be taken lightly, and if done right, can take weeks or even months. Michael notes, "Start by writing down words that describe someone in your profession. In the case of a designer, these could be words like creative, visual, passionate. When you're finished, go ahead and cross them off the list. What you've just described is a brand tied rooted in function, rather than fire. You can't set yourself apart by saying me too."
Build Your Tower
Michael is big on imagination. He'll ask you to "think of yourself as a Jenga tower, where each block is a facet of you with a word associated with it."
You start by building your tower with blocks/words connected to your powers, your passions, and your purpose—the things that make you extraordinary and set you apart from the rest. "Don't worry about what I do; let me tell you about me."  Suddenly, the conversation is no longer about the mundane expectations we have about someone in your field, it's about activating the things that are most engaging about you.
Rome wasn't built in a day, so take your time building your tower. "You have to see the whole before you can touch what is essential."
Pull the Pieces
Just like in the real game of Jenga, once you build, you start pulling pieces.  Except in this game, your job is to figure out which three blocks are the keystones that can't be removed without the entire thing falling apart. You'll know when you've found them when you get to the point where no meaningful conversation about you can happen without them.
OK, Now What?
Finding your 3 Words is really just the beginning—the point where a process becomes a practice. "The only way to work, live and love authentically is to be mindful of where you stand. Whenever you're presented with a challenge or an opportunity, stick your finger in the air and check which way the wind is blowing. Ask yourself, 'is it taking me closer to or further away from my authentic self?"  If the answer is no, Michael asserts, "the result will be neither lasting nor exceptional, since any effort engaged in the absence of authenticity is doomed to mediocrity." But the converse is decidedly more optimistic. "When approached from a foundation of authenticity, there's nothing that you can't do."
[Tweet ""When approached from a foundation of authenticity, there's nothing that you can't do.""]
Learn more about Michael Cavotta:
MichaelCavotta.com | Instagram | Facebook | LinkedIn | Google+
Photoshop Brushes Freebie by Daniel Martin
Hello Go Media Faithful!
Today's freebie comes to us from Arsenal Artist Daniel Martin.
Dan's dynamic and brilliant Photoshop brushes are yours, no strings attached.
Click to download Daniel Martin's Photoshop Brushes now
Hold up!
Before you go, learn more about Daniel on his Behance and Tumblr pages.
Also, quick reminder that each and every single month our Ohio design firm is looking to feature art inspired by Arsenal products like these. Join our Flickr Pool Showcase, upload your Arsenal influenced design work and you could win a $50 Arsenal credit. More information here.
Until we meet again!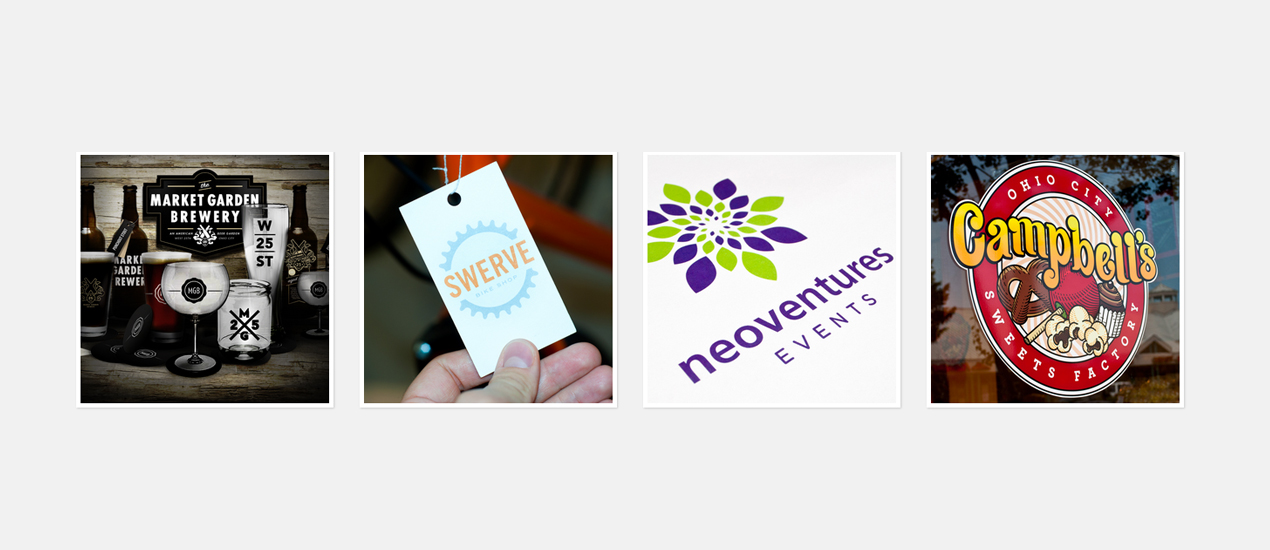 More than just a logo.
When you think of great products or companies, the visual image that forms in your mind is probably that of their mark; McDonald's golden arches, Nike's Swoosh and Coca-Cola's wave. The inherent value of a quality brand is at the core of everything. At Go Media we believe the process of building memorable brands that last is based on more than just a logo. Taking the time to build a solid brand identity, the heart and soul of your company, is incredibly vital to your company's growth and survival.
Notes William Beachy, Go Media President, "Having a strong brand identity allows customers to recognize you. Without recognition, there is no brand loyalty. Imagine every McDonald's had a different name and logo. Would you know McDermont's in Iowa was the same restaurant as McDoogles in Ohio? Of course not. So consistency of brand builds loyalty. Of course, a strong brand can hurt you if your service or product sucks. If you have a lame 'knock-off' product or service, it might be best to blend in – look like the leading competitor. But, if you have an amazing product or service, you want to stand out, be different and have really strong brand consistency."
How do you introduce, then engage and captivate your customer?
We asked some of our colleagues, with very unique and stand-out brands, for their advice on the whys and hows of building a personal brand.
What does branding mean to you?
"I'm a true believer that a brand represents an actual human emotion or quality. Your brand is the persona or character for your company." – Kumar Arora, Founder, Rogue Eyewear
"Branding is not about a great design, amazing packaging or even a great website, branding means value. We often think value is gained by the facade of "branding", such as design, packaging, user experience or a great website. These are elements of a great brand but branding is the values of a company or individual. Where your values are, your brand will also be." – Jordan Schiller, Director of Business Development, Real Thread
"I think of it as a way communicate who you are publicly and what you are trying to do in a way that people will get it and (hopefully) people will respond. Effective branding does it in many ways; by being concise, funny or just feel real. It's kind of a process to get there, so it seems like everyone's branding efforts are in various stages of being full-realized, which I think is cool to see." – Christen Carter, Owner, Busy Beaver Button Co.
Branding is the essence of your company. A customer should be able to look at your branding and totally understand what you have to offer and who you are trying to reach. What makes great branding is saying a lot with very little. It has to be simple, scalable and meaningful. For us branding isn't about quantity of projects, it's about quality. We constantly push ourselves to create new and unique ways of looking at problems to find dynamic solutions." – Katie Major, Co-Owner, Fizz Creative
"Branding is your identity. It's what you're known by, who you are. Everything you do must be done with this in mind. It's like your reputation personally, it's all you have." – Tony Madalone, Owner, Fresh Brewed Tees
Why is it important to build your own, unique brand?
"I struggle with this question a bit. Building a unique brand is important because it shows the world where you've put your value and that means everything." – Jordan Schiller, Real Thread
"In my opinion, because it's important to be honest about who you are and what you are trying to do. Although, there is a little fake it 'til you make it, too. In which case, it sets a tone for what you want to be." – Christen Carter, Busy Beaver Button Co.
"It gives your clients a sense of security in that they can look at what your brand and understand who you are. Creating a unique brand matters so you can differentiate yourself from others. The most important aspect of building a brand is being authentic to who you are. If you aren't cultivating something you love and believe in, it will show to your clients." – Katie Major, Fizz Creative
"Branding for both of our companies has been important to us since day one. Starting from scratch we asked "How do we want to be viewed by customers?" and "What will our look and feel say about our custom products?" Since our business is printing custom stickers at StandOutStickers.com and custom buttons at PureButtons.com, we offer a blank canvas for anyone to put their design on. So what does our branding say to an artist or company with their own image they're putting on our products? Of course we want it to say that we're professionals, that your designs are in good hands, and that we know what we're doing. We also want to let the customers know that we're real people, and your work will be handled with care and not just churned out by thoughtless machines. So our branding had to have professionalism with a human touch.
We stress over the details of making our products better than the rest, better printers, better finishes, quicker turnaround, but that all means nothing unless our branding and presentation convinces customers to make an order. Then we hope our product speaks for itself once the customer gets it in-hand. If we hadn't taken care of our branding from step one, there would be less of those opportunities." – Josh Hippley, StandOut Stickers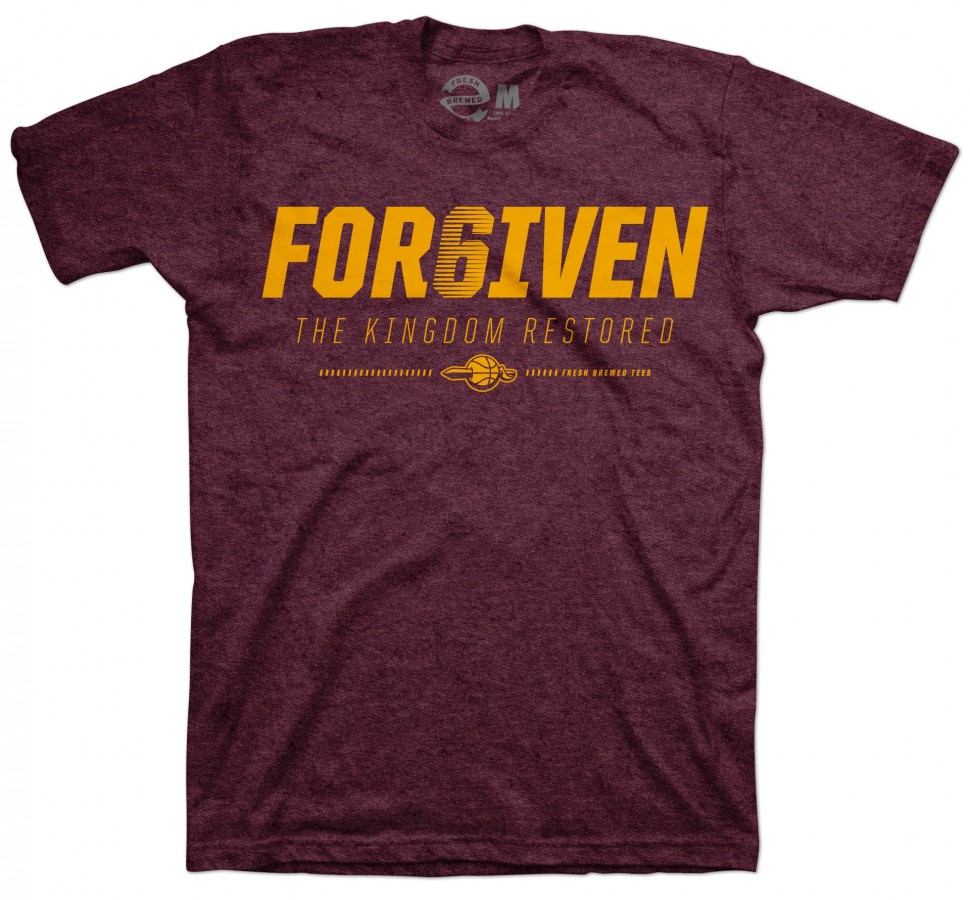 "It's important to build a unique, personal brand because you're competing every second for attention. The average person is bombarded by thousands of ads from hundreds of brands daily. In order to stand out, you must be different. People also are more likely to engage with a company that's more personal. The friendlier the brand, the stronger the brand." – Tony Madalone, Fresh Brewed Tees
How did you build your brand?
"Like the development of a child, you have to give your brand attributes that you want it to grow up with. In the case of my different ventures, each of them have different ideologies, beliefs, thought processes, and so on." – Kumar Arora, Rogue Eyewear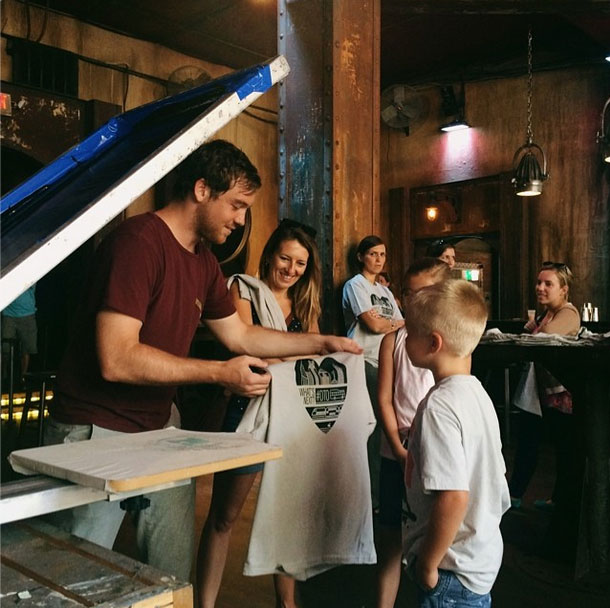 "Honestly, no one person can build a brand. Building a brand has to be more than a mean to acquire a status or success. It requires passion, a passion to build up those around you, improving and empowering their state of life. If you're writing a blog, developing a product, or offering a service it has to be about other people and building them up.  Moreover, it also has to be about the team that your working with more than any one individual. Alone, you are able to go fast. Together, you will be able to build a more sustainable brand that will continue to empower your user's state for years to come." – Jordan Schiller, Real Thread
"It's a very closely held operation, so it's really developing as I develop and as the company/vision develops. It started off, I thought of it as just asking people I liked to help with illustrations and then me just making and  photocopying flyers. But now, I realize now it's kind of everything; how people around the organization (inside and out) are treated, how we communicate in words and images, how we make decisions, what we decide what is important…. it's kind of endless and hard to fake! It really takes regular digging in to think about what I want to do and what issues are coming to us and then putting them out there and responding in ways that feel natural and within our more focused efforts. I mean, we really want people to express and share their ideas through buttons, so we do whatever we can to make this happen in a friendly and supportive way. So, with this in the forefront of our minds, the overwhelming nature of branding being everything is simplified." – Christen Carter, Busy Beaver Button Co.
"Jasen and I built our brand by knowing who we wanted to target and what we wanted to say about ourselves as designers. We also knew the kinds of projects we didn't want and stood firm on that. These days everyone will first check out your website before they decide to call you. It's important that your website shows the kind of work that you want so you can attract those types of clients. Jasen and I knew we wanted to create clean and sophisticated designs that had meaning. Our brand started as a custom diecut letterpress business card. This may be expensive, but it showcases our name in a unique way, and makes a strong impression with clients. I believe this card showed our first clients our attention to detail and quality. Those first projects snowballed into more projects and referrals as we put good work out there. We never take a single project for granted, and make sure that we always are able to give our clients our absolute best.
We have continued to build our brand through online merchandise as well as selling through retail boutiques. We sell Ohio and Michigan themed products like T-shirts and glassware. Many of our items also have our website so clients can see our name and find us in different markets. We have found a way that people will actually pay us to do our marketing. It is great because our merchandise is a great way to show not only our design work, but our attention to detail with our products. We have high standards of quality and only work with printers who uphold those standards.
When considering building your own brand we recommend you start by creating a personal manifesto for yourself. What are the guiding principles for your business and how do you want others to see you. The key again is being authentic to who you are. After that, making sure that you follow through consistently to keep your standards high. Once you have your foundation you can build on it through networking, the projects you choose to accept, and the personal work that you develop. We have found that having a good mix of both personal interest projects and client work really helps to keep your creativity moving as well as help you build a stronger client base by showing your versatility and passion." – Katie Major, Fizz Creative
"While we've established a strong brand, I believe it's still being built. Every day is a step closer. We try to build our brand on experience. That's why we opened a retail t-shirt truck instead of a store front. People don't connect with a product/service as much as they connect with an experience. The more unique experiences we can provide for our customers and fans, the better." – Tony Madalone, Fresh Brewed Tees
"For our custom buttons company, PureButtons.com, we started with the idea that our product is relatively playful. Knowing that, we needed to choose a color scheme that represented our company and set it apart from all others. We chose a bright orange value that has remained in use from day one. The secondary brand color is bright blue and various shades of cool brown for a warmer / softer visual feeling than if we went with gray values. The rest of our products are represented by other colors that fit this playful theme. We incorporate a few illustrated characters around our site to serve as product mascots. While we've moved away from these as we develop, the bright colors and bold graphical representations of our products are important to our identity. This is important for us because when we do advertising, we want the visuals to be immediately recognized and jump off the screen.
For our Custom Stickers company, StandOutStickers.com, we originally began with a more muddy, military green and cream color scheme, with vintage slogans and an aged look. This was in an effort to speak to an alternative artist community of potential customers, but as we grew, we realized that it didn't present our company in a way that matches our very professional and clean custom stickers. So about a year ago we started over, cleaning up the logo to be bolder, cleaner, but with the same basic footprint, and reworked our color scheme and website colors to be fresh, bright and professional. Our sticker company branding uses less bells and whistles than our button company branding does, but we feel like it's the right fit for the customers we serve right now. To put this branding vision in one word would be "Precision". Adding graphical elements to our designs like light background grids and blocks of color reminiscent of a cmyk test print, we wanted to express our skill and our high-end printing and cutting machinery with our new look. Since launching our new design along with a redesigned checkout system, our daily and repeat orders have increased significantly.
Finally, with both companies being owned and operated from the same facility in Medina, OH, we have been pushing the 'Made in USA' and 'Made in OHIO' tags. We feel that this kind of addition to our identity is important to reinforce to consumers; that what they're investing in is a quality product made by real people that take pride in their work. When you get to the top of the search results you're competing for page rank with much larger businesses that offer a wide variety of products and churn out orders in a much larger capacity and in a more automated way. We feel that letting people know where we're at speaks to a few of these ideas and adds value to our brand.
As time goes forward we keep an eye on emerging design trends and are open to adjusting our look to remain current, but is important that every facet of our company matches in its professional presentation, so there is no mistaking us when we come across your screen. There is a lot of competition in our industries and really working on our brand identity has been one of the keys to our success." – Josh Hipply, StandOutStickers
Thanks to our contributors!
Learn more about Rogue Eyewear | FB | Twitter | Pinterest | Instagram
Real Thread | Instagram | Twitter | FB | Vimeo | Google+
Busy Beaver Button Co. | Pinterest | Twitter | FB | YouTube |
Fizz Creative  | FB | Twitter
One Good Reason poster designed by Go Media
Gig Poster Designs
As you may well know, we love a good gig poster design here at Go Media.
After all, designing posters is in our blood. Our Ohio graphic designers started on the streets of Cleveland, promoting and creating poster art for the bands we loved.
Our designers know the keys to eye-catching, clear, crisp poster designs. We love to create, but we also appreciate great design when we see it.
Gigposters.com
Below you'll find some most excellent gig posters we found over gigposters.com. A huge shout-out to Clay Hayes, founder of the site, for maintaining such an inspirational site!
Click on each image to be taken to the poster on gigposters.com.
Let's go!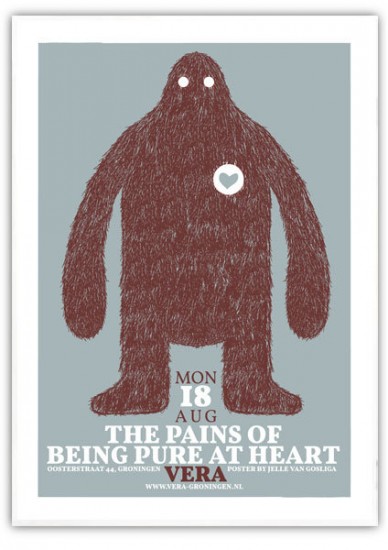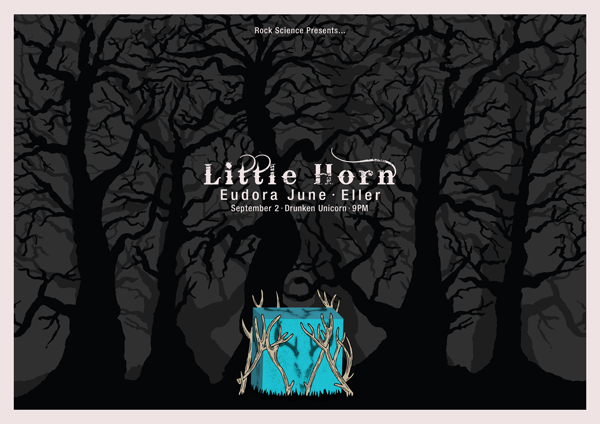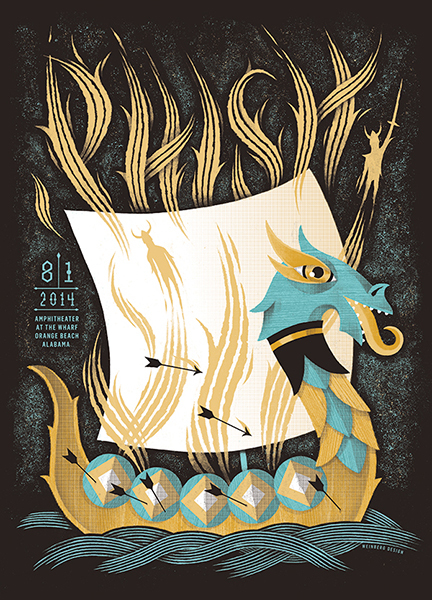 Thanks Gigposters.com!
Your Work, Personified.
Our World's Best Mockups from Cleveland's best graphic design company, Go Media, guarantee you present clients with your work, in the best possible light. Created from professional photographs, our templates are hand-crafted by our in-house design team. We aim to accent natural shadows and highlights to bring out the detail in your design, as well as create simple, layered files for ease of use.
Zoom, Zoom.
Show off your vehicle wraps in minutes with our Vehicle Mockup Templates Pack, which includes the following 6 high-quality, high-resolution Photoshop files:
Airplane
Commercial Van
Compact Car
Pickup Truck
Semi Truck
SUV Road Vehicle
Check out the goods:
Illustrator Poster Design Tutorial
With the re-release of our latest, horror-themed, vector set, we felt it was fitting to have an Halloween tutorial. So today, we're going to work on re-creating this poster for Dracula's daughter, a fictitious movie from five or six decades ago. We will be using vectors from Go Media's Arsenal to help us out with this poster (you can purchase below!).
The design above was a team effort between Steve Knerem, Jeff Finley, and myself. As you can see, not all the details are historically accurate (actor names, type choices), there are some alignment issues, and a typo, but it's a good base to start from.
We'll be using Illustrator as our main tool throughout this tutorial. This will allow us to easily limit the number of colors of our final piece. This is for two reasons: we want to potentially screen print the piece, and it forces us to design more efficiently.
We'll see how to recolor the vector elements from set 23 to match our color palette, how to place them around, how to manipulate the type to create the title elements, and more! Let's get started, shall we?
Step zero: the layout
The first step would be to take a piece of paper and a pen, and to comp some layout options. This is also where we looked at the content of set 23, and decided which pieces to use. Steve is the one who came up with the concepts for the poster's layout. He also fixed the poster size at 18″ by 24″. Here are a couple of the sketches he made:
As you can see, the diamond element, along with the witch's head have been there from the start. The earlier versions of the composition were a bit busier, with a lot of elements in the bottom half of the frame. We decided to simplify things.
Since the process between Steve, Jeff, and myself was very organic, I'll spare you the headaches of the back and forth between us. From now on, this will be written as if we started from scratch. Also, since there were so many people involved and that some of the steps haven't been documented, we might end up with an end result slightly different from the mockup at the top.
Step one: document setup
The first step is straight forward: we need to create a new document in Illustrator. I created an 18″x24″ document, at 300 dpi and in CMYK.
Useful goodie: here are the main colors we'll be using.
Step two: background elements
Main background color
After placing a series of guides (to find the middle, and get a sense of the bleed I'd like to keep), I've created a  new layer that I've named "bg elements." I then used my rectangle tool (M) to create a centered 18″x24″ rectangle filled with a very dark gray (#121213).
Background texture
The texture part is pretty easy: Steve created a vector texture pack as part of set 23.
I just grabbed the grunge texture in the pack, placed it in above the dark gray rectangle, sized it to fill the whole artboard, and colored it in RGB black (#000000). This way, it contrasts softly against the dark gray of our background rectangle.
The finishing touch for the texture is to hide the parts of it that extend beyond our artboard (when sized at 18″ wide, the texture is almost 26.2″ tall). We're going to use a clipping mask for this. Just create another 18″x24″ rectangle above the texture group, center it, and remove any fill or stroke color. I've also renamed it to texture clipping mask. Then, select both the texture and the rectangle, right click, and select the Make clipping mask option. And you'll have a clean looking background!
Background burst
The purple burst is the focal element of the background. You'll notice in our mockup above that the burst is grunged out by the texture. This means that we'll have to place it between the bg and the Texture clipping group sub-layers.
In order to get a burst, we need to first create a circle. Mine is 16″ in diameter. It's centered in the artboard, and filled in purple (#614a72).
Next, we'll be using the Zig Zag filter to create the burst out of that circle. It's in Effects > Distort and transform > Zig Zag. Make sure the Preview box is checked, and start tinkering with values until you get a satisfying burst. I've used  an absolute value of 2.5″ for the size, and 50 ridges per segment. I also chose smooth points versus corners, as it gives me a softer, more worn look.
As you can see, the burst is way too wide right now. A little bit of resizing from the center, and we're good to go (hold SHIFT + ALT while dragging one of the corners of the bounding box inwards). You could also make your burst around 12″ wide right away.
And our background is ready!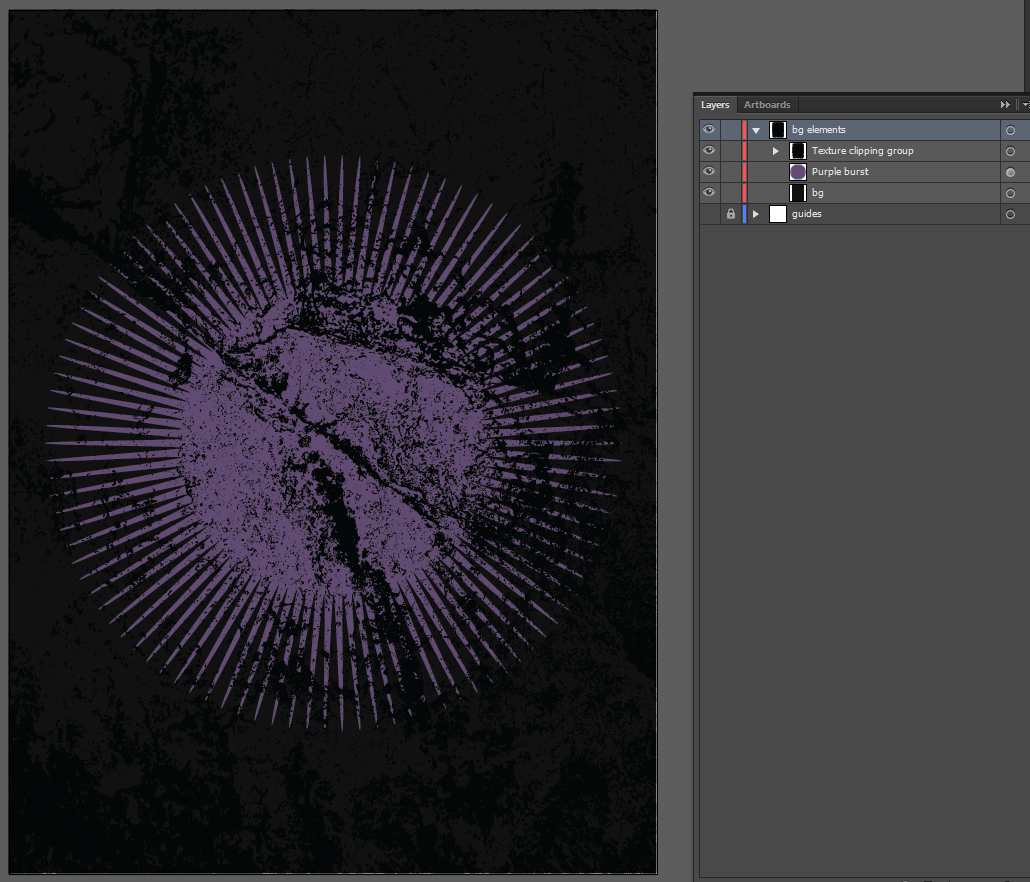 Step three: assembling our main elements
Copying from the vector packs
Now that we have our background, it's time to grab the elements we'll be needing for the rest of the poster. I have the following:
You should note that you don't have to use these elements for your poster design. It would be absolutely acceptable to grab some other vector elements, or to make your own, to follow along with this tutorial.
As you can see, there are some things we won't need (the hands of the zombies, the scrolls and supporting elements of the "sexy" witch, etc). Let's go ahead and delete these. Ungroup, use the direct selection tool if needed (A), select the parts we don't need, and here's the result: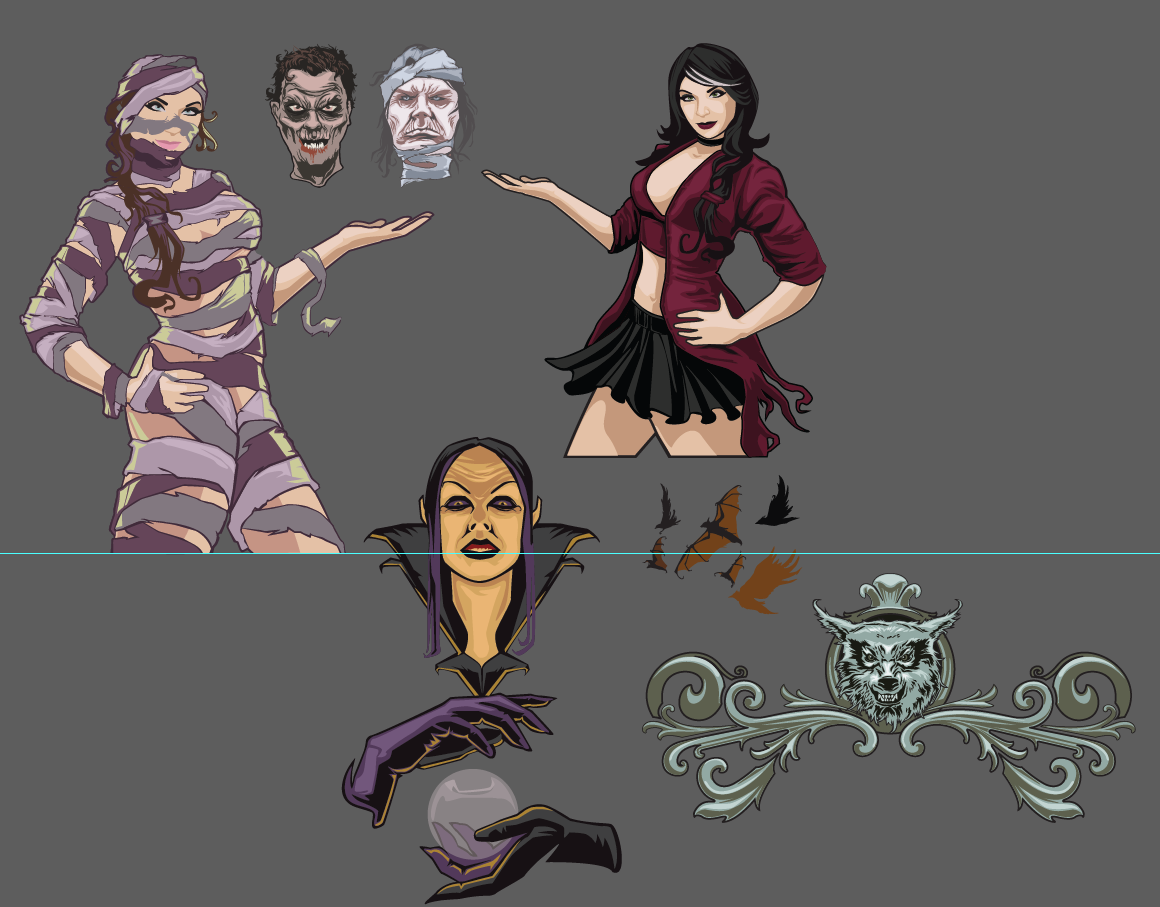 Preparing the portraits and the wolf ornament
I'm going to walk you through preparing the first portrait. The process will be the same for the three other ones. Let's prepare the top left one.
You could ask, why are we modifying these? The purpose behind this modification is to have the four surrounding portraits toned down in terms of colors. This will let the center piece have much more visual impact.
First, we need a black circle we can put in the background. The head of the zombie is 2″ tall, so I made my circle 2.5″ in diameter.
If we look at the finished product, the circle has a lighter (#232323) stroke. It also crops the portrait closer. The first thing I've done is to align the stroke of the circle to the inside, and to thicken it to 10 points. I've then resized the circle closer to the top of the head. So close in fact, that some of the hair goes over the edge of the circle.
Next, and in order to simplify the recoloring process, I've actually used the Pathfinder to merge the head together. We could keep it un-merged, but it would make the process even longer, to figure out all the paths and to select the right ones.
After merging, ungroup the head, and start selecting the shapes to switch them either to black for the dark parts of the face (#000000), or to dark gray (#222222). It will take a few minutes, but it's going to be worth it! As part of the recoloring process, I've also recreated the pupils in the eyes with two circles. This is because the original ones are half-circles, that get deformed during the merging process anyways. Once the coloring is done, it's time to group the head back together.
Time to clip the head within the frame we created. Unlock the background stroked circle, and make a copy of it. Then proceed to paste it in front (CTRL/CMD + F) of the original circle. Then go to Object > Expand appearance. Ungroup the result. This will allow us to select and use the inner circle as a clipping mask for the portrait. Once you've applied the clipping mask, the portrait is almost done!
We now need to use elements from the wolf ornament to pimp the portrait frame a little. Following a similar process to the zombie head itself, we'll be ungrouping the ornament, eliminating the parts we don't want, recolorizing it, and applying it to the top and side edges. After that, we'll be applying a stroke to all of that, to help it standing from the grunge texture of the background. See the process in pictures in pictures below:
There's one thing that didn't work according to plan, and it was in the next to last step. When offsetting the path of the copy (Object > Path > Offset path), the black stroke around the ornate elements was just too much. So I used my direct selection tool to delete the extra elements around them, to make it visually lighter.
Following a similar process, you can prepare the three other portraits. Or, you could dig into your layers, figure out where the zombie head clipping group is, and just swap the head out for the other portraits, so you don't have to recreate the circle and the other elements each time. This is done by simply dragging the layers in the appropriate order and within the right groups via the layer palette.
In order to avoid having to recreate the frame around the head, I simply flipped it using the Transform menu available when right-clicking (Transform > Reflect). Below are a few shots of going through the remaining two portraits, as well as the wolf ornament.
Phew, that took its sweet time. Time to get the center diamond shape prepared.
The diamond
To create the "petals", we'll be using two overlapping circles and a bit of Pathfinder magic. We'll then proceed to trace the diamond shape, using our smart guides (View > Smart guides) to align its top and bottom edges with the top and bottom of the top and bottom "petal", and its side extremities to the center of the horizontal petal line, and to the edge of the diagonal petal. I promise this makes sense in the images below (you'll be able to see my values for size, stroke thickness, etc., in them too).
After some trickery with strokes and expanded appearances, we can recreate the same type of effect as in the original piece. It has a green outer stroke (#60806b), which also seems to merge with the petals, an inner black stroke, and an orange center (#cb7856).
Adding texture to the diamond
The orange part of the diamond features the hand-drawn snake skin texture that's available in the vector texture pack. We'll simply add this texture at the top of the diamond itself, and use a copy of the diamond path as a clipping mask. In terms of scaling the texture, it's your call. Remember that the diamond shape will be our big, central element in the poster. So if we just size the texture to cover the diamond, it'll be very big once blown up to its appropriate final size. I'd suggest making a collage of a couple of duplicates of the texture for a better effect. You should also consider making a couple of duplicates, then reverse the source texture to finish the texturing. This will make it look less uniform.
Because the diamond has a stroke aligned on the inside, we'll need to expand the copy, merge it to subtract the black outline from the orange diamond, ungroup the result, and delete the black outline before being able to use it as a clipping mask. Look at the image sequence below for the step by step actions I've taken.
Colorizing and including the witch in the diamond
The process to colorize the witch is very similar to the one used for the portraits: merging, ungrouping, selecting the shapes, changing the colors, etc. My goal is to keep the color palette to a minimum overall, so I've only introduced one more color, a dark green for the skin's shadows (#44594a). I'm reusing the snake skin's bright orange for her pupils and teeth. The lighter parts of her collar are that dark gray used for the portraits. I've also left the crystal ball as is, as I want to keep its transparency effects intact.
After making sure that my witch is placed above the diamond's layer, I just placed it on top, and decided to size it to obtain a similar crop to our original piece. The hands will be cropped by the lower edges of the diamond, and the head of the witch will come pretty close to the top edges. The cool thing is that you can move the hands apart if needed to fill the frame better, which I've done. After placing the witch, I just made a quick copy of the snake skin texture clipping mask to clip the witch, and it's good for the final touches: the bats and birds. These were simply placed, duplicated and mirrored, and centered. I then colored them black for a higher contrast against that orange background.
After that assembling, I just created a copy of the diamond, witch, birds, and bats, and placed it in its own layer atop of everything else in the poster frame.
Phew, we're done with the bulk of this tutorial here. Now, onto the type!
Step four: type elements
There's not too much type on this poster. Each actor portrait features the name and role. There's a two part sub-header above the diamond. Finally, the main title is at the bottom of the diamond. The typefaces that have been used are Hitchcock, Cooper Black Std, and Coop from House Industries.
The actor name and role are very straight forward. Two different sizes of text in a lighter gray (18 and 24 points, in #323232), and done.
The sub-headers ("What is she hiding?" and "What is her secret?") are also quite easy. They're written using the Hitchcock typeface. The trick with these is to use the Flag mode in the Warp filter (Effect > Warp > Flag). We're also going to use filler characters (I'm using the underscore, but whatever works, as they're going to be deleted) to fine tune the curve we're giving the text.
There's also a "shadow" effect with it. I've obtained it by simply duplicating my text group, and offsetting the lower group by eight arrow taps down, and eight arrow taps to the right.
The process is identical for the second sub-header, except that it's aligned to the right, and that the text offsetting is also reversed to the left. See the image sequence below for the various values I've used.
The big piece is the main title. It features complex layering, and a full shape outline.
There are three layers: orange, black, and green. The key to the effect is to offset the black layer less than the green one to get the uniform look. In order to obtain the full shape outline, we're going to merge a copy of all the layers, place it in the back, and either add a stroke to it or use the offset path function. I personally prefer offset path, so that's what I'll show you. It's all written in Coop Bold, and we're using the Flag filter again (but at 15% this time). The top line is sized at 200 points, the bottom at 250 points. The line height is at 225 points.
Along the way, I also realized that beefing up some of the shapes by adding a stroke to give them more weight and smooth the overall visual balance helped. The black layer of text, the green layer of text, as well as the full shape outline all went through that treatment. In some cases, some of the letter shapes needed to be fixed once they were expanded.
And now that that's done, we can say it's over!
Bonus! Step five: fake folds
To finish things off, we can add a fake folds vector element on top of everything. A long time ago, I scanned in that folded/scratched paper texture. After placing it in Ai, I live-traced it and got the following vector element:
You just have to place that element in a new layer above your poster, drop its opacity to 50%, and you've got yourself fake folds!
And because we're in a good mood, you can even download these fake folds for your own use, in both personal and commercial projects. And while you're at it, you should sign up on our email list to hear about all the rest of the good stuff we release on the Arsenal.
And finally, don't forget to mock your final art up, and to show it off in the Go Media Flickr pool.
Well, that's it for this tutorial. Don't forget to check out vector set 23 on the Arsenal, and until next time, cheers!
Paper & ink are woven into the fabric of Go Media. Dreamers and doodlers, our Cleveland Graphic Design staff believe illustration is one of the quickest, deepest, most meaningful ways to convey your message to the world.
Custom Illustration is a talent and differentiator Go Media is recognized for. Ask and we'll gladly illustrate a new flyer, poster or print piece for your brand, event or campaign. 
Until then, we thought we'd blow the dust off of our old portfolio and share some of our favorite early illustrations with you.  We hope you'll enjoy.
Vintage Go Media Illustration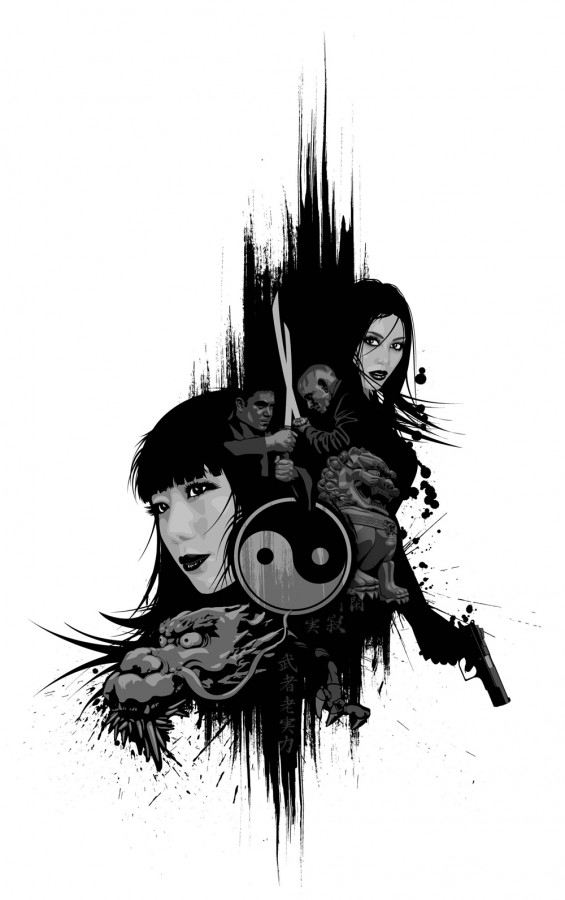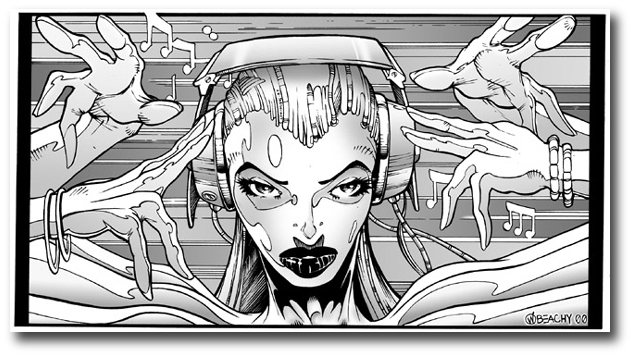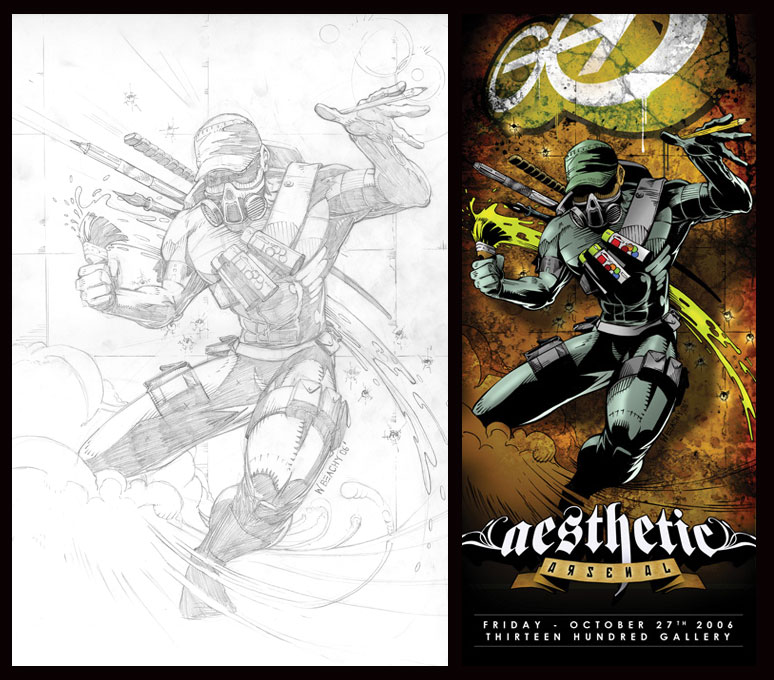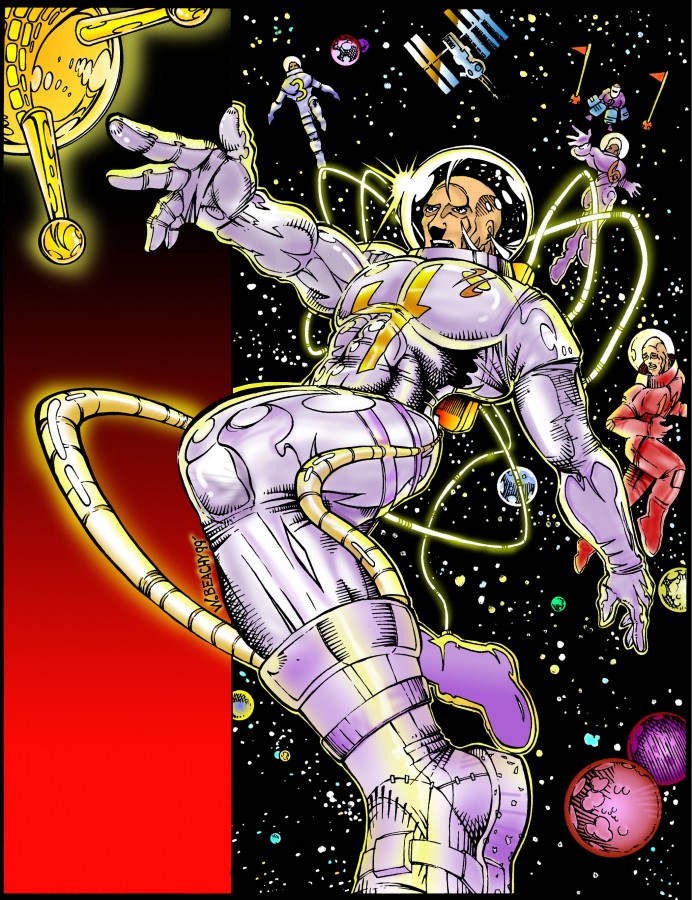 Show off your own designs at our Flickr Pool Showcase. If you used a product from our Arsenal, you have a chance to win a monthly feature in our 'Zine as well as a $50 Arsenal Credit. More details here.
______________________________________________________
For more information on Go Media and all of the services we offer, head to gomedia.us!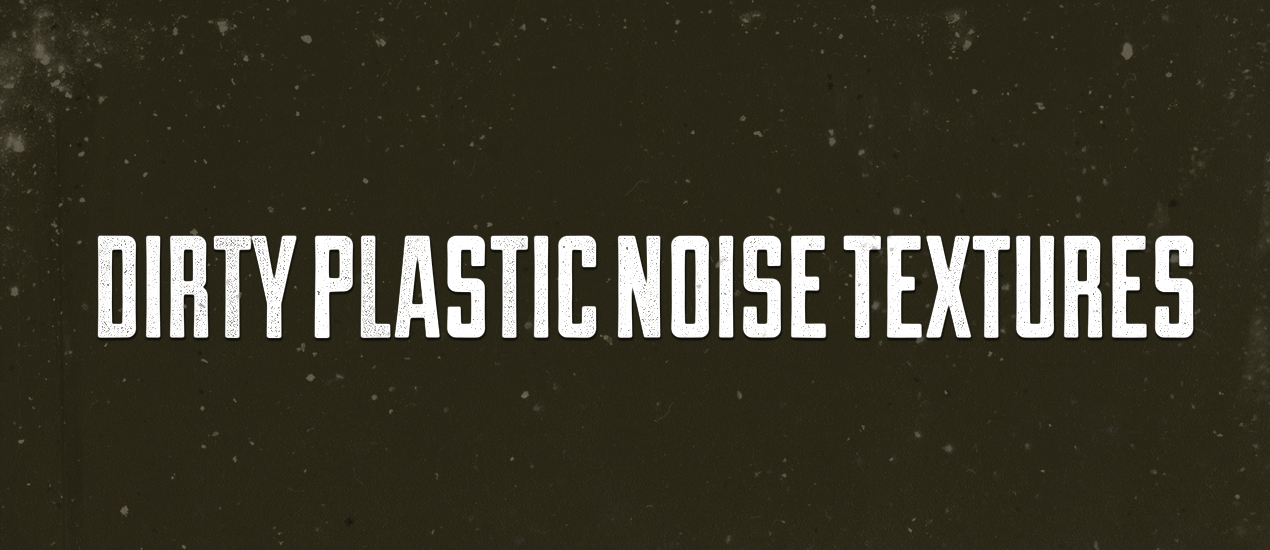 Hello there!
Simon from The Shop on this end of the keyboard. I'm excited today, because one of my go-to personal texture packs is released on the Go Media Arsenal! Let me show you what the Dirty Plastic Noise Texture Pack can do for you.
Dirty Plastic Noise Texture Pack – $9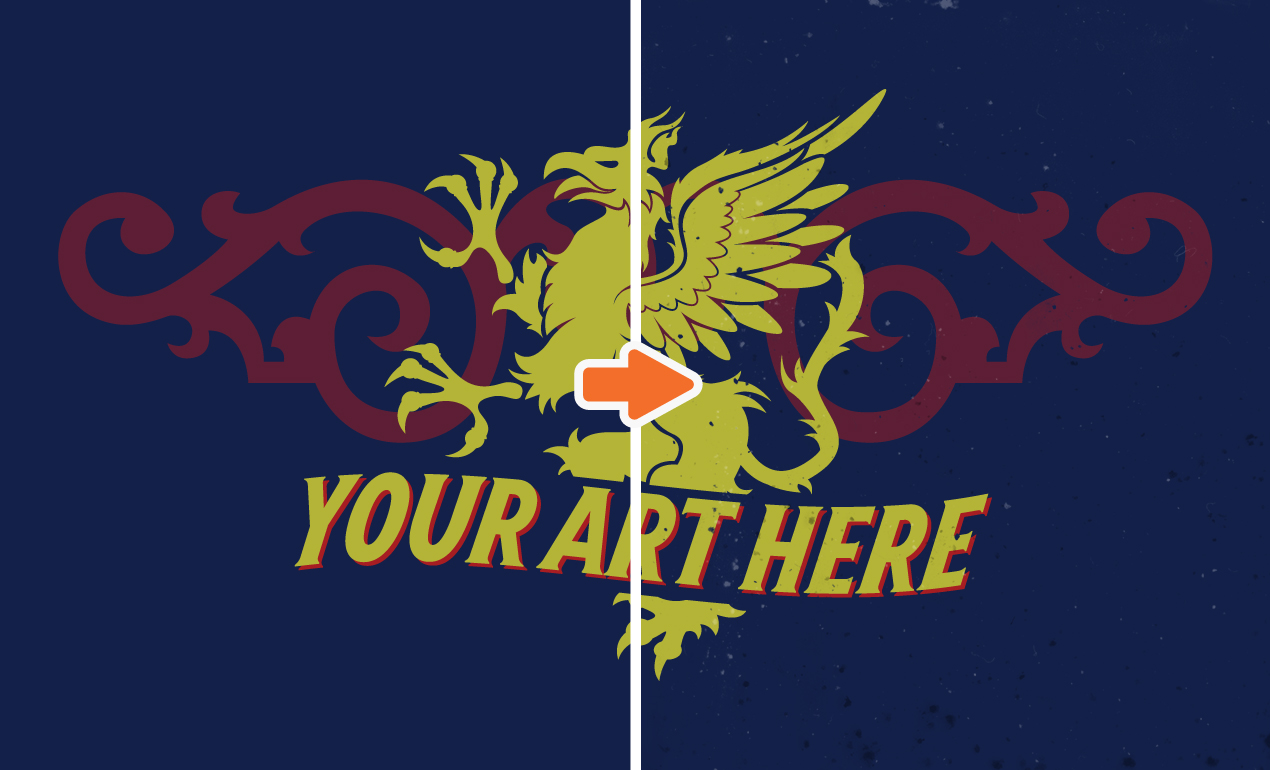 Where do the textures come from?
These noisy and dusty textures come from an unlikely place. You know these little plastic pockets in billfolds to hold extra credit and ID cards? Well, now you know.
I've had that leather billfold for a while. It's old, and all worn out. It's been at the bottom of countless pockets and bags. And it has accumulated a lot of dirt, dust, and other lint particles.
I pulled out these little plastic pockets, cut them down in flat "sheets," and scanned them at very high resolution (on average 5250×7400 pixels @ 2400 dpi). These textures are the result of that scanning process.
Unlike my Photocopy Noise texture pack, these textures actually show little dust worms, smudges, and similar artifacts. They don't look like glitch elements, but more like actual speckles of matter.
Technical data
The pack contains 4 variations of each textures:
Black speckles on black (JPGs)
Black speckles on transparent background (PNGs)
White speckles on black (JPGs)
Transparent speckles on black (PNGs)
5250 x 7400 pixels @ 2400 dpi
Dirty Plastic Noise Texture Pack – $9
Previews
How to use the textures
It's actually quite simple: put them on Screen or Multiply, and noise things away. Add a specific color overlay, and add subtle speckles to your backgrounds. Paste them in your layer masks for subtle weathering. Let me walk you through some of the steps of the creation of the hero image to demonstrate.
Part 1: background building
I'm using a 1270×770 pixels document in Photoshop.
I've filled my background with a dark, muted green (#2c2918).
Insert 2014-05-16-plastic-card-holder-textures-black-on-white-sbh-007.png in your document. It's important to use the transparent version for our effect to function later on.
Note: I like to place my documents (File > Place) rather than paste them in, as it allows me to have them as smart objects, which help to keep a non-destructive workflow.
Place your texture so it covers the whole canvas. In my case, I've kept the vertical orientation. Once you're happy with your texture placement, validate the transformation, and reduce the layer's opacity to 50%.
From there, it's time to blend that texture a bit better with the background. In this specific case, we could use a blending mode, or we could use a color overlay. I chose the latter. Double click on the layer to bring up its blending options dialog box.
Head to color overlay, and pick #3e3f41as the color.
Validate, and admire the result. We added some subtle textures to our piece in three steps (place, size, color overlay).
Part 2: using blending modes and opacity levels
As I've said before, and due to the nature of the textures, the two best blending modes to use here are multiply (and its derivatives Color burn and Linear Burn), and screen. Note that nothing stops you from experimenting further!
After placing my type elements in my piece (they are set in Duke, from Lost Type Co-op), and adding a bit of texture to them, I felt like the piece could use some additional texture buildup.
I've selected 2014-05-16-plastic-card-holder-textures-black-on-white-sbh-006 as my next texture. I really like the bottom part of that texture the horizontal smudge).
In order to feature that in a significant manner in my design, I rotated the texture 90° clockwise.
Next, change its blending mode to multiply at 50% opacity. The result keeps that sweet part of the texture, but without being overbearing (thanks to the lowered opacity), and multiply knocks away the white pixels.
The next texture to place in the document is 2014-05-16-plastic-card-holder-textures-black-on-white-sbh-010.png. It's simply placed in the document horizontally, and has its opacity lowered at 50%.
Next up is 2014-05-16-plastic-card-holder-textures-white-on-black-sbh-006.jpg. With this white on black texture, the goal is to add a lot of dust speckles using Screen.
The texture is placed horizontally in the canvas, and more or less vertically centered.
From there, change its blending mode to Screen @ 25% opacity.
The next texture I used is 2014-05-16-plastic-card-holder-textures-black-on-white-sbh-013.png.
Rotate it 90° clockwise when placing it, and then lower its opacity to 50%.
Lastly, I placed a paper texture to add just a little bit of grain to our image. I found the texture on Flickr, and it was shared by our very own Dustin Schmieding.
Place the texture in your piece so none of the paper seams are visible.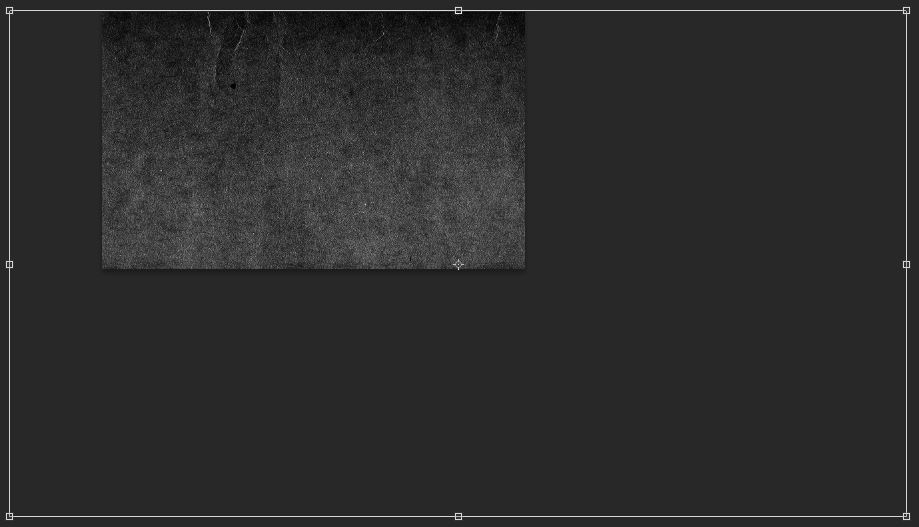 I've used the levels palette (CTRL/CMD+Ito increase dramatically the contrast of my texture. Desaturate the texture (CTRL/CMD+SHIFT+U), and then increase the dark tone value, lower the mid-tones towards the dark ones, and reduce the range of the highlights.
This results in the grain of the texture being exacerbated.
Finally, put the texture on Soft light @ 15%, and admire your hero image.
Wrap-up thoughts
This quick example is obviously just scratching the surface of what's possible here. You could combine these in many more creative ways. And their high resolution will allow you to use them in projects ranging from screen to paper without significant quality loss.
I hope you liked following the quick demo as much as I liked putting it together. Until next time, cheers! And don't forget to go buy the pack: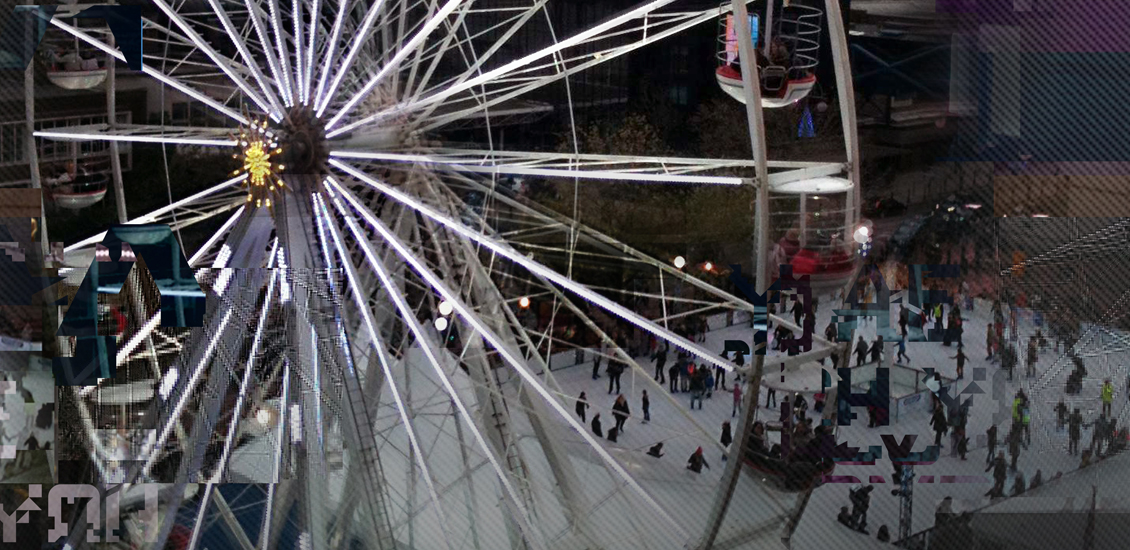 What is Glitch Art?
In this tutorial, my aim is to introduce some techniques that you might not be familiar with that can achieve a unique glitch aesthetic in your designs. I like the idea of using some aspects of glitch art to incorporate into graphic design and give it a digital feel whilst still keeping the main focus intact. If you are unfamiliar with glitch art, then I recommend watching this short video by PBS called The Art of Glitch.
This tutorial will be broken up into three sections. In the first section I will explain how I have created a glitch font using the free online font-building tool Fontstruct. The second section will explore some experimental approaches that can be used to create glitches within your imagery. The third section will be focusing on the happy accidents that were generated through the glitches and how to bring everything together in Photoshop.
1: Creating the Font
I decided that I wanted to create a custom font for this project because I wanted to experiment with a series of posters, each of these with different phrases on them. If you don't have the time to create a new font from scratch then manipulating an existing font in Photoshop can be just as effective. Alternatively you can download my font for free.
I created my font using the free font-building tool Fonstruct. Creating a similar font doesn't require expert knowledge in typography, you will just need a bit of patience and an eye for what looks good and what doesn't.
Firstly, I recommend finding an existing font that you want your font to look similar to and keep it in front of you for reference at all times. Any legible sans serif font would work great.
Inside the Fontstruct editor, you will be given many different shapes to work with which can be used to give your font a digital/pixelated feel. Experiment with the different shapes in your letters. You don't need to be overly careful, but make sure that the letters still remain legible at smaller pt sizes. Try to keep some consistency throughout. If you find a cool pattern with the shapes on one letter, see what other letters you can replicate the same pattern in.

Continue to play around with the different shapes. Although it is supposed to look rough, try to keep the cap heights, median, descenders etc. similar to the font you have chosen to use as a guide. When you are happy with your font, click save and download your font.
2: Break the JPEG
In this section of the tutorial I will go through 2 simple methods on how I go about glitching my imagery. I will be using one of my own photographs which I took in my home town of Birmingham, England during the Christmas period.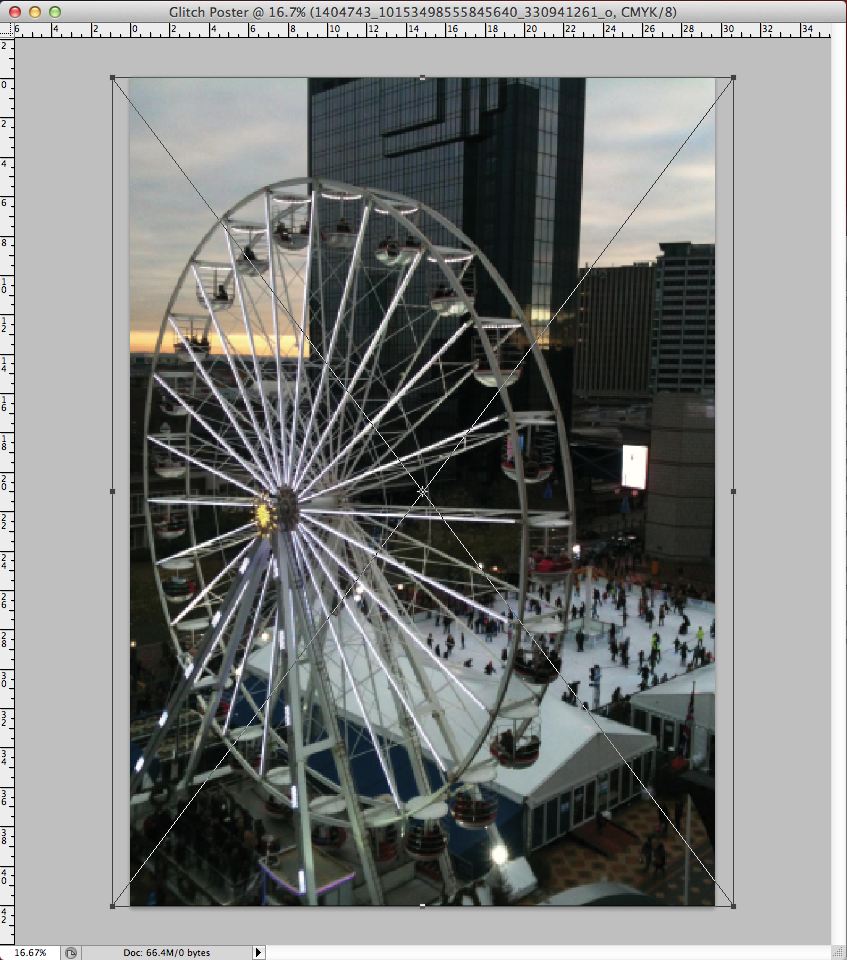 Firstly, set up a new document in Photoshop at the size you want your artwork to appear. Insert the image that you want to use, and then save it out in JPEG format in a different name. This will be the image you will manipulate to produce a glitched effect.
Locate that file and change the extension from .jpg to .txt. Then, open it up in a basic text editor like TextEdit. Begin to cut chunks of text out and paste it into different parts of the document. If you are working with a large image, you might need to use very large chunks of text. Keep within the middle and three quarters of the way down the document to avoid breaking any of the necessary the code.
Every image will react differently, so keep experimenting with cutting different parts out and moving sections around until you get something that looks cool. Create a few different ones and open them up in Photoshop. Sometimes Photoshop will throw up an error because it thinks the image has corrupted. If this happens, all you need to do is save it again from a photo viewer like Preview on Mac. You should then be able to open it up in Photoshop.
The second method is even simpler. There is an online glitch generator created by multimedia designer Georg Fischer where you can create multiple glitch images just with a few clicks. Go to http://snorpey.github.io/jpg-glitch/ and upload your image. Play around with the settings until you have something you like and then download your image. This is obviously a much quicker way of doing it, but I recommend using both methods so that you have a more diverse range of imagery to work with.
3: Bring It Together In Photoshop
Go back to the document that you set up in Photoshop with the original image inside as a background. You can now start cutting sections out from your glitched images. This will take a lot of trial and error. Try to use the more interesting glitches with the colours that stand out. Place them on top of your original background image roughly in the same place. Cut around the main focus of your design so that the glitched elements aren't getting in the way too much.
Play around with layer styles. I found that using Screen worked particularly well in some places. Since some of the glitched images can look low quality, your design can end up looking a bit too blurry, so it is always good to use the Unsharp Mask filter to sharpen things up a bit.
For the text boxes, I decided to create a diagonal line pattern to really enforce the digital aesthetic of the design. To do this, I have created a new document that is 3 x 3 pixels and have chosen a white background colour. Zoom as far into your document as you can, then create 3 pixels forming a diagonal line. Click Edit > Define Pattern and name it.
Now with the Type tool, type in whatever text you want to appear in your design and position it wherever looks best. Draw out some basic rectangles behind it so that the text is legible but not covering up too much of the imagery.
On the layer that includes your text box, click on the Layer Styles icon and select Pattern Overlay. There you can locate your custom diagonal pattern. Make sure it is scaled so that you can see it clearly enough. I set the transparency to around 20%, but do whatever works best for you.
Duplicate all of your imagery layers just in case you want to keep the original layers. Then, merge the duplicated layers so that they become one layer. Use Hue and Saturation to make the colours more vivid so that the imagery stands out more.
Duplicate the merged layer again and apply your diagonal line pattern in the Patterns Overlay. Again you want the transparency to be around 20%. Once that is applied, use the Eraser tool to erase the middle so that you have the nice diagonal line pattern subtly appearing in from the edges.
Merging letters from your font into the background can also be very effective. Maybe you can type in some hidden messages that the viewer won't notice right away. Just type out your text, transform it to wherever looks best and add some layer styles, but make sure it doesn't distract from the main text.
Wrapping Things Up
I hope you have enjoyed exploring glitch aesthetics through typography and imagery and that you have discovered something new. Don't worry if something hasn't worked out the way you had hoped. The purpose of this tutorial is to encourage experimentation in your work. If you have come across something particularly cool with these techniques, then focus on that and bring the most out of it.
Cover image includes work from Go Media for Dawn, Pepsi and Lincoln Electric. For more of our work click here. 
Landing Big Clients
One question we're always presented with here at our Cleveland based website and graphic design firm Go Media is: "How do you land big clients?" After all, don't we all want to work with big name clients and live the dream? As you can imagine, it's not so easy. Landing those big name clients takes time, hard work and hustle. Here are some pro tips we've learned, with some additional thoughts from a few of our friends.
1. Put Yourself Out There.
Easy enough, ey? Rule number one is simple, effective, essential. But listen: you simply must dedicate time to networking.  It's easy to value, yet put on the backburner when you're going a mile a minute. Once you've carved out the time, assure you're getting out in the community and building genuine relationships with folks in your industry.
Genuine being the key word. Get out, hang out in real-world places where like-minded individuals spend their time and not only gain a new hobby, but solid, meaningful relationships.
"In sales, it's incredibly important to build relationships. Most people have a negative view of the typical salesman or woman – no one likes the feeling of 'being sold,' reminds Go Media Account Manager Lauren Hudac. "If you build trust, you're more likely to establish a relationship that lasts."

Photo courtesy of Mytton Williams
Bob Mytton, Partner and Creative Director of Brand and Consultancy Firm Mytton Williams reminisces about his first client, and the importance of personal relationships. "One of our first major clients was Clarks shoes. We were asked to review their identity and complete implementation across everything from business cards to their lorries and packaging. It all started through various personal connections. Before setting up Mytton Williams I worked at Newell & Sorrell, a brand and design firm. I had built up some good relationships with various clients. One of them left and joined Clarks and passed on our details. I went down for a presentation to meet the Design Director. It turned out he had close associations with Pentagram, where I had got my first job as a junior designer. I think we spent most of the meeting talking about working at Pentagram. He liked our work, we sent a proposal and got the job. Looking back it was relatively simple. Being only a short drive away helped and meant we worked closely with the design team there for many years, designing work that not only helped increase sales but ended up winning several major design awards. A wonderful project."
2. Think Big.
But, you think, I'm only one person, or I'm a freelancer! How can I take on a giant, big name client? You must simply think, and act just as mighty. Thinking, acting and speaking confidently will take you a long way.
Jen Lombardi from Cleveland design firm Kiwi Creative states, "In the past, we were hesitant to approach big-name clients because we automatically assumed they'd want to work with a large agency. Not the case! Small studios can be just as creatively effective as large firms, so don't sell yourself short. You have to be in the game to win the game, so put yourself out there! You might be surprised at the results."
3. Strategically Contact.
Go Media President William Beachy's advice? Get a game plan together regarding who to contact. Here's a hint: the best contact is probably not the owner. Instead, "Find someone else internally who you'll be able to connect with – an art director or marketing director of a smaller department – versus attempting to take on the head of the corporation. Start a conversation through email, LinkedIn, Twitter, whatever works."
Another route? Attempt going through an Artist Rep or Advertising Agency instead. Bill notes, "Big clients tend to have existing relationships with ad agencies and design studios already. Since these big clients aren't always looking to change, you can go directly to their agency and look for sub-contracted work."
4. Communicate through a Genuine Email.
Once you've researched who to contact, brainstorm how you'll connect. Recognize that a short, informal email might be much more effective (and genuine) than any flashy marketing material you may create.
5. Throw an Event for Your Dream Client.
How can a client turn down an invitation to an event you're throwing in their honor? Here at Go Media, we've created a video series, On the Map, which highlights area businesses. After all, we love showing off our great city and building relationships while we're at it.  The highlighted business owners receive free publicity, no strings attached, and we all have a great time.
OTM – Ginko from Go Media on Vimeo.
6. Work on Spec (if needed)
For the most part, we caution against working on spec, as we find most clients that make that request are untrustworthy.
Notes Beachy in his book Drawn to Business, "An exception would be very large, well-funded companies that have outlined a formal contract to be won. For instance, when Nike wants to hire a new advertising firm, they will outline their needs, put a dollar amount on the advertising budget and invite select marketing firms to present their ideas. In a case like that, the competing advertising firms will absolutely do tons of work mocking up ads, even producing TV commercials to help sell their ideas. Technically, this is work on spec. If they don't land the contract, they don't get paid a dime."
"Similarly, Go Media was recently asked to do a presentation in hopes of landing a contract to develop ten property websites for a large real estate company. As part of our pitch, we mocked up several different homepage designs to help sell our ideas. In a case like this, I knew this would be a massive project with a potential massive payout. In my estimation, it was well worth the time. We ending up winning the contract and learned afterward that we were the only firm that did mock-ups. But this was the exception to the rule. Generally, I would advise young designers and small firms to avoid doing work on spec."
7. Be patient and build your portfolio.
Dan Morgan, Cleveland photographer and owner of Straight Shooter Photography reminds us to "Be friendly, firm and VERY patient." While you wait to amass your dream client roster, "Keep many examples of work you have done, even remotely similar to what you are looking for. If you don't have any samples make them up, create assignments for yourself, for your portfolio, that illustrate a variety the type of work you are looking for. Always pay attention to your phone and e-mail messages, and respond immediately."
8. Make a Great First Impression.
Notes Beachy in Drawn to Business, "How you perform on the very first project is absolutely critical. More specifically, your first set of proofs will establish in the mind of your customer whether they can relax and trust you to do great work, or if they're going to have to look at everything you do with a critical eye. If you're working with a new client, the first project is the most critical time in that relationship."
9. Focus on Quality and Consistency, Always.
Once you've landed that big client, your focus for maintaining your relationship is simple: quality and consistency, notes Pete Maric of Triplet 3D, Inc.
"Clients hire you because they know you can deliver what they are looking for and to a certain quality. Once the relationship is established, and the client loved your work on the first project, you can bet on receiving more work in the future (most of the time). When the new projects come in, you have to maintain consistency in all aspects of your business; from estimating, billing, doing the creative work, and how you communicate with your client. If you've ever read the book The E-Myth, the last thing a client wants is their experience with your company to be completed different every time they hire you. Obviously, the creative services you offer should be custom-crafted and unique to the client's project, but all other right-brain aspects of your business should be systemized and consistent. This includes how you answer your phone, the tone you use in your correspondence, how you deliver your projects, after-project follow up- and all of this should be reinforced on your website and marketing materials. Consistency rules!"
10. Treat Your Client with Fairness.
Maric also reminds us that fairness is vital in healthy and long client relationships.
He notes, "Years ago, maybe 2-3 years into working as a freelance designer/illustrator, I was hired by an architecture studio to create two illustrations of a new restaurant they had designed. Being as green as I was at the time, after meeting with the architects and reviewing all of the plans, I verbally gave them a cost estimate for the work. Without even hesitating, one of the architects says to me 'be fair to us, be fair to yourself'- that simple! 'Be fair to us, be fair to yourself' is one phrase that has stuck with me to this day. I am so glad to have done that project just for those few simple, yet powerful words. I truly feel that 'landing big clients' and maintaining long-term quality relationships is as simple as treating people fairly all the time. In the end, it's really not about business-to-business or business-to-consumer, it's people-to-people! If your client knows that you care about them and their projects, and you treat them fairly every time they come through your door, you are golden! Expect work for years to come."
Dan Morgan, reminiscences of a time when fairness paid off for him in a long-standing client relationship. He says: "Soon after I returned to Cleveland from New York City, in 2005, I made it my business to go to every possible networking event I could manage. By chance, I ran into an old client at an art Gallery / Coffee Shop. He was no longer working at the Ad Agency that he used to hire me for; he recently started working for a company called Ideastream Consumer Products. I always provided him great service for a fair price.  Because of that, I have continued to do consistent work for the company since."
11. Last but not least, always say 'Thank you!'
"Always thank clients for their business," notes Hudac. "A hand-written note still goes a long way.  Here at Go Media, we write a thank you note for every project, big and small. For bigger projects we land, we send a really fun Go Media moleskine package. All the time I hear how much clients appreciate this gesture."
____________________________________________________________________________
Want more advice on Landing Big Clients and how to start your own million dollar design firm? Buy Go Media President William Beachy's book, Drawn to Business.
Many thanks to contributors Mytton Williams | Kiwi Creative |
Straight Shooter Photography | Triplet 3D
Hand Drawn Vector Must-Haves
Jason Carne, Arsenal Marketplace Artist and Freelance Designer, as well as great Hand Lettering talent, has done it again.
Responsible for the hugely successful tutorial "Hunters and Gatherers: Techniques from Conception to Completion," Jason now brings us the hand drawn vector pack of which lettering dreams are made.
Jason's Hand Drawn Letting Elements Vector Pack contains over 30 Original Vector Elements including flourishes, panel ends, borders, banners and other accents most excellent for any project needing a professional, polished, personal look.
The Hand Drawn Lettering Elements Vector Pack includes:
Banners
Flourishes
Panel Ends
Borders
Words: Mfg., Est., The, For
Ampersand
Extra Goodies like: Arrow, Star, Heart, Lightening Bolt, etc.
You get:
Pick up the Hand Drawn Lettering Elements Pack today and show us how you used it in your design for your chance to win a $50 credit to the Arsenal this month!
Cover Photo courtesy of Patrick Chin
Meeting the Man: Mike Jones
Whew! What a weekend, huh, guys? As this was my first Weapons of Mass Creation Fest, I did not know what to expect. I knew I'd meet some cool people, see some awesome things – but I could've never imagined the magnitude of all of it. Before I get into my time with Mike Jones, let's give a round of applause to the creator of WMC Fest, Jeff Finley, for bringing this to life. The event is truly one-of-a-kind, and the fact that it all started in Cleveland makes me feel profoundly proud.
***
"Have you met theman, Mike Jones?"
I heard that probably 20 times over the weekend. So, I marched up to Vendors Village to find this Mike Jones, and try to snag him for a quick interview. I found him at his booth, Old South Supply Co., with his (equally awesome) partner in crime Lenny Terenzi. I introduced myself and asked if we could chat for an interview at some point, and he said well of course! We can do it right now.
The crew joined forces to create Old South Supply Co. with the idea of giving people quality, hand-crafted goods with a sweet southern flare. Mike is from Georgia while Lenny is from North Carolina. The two have assistance in web development by friend Rob Davarnia, who owns Parse Labs, a web development and design company in Orange County, California. Old South Supply Co. just got its start back in June and had its soft-launch at WMC Fest. Their online store will be up and running soon, and you will be able to purchase anything from t-shirts and hats to drinking glasses and cooking utensils, and there's even a button-down clothing line in the works.
Lenny and Mike met at Creative South (a design conference run by Mike). Mike suggested he and Lenny collaborate together on a lifestyle brand based around how we view the south.
"There are a lot of types of southerners. The two main categories of Southerners that come to my mind the most are "country"– and what I like to call 'the "old money", – both have their following and both are valid!
Mike and Lenny want to make Old South Supply a way for everyone to meet in the middle and service the views and lifestyles of both. The duo handmakes as much as they can and since they're both designers, they definitely get to design everything!
***
A faith-based designer, Mike never seems to stress; He just goes with his heart and a little direction from the Big Guy upstairs. His story begins a year and a half ago, when Mike asked God to let him know loud and clear if he should stay and work at the design firm he knew and loved, or if he was needed somewhere else. He went back inside to finish his day of work and was delivered the message as clear as day. No hard feelings, but it was just his time to go. As they say, as one door closed, another opened.
The very next day, Mike received a call from a fraternity brother he hadn't heard from in 10 years.
His fraternity brother needed a logo and a website. From then on, his freelance career took off. Mike received a phone call, text or e-mail every day for the first four months of freelancing full time.
"I was blown away, like doors were opened just like He said they would," said Mike. "For a year and a half, I have been steady. I don't advertise, it's all word-of-mouth and it's just blessing after blessing. I'm thankful, I get to do what I want to do and I get to do it on my own terms. It allows me to spend more time with my family and do side projects like Old South Supply."
Mike looks back at his experience as design firm invaluable; it's there he recommends finding, and keeping life-long mentors.
"You know what? Don't be afraid to call 'em up. 'I love your work! How'd you do that?' If they share, fantastic, if not fantastic," said Mike. "If someone calls me and asks how I did something, I tell them because your vision of art and mine are different, even if the technique to do it is exactly the same."
Mike's big take-away? With faith on your side, try, fail sometimes, but don't ever give up.
"It is a scary thing. Like what if I fail? Then what do I do? Look, go into it like this. I have this thing that I wanna do. This is my plan B just in case. Worse case scenario, it's not gonna work out. Best case, it's the best thing you'll ever do. Be confident that one of those is gonna go!"
"If you fail, the people that love and care about you thought it was awesome – and if anything, you've made some cool things for your buddies."
__________________________________________________________
More Mike Jones: Twitter | Dribbble | Old South Supply Co.
Creative South Main | Creative South Facebook | Creative South Twitter
Thanks to Patrick Chin for all photography used in this story.