Must-Have Hand Drawn Vectors: Introducing the Hand Drawn Lettering Elements Pack by Jason Carne
Hand Drawn Vector Must-Haves
Jason Carne, Arsenal Marketplace Artist and Freelance Designer, as well as great Hand Lettering talent, has done it again.
Responsible for the hugely successful tutorial "Hunters and Gatherers: Techniques from Conception to Completion," Jason now brings us the hand drawn vector pack of which lettering dreams are made.
Jason's Hand Drawn Letting Elements Vector Pack contains over 30 Original Vector Elements including flourishes, panel ends, borders, banners and other accents most excellent for any project needing a professional, polished, personal look.
The Hand Drawn Lettering Elements Vector Pack includes:
Banners
Flourishes
Panel Ends
Borders
Words: Mfg., Est., The, For
Ampersand
Extra Goodies like: Arrow, Star, Heart, Lightening Bolt, etc.
You get: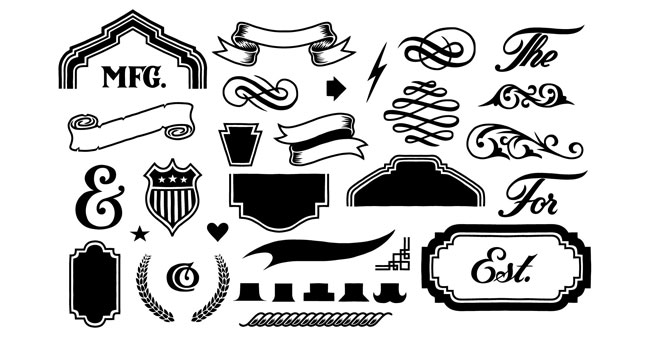 Pick up the Hand Drawn Lettering Elements Pack today and show us how you used it in your design for your chance to win a $50 credit to the Arsenal this month!