Articles by Month:
July 2014
Mockup your Artwork on our New Tattoo Mockups and More!
Hello Go Media Faithful! We're back again, as promised, with new mockup templates for you Pro Users of Mockup Everything.
Free users, you're in luck, too, because we've added yet another template to your list as well. Why? Because we love you. And because we can.
Still, let's call a spade a spade. You really need to upgrade to our Pro Account.
Why?
We're up to 220 templates in these categories: technology, apparel, print, advertising, food & beverage, sporting goods & body. These are templates available to Pro Users exclusively!
We add at least 5 new templates to our roster every single month and are always fulfilling template requests.
You have the ability to mockup snapshots twice the size of the Free version.
Pro Users also have access to our new transparent background feature.
No watermarks!
Only $12/month after the 7 day free trial ends.
Give the Pro Version a go with a 7 day free trial now!
Now, onto the new templates!
Ankle

Back

Neck

Feet

Chest

Left Hand

Lower Right Arm

Men's Triblend T-Shirt, Ghosted – Front View

Men's Triblend T-Shirt, Ghosted – Back View

Men's Varsity Jacket, Ghosted – Front View

Men's Crew Neck, Ghosted – Version 2
Inspiration for Graphic Designers: July 2014 Flickr Pool Showcase
Hey Everyone! We're so excited to show off our next round of outstanding Flickr Pool Showcase Designs: awesome inspiration for graphic designers like you!
Interested in Joining?
If you are new to the Flickr Pool Showcase, check out the instructions below for how to sign up.
Login to your Flickr Account (sign up if you don't have one)
Join the Go Media User Showcase Group (only group members can contribute)
Upload your designs to your own profile
Make sure to allow us to actually embed these image into a post, not just link to them. This can be done from your Flickr settings.
Click on your newly uploaded designs then click the button "send to group" above your image and choose the Go Media group.
The July Showcase
Heather
Bryan
Freebie Wallpaper Alert!
Hey Everyone.
You may or may not know that I am obsessed with all things super kawaii. (that's a super cute way to say for super cute if you didn't know).
So when I stumbled upon this heavenly project on Behance, I died a little inside.
I mean…seriously?
That was it, I decided. I needed to know the folks who created this deliciousness.
I shot an email out just to say "I love what you do" and within moments, an email reply popped into my inbox.
My new-found friends at Chocotoy kindly sent over some wallpapers for our enjoyment, asking nothing in return.
Pretty sweet if you asked me.
Click to download your Chocotoy Wallpaper (desktop, tablet & mobile versions)
______________________________________________________________________________
Be kind and like our friends over at Chocotoy on Facebook | Instagram | Behance
Entering its fifth year, Weapons of Mass Creation festival has drawn comparisons to TED and SXSW, but stands apart as the premier art, design, and music event in the USA. The three day event, which takes place August 15-17, 2014 at the historic Cleveland Public Theater, will bring together more than two thousand attendees that have traveled to Cleveland for the diverse array of speakers, artists, and musical acts. Those in attendance–creative professionals, entrepreneurs, musicians, artists, students, and fans alike–will gather to learn, get and give inspiration, collaborate, network, and celebrate their passion for art, design, music, and entrepreneurship.
One of the most captivating elements of WMC Fest is the magnificent gallery of art, design and illustration on display each and every year. Featuring up and coming local and national talent, expect to see some inspiring work.
While we wait for the magic to unfold, here is some inspiration brought to you on behalf of our 21 WMC Fest Designers. Enjoy.
Dan Kuhlken and Nathan Goldman were both drawn to music, film and design at an early age, but didn't combine their talents until 2005 when the duo founded a design studio with the goal of fusing these creative avenues. The pair has found a niche in linking a personal and unique aesthetic to the world's most talented and iconic musical artists, brands, and businesses.
With dynamically different skill sets ranging from fine art to film production, Dan and Nathan bring diverse talents and artistic perspectives to every project. DKNG Studios strives to provide their clients with the image and recognition that they deserve.
Two Arms Inc. is a Brooklyn based husband and wife design team specializing in custom illustration and typography, with a range of clients including: Moma Design store, Time out New York, Nike SB, Jack Daniels, Maxim Magazine, Jameson, and Warner Music Group.
You can easily spot The Little Friends of Printmaking in a crowd—their inky hands and clothes are a dead giveaway. Their work is just as distinctive. JW & Melissa Buchanan first made a name for themselves through their silkscreened concert posters, but soon branched out into further fields, designing fancy junk for whoever would pay them money. In addition to their work as illustrators and designers, they've continued their fine art pursuits through exhibitions, lectures, and artists' residencies, spreading the gospel of silkscreen to anyone inclined to listen. Their awards include honors from the Art Directors' Club, American Illustration, and Communication Arts; their work has been published in the books New Masters of Poster Design [Rockport], Juxtapoz: Poster Art [Gingko Press], and Handmade Nation [Princeton Architectural Press], among others.
Oliver is an artist and designer who cut his teeth designing band tees in his early 20′s. He now hates both bands and tees. His work is fueled by energetic linework and a whole lot of snark.
April (a.k.a. Ape) began screen printing shirts for fun (and let's be honest, in defense of her home state) shortly after graduating with a BFA in Fine Arts Printmaking from Kent State in 2008. When traveling, the question 'where you are from?' would inevitably and repeatedly crop up, and more often than not April would get a smart aleck comment about Ohio and Cleveland from her questioners. In response to this, the in-your-face "YEAH I'M FROM OHIO" tee was born. April posted a photo on social media, and the request for tees started rolling in. This was the seed leading to the founding of her screen printed art and apparel company, APE MADE, in 2011.
Daniel Danger is an artist and printmaker working out of New England. Daniel runs Tiny Media Empire, a production and design company based out of MA, focusing on fine art screenprints, limited official posters for movies and bands, and video production design. He is the guitarist of the band Some Stranger (Robotic Empire records) and as well as fronts the band A City Safe From Sea (Magic Bullet records). 
Valerie Jar is a freelance designer/illustrator located in Salt Lake City. She is inspired by art deco, vintage signs, hand-lettering, tattoo art and people. 
Jon Hicks and Katie Maurer of Plum City Press, share a love for design, art, music, rye whiskey, and screen printed posters. Graduates from Cleveland State University, in design and printmaking, the two met when Jon, who has worked with the music industry since 2001, saw an art piece made by Katie, and started a conversation with the always successful "do you do your own printing?" They now pull screens in their studio, combining multiple layers of photographic halftones, illustrated characters, hand drawn patterns, and bits of alchemy.
Justin Carolyne is a full-time Graphic Designer from Cleveland, Ohio. The crux of Justin's art talent is centered around print and media, in particular, apparel design. If he is not working the daily 9-5 grind, Justin can be found burning the midnight oil with his cofounded company, Legioned Media, which offers all forms of apparel design to a wide array of musicians and artists. Justin in a nutshell: graphic designer, musician, and an enjoyer of a good joke and a good beer.
Daniel Nyari was born in Romania, lived in Austria before moving and settling in New York City. Growing up he spent his days playing soccer when outdoors and drawing indoors. When he realized he couldn't become a professional soccer player he was determined to follow a path in the Creative Arts studying fine art, film, graphic and web design along the way. By process of elimination he decided to follow the path of the field most intuitive to him; illustration. Daniel draws his influences from post-impressionism, De Stijl, Web Design, and Nutella. His clients include ESPN, Wired, GQ, Microsoft, MLS and has been featured in the New York Times, FourFourTwo, The Telegraph, The Guardian, and Süddeutsche Zeitung.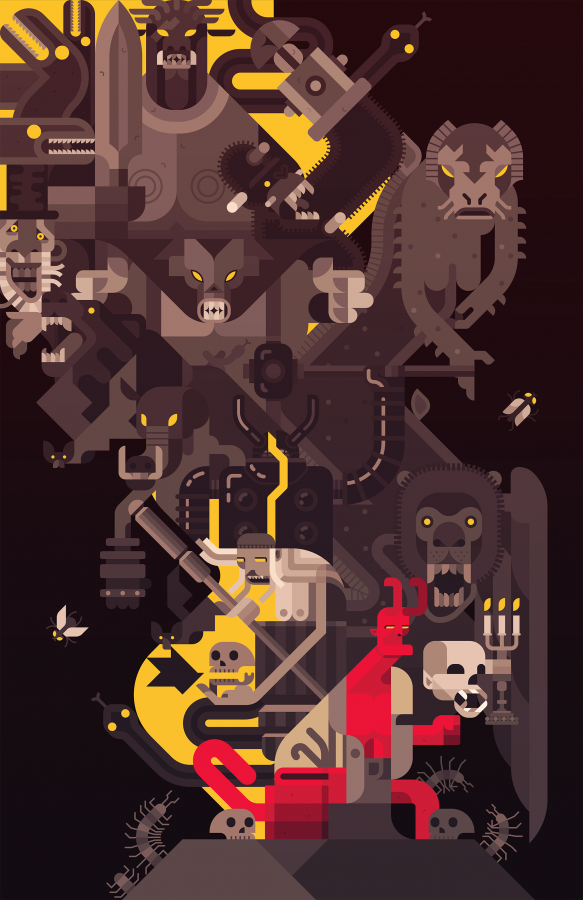 JP got his start setting up music events and screen printing posters in his hometown of Palmer, Massachusetts. JP loves the need for creative problem solving that comes along with everything from coding a website to setting up a cross country art tour to printing posters. Boneyard spends most of his free time wrangling and producing the National Poster Retrospecticus, a traveling show of over 300 hand-printed posters.
The Bubble Process is a two-man design and illustration firm built on this foundation: good food, good music, good times. In 2006 we, (Sean Higgins and Nicholas Rezabek), decided to make our dream job since no one else had made it for us, so here we are doing exactly what we love. The two of us met in 1999 at Kent State University and have been best buds ever since. We live apart, (Cleveland, OH and Brooklyn, NY) but come together via the World Wide Web (virtually inseparable – pun intended!), passing files, ideas, notes and jokes with digital ease and style. We have 2 BFAs under our belts and 4 eyes, 4 hands and 2 bellies above them.
Landland is a very small graphic design and illustration studio in Minneapolis, Minnesota that was started by Dan Black, Matt Zaun and Jessica Seamans in early 2007.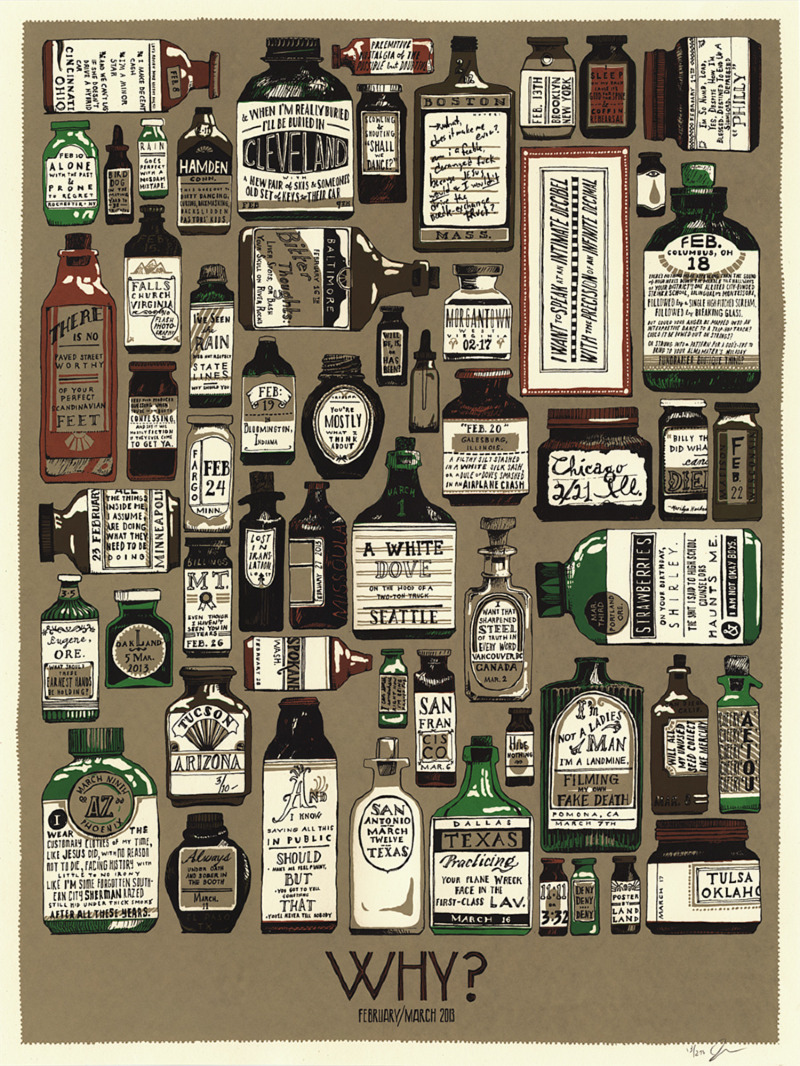 Meghan Minior is an artist, event coordinator, and musician living in the woods of Leverett, Massachusetts. Her screen printed posters were featured in the National Poster Retrospecticus 2013 tour, and she has been recently showing her work locally at the Headquarters Gallery in Northampton, Massachusetts. Meghan has been an active volunteer at Flywheel, a local non-profit, all ages art and music space for over ten years, and many of her screen printed posters are from a variety of events that she has booked there. She helped organize Ladyfest Easthampton in 2011, and The Pioneer Valley Zine Fest in 2012. She is a featured musician in the Feminist Playing Cards deck put out by Homoground and currently plays in the bands Ampere, Siamese Twins and Longings, as well as many other projects over the years.
Scott Williams is a Chicago-based graphic designer who has been making things around town a little more beautiful since 1996. He's created numerous show posters for the Annoyance Theatre, I.O. and the Second City in support of Chicago's talented comedy and improv community. For the past five years, Scott has been designing gig posters, and has been commissioned by artists including Sharon Jones & the Dap-Kings, Black Joe Lewis & the Honeybears, Charles Bradley & His Extraordinaires, JC Brooks & the Uptown Sound, JD McPherson and Numero Group. Scott is also a part of Soul Summit—a three-man DJ collective that hosts a monthly dance party at the Double Door in Chicago's Wicker Park. As Art Director for Soul Summit, he creates a fresh poster for every party.
Jason Munn's work has appeared in numerous exhibits and publications. A selection of his posters are part of the permanent collection at the San Francisco Museum of Modern Art and Denver Art Museum.
After receiving her BFA from the University of Iowa and her MFA at the Savannah College of Art and Design, Kelsey Cronkhite is happy to have landed in Cleveland to continue her creative journey. She currently works at American Greetings as a product designer in the stationery department and runs her studio and blog Pinegate Road on the side. She believes that all our next steps are found by taking a second look at our process and that "because I like to" is reason enough to create.
Laura Baisden is an illustrator and designer. She first started printmaking at Cleveland Institute of Art in 2004. In 2006 – she moved to Nashville to learn letterpress, and stuck it out until she landed a job at the historically infamous Hatch Show Print. Currently, she works full time at Hatch designing and printing posters for artists and venues all over the world. In her off time, she creates linocut carvings of animals and other illustrations. Laura was thrilled to work with John Boilard designing and printing the National Poster Retrospecticus: Nashville poster, in which she was able to combine her love for carving with the historical archive and unique aesthetic of Hatch Show Print.
Born and raised in Chicago, Joe Van Wetering enjoys pizza, television and Tetris. Inspired by the contrasting visions of pop culture and nature, Joe explores the continuously developing relationship between color and space, creating abstract visions of everyday life through his artwork.
Ariel Cotton is an artist, inventor, and interaction designer. Her work straddles the boundaries between art and technology—ranging from painting and drawing to interactive electronic installations and devices. Cotton attended The Cooper Union on a full-tuition scholarship to study art and design, and while she was there, she also took electrical, computer, and mechanical engineering courses. Cotton has had two solo exhibitions in the last year and is about to host a third one in Brooklyn, New York. She has also participated in group shows at locations such as the MoMA, the Brooklyn Museum, and NYC Resistor. Cotton is also a toy inventor who is the process of licensing and patenting two inventions. When she isn't inventing or making art, Cotton works professionally as an interaction designer, web developer, and illustrator. Cotton currently resides in Brooklyn, New York.
See you at the Fest!
I'm going to show you how I designed the digipak for my band Campfire Conspiracy's debut album.
If you've been following along I've written design tutorials about art I've created for the bands I've played in. You've probably seen the band logo tutorial I wrote a year ago about our occult-looking logo.
I'm happy to say that we have released our debut full length album "Secrets". Listen to it while you read the rest of this article.
The art direction for the album wasn't based on an overarching theme behind the music. Since this is our first album, it's mostly a collection of all the songs we've written up to this point. There's no dominant story behind the music, it's mostly us figuring out what kind of band we want to be. It's a collection of songs reminiscent of 90s punk rock.
The song "Prelude" is about about an imminent midlife crisis. The song "Back to the Grind" is about the work-week routine that we all seem to fall into. The songs "Secrets" and "You Won't Find Me" are songs laced with mystery and intrigue. And "I Don't Care Anymore" is just a fun take on apathy.
My artistic direction for the band is starting to become more esoteric and symbolic. It's only a matter of time before the music starts to align.
Check out this video where I describe the art direction for the logo.
Designing A One-Color-Logo from Jakprints, Inc on Vimeo.
For the album, I knew I wanted something simple and iconic. And I wanted to get more mileage out of the logo. So I took the stencilized version and made it the centerpiece of the cover. Our original idea was to cut out the logo out of a piece of metal and then light a fire under it for some cool photography. We couldn't find a good solution for that so we decided to come up with something a little simpler. I took care of it in Photoshop!
Now, if I had the budget, I would have die cut the cover, but I just had to fake it in Photoshop with an inner shadow.
Since we're a punk rock band in the city of Cleveland, we thought an urban campfire might be more appropriate. We knew we wanted to shoot some band photos in a dirty alley with a burning barrel. We knew we wanted to catch our logo on fire and see what happened.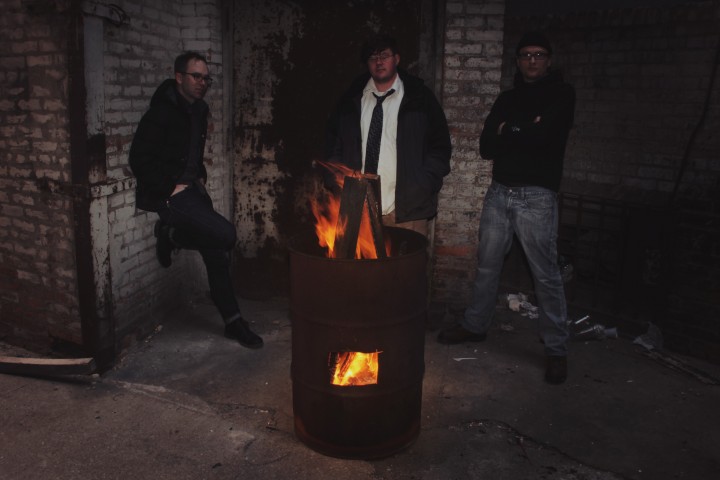 Designing the Digipak Layout
I downloaded the Digitpak templates from Discmakers and opened them up in Photoshop where I did most of my layout. Why did I go with a Digipak and not a CD Jewel case? Because it was cheaper and jewel cases seem to break over time.
Notice I had to design the top part upside down. Well, I designed it right-side-up but flipped it for the final art.
The back of the layout I made sure I included the following details:
Track listing
Bar code
Band photo
Artist name
Album title
Website link
Photo, recording, and mastering credits
Band member listing
We worked with artist and filmmaker Keith Teneyck who was just as excited about lighting our logo on fire as we were. We tried taking lighter fluid and creating the logo on the concrete. But it didn't turn out as perfect as we thought!
With all these flaming logos, I thought it would be cool to use a progression of how burnt they were. So the disc itself is the flaming logo, but underneath it on the tray is a completely torched and melted version. It made for a great texture!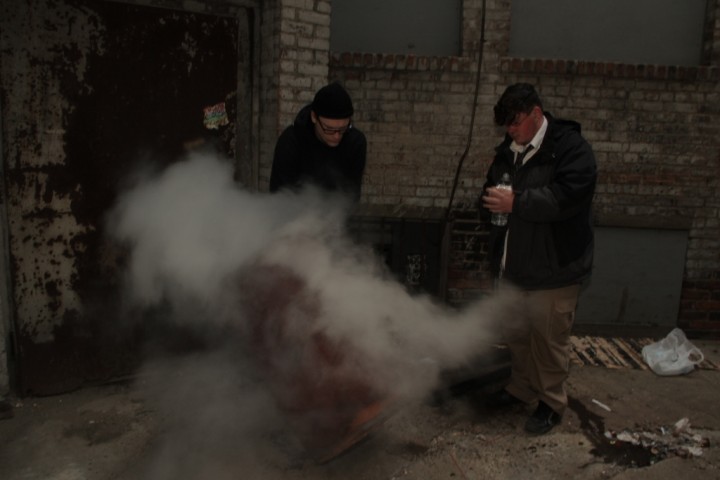 Digipak Manufacturing
We sent the files off to Discmakers short run manufacturing and got 100 made. We are still a small band and this was enough for us. They had this cool 3D proof feature that really helped me see how my design would look once it was printed. I noticed that the spine text was off and things weren't lining up right, so I revised my design and resubmitted. Then I was good to go!
That's pretty much it. It should give you some insight into my thought process! If you want to purchase the physical copy of this album, you can buy it here for $10.
If you like Campfire Conspiracy, find us online!
Campfire Conspiracy on Spotify
Campfire Conspiracy on Facebook
Campfire Conspiracy on Bandcamp
Campfire Conspiracy on Twitter
Start Your Own Clothing Line with Our Apparel Design Start Here Pack
Want to start your own clothing line? Look no further. Your career starts right here with our Apparel Design Start Here pack. The pack is chock full of the industry's best tips, tricks, strategies, secrets, tutorials, tools, mockups and other essential weaponry you'll need to go from novice to top dog in days.
We included 6 of our must-have products together, including:
How to Launch Your T-Shirt in Less Than a Day Tutorial
eBook: 15 Awful Mistakes Designers Make in the Music and Apparel Industry
Thread's Not Dead: The Definitive Guide to Starting a Clothing Line
Men's Crew Neck Ghosted Templates Pack
Ladies Crew Neck Ghosted Templates Pack
Awakened T-Shirt Design Pack
Only $65 (originally $175)
Take a peek at what's included:
If you've thought about starting an apparel line, or you have one already, I can guess what you're thinking: It's just not possible! And yes, there is a huge list of reasons why it's not possible to do this – and it's this list that keeps most people from taking the first steps. This video will break down barriers that we all deal with, and show you how to turn your passion into a concept, come up with a logo, create your first line of tees, get them printed, and finally how to market & get your first sale. It is possible to launch a t-shirt design in less than a day.
One of the most popular and discussed articles on our blog was this three part series by Jeff Finley about mistakes designers make in the music and apparel industry. We feel it has some great information and we've consolidated the material and packaged it into a nice ebook for your convenience.
This 40 page ebook is meant to be a quick read. You can finish it quickly, get inspired, and move on with your day.
Learn how to start a clothing line, design better t-shirts, and build a loyal fan base. You can become the next legendary t-shirt designer!
Thread's Not Dead is the best guide to starting a clothing line. Period.
Written by Jeff Finley of Go Media, learn the secrets and strategies used by the most successful clothing brands.
This download includes:
.MP3 AUDIOBOOK
.EPUB (iPad, iPhone, Ipod, Nook)
.MOBI (Kindle)
.PDF (desktops and tablets)
60 MB of Bonus Files
Stock Vectors and Textures
T-Shirt Mockup Templates
Photoshop Actions and Brushes
Learn how to freelance design for your favorite brands or start your own clothing line. This book covers everything you need to know.
Our goal is to help you create a popular and successful clothing line. Key topics include design, freelancing, band merchandise, personal branding, marketing, sales, printing & production, retail, business strategy, and e-commerce.
The book features contributions from the people behind Threadless, Emptees, DesignByHümans, Big Cartel, I Am The Trend, Go Media, Jakprints, Glamour Kills, Paint the Stars, Cure Apparel, Fright-Rags, and more!
Topics Covered:
Freelancing
Designing for Tees
Design Techniques & Tutorials
Printing & Production
Branding & Marketing
Sales & Fulfillment
Going Big-Time
Conclusions & Next Actions
Case Studies & Interviews
Want to learn more before you buy? This book has its own website with more info on what's inside.
This crew neck t shirt template pack contains 8 regular men's crew neck t-shirts that are "ghosted", or appear to have a body shape.  These shirts are squeaky clean (ie, no distressing, like our Distressed Shirt Mockup Templates Pack.) There are four different body shapes, with front and back for each, giving you all of the variety you'll need. This pack allows total flexibility with the tag. Don't need it? Click and it's gone.
All in all you get:
Men's Crew Neck T Shirt Templates (4 front views, 4 back views)
PSDs, all shadowed, highlighted, layered and masked for ease of use
This pack contains 6 regular women's crew neck t-shirts, all of which are are "ghosted", or appear to have a body shape. These shirts are clean and crisp (without distressing).
Like the Men's Crew Neck Ghosted Templates Pack, these templates allow total flexibility with the tag – you can turn the tags on or off. 
All in all you get:
6 high-resolution mockup template PSDs
All ghosted, including front and back views
The masked and layered, fully customizable templates you've come to know from us here at Go Media
This "new-age" themed custom shirt design includes everything you need to design a great t-shirt. This pack comes with 6 royalty free vector illustrations. They focus on sacred geometry and enlightenment, a bitmapped wing graphic, a tri-blend t-shirt mockup PSD, and the original vector design completed as you see it here. As a bonus, we throw in a free chapter of our popular ebook Thread's Not Dead: The Designer's Guide to the Apparel Industry.
The cool thing about these custom shirt designs is you can mix and match all the images to create your own design.
You'll need vector graphics software such as Adobe Illustrator to use these designs.
You can either use this design as-is without changing a thing or mix and match. We recommend using some of the awesome geometric patterns to create brand new designs.
That wing graphic is so versatile! We could see that being used on many different styles of t-shirt design.
Only $65 (originally $175)
WMC Fest Workshops
Learn new skills and get your hands dirty in this year's Weapons of Mass Creation Fest small group workshops.
Because seating is limited, a separate admission fee is required to attend.
Learn More about WMC Fest Workshops
Here are our 6 Must-Attend Weapons of Mass Creation Fest Workshops –
1. What's New in Creative Cloud
Learn some tips and tricks in Photoshop, Illustrator, and InDesign
Whether you work mostly on print projects, or you're more of a jack-of-all-trades, the one thing we all have in common is that there just aren't enough hours in the day. This Adobe workshop will deliver a litany of hot tips in the latest versions of Photoshop, Illustrator and InDesign that guarantee to save you time.
Here is just some of what will be covered
Photoshop Creative Cloud
Font workflow improvements
Smarter smart guides
Improved layer comps
Illustrator Creative Cloud
Live Shapes
Pen tool preview
Anchor point enhancements
InDesign Creative Cloud
Simplified tables
Fixed layout EPUB
Color groups

2. Good Times and Collaboration
Join the WMC Fest veterans Dan Christofferson, Nate Utesch, and Dan Cassaro for another year of fun, good times, and well… collaboration!

3. Creativity, Flow and Resilience
Paula Kampf of SOMO Leadership Labs leads this mind-bending and inspiring workshop!
You know that magical feeling: creativity is flowing through you, everything's resonating and you can't NOT create, right?
But did you know that it's not magic, and that there are scientifically-informed tools and strategies to build, nurture and sustain your own state of flow?
This inspiring workshop will be all about how creatives can get into flow, maximize our energy, expand our ways of thinking, and broaden our inspiration to create great work.
Successful people think differently. They have the ability to bounce back, persevere, and make things happen even in the face of adversity. In this innovative learning laboratory, we'll be exposed to the burgeoning research in Positive Psychology, the science of success and happiness. We will discover how we're genetically predisposed to negativity, and how switching this habit of thinking to something more positive takes intention, attention and effort. Come learn some scientifically informed strategies for how to build psychosocial muscle and in turn, get SO'MO of what you want in life (at home, in creative endeavors, at work, and every place in between).

4. Igloo Letterpress
Owner Allison Chapman brings her 30-year experience in the world of letterpress to WMC14, along with her 100-year old Golding platen and tabletop Vandercook #1 presses. Her company, Igloo Letterpress, respects the vast practical history of printing and has brought it strongly into the 21st century design world with new techniques, progressive projects, and creative approaches to custom printing and their own wholesale lines. Igloo is well-versed in what is successful in letterpress design, what is not, and everything in between. Each workshop participant will get to pull a print using one of our antique presses.

5. Creative Job Hunt: Acing the Interview
Are you a creative individual who hates the whole 'interview process'? In today's competitive job market are you worried about how to stand out from the crowd?
You're not alone – get ready to ace your next job interview!
This workshop is specifically geared toward the job seeker in creative fields and is great for entry-level and recent college grads as well as those looking to brush up on their skills. Topics covered will include:
Interviewing do's and don'ts
Tough interview questions and how to answer them
Top interviewing tips
This hands-on workshop will be led by Ann Walter, a retail consultant and college instructor specializing in professional development coursework for the creative fields. She has spent the last eighteen years as a designer and creative leader in the apparel industry at companies including Gap, Walmart, Sears Holdings, and Justice.
Participants are encouraged to bring a copy of their resume.

6. Drawn to Business
Led by Go Media founder William Beachy, you'll learn the strategies and best practices behind Go Media's graphic design business. How much to charge? How to deal with clients? How to grow? Join us for this workshop at level up your business game and bring that extra knowledge to your clients.
What workshop are you most excited for?
Interview with Robert Carter of Cracked Hat Design
As you all well know, the Cleveland pride is bursting through the walls of Go Media, where we sit only 2 miles from Quicken Loans Arena, new (and old) home to LeBron James.
On July 11, we sat with bated breath, awaiting the news of his possible return to our great city.
Then there it was.
Sighs of relief filled the office. (Particularly mine). He was back.
Saturday came and we were in for a different treat, this a designer's dream.
While folks say print has come and gone, this, the LeBron coverage in the Plain Dealer proves to us yet again otherwise. With something so moving and electric in your hands, it's hard to say print will ever be irrelevant. Nothing like it.
Josh Crutchmer's post on snd.org reveals the painstaking process the folks at the Plain Dealer went through crafting up these 20 pages I read, then reread with intensity last weekend.
The story starts with the mindset of any Clevelander: some hope filled with a lot of doubt.
As he notes in the snd post, "Even as buzz built and rumors swirled that James might be serious about a return, we kept it at arms' length."
With more information gained, including "open speculation that there was no backup plan for James," Josh and the team realized that it was time to get serious.  T-minus 60 hours.
At the 60-56 hour mark, the concern to Josh and team was The Plain Dealer cover. What would it be and how would it get there?
They immediately decided that the cover stray away from a simple remake of the iconic 2010 cover, "Gone."
| LeBron 2010 Cover from snd.org |
Enter Robert Carter:
Once the 2010 cover was out of the picture, Josh and the team decided that instead an illustration might suffice. They called upon Robert Carter of Cracked Hat design to see if he might be up for the task.
Why Carter?
He reflects, "I like to think my style is why they hired me in the first place. I think really for any artist it's their unique signature that a client or fan is drawn to and the reason they want to work with or purchase or be part of that person's art. It always blows my mind when every once in a while I'm asked to paint or illustrate something and they're like 'We really love your work but can you do it in 'this' kinda style.' Style didn't come into discussion with Josh, he knows the kind of work I do, and expects to see that. Nobody wants to hire you based on your established style only to be surprised by something completely different."
After a quick email back and forth, Carter was in. Now the Plain Dealer had to wait for word that LeBron was, too.
Still, time was of the essence, and Carter wasted no time getting to work portraying one of basketball's greatest. "I think even more so than his likeness (which is usually the main concern in portrait work) in this case it was to get the right feeling of impact, drama, that this was something big! The iconic pose and stark black backdrop, those are the elements that sold the piece more than anything I think," he says.
"After being contacted by Josh and talking back and forth a bit about the piece, I got to work on the rough around 1:00pm. I sent it over for approval around 6:30pm, which thankfully it was. As they didn't know exactly when James would make the announcement, Josh asked if I could have the final to a point where they could use it if absolutely necessary by 10pm! Scrambling to get as much done in that time as possible I sent them what I had. It was missing a lot of detail work like his tattoos and other things but it was enough that in a pinch it could have been used."
| LeBron Rough Sketch from snd.org |
"Thankfully they didn't need it that night so had until 6:00 pm the next day to take it to completion. I was pretty burnt out by that point so I called it a night and picked it up again in the morning. By 6:00 p.m. I delivered the final piece."
The Final Hours
In the final hour, the unbelievable happened. Word came in: he was actually coming home.
With only a few hours to go, and the final illustration in place, the Plain Dealer team cranked out the print piece I thought would never be.
Read Josh Crutchmer's story, 60 Hours in Cleveland: The Plain Dealer's LeBron Section
LeBron Illustration courtesy of Robert Carter, Cracked Hat Design
More about Robert:
Robert Carter is a multiple award-winning full time professional freelance illustrator. Born in St. Albans, England, he moved to Ontario, Canada, at an early age. Robert began his journey into the world of art from the get-go, constantly doodling and sketching anything and everything. Robert went on to study Art and Illustration, graduating from the prestigious Sheridan College School of Art and Animation.
Robert has been working constantly as a professional illustrator for more than a decade. Combining a strong foundation in portraiture with a unique sense of visual and conceptual problem-solving Robert creates striking, vibrant, and textured illustrations and portraits with subjects ranging from the realistic to the surreal. With a background in traditional oil painting Robert applied those skills to the digital realm and taught himself the digital painting medium, which is now his preferred method of working for it's speed and flexibility.
Taking a short hiatus from illustration in 2013 Robert went back to Sheridan College, this time to study Computer Animation, graduating with honours.
Robert would like to continue to explore and expand his work, continually striving to improve himself and his art. Robert now lives and works as a professional freelance illustrator in Baden, Ontario, Canada.
Meet the Mims
What do you get when you combine a spaceship full of cuddly space creatures with an island populated with beings who might not be so friendly? In the case of "The Mims Beginning" you get a homemade game made by a group of independent developers in Poland and paid for with a crowd-funding campaign.
For 21-year-old graphic designer Jakub Machowski, "The Mims Beginning" is the result of a teenage hobby that has become a profession. Created in Cinema 4D, the whimsical strategy game allows players to oversee a colony of creatures (Mims) whose space travels are interrupted when their ship is hit by a meteor. Players of this "god game" can build structures, plant crops, invent technologies, raise animal herds, and whatever else is necessary to help the Mims survive.
Machowski spent the last year and a half working on the game along with programmer Tomasz Pająk and music/sound effects designer Krzysiek Kowal. The three didn't have a studio, and had most of their creative meetings via Skype. Working under the collective name Squatting Penguins, they will release a completed version of the game this summer.
Meanwhile, an Indiegogo campaign to help pay for the game's development has raised more than $8,500, and a YouTube video outlining the game's premise has had more than 25,000 views.
A full beta version of the game will soon be released on Steam, a digital game store. That version, Machowski says, "will have about 20 totally different adventures and will include a campaign mode and a survival mode."
A Variety of Tools
Machowski used C4D for modeling and texturing while working on the game. Rather than using stock objects, he modeled everything from scratch by relying on animal photos and his own imagination. He also used BodyPaint's darkness, light and clone tools, along with a standard paint tool and others including blur/sharpen and de-saturate. "BodyPaint was great for creating and painting textures for game models, plants, characters, structures and terrains," he explains.
The Squatting Penguins team used an array of tools to get the right look for the game. While most of the interface elements of "The Mims Beginning" (including small icons of buildings) were created in Cinema 4D, Machowski also used a few free programs such as Gimp and Artweaver.
When he wasn't using BodyPaint to prepare RFBA terrains, he also used Pixologic's Sculptris to create mesh terrains. Fire and smoke effects were created with the particle emitters in the Unity 3D game engine, which played a key role in the game's development by making it easy to export models from Cinema 4D in FBX format.
Rigging was also done in Cinema 4D. And Machowski says it wasn't too difficult to keep the polygon count low enough for smooth frame rates. One reason for that, he says, is that he's in the habit of periodically checking on the polygon counts in his models and maintaining a balance between optimization and the computing power on hand.
New Horizons
Machowski says that the project was a series of small learning experiences that stretched his animating ability beyond what he thought it could be. Developing the game also enhanced his skills in critical areas such as exporting to a game engine, using alpha channels in BodyPaint, animating, rigging and optimization.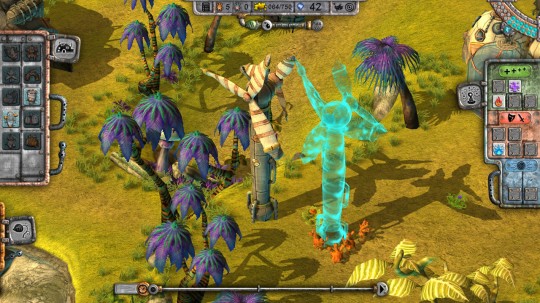 "It was a very big deal for me to prepare good textures and animations for organic elements like characters, plants and so on in Cinema 4D and I'm very happy with it," he says. "The Mims Beginning" was a true grassroots effort, and it's gotten a grassroots response. The game's beta version has been downloaded 12,000 times, and gamers have written to Machowski praising the game's graphics and engaging gameplay.
Squatting Penguins even held a character creation contest on Reddit, and the winning character—pRedditor—will be integrated into the game. "We are very grateful to our supporters and to the reddit.com community, which helped us get to our goal," says Machowski.
With all of the enthusiastic responses in mind, along with added time and money, Machowski might add some touches (more fantasy creatures, more floating islands) to the game before the full beta version is released. After that? It's hard to say, but Machowski and company seem to have a future in 3D game design ahead of them.
"Maybe we'll do "The Mims 2," or a multiplayer mode of "Beginning" or something totally different like a very climactic 2D/3D platformer," he says. "It depends on how big the success of "The Mims Beginning" is. Then we'll know what to do next with our lives."
Dan Heilman is a St. Paul-based writer and editor. 
Massive Drawn to Business Price Drop
As many of you know, we are incredibly proud of the content inside our newest eBook, Drawn to Business.
Drawn to Business is a transparent look inside our business, a complete guide on the way to build a design studio the Go Media way. It's chock-full of tips, tricks, techniques and best practices straight from the founder of Go Media himself, William Beachy, plus more than a dozen contributors from other companies.
Then…
We came to realize that our initial pricing proved to be a barrier for some folks.
Because of that, we decided we needed to do something drastic.
Permanent Price Drop
We want any and everyone to benefit from the extraordinary insight inside this resource, so we've drastically reduced prices on all Drawn to Business products up to 60% off. (Yes, for good).
Discounted items include our Plus Package, eBook, Paperback, Supplemental PDF content, Bonus Video Content and Business Plan Workbook.
View all the features of Drawn to Business
Plus Package – now $59.99 ($150)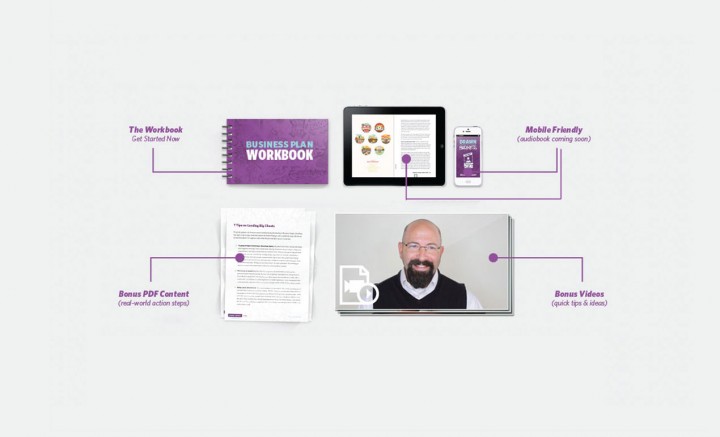 eBook – now $19.99 ($37)
Paperback – now $34.99 ($47)
Supplemental PDF Content  – now $15 ($76)
Bonus Video Content  – now $15 ($76)
Business Plan Workbook – now $15 ($76)
View all the features of Drawn to Business
Enjoy and please share your thoughts on Drawn to Business below!
Hello readers! It's been a while since my last post but I'm back to share with you my two loves – art and music!
A lot of the electronic music that I enjoy has some really awesome and colorful album art to go along with it. I have been a fan of this type music for over a year and a half now, and during this time I have created a playlist on Spotify that includes my personal favorite songs from everything I've been discovering. Currently it has over 250 songs! Most of it can be classified as electronic dance music, or EDM. (I also recently started a trap playlist!) In addition I have a blog where I post songs once a week and other random things from time to time. If you are an EDM fan then you should check it out, I would appreciate it!
Now, onto the amazing album covers for some of the electronic artists that I love. Below the image you will see a link to one of my favorite songs from the album. SoundCloud links are used when available. Hopefully these will give you some inspiration when you are designing your next album cover! And maybe you will discover some cool new songs too.

Hustle by Antiserum and Mayhem

Skeleton Key by Beats Antique

Kiara by Bonobo

Beaming Up by Break Science

No One Does by Buku

Lazer Beam by Calvertron

Alienz – NYMZ Remix by Dallas K

Grain by Dusky

Cirque du Solo by Two Fresh & Herobust

Power Moves Baby by Inf

I Just Can't Deny by Keys N Krates

Saturn – GTA Remix by Kill the Noise

Enter Reality by Knight Riderz

Icarus by Madeon

Up in the Clouds by Mimosa

Hold Up by Minnesota

Soma by Nick Thayer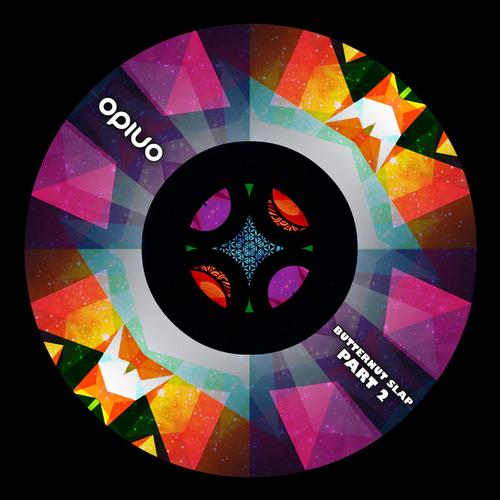 Wiggle Sticks by Opiuo

Underlight by The Polish Ambassador

City of One by Pretty Lights

Custie Bear by Project Aspect

City Star by Rustie

Mind Over Matter by Savoy

Drogue by Starkey
Thanks for reading and/or listening! For more fun songs check out:
My Blog and Follow me on Twitter or Spotify.
 An Interview with John Boilard of the National Poster Retrospecticus
I can only assume you're familiar with my friend JP by now.
He's not only my new-found friend, but our new partner in crime here at Go Media, as he's bringing his traveling poster show all the way to Cleveland for this summer's Weapons of Mass Creation Fest.
Now, let's talk to John!
Heather @ GO: Tell me a little bit about you and your background
Hello! My name is John Boilard. I design for print and the web, do front-end development, screenprint posters here and there and set up DIY art and music events. I began setting up shows and designing posters about 15 years ago in high school. From there I found my way to The Massachusetts College of Art and Design. It was during my last semester that my web design teacher Mike Swartz hired me at his budding web design studio. This was totally an unexpected deviation from the printmaking and print design path I was primed for. This opportunity felt like an important avenue to explore though. Today it feels great to be able to move between both worlds. As a result it feels like my web design and project management experience has informed so much of my event production and print work.
Heather @ GO: What inspired you to pursue this passion project and what is most fulfilling about it to you?  
Bringing people together through art, music and design has always been a motivating factor for me. The majority of my passion projects are built around this theme.
The first Retrospecticus happened in Western Massachusetts in 2006. Our DIY venue of choice "The Shed" was closing and my friend Eric Hnatow suggested that I do a show of all my posters. The idea was to feature prints from the past 100 shows in my mother's backyard shed. That was a pretty foreign idea to me at the time. It also felt too self-important. Who the heck was I to have a show to myself? My friend and partner in crime Michael Swiatlowski made a ton of these posters too. Why wouldn't he be in on this? The idea of being a part of something larger and celebrating all Western Mass flyers, posters and shows felt more our speed. So that's what we did. Mike, Eric and myself teamed up to host the Western Massachusetts Flyer Retrospecticus. The event Featured over 1,600 flyers and posters celebrating two decades worth of shows in the area.
By 2012 I had been living in Boston for a few years. Two friends asked if I'd like to do a similar show at their new gallery. By this point my awareness of the poster scene had expanded to a national level. For this jam the show would feature over 50 artists and over 150 posters celebrating events from all over the country. Another major difference was the fact that everything in the show was printed by hand.
Based on the enthusiasm around the Boston show it felt like it could be cool to bring The NPR around the country. It took close to a year to plan but eventually The NPR made it's way around the U.S. for nine different one-night-only shows in 2013! Tour was insane on so many different levels. It was a hustle every single day but it made me want to tour more and more.
The most fulfilling aspects of The NPR? The fact that I'm able to put all my interests to use and be surrounded by so many talented artists and designers is incredible! Sometimes I can't believe that this opportunity is even real. Traveling to new places with the show, seeing people get stoked on posters and printmaking (sometimes for the first time) is the best thing! It's even better to see folks become inspired to make something great themselves!
Heather @ GO: Tell us all about what we can expect to see at the Fest
WMCF attendees can expect to see more than 300 hand-printed posters made by over 100 local, regional and national artists! The show features a ton of screen printed and letterpressed work. We have gig posters and art prints that span a pretty wide spectrum of visual styles and content. Everything on the walls is for sale so poster enthusiasts in attendance will be able to take home part of the show!
Heather @ GO: Why are you excited to be involved in WMC Fest?
WMCF feels like it embodies everything friends and I strived to create in our DIY shows back home in western mass. There wasn't a lot going on in the small mill town where we grew up in Palmer Massachusetts. Friends and I had to make our own fun. It became clear at a young age that trying to blow up stuff in the backyard and causing mischief around town wasn't the best use of our time. We used all that wild energy to put on shows and bring folks together through art and music. After sustaining that effort for a few years we'd see people from all over traveling to our small town. They were coming to us for these events. We no longer had to drive over an hour to do something fun or be with like minded people. Rad things were literally happening in our backyards or right down the street. WMCF achieves this on a much larger scale. It's the idea of making the mid-west, and more specifically Cleveland a destination for awesome events, great art, music and design. It's right on! Every city doesn't have to be L.A. or NYC to have something special going on and draw a crowd. It's empowering and inspiring!
Heather @ GO: What is your favorite part of being a creative maker?
I'd say it's having the ability to dream up an idea, an event, a concept and turn it into something real and tangible. That's an amazing experience. It's even cooler if you're able to share that with the community and somehow contribute to something larger.
Heather @ GO: What challenges have you faced in your life as a creative? How have those challenges molded you into who you are today?
Not settling for anything less than your vision of yourself, your work, your future or how you can contribute to the world is not exactly the path of least resistance. I feel like this is one of the biggest challenges in life—both as a creative and just being a person in the world. Not letting outside sources discourage creative pursuits is a total challenge too. I feel this is always something a creative has to wrangle to some degree. Doubt from others or from within can be tough. How much grit do you possess though? Is giving up even an option? What's the alternative? I know some ideas can seem too weird or too far-fetched at times. In some cases your creative vision isn't as clear to others and what you're proposing just sounds like a giant risk to yourself, your career, your well being or most often, what is the norm.
I feel these challenges have molded me to be firm yet flexible in my pursuits. They have helped me see the importance of keeping an open mind. They have also taught me how to strike a balance between being pragmatic and dreaming big. I feel pairing all of this with my greater aspirations has led to a ton of hard work, actual blood, sweat and tears. But like the mythologist Joseph Campbell said: If you follow your bliss, doors will open where there were no doors before. I believe this to be totally true. My creative challenges have molded me to be more resilient, more confident, more pragmatic but also not afraid to dream up the craziest things and go for it. It's empowering to create for a living. Being a creative problem solver is a skill that lends its self to tackling all of those non-creative endeavors as well. I couldn't imagine taking any other path. Every week I think to myself "Holy crap, you're in the arena, this is a great place to be! Sure, everything is a work in progress but you're still here. Enjoy it. Do your best. Remain humble and grateful and everything will be rad."
Thanks John!
Further connect with JP and the NPR:
National Poster Retrospecticus | NPR on Facebook | Twitter | Instagram |Supermarket | JPBoneyard.com
Wishes Granted: The Kids' Apparel Essentials Mockup Templates Pack is Here!
Mock up your designs on all of the essential kids' apparel and pump up your portfolio in an instant with our newest mockup templates pack.
The Kids' Apparel Essentials Mockup Templates Pack: Kids' T-Shirt Mockups & More includes 17 high-quality Photoshop templates you've come to know and love by your friends here at Go Media's Arsenal. All for only $35.
Yes, of course.
These kids sweatshirt, hoodie, leotard, tank, thermal, modelshot and t-shirt mockup templates are fully customizable, allowing you to load multiple images onto the apparel pieces, modify the clothing color to whatever you choose and change the background as you wish. The sky is the limit!
The Goods:
Here's what you'll get:
Kids Hoodie (Flat Back)
Kids Hoodie (Flat Front)
Kids Leotard (Flat Back)
Kids Leotard (Flat Front)
Kids Sweatshirt (Flat Back)
Kids Sweatshirt (Flat Front)
Kids Tank (Flat Back)
Kids Tank (Flat Front)
Kids Tee Modelshot (Boy)
Kids Tee Modelshot (Girl)
Kids Thermal (Flat Back)
Kids Thermal (Flat Front)
Kids T-Shirt (Ghosted Front)
Leggings (Flat Front)
Leggings (Flat Back)
Kids T-Shirt (Flat Back)
Kids T-Shirt (Flat Front)
Introducing the Weapons of Mass Creation Fest Speakers
Inspiring talks on subjects like design, creativity, entrepreneurship, community activism, and pursuing happiness as a creative go-getter, WMC Fest speakers are known to bring a tear to the eye. Let's meet this year' speakers, shall we?
Grace Bonney is the founder of the blog Design*Sponge. She founded a national meetup group for women running creative businesses in 2008 and in 2011 she published her first book, Design*Sponge at Home. She is currently writing her second book, Design*Sponge by Hand and can be found most days walking her dog through Greenpoint, Brooklyn.
_______________________________________________
Erik Natzke, artist, designer, and programmer, creates and gives material substance to his ideas through immaterial computer code. His sensibility, combined with his stubborn resolve, has enabled him to push back the limits of his digital medium, beyond known methods and approaches. Erik loves to take risks, in the awareness that the value of failure lies in discovering new, never-before conceived solutions. The successes that have emerged from these risks have garnered numerous awards and speaking engagements around the world. All of which pale by comparison to the honor he gets when someone has chosen to put his artwork in their home.
As a Principal Designer for Adobe's Experience Design group, Erik (as he proudly exclaims), has the good fortune of working with a variety of groups throughout the organization. Collaborating on ways to promote innovation within the tools we create at Adobe while searching for ways to reduce the friction within the process of creativity for our customers. Targeting both the existing spectrum of working professionals as well as those who don't quite consider themselves 'creative' (yet). In the cult of creativity, ideas only gain value when they've been realized. Tools are the bridge between thought and reality. Not all bridges are built for all people, so our job (as tool builders) is to explore which infrastructures are best suited for the community were are desiring to serve.
_______________________________________________
Martine Syms is a conceptual entrepreneur based in Los Angeles, California. Her work examines the assumptions of contemporary America, particularly the way that identity and memory are transformed by the shifting boundaries of business and culture.
From 2007–11, she directed Golden Age, a project space focused on printed matter that I founded. She currently runs DOMINICA, an imprint dedicated to exploring blackness as a topic, reference, marker and audience in visual culture. She has lectured at Yale University, REDCAT, SXSW, Light Industry, Project Row Houses, the Houston Museum of African American Art, California Institute of the Arts, University of Chicago, the Museum of Contemporary Art Chicago, Johns Hopkins University, Maryland Institute College of Art, and MoMA P.S.1, among other venues. Her artwork has been exhibited and screened extensively, including presentations at the New Museum (New York), Institute of Contemporary Art (Philadelphia), MCA Chicago, Young Art (Los Angeles), The Green Gallery (Milwaukee), and White Flag Projects (St. Louis).
_______________________________________________
Veronica Corzo-Duchardt is a Cuban-American designer and artist behind the Chicago-based creative studio, Winterbureau. Since it's start in 2009, Winterbureau has focused on creating culturally rooted, story-driven work in the arts, publishing and wine industries. The studio keeps a balance of self-initiated projects, collaborations, exhibitions and client work. Clients have included School of the Art Insitute of Chicago, The Museum of Contemporary Photography and Chicago Ideas week. Projects include the Neche Collection, a visual archive and print series of objects collected by her grandfather throughout his life, the stories they tell and the work they inspire. Podcast Thing, is a collaborative project with Max Temkin that interviews interesting people about the podcasts they listen to.
_______________________________________________
Maurice Cherry is the editor-in-chief of Revision Path, host of the Revision Path podcast, and curator of 28 Days of the Web. Maurice is also creative principal at 3eighteen media, a design and consulting agency in Atlanta, GA, and the founder and chairman emeritus of the Black Weblog Awards. He's also an educator, and has taught courses on web design and WordPress for Mediabistro, DeVry University, and other institutions. Maurice was named one of Atlanta's "Power 30 Under 30″ in the field of Science and Technology by the Apex Society, and one of HP's "50 Tech Tastemakers" in conjunction with Black Web 2.0.
_______________________________________________
Raymond Bobgan is the Executive Artistic Director of Cleveland Public Theatre (CPT).
He specializes in devising new plays through an ensemble‐driven process and has created twenty-five new performances. Raymond's theatrical work has been featured in the New York Times, Time Out New York, American Theatre Magazine, Canadian Theatre Review, Theatre Journal, and in Lisa Wolford's book Grotowski's Objective Drama Research. His work has been seen in Romania, Brazil, Denmark, Serbia, Turkey, UK, and throughout Canada and the US. Works include The Confessions of Punch and Judy, coproduced with North American Cultural Laboratory (NY) and Number 11 Theatre (Toronto), Blue Sky Transmission: A Tibetan Book of the Dead coproduced by CPT and La Mama ETC (NY), and most recently Rusted Heart Broadcast at CPT. Raymond initiated, designed, and implemented numerous outreach projects including CPT's STEP, a job training program that employs inner-city teens in devising an original work of theatre which tours to parks throughout Northeast Ohio, and Y‐Haven Theatre Project which engages homeless men in theatre creation and production. Raymond is an Ohio Arts Council Artistic Excellence, a two time recipient of the Community Partnership for Arts and Culture's Creative Workforce Fellowship, an alumnus of the National Theatre Artist Residency Program of Pew Charitable Trust and Theatre Communications Group, and the NEA/TCG Early-Career Director Program. IN 2014 Raymond became the first winner of the Cleveland Arts Prize in the discipline of Theatre.
_______________________________________________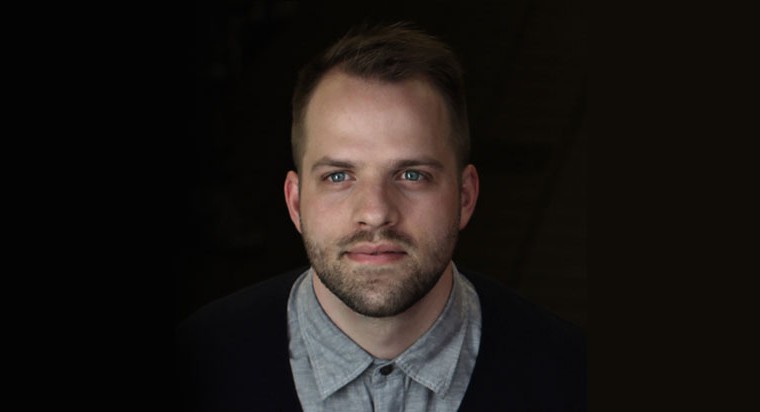 Keenan is a NYC based product designer who spends his time as Co-Founder / Creative Director of Days. He writes and posts works-in-progress at Field Study. Also, check out Designer's Debate Club, an event series he cofounded.
_______________________________________________
Angela Townsend is a health reporter with The Plain Dealer. A Milwaukee native, she is a graduate of Northwestern University and Marquette University. She covered several beats, including the Cleveland school district, Cleveland City Hall and suburban education, prior to becoming a health reporter in 2008.
_______________________________________________
Jolby & Friends is a collaborative studio based in Portland, Oregon dedicated to telling stories through design and illustration. Collaboration happens at every level of what we do from concept to execution. As a team of designers, makers, illustrators, thinkers, and wonderers, we accomplish more than any of us could have done on own. This is our foundation and our goal, to collaborate for the better.
Josh Kenyon and Colby Nichols Bio: Josh Kenyon & Colby Nichols (Jolby) began their partnership in 2005 after meeting at the Art Institute in San Diego. They began to do work as a team after-hours while working as Art Directors and Designers within various agencies. In 2010, the two decided to open their own studio built on the foundation of collaboration and creating the best work possible. They now operate as Creative Directors and Art Directors for Jolby & Friends.
_______________________________________________
As a Sr. Multimedia designer with the Forest City Communications Group in Cleveland, his efforts have garnered him recognition from The Communicator Awards, American Inhouse Design Awards (Graphic Design USA), and the Telly Awards. He is a member of AIGA-Cleveland, Co-chair of the United Way Young Leaders Forest City Corporate Chapter, and past Vice President of the Young Latino Network. In 2010 he was inducted to Kaleidoscope Magazine's 40/40 club. Luis enjoys films, video-games, and participates in many sports programs with Cleveland Plays. Currently, Luis is a mentor at Esperanza and a volunteer with TechPint.
_______________________________________________
Melody is a digital strategist and associate editor working at NPR in Washington DC. She co-leads NPR's social team and manage internal projects related to NPR's social and digital strategy. She is currently working on several projects involving breaking news, sourcing, daily news production, social media, our archives, and analytics.
_______________________________________________
Dr. Treva Lindsey is an Assistant Professor of Women's, Gender, and Sexuality Studies at The Ohio State University. Her research and teaching interests include African American women's history, black popular and expressive culture, black feminism(s), hip hop studies, critical race and gender theory, and sexual politics. She has published in and has forthcoming publications in The Journal of Pan-African Studies, Souls, African and Black Diaspora, the Journal of African American Studies, African American Review, The Journal of African American History, Meridians: Feminism, Race, Transnationalism and the edited collection, Escape from New York: The New Negro Renaissance Beyond Harlem. She is also the recipient of several awards and fellowships from the Woodrow Wilson Foundation, the Social Science Research Council, the Andrew W. Mellon Foundation, Emory University, the National Women's Studies Association, and the Center for Arts and Humanities at the University of Missouri.
_______________________________________________
Kumar is a Cleveland serial entrepreneur and business angel behind many notable startups and brands. Some of his ventures include iLTHY®, Black Rose Entertainment, & more.
Kumar is a man with many plans. Consistently pushing the envelope on design and innovation, much of his work centers on the idea of creating novel products and household brands. His concentration and work lies in a variety of industries including fashion, tech, nano-science, entertainment, marketing, and design. Currently, he is paving the way with his newest project, Rogue Eyewear, using experimental materials combined with bold designs for a new perspective in a stagnant industry.
_______________________________________________
Jacinda Walker is currently pursuing a Masters of Fine Arts degree at The Ohio State University in the Design Research & Development Program. Her area of focus examines the lack of diversity in the design disciplines and how to expose African-American and Latino youth to design related careers. As a graphic designer, entrepreneur and instructor with over 15 years of industry experience, she earned both her AAB and BFA in graphic design from the University of Akron. Jacinda is a strong advocate for young people and proudly mentors, volunteers and shares her talent with many non-profit and young professional organizations. She is also founder and director of the learning design studio, Inerge Impacts. Jacinda believes that "participation is the key to success." Her years of experience, passion for design and desire to interact with other creative professionals have become valuable assets in her career.
_______________________________________________
Sonnenzimmer is a Chicago-based art and screen printing studio run by Nick Butcher and Nadine Nakanishi. They have had somewhat of an elastic existence in their 8 year history. Beginning as a shared painting studio, equipped with industrial screen printing equipment, the venture quickly morphed into a graphic art studio specializing in hand-crafted posters and design work for some of the city's most recognized cultural institutions. As graphic language is becoming more and more present in fine art practices and enjoying a true revival in both painting and printmaking, they hope their mixture of fine and applied art will be looked at as complimentary and contemporary assets.
Their practice is rooted in idiosyncratic imagery and experimentation which is achieved through an improvisational design approach. This is explored through many lenses  – may it be of collaborative, experimental, or commercial nature. Sonnenzimmer's work has been exhibited nationally and internationally, with an exhibit at the Museum of Contemporary Art Chicago (2011).
Their work has been published in books by Gestalten, Princeton Architectural Press, Gingko Press, The Pepin Press, and Rockport Publishers. Their poster work can be found in collections of the Art Institute of Chicago, Design and Architecture Department, the Museum of Design Zürich, Plakatraum, and the University of Maryland, The Art Gallery. Their artist's books are also at home in Stanford Art and Architecture Library, Vanderbilt University, Joan Flasch Artists' Book Collection at the School of the Art Institute of Chicago's, MoMa's Prints and Illustrated Books, to name a few.
_______________________________________________
Zoë Lapin is a queer transwoman of color and a visible voice and diligent activist in the LGBTQ community in Cleveland.
She is often found conducting lectures and forums focused on the experiences of transwomen of color, the culture and theories of oppression as a whole, and how intersectional oppression is an actual phenomenon that people don't often consider. She has a degree in art, chemistry, and philosophy.
Zoë is the entertainer director at one of the largest LGBT nightclubs in the region, and is also widely considered one of the best DJs in the area. She is also a published photographer, specializing in fashion editorial, lifestyle, and photojournalism.
_______________________________________________
Jessica Jacobs is an artist and designer living in Chicago.
She has a BS in Film from Northwestern University and an MFA in Photography from Savannah College of Art and Design. Jessica is an artist, designer and entrepreneur and is currently an Assistant Professor in the Business & Entrepreneurship Department at Columbia College Chicago.
Jessica's photographs have been widely exhibited, and she was recently awarded an Illinois Arts Council grant. In addition to her art and photography, Jessica is a graphic designer, art director, and marketing strategist with over 15 years experience with non-profit, corporate, and sole proprietor clients. An entrepreneur at heart, Jessica is currently working on several other art-related projects with the mission of helping artists succeed.
_______________________________________________
Cleveland native, Phyllis "Seven" Harris has nearly two decades of leadership experience in local nonprofits that includes program management and development, fundraising, and senior-level executive positions. For many years, she has also played a strong role as an advocate in Cleveland's LGBT community.
Previously Ms. Harris worked at Planned Parenthood of Northeast Ohio, where she oversaw youth engagement programming. She has served as director of education and advocacy with the Cleveland Rape Crisis Center, was vice president of programs and interim CEO with Big Brothers Big Sisters of Greater Cleveland, and capital campaign director at the Cleveland Sight Center. Her involvement with Cleveland nonprofit leadership includes roles on the governing boards of Plexus Chamber of Commerce for the LGBT Community and Allies, SPACES, and Community Shares of Greater Cleveland.
Ms. Harris holds a master's degree in non-profit management from Case Western Reserve University and a Bachelor of Arts from Baldwin Wallace College. She lives in Larchmere with her 2 children and is self described as a black, lesbian-feminist, activist, mom.
_______________________________________________
Chicago-based artist and designer James T. Green has developed a diverse practice that includes technology based media, performance, video, and object making. His work has been shown in EXPO Chicago (2012-2013), the Massachusetts Museum of Contemporary Art (2013), the Chicago Cultural Center (2012), the Museum of Contemporary Art Chicago (2012), and the Gene Siskel Film Center in Chicago (2013). Green has completed residency programs at ACRE (2011-2012) and Chicago Artist Coalition's HATCH Projects (2012-2013). In 2013, Green helped to organize the Filter Photo Festival in Chicago and in 2014 was selected to perform at The Chicago Home Theater Festival. Green is currently a designer at Tribune Interactive.
_______________________________________________
Designer at Morningstar Inc, programming director for AIGA Chicago, and budding amateur cat behaviorist. She's worked for a vast array of clients from very large global pharmaceuticals to tiny but scrappy start-ups by pen, paper, and interweb. She's been published in Distance and on Stemmings, and writes anonymous letters to people by leaving them between the pages of books in libraries. She once won a photo contest with the picture of a chicken sandwich with the Sun-times while other contestants sent her nasty emails and left bereaved comments. She also likes collecting matchbooks, astronomy, dinosaurs, and caves.
_______________________________________________
Rusty C. Cook is a Chicago born-and-bred designer, illustrator, and brand builder.
Over the past handful of years, they've worked with small businesses, startups, and nonprofit organizations to craft their visual identities, communication strategies, and digital experiences. Rusty finds purpose in harnessing the power of design to help socially-conscious businesses and mission-driven organizations communicate effectively and build meaningful relationships with their audiences.
Rusty has a BA in Art & Design from DePaul University, and is also an alum of the School of Visual Art's Impact! Design for Social Change residency and the Chicago Portfolio School. They frequently volunteer with local creative endeavors, most recently including Creative Mornings and the AIGA Mentor Program. In their off hours, Rusty can be found scouring estate sales for vintage ephemera, writing private manifestos, or inventing elaborate alter egos for their dogs.
_______________________________________________
Donald Wooten is an Illustrator that fell in love with design. His love for design, love for fashion and need to market his designs all culminated in the building of the brand Stolen Outfitters. His need for control over growth and development of the brand led him into the world of screen printing. That's where he has been ever since. Creating happily.
_______________________________________________
Mundania Horvath is an artist and designer. She is the founder of the popular blog Steeltown Anthem, which she launched in 2009 as a way to showcase the creative energy of Pittsburgh's burgeoning arts scene, through local design, architecture, craft, furniture, decor, and interiors. Mundania's interest in architecture and urban exploration inspired her to launch Pittsburgh Digs, a series of original graphic illustrations of unique Pittsburgh residences.
_______________________________________________
Antonio is an Associate Partner at gravitytank where he leads the firm's interaction design discipline and social innovation practice. Prior to working in innovation, Antonio was strategic director of Firebelly Design, a socially responsible design studio in Chicago. He holds a BFA in Advertising Design from the Atlanta College of Art (now SCAD) and attended the Harvard Business School AIGA Business Perspectives for Creative Leaders Executive Education Program in 2007. Antonio mentors students in the Engineering Design and Innovation (EDI) program at Northwestern University's Segal Design Institute and teaches New Product Definition at the Institute of Design at IIT.
_______________________________________________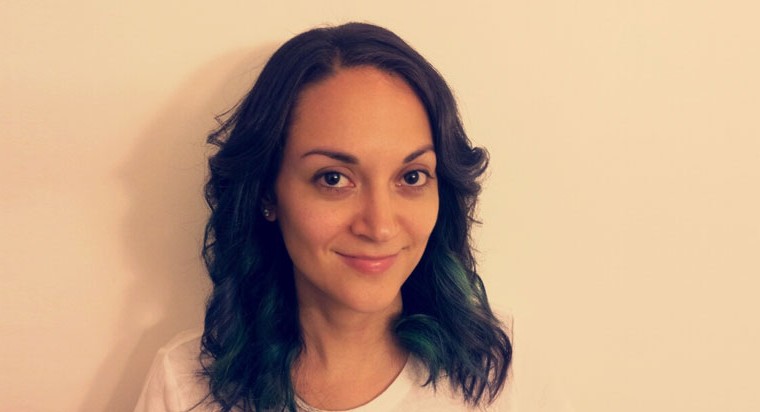 Linda Ayala has a BA in Art with a concentration in drawing from Cleveland State University. She has been in numerous shows and community events in the Greater Cleveland area and Columbus. She ran Wall Eye Gallery in Cleveland, organizing 27 shows in two years with her partners.
A little over a year ago, she began work in puppet building and puppeteering, and recently started Fuzzy Lemon Studios. Her latest project was creating puppets for the documentary "Tiny Out Loud" and narrarating as the character "Dorrie."
_______________________________________________
Who are you most psyched to see speak this summer? Tell us in the comments below!
And don't forget to pick up your tickets before the Fest. We will undoubtedly sell out!
Thoughts from Weapons of Mass Creation Fest 5 Designers, The Bubble Process (written by Rez. added to by Sean)
Written like a voice over from the Wonder Years.
Hello! We are The Bubble Process, an ongoing, 8+ year, dream job that still started and remains a glorified dream hobby. When we met each other we had no idea we would be where we are, doing what we do. We being Sean Higgins (Sean) and Nicholas Rezabek (Rez).
We all, yes all, met at KSU in a dorm called Koonce Hall. Part of a complex called Tri-Towers…AKA "The Bubble." Named this way, because everyone that lived there never left. It was a self-sustaining dorm. Had a cafeteria and a grocery store. No need to go out, except for class, to party and to skate.
There were 5 of us that met on the 7th floor. We all skated and liked to party, so that is what we had in common. We were all big fans of the music scene as well, so we quickly bonded. Sean and I met in the elevator. He said, I hear there is a kid with a mowhawk that skates here too. I said that's me, and took off my beanie. Done deal.
I goofed off the first semester, and my grades showed it. Sean was in the VCD program. I saw what he was doing and decided to catch up over the summer. When he got back, we were primed to be the "Beavis and Butthead" of our program, as we found out later on through our tenure. I'd prefer Bill and Ted, but both are equally spot on.
Well, we used to play this game in illustration classes called "the Kill game." Draw something, then draw something terminating the previous' existence. Some people took notes, (passed notes?). We drew. It was fun. We thought so anyways. We both got pushed pretty hard to keep going at illustration separately in school by William Quinn, Doug Goldsmith and our main man Jerry Kalback. He saw the "talent" but we saw a partner in crime. He made us what we are and can't thank him enough for that.
Long story short: party, party, skate, work, draw, work, work, fall down the stairs, party, party, work, work, party. Graduate.
I went first, BFA in design and pretty much all the drawing courses as well. I moved to NY and carved out a gig at a wine magazine. Sean was close behind-a BFA in illustration and dug his feet in that sweet, Ohio soil. Next chapter.
After about two years of grinding in design stuff, we kept waiting for those sweet jobs – the ones in the design and illustration annuals – to show up. Well, they didn't. So Sean reached out and said lets just do something. We agreed, immediately on posters, and that is history. Cleveland needed some visual love and we were ready to try.
We decided to play the kill game, long distance…our "Process" and give credit to where it is due, where we met – "The Bubble".
That's how we work and that is who we are. We come up with ideas, sketches, jokes, you name it. Send them back and forth over the web and "kill" each others work. Add to it, change it, push it to the next level. It is always amazing to get an email of a screen shot that just gets your gears turning. You pretty much try to re-arrange your time to get back into some BUB work.
And time is the caveat. We did all this, and still do, with real, full-time jobs. Like real ones. We keep it as a hobby, because that is what it is. We love doing it. We make time to keep it going. We keep our "prices" low, because we would rather you have extra coin for a beer, or to get a bands 7″ or shirt after scoring our posters, and honestly when it becomes about money, it sort of takes the wind out of the sails for us. We just need enough to get us the equipment for a better end product, and maybe a trip to Europe, Pitchfork or SXSW to sell some posters. Really those trips are big excuse to see each other. If we go bust, NBD. We probably had the best time out of anyone there. That is what friendship is about, and that is cool by us.
If we could give some advice to anyone reading it would be this.
Quit waiting for that dream job. It won't come unless you make it happen.
Quit waiting for that dream job. It won't come unless you make it happen. The work we do as a hobby gets us in the door 90% of the time because it shows we like to do other things that keep us fresh.
A List of Supplies that Make our World
First of all we would be nothing without the Web. The better the tech gets, the quicker we can do what we do. We used to host all of our stuff on our websites (yikes!) to send. It was archaic, but it worked. Dropbox is our dream machine now. And Instant Messenger is our phone line. We talk pretty much every day, but will go months without even hearing each other. It is kinda weird. But it works. We are only in each other's hair as much as we need to be. If we get heated, we can step away, take our time, and reach back out tomorrow. It might not work for everyone, but it works for us.
/* Music */
You can probably find us on Spotify if you looked hard enough. We listen to everything. If we could narrow us down to two it would be DEVO and Creedence.
/* Food */
Huge food dudes.
Taco Tanto's Burritos – our Main Vein for burritos in Kent, and a go to place for Sean
Pizza. Every kind, everywhere.
/* Coffee */
A Definite.
/* Beer */
Happy to endorse all flavors of beer.
Our Tastiest Pals include:
Great Lakes Brewing Company (all flavors)
Sierra Nevada (awesome stuff)
Coors (both Banquet and Silver Bullet)
Old Style (when in Chicago)
Feel free to reach out to us directly to send us samples. Or to do some work. We are waiting! :)
/* For Doodling */
~~ Pens / Pencils / Markers / Sticks ~~
We tend to use everything. The worst is when we forget to close the caps though. :(
Pilot G2.
Nothing fits our grubby mitts quite like that gem of a pen.
Micron .01 / .05 – So Smooth. A tad pricy, but can't beat the consistency. These get dried out though when we are in the heat of a drawing. Caps seem to just disappear.
Ticonderoga pencil – They are the jam.
Pencil Sharpeners
Electric and xacto blades. Both have their merits.
Paint / Brushes / Ink
Winsor Newton Water Colors / inks
If we are gonna break those out, we want the finest. Plus we have a boat load still kickin after college, so the throwback aspect is a nice stroll down memory lane.
Winsor Newton Sceptre Gold  / Sable Brushes – Pushed by our great friend Jerry Kalback, those are our big boy brushes. They hold a bead like no other. Just a drag when we leave them on the light table and they get hard. :(
Light Table – Oversized. A MUST when doodlin' and layers are your forte.
Scanner – A USB 2.0 (or better is a must) I think I have an HP photo one? Those old ones were like turtles. No time for slow scanning.
Paper – Reams of the lesser quality white copy paper are the finest for what we do.
/* For Printing */
Exposure Unit – Built from scratch by Sean's Dad AKA Old Man Higgins. Features 8 UV black light bulbs and has screen storage below.
Squeegees/Screens
Victory Factory Screen Supply. Great prices and great dudes in Brooklyn, NY.
Vacuum table – Custom built vacuum table top by Andy MacDougall of Squeegeeville fame. Table frame and height adjustment apparatus also built by Old Man Higgins.
Inks – A mix of Speedball ink and Sherwin Williams (Cleveland Represent) paint which we score "Test Quarts" for under 5 bucks. The dudes there will mix up any color on the wall for me. Also a touch of Floetrol added to each ink to keep it smooth. All other chemicals are from Multicraft in Cleveland.
Drying Rack – Salvaged this from an old sign shop in Medina, Ohio. Still smells like stale cigs and I almost lost an eye to a broken spring.
Paper – French Paper, 100lb Cover Stock – various
We couldn't do what we do without them. Fast delivery and amazing packaging.
Clamps – Speedball hinge clamps– 4Eva.
/* For Shipping */
Tubes – Uline 3″ Tubes filled with tons of extra stuff to make it worth your while.
USPS – Still gotta root for the classics here. USA.
 /* For Coding */
TextMate – Game changer.
Look out for the next wave of digital TBP as soon as I can dust off those archive CD ROMs and get those assets. Taking forever.
The Internets
The code is out there.
______________________________________________________________
Want more of The Bubble Process?
Learn More: The Bubble Process | Gigposters | Etsy | Pinterest | Twitter | Facebook