25 Art & Design Speakers that Will Leave You Completely Inspired this Summer
Introducing the Weapons of Mass Creation Fest Speakers
Inspiring talks on subjects like design, creativity, entrepreneurship, community activism, and pursuing happiness as a creative go-getter, WMC Fest speakers are known to bring a tear to the eye. Let's meet this year' speakers, shall we?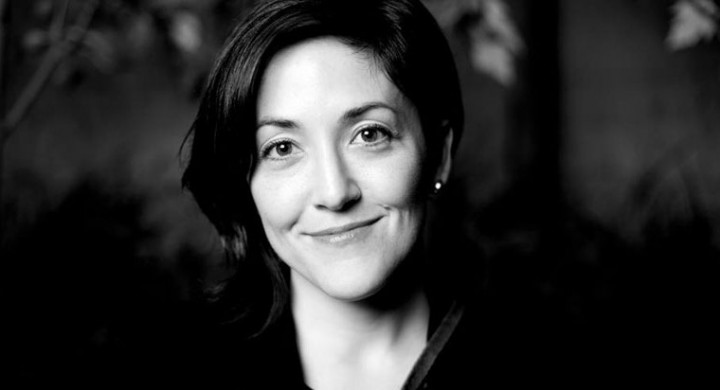 Grace Bonney is the founder of the blog Design*Sponge. She founded a national meetup group for women running creative businesses in 2008 and in 2011 she published her first book, Design*Sponge at Home. She is currently writing her second book, Design*Sponge by Hand and can be found most days walking her dog through Greenpoint, Brooklyn.
_______________________________________________
Erik Natzke, artist, designer, and programmer, creates and gives material substance to his ideas through immaterial computer code. His sensibility, combined with his stubborn resolve, has enabled him to push back the limits of his digital medium, beyond known methods and approaches. Erik loves to take risks, in the awareness that the value of failure lies in discovering new, never-before conceived solutions. The successes that have emerged from these risks have garnered numerous awards and speaking engagements around the world. All of which pale by comparison to the honor he gets when someone has chosen to put his artwork in their home.
As a Principal Designer for Adobe's Experience Design group, Erik (as he proudly exclaims), has the good fortune of working with a variety of groups throughout the organization. Collaborating on ways to promote innovation within the tools we create at Adobe while searching for ways to reduce the friction within the process of creativity for our customers. Targeting both the existing spectrum of working professionals as well as those who don't quite consider themselves 'creative' (yet). In the cult of creativity, ideas only gain value when they've been realized. Tools are the bridge between thought and reality. Not all bridges are built for all people, so our job (as tool builders) is to explore which infrastructures are best suited for the community were are desiring to serve.
_______________________________________________
Martine Syms is a conceptual entrepreneur based in Los Angeles, California. Her work examines the assumptions of contemporary America, particularly the way that identity and memory are transformed by the shifting boundaries of business and culture.
From 2007–11, she directed Golden Age, a project space focused on printed matter that I founded. She currently runs DOMINICA, an imprint dedicated to exploring blackness as a topic, reference, marker and audience in visual culture. She has lectured at Yale University, REDCAT, SXSW, Light Industry, Project Row Houses, the Houston Museum of African American Art, California Institute of the Arts, University of Chicago, the Museum of Contemporary Art Chicago, Johns Hopkins University, Maryland Institute College of Art, and MoMA P.S.1, among other venues. Her artwork has been exhibited and screened extensively, including presentations at the New Museum (New York), Institute of Contemporary Art (Philadelphia), MCA Chicago, Young Art (Los Angeles), The Green Gallery (Milwaukee), and White Flag Projects (St. Louis).
_______________________________________________
Veronica Corzo-Duchardt is a Cuban-American designer and artist behind the Chicago-based creative studio, Winterbureau. Since it's start in 2009, Winterbureau has focused on creating culturally rooted, story-driven work in the arts, publishing and wine industries. The studio keeps a balance of self-initiated projects, collaborations, exhibitions and client work. Clients have included School of the Art Insitute of Chicago, The Museum of Contemporary Photography and Chicago Ideas week. Projects include the Neche Collection, a visual archive and print series of objects collected by her grandfather throughout his life, the stories they tell and the work they inspire. Podcast Thing, is a collaborative project with Max Temkin that interviews interesting people about the podcasts they listen to.
_______________________________________________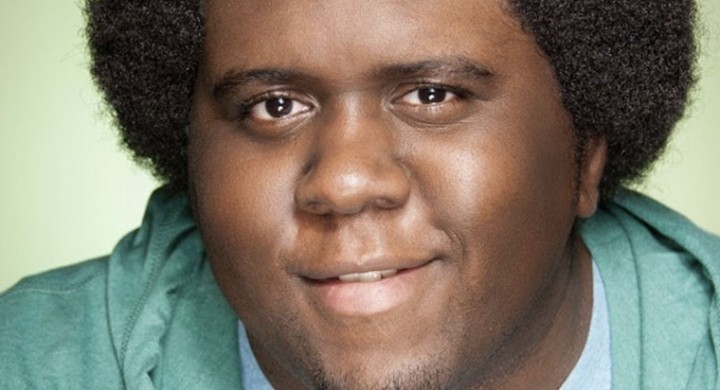 Maurice Cherry is the editor-in-chief of Revision Path, host of the Revision Path podcast, and curator of 28 Days of the Web. Maurice is also creative principal at 3eighteen media, a design and consulting agency in Atlanta, GA, and the founder and chairman emeritus of the Black Weblog Awards. He's also an educator, and has taught courses on web design and WordPress for Mediabistro, DeVry University, and other institutions. Maurice was named one of Atlanta's "Power 30 Under 30″ in the field of Science and Technology by the Apex Society, and one of HP's "50 Tech Tastemakers" in conjunction with Black Web 2.0.
_______________________________________________
Raymond Bobgan is the Executive Artistic Director of Cleveland Public Theatre (CPT).
He specializes in devising new plays through an ensemble‐driven process and has created twenty-five new performances. Raymond's theatrical work has been featured in the New York Times, Time Out New York, American Theatre Magazine, Canadian Theatre Review, Theatre Journal, and in Lisa Wolford's book Grotowski's Objective Drama Research. His work has been seen in Romania, Brazil, Denmark, Serbia, Turkey, UK, and throughout Canada and the US. Works include The Confessions of Punch and Judy, coproduced with North American Cultural Laboratory (NY) and Number 11 Theatre (Toronto), Blue Sky Transmission: A Tibetan Book of the Dead coproduced by CPT and La Mama ETC (NY), and most recently Rusted Heart Broadcast at CPT. Raymond initiated, designed, and implemented numerous outreach projects including CPT's STEP, a job training program that employs inner-city teens in devising an original work of theatre which tours to parks throughout Northeast Ohio, and Y‐Haven Theatre Project which engages homeless men in theatre creation and production. Raymond is an Ohio Arts Council Artistic Excellence, a two time recipient of the Community Partnership for Arts and Culture's Creative Workforce Fellowship, an alumnus of the National Theatre Artist Residency Program of Pew Charitable Trust and Theatre Communications Group, and the NEA/TCG Early-Career Director Program. IN 2014 Raymond became the first winner of the Cleveland Arts Prize in the discipline of Theatre.
_______________________________________________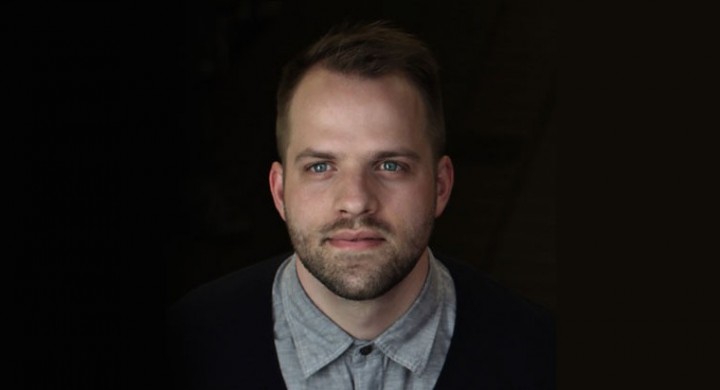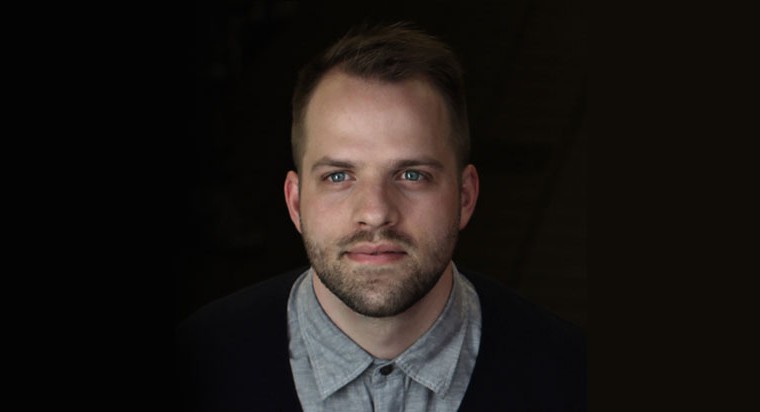 Keenan is a NYC based product designer who spends his time as Co-Founder / Creative Director of Days. He writes and posts works-in-progress at Field Study. Also, check out Designer's Debate Club, an event series he cofounded.
_______________________________________________
Angela Townsend is a health reporter with The Plain Dealer. A Milwaukee native, she is a graduate of Northwestern University and Marquette University. She covered several beats, including the Cleveland school district, Cleveland City Hall and suburban education, prior to becoming a health reporter in 2008.
_______________________________________________
Jolby & Friends is a collaborative studio based in Portland, Oregon dedicated to telling stories through design and illustration. Collaboration happens at every level of what we do from concept to execution. As a team of designers, makers, illustrators, thinkers, and wonderers, we accomplish more than any of us could have done on own. This is our foundation and our goal, to collaborate for the better.
Josh Kenyon and Colby Nichols Bio: Josh Kenyon & Colby Nichols (Jolby) began their partnership in 2005 after meeting at the Art Institute in San Diego. They began to do work as a team after-hours while working as Art Directors and Designers within various agencies. In 2010, the two decided to open their own studio built on the foundation of collaboration and creating the best work possible. They now operate as Creative Directors and Art Directors for Jolby & Friends.
_______________________________________________
As a Sr. Multimedia designer with the Forest City Communications Group in Cleveland, his efforts have garnered him recognition from The Communicator Awards, American Inhouse Design Awards (Graphic Design USA), and the Telly Awards. He is a member of AIGA-Cleveland, Co-chair of the United Way Young Leaders Forest City Corporate Chapter, and past Vice President of the Young Latino Network. In 2010 he was inducted to Kaleidoscope Magazine's 40/40 club. Luis enjoys films, video-games, and participates in many sports programs with Cleveland Plays. Currently, Luis is a mentor at Esperanza and a volunteer with TechPint.
_______________________________________________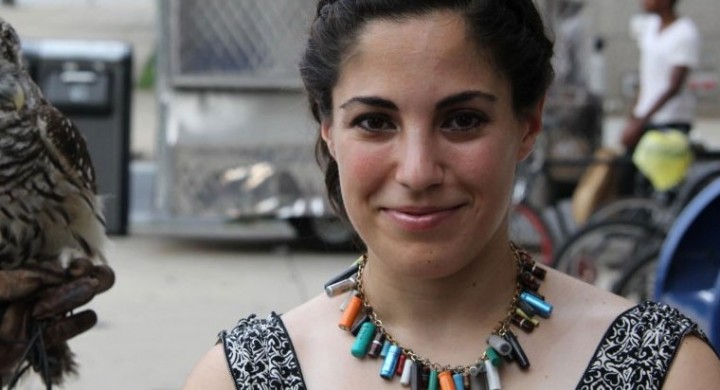 Melody is a digital strategist and associate editor working at NPR in Washington DC. She co-leads NPR's social team and manage internal projects related to NPR's social and digital strategy. She is currently working on several projects involving breaking news, sourcing, daily news production, social media, our archives, and analytics.
_______________________________________________
Dr. Treva Lindsey is an Assistant Professor of Women's, Gender, and Sexuality Studies at The Ohio State University. Her research and teaching interests include African American women's history, black popular and expressive culture, black feminism(s), hip hop studies, critical race and gender theory, and sexual politics. She has published in and has forthcoming publications in The Journal of Pan-African Studies, Souls, African and Black Diaspora, the Journal of African American Studies, African American Review, The Journal of African American History, Meridians: Feminism, Race, Transnationalism and the edited collection, Escape from New York: The New Negro Renaissance Beyond Harlem. She is also the recipient of several awards and fellowships from the Woodrow Wilson Foundation, the Social Science Research Council, the Andrew W. Mellon Foundation, Emory University, the National Women's Studies Association, and the Center for Arts and Humanities at the University of Missouri.
_______________________________________________
Kumar is a Cleveland serial entrepreneur and business angel behind many notable startups and brands. Some of his ventures include iLTHY®, Black Rose Entertainment, & more.
Kumar is a man with many plans. Consistently pushing the envelope on design and innovation, much of his work centers on the idea of creating novel products and household brands. His concentration and work lies in a variety of industries including fashion, tech, nano-science, entertainment, marketing, and design. Currently, he is paving the way with his newest project, Rogue Eyewear, using experimental materials combined with bold designs for a new perspective in a stagnant industry.
_______________________________________________
Jacinda Walker is currently pursuing a Masters of Fine Arts degree at The Ohio State University in the Design Research & Development Program. Her area of focus examines the lack of diversity in the design disciplines and how to expose African-American and Latino youth to design related careers. As a graphic designer, entrepreneur and instructor with over 15 years of industry experience, she earned both her AAB and BFA in graphic design from the University of Akron. Jacinda is a strong advocate for young people and proudly mentors, volunteers and shares her talent with many non-profit and young professional organizations. She is also founder and director of the learning design studio, Inerge Impacts. Jacinda believes that "participation is the key to success." Her years of experience, passion for design and desire to interact with other creative professionals have become valuable assets in her career.
_______________________________________________
Sonnenzimmer is a Chicago-based art and screen printing studio run by Nick Butcher and Nadine Nakanishi. They have had somewhat of an elastic existence in their 8 year history. Beginning as a shared painting studio, equipped with industrial screen printing equipment, the venture quickly morphed into a graphic art studio specializing in hand-crafted posters and design work for some of the city's most recognized cultural institutions. As graphic language is becoming more and more present in fine art practices and enjoying a true revival in both painting and printmaking, they hope their mixture of fine and applied art will be looked at as complimentary and contemporary assets.
Their practice is rooted in idiosyncratic imagery and experimentation which is achieved through an improvisational design approach. This is explored through many lenses  – may it be of collaborative, experimental, or commercial nature. Sonnenzimmer's work has been exhibited nationally and internationally, with an exhibit at the Museum of Contemporary Art Chicago (2011).
Their work has been published in books by Gestalten, Princeton Architectural Press, Gingko Press, The Pepin Press, and Rockport Publishers. Their poster work can be found in collections of the Art Institute of Chicago, Design and Architecture Department, the Museum of Design Zürich, Plakatraum, and the University of Maryland, The Art Gallery. Their artist's books are also at home in Stanford Art and Architecture Library, Vanderbilt University, Joan Flasch Artists' Book Collection at the School of the Art Institute of Chicago's, MoMa's Prints and Illustrated Books, to name a few.
_______________________________________________
Zoë Lapin is a queer transwoman of color and a visible voice and diligent activist in the LGBTQ community in Cleveland.
She is often found conducting lectures and forums focused on the experiences of transwomen of color, the culture and theories of oppression as a whole, and how intersectional oppression is an actual phenomenon that people don't often consider. She has a degree in art, chemistry, and philosophy.
Zoë is the entertainer director at one of the largest LGBT nightclubs in the region, and is also widely considered one of the best DJs in the area. She is also a published photographer, specializing in fashion editorial, lifestyle, and photojournalism.
_______________________________________________
Jessica Jacobs is an artist and designer living in Chicago.
She has a BS in Film from Northwestern University and an MFA in Photography from Savannah College of Art and Design. Jessica is an artist, designer and entrepreneur and is currently an Assistant Professor in the Business & Entrepreneurship Department at Columbia College Chicago.
Jessica's photographs have been widely exhibited, and she was recently awarded an Illinois Arts Council grant. In addition to her art and photography, Jessica is a graphic designer, art director, and marketing strategist with over 15 years experience with non-profit, corporate, and sole proprietor clients. An entrepreneur at heart, Jessica is currently working on several other art-related projects with the mission of helping artists succeed.
_______________________________________________
Cleveland native, Phyllis "Seven" Harris has nearly two decades of leadership experience in local nonprofits that includes program management and development, fundraising, and senior-level executive positions. For many years, she has also played a strong role as an advocate in Cleveland's LGBT community.
Previously Ms. Harris worked at Planned Parenthood of Northeast Ohio, where she oversaw youth engagement programming. She has served as director of education and advocacy with the Cleveland Rape Crisis Center, was vice president of programs and interim CEO with Big Brothers Big Sisters of Greater Cleveland, and capital campaign director at the Cleveland Sight Center. Her involvement with Cleveland nonprofit leadership includes roles on the governing boards of Plexus Chamber of Commerce for the LGBT Community and Allies, SPACES, and Community Shares of Greater Cleveland.
Ms. Harris holds a master's degree in non-profit management from Case Western Reserve University and a Bachelor of Arts from Baldwin Wallace College. She lives in Larchmere with her 2 children and is self described as a black, lesbian-feminist, activist, mom.
_______________________________________________
Chicago-based artist and designer James T. Green has developed a diverse practice that includes technology based media, performance, video, and object making. His work has been shown in EXPO Chicago (2012-2013), the Massachusetts Museum of Contemporary Art (2013), the Chicago Cultural Center (2012), the Museum of Contemporary Art Chicago (2012), and the Gene Siskel Film Center in Chicago (2013). Green has completed residency programs at ACRE (2011-2012) and Chicago Artist Coalition's HATCH Projects (2012-2013). In 2013, Green helped to organize the Filter Photo Festival in Chicago and in 2014 was selected to perform at The Chicago Home Theater Festival. Green is currently a designer at Tribune Interactive.
_______________________________________________
Designer at Morningstar Inc, programming director for AIGA Chicago, and budding amateur cat behaviorist. She's worked for a vast array of clients from very large global pharmaceuticals to tiny but scrappy start-ups by pen, paper, and interweb. She's been published in Distance and on Stemmings, and writes anonymous letters to people by leaving them between the pages of books in libraries. She once won a photo contest with the picture of a chicken sandwich with the Sun-times while other contestants sent her nasty emails and left bereaved comments. She also likes collecting matchbooks, astronomy, dinosaurs, and caves.
_______________________________________________
Rusty C. Cook is a Chicago born-and-bred designer, illustrator, and brand builder.
Over the past handful of years, they've worked with small businesses, startups, and nonprofit organizations to craft their visual identities, communication strategies, and digital experiences. Rusty finds purpose in harnessing the power of design to help socially-conscious businesses and mission-driven organizations communicate effectively and build meaningful relationships with their audiences.
Rusty has a BA in Art & Design from DePaul University, and is also an alum of the School of Visual Art's Impact! Design for Social Change residency and the Chicago Portfolio School. They frequently volunteer with local creative endeavors, most recently including Creative Mornings and the AIGA Mentor Program. In their off hours, Rusty can be found scouring estate sales for vintage ephemera, writing private manifestos, or inventing elaborate alter egos for their dogs.
_______________________________________________
Donald Wooten is an Illustrator that fell in love with design. His love for design, love for fashion and need to market his designs all culminated in the building of the brand Stolen Outfitters. His need for control over growth and development of the brand led him into the world of screen printing. That's where he has been ever since. Creating happily.
_______________________________________________
Mundania Horvath is an artist and designer. She is the founder of the popular blog Steeltown Anthem, which she launched in 2009 as a way to showcase the creative energy of Pittsburgh's burgeoning arts scene, through local design, architecture, craft, furniture, decor, and interiors. Mundania's interest in architecture and urban exploration inspired her to launch Pittsburgh Digs, a series of original graphic illustrations of unique Pittsburgh residences.
_______________________________________________
Antonio is an Associate Partner at gravitytank where he leads the firm's interaction design discipline and social innovation practice. Prior to working in innovation, Antonio was strategic director of Firebelly Design, a socially responsible design studio in Chicago. He holds a BFA in Advertising Design from the Atlanta College of Art (now SCAD) and attended the Harvard Business School AIGA Business Perspectives for Creative Leaders Executive Education Program in 2007. Antonio mentors students in the Engineering Design and Innovation (EDI) program at Northwestern University's Segal Design Institute and teaches New Product Definition at the Institute of Design at IIT.
_______________________________________________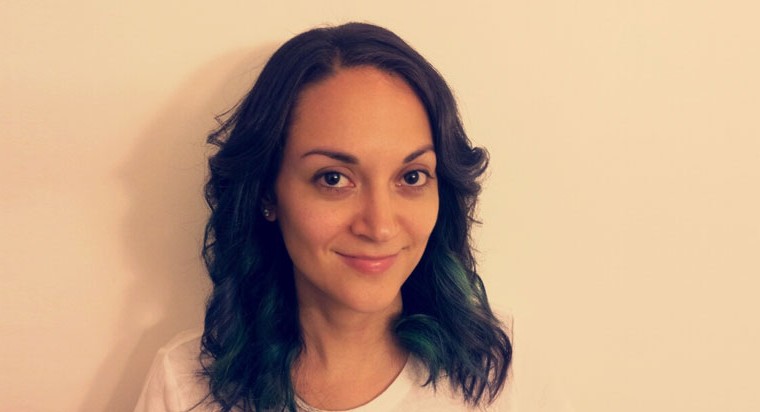 Linda Ayala has a BA in Art with a concentration in drawing from Cleveland State University. She has been in numerous shows and community events in the Greater Cleveland area and Columbus. She ran Wall Eye Gallery in Cleveland, organizing 27 shows in two years with her partners.
A little over a year ago, she began work in puppet building and puppeteering, and recently started Fuzzy Lemon Studios. Her latest project was creating puppets for the documentary "Tiny Out Loud" and narrarating as the character "Dorrie."
_______________________________________________
Who are you most psyched to see speak this summer? Tell us in the comments below!
And don't forget to pick up your tickets before the Fest. We will undoubtedly sell out!