Articles by Month:
August 2018
It's great that you landed a remote graphic designer gig. You'll have no more stressful drives to the office and you'll have the ability to take walks when you want. You can schedule medical appointments during the week instead of trying to find early or late hours, and you can work all night and sleep all day if you choose.
What could be better?  
Whether you live in a studio apartment in Chicago, where the expensive rent prices might hinder your ability to lease an actual office; or a cheap apartment in Milwaukee, Wisconsin which allows you to have a spare bedroom for a workspace at home, you'll need to ensure you have the ideal working environment.
Maybe you think you have found the perfect workplace solution, but there are some things you need to get in order first no matter where you live and work.
Tips for Graphic Designers Who Work Remotely at Home
Wi-Fi Is Not Always Your Friend
You obviously need a reliable Internet connection to be able to work at home and wired is always better that wireless.
Wi-Fi can be great as you can move to the backyard, the porch, or even sit in your car, but if your connection is iffy, you won't get anything done. Many programs like Adobe Creative Cloud are now web-based, and you may need to be online to use them. Go ahead and put ethernet connections in every room if you must but wired is much more reliable than wireless.
Buy A Good Computer
You may have been using a powerful work computer that was linked to a massive server, and now your trusty personal laptop may just not be powerful enough to handle the things you need to do. Talk to a knowledgeable IT tech about the things that make a computer reliable and fast like:
Processor

Cache

Memory

BUS Speed

Video cards

Operating systems
Make sure your tech knows exactly what you want your machine to accomplish before you purchase a new one.
Hard Drive
Anyone that has switched from a standard to a solid state hard drive will never go back. Solid state drives are amazingly fast. A Windows update that would take 30 minutes on a computer with a standard hard drive can take seconds with a solid-state drive. Boot-up times are also minimized, and the solid-state upgrade is one to seriously consider.
Working at Home
Note that we said "working." Remember you will have the temptations of your fridge, the TV, the couch, your garden, and even your bed. Working at home takes discipline, and this can mean setting limits for yourself.
Many successful remote workers set up a nice office at home and don't use it for anything else. They finish a certain amount of work before they take a break or go to the gym, and they try to keep distractions at a minimum.
The Other Side
Some people get so involved in remote work, that they just can't break away. The computer is always there, and the office is a few steps away. They can't walk past the workspace without checking email or doing a last-minute edit. Work never goes away, and free time is crowded out. In this case, limits on work should be set so that your job doesn't consume your life.
It's all about balance. If you can get your work done and still have some personal time, working at home could be the thing for you. If you find that you feel weird staying at home all day, or if you just can't get anything done, think about trying a shared workspace. You'll have great Internet, there may be some perks like free snacks and beverages, and it will get you out of the house while preserving your independence.
Working remotely may require some adjustments, but more and more people like the flexibility it can bring.
How to Increase Your Web Presence: 4 Strategies
Nowadays, most businesses operate online. That being said, operating in the digital world means that you must have a well-established presence on the web. The main reason is that the market is overcrowded with various other companies that are competing for their customers and their spot on the market. That's why you need to find a way to stand out. However, even though businesses operate in the digital world, not every company has a good online presence.
Just because your business is out there, it doesn't mean that people will notice it or become interested for that matter. Building a web presence means that you must make your company recognizable online and known to your audience. Otherwise, you'll soon be outrun by your competitors. Building online presence takes time and effort. There are various strategies you can implement, but you must plan ahead and determine which strategies are best for your business. Therefore, here are a few powerful strategies to increase your web presence.
Build an awesome website
Websites are the core of every modern business. Without a good website, you have no hopes of developing your business further or increasing your web presence. The main reason is that websites are the face of companies. Your leads will eventually visit your website to browse through your company information, as well as your products or services. If you cannot provide an exceptional experience for your website visitors, you can be sure that they'll abandon your pages and move elsewhere.
Online consumers have certain needs and expectations when it comes to browsing company websites. In other words, your website must be fast, responsive, easy to navigate, user friendly and safe, among other things. Being able to meet consumer expectations won't just guarantee their satisfaction. Moreover, satisfied customers will more likely recommend you to friends and family, as well as give out referrals to other consumers. That way, your web presence will experience an increase, thanks to the satisfaction of your customers.
Leverage SEO
Search engine optimization (SEO) is a cost-effective marketing strategy that can help you improve your presence online. Not only that, but it can also help you boost your visibility, credibility and exposure in the online world. SEO helps you optimize your website so that it ranks high on search engines, such as Google. Ranking for the right keywords helps your website appear on the first page of search results. That way, your website becomes more accessible and easily findable by your audience.
In addition, content marketing, guest posting and link building are also excellent SEO activities that can help you increase your web presence. However, consulting with an SEO company may be a good idea if you have difficulties effectively leveraging such activities. In addition, SEO takes time before it starts showing viable results and it requires constant improvements because search engine algorithms oftentimes change. That's why it's important not to give up on SEO, because sooner or later, you'll start seeing the benefits of your efforts.
Build presence on social media
One of the best ways to increase your web presence is through social media platforms. The main reason is that social media allows you to directly communicate with your target audience, while you effectively build awareness for your business in the meantime. Actively engaging in conversations with your audience on social media allows you to establish more personal relationships with them. After all, the more familiar people are with your business, the better your presence and visibility will be.
However, when building presence on social media, it's important to determine which social media channels your audience prefers. That way, you can focus on networks that have value to your business, instead of wasting resources on building presence on every social network out there. In addition, you can leverage influencer marketing to gain more publicity and exposure. That way, you'll increase your web presence by having an influencer supporting your business on social media.
Publish amazing content
Content can easily increase your web presence and help you position yourself as an industry expert. Good content is widely accepted by online consumers and it's always a good way to deliver value to audiences, while gaining recognition in return. However, you must focus on relevancy and quality of your content. The more relevant and useful your content is, the more impact it will have.
That's why it's important to ensure that your content is authoritative, informative, educational and entertaining. Otherwise, it won't yield the results you need to increase your web presence. If you're not a well-versed writer or you feel preoccupied with some other aspects of your online marketing strategy, you should consider outsourcing your content to an outside agency. They have both the knowledge and the tools needed to create a solid content creation and promotion plan for you and tailor it to your goals. Remember, only impeccable content can go viral and take your marketing efforts to the next level.
Building and improving your online presence requires a lot of dedication and effort. Not everything you do will get you the positive publicity you need to make your business famous. That's why it's important to plan ahead and develop a good strategy that will increase your web presence in the best way possible.
Hey Designers, one of our most popular posts is about Top Social Media Hashtags for Designers. We thought we'd continue to shed light on this topic, this time focusing on the best hashtags for creative business owners. We hope that these hashtags enable you to expand your audience. You deserve it!
Now onto the hashtags…
Top Social Media Hashtags for Creative Business Owners
#Business
#Entreprenuer
#Startup
#Strategy
#Startups
#Leadership
#Innovation
#Success
#Ecommerce
Use a mix of broad and specific hashtags.
Posts with broader hashtags like #Art and #Design will compete with millions of others.
Specific hashtags like #WatercolorArt will afford your post the opportunity to stick around longer.
#Work
#BusinessPlan
#Services
#SmallBusiness
#NewBusiness
#Account
#OnlineBusiness
#GrowthMindset
#Growth
#Ambition
#Hustle
Are you following your favorite influencers on Twitter and Instagram?
Take tips from them on which hashtags they are using!
#Idea
#Art
#Design
#Inspiration
#Artist
#Creativity
#Collaboration
#Creative
#Education
#Motivational
Question: How many hashtags should I use?
TrackMaven did a study, and found that posts with nine hashtags received the highest engagement.
Instagram allows the most hashtags, at 30. It's best to use minimal hashtags on Twitter due to the
character count.
#GraphicDesign
#Logo
#DesignInspiration
#Illustration
#DigitalIllustration
#Branding
#Identity
#GraphicDesigner
#Graphic
#LogoDesign
#Typography
#Illustrator
#Tools
#Adobe
#Photoshop
#Freelancer
#Print
#Templates
Consider coming up with a hashtag that is specific to your company.
Some examples from companies here in Cleveland are Destination Cleveland's #thisiscle
and Townhall's #TownhallorNowhere. Keep clearly using your brand hashtag and your customers just
may join in on the action, too.
#Web
#WebDesign
#UI #UX
#WordPress
#Developer
#UserInterface
#Lettering
#HandLetting
#Type
#BrushType
#ScriptLettering
#Calligraphy
#TheDailyType
#SEO
#Marketing
#SocialMedia
#OnlineMarketing
#SMM
#Video
#Google
#AdWords
#DigitalMarketing
(Instagram Specifically)
#Instabusiness
#Instasuccess
#Instaeducation
#Instamarketing
#Instaleadership
#Instainspiration
#Instainnovation
#BusinessOwner
Introducing the Ultimate Brand Distribution Platform: Axomo
AXOMO's store platform empowers designers, business owners, and influencers to easily create and distribute their own line of custom gear.
The scenario is all-too-familiar – you have an amazing design, people show genuine interest to buy or wear it on custom products, and yet each time you face this valid dilemna:
A)   Do I order stuff in bulk and sit on the extra inventory until it sells (hopefully)?
B)   Do I order the minimum, pay more per item, and minimize inventory?
or…
C)   Do I give into frustration, chalk it up as waste of time, and move on.
Just like anyone else, artists resist minutiae whenever they can – that includes anything that would eat at their time, space, or resources . AXOMO removes this conflict entirely by leveraging the power of pre-order campaigns, offering plenty of one-off custom options, and automating the entire shopping experience.
With AXOMO, it's as simple as uploading your designs, choosing from the hundreds of items available on our catalog, and then letting the world know your items are available for purchase.
So, how much does it cost?  AXOMO offers a very functional FREE version of it's platform, as well as upgraded editions for serious business folks.  In either case, you can score $10 off your first order, just for trying it out, when you check out with PROMO CODE:
DESIGN ON DEMAND
In just a few minutes, you can begin maximizing the reach and profitability of your work, all while enjoying awesome benefits like:
Zero inventory

Access to a crowd-driven merch catalog

Dynamic pricing

Built-in email campaign tools

Automated fulfillment
Learn more and create your free store today at http://axomo.com/.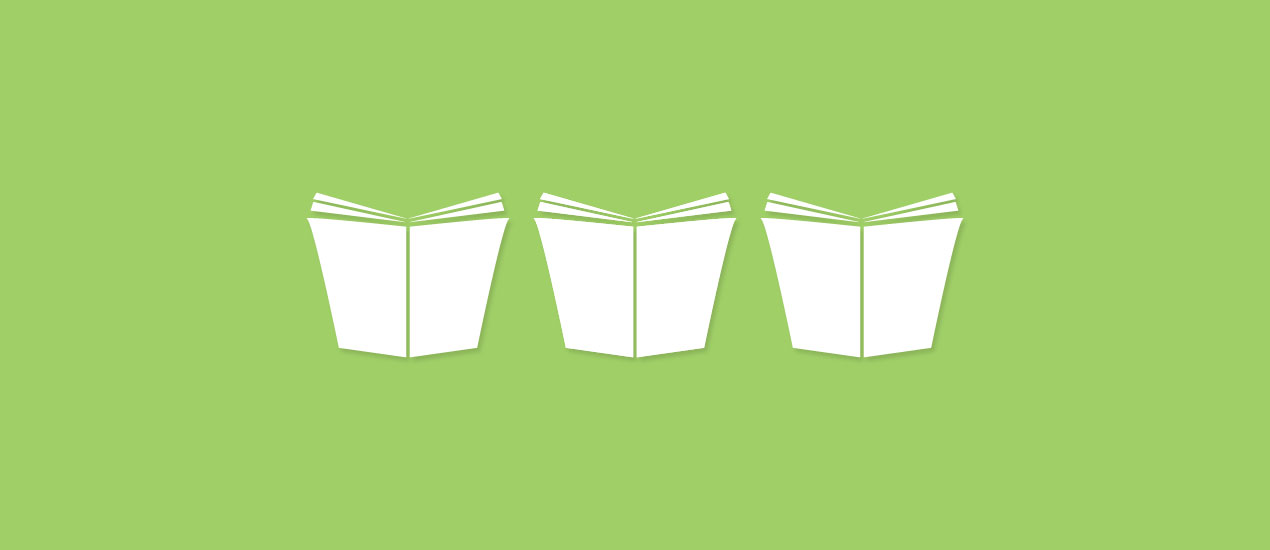 From primitive man, who drew stories in pictures on cave walls, to today's novelists, telling stories is a tradition as old as time. There is something about stories that draws the listener or reader into the tale and engages them. Everyone loves an interesting story that captures the imagination. When used as part of a marketing campaign, storytelling becomes a powerful tool to reach new customers.
Stories have an impact on the brain that makes them 22 times more memorable than just stating facts. This is because specific parts of the brain are activated when someone hears a story. Dopamine is then released into the system as the person experiences emotions. Everything works together to create a more memorable event for the consumer. Stories stay with those who hear or read them.
What stories look like for different brands and different campaigns vary. Here are some storytelling elements you should consider for your next marketing campaign:
1. Tap Into Emotions
Telling a story allows you to tap into the emotions of the viewer/reader. Common emotions are the best place to start. If you sell items for weddings, what is a common feeling people in the wedding party have? If you make toys for dogs, how do people feel when they give their dogs a new plaything? Anything you can do to relate on an emotional level draws in potential customers.
When Huggies decided to try to tap into the Canadian hospital market, it knew it would have a battle on its hands. Pampers was in 100 percent of the hospitals in Canada, but Huggies wanted to break into that market. The best concept they could come up with was to create a story about how hugs make a difference in the development of babies, particularly those with special needs, such as preemies.
The result was the hugs campaign. It released commercials both online and offline, giving facts along with images of babies needing extra care and getting hugs. Telling a story allowed Huggies to tap into the emotions of having a new baby.
2. Study a Target Audience
Choose a target audience and then study them to learn everything possible about that particular group. You should know their age, typical profession, what hobbies they have and where they live at a minimum.
The more information you gather, the better you'll know this audience and the easier it will be to create a story they'd be interested in hearing.
3. Share Your History
If you make your brand relatable, then people are more likely to remain loyal to it. Why did you start your company? What challenges have you faced? What are you passionate about as the founder and as a brand? Each and every company has a unique story to tell that belongs only to them. The key is tapping into that information and sharing it in a compelling way.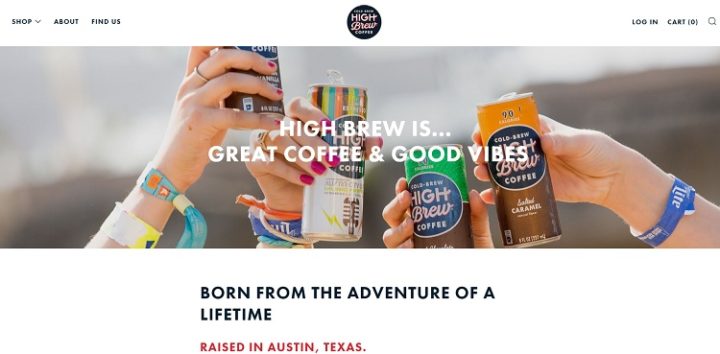 High Brew Coffee was born from a trip the founder and his family took on the high seas. It worked every day, making the best cold brew coffee possible before taking it to market. High Brew Coffee shares this story on its website. It discusses how it figured out the way to brew delicious coffee and that it is sharing those recipes with customers.
The lesson to take away from High Brew Coffee is to share your story. Why do you do what you do? How is your product superior to others of its kind?
4. Let Customers Tell a Story
Since engagement is the name of the game these days when it comes to branding, involve your customers in the storytelling process. Ask them to share their stories about a particular holiday, something funny that happened to them or even how they use your product. `
About 92 percent of people say they trust their peers over an advertisement, so getting friends involved in spreading news about your brand helps with your trust factor. You can even form a community and allow customers to share their stories on your boards or social media pages.
5. Stand Out on Social Media
With social media storytelling, you take information that may not seem all that important and create a relevant and exciting campaign that attracts shares and followers. There is a lot of noise on social media these days. You can't log in to Facebook without seeing at least a few ads, many blatantly self-promoting a product or service.
If you want to grab attention, you have to be unique and think outside the box. Storytelling is one way to be unique.
Heinz Ketchup does a good job on social media of sharing stories to engage page visitors and gain followers. A nod to the Fourth of July, Heinz takes the images of the United States' founding fathers and turns independence on its ear, focusing instead on the right to have great mayonnaise.
6. Inform Your Customers
Even though it's tempting to just be humorous and goofy with your storytelling, it is best to focus on the idea of getting information across. How you choose to distribute the information might vary.
One study found that 68 percent of consumers felt informational content is the most valuable type of storytelling. Only 17 percent felt content that simply entertains was valuable. Consumers respond best to content that is relevant and high quality, whether storytelling or any other type of information.
Storytelling Sticks
Strong stories stick with consumers and help them retain information and remember your brand and what you have to offer. However, there is a science to storytelling, so it's important to focus on the factors you can control about the story and how it's presented.
Storytelling allows your brand to stand out from competitors. Your story is unique to you and you alone. No other company has quite the same history or outlook on the market. Sharing that story is beneficial to both you and your customers.
Head Camp Counselor/Host and Workshop Leader Lenny Terenzi and Event Director Heather Sakai give you a sneak peek into this year's festivities in today's video.
Watch the Video >>
The Contest >>
Purchase your ticket to this year's WMC: Off-The-Grid, happening this summer, by Friday, August 24, and you'll be entered into a contest to win an hour-long illustration workshop with Lenny plus an hour long consultation with William Beachy on the topic of your choice. This prize is valued at $500. What are you waiting for?
About Lenny and Bill:
Lenny is a Durham, North Carolina based designer and illustrator under the name Hey! Monkey. He has run his own studio for almost 18 years, the last four of which have been in full blown studio space to raise the bar on what he can offer forward-thinking brands and to offer creative experiences to help the masses break out of their daily rut. Lenny is also an accomplished speaker having presented all over the country for conferences such as WMC Fest, Creative South, Circles, Reimagine, High Five and more. He is also the incoming President for AIGA Raleigh whose mission is to create a place where design thrives for everyone.
Bill is an illustrator, designer, and lifelong entrepreneur from Cleveland, Ohio. He is the co-founder and president of Go Media. Working as a one-man firm from a bedroom in his father's house, he built Go Media into a internationally recognized 15 person firm with clients including Adobe, Progressive Insurance, Pepsi, and Nike. He is author of the book Drawn to Business.
More about WMC: Off-The-Grid: Our Epic Retreat / Best Graphic Design Conference of 2018:
Happening this October 5 – 7th, WMC: Off-The-Grid is an all-inclusive, three-day weekend retreat aimed at YOU, the designers, illustrators, small business owners and other design-minded creatives looking to step away from the screens and social chatter that pull you in a million different directions daily. You will come away with tangible tools and action steps you can use to grow your skill set, your mindset and businesses to become more confident design leaders in your communities.
This intimate event is limited to only 60 attendees, speakers, workshop leaders and staff. Located at Mohican State Park in Loudonville, Ohio, the WMC: OTG community will come together in cozy cabins to bond over a campfire, delicious food, a sense of adventure and their love of creativity.
All lodging, food, talks and workshops are included in this adventure-filled weekend retreat. Book your travel and the rest is taken care of!
Categorized:

Contests, Go Media, Graphic Design, News

Tagged:

cleveland, conference, design conference, mohican, retreat, wmc, wmc fest, wmc: off-the-grid
One of the primary elements which a company or an entrepreneur creates when they begin a business is the brand logo. This logo represents the value and vision of the company. A lot of thought process goes into this conception as this is the basic to all other activities. In the past, the brand name in a colorful font was considered to the emblem or the logo representing the company. With the time, it changed so did the consumer perception and expectation. More and more changes and experimentation were introduced in this avenue. The impact on consumer behavior was researched, and the quality of the logo design has been improved over the years.
The exposure to knowledge and competition has driven the brand to make constant adaptations to sustain themselves in the market.  New trends are launched and initiated every year to keep up with the growing expectations. The novice logo, and even significant brands that rejuvenate their logo, follow these trends. Extensive research and customer feedback have created all these. They improve the chances of success and offer the brands a better chance at survival.
Here are some of the top logo design trends of 2018:
Simplicity
The consumers of today have overgrown the byzantine and sophisticated look. They neither have the time nor the patience to decipher the intricacies involved in these patterns. They want the design to be simple that directly conveys the message. Simplicity is the key that ranks number one in the top list of logo design trends of this year. The entire logo is expected to become slimmer this year, and the meaning would be easier to perceive. This logic would apply to the mnemonic also which would be much simpler and more innovative.
The other critical factors in this trend would be better placement, enhanced visibility, and more unambiguous message.
Ethnicity
Whatever goes around, always come around. This statement is pretty much true for design, fashion, and life. Connecting in a more meaningful way with the past would offer a better idea of relating to the future. The consumer has felt the need to commemorate with their history more than ever, and brands have fulfilled this desire through their products and services. The logo design is no different to this trend, and ethnicity will be one of the leading trends of this year. The heritage and culture have meant more to the consumers than ever, and companies are including them to be a part of the logo design.
Animation
The logos will have to communicate with the consumer and assist in building a more meaningful relationship. The technological advancements and the digital attraction have motivated the companies to take this communication to the next level. Talking logos or animated logo design would be a hot logo design trend this year. These logos are expected to garner consumer attention and communicate the intended message more seriously. It is always advisable to start with simple animations and understand the consumer response before moving on to the more complex ones. The challenge, however, lies in identifying the emphasis area for increasing the chance of success.
Font Experimentation
Have you ever noticed the fonts used in the logo? Though companies have used various fonts based on their industry, they mostly belong to the sans serif family. This is mainly because this family of fonts has a more sleek and crisp finish. However, this trend is expected to change this year. This family could be replaced by the other font types inclusive of serif, script, etc. Brands could experiment with different categories and unique font types, and attempt to understand the consumer response to them. The serif type will have an official and robust message while the script type could have a more personalized approach. Companies are deploying various methods to connect with their potential target group, and the font change would be one of the ideal ways to implement it.
Geometrical Symmetry
There has always been a debate between order and chaos. Some people demand order and structure in their daily lives, while others enjoy the beauty of chaos. The same logic applies to design and designers have experimented with most segments. Both divisions have their pros, cons and have garnered a differentiated response from the customer's point of view. However, this year's logo trend is predicted to be more order than chaos. Consumers are on the lookout for more certainty to balance the unpredictability of life. This can be achieved by the inclusion of geometric symmetry in the designs which will provide the much-needed order.
Mystery Space
How much space is too much or too little space? The process of allowing space in the logo design is an art. It is important to acknowledge the right amount to provide ample breathing gap and at the same time avoid confining effect. Designers have found innovative ways to offer this space by carefully crafting the fonts to depict an icon or a mnemonic. This would provide more mystery space and add value to the logo design. This holistic strategy will pave the way for a new logo trend this year.
The bottom line
There is no hard and fast rule for the creation of the logo design. These inputs reflect the interest of the consumers and expectations of the industry. Some graphic designers surpass these trends and formulate a new design. Even the artificial intelligence applications have been created to cope-up and produce results based on these trends. Some of these designs have been successful in the past. But there is no guarantee of it even in the ones created with all the information. The challenge lies in creating a design which meets the expectation of the client and also should amaze the consumer. Determining the balance between both is the key to successful logo design. These designs are very much capable of finding their position in the latest trends list. Some of the iconic logo designs have stood through time, and have established a place for themselves in the history of designs.  
Welcome to Designer Face Off, where we ask two designers to go head to head, asking one another burning questions about their shared passions for design, entrepreneurship, and all things creative. Facing off today are two WMC Fest family members, WMC Fest 2017 speaker alum paper cut Reina Takahashi and WMC: Off-The-Grid workshop leader and speaker Shiu Pei Luu. Reina and Shiu Pei Luu are friends, having worked together in the past at Facebook, so they were excited to face off against one another.
Reina is a full-time freelance paper cut artist and illustrator living and working in San Francisco. Her clients have included Facebook, Lyft, Wired, Better Homes and Gardens, American Greetings, and more. Her Instagram are what dreams are made of.
Shiu Pei Luu is an Art Director at Facebook, as well as a Civil Engineer turned illustrator and Creative Director/Co-Founder of the Beehive Society, a non-profit that fosters creativity through pop-up art shows and workshops facilitated throughout the bay area. Too, her Instagram is an amazing collection of the characters she creates. Go ahead and drool over that, but not before you watch these two chat.
Who do you want to see on our next Designer Face Off? Email us and let us know!
For the full Designer Face Off series, head to our YouTube Channel.
How to Know It Is Time for a New Logo
One question we get all the time here at Go Media is: "How do I know it's time for a new logo?" Today, our President, William Beachy, is addressing this complicated issue.
Here are some points to consider should you be wondering if it's time for a new logo:
What is your current brand equity?
Whether you realize it or not, your customers know you by your current look, so whether you do a brand refresh or redesign, you need to consider what are the implications are / how your customers are going to react to this change. If you have a sterling reputation and everyone loves you, your customers may not react well to any drastic change. If you decide you want to move forward with a new look, you may want to consider that this brand refresh be a small step in an evolution of your overall appearance. This will ensure you don't lose that recognition factor.
Starbucks has done a great job of this – they've been slowly tweaking over a very long period of time – so much so, that the changes are almost difficult to recognize. If you have a bad reputation, the rebrand could be a good thing. For example, airlines that have had major tragedies have completely rebranded to change their look and reputations. Sporting teams with long histories of losing have rebranded themselves, built new stadiums and hoped that that will usher in a decades of winning. Sometimes it works, sometimes it doesn't.
What will the impact be?
Consider that changing your branding may impact a lot of your sales collateral, your website. It's going to take a lot of work (and money) to replace these items. If you're ready and your brand needs this update, however, you do not need to make the investment up-front. For example, you can update your website first, then worry about your brochures later down the line.
What number of modifications are you looking to make?
There are many components that make up a brand – the mark (what people call the logo), the logo type (the name of the company), the color scheme, and all the collateral elements around that. Sometimes, the mark, the logotype and the color scheme look great and it's just the collateral elements that looks dated. When you update the collateral, everything suddenly looks much better. Sometimes, however, everything does need an update. It just depends on the quality of the branding work.
How will your staff react?
Ask yourself how the family, ownership and staff will react to a refresh/re-brand. Many times, there will be intense backlash within the company itself in regards to a re-brand. If the branding was created by the company's grandfather on the back of a napkin, there is often a lot of history and heart there. So if you move forward, you really need to explain to your crew why the re-branding needs to take place and keep them engaged in the process. Other times, a re-brand could bring a big moral boost to the company. Either way, keep your employees engaged and you'll be much better off.
Now that you've considered those points, here are some quick do's and don'ts when considering a new logo.
Do consider a new logo if if no longer reflects your company's persona.
If your business has been in business for a long time, and your type treatment/mark no longer feels modern or beautiful, that is a great opportunity to do a brand refresh.
Do consider a new logo if if the branding is just bad: Ugly, overcomplicated, not easily recognized from a distance, etc.
If the brand clearly needs to be rebuilt, we will do the work. In these cases, we often mine design elements from the company's history. These often help us bring bring their past to the present. In this case, we educate the company about how to introduce the new brand to the company's customers/clients to ensure there is a smooth transition.
Do NOT consider a new logo if your branding is simply boring you.
If you want to do a refresh/rebrand only because you're you're sick of staring at it everyday, resist the urge. Keep in mind that your customers aren't looking at it as often as you are. They might only see it every three months, six months, every year. Brand consistency is very important. So, just being bored with your brand isn't a good reason to change it up.
We hope this information helped you to know when it's time to contact Go Media, the Cleveland logo design firm you know and trust, to help you create the new logo and branding you've been jonesing for.
Watch our Facebook Live on this topic:
Have more questions for our team? Please submit them to us at [email protected] and we'll try to answer them here on our blog or on a Facebook Live.
Ways to Speed Up Your Website
In the dog-eat-dog, scrappy world of gaining and keeping online traffic, a slow-loading website can crush your chances of making a mark before you even get started. The statistics are frightening. You have about four seconds to get your page loaded in front of a visitor before their itchy mouse finger sends them clicking away to find a faster solution. A single second's delay yields:
11% fewer page views

16% reduced customer satisfaction

7% drop in conversions
Those numbers are bad enough but the more seconds it takes, the worse they get. For a fighting chance to stay competitive in the game, check out these 8 Steps to a Faster Loading Website and More Money in Your Pocket.
#1. Minify Your Files
When it comes to designing a fast-loading website, being stingy with the actual number of elements is a good way to start the process but, when there are certain things you want to accomplish with your online real estate, you'll be left with some elements that you simply must include to maintain a professional level of functionality. That's when it's time to minify files. This wonky little word is just a techie way to express removing unnecessary formatting, white space, and characters in order to reduce the physical size of files. It sounds complicated and time-consuming, but there are a variety of free online services to help accomplish this. A few to try are Minifier.org or the WordPress plugin WP Rocket.
#2. Choose Asynchronous Loading for Files
The way a browser works is to load a file either synchronously or asynchronously from top to bottom, working its way through the HTML code and any CSS or scripts that arise. Let's say you have a javascript file near the top of the page. When the browser comes to it, if it is set to render synchronously, the loading of any other files screeches to a halt until the script is completely loaded. With your website set to asynchronous loading at the server level, the browser continues to load other files while still working on the script. You've just given it permission to do two things at once.
#3. Find a Fast Server
Some servers are faster than others. That's an undisputed fact. While there is plenty of advice floating around the internet about how to make client-side tweaks to speed up your website, don't forget to pay attention to the server side as well. The company you choose for your Domain Name System (DNS) has a lot to do with how quickly a website appears. When you type a name into the URL field of a browser – say widget.com – the server has to match that name with the corresponding IP address, which is simply a sequence of numbers, and go find the right website content to display. Take a look at this DNS speed report to see where your server ranks.
#4. Choose Your Hosting Type Wisely
Note we're not telling you to choose your web host wisely, though that's a good idea too. No matter which host you decide on, it's probably even more important to choose among shared, dedicated, or virtual private server (VPS) hosting. We'll end the suspense and tell you that for anything but a hobby website, shared hosting is liable to leave you frustrated with your website loading speed. The reason is that a low-cost, shared plan typically piles dozens or even hundreds of website together on a single server and makes them share resources. With either of the other two choices, you have specific amount of resources set aside for you.
#5. Fewer HTTP Requests Means Happier Visitors
Downloading text on a web page takes hardly any time at compared to the other elements dedicated to supporting the page. We're talking about stuff like images, videos, CSS sheets, and scripts. In fact, Yahoo says that around 80% of the time it takes for a website to appear is taken up by these "extraneous" elements. Every element entails a separate server request, which takes up bandwidth and uses time. By designing your website lean from the start – meaning to only include elements absolutely necessary – you keep server requests down and are able to push your website out to a visitor that much faster.
#6. Consider a Content Delivery Network
The idea of a choosing a Content Delivery Network (CDN) to distribute your website has gained popularity in recent years. You'll still need your regular ISP but the capability a CDN brings to the table is to store copies of your entire website on various servers around the world and then serve the closest copy to wherever the demand comes from. How much difference does it make? Enough that CDNs are exploding in popularity.
#7. Browser Caching? Yes!
This server setting allows certain web page elements to be stored in a browser's temporary memory the first time a visitor arrives so that they page can be reloaded faster on return visits. How it works is that files and elements that haven't changed are called from memory and displayed almost instantly. Dynamic content takes a little longer but at least a visitor has something to look at in the meantime.
#8. Reduce Image Size
Images are a critical part of today's internet but, unless properly sized, they can slow down loading speed to that of an elephant slogging through quicksand. Luckily, there's an easy fix. Before you put an image on your website, run it through Photoshop or Pixlr (an online free equivalent) to reduce its file size to under 100 kb if you can. Images that come out of your phone's camera or off an image repository site are often many megabytes in size. That's. Simply. Too. Big. Make them smaller.
Final Thoughts
If you get the idea from reading this article that there is an easy one-stop-solution to speeding up your website, you haven't been paying close enough attention. The process is iterative – make a change, gain a little speed. Make another change, gain a little more speed. The suggestions in this article are a great place to start. If you find yourself confounded by one or more of them, call or chat up your web host's tech support. That's what they get paid for. Good luck!   
9 Marketing Myths
When it comes to marketing, you'll hear a lot of different advice. One expert will say to always do A, while another expert says to never do A. At the end of the day, you have to take in all the advice you read and hear and figure out what works for you as a small-business owner.
One study showed that around 70 percent of marketers are not handling the era of big data well and a mere 3 percent said their data was aligned with their marketing efforts. One of the reasons marketing and business goals aren't aligned may have to do with the many marketing myths business owners face.
Here are nine marketing myths you shouldn't believe and what you should do instead:
1. The ROI of Inbound Marketing Isn't Measurable
You may have heard that it's impossible to measure the ROI of inbound marketing, but it's actually quite easy to track analytics and see where your traffic comes from. If you seek leads from sources such as social media, they have their own analytics to show you which ads are most effective.
In fact, marketing teams who used automation software and checked analytics a few times a week saw 20 percent more ROI than those who didn't. Instead of assuming you can't control inbound marketing, stay on top of your results. Study what works and what doesn't to convert browsers into leads.
2. It's Impossible to Set Specific Goals
You might think it's impossible to set specific marketing goals, because you never know how a campaign might go, but this simply isn't true. Those who set goals are 429 percent more likely to find success, and top marketers document the processes they use and determine which ones are successful and which ones aren't.
Instead of avoiding goals until you see how successful a campaign is, set specific goals for what you want to achieve and then figure out how to get there.
3. You Can't Buy Their Love
You may have heard that promotional products don't work. People who want something free will take your products and you'll not get any return from it. However, people tend to view a brand more favorably if they receive an eco-friendly or made-in-America product. About 85 percent of consumers remember a brand that gave them apparel, such as a T-shirt or hat.
Promotional products do work. The key is finding the item your customers will keep and display proudly. This turns the customer into a walking billboard for your brand.
4. Local Businesses Don't Need Online Marketing
If you run a small mom-and-pop shop, you may assume your online presence doesn't really matter. After all, most of your business is foot traffic, right? Not having an online presence, even for a small local business, is a mistake.
About 30 percent of all mobile searches tie to a location, and around 28 percent of searches for something near the person turn into a purchase. Instead of ignoring your online presence, figure out where your target audience spends their time and reach out to them via social media.
5. All Millennials Think Alike
Millennials often get a bad rap for being self-absorbed and broke. While they have faced some challenges generations before them may not have, today's millennials are simply savvy with their money. They also can't all be pigeonholed into a single description.
Instead of assuming you can create a blanket marketing campaign that covers all millennials, take the time to get to know your customers on a personal level. Understand they are each unique and must be marketed to as individuals.
6. Mobile Readiness Doesn't Matter
Mobile internet traffic is about 51.2 percent, and some users only access the web via their mobile devices. As more people purchase smartphones and wireless networks adopt 5G and faster mobile internet service, expect to see the percentage of mobile users creep up even higher.
Mobile readiness matters, and Google even penalizes your site for not being friendly to smaller screens. Instead of ignoring your mobile presences, embrace the small screen.
7. Email Marketing Is Dead
Some business owners think email marketing isn't a wise investment of time and resources. Thanks to loads of spam, people just delete any email that lands in their inbox, don't they? The truth is that email has a high ROI compared to other forms of marketing. You just have to take the time to get the tone and the offers right.
About 77 percent of consumers prefer email as the No. 1 method of communication by 68 percent over the next nearest method. An email list also belongs to you rather than being controlled by a social media platform. If you aren't building an online mailing list, you should.
8. Get on All Social Media Platforms
Myth No. 8 says you need to have a presence on as many social media platforms as possible. If you're going to post on one, you might as well post on them all. However, each platform is a bit different in tone and audience, so a post you created for Facebook may not translate well on LinkedIn.
A presence on social media takes time and resources. Instead of trying to be everything to everyone, choose the social media site that attracts your typical customer type. You can always expand into other platforms later.
9. Every Lead Is Valuable
This myth states you need to just collect leads. However, this isn't true. A good lead is someone who is right in your target audience and most likely to purchase your product or service. Simply gathering names is a waste of time and money.
Instead, narrow down your focus so you attract only those people who are most likely to be interested in what you have to offer. If a lead will never buy your product, then it isn't worth your time.
Overcoming Marketing Myths
Whether the myths you're following are from other marketing experts or personal truths you've adopted over time, spend a few minutes thinking through which ones are accurate and which ones should be ignored. With a little foresight, your marketing will rise to the next level and you'll avoid the pitfalls other marketers disappear into.
How to Protect Business Data
Cyber-security breaches are a burning issue casting a sinister shadow over a business landscape. When it comes to hacker attacks, nobody seems to be safe, not even corporate giants with fat budgets. Almost every successful company either operates online or has a strong presence in the cyber universe. But, you are far from powerless against dark forces. What you can do is come up with a solid plan and proactive measures. You will have to allocate resources wisely, show due diligence, and put in some serious effort. Here is how to make it happen and preserve the integrity of your vital data.
A lot is at stake
Keeping consumer data safe is paramount. A single, major breach could tarnish the reputation of the brand in an instant and leave the budget in tatters. It is very hard to mend the fences once the sensitive data ends up in the wrong hands or is simply mishandled. So, to thwart the cyberthreats, you need to put a solid security plan in place, as well as suitable technological protocols and processes. The upfront investment of time and funds may seem unpleasant, but that is nothing compared to potential consequences of inaction.
Facing the learning curve
It all starts with a shift in mindset and building awareness. The good news is that you have plenty of resources at your disposal. Seek security checklists that regulatory authorities make available. Educate yourself and look into past incidents, if any. Hackers these days are pretty cunning and tend to use social engineering rather than brute force. Know also where your data is stored and identify sensitive information. Weigh the pros and cons of using cloud platforms vs. keeping everything on hard drives.
Multiple protective layers
There are some basic measures that every business should introduce. One of them is certainly using strong passwords. Random strings of numbers and letters are the hardest to crack, so steer away from words that actually mean something. Also, try to use different passwords for each service, keeping them all in a safe place. Next, obtain a robust antivirus and anti-malware tools. Remember that when it comes to security software, it is equally important to stay updated. Also, be prepared to pay a bit in order to acquire maximum protection.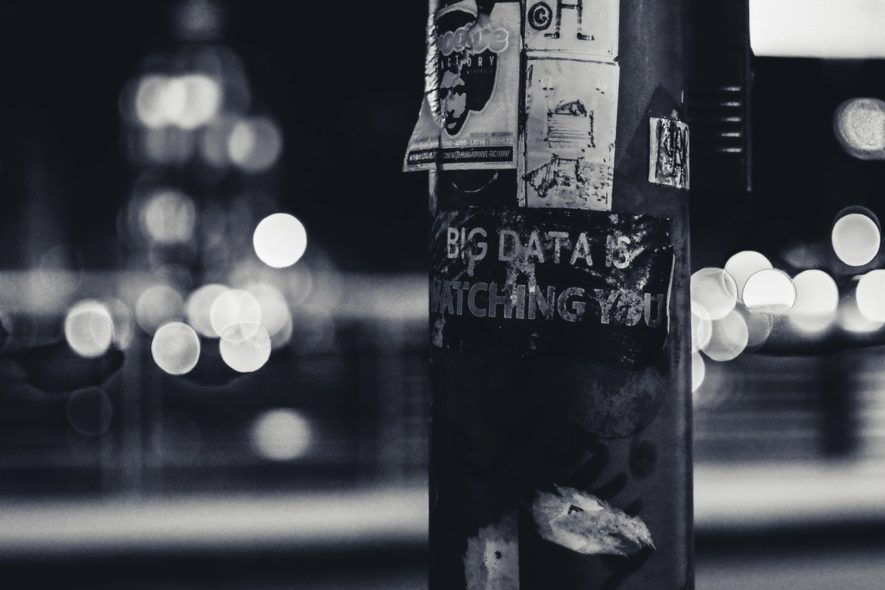 Wireless network defense
Wireless networks are a particularly popular target for hackers. And when you have many devices connected to it, you are exposed to the heightened risk. That is why many companies try to use the strongest possible router encryption standards. What is more, they protect both a Wi-Fi network and router with passwords. These measures should lower the likelihood of hackers hijacking account information, files, and sensitive data. Finally, consider disabling the SSID broadcasting feature of the router.
Virtual Private Networks (VPNs)
Consider employing an appropriate VPN solution. In a nutshell, a VPN creates an encrypted tunnel through which all your data travels. In other words, it acts as an intermediary proxy between your computer and the internet. You can hide your IP address and make it appear as though you are located somewhere else. Just mind that not all VPNs are created equal, so do your homework and select the one that suits your business needs and budget. Some platforms come for free, but enterprise-level products could offer a stronger protection.  
A holistic approach to data security
Furthermore, it is highly advisable to separate business and personal accounts (and related data). That way, you can prevent one breach from wreaking havoc on both ends. Pay close attention to what you upload to the internet (cloud). Ideally, all sensitive and personal data should be encrypted and some processes like email encryption can be automated. Make sure to monitor network activity and use two-step identification as another security staple. Know that most breaches take place not because of state-of-the-art hacker attacks, but human error and omissions.
Everyone on the same page
This brings us to the key point— bringing employees onboard with data security. Namely, be careful about implementing Bring Your Own Device policy. Yes, it may bring increased operational efficiency, but also create new security loopholes. So, makes sure to communicate potential risks and provide necessary training. All employees should be involved in keeping data safe. A restrictive website permission and network access policy is one of the best ways to address the problem. You can always hire a cybersecurity specialist in case you struggle to come up with solutions.
On the safe side
In recent years, security invasions are plaguing businesses and the plight is not going to disappear in the foreseeable future. On the brighter note, there is much you can do to avoid falling victim to attacks. Start by fostering a sense of urgency. Plan for data breaches and embrace a preventive approach. Keep up to date with evolving cyberthreats and best practices. Encrypt data, generate strong passwords, train your employees, and bust the cohorts of viruses and malware. Following these steps, you should be able to stay out of the harm's way and keep customers happy.