Articles by:
Sean Lockwood
You probably had to create a presentation of some kind at least a couple of times in your life. Remember how everyone tried to be witty, innovative and smart in school with cool templates, fonts and animations in their presentations? Well, that's always the aim if you want your audience to listen. Grabbing someone's attention isn't easy and you can have the best materials ever, you can cite many great sources but if it isn't entertaining or easy on the eye to some extent, the chances are that your audience will fall asleep in ten to fifteen minutes. Fortunately, Apple stepped in to save the day with their Keynote. Let's see why many people choose Keynote over every other program when they need to make a presentation.
Keynote presentations look great
It's that simple. Presentations made with Keynote look really good. It's easy to achieve a very professional and unique looking presentation that is bound to keep your audience engaged and impressed. And that's what really matters. Apple has always been on top of their game when it comes to the design and looks. Both when it comes to their products and software. Keynote is no exception. You can always find lots of amazing Keynote templates and many have built-in layouts into themes. Knocking out two birds with one stone? That has to be good. Oh, and animations are a breeze with Keynote. There is no other software that does animations better than this one.
Oh the templates
Visual appeal is oftentimes what matters the most. Well, compared to other programs, Keynote takes pride in its elegant and sleek templates. On top of that, you can find tons of cool templates online. Are you a businessman? You need to impress your office and convince your boss to make your idea reality? There are some great business templates that you can always alter according to your preferences. Do you want to start your own company? No problem, use a pitch deck template. It's all about simplicity and clarity. Keynote does that really good, too. Long story short, there are numerous categories of templates, ranging from business, marketing and sales all the way to the old-school look with vintage templates. You name it, the Internet has it!
Export is easy
Let's put all the style aside and take some time to talk about the interface. To be more precise, let's talk about the program's easy export of presentations. Do you want your presentation to be a simple slide show? No problem. Do you want it to be a video clip? Easy, peasy! The program can export presentations as QuickTime files for simple YouTube conversion. Also, the program offers easy sound, image and video integration. Now you can enjoy your own presentation online and the others can do that too. The choice is yours and you are in control.
Integration
Even though this program does not integrate well with other programs of the kind, it does offer seamless integration with iPads, iPods and iPhones. For example, you've been working a lot and you've just made a presentation that you need to use tomorrow at a conference or meeting. You want to impress everyone and you know that's not easy. You get up, put on some smart clothes and go off. And somewhere into your commute you realize that you've forgotten your Mac. Fortunately, you've been smart enough to export the presentation and transfer it to your other Apple devices. Now you don't have to worry about a thing since your phone can also be the source. On top of that, editing is really easy too. If you need to make a quick change, you won't have a problem.
Keynote Live feature
Apple has introduced this feature in their recent update and it's a true delight. Keynote Live allows you to invite other people who are not in the same place as you are to watch your presentation in real time. You don't even need a projector or something like that. You just need a Mac, iPad, iPhone or the web. With this feature you can play your presentations over the internet and other people will be able to see it in real-time on any device wherever they get online. Some of your colleagues can't make it to the meeting? No problem, they can still use this feature and watch your presentations from any location. If your company has remote workers, it's easy for them both to watch presentations and to present them themselves.
Conclusion
Keynote took advantage of the new programming techniques and UI styles to reshape presentations. Apple examined the old approaches and came up with something new and unique. Also, people who are using Macs (and Apple's devices in general) enjoy new hardware capabilities to the fullest extent. It's a win-win situation both for you and your boss, teacher, employees, etc. This program is always at least one step ahead over its rivals.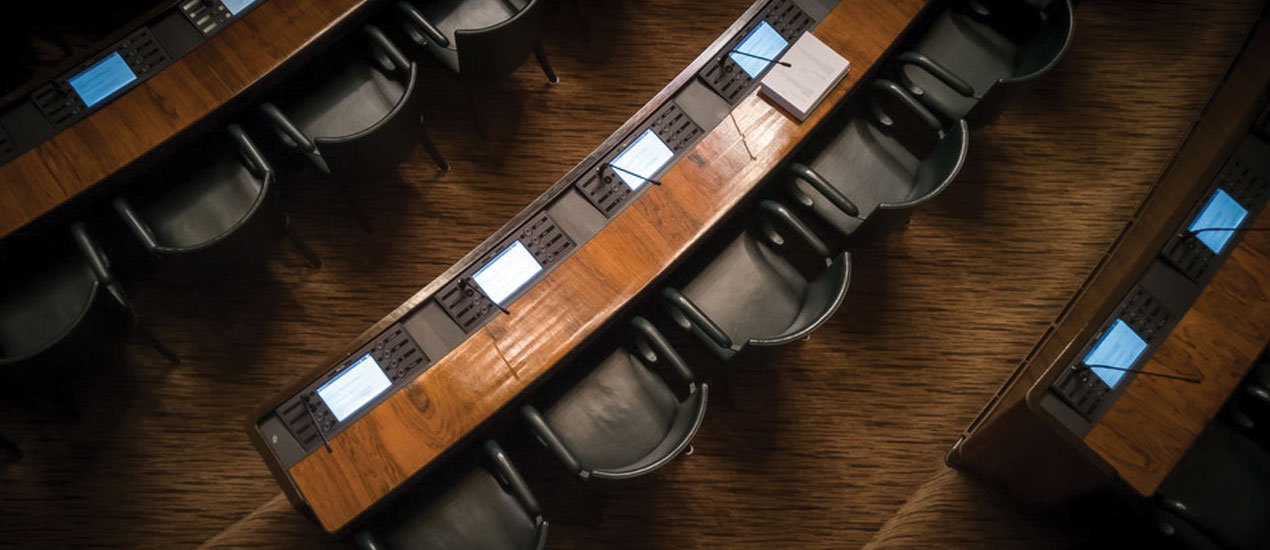 The Mobile World Congress is an event that takes place every year where we have giants of the mobile industry world exhibit their products and innovations. Considering the nature of the industry, these giants may differ. One year you are the main star, the next year, well, someone else may take your place. The environment is dynamic and the industry is changing quite fast. However, one thing is for sure, it may be changing but one cannot see the point where it will stop growing. There are always some new mobile developments in connected cities, cars, health, entertainment, etc. and it seems like this congress has no difficulty attracting huge crowds. Let's see why you should be in that crowd too.
Everyone will be there
Yes, everyone significant will be there. For example, the Mobile World Congress in Barcelona attracted more than 100,000 attendees from over 200 countries. Therefore, you can bet your life that everyone significant from the Mobile Industry will be there. Imagine Huawei not sending their representatives while Apple regularly exhibits its products at these congresses. That wouldn't be so smart, right? Of course it wouldn't.
You get to hear some familiar faces
Considering that this congress is huge, attendees get to hear all of the familiar mobile industry faces. Jimmy Wales was a regular and there is no one in this whole wide world who doesn't know about Wikipedia. Of course, the Mobile World Congress wouldn't be complete without the Zuck. Mark Zuckerberg, the ever popular owner of Facebook is often a keynote speaker. And the list goes on and on. Each year there are some familiar faces and who knows, the next congress may have some new players that will change the industry as we know it.   
Everyone is welcome
At the Congress one gets to meet with clients and suppliers in person. And there is a platter of them because everyone with an idea and a product is welcome. That is a really good chance to make new connections and talk about business ideas. Bear in mind that there are over 1,800 organizations that showcase their products and services across numerous halls and spaces. Now that's what you call fertile land for new contacts and possibly new opportunities.
You get to be the first to see new gadgetry
Apple, Huawei, Samsung, LG, they all want to steal the show by displaying their newest and coolest mobile phones and various prototypes. Isn't it a good idea for you to be there to see those gadgets first? Common sense states that the answer to this question has to be positive. Here you get to see what the future looks like. Who knows, you'll maybe consider buying a new phone when you see what these giants have to offer.
The food is awesome
Attendees from the Barcelona Congress claim that the food there was a true holiday for their senses. The MWC always chooses the best cities so it is safe to say that the cuisine will always be top-notch. And when you take a look at some figures, you can see that these guys don't fool around. For example, in Barcelona attendees ate over 35,000 bocadillo type sandwiches and more than 25,000 servings of breakfast pastry. About 40,000 cups of coffee were consumed, too. Oh and don't think for a second that there weren't some great restaurants and bars in the surrounding area. Even if you are a picky person, you'll find something delicious to eat.
Free stuff
We all love free stuff and that's a fact. Well, guess what, there is going to be some super-cool free merchandise up for grabs. Many companies give out free stuff with their brand tag on it. For example, there are always some free power banks, stress balls, t-shirts, caps and whatnot. You'll get to take so much from the congress besides the latest exhibits and that only adds to the experience.
It's good for your health
The MWC is always held in huge areas and that's quite obvious considering the number of companies that regularly display their products there. That's why it would be smart for you to grab a pair of comfy, sports shoes and get going. The MWC in Barcelona had somewhere around 90000 m2 of exhibition ground. Of course, it is smart to burn that tasty food away from the Congress. So, grab a pair of shoes, visit every corner of the Congress and you'll burn off that belly fat in no time.
Conclusion
The MWC is always the event where every big player of the industry shows up to present its products to the world. This event enables us to learn all about the next gen services, growth strategies and developments in the world of technology. The hype is already there, the reasons are there. Now it's up to you to decide whether you'd like to be a part of it or not.
How to Protect Business Data
Cyber-security breaches are a burning issue casting a sinister shadow over a business landscape. When it comes to hacker attacks, nobody seems to be safe, not even corporate giants with fat budgets. Almost every successful company either operates online or has a strong presence in the cyber universe. But, you are far from powerless against dark forces. What you can do is come up with a solid plan and proactive measures. You will have to allocate resources wisely, show due diligence, and put in some serious effort. Here is how to make it happen and preserve the integrity of your vital data.
A lot is at stake
Keeping consumer data safe is paramount. A single, major breach could tarnish the reputation of the brand in an instant and leave the budget in tatters. It is very hard to mend the fences once the sensitive data ends up in the wrong hands or is simply mishandled. So, to thwart the cyberthreats, you need to put a solid security plan in place, as well as suitable technological protocols and processes. The upfront investment of time and funds may seem unpleasant, but that is nothing compared to potential consequences of inaction.
Facing the learning curve
It all starts with a shift in mindset and building awareness. The good news is that you have plenty of resources at your disposal. Seek security checklists that regulatory authorities make available. Educate yourself and look into past incidents, if any. Hackers these days are pretty cunning and tend to use social engineering rather than brute force. Know also where your data is stored and identify sensitive information. Weigh the pros and cons of using cloud platforms vs. keeping everything on hard drives.
Multiple protective layers
There are some basic measures that every business should introduce. One of them is certainly using strong passwords. Random strings of numbers and letters are the hardest to crack, so steer away from words that actually mean something. Also, try to use different passwords for each service, keeping them all in a safe place. Next, obtain a robust antivirus and anti-malware tools. Remember that when it comes to security software, it is equally important to stay updated. Also, be prepared to pay a bit in order to acquire maximum protection.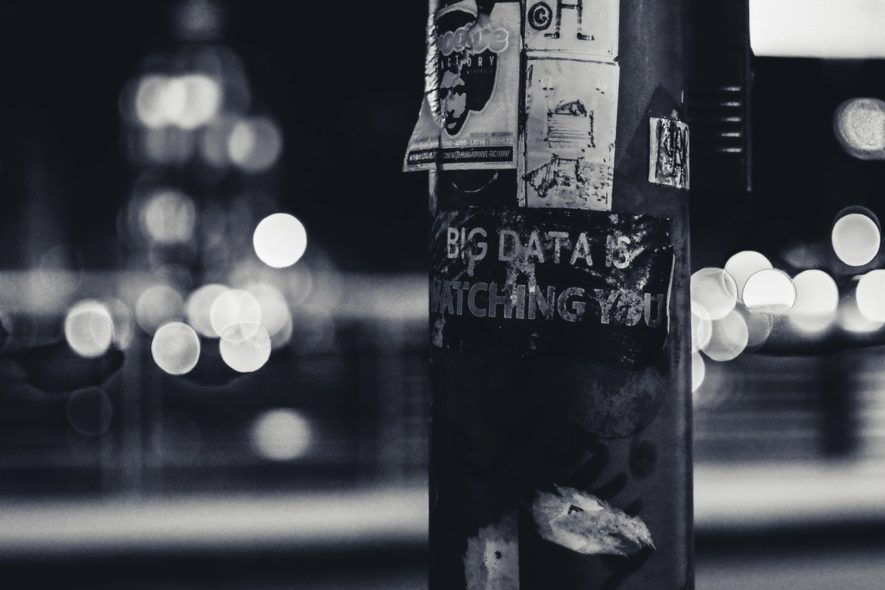 Wireless network defense
Wireless networks are a particularly popular target for hackers. And when you have many devices connected to it, you are exposed to the heightened risk. That is why many companies try to use the strongest possible router encryption standards. What is more, they protect both a Wi-Fi network and router with passwords. These measures should lower the likelihood of hackers hijacking account information, files, and sensitive data. Finally, consider disabling the SSID broadcasting feature of the router.
Virtual Private Networks (VPNs)
Consider employing an appropriate VPN solution. In a nutshell, a VPN creates an encrypted tunnel through which all your data travels. In other words, it acts as an intermediary proxy between your computer and the internet. You can hide your IP address and make it appear as though you are located somewhere else. Just mind that not all VPNs are created equal, so do your homework and select the one that suits your business needs and budget. Some platforms come for free, but enterprise-level products could offer a stronger protection.  
A holistic approach to data security
Furthermore, it is highly advisable to separate business and personal accounts (and related data). That way, you can prevent one breach from wreaking havoc on both ends. Pay close attention to what you upload to the internet (cloud). Ideally, all sensitive and personal data should be encrypted and some processes like email encryption can be automated. Make sure to monitor network activity and use two-step identification as another security staple. Know that most breaches take place not because of state-of-the-art hacker attacks, but human error and omissions.
Everyone on the same page
This brings us to the key point— bringing employees onboard with data security. Namely, be careful about implementing Bring Your Own Device policy. Yes, it may bring increased operational efficiency, but also create new security loopholes. So, makes sure to communicate potential risks and provide necessary training. All employees should be involved in keeping data safe. A restrictive website permission and network access policy is one of the best ways to address the problem. You can always hire a cybersecurity specialist in case you struggle to come up with solutions.
On the safe side
In recent years, security invasions are plaguing businesses and the plight is not going to disappear in the foreseeable future. On the brighter note, there is much you can do to avoid falling victim to attacks. Start by fostering a sense of urgency. Plan for data breaches and embrace a preventive approach. Keep up to date with evolving cyberthreats and best practices. Encrypt data, generate strong passwords, train your employees, and bust the cohorts of viruses and malware. Following these steps, you should be able to stay out of the harm's way and keep customers happy.
Crawl Speed and Search Ranking
Internet users don't want to waste any time typing in your URL and you can't really blame them. They want a fast and seamless experience and that is why they favor search engines like Google. And to show up there, on the booming avenues of the internet, you need to get your pages crawled and indexed.
In other words, you have to face the technical side of SEO, one that often gets neglected and unsolved. However, this effort is the only way to lay the solid groundwork and elevate your website's usability, speed, and visibility. So, you must be able to appease the internet deities and delight its users at the same time.
Get your priorities straight
Make no mistake: crawl speed can make or break your internet presence. Although officially not a ranking factor, it has a profound impact on SEO. It affects all other aspects of your strategies and determines their ultimate success. All in all, not having your pages crawled and indexed undermines your SEO aspirations.
It is not an overstatement to say that this can be an utter disaster for websites that update content on the regular basis and want to get it in front of users as soon as possible. Therefore, before pondering your content marketing and social media strategy, you might want to take a look at what is going on "under the hood" of your website.
Make it snappy
First off, note that there is a strong correlation between your web speed and crawl speed.
In case you have a sluggish internet presence, the crawl speed of Google bots can be hampered. Namely, Google has expressed discontent with high-response times for requests made to the website. Its officials admitted that they differentiate between sites that are really slow and those that have normal load times. If it takes two seconds to fetch a single URL, then the number of URLs that bots crawl is severely limited.
This indirectly, yet substantially impedes your ranking. Of course, optimizing on a millisecond level doesn't change anything. But, if you improve response time by one second you can make a real difference in terms of how quickly Google picks up new content and related updates.
Strengthen the supporting pillars
In the eyes of a Googlebot, a speedy website is a reflection of a healthy server infrastructure. This is to say that it receives a positive signal, one that indicates the possibility of grasping more content over the same number of connections. On the other hand, 5xx errors and connection timeouts serve as red flags that reveal server deficiencies. In the wake of the latter scenario, crawl speed slows down.
In the mobile world, speed plays an even more pivotal role. Google has announced that as of July 2018, it will use mobile site speed as a ranking signal. All pages will be measured in the light of this criterion, regardless of whether they belong to a dedicated or a responsive site. Slow websites will be penalized and fast ones will be awarded better ranking. This seismic shift will be introduced by an algorithm change called "Speed Update".
So, take action now to brace yourself for the mobile-first digital world. You will have to figure out the exact moment when the tide of change hits your pages. To do that, you can access your server logs and see if there is an increase in crawling activity of Google's smartphone variant (accompanied by the decrease in the activity of the desktop counterpart).
Full speed ahead
Furthermore, website speed testing is a must.
There are various instruments to do this, so take your pick. Also, make sure to use SEO audit tool to gauge the SEO-friendliness of your pages and uncover any technical issues and errors that could hamper your ranking. Make it easier for your search engines to crawl your pages faster and you will be able to forward your overall optimization strategy.
In the case of mobile pages, you can utilize Search Console to estimate how your pages hold up. To be more precise, a "Smartphone" tab, which you can find under "Crawl Errors," allows you to identify any problems that encumber your mobile pages. "Fetch on Google" is another key feature that gives you insights into how Google bots see your website. Use the acquired knowledge to make the necessary adjustments.
Of course, there are some other things you can do to improve crawl speed. The list of solutions goes on and involves activities such as minimizing the downtime, creating an XML sitemap, and taking advantage of robot.txt files. So, go on, explore all avenues, and make an effort to cover all the technical bases.
Get a move on
If you are serious about taking your organic visibility to the next level, you have to enable search engines to efficiently crawl and index your pages. This is a real game-changer in the domain of SEO.
Thus, familiarize yourself with the way crawling process plays out. Realize that Google algorithm chances stem from shifting user preferences and trends such as the explosion smartphone-based online browsing. Make crawling a breeze for bots and let your pages run like clockwork.
You should be able to drive an immense amount of traffic your way and advance by leaps and bounds towards the forefront of the SERPs.
The dawn of the new mobile age is upon us. Mobile apps are not just darlings of corporate giants in the league of Facebook or Walmart. Any business can capitalize on developing a strong mobile product. As for startups, they can use it as a breakout strategy to increase visibility, reach new customers, spread brand awareness, and establish a potent marketing channel.
However, they often do not even get a chance to communicate the groundbreaking intent behind an app because they do not have the right presentation. Well, that is when user experience (UX) comes into play as a vital component of any app's success, a natural part of the designer's workflow. It allows you to keep up the pace and take your business game to the next level.  
Mobile App UX Design for Startups
A game-changer
To really stand out in an overcrowded landscape of mobile apps, you need a unique visual identity. This is a great way for startups to make a stunning first impression and drive engagement. But, to do this, the app has to be created with UX as a focal point, guiding light during the design and development stages. This is a multi-faceted concept that encompasses elements such as layout, colors, sound, brand, text, and interaction, tying them all up into one coherent amalgam. It depicts the reaction and emotion of people who come in contact with an app.
Users in focus
An app is supposed to solve a particular problem or add value to the user's everyday life. This is the promise you have to deliver on, which is to say that usability (user-friendliness) is one of the main qualities that a successful app needs to ooze. In other words, eye candies account for little when main functions of an app are not easy to accomplish. Therefore, one has to always consider how users will interact with and navigate the digital environment of an app. Nowadays, they tend to rely on functional staples like pop-out navigation bars, so make sure to implement them.  
Success by design
Recent years have demonstrated that if you are on the lookout for ways to turn your app into a business, you must use stellar UX design in combination with other assets.  After all, the success is not guaranteed.  To really yield results, your UX has to be aligned with monetization, marketing, and retention strategies. This requires a sustained and joined effort of multiple departments, including BI, sales, digital, marketing, design, and other teams. It all starts with field research, finding the right market, and becoming aware of what users really want and need.
Pieces of the puzzle
Most often, UX designers focus on creating wireframes and design layout. However, their efforts are not limited to these tasks. It takes much more than cute buttons, vivid colors, and picturesque fonts to hit it big. Ultimately, app design should facilitate, not get in the way. It needs to bring more utility and accessibility, and performance, not impede them. It emphasizes positive sides of an app and delivers real value. What makes a real difference is the smart disposition of design elements: everything must fall together in a seamless fashion and be displayed flawlessly on different screen sizes.
Simply the best
Mobile app explosion has brought a slew of trends into existence and one that towers above the rest is minimalist design. Indeed, in the area of user interface (UI), less is often more. We are talking about sleek and sophisticated solutions that both look good and are easy to grasp, process, and manipulate. Apps that attract armies of fans are ones that are intuitive, feature amazing moving elements, run like greased lighting, and are a perfect combination of amazing UI and UX. They streamline functions and simplify user journey and consequently outperform those that overwhelm and confuse with visuals.
Long-term view
You do not know what works until you try it. In the context of UX, this implies a lot of prototyping and testing. These activities precede coding and have a profound effect on the app's popularity with the users. Now, one crucial thing to remember is that UX is a dynamic, ongoing process. It is not something you do once and that sit back to reap the benefits. To set themselves for long-term success, developers and brands commit to constantly updating and tweaking their design. Soaking in the user feedback is the key to being able to delight them on a regular basis.
Ahead of the game
There are numerous benefits that stem from a well-designed mobile app, but also many moving parts that make or break it. Though it all, UX is what truly elevates an app and puts your work above a myriad of other products. It lands startups on the map and enables them to make leaps and bounds towards their goals.
So, take your time generating ideas for visual representation. Note that UX design efforts gravitate around the user as the main axis. Invest in UX research. Blend prime usability with engrossing visuals. Set yourself apart from the competition, cultivate customer loyalty, and boost engagement across the board.