Articles by Month:
June 2016
In this new audio series by Go Media, we sit down and talk with the contributors, sponsors, and attendees of our design conference, Weapons of Mass Creation Fest, to find out more about them and why they are Weapons of Mass Creation.
This week, we sit down with Jason Frostholm from Creative South Podcast.
Join Real Thread and the rest of the crew at this year's event, August 5 – 7th at Playhouse Square here in Cleveland.
Purchase your tickets and get all the information you'll need at the WMC Fest site here:
Weapons of Mass Creation Fest Podcast
We Are Weapons 004 – Jason Frostholm from Creative South Podcast
Subscribe: iTunes • RSS • Stitcher • Soundcloud
Want to talk to us about why you're a Weapon of Mass Creation?
Best Social Networking Plugins for WordPress 2016
BuddyPress is an incredible WordPress plugin that converts your website into a fully-fledged social networking platform. It comes packaged with plenty of advanced features that extend the functionality of your site to offer social networking features such as private messaging, discussion forums for your visitors and a lot more. It provides all the essential features that let you build a community on your network.
It is an ideal tool for novice WordPress users, but if you are looking for more advanced features, you need to use the best BuddyPress plugins that can help you create beautiful and functional social networking site with ease.
With that effect in mind, we bring you the list of 10 most powerful BuddyPress plugins that not only improves user engagement but also promote your content on multiple social networking platforms.
1. WordPress Social Login
WordPress Social Login is an amazing plugin for WordPress. It enables your potential visitors to comment and login with social media networks such as Facebook, Google +, Twitter, etc. It nearly supports 28 social networks and services. Even, it allows users to access the site through restrictions and filters.
With the use of this plugin, you can boost the user interaction on your site and encourage visitors to become permanent members. It enables your visitors to register on your site by using their existing social account IDs. This saves a lot of time as visitors don't need to fill out the registration forms.
2. BuddyPress Activity Plus
This plugin enables you to incorporate oEmbed videos and media in your activities. It allows users to attach and embed images, videos, and links directly from the activity stream with ease.
The BuddyPress Activity Plus plugin provides all the social networking features that can help you upload and share images and videos with the large number web audience.

3. WangGuard
WangGaurd is a security plugin for WordPress that protects your site from making registrations by spam users and sploggers. With every new registration, it checks the data of the new user in the database, and determines its status in order to protect your site from spam registrations.
4. MemberShip 2
Transform your WordPress site into a fully-fledged membership site using MemberShip 2 plugin. The best event donation plugin, WordPress donation and fundraising plugins that will help you easily collect one time donations as well as recurring donations using PayPal, Stripe, WooCommerce, other credit card processors, and even cryptocurrency.
It is a great plugin that allows you to provide your content in two divisions: free content for all visitors and paid content for those who are members. You can easily set up and install this plugin to determine what comes under the premium content.
It gives you complete control over your content available on your social websites such as pages, downloads, comments, posts, galleries via shortcodes.
5. BuddyStream
BuddyStream offers you and your network users the option of embedding and synchronizing their activity streams from other popular social networks on your networking site.
This plugin allows you to integrate your site with multiple social network websites such as Twitter, Facebook, Google+, etc. You can also get user stats and filtering options by making the use of plugin's admin panel.
6. BuddyPress Group Extras
This plugin boosts the group functionality of BuddyPress and allows you add default extra content or pages for groups. It can be group rules, descriptions, wikis, FAQs, etc.
With the use of BuddyPress Group Extras plugin, you can include custom fields by making the use of several types of options including checkboxes, radios. dropdowns and a lot more.
7. BuddyPress Links
Allow your members to share links, images and videos of your site on their social media accounts using this WordPress plugin. The plugin comes up with various options that can help admins to organize link, widget, etc. Even, users can create and manage links, embed links to categories, upload images thumbnails and comment on other's link, without any hassle.
8. BuddyPress Groupblog
The BuddyPress Groupblog plugin lets you extends the functionality of group by allowing each group to have a single blog related with it.
Group members automatically added in the blogs and the blog roles will be set by the group blog admin settings. Plus, it can help you increase your user engagement but your site gets more content as well.
9. BuddyPress Avatar Bubble
The plugin allows you to display hover cards on user avatars (thumbnails). BuddyPress Avatar Bubble plugin displays a bubble associated with the user's information whenever the avatar is clicked by someone.
10. BuddyPress default data
BuddyPress default data plugin allows you to test your BuddyPress social network before launching the final version. It loads default data to help you test your version with ease. It automatically populates your BuddyPress installation for testing purposes.
These are the top 10 BuddyPress plugins that can help you improve your social networking experience and offer you the world-class social network platform without any heavy lifting. Let us know which one serves you best in the comments section below!
Maggie Sawyer is a professional web developer, a blogger by hobby and expertise in providing the best convert psd to wordpress services at very affordable range. Presently she works for MarkupHQ Ltd., a web development service provider company with a global reach. She passionate about sharing ideas and thoughts related to wordpress customization. Connect with her on Google+ and Twitter.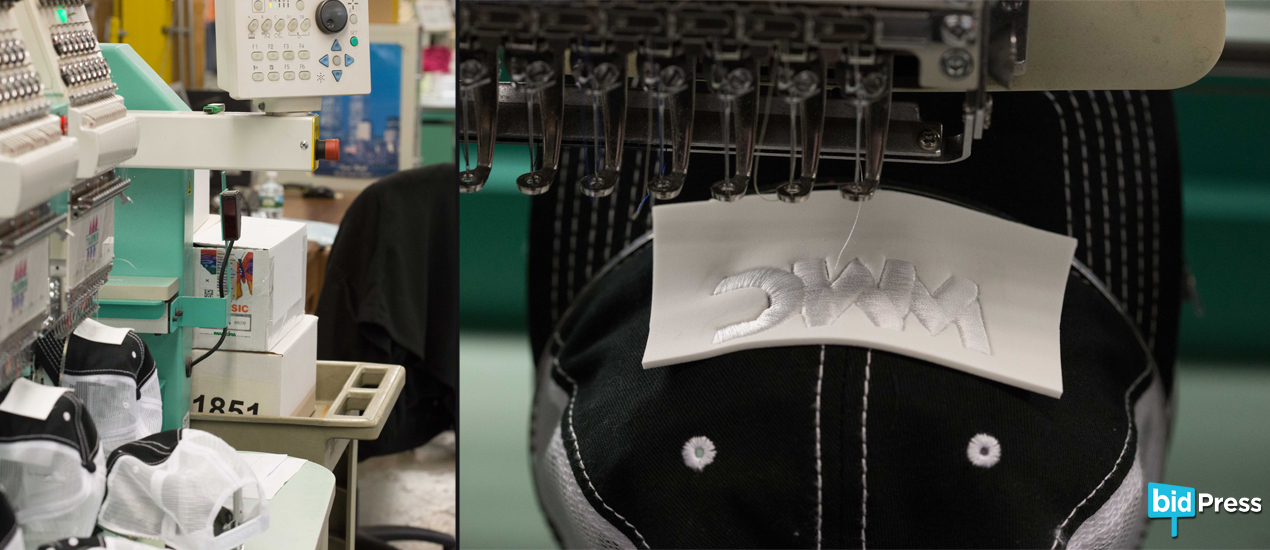 In this new audio series by Go Media, we sit down and talk with the contributors, sponsors, and attendees of our design conference, Weapons of Mass Creation Fest, to find out more about them and why they are Weapons of Mass Creation.
How to Come Up With Great Business Ideas
Cleveland's Kumar Arora is an entrepreneur, designer, marketer and investor behind many notable startups and brands. 
Download our Cleveland Vector Freebie
On behalf of our beloved Cleveland Cavaliers making it to this year's NBA Finals, may we present you with a vector freebie pack dedicated to our great city. This We Love CLE Vector Freebie contains vectors direct from our digital marketplace, the Arsenal.
If you haven't heard, the Arsenal is stocked with the world's best design resources – including mockup templates, textures, vectors, tutorials, fonts and more – over $11,000 in products to make your life as a designer and entrepreneur go as smoothly and seamlessly as possible. Have access to all of these resources for only $15 per month when you become a member.
But, for now, download our Cleveland vector freebie, which hooks you up with three vectors from two packs (our Iconic Cleveland Vector Pack and our City Skyline Vector Pack).
Here are the vectors you'll get:
These include the famous Guardian of Traffic and two skylines of the city.
Download them here and love them forever >WeLoveCLE
Go Cavs!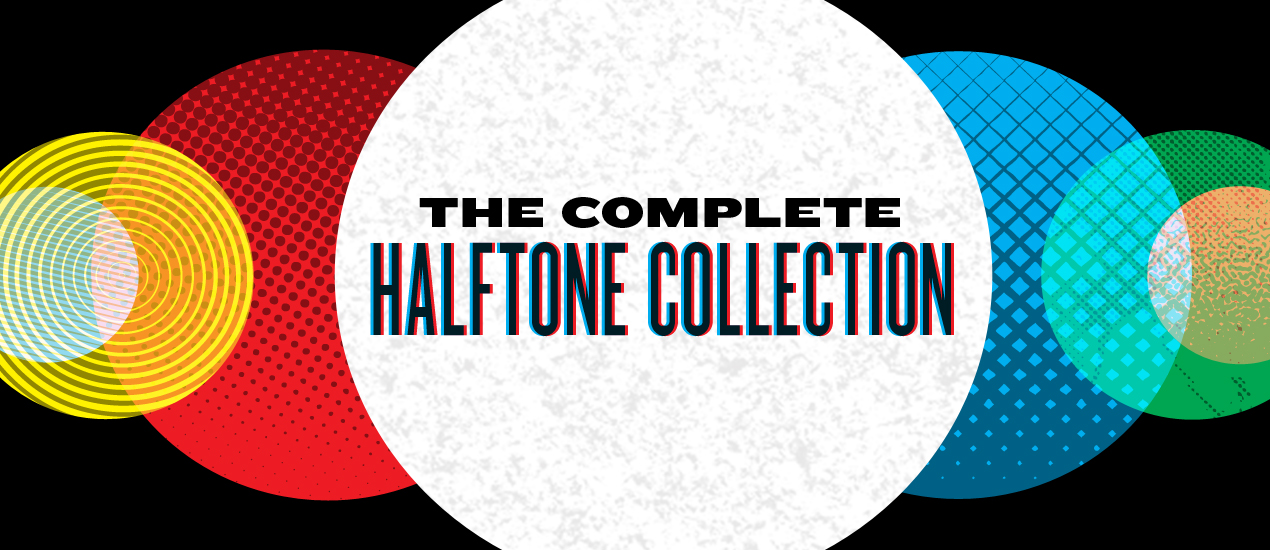 Our Complete Halftone Collection
We're not sure what's dreamier than a halftone. The tiny dots that create a gradient-like effect can produce such remarkable results.
Here at the Arsenal, we have nine packs that will give you the effect you're after without the effort. Download them all in this complete collection – originally $105 – now only $27!
Or, become a member of our graphic design subscription and get them all (plus the rest of our huge product library) for only $15 a month.
What's Included?




All of the packs you see here are also available for individual purchase.
Categorized:

Go Media, Go Media's Arsenal, News

Tagged:

aged, Ai, brush, brushes, comic, dirt, distressed, Dot-Pattern, Dot-Screen, dust, geometric, gig poster, gigposter, gradient, halftone, halftone brush, halftone brushes, halftone pattern, halftone texture, halftones, handmade, ink, paper, pattern, poster, print, rob brink, scatter brush, screenprint, screentone, screentones, specks, subtle, texture, vector, vector textures, vintage, worn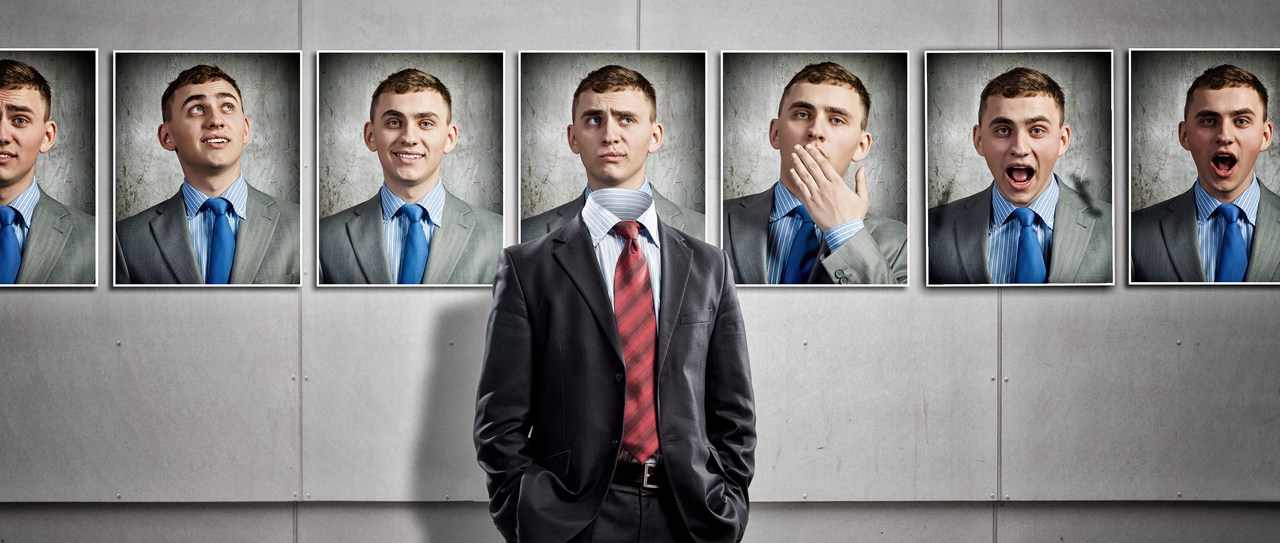 Professional photography and brand imagery are among the best tools in the box when it comes to communicating a sense of purpose, place and personality on your website.
Sure, layout is important. Typography is essential. But customers looking at your new website design want to SEE what you are about. They want a window into the action. They want to witness the results. Strong brand imagery and powerful photography can be essential to telling the story of you and your firm.
The Cleveland website design team at Go Media recognizes the powerful influence of photography. That's why we work closely with professional photographers who will capture your staff, product, service or experience in the perfect light.
Too often, we've seen people make the mistake of using amateur photography or ill-chosen stock photos. That's unfortunate. It does those companies a great disservice because we live in such a visually-rich world. Mediocre images devalue your products and services because they just don't tell the right story. It's true that pictures can speak 1,000 words, but the wrong picture says only, "What were they thinking?!"
If you invest the time and energy into new website design, but don't invest in quality images, your page could suffer.
For example, the director of an investment management firm will quickly turn off potential clients with a head shot that looks more like a cell phone "selfie." Similarly, lawyers want their images to convey professionalism, intelligence and trust. But that same approach would be too stiff and boring for the captain of a charter boat company.
A sharp, creative photographer can help capture what makes you and your firm special. The goal is to accurately display your brand personality in a way that compliments the overall website design.
In a society where so much commerce and connection happens online, quality photographs are one of the only ways to offer clients or customers a glimpse of what you're offering.
People are going to notice immediately when the images in your new website design are engaging and strike the right tone.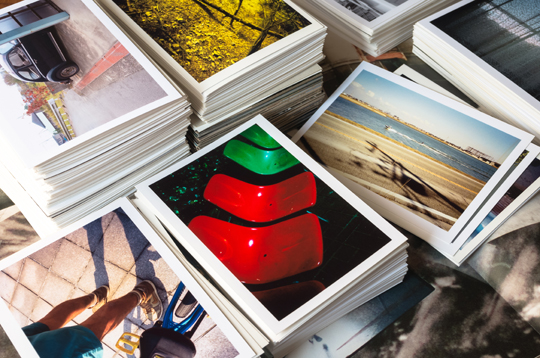 An imagery consultation with a skilled corporate photographer can help determine the kind of look that's going to best serve the company. You'll probably start by narrowing it down. Do you want to primarily showcase:
People
Products
Scenes
Metaphorical shots
From there, our team art director will work closely with the professional photographer to discuss lighting, background, colors and point-of-view so there is a calculated cohesion across images. All this serves to clearly deliver your message that will compliment your website design.
It's important to point out too: "Consistency" does not equal "same." This is not about putting a different version of essentially the same photo up on every page of your small business website. It's about defining the image style so there are easily recognizable similarities that tell the story you want.
Team photography is used often in corporate branding, and it's a good way to give people an intimate sense of the company culture. A side benefit is it can be a great way to attract new talent. More and more, companies are branching out with these "team shots" and trying non-traditional locations. This can be amazing – but it has to be the right tone for the company. Your photographer and art director can help you decide.
The library of images created can then be used in a host of materials, including:
Websites
Brochures
Facebook
Twitter
Print advertisements
Internal relations material
An investment in the services of a Cleveland corporate photographer vetted by Go Media's branding and website design experts is an opportunity to showcase your accomplishments and potential. It's also likely to help you edge out the competition.
To learn more about our Cleveland corporate professional photographer services, call Go Media at 216.939.0000 or contact us online.