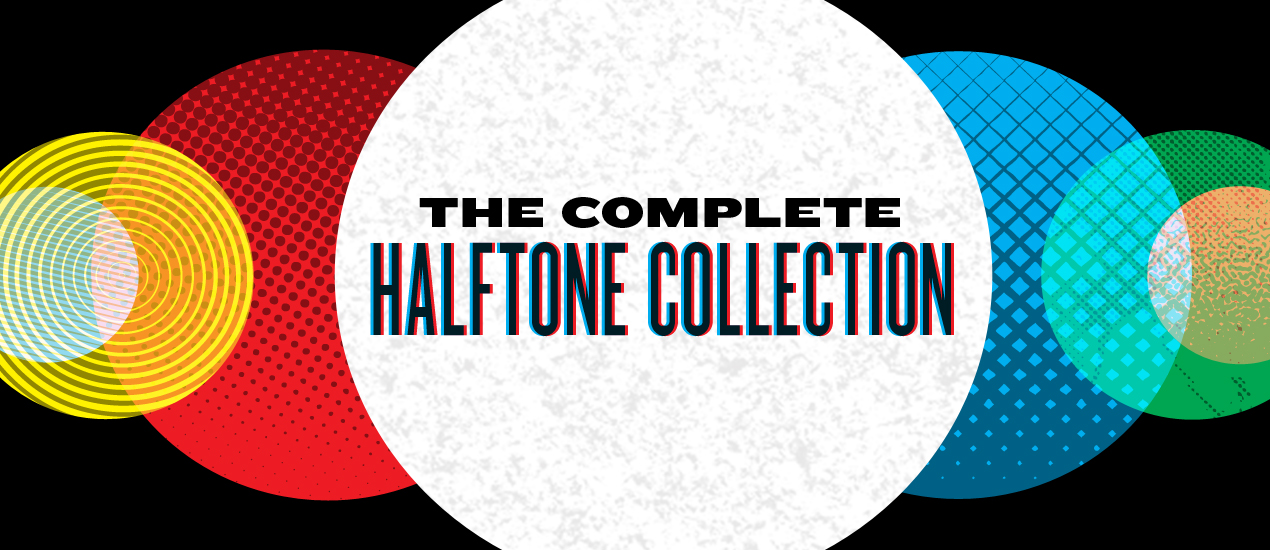 If you're halftone-obsessed, our new collection is for you.
Our Complete Halftone Collection
We're not sure what's dreamier than a halftone. The tiny dots that create a gradient-like effect can produce such remarkable results.
Here at the Arsenal, we have nine packs that will give you the effect you're after without the effort. Download them all in this complete collection – originally $105 – now only $27!
Or, become a member of our graphic design subscription and get them all (plus the rest of our huge product library) for only $15 a month.
What's Included?





All of the packs you see here are also available for individual purchase.