Articles by Month:
February 2015
The New Cleveland Browns Logo – Cleveland Designers & Brand Experts weigh in.
As anticipation swelled for the unveiling of the new Cleveland Browns logo two years in the works, buzz in the Cleveland graphic design community was especially palpable.
After all, love for the Browns runs deep in Northeast Ohio. Few cities in the league can boast more enthusiastic fans than those posted up in the raucous Dawg Pound.
In the Cleveland graphic design scene, there was optimism that a punchy rebranding effort would be a strong symbol reflecting fans' passion, the new ownership's dedication to a winning next chapter and the greater revitalization of Cleveland as a whole.
The Big Reveal
"Lackluster."
"Underwhelming."
"A pantone shift."
"Just… Oranger."
That's just a sampling of the snide. The "new" logo remains a single, non-stylized orange helmet, albeit in a bit brighter in color. The tired typeface was scrapped for a cleaner font. A secondary logo for the Dawg Pound featured a snarling bulldog, which some described as more appropriate for Chuck-E-Cheese than the zealous fan base it represents.
"Both as a designer and a lifelong Cleveland Browns fan, I really expected more," Go Media Vice President Wilson Revehl said. "A big change done right would have created big excitement. It would have given us a chance to shed the baggage of all the legacy problems the team has had over the last 35 years. This was a major let-down."
Irreverence from outsiders is nothing new for Browns fans. Here, though, derision is being generated from within, and there is a general consensus among Ohio design professionals the ample criticism is fair.
Among Cleveland graphic designers and the branding experts at Go Media, the conclusion isn't so much that the new logo is bad. Rather, it simply isn't new. Or at least, it's not different enough to have warranted the hype it generated.
"The team has been readying the fan base for a logo change for two years," said Todd Radom of Todd Radom Design, an independent graphic designer who specializes in branding for professional sports franchises and events. "I have likened it to this scenario: It's Christmas morning, and the Browns had a present for the fans. They gave them a gift card. Disappointing."
Radom, who designed the previous "Dawg Pound" logo, is far from the only one who feels the buildup part of the problem.
Many local design professionals characterized the subtle shift as more of a "refresh" or an "update." Terminology can set the tone for expectations, which is why designers say marketing language should always be chosen carefully. This is a good example of that.
'A Missed Opportunity'
The team reportedly spent two years reviewing hundreds of iterations and tapped the aid of focus groups, the NFL and Nike to reach the final product.
Aaron Sechrist of OKPants Design Workshop in Cleveland, said many fans were expecting something dynamic and modern in the context of a major redesign.
"It was a great opportunity to replace the helmet icon with a strong, exciting secondary mark that could get fans excited about the team," Sechrist said.
But those efforts fell short, he said.
"… I mean, could they have at least re-drew or updated the vector drawing of the helmet? It's just deflating and feels like an afterthought."
That plain orange helmet – the only helmet-as-logo in the league – has never been an inspired image.
"I've only ever seen that orange helmet as a missed opportunity to slap something awesome on," Sechrist said. "…I've thought for years the team should have completely rebranded – name, colors, everything – especially when the team returned to the city in 1999. I've been a Browns fan my entire life, and I can't ever remember a time I looked at the uniforms and helmets and thought, 'Boy those look cool.' "
Historically, the team's branding left much to be desired, evolving from "Brownie," a cutesy, 1950s-era elf, to the bland, faded-orange helmet and chunky typeface. Not only did the latter seem uninteresting, designers found it tough to translate the detailed design more broadly into marketing material.
Many assumed the team would rebrand during the expansion back from Baltimore, but that didn't happen.
Browns President Alec Scheiner told The Cleveland Plain Dealer the newest changes accomplished the goal of bringing more energy and vibrancy to the logo, while holding firm to the traditional facemask piece, which he contends displays grit and toughness.
Go Media President William Beachy agreed honoring tradition can be positive. As a no-nonsense, blue-collar town, the Browns' fan base was strangely drawn to a logo-less team brand.
"We may not look fancy, but we're going to humbly show up to work every day and do our job," Beachy said of the team's identity. "Translation: We're going to kick your ass and skip the post-touchdown celebration dances."
"Unfortunately, though, when your team isn't winning, a boring brand is just adding insult to injury. It's not a badge of honor to be worn. It's a mark of shame."
Revehl, Go Media's vice president, said there are times a subtle change can work well, but "I struggle to think of firms that have done a so-called rebranding as minimal as this."
Radom, who has designed SuperBowl and All Star Game logos, was careful to say advertising for a sports team is a multi-layered, complex process. This one, he conceded, had to be tough.
"They are a team frozen in visual amber, with little opportunity to renew their look in a meaningful way," he said. "Some teams can blow it up and start from scratch. The Browns cannot do that, which had to have made this a challenging assignment."
Still, Chris Comella, Go Media's art director, said the idea of honoring tradition by simply keeping what you've had for a long time is "Kind of simplistic. I think the concept of tradition, as it relates to the Browns, has much, much more to explore than that."
Julia Briggs, CEO of Blue Star Design in Ohio City, expressed similar sentiments. She said while listening to fans is important, pushing boundaries is a necessary growing pain.
"There comes a moment when you stop listening and call on experts to help make the right decision," Briggs said. "There's the quote by Henry Ford: 'If I had asked people what they wanted, they would have said faster horses.' I wonder how Henry Ford would have handled the logo change."
The last two decades saw this city evolve from the epitome of Rust Belt rot to a hotbed of creativity. Schools like Virginia Marti College of Art and Design and the Cleveland Institute of Art have been instrumental in cultivating local talent. The number of graphics and web design firms in Cleveland has grown exponentially. The design team at Go Media has driven the momentum even further with its annual Weapons of Mass Creation Fest, an inspired summit of innovation from various disciplines.
Given all this, the Cleveland graphic design scene is not only an international presence, it's an authority. There was every reason to expect a rebranding for the Browns, a team so central to this city's identity, would be exceptional, especially as it marks the 30th anniversary of the Dawg Pound.
"Someone in this town had an opportunity in their hands to make a bigger impact, and couldn't make it happen – again," Briggs said. "I think that's what this logo change represents to Clevelanders today."
A Different Approach
If local designers had their hands on the project, how would they have tackled it differently?
Many agree bold would have been better.
"Football is entertainment," Beachy, of Go Media, said. "If you're going to be an effective entertainer over the long haul, you've got to embrace reinvention. You gotta make it fresh! In my opinion, this was an Ok step in the right direction, but certainly, I would have gone further with it and presented it with a little more glitz and glam."
Comella, Go Media's art director, said football teams today are increasingly searching for a contemporary image. Think Seattle Seahawks.
"Traditional is a bit too restrictive," Comella said. "Classic is rooted in the ideals of tradition, but not limited to what's been done in the past."
Sechrist, asked what he would have done differently, answered in short: Everything.
He likened the players' uniforms to "Thanksgiving on the field."
Good news about that: The uniforms, too, are expected to be revamped, though the final design won't be revealed until April. Beachy is eager to see the striping, the color of the pants, the material and whether any subtle patterns will be incorporated. He opines a thick helmet stripe could make an aggressive statement, noting the 2012 change The Ohio State Buckeyes had on their special uniforms, with extra-wide metallic striping.
"That's a good example of how you can take boring and traditional and spice it up with color, material, texture and design," Beachy said. "Even within the constraints of Cleveland's traditional brand aesthetics, there is a lot of room to create bad-ass design."
Sechrist agreed daring new uniforms could make the difference.
"Make no mistake: I love the Cleveland Browns," he said. "They taught me at a very young age to persevere through disappointment, frustration and misery. I saw my first adult fistfight at a Browns game at age 8. When I was a kid, my dad spray-painted all of our family shoes orange when Webster Slaughter was getting fined for it. (The Browns) are as intertwined into my life as art itself. I'm a lifer fan."
And maybe that's part of what stings most for some Cleveland graphics artists: The idea that whoever was behind the change didn't have that same kind of earnest emotional connection held tight by so many Clevelanders.
"There there was no reason for them to farm this out to an out-of-town design team," Revehl said. "You have too many people right here in Cleveland who are not only phenomenal designers, but who would have been so passionate about a project like this."
Beachy said if his team were tapped for the project, he would want to preview the designs on the athletes in full uniform, in dramatic lighting.
"At Go Media, we present our brand ideas in context," he said. "Show me that logo on a flag, in the stadium, under the Monday night lights with the cheering crowd in the background."
Bringing back an element of showmanship would have been key, he said. Yet perhaps the most considerable change Beachy would have implemented:
"I would have hired Go Media."
Categorized:

Graphic Design

Tagged:

beachy, bill, branding, browns, cleveland, go media, Graphic Design, graphic designers, logo, ok pants, tom radom, william, wilson, Wilson Revehl
Free Poster Mockup PSD Included!
Here at Go Media, we are obsessed with poster design, because – one, it's in our blood. (We've been designing concert and rave posters since the '90's.) Two, we're die-hard illustrators at heart and three, it's just all sorts of fun.
We hope you enjoy our newest collection of poster inspirations and that this post inspires you to create your own.
When inspiration hits, here's a free Go Media Poster Photoshop Mockup Template  to show off your work upon. Not a Photoshop user? Mock up your work on a free poster mockup on our site, MockupEverything.com. Go make us proud!
Here's your download >> Poster Mockup Template (6) from arsenal.gomedia.us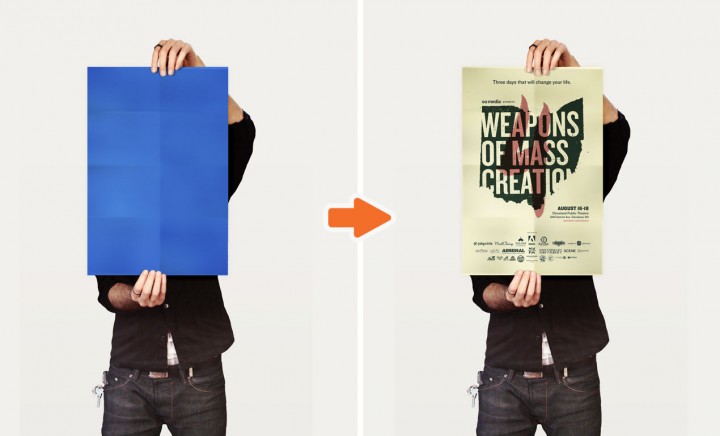 Get Inspired:
Click on each poster to be taken to its source, and be sure to follow us on Pinterest for non-stop inspiration goodness!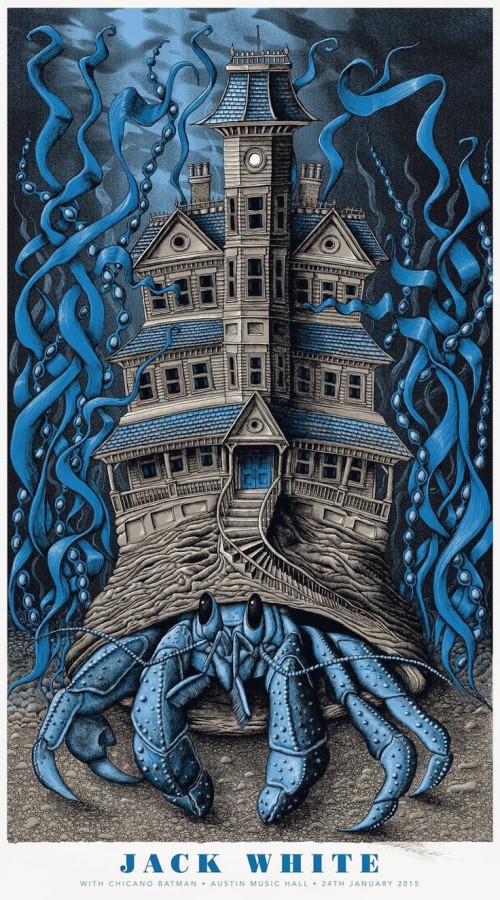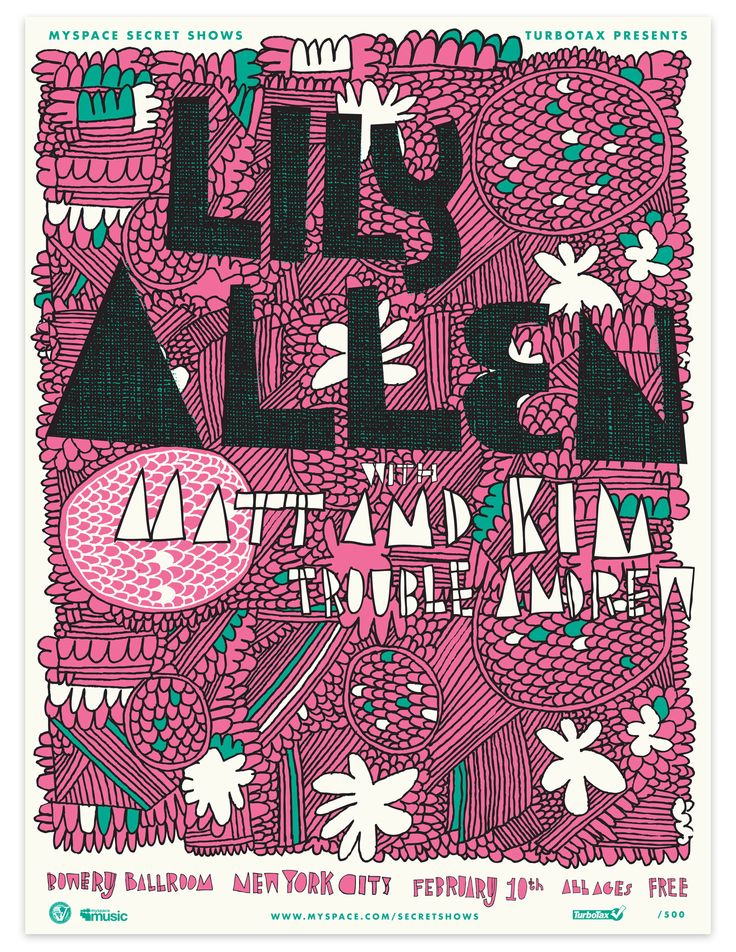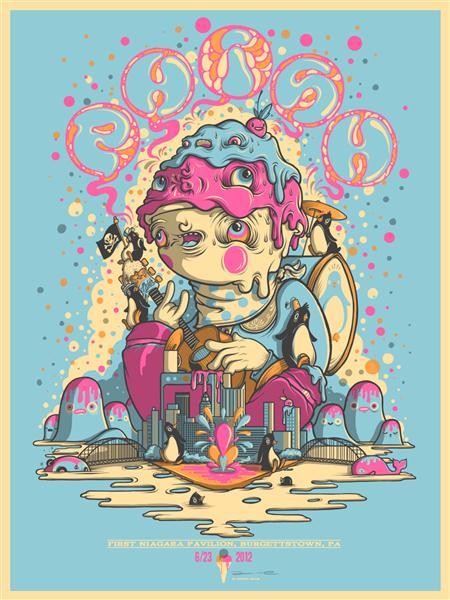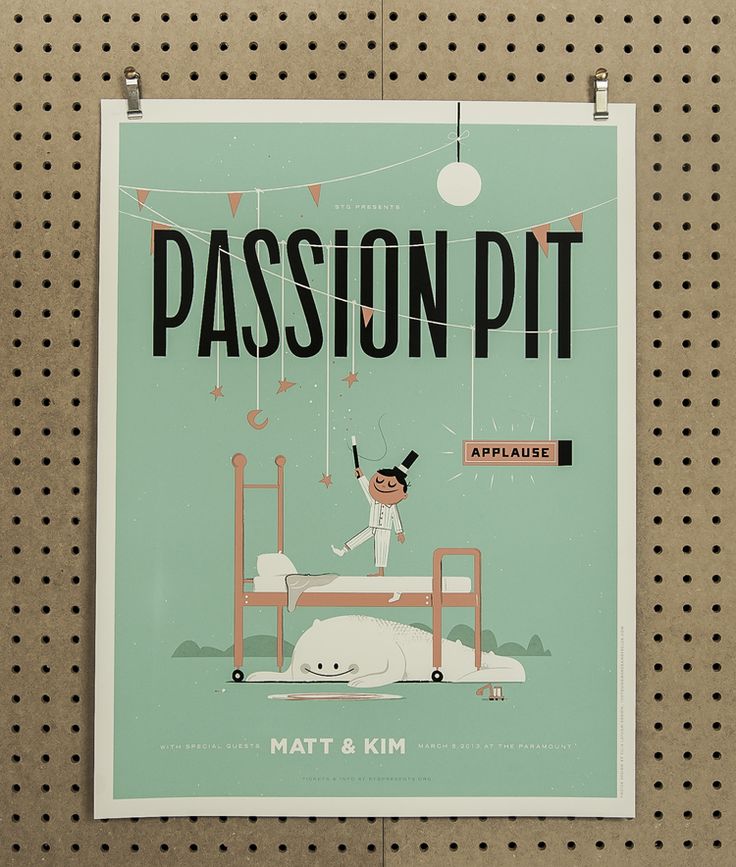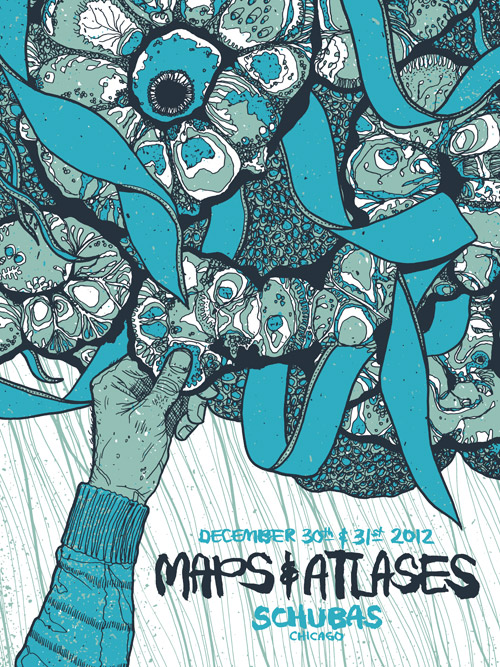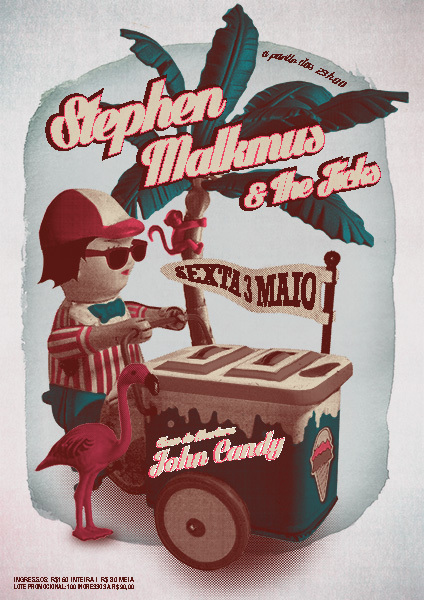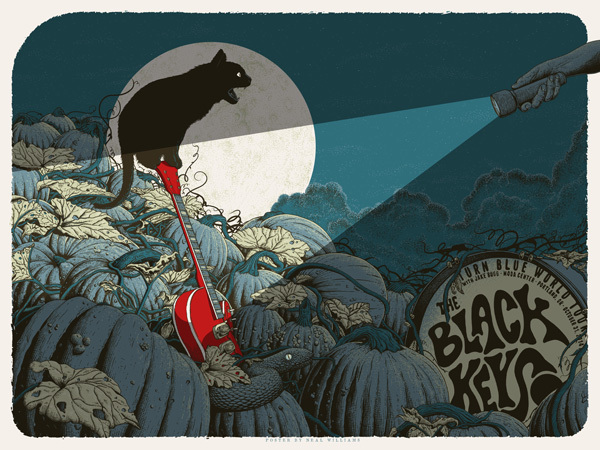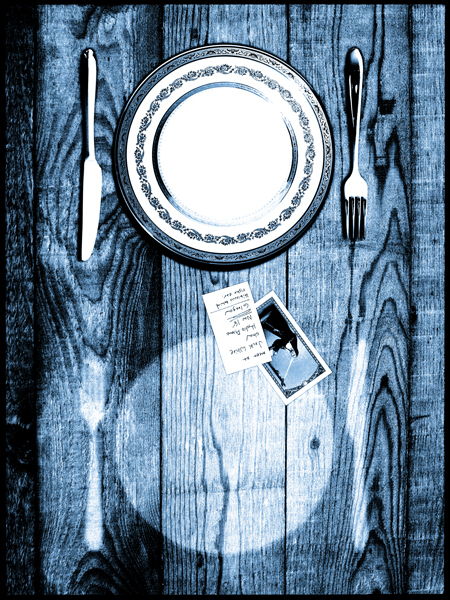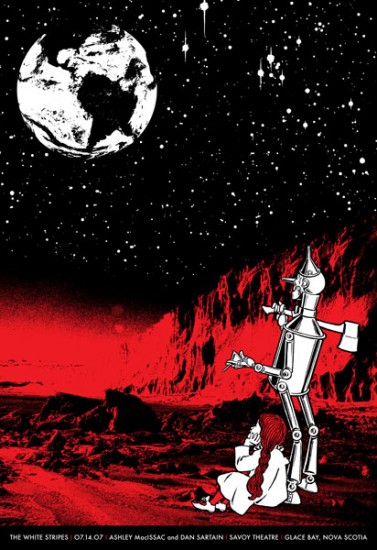 Show us what you're made of! Link us to your poster designs in the comments section below!
Categorized:

Freebies, Graphic Design Freebies, Graphic Design Inspiration, Templates, Web Roundup

Tagged:

arsenal, inspiration, mockup, mockup template, poster, poster design, psd
Free Shoe Mockup Template & More
Hello Mockup Everything fans!
Cleveland's best web design company, Go Media is back with free 1 mockup template for all and 5 fresh new mockup templates exclusively for our Pro Users!
Not yet a Pro User? Treat yourself by trying it free with a 7 day trial. Not only will you have access to over 250 templates, but these perks as well:
* New templates each and every month (At least 5! Subscribe to our mailing list to keep in the know.)
* The ability to save out your images on transparent backgrounds
* Larger image sizes (twice the size of the free version)
* The resources to impress clients, family and friends beyond your wildest dreams. True story.
Mockup Everything Pro with 7 Day Free Trial
Flat Shoes
(available in both Free and Pro versions)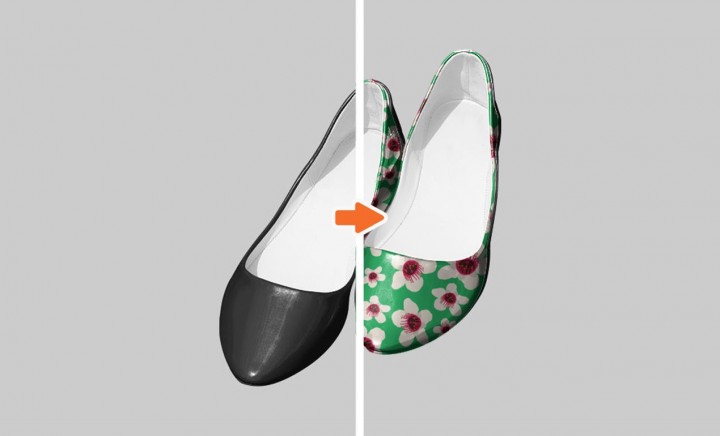 High Top Shoes
(available in Pro)
Heels
(available in Pro)
Women's Crew Neck, Modelshot
(available in Pro)
Men's Long Sleeve T-Shirt
(Ghosted, Front, Version 2)
(available in Pro)
Men's Long Sleeve T-Shirt
(Ghosted, Back, Version 2)
(available in Pro)
Now go enjoy Mocking up Everything!
Tagged:

crew neck, flats, free, free templates, ghosted, high tops, long sleeve, mockup, mockup everything, modelshot, psd, shoe, t-shirt, templates, tennis shoe
Does your website crawl?
In internet speak, "crawl" doesn't mean that your website or web page is moving or loading slowly. It means your site's SEO, or search engine optimization, is working. SEO means your desired audience will find you…in the most positive, most lucrative stalker-esque way. But where do you even start to have powerful SEO?
Keep it Simple.
An important first step to know when building a website for strong SEO is to build it with good, clean code atop a reputable CMS. CMS, or Content Management System for those of you just getting started, is the system that helps you organize and publish your content. WordPress is inarguably the very best, most accessible CMS available to the masses. It offers everything you need to get you well on your way toward being found by the search engines. WordPress is inexpensive (great for your bottom line!) and super customizable. It has the best open source CMS Award and over 143,000 lines of code. Add in organized page structure, rich meta data in each post, strong navigational links and easy page indexing, and the fact that it's used by 100 million+ websites…well, it just seems foolish to use anything else. And while we love a good time as much as anyone, Go Media doesn't believe in being foolish. We use WordPress as our CMS platform for nearly every single website we build.
Actionable Tip: Once you have a powerful platform like WordPress backing your website, you can then take advantage of the unrivaled SEO plugin WordPress SEO by Yoast to really take control of your SEO efforts. All of the custom WordPress websites we develop at Go Media in Cleveland come with Yoast's SEO plug-in installed.

Keep It Clean.
That's right, no twerking. A clean website on the backend means an easy website to find and an easy design for your customer to use. Win-win! What factors are important for optimization? Start by utilizing effective hierarchical navigation. Good menus help your visitors find what they need faster. You want every click you can get. The search engines keep track of your clicks and consider more unique clicks to mean more relevant content. Be sure to use "pretty permalink" URLs. This means use your.com/about and not your.com/?pid=123. Do you use meta tags? You should! Meta tags like title should be appropriate for the content and one-of-kind. This helps people AND the search engines (<– notice a pattern here?) understand what they're about to read. Not only will your customer be happy, you'll be happy.
Thorough HTML template elements are another factor the search engines look for. You'll want to use things like alt and title attributes for images & links. This ensures elements like anchors <a> are more descriptive. Not only does this assist users, especially those with any accessibility impairments, but the search engines will essentially award you for these. You're helping them understand what every little detail of your website is about. There are even more hardcore elements and attributes we could touch on like microformats and RDFa, but we'll just stick to the basics here.
I know this sounds like a lot of hard work, but keeping your site tidy and organized on the backend helps improve your SEO on the frontend. Go Media puts in countless hours to follow best practices for SEO. This means our sites have SEO that sets our clients' hearts aflutter and their customers flocking. Why? We know our stuff, and we make sure we are putting our best foot code forward.
Actionable Tip: Want to know everything good and bad about your website from the leader in search? Want to dig deep into ways you can improve your SEO and fix obvious problems? Give Google Webmaster Tools a spin! You can profile nearly everything.
Keep It Rich.
At a fundamental level, search engines simply try to match text phrases and make a best-guess on the context. This "context" typically stems from groups of topics, across the web. If you're well associated with your topic group, by way of links, the search engines consider you to be more relevant to the context of the search. The number of people pointing to you and how high-quality these links are help with your page ranking. And your page ranking helps with SEO. It would be easy if you could just jam a ton of content in your website and call it a day. Go for it, but your pagerank will absolutely not rise. (Thank you, Google and SEO guru, Matt Cutts.) Instead, have a point of view. Craft your content with your desired audience in mind. No one wants a fluff piece, least of all the search engines. Once you have your content in place, keep in mind that page ranking and all the other factors in optimization are a dynamic beast. Poor writing and poor content = a poor SEO rank. And we don't want to be poor now, do we? Of course, Go Media works to attract high-quality links so that other websites direct their readers to your expertise… just another way we have your SEO back.
Actionable Tip:  Before you write an article, take a moment to think about the keyword phrase you want to rank well for. Focus on one keyword phrase per article. For this article I wanted to connect Go Media with SEO (Search Engine Optimization).
Find a Partner in Crime.
When working with a web design firm, ask about their SEO efforts and make sure they follow best practices. You know the lingo now–ask smart questions and ensure they have the tools to help your customers find your business online. A lot of people can make a pretty website, but a pretty face doesn't get you that far in page ranks. That's why Go Media uses the 50+ years of human-labor on our team to create robust, creative, USABLE WordPress websites with SEO best practices in mind. We know how to build an amazing website like we know the back of our hands. We're not actually sure what that expression means, but we can tell you that when you partner with us, we will help your website succeed and have stellar SEO. No one can promise a #1 page ranking, but we can promise you a good time and a killer website. So if you need web design help — don't be shy!
More from Go Media about SEO:
WordPress SEO by Yoast Tutorial for Dummies –
Getting to Good in a Few Simple Steps
The Power of WordPress – Why We Believe in it, Why You Should, too
Entrepreneur is one of those sexy buzzwords. Mark Cuban embraces it, Richard Branson lives it, and individuals all over the globe struggle every day put their own unique stamp on the world.
Being an entrepreneur is both exhilarating and sometimes, depressing. It can often lead a lonely, isolating state of mind where you have to discipline yourself to plow through the lean years while seeing little or no return. Now that I am an adult, I find it easy to self-discipline because it's what I learned to do at a young age.
The circumstances you once find as a setback ultimately become delayed blessings.
Before the age of Shark Tank, incubators and accelerators, most of us learned about life at the kitchen table – that is, if we were lucky enough to have a supportive family who ate dinner together and communicated frequently. As divorce rates increase, the nuclear family becomes less familiar. Coming from a single-parent household (my brother and I still saw our Dad every other weekend, which will come into the story later), I now see my upbringing as a latchkey as a real blessing.
My parents were actually divorced four years before they had me. Their on and off again shenanigans led them to having me, born eight years after my brother – so growing up I only knew the split-family system. My brother and I stayed with my mom during the week, and every other weekend our dad would have us. We did fun stuff with our Dad like attending sporting events, climbing trees and going to the movies, but the real observations and takeaways came from an unlikely place, AA meetings.
My Dad entered the program in April of 1985 and to this day remains sober by the grace of God. I remember whenever he walked into an AA meeting, people lit up as they approached him. Even if he had a rough day at work, as Ironworker, he always felt at home at these meetings. Though I was only a child, I remember each meeting. One particularly strong memory was alway hearing 'The Lead', which was the featured speaker of the evening who shared his or her story about alcoholism, hitting rock bottom and how AA had come into their lives. Years later, I would stumble into stand-up comedy (literally stumble, the first year of stand-up is excruciating for just about any comedian). As I look back now, it's apparent that my first introduction to public speaking was going to these AA meetings. AA meetings in the late 1980's were funny because in my mind every guy in the room looked like Bob Seger (bushy bears, gravely voices and some flannel pattern) and what did men and women do when they stopped drinking? They started smoking! Addictive personalities I guess.
On the weekdays with my mom I would go to school, ride bikes with friends or spend hours playing with my action figures or reading (dabbled in video games a little, but my action figures and books became my closest friends). My mom was beat when she came home and I couldn't blame her, she was working full-time and providing for two boys; I need a nap right now just thinking about it. She did the best she could providing for us and keeping us in a good school system. After work she would make dinner and then shortly retire to the couch. With my brother being eight years older, I was often challenged to entertain myself. And that's what I did.
I would fly through books (mostly sports and music biographies) or play with my action figures and create stories with antagonists and protagonists and get lost in them for hours. I entertained myself, and my own company was just fine.
In 2007, I started doing stand-up at the request of a supervisor who told me I was an inadequate intern, but possessed some comedic talent (a back-handed compliment that changed my life forever). Stand-up led me to Laugh Staff (located in Cleveland, Ohio, home to yours truly, premier website designers, Go Media), where I and a partner manage 13 comedians from around the country to help best men and maids of honor write heartfelt and hilarious wedding toasts. No, really we do!
Comedy in itself has been extremely rewarding and challenging, but now being 32 years old I see the seed was planted when I was young. Creating the stories with my action figures would later translate to creating a stand-up set with storytelling and tension. Going to those AA meetings, and seeing my Dad talk to people with enthusiasm and respect was tremendous training for my professional career. Most people seek out MBA's to further their career, but I like to think I got my MBA from Mom and Dad and the experiences I was lucky enough to be exposed to.
In the startup world there will always be challenges to overcome, but if you can take a few seconds and realize your weaknesses as strengths, you'll better for it.
Writing and performing stand-up is a great thrill and writing speeches for others is just as fulfilling. My company Laugh Staff has had a slow but steady rise and I really don't think I could have stuck with it unless I had the past experience to draw from.
I'm glad my parents got divorced. They gave me the best of both worlds (cue Van Halen).
Video and Podcast by Speaker Martine Syms
Today's Weapons of Mass Creation Fest video and podcast is brought to us by conceptual entrepreneur Martine Syms.
Martine's moving talk, "Lessons of the Tradition," took place at Weapons of Mass Creation Fest 5 in Cleveland, Ohio (home of Go Media, the source for mobile friendly website design in Cleveland). Martine's "Lessons" was a close read of a Most Days, a Mundane Afrofuturist sound work.
Martine comments, "The talk is a guided tour of my ideas, both where I took them from and where I took them to. I explain my connection to the black radical tradition, using poet Kevin Young's ideas, to provide a framework for how I understand my practice. Using Most Days as an example, I walk-through my process and show how my thinking evolved over the course of a few months."
Watch the Video
Listen to the Podcast
Martine Syms Bio: "From 2007–11, I directed Golden Age, a project space focused on printed matter that I [Martine Syms] founded. I currently run DOMINICA, an imprint dedicated to exploring blackness as a topic, reference, marker and audience in visual culture. I have lectured at Yale University, REDCAT, SXSW, Light Industry, Project Row Houses, the Houston Museum of African American Art, California Institute of the Arts, University of Chicago, the Museum of Contemporary Art Chicago, Johns Hopkins University, Maryland Institute College of Art, and MoMA P.S.1, among other venues. My artwork has been exhibited and screened extensively, including presentations at the New Museum (New York), Institute of Contemporary Art (Philadelphia), MCA Chicago, Young Art (Los Angeles), The Green Gallery (Milwaukee), and White Flag Projects (St. Louis)."
Cover photo by Becky Rother
___________________________________
| stay tuned for news about our next wmcfest |
What's the Best Project Management Software for design firms?
Part 2.
In this second part, we conclude our Basecamp VS. Podio comparison. If you missed the first piece, you can find it here (you can always find archives of our design articles through our blog). The standings on the first seven topics gave Basecamp the edge, in our opinion of course, 5 to 2. Let's see how things shake out in our last seven.
Topics We'll Cover
Learning Curve & Usability
Task Management
Project Management with your Team
Project Management with your Clients
Proofs & Client Reviews
Calendar Integration
Email Integration
File Management
API & Third-Party Integration
Automation
Pricing
Vendor Support
Conclusion
File Management
It's truly a wonderful thing, how "paperless" the modern workspace has become. I hate to age myself but when I started in this industry, the norm were actual physical project folders with sheet after sheet of details, reference materials, you name it. We even had project status bins to toss these prosaic piles into. And don't get me started on "Change Orders". Wow. I don't miss those days. Alas, we still need to manage "office documents" in the process of meeting client objectives.
Basecamp
The standard approach in Basecamp is to attach files to a project or todo. We've all attached files to emails or filled out forms. Pretty self-explanatory. Browse for them locally and upload. There's now a copy on your Basecamp account.
You can also decide how to send a notification with a reference to the attachment.
Associate the files directly with a todo. This can be very nice for deliverable accountability when details matter.
But do any of us expect Basecamp or any other Project Management application to also serve as our document management platform? Of course not. File management is an extremely complex and nuanced concern, especially in the age of cloud applications. For example, you've heard of Version Control. Working with the latest version of a file, or NOT, can mean the difference between the success or failure of a client engagement. Here's where 3rd party integration plays a pivotal role. Google Docs has quickly become a leader in collaborating on files in the cloud. Basecamp has done a fine job of looping Google Docs into the mix of their file attachment features.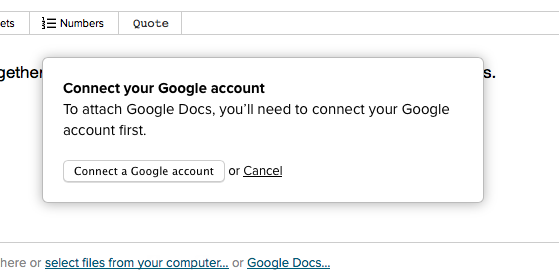 A few other niceties from Basecamp, you can download all the attachments on an item in one fell swoop.
Basecamp also provides easy to use sorting features in their "All files" list view.
Podio
Podio's unassuming "Choose a file" button opens up to a variety of possibilities.
As does the Attach file, they behave the same way opening up a Files dialog unlike any out there.
Yes, you can upload files to Podio just like you would in Basecamp. But Podio has taken things further to accommodate the age of cloud computing. They offer integration, not only with Google Docs, but with Box, Dropbox, Evernote, ShareFile, Ubuntu One & SugarSync. An easy and consistent search field lets you find what you're looking for and fast. Their connection with these services doesn't seem to miss a beat. It seems nearly instantaneous, as soon as a file becomes available on your file service, it can be found through the Podio file dialog and associated with an item.
File representation in the Podio Apps and Items is clean and consistent regardless of where the files are associated from. You can replace and, in some cases, see the history of previous file versions depending on the file service in use.
The similar "All Files" view gives you access to all the files associated with the workspace. Advanced search gives you the ability to filter it down to the narrowest of attributes. This even includes all the files associated using the third party file management services.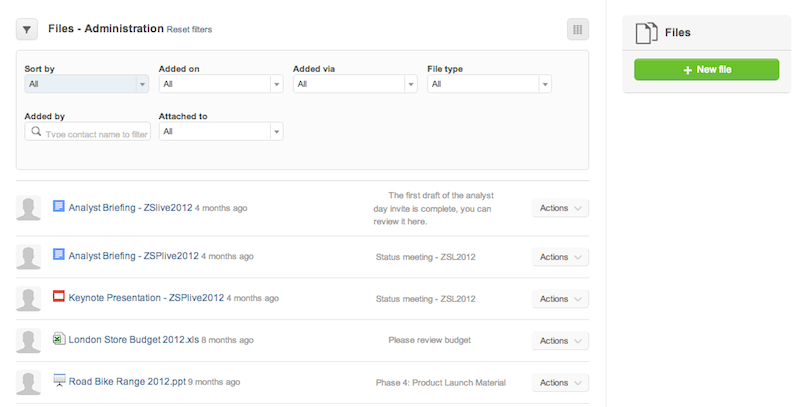 Who delivers the File Management advantage? Podio
API & Third-Party Integration
I mentioned earlier we're in the era of cloud computing & collaboration. The fact we're comparing two Software as a Service (SaaS) providers is a prime example of that. More than ever, companies need to be highly specialized, especially in the SaaS arena. There aren't enough hours in the day and enough programmers on the planet to develop every possibility into an app. And it wouldn't make sense to do so anyway. The information age is more like a barrage and if your app is cluttered trying to be something to everyone, everyone drowns in the complexity and nobody wins. This is where the API & Third-Party Integration comes in.
The short about APIs.
If you're not familiar, an API is a publicly available way to interact with software using code. We'd be getting carried away to cover the technical concerns of either Basecamp or Podio's APIs. They both work in essentially the same way. HTTP based GET/POST/DELETE/PUT calls using JSON. Basecamp is built in Ruby and they've produced a Ruby SDK for developers to get a head start from. I'm not sure what programming language is behind Podio, but they've done a generous job of producing SDKs for all the most popular web dev ones. Podio also has a dev community receiving a lot of support from the vendor, as evident in their docs and support channels.
Third parties use them to often integrate data from an application into their own or allow actions in their application to effect another. The commonality of Google Docs integration, we discussed earlier, is a prime example of third party integration through an API. In that example, Basecamp & Podio are both using the Google Docs API to enhance their apps, not the other way around. We'll cover both sides of API usage below.
Basecamp
Thanks to Basecamp being a market leader and an early innovator in the space, it enjoys over one hundred published third party add-ons applications with some degree of integration tapping into it. The categories cover Mobile and Desktop Apps, Time Tracking, Invoicing, and Accounting, Reporting, Charts, Planning, File Backup & Synchronization, Software Development, Marketing, Design, and Asset Management, Customer Service and Support and Contracts and Proposals. Having looked at nearly every one of these apps, they vary in usefulness and practicality for our particular industry. I won't try to point out any specifically, but there are some excellent ones. There are also a whole lot of flops. Basecamp may want to consider a quality control purge. I can't help but think a lot of these vendors did the bare minimum integration just to get a free banner on the site.
As far as, what are often called, "Official" integrations by Basecamp INTO 3rd party apps, there are hardly any. Google Docs comes to mind and they did an adequate job with it. They have Android, iPad and iPhone native apps that are all top-notch.
Both apps do the iCal thing for calendar integration. It's pretty much a standard.
Podio
Similar to most of the Basecamp's "3rd Party Add-Ons", the Podio Extensions section can give you a preview into the momentum this young startup is garnering from outside app teams. Admittedly, I haven't tested the majority of these. Many of them seem a bit hokey. But a noteworthy difference is the volume of apps specifically created for managing your firm within Podio. A lot of them are sort of "helper" extensions. I won't try to conclude whether that's a good sign or not. Nevertheless, the buzz in the industry about Podio certainly has a lot of developers watching. Speaking of developers, Podio promotes who they refer to as Development Partners. They're creating opportunity for 3rd party teams to help businesses integrate existing systems with Podio. This will likely accelerate the extensions library as these firms become the future Podio ecosystem.
From where Basecamp has just one, the Podio Official Integrations bring many of the most popular tools into the system and with the authority of, well, being 'Official'. Dropbox, GoToMeeting, Excel, Google Drive, Sharefile, Google Calendar, Zendesk, Hightail, Onedrive, Microsoft Exchange, Evernote, Campaign Monitor, Mailchimp, SugarSync, Box, Freshbooks and other platforms. Most have integration built into the app or you can find them in the integration directories of each service provider's.
Beyond all this, here comes the "killer app", the Podio App Market. This doesn't use an API at all. And it's only third party in the sense outside individuals created these "apps". These thousands of apps are designed and created by users of Podio, who wanted to share them with the community. These are made possible by brilliant engineering at the core of what makes Podio exceptional, the Podio App Creator.
I talked about the Podio App creator in Part 1 under Learning Curve if you're interested in hearing more about it. You can easily use it to design your project management  concerns into informational objects you can manage in the way you work! And if you're proud of what you've created and want to share it with the Podio community, you can through the App Market. Oh, and they're all free to use!
Considering it is only a couple of years young;
We have to give the API & Third-Party Integration edge to, you guessed it: Podio
Automation
The march of the robots continues! Artificial Intelligence will soon take your job. Okay, maybe not YOUR job. But the hope with automation is to train a computer to do remedial tasks for you, so you can focus on more important challenges. Behind the scenes, in development, this is commonly referred to as conditional logic. These are the "if this, do that" commands which give operational value to most of the procedures run in any software program. The trick is, can a system be created which is sophisticated enough for a lay user to play a role in writing logic? Historically, this was the realm of writing your own Macros in Excel or setting up Filters in Outlook or Gmail. Nowadays, savvy businesses want Automation out of the platforms integral to their workflow. This is an especially prevalent demand in the Project Management realm.
Before we get into whom offers what in terms of automation, we need to give credit where credit is due to Zapier. Zapier does an amazing job delivering a platform for automation in the era of cloud computing. You can find Zapier support for both Basecamp and Podio. You can point any of the dozens of Zapier integrations to or from either service and do wonderful things. Long live Zapier! That said, we give major props to Basecamp & Podio for having excellent APIs to give Zapier something to interact with. Respect.
One last thing. We're not going to consider email notifications, due date alerts and calendar integration as a factor in our automation evaluation. Those are pretty much standards, so both are closely tied in those areas.
Basecamp
At the time of writing, Basecamp Project Templates were a relatively new feature. They allow you to replicate the attributes of an existing project. This is great for teams who work on nearly identical types of projects on a regular basis. You can replicate the team, to-dos, comments, files, even due dates. Due dates are especially remarkable because to-dos can be set to have a delivery expectation relative to the project start date.
By and large, Project Templates are the noteworthy automation feature of Basecamp and they did one hell of a job with it.
Podio
The core nature of Podio is very different, as mentioned earlier. Where Basecamp has a single minded focus on general project management, Podio offers one of the most flexible platforms ever built. The fact they were able to add the Advanced Automated Workflows feature on top of such flexibility should make any software developer offer up a nod.
Podio's Advanced workflows allows you to write your own if-then-do-this logic right within the app. It currently offers up a trigger method using what they call "categories". These are fields, typically dropdowns, where you're declaring a status of sorts about your project. For example, say you have a project app with a category called Status and it reaches a state you call "Ready for Invoicing". You could setup an Advanced Workflow to listen for that status and tell Podio to spawn a new item in your "needs invoicing" app.
Advanced automated workflows give the Automation edge to: Podio
Pricing
Don't need to preface that one!
Basecamp
Basecamp's pay model is based on the number of projects you manage and the file space you consume. This is unique in the segment as we all know most PM apps are priced per-user. Basecamp, on the other hand, gives up unlimited users regardless of the account package. Unlimited users really comes in handy when you're inclined to collaborate with a lot of clients and vendors within Basecamp. It would be cost detrimental if you had to pay for every short cycle client user or have to manage the up and down of it. This has been a huge boon to Basecamp's success in our industry.
We've always felt Basecamp's pricing was very reasonable and competitive in most areas.
Podio
Unlimited projects? Unlimited items? Unlimited file space? It isn't exactly clear with Podio. Maybe that's due to the unique app builder paradigm they're under. Or they're still trying to figure those limits out. Who knows? We're going to assume those are unlimited until we hear otherwise. Podio charges per-user, with a different fee depending on the type account. They offer more advanced features, the most noteworthy being the Automated Workflows I just mentioned, for the Plus and Premium accounts only. If you're a firm with even just a handful of employees, this can make Podio get expensive very quickly.
Who has the edge on pricing? Basecamp.
Vendor Support
When you hit a point using the application where you're unsure how to use or find a feature, encounter a bug or are wondering if something is possible, how much can you count on the service provider to answer your questions in a timely fashion?
Fortunately, both Basecamp & Podio are extremely well documented with self-help guides covering every single feature of their respective applications. If you're willing to read, the information is available. But we all know how hard it can be sometimes to spare the time to comb through docs to find an answer. This is where a timely response from the vendor adds value to your subscription.
Basecamp
At the very bottom of the Basecamp screenshot below, you'll see the sentence "We've been responding to emails in 4 minutes lately,…" Basecamp puts customer support at the top of their priority list on a daily basis and clearly wants the world to know this. Basecamp is headquartered in Chicago, IL USA with remote contributors across the world.
They also offer an "instant reply on Twitter". Basecamp is known for their focus on speed. Whether it is the speed of their app or the speed of their courtesy, they don't want to keep anyone waiting.
Basecamp also offers free online classes.
Sure, but how satisfactory is their service? Well, Basecamp is not ashamed to publish a tangible metric to the World. Below, you'll see a screenshot where they declare how the customers have rated their service after a request. I have confidence that 89% is not skewed in their favor. They're clearly self-evaluating the quality of service, on a daily basis, and using the responses to seek ways to improve.
Podio
We mentioned earlier, Podio is "the new kid on the block". They were a startup founded in Denmark and have since joined the Fort Lauderdale, Florida USA based Citrix family. Can we expect them to have as stellar of a support infrastructure as Basecamp's 15 year old one? Maybe. We haven't given them a handicap for the other comparison topics. Has the reality of their origination and newness effected their ability to provide timely support, yes. We've experienced 12+ hour delays in support inquiries. We're not sure if our rep was stateside or in Denmark.
They do indeed have very good self-service channels and a community. We've all tried to receive support through forums. It is rarely ever faster than the vendor, except maybe in the case a vendor provides little-to-no support at all, which is rarely a good thing.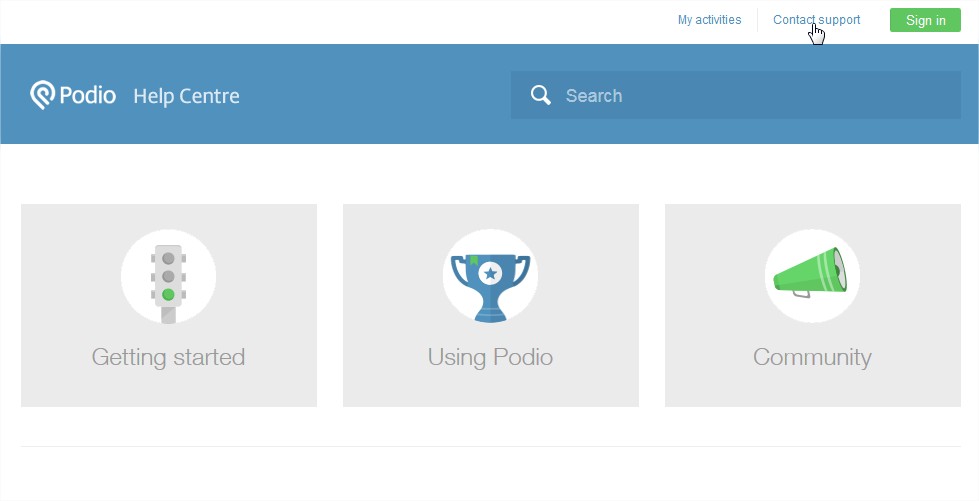 Podio does, however, give you a dedicated Account Manager when you join. But, for some reason, the "instant" messaging with the rep, was rarely ever instant. It wouldn't be unusual for a message to go unanswered for an entire day.
Podio is so new. They appear to have the resource intent to provide customer service at a very high level. We recognize there are only so many hours in a day. That training and competent staff is needed to deliver on service expectations. We're also a pretty self-sufficient bunch and the tools are easy enough to figure out. So we'll allow them leniency on this topic for now.
Who delivers the best Vendor Support at this juncture? Basecamp.
Conclusion
It would not be fair to consider this review and comparison the most exhaustive possible. I evaluated them within the silo of our usage, in our specific industry of creative services. There are also many features and benefits both platforms offer which we did not cover. And this is software. Not just any software either. This is software as a service in the burgeoning cloud computing era. That means these applications improve and evolve every single day and instantly for every user. It would be naive of me to assume these services won't change. We must fully expect the points made in this article to be contradicted within a pretty short time window. If you use or support one or the other, we encourage you to point out those changes in the comments section below. Please share your thoughts, experiences and findings with the community.
If you are on the Basecamp or Podio teams, we hope you will find our review to be objective and fair. More importantly, we want to thank you for the obvious hard work you have invested to develop two of the most extraordinary web applications on the internet today. We wish you both the most continued success you can earn and offer our sincerest respect and admiration.
As for the final "edge" numbers.
Basecamp: 7
Podio: 5
Technically, Basecamp is the deserving winner, of the topics we looked at, merely in our opinion. That said, Basecamp started more than a decade earlier than Podio and only surpassed "the final score" by two points. This makes Podio a formidable competitor in the upper echelon of online Project Management platforms 37 Signals (the company behind Basecamp) has dominated all these years. Will this keep Basecamp on their toes? Maybe not specifically. If you read the latest letters from 37 Signals on their site, you'll learn Basecamp is on the verge of more relentless progress than ever before. Basecamp won't be unseated anytime soon.
What project management software does Go Media use and why?
Podio.
It was a grueling decision to decide to forgo Basecamp. Our decision process covered more than the topics here and really helped write this article for us. We decided on Podio because we're confident they're in it for the long haul. We believe they'll correct the shortcomings. If you get a chance to test drive Podio, which I highly encourage, I have no doubt you'll be thoroughly impressed with the quality of the software. It speaks volumes about the talent of their leadership, design teams, and engineers. They clearly have an exceptional team with World Class standards and ambition.
A pivotal factor in our decision to go with Podio is the flexibility of the app builder. Go Media is different than many design firms because we actually operate several different subsidiaries of the design service company. We have our annual Weapons of Mass Creation creative conference we host in Cleveland. We also have several product and platform services, such as the Arsenal and Mockup Everything. These other departments of our operation have different needs and workflows. We felt Podio offered the most flexibility to be able to manage our small enterprise within one platform. So far so good.
So there you have it. I hope we've provided enough of the pros and cons to help you make an informed decision about which platform is the right fit for your business. Thank you for taking the time to experience our review. I have no doubt in my mind, if you choose either, keeping your projects on track with these innovative and powerful solutions will be a success.
All Basecamp screenshot images are copyright ©2015 Basecamp. All Podio screenshot images are copyright ©2015 Citrix Online. Content, designs, pricing & other implied features are subject to change.
WordPress SEO by Yoast Tutorial for Dummies
Ready to enter the wild world of Search Engine Optimization?
I promise that, by the end of this simple tutorial:
You will no longer shrink under a desk whenever "SEO" is mentioned in conversation
Your websites, web pages or products will begin to bubble to the surface in more searches
You will feel more confident, and (gasp) maybe even become the SEO master, in your workplace.
It is possible, young Jedi.
What is SEO?
Per Wikipedia, SEO or Search Engine Optimization is "the process of affecting the visibility of a website or a web page in a search engine's "natural" or un-paid ("organic") search results.
This video by Search Engine Land explains SEO quite simply and nicely –
Tutorial Time –
For the purposes of this tutorial, I am going to show you how I worked my SEO magic on this very blog post, created and written on Go Media's 'Zine in WordPress. To follow along, you'll need to install the WordPress SEO by Yoast plugin.
Today's Challenge

The goal of our tutorial is to take our blog post up in ranks, giving it the most excellent rating possible per our WordPress SEO by Yoast's strict standards.
To gauge your progress by Yoast's standards, you'll want to view the SEO Check indicator on the right in the Publish panel. When the SEO keywords and content has been fully populated, this will turn green. But not before cycling through the following colors, starting with N/A or not applicable (meaning, you haven't started your process) to:
Bad =

red

Poor =

orange

Ok =

yellow

Good =

green
Thinking of working through these indicators, to me, is kind of like playing a game, and if you see it this way, it can actually be kind of fun. (Yes, really!)
Ready to go to green with me?
The General Tab
Let's start by scrolling down to the WordPress SEO by Yoast form under the Editor. Here, under the General Tab, is where all the magic happens.
1. First, let's start by choosing your Focus Keyword.
For the purposes of this blog post, I started off with a brainstorming session to land on my keyword phrase, "WordPress SEO by Yoast Tutorial."
As you'll soon learn, the focus keyword or keyword phrase is pretty much the most vital element of the plug-in, so do assure that whatever you pick is well thought-out, relevant and natural. This should match what you think the user, a layperson, would type into Google.
This also gives Yoast the info it needs to test the rest of the fields. You'll use the Focus Keyword/phrases to populate the rest of your fields here under the General Tab. Keep in mind, this focus keyword or phrase will most likely make an appearance not only in your content, but oftentimes also in your title, captions, URL and more. Make sure it will work across the board.
If you need more help, check out Yoast's post on choosing the perfect focus keyword for more on this topic. The best part about the plug-in is that when you start typing keywords relevant to your topic in "Focus Keyword" space, Yoast will automatically give you like-options to choose from. Soolve is another great place to search possible focus keywords/phrases.
2. Now, let's select our SEO Title. 
Your SEO Title is the title that will appear in Google's search results. Your keyword should be reflected here. (Be careful, it's limited to a fixed width, so don't get all wordy on me.) I chose "A WordPress SEO By Yoast Tutorial for Dummies." As you'll notice, I've included my exact keyword phrase, "WordPress SEO by Yoast Tutorial" here.
3. Let's get into our Meta Description next.
Your Meta Description is the small description under the title in your Google search. It MUST be plain english and NOT just a bunch of keywords. However, you want to intersperse keywords with your explanation to be successful. (Again, limited to a fixed width. Go over and you'll get a deduction, so to speak).
4. Now click "Update" in the upper right hand side of our screen (the Publish panel) and take a look at your SEO Indicator. How are you doing? If you've moved from N/A through bad to poor and above, give yourself a pat on the back. If not, don't worry. There are still many ways we can improve.
5. Let's take a glance at our Snippet Preview.
Your snippet preview gives you a glimpse of what the typical search engine excerpt of the page will be.
Because of the hard work we've already put in, it should look all nice and neat. Remember, if you've gone over the fixed width, it might be looking kinda wonky. Fix that.
Now. We're all good. That wasn't so hard, was it? Let's move on!
6. Gain brownie (or shall I say greenie) points by adding your keyword to your page url
mine:  http://gomedia.com/zine/tutorials/wordpress-seo-by-yoast-tutorial/
Warning: If you are working on your SEO retroactively: think long and hard about whether you want to change your URL. If you do, make sure your 301 redirects are in place.)
7. Continue to "power up" by adding your keyword to your article heading, if you so choose.
8. Do a little dance.
If you've followed all of the steps as listed above, you're already golden, or shall I say, green. Check the upper right hand side of your screen, where after "updating" your post, your SEO indicator should be giving you a virtual high-five. Your focus keyword notes, as shown below, should also be reflecting the positive changes you've made in your Article Heading, Page Title, Page URL, Content and Meta Description.

If that sounded too easy, in some cases perhaps it was.
There are times when your focus keyword or phrase may not fit into all of the boxes as nice and neat as illustrated above. Perhaps your heart is set on the focus keyword, "WordPress SEO by Yoast Tutorial" but you are sold on the title "How I Came to Love SEO and You Can Too". Perhaps your focus keyword just doesn't work into your header or content the way you'd like. All you can do is you best: follow your instincts, while mindfully working with the plugin, too.
9. If you haven't yet hit your "green" rating, head over to the "Page Analysis" Tab to find out how you can improve, and therefore more towards that green light you're striving for. More on that next time!
Remember, relax and enjoy "playing the game." Stay tuned to the 'Zine for some more tips on how you can work towards that green light.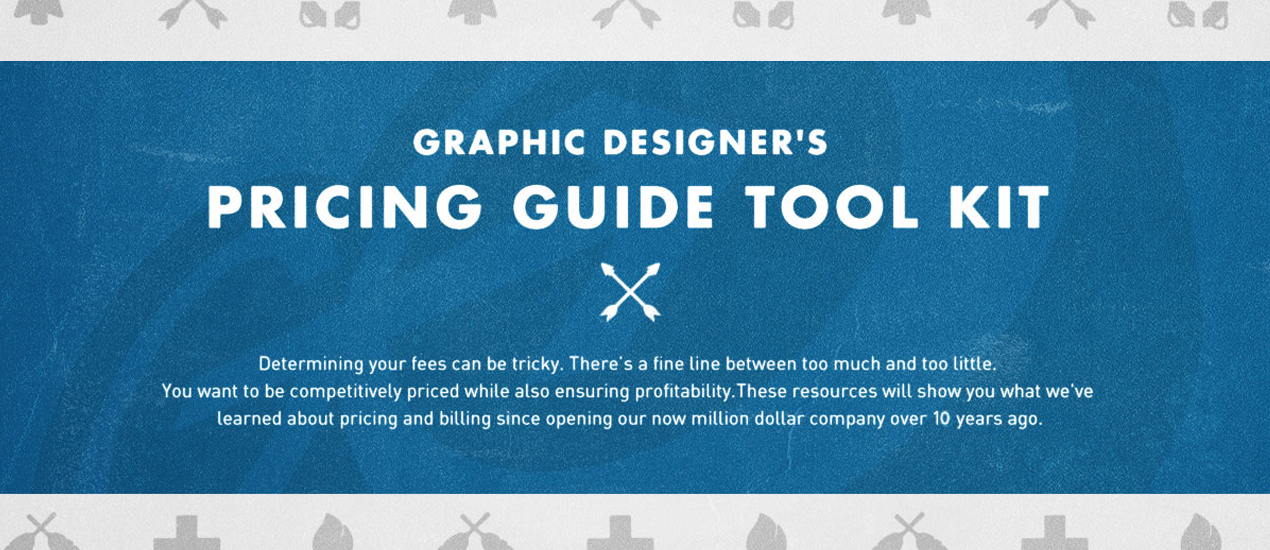 It's Time to Get Paid What You're Worth.
You in?
Our Graphic Designer's Pricing Guide Tool Kit is chock-full of resources to show you what we've learned about pricing and billing since opening our now million dollar company over a decade ago.
For $25, you'll get access to 5 highly acclaimed advice documents from Go Media, Cleveland's best website design company, including expert advice for freelancers and small business owners. We also hook you up with William Beachy's eBook, Drawn to Business, which includes invaluable information on how to maintain competitive pricing while also ensuring profitability.
It's time to do this right, once and for all.
Categorized:

Go Media's Arsenal, News

Tagged:

advice, arsenal, Drawn to Business, entrepreneur, freelance, kit, pricing, profitability, small business, tool
Go Media Cleveland Creative Studio: Our 2014 in 3 Minutes
Go Media is so much more than a creative studio.
Small in number, we are mighty in what we set out to achieve each and every year – from our passionate web design, logo, branding and print design projects, to our product Arsenal, our blog, our subscription based mockup sites (Mockup Everything and Shirt Mockup), video series (On the Map) and annual design conference (Weapons of Mass Creation Fest).
Not to mention the other hijinks that ensue throughout the year due to our collective love for design, community, life. Enjoy our look-back on 2014.
We hope to see you in 2015!
Go Media on Facebook | Instagram | Twitter | Google+ | LinkedIn
Weapons of Mass Creation Fest on Facebook | Twitter | Instagram
______________________________________________
About Go Media:
What does great design mean to you?
For some, it's all about sales and results. For others, it's about winning that next big award. At Go Media, a Cleveland web design, branding and print design studio, great design is the product of passion, purpose, and possibility. It's a place where the art of communication is expressed in ways that surprise and satisfy our clients.
Our Ohio City headquarters is buzzing with artists, strategists and enthusiasts who approach each new project with an eye for detail and an ear for objectives. The result? Visually stunning concepts that captivate, compel purchase and even earn a few awards.
How can we help you express your next big idea? Get Started Here!
Categorized:

Graphic Design

Tagged:

aaron roberts, bill beachy, bryan garvin, carly utegg, chris comella, cle, cleveland, dave romsey, go media, go media music video, gomedia music video, heather sakai, jeff finley, kim finley, lauren hudac, lauren prebel, mockup everything, on the map, renee gabella, shirt mockup, weapons of mass creation fest, William Beachy, Wilson Revehl, wmc, wmc fest
Album Design Inspiration
If you're a fan of the 'Zine, Cleveland's best website designers, Go Media, and Weapons of Mass Creation Fest, you've heard the name Troy DeShano. No stranger to the design community, Strong Odors Artist and Illustrator, Troy is constantly creating, collaborating.
A few of his projects include the Old and New Project, a growing biblical art and design collection he runs with fellow artist and designer Jim Lepage, a photography project highlighting his cancer diagnosis and journey, and speaking engagements including his recent time on the Weapons of Mass Creation Fest stages.
Troy's most recent work, a collaborative design project called FUTURALBUM, invites top international graphic designers to contribute re-imagined cover art for any album they choose. The goal of the project is to give the artists an opportunity to design something "just for fun" – a rare treat for those of us often bogged down with design work tasks.
Let's check in with Troy, as well as some of his contributors, who will tell us a little more about this exciting project.
Troy:
I'm not sure exactly what "inspired" FUTURALBUM, other than the fact that when I first discovered Flickr's Internet Archive Book Images it blew me away.
I definitely wasn't planning to start another personal project. The last thing I needed was one more distraction with no paycheck to show for it. But some recent soul searching had shifted my focus into music design, and here was this super cool resource I wanted to share with all my peers—so the idea just kind of grew out of that.
I had enough experience running Old & New with Jim LePage over the past few years, I knew how much time a project like that requires from both organizers and contributors. So I decided to keep it very, very simple. Invite friends, collect designs, post designs. That's it.
I just wanted FUTURALBUM to be fun.
With constant anxiety around client approval, and growing peer pressure to always create hand-drawn lettering, illustrations or even your own fonts for every single project, I thought this could be a great outlet for a bunch of us to create something just for fun—like we did before graphic design became "work."
I give each contributor great freedom to create the art they want. They choose the album, and can do multiple designs if they feel inspired. Some get a kick out of throwing a bunch together in an hour, while others invest major time into a single album cover design. By adding a few simple but strict "rules," it challenges each to exercise that creative muscle in the way only possible when working with limited resources.
My favorite Milton Glaser quote: "The next time you see a sixteen-color, blind-embossed, gold-stamped, die-cut, elaborately folded and bound job, printed on handmade paper, see if it isn't a mediocre idea trying to pass for something else"
When I set out to do a painting, I know it would be easier if I had this nice big canvas with which to begin, but I have the extreme limitation of my non-existent budget. In fact, I'm totally broke and can't justify spending even a dollar on paint or brushes or especially canvas. So I draw from that folk-art spirit and just create the best work I can using whatever happens to be nearby.
What is really amazing, and I know most fellow creatives can attest is how those limitations naturally force me to be creative. We just sadly forget it sometimes, because we imagine eliminating the frustration with added resources will make the work easier—and therefore better.
Here's another case where "life imitates art," right? We imagine the benefits associated with more money, fancier phones, faster food, and less work will make life easier—and therefore better. What we're really doing, however, is robbing ourselves of the conflict, the struggle, the wrestling that makes life interesting and fun and exciting and worth living. It's in the act of overcoming (or struggling with others to overcome), in which we discover purpose and joy and satisfaction.
It would be a lot easier to paint on an actual canvas, but would that resource miss the inspired quality I might unearth by nailing a bunch of boards together for mine?
Of course for all this talk of the valuable impact of limitations to spur creativity, I'm a firm believer that rules are obviously made to be broken. Can't wait to see the exciting ways the rules of FUTURALBUM are challenged by these incredible artists this year!
Check out the designs and short interviews with the designers below:
Tame Impala, Lonerism
Design by Karen Kurycki
Go Media: What inspired you to create your piece?
"I love this album by Tame Impala. Their music is defined as "Psychedelic rock" and reminds me of something you might listen to while tripping on acid in the 70s (not that I've experienced an acid trip in the 70s) but you can imagine what it might be like if you did. I wanted something that conveyed the idea of floating through space or a tunnel; or like the way a kaleidoscope works—with multi-colors and dimensions—so when I was searching for an image in the Flickr album I was looking for something that might reflect that idea. I stumbled upon this picture which was actually some sort of cellular/amoeba structure and thought it might work perfectly, so I combined it with some of my watercolors and multiplied the layers in Photoshop. I had a lot of fun working on it, thank you Troy for inviting me to participate!" – Karen Kurycki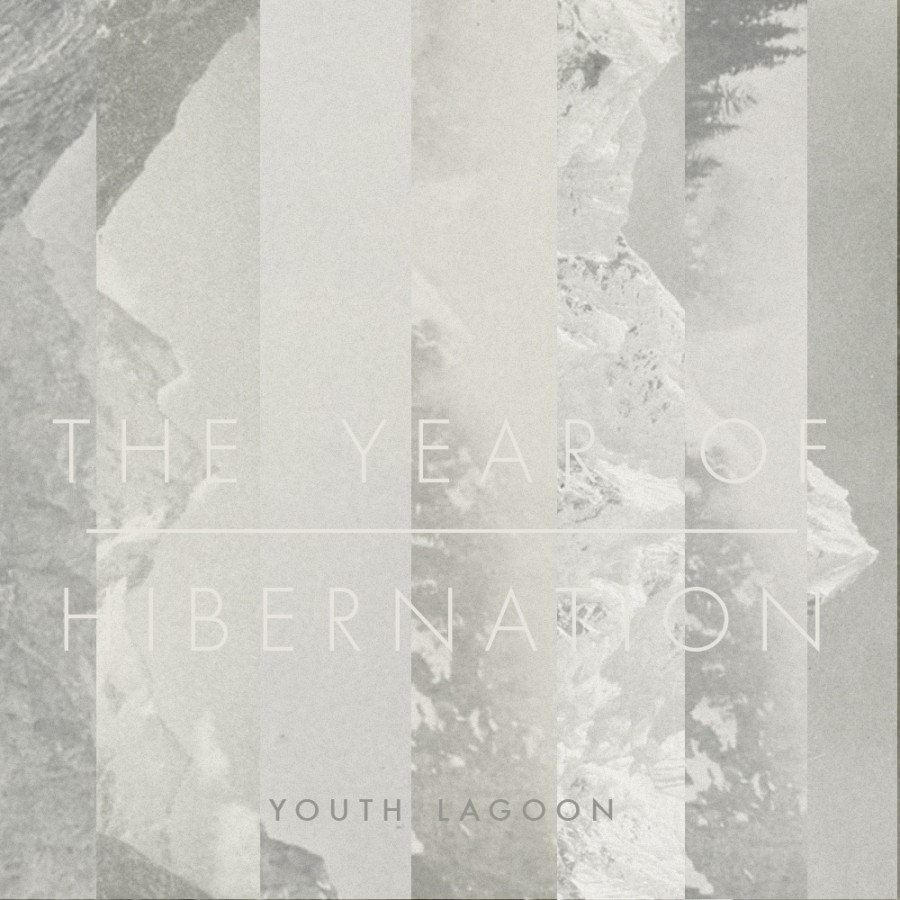 Youth Lagoon, The Year of Hibernation
Design by Liz Schaeffer
Go Media: What inspired you to create your piece?
"I think the nostalgia, that listening to this album always give me, was my first source of inspiration. The album, The Year of Hibernation, totally brings me back to a winter where I was hibernating in my apartment and binging Trevor Power's (Youth Lagoon) music."
In what ways does music inspire you as a designer?
"I have tendency of indulging in genres of music at a time and what is most inspiring while doing so, is how an on going playlist can help me get into a flow state while I am designing, drawing, whatever the task at hand may be – it helps me lose track of time, in the best way." 
How did limitations spur creativity in this project for you?
"I actually love having limitations while designing – it is like solving a puzzle. Troy's limitations, especially, I think prompted some really great and unexpected results, which leads me into the next question.."
What what most exciting for you in this process?
"Using Flickr's Internet Archive Book Images was exciting for me. First, to search around through what in the collection resonated with me and my nostalgia with the album. Then, figuring out a way to manipulate these photos of concrete things (in my case, old landscape photos) into the abstract disposition that the album and winter, gives me." –  Liz Schaeffer
Flaming Lips, Yoshimi Battles the Pink Robots
Design by Anne Ulku
Go Media: In what ways does music inspire you as a designer?
"Music creates a visual language in my mind. When listening, I imagine abstract graphics, colors, or patterns that might associated with the sounds or story of the lyrics. Music is a way to stretch my imagination as a designer. Even if the design may not be fully executed, listening is still a good creative exercise." – Anne Ulku
Ellie Goulding, Bright Lights
Design by Christine Gerhart
Go Media: How did limitations spur creativity in this project for you?
"The limitation of this project pushed me to strip away all that was unnecessary and get to the essence of what I felt the album was about. It was harder than I expected, but once I finished once design, I couldn't wait to do another one." – Christine Gerhart
Go Media: What inspired you to create the piece?
"I actually got stuck on the idea of Radiohead being such a mecca for designers, like it was an obvious choice. BUT. The title "In Rainbows" immediately felt like it could be all sorts of images, and I was excited to play with something colorful like a rainbow, so that's why I decided to work with this album in the end." – Margot Harrington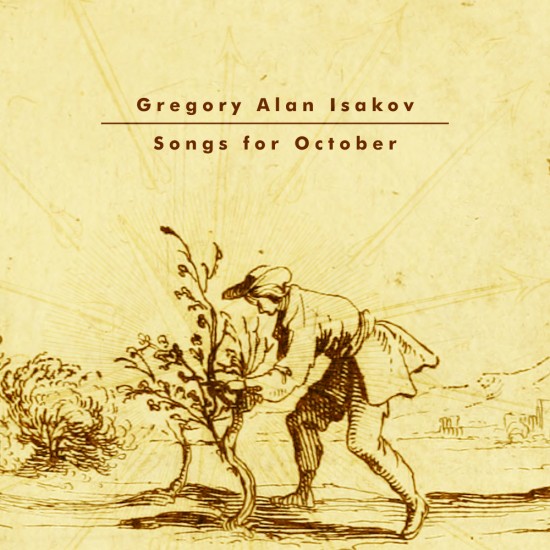 Gregory Alan Isakov, Songs for October
Design by Nick Evans
Go Media: What inspired you to create your piece?
I have such a wide scope of music taste that it was hard to really nail down an album cover that I wanted to refresh with my design. So what I did was cycle through my Spotify list and found some artist that I have been listening to for a while and looked at their artwork and was like, "Hey, this could look a little better if we went with this." One of the things about this project was that there were two things that were required, using the photos from the Flickr album and the font Futura, which is one of my all time favorites. So with that in mind it was a matter of finding those images that I thought could go together and really go great with the album of choice. It took a while to search through the site, but I landed on a couple that I knew in my mind that they would work. I put the album on and started putting it together. The music really helped in the process as well, especially in the coloring.
Go Media: In what ways does music inspire you as a designer?
Music does a LOT for me when I design. It really sets the mood and pace of my creative runs. Like I said I have a wide range of taste of music and so it really kind of depends on what mood I am in. Right now I am in a rock funk, so its a lot of hard hitting stuff, and that really gets the juices flowing. I would say it's a big part, because there is not a time that I am not doing work and not listening to tunes. Its not cool not having music playing…just not right.
Go Media: How did limitations spur creativity in this project for you?
I think it really helped narrow the focus a TON. Not saying that I don't like creating something new, but with this one, it harked back to one of my favorite design "genres" of using classic or old artwork. Growing up and becoming a designer I always enjoy seeing how other designers used classic photos and images with album art or ads, or whatever. So this was like a dream project for me. I embraced everything about this project's limitations.
Go Media: What was most exciting for you in this process?
I think it was being a part of a community of designers that I look up to or envy and see my work next to theirs. You have to respect those who inspire you. It made my day when I had some fellow designers recommend me for the project, I couldn't thank them enough for doing that. So I just am so honored to be on this page. I have always wanted to participate in a community design project, so this has been an EPIC experience. I also really loved the part when they tweeted out the link and said that the artwork was up on the site. I was like, YES, and the other great thing that they are doing is including the artist of the album as well. Very sweet! I think that is great of them to do that, might lead to other opportunities for the artist to maybe get noticed or be able to do some work. Two fold.
Killer Mike, R.A.P. Music
Design by David Sizemore
Go Media: What inspired you to create your piece?
"My inspiration was primarily informed by the volume of visual assets I needed to acquire. Because I wanted to do more than just a cover, I needed a series of images that would compliment each other."
In what ways does music inspire you as a designer?
"I normally can't listen to albums I'm not extremely familiar with unless I'm doing rote production work. I only have a dozen albums I "design to," augmented by songs I'll listen to on repeat for hours. So when music inspires me, it happens distinctly away from the design process. I like it that way."
How did limitations spur creativity in this project for you?
"Limitations are great. When you don't have to consider your typeface, you can focus on layout and composition. I was able to find base images and produce all my pieces in just a couple hours because the boundaries honed and expedited the process."
What was most exciting for you in this process?
"Freedom from client input combined with a clear brief excited me. It was an exercise, and exercises can be very rewarding when approached with the right mindset." – David Sizemore
Go Media: What what most exciting for you in this process?
"The most exciting aspect was Troy allowing me to make three separate covers for Rancid's "…And Out Come the Wolves". I enjoyed making my first cover so much and thought it'd be an interesting challenge to make two additional versions, much as you would with any design project. It's great that Troy designed Futuralbum to have a minimal amount of requirements, allowing designers the room to bring their own ideas to the project." – Alex Griendling
For more Troy: Strong Odors | Facebook | Twitter
Follow FUTURALBUM: Official Site (Tumblr) | Twitter | Instagram
Categorized:

Design Community, Graphic Design Inspiration

Tagged:

album, album design inspiration, art, collaboration, deshano, design, Flickr, futuralbum, inspiration, music, troy, troy deshano
Gender in the Design and Creative Industries
Today, Go Media, Cleveland's home for brand design services is adding to our series of captivating panel discussions from our annual design, art and music conference, Weapons of Mass Creation Festival. This discussion, entitled, "Gender in the Design and Creative Industries," is not to be missed. Held during the weekend of August 15 through 17th, 2014 here in Cleveland, Ohio, the panel was moderated by Raymond Bobgan, Executive Artistic Director of Cleveland Public Theatre.
The panel features Phyllis Harris, Zoe Renee Lapin, Dane Horvath, Treva Lindsey and Rusty C. Cook.
Watch the Video
Listen to the Podcast
Subscribe: iTunes • RSS • Stitcher • Soundcloud
---
Cover photo by Caroline Moore
| stay tuned for news about our next wmcfest |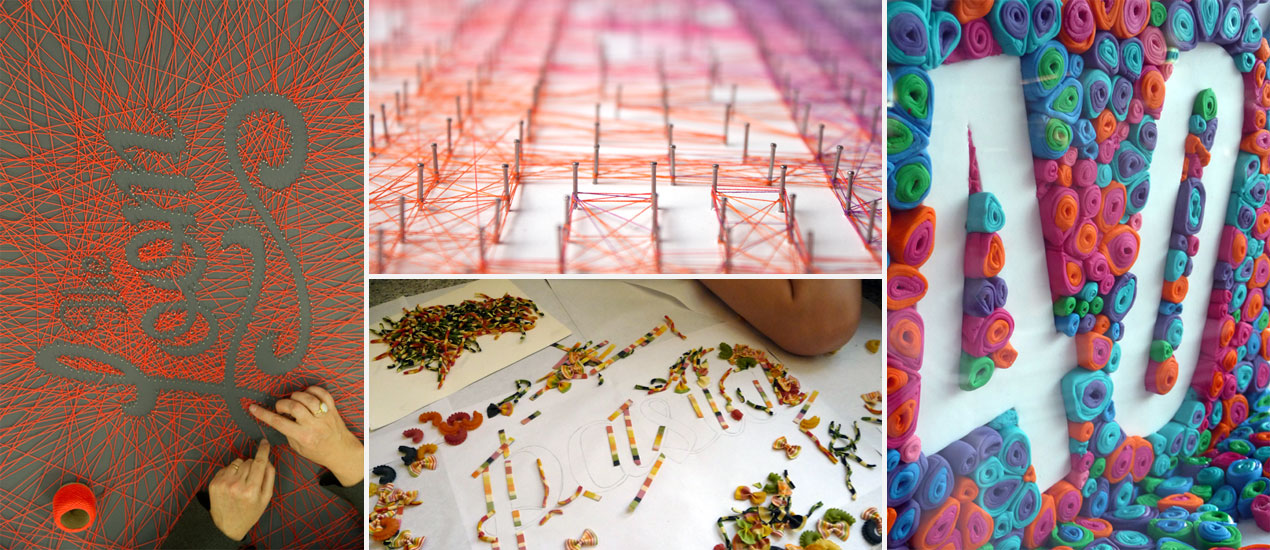 Header art work by Dominique Falla
Become a Master Typographer:
In this, our Become a Master Typographer series, we've discussed:
We've also shared 100 of our favorite Top Resources for Typography and Hand-Lettering. And today, we're here for what may possibly be our favorite subject of all (and what we touched on in our Pro Tips post.) Yep, today we're throwing all caution to the wind, thinking outside of the box and getting down and dirty with type. Just because we can.
Join us.
Think beyond type.
Now that you're getting comfortable examining and experimenting with type, it's time to put the pen down and think outside of the box. Today, we're chatting with some artists who have found success in typography with other, more creative mediums. These amazing designers include tactile typographer Dominique Falla, typographer/letterer Joseph Alessio, and graphic designers Alex Timokhovsky, Michael Mahaffey, Echo Chen and Maria Pisoni. Crafting letters with materials like food and other goodies. Here's what they recommend:
1. Find your inspiration, Follow through
"Sometimes the inspiration can come from the words and sometimes materials. If I see a new material I haven't used before, I will often generate a project based around the textures or colours of the material so I can use it for a project. If I'm given words from a client, or a phrase jumps out at me, I will look at how those words can best be expressed through materials.
I always keep a notebook handy and I engage in a regular daily process of stream-of-consciousness writing, and this way I can record ideas as they come to me, or mine my subconscious for ideas if I can't "think" of anything directly.
In the beginning, I was creating pieces based on personal interest, I would enter competitions and generate work for fun. Now most of my work comes about because a client has a specific project where they need a piece of tactile typography. I did a piece for Google last year where it was all about the branding for their conference. We used the Google colours and their conference tagline "Here's to the Curious" so that was mostly pre worked out for me, whereas I did some illustrations for a Seattle University Magazine where they provided the word and it was up to me to decide how to best communicate it." – Dominique Falla, Tactile Typographer
"Concentrate on your word or phrase first. My inspiration often comes from music. Spend a lot of time thinking about this phrase and how could it be realized. Make a lot of sketches, search letterforms. After that comes researching: make drafts, analyze and fix faults. When everything is okay, make a final version." – Alex Timokhovsky, Graphic Designer
2. Start with the Sketch
"The medium always informs the process, but for me, everything starts with pencil and paper. Small sketches, usually just a couple of inches across—starting tiny helps to solidify the overall composition. For a typical type treatment I'll stay on paper for a long time, fleshing it out, and sometimes I do 90%+ of the work on paper; other times I do it more quickly on paper and then take it to vector. For a physical piece, though, I make sure to test out the medium—how will the paint interact with this surface? Will this substance maintain its shape after I place it?—and it often takes a few iterations to get it just right!" – – Joseph Alessio, Typographer, Letterer
3. Emphasize Letters, Follow the Rules
"Care about every letter awareness. Materials should emphasize letters. Typography first!" – Alex Timokhovsky
"I'm a strong believer in fundamentals. Sometimes a creative medium is interesting enough that it can distract from a poor understanding or execution of typographic principle, but that's never ideal. Having the knowledge and skillset to bring quality letterforms into new media is definitely as important; otherwise it's not doing justice to the message you're conveying! Sometimes the message might include a vernacular and handmade quality, which offers more flexibility in regards to precision, but that's never an excuse for poor fundamentals." – Joseph Alessio
Dominique Falla—Tactile Typographer from Camille Santiago on Vimeo.
"Mostly the "rules" around typography tend to apply to large blocks of text. When I'm laying pages out in InDesign, this is where the balance, weight, proportion, multiple families, visual hierarchy, clarity, leading etc all come to play. Generally my tactile typography pieces are one or a few words so the rules applying to legibility, clarity, balance and kerning all definitely apply, but paragraph styles and layout tend not to. The other thing to bear in mind when creating custom type pieces is that if you're basing your design on an existing typeface, they have worked out a lot of that for you, but if you are creating custom type first, I would spend a lot of type refining that before you then render it in non-digital ways because you tend to lose legibility when you make type out of cheese for example, so you need to make sure the type is rock solid as a vector or hand drawing before you mess with it any further." – Dominique Falla
4. Be Legible
"What I think is important, over rules of typography, is the legibility of the final product. As a designer, my job is to communicate for my client in (hopefully) a beautiful, thought provoking way. If you can't read what I've designed, then I haven't done my job and am doing a disservice to my client." – Michael Mahaffey, Graphic Designer, Illustrator
5. Communicate Passion
"The crew at Niedlov's Breadworks has more passion for baking bread than I think most people have for anything. They're kind of into it. It would have been easy to grab a nice typeface, set it all tight and pretty on top of a sweet bakery photo and be done with the project, but I wanted to show the amount of painstaking work they put into making their bread. That started with hand lettering their tagline "We Love to Knead, We Knead to Love." After I felt like I was in a good spot with that, I scanned and projected the layout facing downward onto a table and got to work kneading dough. Shaping dough into letterforms is in no way fun, nor easy. I promise. But in the end I felt like I had a beautiful piece that aligned with their brand and voice." – Michael Mahaffey
6. Understand the unique challenges
"I think taking time to resolve the typography BEFORE you work with unusual materials is really the best advice I can give. If the typography is clean and solid and working well as a vector or clean drawing, then you introduce the materials, you're less likely to run in to trouble than if you just pull out some materials and start playing. There's certainly something to be said for experimentation, but I always resolve my letterforms first, especially if it's for a client. It might be the most creative piece you've ever seen, but if you can't read what it says, the whole project was a waste of time.
In terms of challenges with my work, the main ones are repetitive strain injury and boredom. My techniques, especially my string ones are very time-consuming and tedious. On the larger pieces, my husband helps out so we can talk to each other and share the load. I also work with camera operators on a regular basis so it's nice to have them to talk to. I sometimes watch movies whilst I work, or listen to music as it can be very boring. This is why I like the onsite installations the best, such as the Google project, because there are always things happening around me and it keeps it interesting. I've had some very late nights alone in my studio winding string that can be very depressing, so more installations please! I like people and noise and movement around me." – Dominique Falla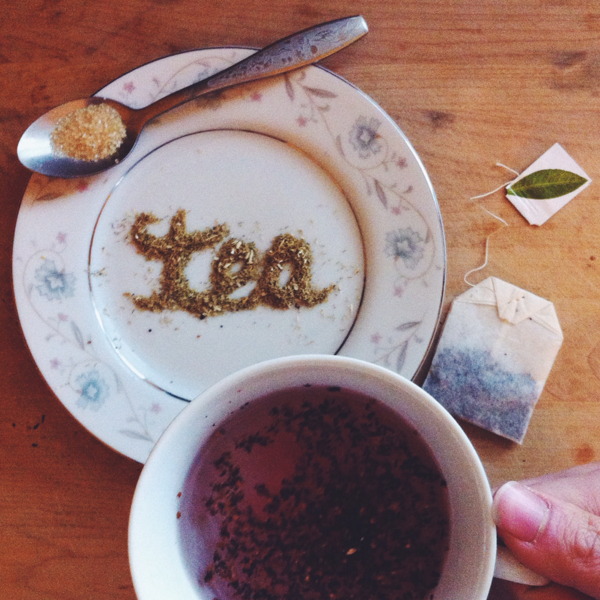 "I always approach food, paper, and other types of non-traditional typography with an open mind. It's important to be patient and set aside a good block of time when working with these mediums. Food can be a bit difficult to work with, and it often doesn't behave in the way you would expect it to." – Echo Chen, Designer, Painter
"When working with some unusual materials there's always challenges, for example in the project shown above, I wanted to make sure that every leaf was as big as the others and the same color. As you're not working digitally, you can't go back with a simple "ctrl+z". In my case I first prepared all the leaves and left them there to take the picture the day after. When I came back I found that all the leaves were dry and wrinkled. I had to do everything again. It's always a challenge working with materials, but when the work is finished the satisfaction is higher." – Maria Pisoni, Designer
7. Be prepared for massive rewards
I grew up in the wood shop with my dad watching him make things with his hands. The design business generally happens in a "we need this yesterday" fashion, so it's really gratifying when I can walk away from the computer and work. Making things out of non-traditional materials with my hands is nostalgic and meaningful. I was able to share my passion for typography by communicating Niedlov's passion for making bread to the world and I think that's pretty damn awesome. – Michael Mahaffey
8. Push the Limits
"So far I've worked with fresh italian ingredients for my Gusto piece, chocolate powder for Cappuccino, I've worked with cake and fondant for a 40th birthday cake, dried pasta, cake decorating gels, tea leaves and pizza ingredients. They all come with their own set of challenges and again, it's like with anything, the ingredients need to reinforce the message. There's no point making typography that says something different to what it's made out of, it just doesn't make sense, so if you can think of something that hasn't been done yet, then do it.
I'd recommend experimenting first, food styling is one of the most difficult types of photography because you only have a certain amount of time before some ingredients spoil. You also don't necessarily need to use the thing you're talking about to convey the look of the thing. For example, I wanted a really bright sticky look for a piece about Gelato, but real gelato just wouldn't work, so we used cake decorating gels instead. It gave the look l was after without using the real thing. There's a saying in styling photography that the camera only sees the last coat of paint, which means, it doesn't matter what it's made out of so long as it looks real in the photo. Obviously if you're making something for eating or installation though, then the thing needs to be real.
You should also be careful when making the real thing that it tastes good and doesn't poison anyone. I made a typography cake in conjunction with a chef because at the launch, the piece got eaten, so we had to make sure it looked good for two hours then tasted great for two minutes!" – Dominique Falla
"There's so much possibility out there, and so much fun to be had. Nail down your fundamentals, and then explore! Always stay away from copying—it's simply being creatively negligent, but it's also creatively unfulfilling and there are so many possibilities out there that you can find instead. Otherwise, there's a world of interesting ideas out there!" – Joseph Alessio
– What creative materials do you enjoy working with? What challenges have you faced? Share with us in the comments below! –
More about:
Dominique Falla | Twitter | Dribbble | Facebook | Tumblr
Joseph Alessio | Twitter | Tumblr | Pinterest | Dribbble | Instagram
Alex Timokhovsky | Skilled in Letters Blog | Dribbble | Facebook | Instagram
Michael Mahaffey | Twitter | Dribbble | Vimeo
Maria Pisoni | Flickr
Echo Chen | Instagram