Articles by:
Madan Pariyaar
Measuring the efficacy of your content marketing efforts isn't something you can just do on the fly. A lot goes into making content marketing measurable.
In this plain-speak, non jargon post, we will take a look at how one can go about creating an end to end strategy that takes the right data and uses it to draw insights that can further inform your content marketing strategies and efforts. There's more to it than tracking pageviews on Google Analytics, you know.
This is divided into three parts that ought to apply to content marketing efforts for most business objectives. A wholesome measurement strategy essentially answers three key questions and lays down the groundwork for doing so:
What to Track (aka, KPIs)
KPIs, or Key Performance Indicators are basically metrics that are important to you. Remember that not all of the analytics data holds the same importance for your business or content marketing objectives.
Here it falls on to you to outline what content marketing success means to your business. This will inevitably involve nailing down the top priorities/goals, marking the metrics that will help you monitor progress of those goals, establish benchmarks for your business to adhere to. Here's how you can do it, considering you already have a sizable content centric marketing game going.
Content auditing
This helps you understand what kind of content you have published, whether it did what it was supposed to do, and whether it sets a benchmark for future content marketing efforts. Taking an inventory lets you sort valuable content from garbage pieces, and once you know the kind of content that's valuable to your business, you can put more energy into trying to create more of that kind.
This can take a while, so be prepared for it. Make a list of everything you have published, media format (text post, video, ebook), and distribution channels, etc. You can use Screaming Frog or Export the google analytics data to CSV if you don't want to do it manually.
Then go through the inventory, matching content with easily identifiable metrics for success. The posts that ranked high on SERP, or the most twitter shares to its name? This should give you a fairly good idea of which direction your content has been going this whole time.
Setting Goals
The success of your content will depend on more than just previously mentioned metrics you've audited against. Think – What's the most immediate big-picture goal? Website traffic, brand awareness, leads and conversions, or something else? You could even be looking to reap greater benefits by employing the cheapest way to make a website. In the end, it's all about accomplishing individual website content and marketing goals.
This step helps you prioritize the content marketing goals so the efforts can be focussed accordingly. Once you have the goals, define KPIs for measuring how your content is performing in regards to that goal.
This is simple when you think about it critically. For instance, conversions and leads can obviously be measured by number of forms filled, newsletter subscribers, etc. Brand awareness is directly associated with traffic growth (page views, referrals, etc.). You can also define KPIs by each content type for more granular measurement and monitoring. Check out this handy guide from Content Marketing Institute to see the KPIs that commonly go with each content type.
Tracking and Measuring Data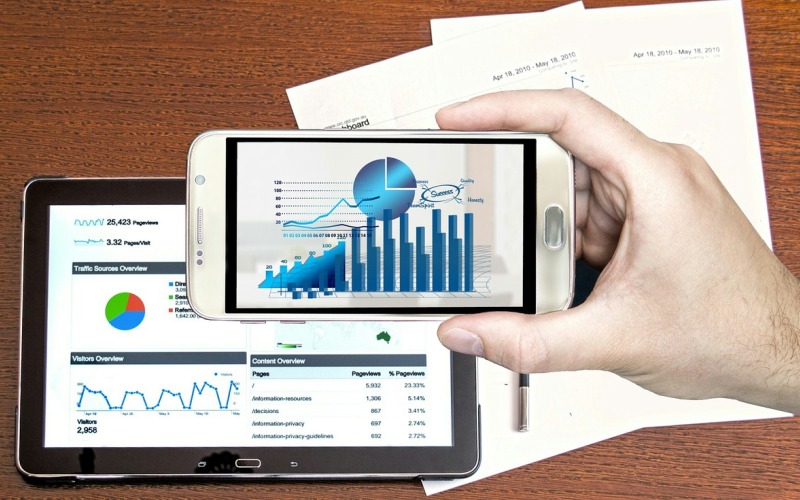 By using the right techniques, you can keep track of data and measure your content's performance at any given time. Whether you're starting a website or managing an existing one, this section should teach you to incorporate data into decision making right from the start.
For common, automated measurement, the most popular tool available is Google Analytics. With a few clicks, you can use it for day to day monitoring and analysis. And you can look up others, like Mixpanel, for deeper, more customized insights.
The focus of this section, then is on the following:
Setting a Schedule

: Measuring your KPIs too often is just as detrimental sometimes as not doing it at all. Analytics tools need data to report on, and for that to happen, you need to give it time to accumulate. Any meaningful insights or patterns need time to emerge, but that's not to say you can leave your measurement tools unattended for prolonged periods of time either. Start with a monthly-basis KPI tracking, compare with previous month's performance to see the differences. From there, customize to your needs and account for seasonality.

Customizing your Dashboard

: The KPIs that are most significant to your business need to be front and center so everything you publish gets measured – and monitored – on those grounds. Easy enough to do so in Google Analytics. Good way to start is by adding metrics like page views, organic traffic,

direct traffic,

bounce rate, referrals, etc. but you can add more or less, depending on your goal priorities.
Once you know what to monitor and how to keep it within easy reach at all times, you will have no trouble creating a simple editorial status report when the time comes to share the state of your content marketing efforts with the rest of the team.
Drawing Insights from Data
You can very well track all the metrics your analytics dashboard has and still not glean anything truly useful if you don't know understand what those metrics mean for your goals and objectives. That's what the previous two points were partly about. Now that you understand what your metrics represent, you can use the data tracked to really see how the content marketing efforts are doing and identify missed or growth opportunities.
You can use Google Analytics to great effect in this case with a few tweaks and custom made reports that will tap into the metrics and draw insights automatically for easy access. You can head over to Google Analytics Solutions and import some of the more popular user-created reports for yourself from within the analytics dashboard. Whatever else you pick, I'd suggest you also get "SEO custom reports" by Greg Habermann as well as "Site Speed Metrics by Browser and Browser version" by LunaMetrics.
The Upshot
Just like publishing content, monitoring and measuring its efficacy is a continuous process that involves multiple steps and iterations. Even if you do come up with a workable monitoring and measurement strategy, there's no telling when you'd have to adjust or tweak anything – from KPIs to custom reports or basic benchmarks that spell success for your business. And that's not a bad thing at all. Continuous iteration is the name of the game. It's how we learn and grow.
E-Commerce Navigation Best Practices & Site Navigation Guidelines
Running an E-Commerce business has its own perks and obligations; the perk of access to a wider audience and the obligation of meeting the latest E-Commerce trends. Both these aspects have an impact on how your online business website is going to perform.
Several studies have shown how weaving together the fabric of an E-Commerce business involves taking care of the site's usability through enhanced navigation and well laid out product/service categories. So, what are the guidelines for enhancing your site's navigation and making the site categories more efficient?
Let's find out.
Fast loading website
A speedy website is a compulsion, regardless of the kind of website you are running. And when yours is an E-Commerce website, the need for speed is even more because you simply can't afford prospective buyers abandoning your website due to a website that lags. Every time you make a website, it is important to keep in mind that if your website fails to load within 2 seconds, its abandonment percentage will be high.
If you want to improve the loading time of your website, you must put the following measures in place:
Use a reliable web hosting service. Before you square in on a particular service provider, always go through the reviews. You can rely on reputable web hosting services such as 000webhost.
A Content Delivery Network (CDN) makes it easy for your website to show up swiftly on all geographical locations.
Optimize your eCommerce website to clear the clutter.
Since an eCommerce website requires high-quality product images for display, consider compressing them to save the bandwidth.
Compact yet comfortable product listing
The traffic to an eCommerce website is determined by the user-experience offered by it. Since everyone is on this website to look for a product of their choice, the product listing is certainly the most important thing. However, the catch with an online shopping website is that it needs to furnish the maximum information about a product on the same page, without making the visitors go to a next page for the same. Hence, the target is to make the product listing compact yet comfortable for easy viewing.
Robust Internal search
There are two kinds of online shoppers that visit an online store; the ones that know the actual item they are looking for and the others that like to surf through several product categories. The first kind is quick to put the product in the cart and check out. However, the second kind of visitors need a little help and an internal search serves the purpose just right.
At least 50% of shoppers prefer to use an online business's internal search function to find products. If your website is offering a robust internal search, it can do more than just increase your sales.
Clear product organization under categories
Categories mark the product differentiation on a website and make it easy for the buyers to make a purchase without clicking too much. If you run an eCommerce website or are planning to start one, make sure that you think the way your buyers are going to think and act. This will make it easy for you to segregate the products into different categories without leaving a chance of putting a product under a wrong category.
Descriptive product information
People make a confirmed purchase on an eCommerce website only when they are fully satisfied with the way the product has been described. Fuel this content with SEO keywords, high-quality images that are large enough to identify a known item and show the differences between variants, and maybe a video for usage tutorial.
Other parts of this information include the available variants to an item, colors, styles, or options. Displaying customer ratings and reviews for the items also helps buyers make a choice. This information is a purchase enabler and must be considered as a guideline for better navigation.
Seamless Navigation through Breadcrumbs
A guideline to seamless eCommerce website navigation is to let the visitors know their point in the journey while they are browsing through your website. Doing so will help them reach a particular point in their purchase journey and improve the find ability of website sections and pages.
To achieve this, you must introduce 'Breadcrumbs' on your website. Breadcrumbs are a visual aid that indicate the location of the visitor while they move ahead, clicking on higher-level pages. They reduce the number of actions a website visitor needs to take in order to get to a particular page they would like to go back to.
Drive out the complexity of the Checkout process
A great eCommerce Checkout process must flow without any hiccups. Hence, your site's checkout page optimization must be a commitment for you. To eliminate all the negative factors that lead to cart abandonment, try these tips:
Shipping, taxes, and fees must not be very high or hidden. Put them under the buyer's attention right from the time they go through the item description.
Display the total order cost up-front.
Offer guest Checkout and don't force the visitors to create an account for making a purchase.
The checkout process must not be too long or complicated.
Secure your website and make it apt for handling sensitive user information by getting an SSL certificate for your site.
Be very clear with the returns and replacement policy
Integrate all the popular payment methods and gateways.
Display trust seals throughout the Checkout process.
Seamless Mobile Navigation
Of all the online searches conducted, 60% of them come from mobile devices, with over 30 billion mobile queries driving Google's market advantage. This makes the importance of mobile navigation for an eCommerce website even more prominent.
Follow these mobile navigation guidelines for a seamless navigation experience:
The Mobile header must have your site's icon and the internal search bar.
Your mobile site's menu is your primary call-to-action.
Skip the social icons from the header.
A pinned menu at the bottom makes your mobile website more like an app, adding more information on the page without cluttering it. They are evidently visible and enhance the site's user experience.
If the website budget permits, consider creating an app for your shopping website. If you are planning one, you can revamp your entire website and even create an app for it using WordPress.
Always add a link to the desktop site.
There are several other guidelines as well that can be gradually implemented on your mobile site as you go ahead adding the above changes.
Conclusion:
A site's robust navigation and sorted categories make up for an excellent user-experience on an eCommerce website. With the implementation of the right guidelines, an informative Homepage, and a follow-up with the latest eCommerce trends, you can run your eCommerce website effectively; thereby boosting your sales and growing your customers.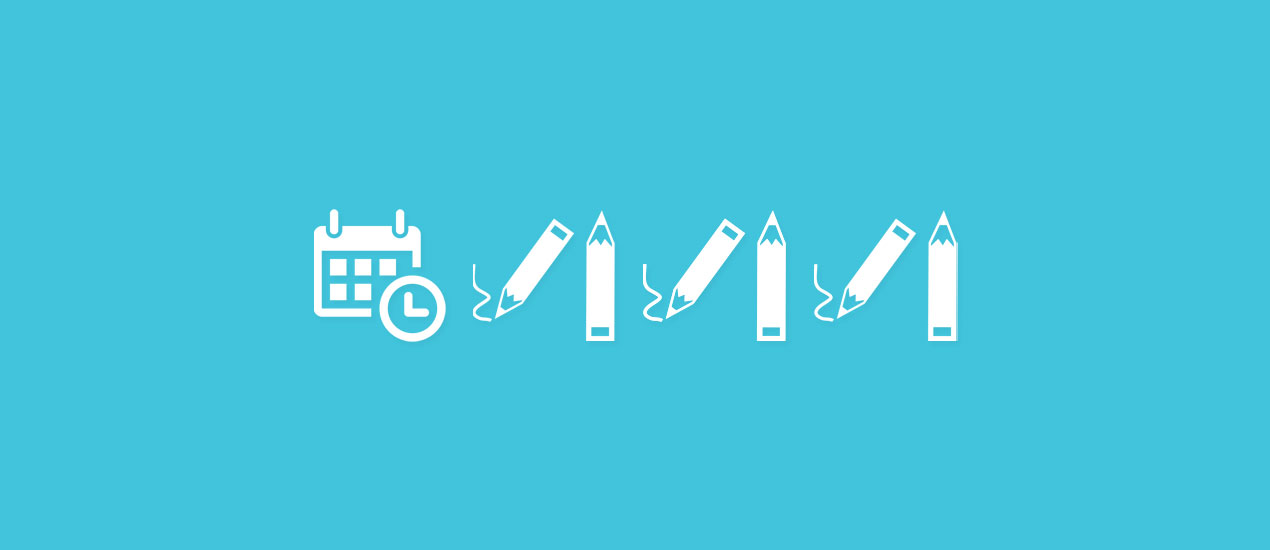 Content Marketing for E-Commerce
Over the past few years, content marketing/writing has been used by major brands worldwide to increase web traffic and brand awareness. These days, brands cannot expect to expand their work by simply making a website and listing their products; therefore, content writing plays a key role. Well-written content engages the audience in the brand and helps generate sales.
Planning to use content marketing/writing for your e-commerce business? Here are some ways to engage your audience while ensuring your blog ranks as high as possible in the eyes of Google/search engines.
Content Marketing for E-Commerce
– Our Tips
Engage your Audience
Starting with introducing your product or jumping right into your brand can tend to make your audience uncomfortable. Start with something different"
A story:

Stories are always fun and if you put some humor in it, there is a high chance that people will continue reading it.

A video:

An audiovisual way of communication is always better than just reading.

Memes:

It's been trending on the internet lately and is a really good way to engage teenagers.
Search Engine Optimization
Most of the people start searching for their products in search engines like Google and if your website rank isn't in the first or second page; there are high chances you won't be getting enough leads. SEO strategy helps to improve your ranking on those pages and once they find your page and see that your content is engaging, chances of conversion increases.
PPC Advertising
PPC stands for Pay per Click and it is recommended to use this along with SEO. This technique helps:
Advertise your product on a platform like Google AdWords

Use competitive and most searched keywords

You add your ads depending on the keywords searched by users then you set a bid according to your willingness to pay for each click.
Don't Force Product Placement
As we already mentioned, thrusting your products into people's face isn't the answer. If you follow step 1, you can slip in your product on audience's mind within the story for e.g.
If your brand offers a washing machine, you can make the hero wash his clothes in the middle of the story using that washing machine. In this way, you are not focusing just on your product but you are also promoting it.

You can also add photos to a person holding your brand and below you can mention a link to the same product.
Appropriate Keywords
Maybe you are doing everything right and you still notice that people don't visit your website much. Then you have to focus on the keywords. Two main tools that can help you come with relevant keywords are:
Google AdWords

: Here you can search for any phrase or word and Google will suggest a list of relevant keywords and also it tells the average month's searches and the competition (either high, low, medium) with respect to that word.

Serpstat

: This works by scanning your competitors ranking and finding those keywords that made their content in high ranking and not yours.
Developers, who are experts in building a website, often don't understand the importance of SEO keywords. In fact, a good keyword can help you rank on the first page of Google.
Stay Updated
We can't stress enough about the importance of this. If your content is not regarding current situations or upcoming events, there are high chances it's going to get ignored. The easy way to stay relevant is to talk about events: which can be divided in to-
General holidays:

e.g. Christmas, Thanksgiving etc. Again this will need a lot of research may be up to a month. You can introduce discount offers, gift hampers, provide various discount coupons or maybe share a cooking recipe for the big festival. As far as it's relevant and going to attract people.
Fun holidays: Now this one doesn't need a lot of research. These events usually involve prom days, farewell parties, the first day of spring. You can introduce your brand accordingly e.g. clothes that could be heavy or light depending on the occasion you are introducing it.
Mobile Friendly
Desktops' surfing is highly replaced by smartphones, which means most of the searches and readings are done on phones rather than desktop where the entire website is made and most of the time when these websites are opened on phone, they become slow or worse unresponsive.
Make sure your website responses well on phone as well.

Resize your content according to phone screens as well. Doing so can make your target audience satisfied and hence your sales can increase.
A good e-commerce site is the foundation of an efficient site. It is important for e-commerce sites to stay up for more than 99.99% time. If your site often experiences downtime, then you can lose a large number of visitors yet buyers
Social Media Marketing
There are multiple social media sites used by millions of people around the world. If you are familiar with the most famous one and you keep updating your content on them, there are higher chances of people stumbling upon it while scrolling down their newsfeed. Here are some of the famous sites:
Facebook:

Although it's a bit older than the other sites we will mention, it's still equally famous and is updated from time to time. There is a loyal fan base plus they have introduced a Facebook live option where you can simultaneously get feedback from your users.

Instagram

: This site is useful if you have great pictures of your product. Good visual representation of your product can result in the number of followers and buyers.

Twitter:

A really famous website, used by film stars and other popular individuals. You can add a short description of your product and add a link for people to follow.

YouTube:

This one is used for making videos. Videos are an excellent means of communication and engaging your audience. Also if they subscribe to your channel and open notifications, they are notified each time you update anything new.
All of these websites will increase engagement of your audience. Also, all of them offer a "Share" option which can help your content to reach from one person to several thousand people. Especially with Facebook group option, you can simultaneously address a large chunk of the audience by just one post.
Wrapping up
The above-mentioned tips if followed along with devotion and excellent research capacities can help you generate a great number of new people as well as you can keep your present customers engaged by writing about things they value.
Once you enter the online world, you need to create content to sustain your website. Views will be generated when you provide good and interesting content. However, when you post often, you are bound to run out of ideas. How do you keep producing new content that is both interesting and relevant?
Many website owners will agree with me when I say that it's hard to generate new and exciting content. The trick behind it is an open perspective. You need to understand that things that may seem basic for you are actually interesting for your viewers. Try to see your world from their perspective, for one.
Here we provide you with some promising tips that will help you generate new content ideas.
Back and forth traffic
We cannot emphasize the importance of communication enough. Your viewer or your buyer is your asset. In order to create new deals and content for them, you can simply go ahead and ask! Yes, it is as simple as that. Not only will they offer you valuable ideas, you will build a relationship with your viewers, which will strengthen the traffic and boost conversion rates. You can connect with your viewers in multiple ways including:
Feedback boxes

that appear at the end of a purchase or on a section of your website to improve content.

Forums

where different viewers can interact with one another and suggest valuable content ideas

The survey-based collection,

where you can email viewers a quick survey to help get relevant information

Follow up calls,

try to add a feedback section to your confirmatory calls.

Record customer feedback online,

by providing online chat or online calls and review them later to get interesting concepts and ideas for future content.
Remember your viewers are the best resource to understand what they really need. You can come up with numerous topics, ways to improve your content and site significantly.
Spend time on the web
You can never undervalue the benefits of online surfing. Spend time on your phone or on the computer simply scrolling through your niche. Have a look at what your competitors are doing. You can also just scroll through the many pages and have a view of what is going on in the world. The thing with ideas is that you never know where you will find the next big thing. This is why it is always great to be on the lookout and capture an idea to create valuable content. Also, one can get a clear idea of building a website that draws a lot of traffic just by analyzing its competitor's strong and weak points, website flaws, outcomes, SEO strategies, content type, and more.
You must remember that you did a lot of research when you were initially starting as a blogger. As things get tough to maintain, many bloggers let the research bit slide. Unfortunately, that is the primary means of getting colorful new ideas. There are numerous uses of spending time online:
Get to look at your competitors and see what they are up to.

Catch different trends and find specific topics that could be of use to you.

Notice the gaps in the content of other websites and aim to fill those gaps by valuable content on your own site.

Understand what your viewers are looking for and create user-friendly, intriguing content that issue to rake in those views.
Group meetings are important
You may have a huge number of ideas, but you still one person. Your thinking capabilities cannot be compared with a group of ten. This is why you need to schedule regular meetings to avail the benefits of your colleagues. They can:
Help you come up with new ideas and trends for your content.

Troubleshoot problems with a variety of suggestions.

Contribute their share of experiences to benefit your knowledge and improve the website

Bring SEO knowledge that will make your content more search engine friendly.

Introduce different perspectives that will help give you a broad view.
Free tools can become assets
Try to take advantage of the amazing drawer of free tools in the market. Coming up with new content ideas is a primary problem and there are many valuable helping tools on the net to overcome this problem. Tools like Tools like Google AdWords, keyword planner, and HubSpot blog idea generator are incredible tools that help you construct whole topics from just a single keyword. They have multiple uses, which include:
Generate trending keywords to improve your SEO and give you a niche to start working.

Create topics from keywords, which will help you understand the diverse possibilities for your content.

Present you with statistics relating to viewership, showing different preferences of different users according to age group or location.
This can narrow down many issues and help you come up with valuable topics. All you need to do is get to the writing part, putting invaluable information to present your viewers with interesting content regularly.
The real world is just next door
You do not have to separate the digital world from the real world. Try something new and invest in real-world advertising campaigns to approach your clients through a different platform. This does require creativity and can be a little more expensive, but it certainly is an attention grabber. Here are some creative ideas you can try out
Hand out leaflets with a scalable barcode that links to your site. This will instantly boost your views and expose your interesting content to new people.

Send some mail, you can invest in mailing your website. Advertise a special article on your website, motivating users to read more.

Take part in tradeshows with a strong marketing campaign to ensure viewers.
Collect your ideas
Ideas are precious things, but sadly, they are very volatile. You could have an inspiration when taking a bath and forget all about it when you actually sit to work. No matter how hard you try, you will not be able to recollect it again. a valuable idea lost. Instead, you can collect your ideas and keep them safe for later. Here are some different ways you can do it.
Keep a small handy diary that you carry with yourself and pen thins down whenever they occur to you. This way you will never forget new ideas.

Use notes on your phone to type in new concepts. You will certainly have your phone everywhere you go which means you can write and use your ideas whenever you want.

Use cloud storage, this will make your ideas accessible wherever you are. It will also help give others a rough draft of your plan o that you can convey your thinking to your team. You can also, connect your team members and ask them to record any ideas so that you can access them as well.
Searching for new content can be tiring, but if you use the right tactics, you will not be searching for long. Use the tips above to keep your website updated with interesting content for your users. Remember, you need to think out of the box. What you like may not necessarily be what your viewers want. This is why we recommend thorough research and group analysis to find highly relevant content ideas, boosting your conversion rates!
How to Increase Your Website's Conversion Rate
Setting up and maintaining an e-commerce site is no joke. It can be very difficult to draw in clients and ensure they proceed with a checkout. Many people simply add items to cart and leave it hanging for one reason or the other. Many times, there are certain elements on your website that can make all the difference, changing your client's perspective and user experience will help you to capture them for longer and ensure sales. Here we have portrayed some of the most important elements of your e-commerce site that are worth the extra time. They will certainly boost your revenue and fortify your traffic.
No questions asked
The best approach to ensure your client makes it to the end is to give them the minimal possible opportunities to rethink their decision. This means you need to eliminate the questions and the popup asking 'whether the client is sure'! Of course, he is sure the first time he clicked the buy button but repeatedly interrogating him may make him think otherwise. Try to leave minimal options for them to select. A simplified approach is as follows:
Allow clients to add objects to cart

Prompt all the important info such as billing address, payment method etc. on one page

Proceed to checkout
This three-step procedure will ensure the buyer has minimal rethinking time and is not irritated with annoying questions. For example, a simple notification saying they have purchased the product suffices, along with the delivery time. This approach helps limit the no. of pages in the final checkout. Moreover, it has significant benefit in ensuring sales.
Instill trust
Just like buyers and sellers in real life, clients are looking for solid assurance before they proceed to purchase your products. For instance, for an online e-commerce site, certain elements help highlight the authenticity of the site. These include:
Authentic buyer reviews

Money back warranties

Free returns

Money back testimonials

Secure payment portals

Trust pilot

Encrypted checkout
All of these different aspects help fortify the trust of the buyer. This makes it even more likely, that he will proceed with the checkout.
Take advantage of the live chat feature
Yes, it can be a bit hectic, having someone to answer the live chat any time of the day. This feature is one of the many ways of building customer confidence and increasing sales. Often clients are simply stuck in a little spot and some small help from the center scores a sale. Online chats are wonderful means of interacting with clients and motivating them towards a purchase. You can also direct them to different items. As for the part where you have to attend to the chat 24/7, there are ways to counteract it.
You can lay down certain timing every day

Incorporate an auto-generated message

Take the chat directly to mail in case of unavailability

Assign a telephone number
Incorporate customer feedback
There is nothing like an authenticity stamp than an actual customer review. The more reviews you have, the more people are going to trust you. This is an important way of building confidence. Being a blogger, you may have noticed the positive reviews and feedback on other blogs and e-commerce sites. This feedback leaves a great first impression. In addition, it also helps to highlight your good qualities. People feel reassured when they see that there are other people like them. Plus, a client is more likely to buy an item once they spot a similar customer leaving a good review of the product. We highly motivate the use of authentic reviews on your site. Adjust them along with the associated products preferably which will help to drive in relevant traffic.
Notification tags
Often clients need to be notified of the products repeatedly. Sometimes you can text them the new offers on certain products. For instance, if your site chooses to put up a sale send over messages describing it as well as occasional messages highlighting different products. This will:
Peak consumer interest

Attract potential buyers

Increase popularity and work as an advertisements

Convert newcomers into permanent clients
Employing these tactics will help you gain an advantage on multiple fronts. It will also help assure other people of money back guarantees as well as returns. This is because different customers will have a different experience and will certainly share it on the website. An immediate plus for you!
Countdown timers
This new tactic is a great addition to the e-commerce market. It helps users clinging on to every second. Introduce deals with a countdown timer. Moreover, this will limit the time for the client and motivate him to make an early decision. It also helps ensure that clients actually proceed with the purchase. As they know they might miss the deal, chances are they will proceed with the order, immediately! Countdown timers:
Effectively create a state of urgency for the client

Motivate clients to revisit for different deals

Ensure checkout and reduces cart abandonment
Include a package
One other element on e-commerce sites is the package where a buyer has to select a certain amount of items to get a lower delivery or free delivery. This allows clients to look for multiple things that he may or may not need necessarily in order to avail a free delivery. Although you will pay for the delivery, the extra surge you got from the additional products the client bought can cover for it. This is one of the latest means of captivating buyers and motivating sales. However, you need to be consistent with this regime and offer reasonably proceed items along with the expensive ones in order to ensure a purchase. If you increase the prices chances are
Clients will avoid a purchase simply because of cost to high

Many buyers tend to refuse a checkout when they see a high total

Multiple cheap items are acceptable for a client but multiple expensive items provoke thought.
Hence, the package deal is something that you need to play wisely. You need to understand the mentality of the person in order to attract a purchase. Where you are gaining orders, you also need to offer clients something in return.
Prompt delivery options
One thing you can do to improve your site offers a prompt delivery option. However, you need to include a time limit for it. This way, clients who need it will order it for sure, without wasting time rethinking. In addition, the option helps encourage clients to place an order and checkout immediately. It also helps take the clients mind off the price and the actual need in favor of a prompt delivery. The satisfaction of receiving the product at an earlier date helps to outshine other problems. Furthermore, these clients' will surely shop again and leave a good review, which will boost your e-commerce site in multiple ways. It will
Boost sales

Improve reviews and attract more clients

Increase permanent clients
These different elements will help address the many ways of improving your e-commerce sites. Many of these tips are simple and can be easily incorporated. Use them to boost sales and increase traffic. They are some of the authentic means of advertising and boosting product sales, which will surely boost your business as well.