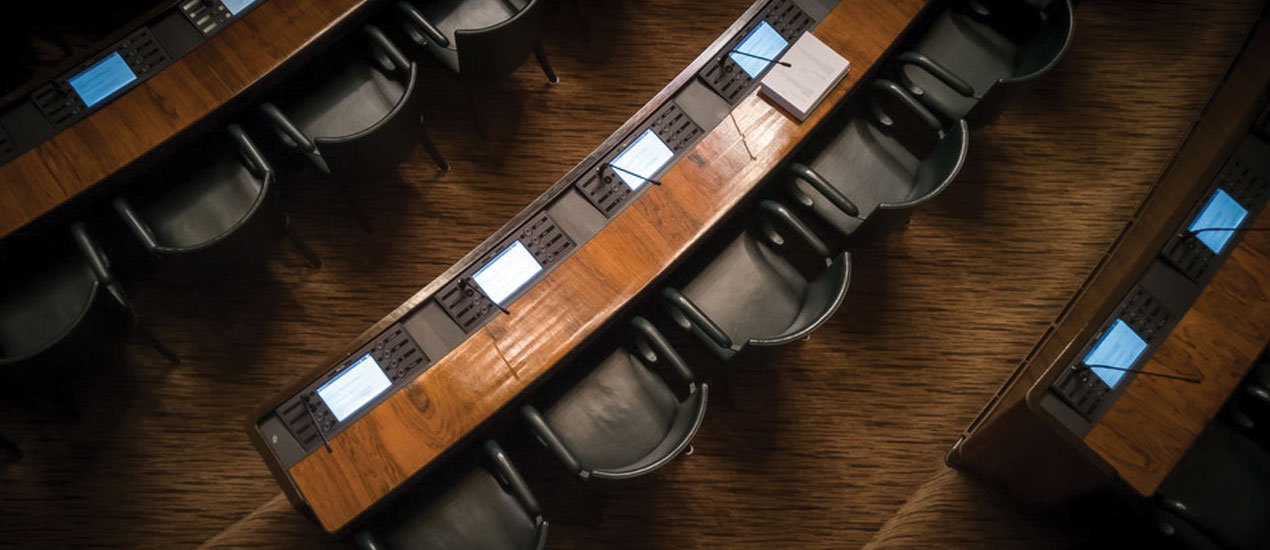 Why You Shouldn't Miss the Mobile World Congress
The Mobile World Congress is an event that takes place every year where we have giants of the mobile industry world exhibit their products and innovations. Considering the nature of the industry, these giants may differ. One year you are the main star, the next year, well, someone else may take your place. The environment is dynamic and the industry is changing quite fast. However, one thing is for sure, it may be changing but one cannot see the point where it will stop growing. There are always some new mobile developments in connected cities, cars, health, entertainment, etc. and it seems like this congress has no difficulty attracting huge crowds. Let's see why you should be in that crowd too.
Everyone will be there
Yes, everyone significant will be there. For example, the Mobile World Congress in Barcelona attracted more than 100,000 attendees from over 200 countries. Therefore, you can bet your life that everyone significant from the Mobile Industry will be there. Imagine Huawei not sending their representatives while Apple regularly exhibits its products at these congresses. That wouldn't be so smart, right? Of course it wouldn't.
You get to hear some familiar faces
Considering that this congress is huge, attendees get to hear all of the familiar mobile industry faces. Jimmy Wales was a regular and there is no one in this whole wide world who doesn't know about Wikipedia. Of course, the Mobile World Congress wouldn't be complete without the Zuck. Mark Zuckerberg, the ever popular owner of Facebook is often a keynote speaker. And the list goes on and on. Each year there are some familiar faces and who knows, the next congress may have some new players that will change the industry as we know it.   
Everyone is welcome
At the Congress one gets to meet with clients and suppliers in person. And there is a platter of them because everyone with an idea and a product is welcome. That is a really good chance to make new connections and talk about business ideas. Bear in mind that there are over 1,800 organizations that showcase their products and services across numerous halls and spaces. Now that's what you call fertile land for new contacts and possibly new opportunities.
You get to be the first to see new gadgetry
Apple, Huawei, Samsung, LG, they all want to steal the show by displaying their newest and coolest mobile phones and various prototypes. Isn't it a good idea for you to be there to see those gadgets first? Common sense states that the answer to this question has to be positive. Here you get to see what the future looks like. Who knows, you'll maybe consider buying a new phone when you see what these giants have to offer.
The food is awesome
Attendees from the Barcelona Congress claim that the food there was a true holiday for their senses. The MWC always chooses the best cities so it is safe to say that the cuisine will always be top-notch. And when you take a look at some figures, you can see that these guys don't fool around. For example, in Barcelona attendees ate over 35,000 bocadillo type sandwiches and more than 25,000 servings of breakfast pastry. About 40,000 cups of coffee were consumed, too. Oh and don't think for a second that there weren't some great restaurants and bars in the surrounding area. Even if you are a picky person, you'll find something delicious to eat.
Free stuff
We all love free stuff and that's a fact. Well, guess what, there is going to be some super-cool free merchandise up for grabs. Many companies give out free stuff with their brand tag on it. For example, there are always some free power banks, stress balls, t-shirts, caps and whatnot. You'll get to take so much from the congress besides the latest exhibits and that only adds to the experience.
It's good for your health
The MWC is always held in huge areas and that's quite obvious considering the number of companies that regularly display their products there. That's why it would be smart for you to grab a pair of comfy, sports shoes and get going. The MWC in Barcelona had somewhere around 90000 m2 of exhibition ground. Of course, it is smart to burn that tasty food away from the Congress. So, grab a pair of shoes, visit every corner of the Congress and you'll burn off that belly fat in no time.
Conclusion
The MWC is always the event where every big player of the industry shows up to present its products to the world. This event enables us to learn all about the next gen services, growth strategies and developments in the world of technology. The hype is already there, the reasons are there. Now it's up to you to decide whether you'd like to be a part of it or not.