Brand Marketing 101 for Startups and Entrepreneurs
Brand Marketing Strategy
A lot of entrepreneurs make the mistake of forgoing brand marketing and branding strategy during the early stages of their startup's development and set-up. Most business owners tend to focus more on the product, and even though what you're selling is important, the image you'll be selling is even more so.
This is why defining your brand identity at the beginning of your startup efforts is crucial for the survival of your business.
Why? Keep on reading to find out!
Why is branding important for your startup?
Establishing an identity should be your first step.
One of the main reasons you should start brand marketing early on is because this is the only way to establish an identity for your business. And that doesn't just mean creating a logo design fit for your company, some social media pages, and a quick website. Your branding will involve much more than just your name and a few designs. It's your organization's whole personality.
This is why it's critical for you to choose a brand identity that represents your values as a startup makes you relatable to your audience. Having a precise vision of what your startup should be will save you a lot of time, money, and heartache.
Don't forget to give your audience what they want
Good branding will also help you influence your audience, and turn them from viewers to customers. Most importantly, branding is great for customer retention, because it's always cheaper to make your customers loyal than to look for new ones.
Startup branding is also a great way to inspire your audience and create an emotional bond with them. In the end, no matter how good or innovative your idea is, if you can't require loyal customers, your business will most likely not be a success.
Early branding ensures that your marketing strategy will promote engagement and inspire loyalty towards your products and/or services.
How about the competition?
Brand marketing will also set you apart from the competition. A brand is more than just a name and an image, and it is strong enough to offer your company a competitive advantage, especially if your market is nearly saturated and there are a thousand more other companies that offer the same products and services.
A quick summary
To summarize, early branding in the startup business has many advantages, the most important being:
Creating an identity for your company

Giving your direction, marketing-wise

Making your business memorable
So, how do you work on your branding strategy when you've just started your business? Here are a few tips you might want to follow.
1- Get to know your market.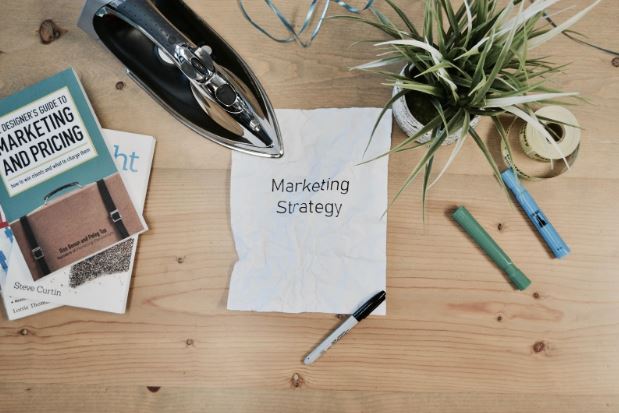 This should be a crucial part of your branding strategy because there is no way your brand will be successful without learning about your market of choice. You need to be able to pinpoint who your customers are, where you belong in your market, and how your services and products compare to those of your competitors.
One of the first decisions you should take is to choose who you want your audience and loyal customers to be. Create concise user and buyer personas and learn how you can communicate and bond with them. The best companies are, after all, the ones who know how to please their customers.
Focus on a niche, and you'll be able to make a faster impact. How to recognize your niche? Easy, since it's based on what you're selling. Your services and products should be able to focus on an existing problem and be the perfect solution for it.
As an example, here is an answer to these two questions with The Puff Cuff company:
Answer: people with naturally thick, textured hair
What problem do their products provide a solution for?
Answer: Styling thick curly hair is always difficult and problematic, which is why the company created the PuffCuff Hair Clamp, "a tool that makes it easy to achieve stylish looks without putting stress on curly hair or causing pain".
2 – Learn more about the competition.
Even the most famous brands in the world can be at a disadvantage. This is why when you're starting a new business, one of the first steps you need to take is learning more about your competition. You'll need to work harder than the brands that are already established, so make sure to do it in a smart way.
Studying the competition offers quite a few advantages, the most important being:
The ability to determine whether or not there is a gap in the market that you can fill,

and how you can make yourself different from what's already in the market.
This brings us to our next point…
3 – Make yourself different.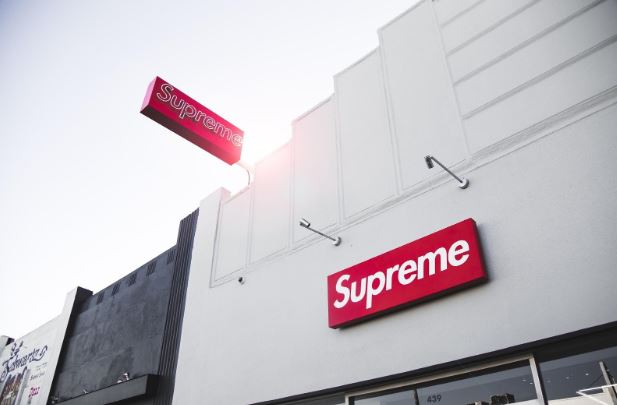 We know it hurts to read this, but your product alone is not enough to make you look good, no matter how incredible or genius it is. The only way you'll be able to differentiate yourself from the rest of your market is by good branding.
For example, the brand Supreme is one of the world's most desirable brand, and it stands out because of its exclusive, cool, underground image.
Separate yourself from the herd by having a unique voice and image. This is how your audience will remember you.
4 – Create the image you want to relay to your audience.
Finally, once you've done your research and identified the character you want your company to have, you should work on the image you will relay to your audience. A lot of variables go into a company's image, especially a startup. From designing the perfect logo to your tone of voice to the typography you use to your color scheme, all these elements come into play to create your brand's identity.
Also, remember that you can't do everything alone. Especially for startups, using the services of experts are the best way to make sure you're creating the perfect brand for your business. It might be expensive, but it is the single best thing you can invest in this early in the game.
Final Thoughts
Brand marketing is more than just coming up with a business name and creating a cool logo. It's a whole strategy that should be well-studied and defined because it's the one thing that will make you shine in an oversaturated market.