Articles by Month:
November 2013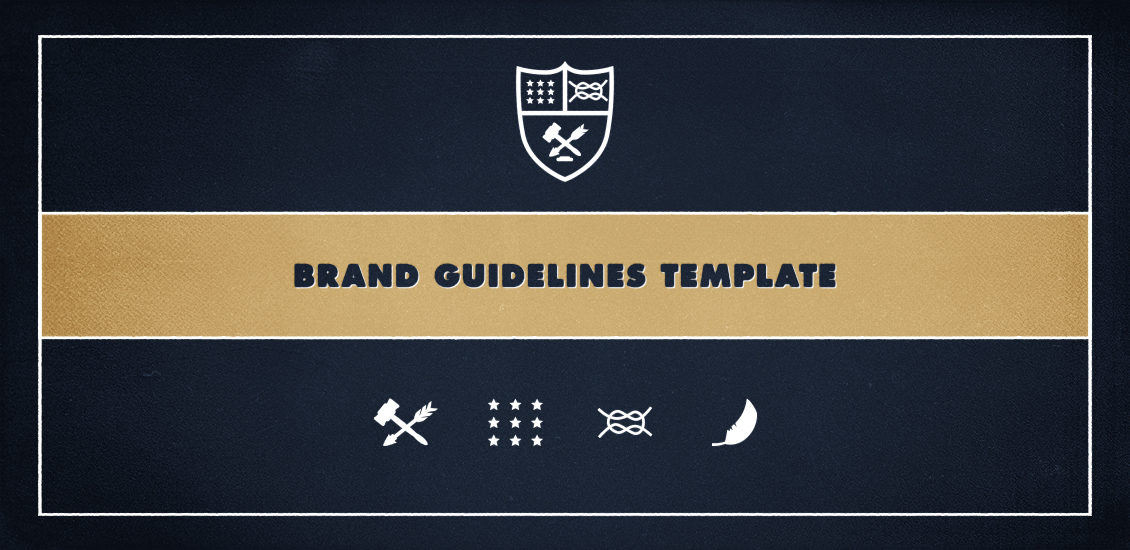 A few days ago, I mentioned at the bottom of an email campaign that we were working on a little something that would make delivering new brand assets to a client easier. Well, this is it.
Adding value to the brand you deliver
When you design a logo for a client, are you including a Brand Style Guide? You know, a document that tells the client how to use their new logo? If not, you should be. A well done Brand Style Guide provides tremendous value to your client and can earn you more money on logo design and branding projects.
It's also a wonderful tool that, if respected, ensures that your client will respect that painfully crafted brand you've just sent him. Isn't it frustrating to sometimes see that branding system of yours completely destroyed by a client that replaced that carefully chosen set of typefaces with Comic Sans?
But how do you know what goes into your Brand Style Guide? And designing it takes up a ton of extra time, so wouldn't it be nice if someone like us did all the work for you so you just have to replace all the content with yours and be done with it? Yes, that's what we did.
A simple, yet robust product
We simply set out to prepare a boilerplate version of our own brand style guidelines. We also took the time to look at various style guides released by big and small brands alike, to see how we could improve our own stuff.
We then threw all of that at our very own Chris Comella (the man behind the Freelance Survival Kit), and he created this great template. It will be the perfect starting point for a great, clean, and to the point presentation of your client's new visual assets.
We've also included an example brand guidelines document, so you can see what the template can become. It's based on Case Closed, a fake brand of handcrafted secure cases designed for our internal needs by our very own Carly Utegg.
The product itself comes in the shape of an InDesign template, and of a PDF example. The InDesign file includes 18 pages, from cover to cover. We chose InDesign because you can easily add or remove pages if your sections need to expand or contract. The template also includes notes by Chris and Jeff on each sections, and on how to make the most of each of them.
You should head over to the product page to learn more!
Design and motion graphics studio, Already Been Chewed, cooks up a fresh rebrand for Malibu Boats.
When Barton Damer was given a tour of the manufacturing facility belonging to Tennessee-based Malibu Boats, his imagination went into high gear immediately. His design company, Already Been Chewed (ABC) had been tasked with creating and implementing a rebranding effort across numerous media platforms for Malibu and its sister company Axis Wake Research. The goal was to illustrate the slogan "Life Without Limits" and accentuate the active lifestyle that Malibu and Axis can offer their customers.
ABC was chosen for the project because of the company's history of working with other action sports brands, including Nike, Street League Skateboarding, and Supra Footwear on creative campaigns. "We analyze what the competitors are doing and then try to do something totally different," Damer explains. It was a bold approach, and they didn't know if Malibu would go for it. But ABC figured, if they won the year-long contract to create a series of catalog images, print ads and online videos using Cinema 4D, After Effects and Photoshop, it would be best to have presented ideas they would be excited to work rather than playing it safe.
Creative realism
Damer and ABC's art director Brad Wolf used Cinema 4D for both the print and animation portions of the Malibu/Axis rebranding project with the final looks and compositing completed in Photoshop for print and After Effects for video. For the Malibu boats campaign, Life Without Limits, ABC developed a visual that depicts a cubicle-bound office worker transforming into a wake surfer and escaping the limits of his 9 to 5 job into a surreal wake surfing experience behind a Malibu Wakesetter.
ABC set up a photo shoot with professional wake skater, Brian Grubb, to capture the sequence needed for the campaign artwork. After isolating the photos off of their background, ABC set them up in C4D as textures that were applied to vertical planes. "We used the luminance channel of the texture, as well as the alpha channel of the layer in Photoshop we cut out," Damer recalls. "This allowed us to place the pictures of Brian into true 3D space within the scene and have the C4D lights interact with the cut out photos."
That strategy gave Damer a good head start on some pretty realistic shadows, which helped because it was a flat plane, so it wasn't going to look perfect, he says. "But depending on where the light is positioned and where the shadows are cast, that technique really helps in certain areas."
Cinema 4D was also used to match the lighting from the original studio shot. To do that, Damer placed a light behind the actor and cast shadows forward, creating a real light source and a real shadow on the side of the desk where the side of his leg is popping up. "I did that same thing for every image in the sequence," he says, adding that there is a real light source and shadow being cast on the desk and the computer monitor.
Graphic style
Already Been Chewed opted to introduce a more graphic style for both the Malibu and Axis catalogs after seeing the approach used for the footwear and auto industries but not for boats. One technique they used was to introduce the use of shard-like images that are repeated throughout the branding for Malibu. To create the shards, Damer used a cloner object in C4D to replicate a triangle shape. After cloning it along a low-poly version of a wake that they modeled, renders were composted together in Photoshop to create the scene.
"C4D allows you to use an object as the basis for your clones," he says, explaining that a low-poly representation of a wake was created to serve as the basis for the clones to be duplicated across. Random effectors allowed the wave to take on a more organic feel combined with plane effectors that allowed the transition from smooth "water" to the large wake that was created.
For the background graphics that were used to highlight each boat model in the Malibu catalog, Wolf used a primitive landscape that he made editable and then triangulated. Next, he used an explode effector to pull some of the image apart. A melt effector was used to enable different geometries. Streaks coming off the boat were made with a spline wrap, taking the geometry of a tube and using an explode effector to explode it out, then wrapping it along the spline effector and applying a custom texture.
Axis Catalog
For Malibu's sister company, Axis, a completely different look was created using C4D for the most part. Based on ABC's tours of the factory, this concept put the focus on the craftsmanship of each boat and how they are made by hand. Damer says the white-suited workers and futuristic factory were inspired by the actual boat creation process. "Obviously, it's an artistic representation of the process, but the workers were wearing those uniforms as they sprayed gel coat into the hull of the boat," he recalls. "That's where I got the idea to have the spray coming out of the worker's hose take the shape of a boat."
Damer used Cinema 4D to create the futuristic-looking factory and composited the final boat and workers into the shot. Unsure about whether they would be able to get the liquid to do exactly what they wanted it to do through fluid simulation, Damer ended up combining 15 or 16 individual models of liquid rendered out of C4D and using Photoshop to make them all form the back of the boat.
To highlight Axis' A22 Vandall Edition boat (a pro model for Randall Harris—aka Randall The Vandall), Damer used a similar technique. This time, though, he used C4D to create a darker feel. Though the overall campaign shared the consistent theme of simulated water making up the rear of the boat, the Vandall got a slightly different treatment that set it apart from the crowd.
"We thought we would make it look like it was in the exact same warehouse with the same camera angle and everything, but with the factory lights turned off and some moonlight spilling in, just to give it more of a mysterious look since Randal The Vandall has that kind of a vibe going," he says. Additional shots of the white factory were made using Global Illumination to get clean lighting. For The Vandall Edition's moonlit version Damer used spotlights in C4D to keep the factory dark and only light the areas he wanted to people to focus on.
In addition to the rebranding effort, which will continue for Malibu and Axis throughout the rest of the year, Already Been Chewed has also done several animated features for internet broadcast with television versions coming out in 2014.
In this episode, Jeff, Bryan, and Bill get together to talk about what services, tools, apps, books, and philosophies we're thankful for as designers, developers, and business owners in 2013.
Listen to the Podcast
[powerpress] [iframe width="100%" height="166″ scrolling="no" frameborder="no" src="https://w.soundcloud.com/player/?url=https%3A//api.soundcloud.com/tracks/121312084&color=ff6600&auto_play=false&show_artwork=true"]
Sponsors of this Episode
This episode was brought to you by The Arsenal's Cyber Monday deals taking place from November 29th to December 2nd. For more information on that, go to Arsenal.GoMedia.us and sign up for the Arsenal newsletter for an even better deal than what we'll have on the site.
And, we're also celebrating the 3rd year of On The Map CLE on Friday, December 6th, 2013 at the Go Media Studios. You can RSVP for the event on the Go Media Facebook page. OnTheMapCLE.com is a video series featuring the people and places that make Cleveland a creative, culturally rich, and inspiring place to live and work.
What We're Thankful For in 2013
Where We're Finding, Digesting, and Sharing Design Resources
How We're Collaborating, Note Taking, Planning
[iframe width="560″ height="315″ src="//www.youtube.com/embed/oNq7rTOaqlQ" frameborder="0″ allowfullscreen]
Dropbox – Easy File Backup, Online Access, and Sharing
Google Drive – We use Drive to share proposals, client edit notes, and collaborating on show notes and sales material.
DocsFlow – An add-on within Google Drive that connects a Google Doc with a InDesign file, allowing us to edit and collaborate on a proposal, and have it appear in a well-designed InDesign file.
Evernote – A cross-platform note-taking app suggested by @TheSeanRHughes in the live chat.
Outlook – Bill uses the built-in task list and calendars to track time spent on projects and what he needs to get done.
Google Keep and Calendar – Bryan does the same thing, but in Google's ecosystem.
OmniFocus – Jeff's task list of choice.
Prevue – A design critique app suggested by @AngryCity in the live chat.
How We Keep Focus As We Design, Write, And Make Things
Freedom – Jeff uses this to make sure he doesn't get distracted while under a deadline. It shuts off his internet for a time period you set.
FocusBooster – A Pomodoro Technique app for Windows.
OMM Writer

 

– A minimal writing app suggested by @AngryCity in the live chat.

750Words – Another distraction-free writing app suggested by @danieldehart
Google Docs – Where Bill, Bryan, and Jeff do a majority of their writing.
WordPress – Since a majority of our writing goes onto a blog or a website, we take advantage of WordPress's built-in visual editor in full screen mode.
Where We're Finding Inspiration In Everything We Do
Fizzle – Jeff has been reading their blog and listening to their podcast about business ideas and training.
Nathan Barry's "Authority" – Jeff's a big fan of his book: "Authority" and his honesty.
DeviantArt – It's not talked about a lot, but we still go here for illustration inspiration.
Adventures in Design – Bryan loves the way they do their podcast and how they talk about their business and their struggles and successes as designers.
The Audacity to Podcast – A podcast and blog about podcasting.
TedTalk about QuadCopters – Bill really liked this talk and how people were using these small devices to do really big things.
WMC Fest Speaker Videos – WMC Fest 4 Speaker videos are finally being released.
Honorable Mentions
Other Links
We recorded this live on GoMediaZine.com/live and streamed through our Mixlr channel as well as on YouTube:
[iframe width="560″ height="315″ src="//www.youtube.com/embed/ZTbEiHHFOQs" frameborder="0″ allowfullscreen]
The YouTube feed is raw and unedited.
Credits
Hosts: Jeff Finley and Bill Beachy Producer: Bryan Garvin Recorded at: Go Media
Sponsorship Opportunities
Interested in sponsoring the Go Media podcast, either episodically or exclusively? Well, hit us up at [email protected] if you are interested in advertising your business, project, event, or portfolio.
What Do You Think?
We want to hear what you think about the latest episode of our podcast and what topics you would like to see covered in upcoming episodes. Comment below with your suggestions.
Join Us Live
This episode was recorded live on November 21st, 2013 at gomediazine.com/live. Next recording will be announced in the near future.
Ready for More?
Keep learning and listening to more Go Media podcasts!
Hearken back to your Econ 101 class. You know, the one you could barely stay awake for and just squeezed by with a passing grade; the one that was decidedly not relevant to you; this was economics after all, and you were studying to be a designer.
Well, if you made it through day one, you're probably familiar with what economists refer to as the 'economic problem' — this problem essentially raises the question, "how do we satisfy our unlimited wants with our [often sadly] limited resources?"
As designers, we face this 'economic problem' on a daily basis– we often think that in an ideal world, we'd have unlimited freedom to explore our ideas, design, and implement the best possible solution to the problem at hand.
But in reality, the opposite is true. Too much freedom can be confusing and generally leads to a lack of direction. In the working world, we're constantly forced to rein in our creativity based upon the constraints placed before us (budget, time, availability of resources, technology, client expectations, just to name a few).
In "Change by Design," Tim Brown describes constraints as the competing forces of feasibility (what is functionally possible within the foreseeable future); viability (what is likely to become part of a sustainable business model); and desirability (what makes sense to people and for people). Truly good design will not only work within these constraints, but will actually strike a 'harmonious balance' among them (p. 18, 2009).
Competing forces are everywhere, vying for our attention and telling us they're equally as important as the next. We're constantly challenged to find balance amidst this juggling act.
Bloggers, writers, and great thinkers alike have all explored how creativity is affected by constraints. Let's take a look at what a few of them have to say:
"The imposition of limits doesn't stifle creativity—it enables it. Given fewer resources, you have to make better decisions." —Scott Dadich, Creative Director, Wired
"Without constraints, design cannot happen, and the best design is often carried out within quite severe constraints." —Tim Brown, CEO & President, IDEO
"Constraint is like the reflective chamber of a laser which turns ordinary light into a directed beam of focused energy." —Steve Song
"Your creativity needs a focus, which is found by setting limits. If you can do anything your creativity stalls – there are too many decisions and you get confused." —John Cowen
"It is a paradox that a lack of resources can actually be a greater spur to innovation than abundant access to resources." —Steve Song
"The worst thing a designer can hear is an offhand 'Just do whatever you want.' That's because designers understand the power of limits." —Scott Dadich, Creative Director, Wired
The next time you're faced with what seem like stifling constraints; remember that "necessity is the mother of invention," and challenge yourself to consider how you can use the limitations set before you as the very driving force of your creativity.
You've just landed that internship or job of your dreams and are ready to take on the world. Maybe you've been working at a firm or have been freelancing for years.
You're sure you've got it under control. You've got this in the bag!
But wait!  There are just a few common mistakes that may be holding you back from achieving your full potential.
We'd like to help. Thanks to some great names in our industry, we have a wealth of advice for you regarding some design habits to break now! Or, better, those to watch out for and nab before they become etched into stone.
1. Failing to Ask for Feedback
Young designers / interns make the mistake of not asking for enough feedback. They are fresh out of school, and perhaps eager to prove themselves, but they are missing out on so much more learning by assuming their school experiences have prepared them for the real world. It's a problem in that they end up in a bubble and don't benefit from the team environment as much as they would if they reached out and initiated more feedback from their team.
They can correct the problem by being a good communicator, making it known during their hiring process / interview process – that it's something they are actively looking for, and then following up by making sure it's part of their process once the job starts. It's tempting to hide away and just do the work, and hope that one day you advance to better projects. But you can speed this up by being more aggressive and "asking for" more challenges, feedback and work.
I've only had one design intern at Fastspot, ever, who constantly bugged me for more challenging work. This person also actively sought out feedback, jumped into group critiques (asking if they could join b/c they weren't overly busy of course) and soaked up as much interaction, communication and feedback as they could get their hands on. That was the one intern who I promised a job to when they were done with school.
Everyone who's just starting out should take every chance they can to get feedback, be challenged and push themselves outside of the comfort zones they've established at school. School is a lovely fantasy land but the real world is full of rewarding opportunities if you seek them out and never settle for mediocracy.
– Tracey Halvorsen, President and Chief Visionary Officer of Fastspot, award-winning interactive agency in Baltimore, Maryland
2. Ignoring Time Constraints
New designers are often inexperienced with managing budgets, and time is attributed to the project budget. We often see interns and young designers overworking their designs, either through over-development or the exploration of too many concepts. This burns the project budget in the early stages and leaves less time for development of the chosen direction. We encourage new designers to stay off the computer and hand-sketch to quickly explore many ideas and then share those for discussion and selection before moving to digital. Early and frequent check-ins with their colleagues help them stay on track with project objectives and project budgets.
– Rachel Downey, Founder and Principal of Studio Graphique, a lead branding, placemaking and wayfinding firm in Cleveland, Ohio
3. Not "Making it Real"
One of the toughest things for designers who are coming out of school (or are still in it) is making things real. Designing anything is only half of making it real. The other half is picking stock, converting colors and outlines, making sure info is correct, working with the developer, etc. Those are the things that take attention to detail and organization. It's also something we've noticed not a lot of designers are taught. They get color theory, typography, etc. but they don't get "how to make a 3 color brochure a reality" or "Is this photo high res enough and can I even use it?" classes. So you gotta coach them and usually the people that have most recently learned outputting are the best at teaching it.
– Alex Wier, Creative Director of Wier / Stewart, advertising agency and creative firm in Augusta, Georgia
4. Attempting to Fit In
Sometimes young designers have the tendency to come into a firm and try to 'make their mark' on the work by working to influence what they perceive as the agency's design style. I encourage designers to work hard to learn the thinking and problem-solving process that the agency engages in and push the thinking of their own work in that way. They will make their mark by helping to elevate the craft of everyone around them – including their own.
– Chad Cheek, Owner and Managing Director of Elephant in the Room, boutique design agency in Winston-Salem, North Carolina
5. Feeling too accomplished
When I got my first job out of school, I was so proud of all that I had accomplished – my portfolio that I spent months preparing, graduating college and landing my first job were huge achievements in my life. I felt like I finally arrived at my destination and achieved all my goals.
During the first few months on the job, the big mistake I made was letting all this get to my head. I went into work thinking I needed to impress everyone with my design abilities and knowledge. I thought that being a respected designer and keeping my job was about proving that I was just as good as everyone else working there. But I quickly learned that no one really cared about my accomplishments, and I didn't know as much as I thought I did.
I believe this is a common experience for a lot of designers, and the root of a lot of unhappiness working as a designer. My advice would be to view every new job as an apprenticeship, a mentorship. You earn respect by respecting others. And as my partner, Kim Knoll likes to say, "A good attitude is just as important as a good portfolio."  Be positive. Be hungry.
– Kyle Eertmoed, Partner and Designer, Knoed Creative, Branding and Graphic Design Studio in Chicago, Illinois
6. Copying Other Designers
The biggest problem I see in interns and new designers is that they try and emulate other designers – copy their heros and try and 'be like' notable/famous designers who are, actually, just 'being themselves' (that's why they are famous and successful). I think this happens because it can look and feel like a short cut to being a better designer, or a designer that's 'ready'. It's the hardest thing to try and find your own point of view. It's a long path. I've been in the game 20+ years, and I think I'm only just starting to hit my stride and understand my own approach, my point of view and what I see as valuable. It does take time, but I really believe that to understand this early on in ones career is important. If it takes years or decades to work though and make progress, that's OK. Everyone has to start somewhere. And its actually OK not to have a point of view in your work! I know a very successful illustrator who still maintains that she, after 20+ years, doesn't know herself well enough yet for that point of view to come through. She just has fun with her projects, and that's her main criteria for taking on work 'is this going to make me happy?'
– Chris Harrison, Founder, Harrison Agency multidisciplinary creative agency, Brighton, UK
 7. Letting Your Ego Get In the Way
The following is a bastardized mash-up of Tyler Durden  quotes: "Listen up, maggots. You are not special. You are not your design. Your design is not a beautiful or unique snowflake. You're not your fucking suspenders and hipster beard. Your professors lied to you. Your clients need to be respected and listened to. Your boss and your co-workers are probably smarter than you. If you're feeling insecure, good – you should be. When you feel the urge to defend your design, don't. Shut your mouth and open your ears. Understand that designing is a process and it's not always going to go the direction you want it to. But don't feel bad, it could be worse. A woman could cut off your penis while you're sleeping and toss it out the window of a moving car."
– William Beachy, President, Go Media, our creative agency here in Cleveland, Ohio
8. Forgetting to Prep
Designing is like cooking. You must prep your kitchen before you start. Get out your crop marks, dielines, logos and fonts. Know your paper limitations, mailing needs, budget restrictions and the marketing initiative – BEFORE you do any design.
It's tempting as a designer to start cooking on a design immediately. But trying to fit a cool design into budget, size and production restrictions after the fact is often a recipe for disaster. At school you are often given the prep work as part of class assignments. Outside of school, you have to learn to extract that information from the client and your vendors at the forefront.
Scope project limitations first, prep your workspace second, and save the design for last.
– Julia Briggs, President of Blue Star Design, an idea design studio specializing in graphic, digital & social design, brand identity, web, marketing & technology solutions in Cleveland, Ohio
________________________________________
Ready to get out there and take the world by storm? Just remember to ditch these 8 bad habits and you'll be good to go!
What bad habits have you seen in your colleagues? Employees? Share with us in the comments below! And hey, no naming names! 
On The Map 3 is rapidly approaching! You can find the official event details in the Press Release down below, along with a peek behind the scenes of one of the new episodes – A day in the life at the Cleveland Botanical Gardens. I hope to see you, our local readers, at the screening Friday, December 6th. And for all our readers, keep your eyes peeled for a follow up blog post that delves into the video creation process. Enjoy!
Behind the shoot: A day in the life at the Cleveland Botanical Gardens
OTM3 | Friday, December 6th, 2013 | 5-9 pm | 7 pm Video Screening
Cleveland is 'On the Map' – from food to furniture, the city resonates with creative thinking and furious pride. On Friday, December 6, Go Media will host the third annual On the Map video series screening and release party to celebrate the people and places that make Cleveland our city.
Located in Ohio City, Go Media is proud to call Cleveland home. Like so many lifelong residents and transplants alike, our own Go Media designer and On the Map creator, Chris Comella, revels in the many amenities our great city has to offer. All of us here at Go Media see potential and recognize opportunity for change in this climate ripe for local economic growth.
Here at Go Media, we are working towards making their shared vision a reality and are helping establish Cleveland as a hub for artists and designers. Our On the Map video series spotlights a handful of the many inspiring people who are following our passions to make Cleveland a better place to live, work, and visit.
This year, the series also spotlights four Cleveland neighborhoods and showcases the distinctive landmarks that make them unique. Viewers will also get a behind the scenes look at the F*Sho, Cleveland's contemporary furniture show, a visit to the tranquil Cleveland Botanical Gardens, and a day inside Momocho's vibrant kitchen.
We'll screen the 3rd On the Map video series on Friday December 6th in our warehouse offices at the SW Corner of West 45th & Lorain in Ohio City. Guests are invited to eat, drink, watch the video release, meet fellow Clevelanders, and enjoy in an evening aimed at celebrating our amazing city.
This premier event is free and open to the public.
WHO: Go Media
WHAT: 3rd Annual On the Map Video Series Release Event
WHEN: : Friday, December 6th, 2013 | 5-9 pm | Screening at 7 pm
WHERE: Go Media, 4507 Lorain Ave., Cleveland, Ohio 44102
CONTACT: Chris Comella, Go Media | 216-939-0000 x229 | [email protected]
Facebook.com/OnTheMapCLE | Event | OnTheMapCLE.com
On The Map CLE, featuring:
Cleveland Botanical Gardens
Cleveland Heights
Downtown
F*Sho
Momocho
Ohio City
University Circle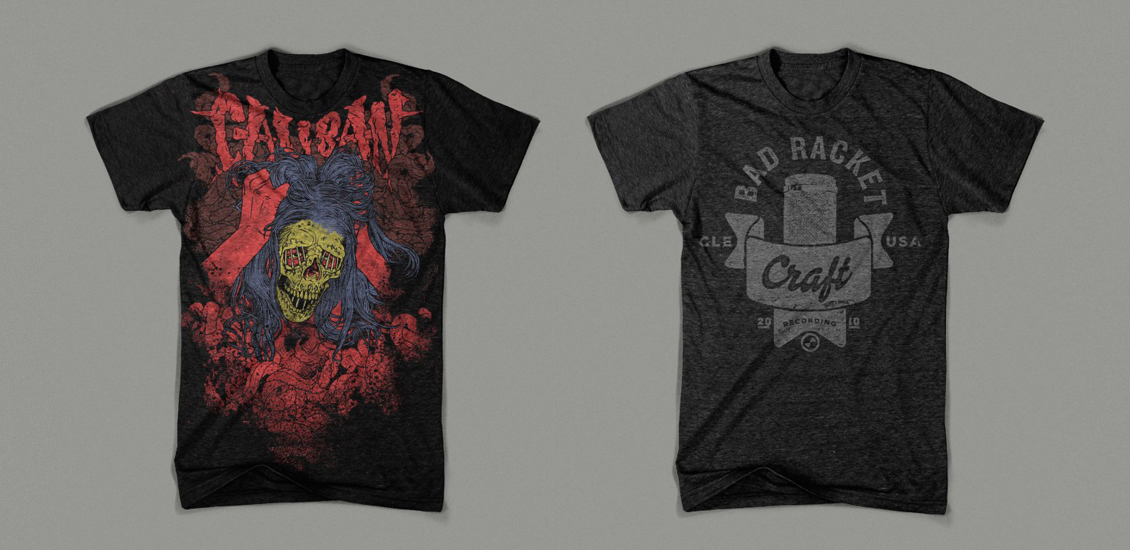 What makes a good tshirt design?
Sometimes it just feels like, well, you know it when you see it. But how do you quantify that feeling?
Despite a good, solid understanding of design, many are stumped and come looking to Jeff Finley, partner here at Go Media and author of Thread's Not Dead, The Designer's Guide to the Apparel Industry, for answers.
Jeff shares some not-so-obvious fundamentals of great t-shirt design in Thread's Not Dead, so we've decided to share some of them with you today.  We've also asked a few of our friends, t-shirt greats Brandon Rike, Dan Mumford, Glenn Jones and Anthony Hall to weigh in.
Keys to Great T-Shirt Design:
Wondering, how do I design a great tshirt?
1. Hit your Target.
"The bottom line is that a good t-shirt design is one that catches the idea of the intended target so much that they want to wear it. Not only will they wear it, but they will love it so much that they will never throw it away." – Brandon Rike
"The great thing about t-shirts is that everyone has different taste so you'll find a market in whatever you create. You just need to link to the audience." – Glenn Jones
2. Design for your Client.
"I design for the audience, no questions asked. Designing with your own agenda is only your way to let the client know that their needs are secondary, and you're gonna do whatever you want to do with the project. This wastes your time and theirs, and is disrespectful to the people offering to pay you for your services. It takes a better designer to work with the client, and make sure they are happy, and get out of the exchange with a better end product than they had anticipated. If you can't design within someone else's parameters, then I'm afraid you've misunderstood your occupation." – Brandon Rike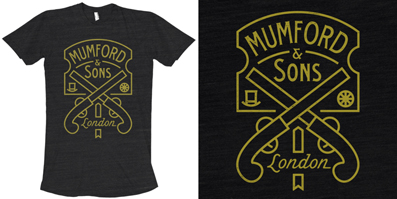 3.  Color is King.
"Colors sell, first and foremost. Whether it's a one-color white graphic on a black tee, it's that initial connection that the buyer wants to make. Some people like plain t-shirt graphics, some want super colorful graphics, some want a vintage look. Either way, knowing who the target is, and predicting what they will be drawn to is of utmost importance. While this information is heartbreaking to designers and illustrators, the design itself is secondary to the colors it's presented in. Many designers spend so much time on an impressive illustration, only to cloak it in an uninspired colorway at the end. We have to look at t-shirt designs as the whole garment, as opposed to just the graphic printed on it. Will the ink cover too much of the shirt, making the garment feel heavy? Does my illustration work better as a print than on a t-shirt? Do the focal points of the design draw your attention to odd parts of the torso?" – Brandon Rike
4. Compose Yourself.
"Its all about composition, especially when you have a tee design with a lot going on it, like most of my designs. The lines have to flow nicely together and the type has to fit comfortably all within the design, if the basic shapes and outlines work nicely together then I know I have a good tee design, its only then that I will fill in most of the detail. When it comes to colour, you have to know how to use it sparingly, especially with screen-printed tees, being able to work with a limited palette is an incredibly powerful way to get the most out of a tee design." – Dan Mumford
"My idea of what is "good t-shirt design" has changed as I've improved as an artist. Generally speaking, for me, a good design usually involves keeping the weight of the design near the top/center of the shirt (more flattering on a customer), keeping my colors balanced and limited, and using the shirt color as a part of the design.  I know I've got a good design on my hands if I can revisit my finished design after a couple of days and not see any flaws or things I'd want to change." – Anthony Hall
4. Consider Wearability.
This is a simple, but important question to ask yourself.  "It's a pretty simple concept and I know it doesn't apply when you're designing tees for a client whose audience might be twice your age and of the opposite sex. But as a rule of thumb, ask yourself "would I wear this?" Put yourself in the wearer's shoes and try to imagine what it'd be like to wear your shirt." – Jeff Finley, Thread's Not Dead.
5. Thoughtfully brand (details matter).
"Branding is important throughout, if you have a tag or a logo that can be found on everything you do, then it will get imprinted on people that see your work, and it also starts to become a brand of quality. I try to have my small 'M' icon on most pieces of my work, its nothing special, but it definitely holds everything together under one larger umbrella of work." – Dan Mumford
6. Consider the costs.
"I try to create designs with a 3 color max. Many bands watch the cost of a tee go way up as they add more colors, thus, watching their profits go down. Since I was fitting the bill for the very first tees that I designed, I try to be realistic about costs of printing. While the color choices are of utmost importance, simply adding more colors does not make a tee better. Challenge yourself to make 1-3 colors go a long way."  – Brandon Rike
"I think just having a good idea of how screen-printing works is the most essential thing. Being able to separate colours for print means you can supply things print ready, not only does that make you easier to work with for the clients, but it gives you an edge over designers that might not know much about the process. As far as detail goes, its again just about being able to provide clean files that are easy to work with." – Dan Mumford
7. Be innovative.
"These days, the trends in graphic tees are getting more and more loose. You can find anything printed on a tee. Whereas when I came into this industry, we were trying to create solid graphic lock-ups that would sit in the middle of the chest, you will now find a single photo covering a tee, or one word filling up all of the space. Any tangible trend has completely disintegrated, and now, frankly, anything goes.
For me, it's exciting to see where my skills are and know how fit into these trends. While I would prefer to concentrate on more concrete graphics, I know how to make a good t-shirt, even if that means using the right photo or word to completely cover the shirt with. It's become less about the skills that I have, and more about being creative in general, and being able to apply it to what I'm doing." – Brandon Rike
"Good design will blaze new trails in what people are wearing. Adding foil into your design wasn't something your average designer six or seven years ago thought of. Foil or printing a full color image isn't really cost-effective but it might be worth it if that's what people are buying. A good design pushes boundaries and does things differently. It starts new trends, forges new printing solutions, and advances the industry. A good example of this is the Bold is Beautiful shirt that I designed that people said could never be printed. The design featured a full spectrum of colors and took up a large area on a black shirt. I imagine it was costly to print, but the team at DesignByHümans pulled it off with flying colors, pun intended." – Jeff Finley, Thread's Not Dead
8. Create substance.
"A good design has a solid idea and purpose behind it. Sure there are top selling t-shirts that exploit the popularity of stylistic trends like ornate flourishes or SFSS (skulls for skulls sake). But the point is, designs with a solid idea that mean something to your client or customer favor better." – Jeff Finley, Thread's Not Dead

Glennz Illustration Process – Modern Entry from Glenn Jones on Vimeo.
"As far as putting meaning behind my designs, I like problem solving; I like to come up with gadgets, or solutions to problems that don't really need solutions. If that makes people laugh too,  thats a bonus." – Glenn Jones
_______________________________
Great design is really made up of so many elements.  Not only do you have to have a solid grasp on design principles, but also understand your audience, wearability, cost effectiveness and the importance of branding.  Combined with pushing the envelope, you as a t-shirt designer have a huge hill to climb.  Cultivate good instincts, as outlined by our experts, and your chances of success will increase ten-fold.
Heart and passion, too, can go a long way.  If you love your design, chances are your audience will too. Hall sums it up with one last thought: "Honestly, I have no ability to predict how popular a design will be. I just make shirts about things that I really love, and hopefully customers will be on board with whatever I designed. The worst thing that can happen is that you made a great design that you're really proud of."
For more information on great design and other areas on dominating the t-shirt industry, check out Thread's Not Dead.
Share your successes and challenges of t-shirt design in the comments below!
________________________________________
Thank you to our guest contributors!
More Anthony Hall:  Facebook | Twitter | Instagram | Tumblr | Behance
More Brandon Rike:  Cargo | Dribbble | Flickr | Instagram | Tumblr | Twitter | Vimeo
More Dan Mumford: MySpace | Twitter | Facebook | Mintees |Skull & Heart  | Mumford Clothing | Instagram
More Glenn Jones: Twitter | Facebook | Behance | Flickr | Dribble | Vimeo | Instagram
More Jeff Finley: Twitter | Dribbble | Vimeo | Pinterest | Facebook | Instagram | YouTube | Gimmebar | Last.fm
Header image t-shirts by Jeff Finley.
Best Poster Design
Hey designers, want way more inspiration? Attend our all-inclusive soul-fulfilling three-day design retreat, WMC: Off-The-Grid, this October 5 – 7th. To learn more, head to wmcfest.com.
Need some poster design inspiration?  You've come to the right place. We've gathered some good ones to get your creative juices flowing.
Once you've been inspired, head over to Mockup Everything to give your design a go on one of our free mockup templates, like this one:
Make sure to share your work with us!
Enjoy!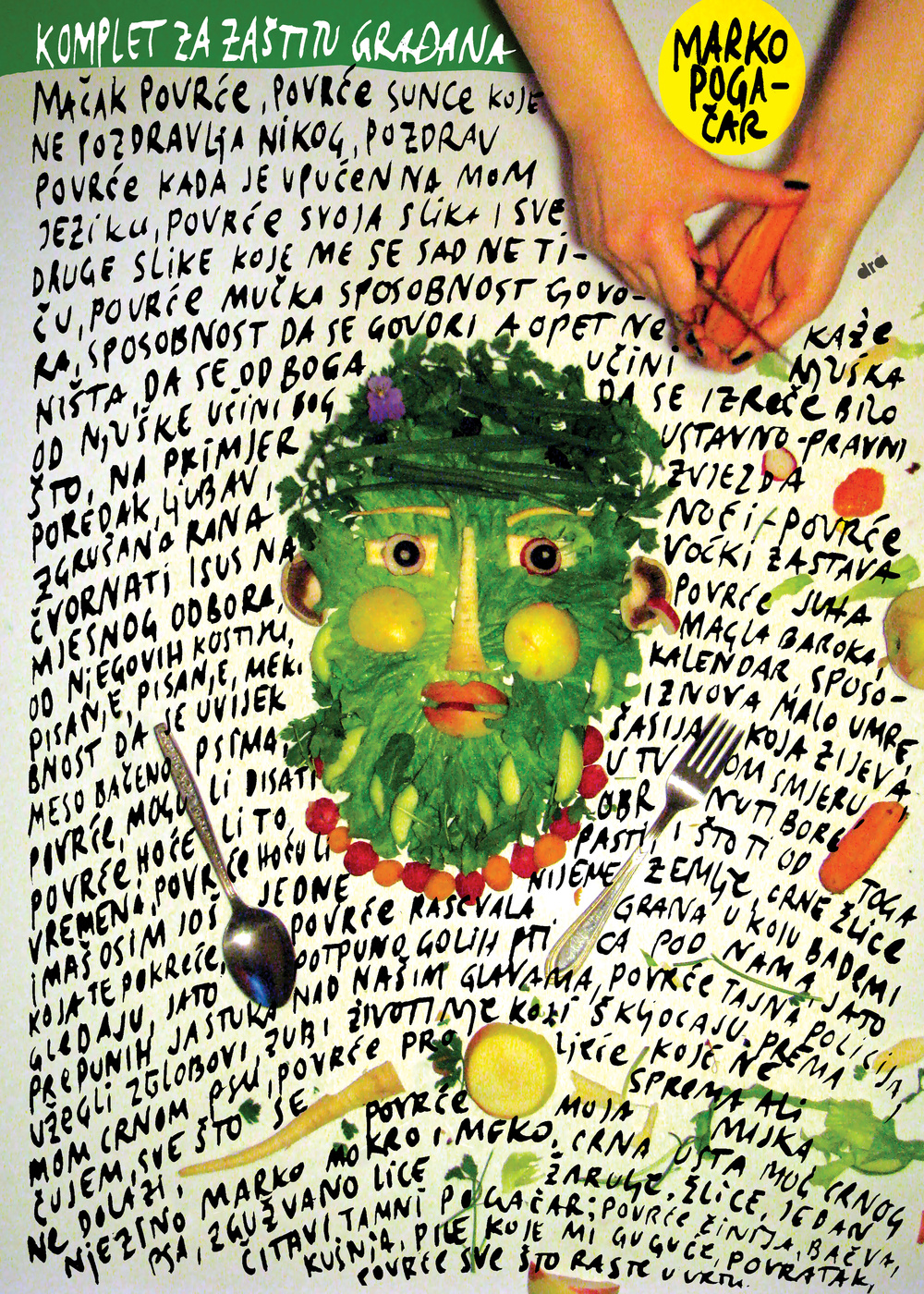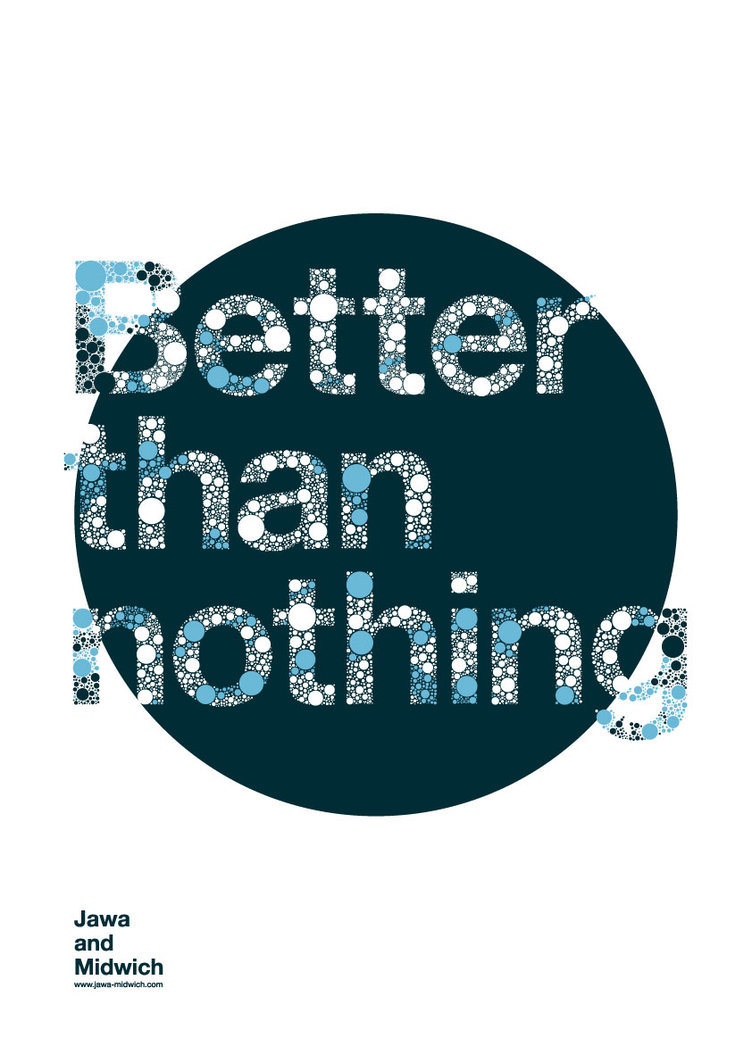 Hey Designers, make sure to check out our Arsenal Membership, which hooks you up with our huge product library for only $15 per month. Yes, seriously.
WMC Fest 4 News Flash!
We just released the first wave of speaker videos from WMC Fest 2013. Check them out here on the 'Zine. They are also viewable in HD for free on our vimeo channel!
Included in the first batch are Brandon Rike, Rena Tom with Lisa Congdon, Troy DeShano, Stephanie Landes Burris, and These are Things.
Disclaimer: talks from Troy DeShano and These are Things may bring you to tears! They are examples of the type of humility and honesty we admire in our speakers.
These Are Things: 
How We Learned to Stop Worrying & Enjoy the Ride

Rena Tom in Conversation with Lisa Congdon:
Building Your Dream Job
Troy DeShano:
The Best Decisions Rarely Make Sense on Paper
Stephanie Landes Burris:
What I Learned About My Job from My Eight-Year-Old Self
Brandon Rike:
Betray the Institution
 
What did you think? Which video was your favorite? Who moved you? Why? Tell us in the comments below!
Capturing a clean, crisp, accurate image of the work you've spent so many hours to achieve is one of the most vital elements of pulling together your portfolio.  Miss the mark and you may lose the job.
Since there is so much skill and expertise associated with product photography, unless you are well equipped and well educated, you may be misrepresented. Professional Cleveland photographer and extended Go Media family member Dan Morgan, of Straight Shooter, recommends designers leave it to a professional.
With over 30 years of photography experience under his belt, Morgan has learned to shoot and light every kind of product conceivable. Beginning his career at his father's photography business, Morgan Studio, Dan has worked for the likes of Bonne Bell, Sotheby's in New York and Kate Spade. He has photographed everything from the jewelry Marilyn Monroe and Katharine Hepburn once doned to fishing lures and Ferraris.  Dan has come to specialize in shiny objects, arguably one of the most difficult products to shoot.
Dan talks to us today about some of the challenges he has faced as a product photographer, as well as some of the tricks of the trade.
Challenges and Rewards
Preparation of Product
Sometimes there is much work to be done before the photography even begins.
"The unique characteristic of this shot is that I had to construct the folders before I even got them in front of the camera," notes Dan, who uses items like cardboard spacers, glue, wax and putty to style and prep the product.  Once prepared, the challenge becomes accurately and flawlessly presenting the product per the client's wishes. In this example, Dan used string to hang the folders, giving them a floating effect; string was removed in post-production.
Dan recommends, "building things strong enough to last as long as they'll need to last" to withstand the hours you'll spend photographing your product. Haste, as they say, makes waste.
Volume
One huge challenge of product photography Dan deals with regularly is that of volume. It's easy, when presented with a large quantity of items, such as print material or the Mill-Rose brushes pictured above, to feel frustrated right off the bat. "It's my job," notes Dan, "to take that which is intimidating to my client and carry that intimidating item out of the office and deal with it myself."
How did he accomplish it?  "First, I laid out the palette, which in this case was a white 12 foot wide piece of paper on the floor. I mounted my camera to a step ladder and shot straight down on the subject and lit it in such a way that the legs of the ladder did not show up in the shot. A number of technical things: the lighting, physically of it, the space and the height I needed to accomplish this shot was a part of the challenge, and the composition: making the colors pop, creating shadows, was another."
In this situation, Dan discloses, it's all a matter of time, a tremendous amount of patience and an eye for design.
Reflection
"Lighting objects is a lot of what it's about, especially when you're dealing with shiny objects," notes Dan, who recently photographed this ceramic elephant by local artist Andrew Simmons.
"Instead of pointing direct light at the subject, try pointing white cards backed up away from the subject," Dan suggests. "Light the white cards instead."
"This is key to softening shadows," Dan continues, "and even when you'd like shadows to exist, this trick makes the shadows more interesting, as they are falling forward from the product towards the camera. This concept and many other true lighting techniques are contrary to what you would think starting off. You don't point bright lights at the object or keep pointing brighter lights at it. It's about quality of light over quantity of light. It's not direct light; it's indirect light."
Multiple Elements
For this industrial photo, Dan worked closely with the client, who had multiple desires; she wanted to see her company's logo combined with smoke and color and a beautiful product shot to boot.
Dan quickly realized that he would needed to pull three photographs together to grant this wish. The first was a piece of glass Dan had etched with the company name, highlighted by smoke and light. The second, the smoke itself, was created by dry ice Dan gathered from Checker Bar Ice Cream here in Cleveland. The third was the product shot separately on a white background.
Why shot separately?  Dan notes, "If I had tried to light the product with the glass in the shot I'd have reflections on the glass showing up and all kinds of mess that would take a lot of time to clean up in Photoshop; more time than it would take to shoot them all individually."
Taking time with each of your individual elements, per Dan's example, is essential to pulling together one beautiful product shot.
Depending on the circumstances, Dan often recommends designers or art directors work hand-in-hand with their photographer, on site. Two heads, as they say, are sometimes better than one.  In this case, per Dan, "a client being organized and knowing what they want is critical."
With some patience, and the experience of a seasoned photographer, there is no limit to what you can achieve.
Have you tried your hand at product photography? What challenges did you face? What worked?
Find out more about Dan Morgan of Straight Shooter
Find Straight Shooter on Facebook | Instagram
Expert Advice from Go Media Designer Aaron Roberts
Having just graduated from college in the past few years, I am able to put into perspective exactly what I learned, and wish I learned, before I headed out into the real world. There are plenty of articles floating around the internet talking about what to put in your portfolio and how to send out resumes, so I won't go too much into that. What I want to talk about are the things that surprised me about working on real projects here at our small Cleveland-based creative agency, Go Media, and how I wish I had been a little more prepared.
1. Know how to communicate in multiple media.
When it came to explaining my ideas, I was used to standing up in front of my classmates and professors, going through my conclusions and why I made the decisions I did. I felt like I had a great handle on my presentation skills. The only problem; my audience was other designers.
What I needed was practice in presenting to people who are not designers. There will be times that you can't meet in person so being able to respond to client feedback over the phone and through email is crucial. Be prepared to speak clearly no matter the format.
2. Understand that client budgets and timelines will play a major role in the process.
Since almost all of my projects were hypothetical, there weren't any restraints other than deadlines to have sketches or rough mockups and so on. I was able to indulge in all sorts of choices even ones that weren't very practical. The possibilities were endless. It was fun, but it led to the assumption that all projects would be like this.
The client's needs, opinions, and overall message will always have to be taken into consideration. Sometimes you and the client may not see eye to eye on aesthetic choices or they will ask for changes. Do your best to stick to your guns, but remember, you're working with the client.
The real challenge is to meet the client's needs within the restraints while producing great work.
3. Be conscious about how you work.
I've known some people that couldn't work in class and feel productive. It's easy to get used to working solely on your own – without distraction. Unless you're completely set on freelancing out of your humble abode, chances are you'll need to work with people.
Work environments come in many shapes and sizes; open concepts, one long desk, cubicle farms, etc. Each one comes with its own set of distractions. Be prepared to be able to be productive in any scenario.
Try to visit as many studios as you can to get a sense of how the day-to-day really looks. Some may be more collaborative and strategic, while others more production oriented. Not only is this a great way to get introduced to potential employers, you can really find what kind of work environment suits you.
4. Recognize that your attitude is just as important as your work.
If you think about it, you're around the people you work with more than most. The relationship you have with your co-workers will have profound effect on the way your days are.
Confidence is great. It especially helps when you're standing up your ideas. But no one will want to work with someone with too much ego.
5. Do great work no matter where you are.
Early in your career, there will be times that you'll need to make ends meet by supplementing your normal work with freelance pay that isn't ideal.
The key is to work hard, even if you're not at your dream job. Get familiar with the subject matter, and find what gets you interested or excited about the project. Looking at every project as an opportunity to learn something will make it that much more rewarding.
What are some things that would have helped you prepare for your career?
Subscribe to the GoMediaZine newsletter | Get Goodies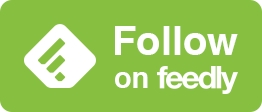 Pushing Up Daisies: A Tutorial by Nashville based graphic designer, WMC Fest 4 artist and Ink Wars participant Derrick Castle
I wanted to come up with a block print design for the old American idiom "Pushing up Daisies". I've actually been surprised by the number of people that haven't heard of this old saying. Maybe it's more of a southern thing. It means dead and buried. The elders used to claim that concentrated patches of daisies would grow over the graves of the deceased. I think it just sounds cool.
For my block prints, I like to use linoleum. Linoleum is a lot easier to work with than wood. They say that the lifespan of linoleum is up to 10 years before the linoleum itself starts to degrade. I haven't gotten to that point but my blocks are still going strong.
My first step in the process of creating a design is to sketch out a simple idea. I like to keep the composition simple because I know that carving out all the negative space and detailed illustrations for block printing can be a recipe for pain and frustration. But, by all means, push yourself.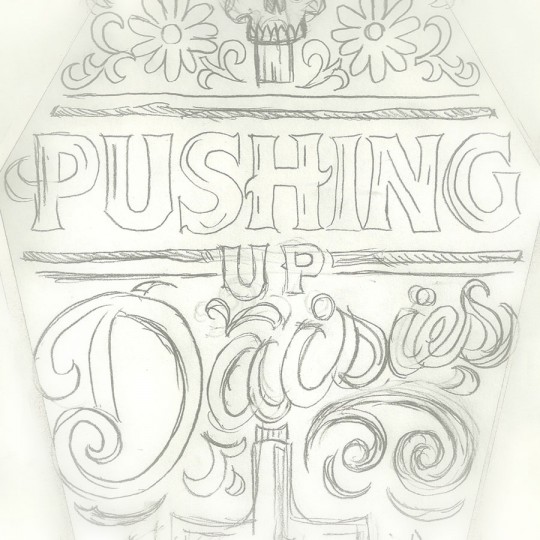 Another thing to keep in mind when working in a medium like block printing, this is a form of relief printing so what ever you are printing, it will be the mirror image of your design. So, it is really important, especially with typography, that you transfer the reverse of your image to the block for carving.
I typically sketch my design on tracing paper and flip it over with a sheet of carbon paper underneath. I trace and transfer the design to the block. From there, I like to ink the design onto the block so I do not get lost in the pencil lines. For this particular design, I want to print on black stock so I inked out all the negative space in which I would be carving.
Once I have laid down my pen and ink, I get to carving. Now it is time to set it to auto pilot because you are going to be here for a while. During this process, I tend to meditate and pontificate the meaning of raisins and other unexplained phenomenon. You do want to be very patient and deliberate during this process to avoid slips of the carving tools. (If I was to give any tips at this stage; before carving, set your linoleum block under a hot lamp for a little while before carving, this will soften the linoleum making it easier to carve.)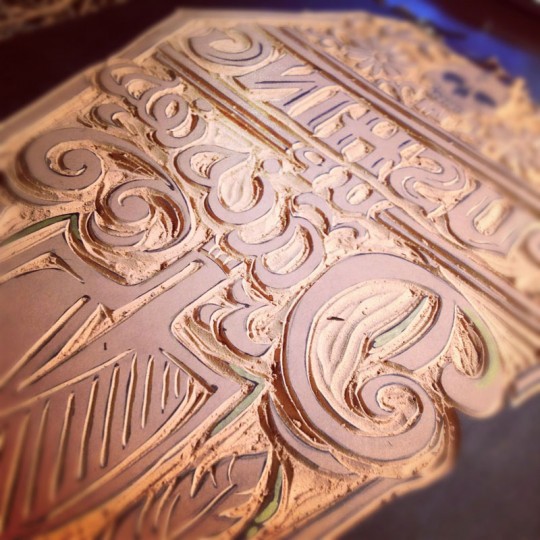 So now you are done carving and up until this point, because you have been working in reverse, you do not know how your prints are going to turn out. I'm always incredibly anxious to get to the printing stage because that is the moment where you find out if you have succeeded in bringing your vision to life. When printing, make sure you do use block printing ink. I use water based speedball inks, which work well for what I need. Block printing inks have a nice tacky consistency once you roll it out onto your rolling board.
For me, the printing process was actually the most difficult process to get the hang of. I spent a lot of time trying different methods of applying ink and pressing the blocks. The key to a successful print is to achieve the right texture of ink on your block. When applying the ink, it should sound a lot like Velcro. Once you have the right consistency, place your stock on top of the block and apply pressure. I work completely manual with nothing but elbow grease so, I use a rigid acrylic roller to apply even pressure to the inked block. I do not like using a baren which a lot of people recommend, it just didn't work for me personally. After that first pressing, stand back and enjoy the fruits of your labor, over and over again. Reproducible art at its finest.
About the Author:
Derrick Castle is a Nashville based graphic designer and illustrator, freelancing for many major merchandising groups, as well as clothing labels. He is the creator of Straw Castle.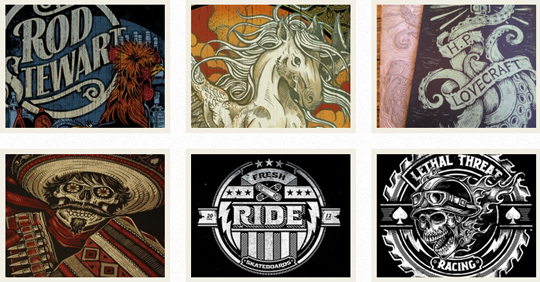 More Derrick: Facebook | Twitter | Flickr | Society6 | Dribble
Subscribe to the GoMediaZine newsletter | Get Goodies