8 Detrimental Design Habits to Break Today
You've just landed that internship or job of your dreams and are ready to take on the world. Maybe you've been working at a firm or have been freelancing for years.
You're sure you've got it under control. You've got this in the bag!
But wait!  There are just a few common mistakes that may be holding you back from achieving your full potential.
We'd like to help. Thanks to some great names in our industry, we have a wealth of advice for you regarding some design habits to break now! Or, better, those to watch out for and nab before they become etched into stone.
1. Failing to Ask for Feedback
Young designers / interns make the mistake of not asking for enough feedback. They are fresh out of school, and perhaps eager to prove themselves, but they are missing out on so much more learning by assuming their school experiences have prepared them for the real world. It's a problem in that they end up in a bubble and don't benefit from the team environment as much as they would if they reached out and initiated more feedback from their team.
They can correct the problem by being a good communicator, making it known during their hiring process / interview process – that it's something they are actively looking for, and then following up by making sure it's part of their process once the job starts. It's tempting to hide away and just do the work, and hope that one day you advance to better projects. But you can speed this up by being more aggressive and "asking for" more challenges, feedback and work.
I've only had one design intern at Fastspot, ever, who constantly bugged me for more challenging work. This person also actively sought out feedback, jumped into group critiques (asking if they could join b/c they weren't overly busy of course) and soaked up as much interaction, communication and feedback as they could get their hands on. That was the one intern who I promised a job to when they were done with school.
Everyone who's just starting out should take every chance they can to get feedback, be challenged and push themselves outside of the comfort zones they've established at school. School is a lovely fantasy land but the real world is full of rewarding opportunities if you seek them out and never settle for mediocracy.
– Tracey Halvorsen, President and Chief Visionary Officer of Fastspot, award-winning interactive agency in Baltimore, Maryland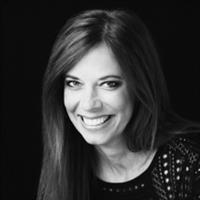 2. Ignoring Time Constraints
New designers are often inexperienced with managing budgets, and time is attributed to the project budget. We often see interns and young designers overworking their designs, either through over-development or the exploration of too many concepts. This burns the project budget in the early stages and leaves less time for development of the chosen direction. We encourage new designers to stay off the computer and hand-sketch to quickly explore many ideas and then share those for discussion and selection before moving to digital. Early and frequent check-ins with their colleagues help them stay on track with project objectives and project budgets.
– Rachel Downey, Founder and Principal of Studio Graphique, a lead branding, placemaking and wayfinding firm in Cleveland, Ohio
3. Not "Making it Real"
One of the toughest things for designers who are coming out of school (or are still in it) is making things real. Designing anything is only half of making it real. The other half is picking stock, converting colors and outlines, making sure info is correct, working with the developer, etc. Those are the things that take attention to detail and organization. It's also something we've noticed not a lot of designers are taught. They get color theory, typography, etc. but they don't get "how to make a 3 color brochure a reality" or "Is this photo high res enough and can I even use it?" classes. So you gotta coach them and usually the people that have most recently learned outputting are the best at teaching it.
– Alex Wier, Creative Director of Wier / Stewart, advertising agency and creative firm in Augusta, Georgia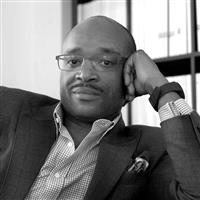 4. Attempting to Fit In
Sometimes young designers have the tendency to come into a firm and try to 'make their mark' on the work by working to influence what they perceive as the agency's design style. I encourage designers to work hard to learn the thinking and problem-solving process that the agency engages in and push the thinking of their own work in that way. They will make their mark by helping to elevate the craft of everyone around them – including their own.
– Chad Cheek, Owner and Managing Director of Elephant in the Room, boutique design agency in Winston-Salem, North Carolina
5. Feeling too accomplished
When I got my first job out of school, I was so proud of all that I had accomplished – my portfolio that I spent months preparing, graduating college and landing my first job were huge achievements in my life. I felt like I finally arrived at my destination and achieved all my goals.
During the first few months on the job, the big mistake I made was letting all this get to my head. I went into work thinking I needed to impress everyone with my design abilities and knowledge. I thought that being a respected designer and keeping my job was about proving that I was just as good as everyone else working there. But I quickly learned that no one really cared about my accomplishments, and I didn't know as much as I thought I did.
I believe this is a common experience for a lot of designers, and the root of a lot of unhappiness working as a designer. My advice would be to view every new job as an apprenticeship, a mentorship. You earn respect by respecting others. And as my partner, Kim Knoll likes to say, "A good attitude is just as important as a good portfolio."  Be positive. Be hungry.
– Kyle Eertmoed, Partner and Designer, Knoed Creative, Branding and Graphic Design Studio in Chicago, Illinois
6. Copying Other Designers
The biggest problem I see in interns and new designers is that they try and emulate other designers – copy their heros and try and 'be like' notable/famous designers who are, actually, just 'being themselves' (that's why they are famous and successful). I think this happens because it can look and feel like a short cut to being a better designer, or a designer that's 'ready'. It's the hardest thing to try and find your own point of view. It's a long path. I've been in the game 20+ years, and I think I'm only just starting to hit my stride and understand my own approach, my point of view and what I see as valuable. It does take time, but I really believe that to understand this early on in ones career is important. If it takes years or decades to work though and make progress, that's OK. Everyone has to start somewhere. And its actually OK not to have a point of view in your work! I know a very successful illustrator who still maintains that she, after 20+ years, doesn't know herself well enough yet for that point of view to come through. She just has fun with her projects, and that's her main criteria for taking on work 'is this going to make me happy?'
– Chris Harrison, Founder, Harrison Agency multidisciplinary creative agency, Brighton, UK
 7. Letting Your Ego Get In the Way
The following is a bastardized mash-up of Tyler Durden  quotes: "Listen up, maggots. You are not special. You are not your design. Your design is not a beautiful or unique snowflake. You're not your fucking suspenders and hipster beard. Your professors lied to you. Your clients need to be respected and listened to. Your boss and your co-workers are probably smarter than you. If you're feeling insecure, good – you should be. When you feel the urge to defend your design, don't. Shut your mouth and open your ears. Understand that designing is a process and it's not always going to go the direction you want it to. But don't feel bad, it could be worse. A woman could cut off your penis while you're sleeping and toss it out the window of a moving car."
– William Beachy, President, Go Media, our creative agency here in Cleveland, Ohio
8. Forgetting to Prep
Designing is like cooking. You must prep your kitchen before you start. Get out your crop marks, dielines, logos and fonts. Know your paper limitations, mailing needs, budget restrictions and the marketing initiative – BEFORE you do any design.
It's tempting as a designer to start cooking on a design immediately. But trying to fit a cool design into budget, size and production restrictions after the fact is often a recipe for disaster. At school you are often given the prep work as part of class assignments. Outside of school, you have to learn to extract that information from the client and your vendors at the forefront.
Scope project limitations first, prep your workspace second, and save the design for last.
– Julia Briggs, President of Blue Star Design, an idea design studio specializing in graphic, digital & social design, brand identity, web, marketing & technology solutions in Cleveland, Ohio
________________________________________
Ready to get out there and take the world by storm? Just remember to ditch these 8 bad habits and you'll be good to go!
What bad habits have you seen in your colleagues? Employees? Share with us in the comments below! And hey, no naming names!