Articles by Month:
November 2014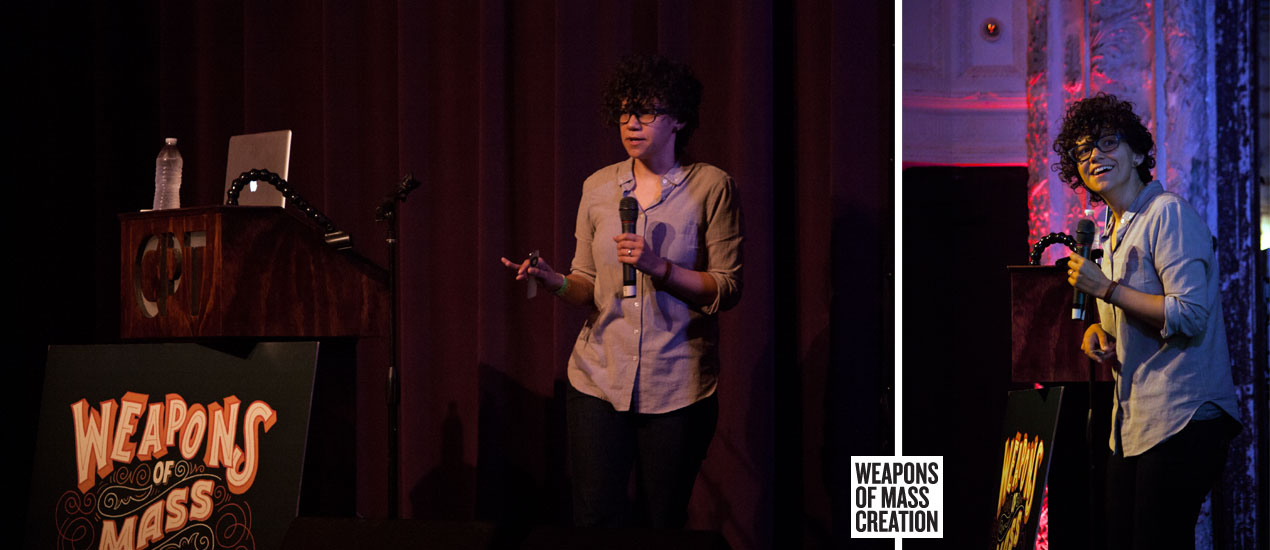 Veronica Corzo-Duchardt, Cuban-American designer and artist behind the Chicago-based creative studio, Winterbureau, treated us to an intriguing talk at Weapons of Mass Creation Fest 5. In her time on stage, she discusses cultural and historical influences in design and creativity, as well as the intersection of design, art and archeology in her work.
We couldn't keep our eyes off her at WMC, as well as in the video we captured at the Fest.
Now, Cleveland, Ohio based graphic designers, Go Media are happy to release the podcast version of Veronica's "Cultural and Historical Influences in Design and Creativity" piece. Enjoy!
Music for your Monday
Today's Best Spotify Playlist for Getting Sh*t Done is brought to us by Go Media web designer and front-end developer, Bryan Garvin.
If you want to be productive this Monday, may we suggest allowing that beard into your ear.
Bryan Garvin's "Beard in Your Ear"
From Bryan: This is some new stuff I've been listening to as of late as I get lost in my code. From Lo-Fi to Funk, Motown to Grunge, Rap to Acoustic, as well as a dash of Zeppelin and Beach Boys, I like to vary. Anything to keep me on my toes as I dance at my standing desk.
More Go Media Staff's Spotify Playlists for Getting Sh*t Done:
Volume 1, William Beachy


Volume 3, Jeff Finley


Volume 5, Aaron Roberts


Volume 4, Wilson Revehl

WMC Fest Podcast: Grace Bonney
Grace Bonney, Weapons of Mass Creation Fest 5 speaker, is the founder of the blog Design*Sponge. She founded a national meetup group for women running creative businesses in 2008 and in 2011 she published her first book, Design*Sponge at Home. She is currently writing her second book, Design*Sponge by Hand.
Our Ohio graphic designers were delighted when Grace made the trek from her home in Greenpoint, Brooklyn, to Cleveland this past summer.
She took the stage and gave some brave advice: "Do the Things That Scare You."
Please enjoy the audio from her engaging speech below. To watch the video, instead, head over to Vimeo.
Doing what you love Video / Podcast
Is The popular refrain "Do What You Love" ruining design?
"Do what you love" — it feeds the soul but will it pay the bills? As this dreamer's mandate has spread from an idealized dream to the driving force in work/life decisions, we are left to wonder — is it ultimately ignorant of life's harsh realities: that doing what you love and making what you want requires a lot of unlovely doing. Is this popular refrain a privileged ex-post-facto for the already successful? Is it a comforting hymn we all sing as we walk away from that well-paying job into the dark unknown? Or are we really on the verge of a brave new world where doing what you love is the fastest way to getting what you want out of life?
Watch and listen in on our recent Designer's Debate Club talk, given at Weapons of Mass Creation Fest 2014 right here in Cleveland, Ohio, home of Northeast Ohio professional web designers, Go Media, .
Panelists include James T Green, Sharlene King, Megan Cook, Grace Bonney, Melody Kramer, Jessica Jacobs
Listen to the Podcast
[powerpress]
[iframe width="100%" height="166″ scrolling="no" frameborder="no" src="https://w.soundcloud.com/player/?url=https%3A//api.soundcloud.com/tracks/177856172&color=ff6600&auto_play=false&show_artwork=true"]
What Do You Think?
We want to hear what you think about the latest episode of our podcast and what topics you would like to see covered in upcoming episodes. Comment below with your suggestions.
Ready for More?
Keep learning and listening to more Go Media podcasts!
Stay tuned here for more WMC Fest 5 Speaker videos! In the meantime, be sure to catch Grace Bonney's talk, "Do the Things that Scare You" and Veronica Corzo-Duchardt's talk, "Cultural and Historical Influences in Design and Creativity."
Stay tuned to WMCFest.com for updates on next year's fest!
We're back for another edition of the podcast. It's a solo show as Bryan talks about what Northeast Ohio's professional web desigeners, Go Media have been up to, why there hasn't been a podcast episode since WMC Fest, and what you can expect from the podcast moving forward.
If you've ever entered Go Media headquarters,  you'll most likely be blown away by one thing – quite immediately.
The sound of complete and utter silence.
It's something I first noticed when I first stepped my foot onto the third floor of this, 4507 Lorain Avenue, and something almost everyone comments on upon entering.
Quickly though, you'll come to understand the reason. More often that not, each and every one of us has our headphones on, being inspired and motivated by our favorite music.
Getting it done.
We thought it would be fun if we each constructed a Spotify playlist for you, dear readers. Each is chock-full of songs that put that creative fire in our bellies.
You can find these playlists each and every Monday here on the 'Zine. We're kicking off our favorite Spotify playlists with one from William Beachy, President of Cleveland website designers, Go Media.
William Beachy's "Go Media's EDM Work Playlist"
The name says it all. I slowly pieced together this playlist over an entire year. This is just over two hours of high energy, bad-ass, bass thumping, soaring vocal, punch-you-in-the-face dropping electronic music. If you like Electronic Dance Music, you'll be head bobbing and chair dancing yourself into a blissful state of productivity. If not, welp, you gotta go if you don't like techno.
See you next time!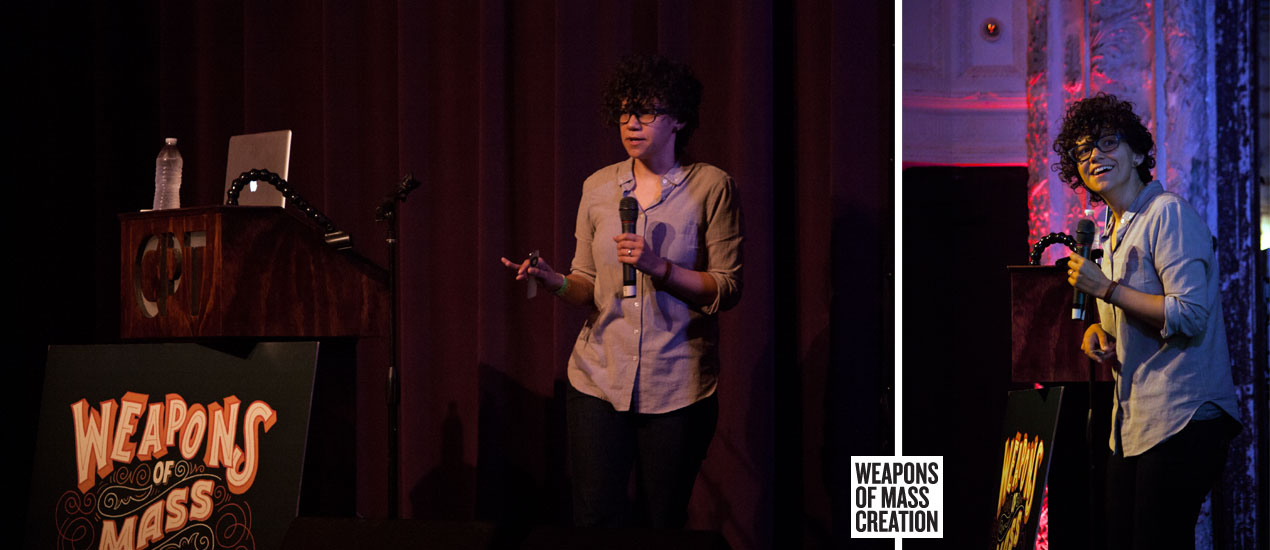 WMC Fest 5 Discussions Continued
Veronica Corzo-Duchardt, Cuban-American designer and artist behind Chicago-based creative studio, Winterbureau, is the next-in-line to treat us to engaging, enlighting real talk, Weapons of Mass Creation Fest style.
Here, Veronica discusses cultural and historical influences in design and creativity. And the intersection of design, art and archeology in her work.
A bit about Winterbureau / Veronica:
Since its start in 2009, Winterbureau has focused on creating culturally rooted, story-driven work in the arts, publishing and wine industries. The studio keeps a balance of self-initiated projects, collaborations, exhibitions and client work. Clients have included School of the Art Institute of Chicago, The Museum of Contemporary Photography and Chicago Ideas week. Projects include the Neche Collection, a visual archive and print series of objects collected by her grandfather throughout his life, the stories they tell and the work they inspire. Podcast Thing is a collaborative project with Max Temkin and Veronica Corzo-Duchardt that interviews interesting people and the podcasts they listen to.
Stay tuned here for more WMC Fest 5 Speaker videos from Cleveland's home for web design inspiration and more, Go Media and be sure to catch Grace Bonney's talk, "Do the Things the Scare You"
500+ Hand-Drawn Occult Symbols and Esoteric Designs: Free Vector Download Included –
Download the ultimate, hand-drawn, esoteric and occult vector illustration collection. Every one was drawn by hand by Go Media partner Jeff Finley. It includes over 500 vector symbols, icons, drawings, and illustrations created in the same hand-drawn style so they all work together to create an unlimited variety of designs. Great for bands shirts, gigposters, album artwork, and other works of art. In the mood to create something that looks ancient and old-world? Check. What about something conspiratorial? What about something pseudo-religious or occult? What about something mystical, magical, or alchemical? This pack can do all of that!
This collection includes all of the following:
All-Seeing Eyes – 24 images
Arrow Motifs – 17 images
Astrological & Zodiac – 68 images
Hand-Drawn Circles and Lines – 29 images
Hand-Drawn Esoteric Brushes – 13 images (how to install brushes)
Crosses – 40 images
Dark Occult – 20 images
Alchemy and Occult – 77 images
Keys and Anchors – 12 images
Ancient Runes – 71 images
Hand-Drawn Shapes – 88 images
Skulls and Crossbones – 20 images
Spiritual and Esoteric – 38 images
Wings, Laurels, and Bolts – 18 images
Esoteric Misc – 30 images
Pre-made Esoteric Designs – 8 images
Total: 573 images
Try 'em out with our free download ->
Hand Drawn Esoteric and Occult Collection Freebie by Jeff Finley
Let's look at the goods
Web Design Inspiration
If you've been paying attention, you'll know I'm obsessed with any and all things Japanese – design included.
I can appreciate the full spectrum – from tranquil gardens to Harajuku chic to sampuru and everything in between.
I love the contrast between total zen and neon chaos. The juxtaposition between the steady, serene steam rising above warm cups of tea and the crazed onslaught of information rammed into a subway map, city street, webpage screen.
Generalizing here, Japanese web design is a fearless dive into color, light and character, a direct representation of a busy Shibuya street. And because I embrace the full-on, I'm a fan. So today, I've collected some web pages that have in some way intrigued, inspired and entertained me.
Enjoy!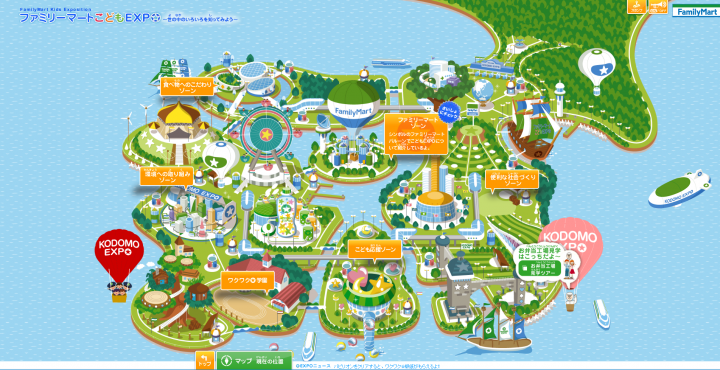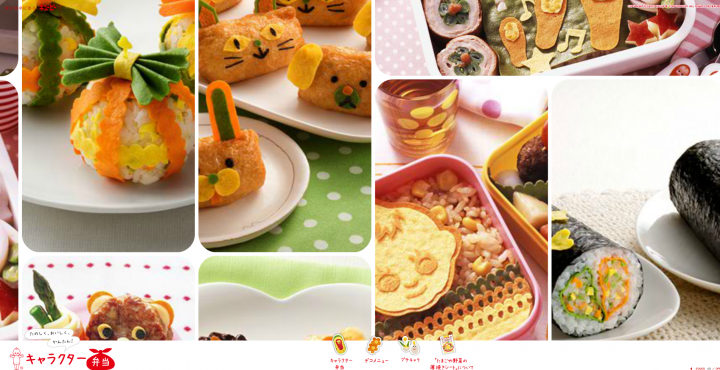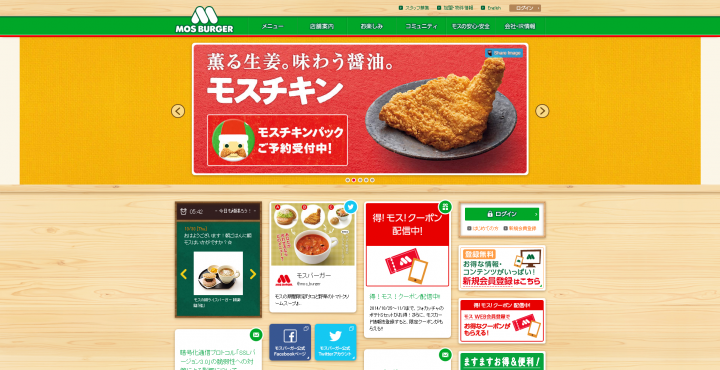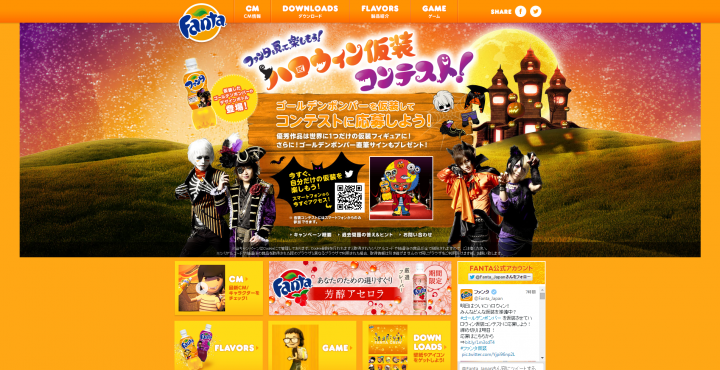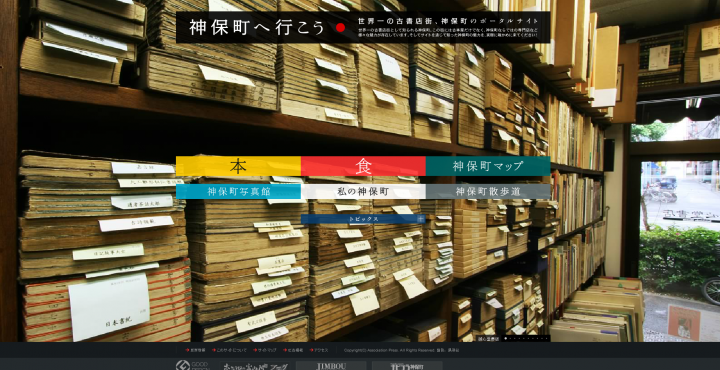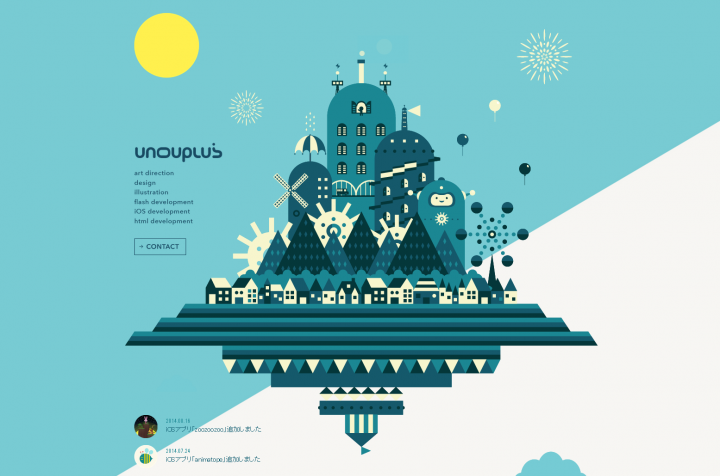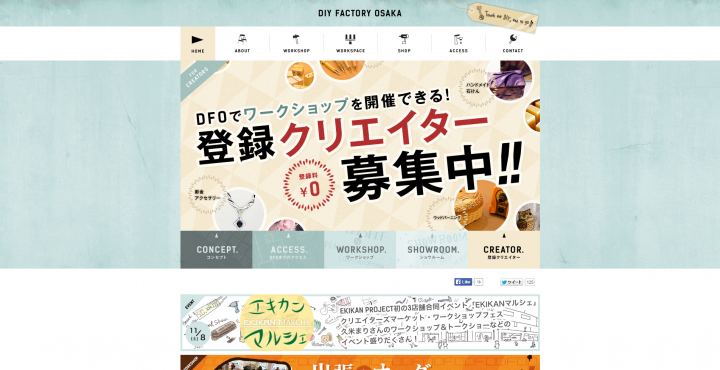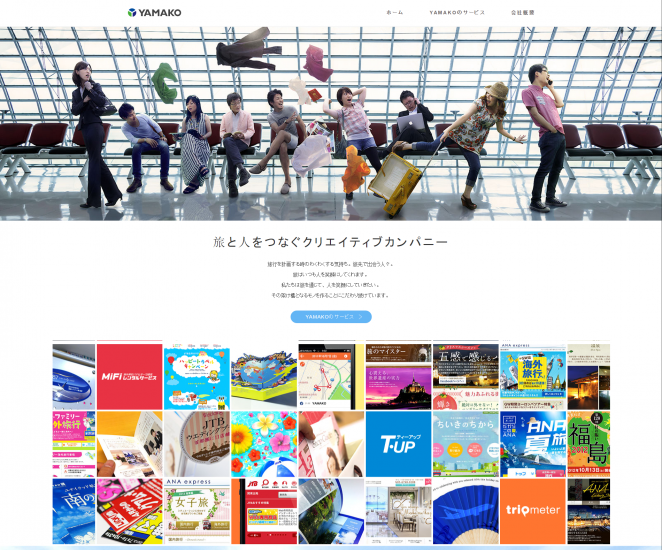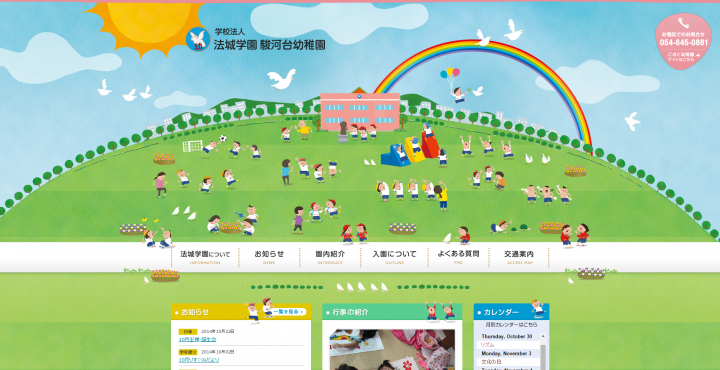 and just because…this:
Top Graphic Design Conference: 3 Days That Changed Our Lives
It never fails. Weapons of Mass Creation Fest, one of the top graphic design conferences in the US, is life-changing. It draws us together, challenges us, recharges us, motivates us to go off and create more authentically, purposefully. Weapons of Mass Creation Fest reminds us that we aren't alone – that the adversity we face are universal. The Fest simultaneously highlights the beauty of diversity, joyfully celebrating our differences. Let's remember the joy we experienced during these three very special days – August 2014. If you missed WMC Fest 5, take a peek at what you can expect this year. We really hope you can make it out. You unique perspective and experience is important to us.
Suggestions for next year or about how we can do better? Email us.
Join us on social media – Facebook | Twitter | Tumblr | Instagram
Real Talk
Grace Bonney, founder of the Design*Sponge, was one of the speakers to treat us to an inspiring talk at this past year's Weapons of Mass Creation Fest. This incredibly talented author and entrepreneur encouraged the audience to acknowledge, then face their fears, just as she has done.
This brave outlook has brought Grace much success, not only with her blog, but also with other ventures. These include founding a national meetup group for women running creative businesses and publishing her first book, Design*Sponge at Home. Grace is currently writing her second book, Design*Sponge at Hand.
Press play to listen in on Grace's inspiring message and stay tuned for more of this year's WMC Fest talks brought to you by Cleveland Graphic Design firm, Go Media.
[Tweet "Do the things that scare you. – Grace Bonney"]
Cover photo thanks to Marc Hughes