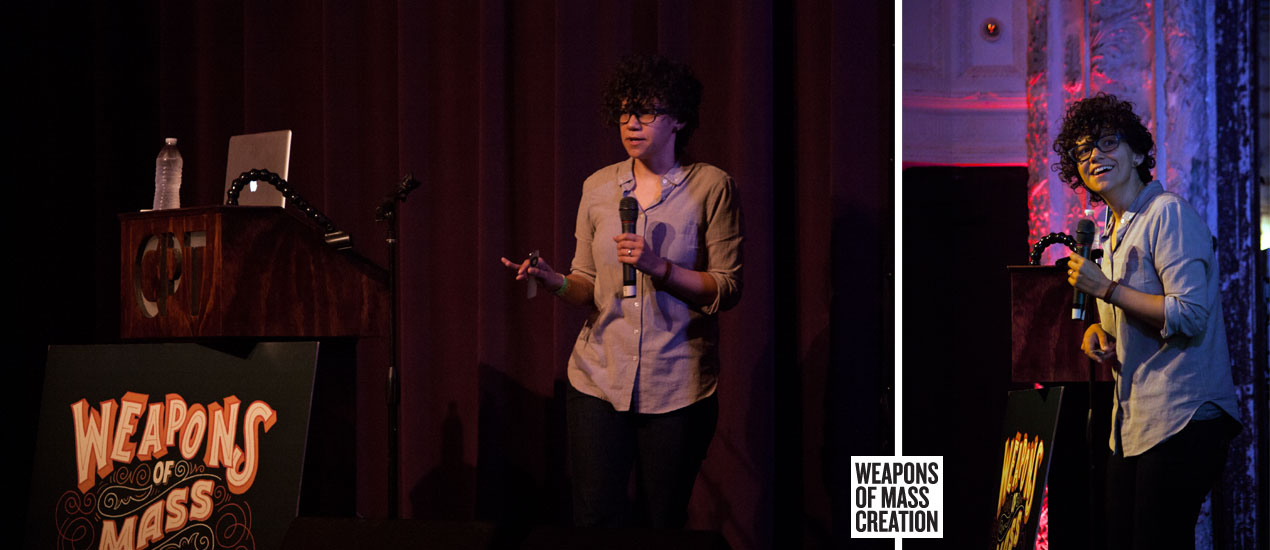 WMC 5 Audio – Veronica Corzo-Duchardt – Cultural and Historical Influences in Design and Creativity
Veronica Corzo-Duchardt, Cuban-American designer and artist behind the Chicago-based creative studio, Winterbureau, treated us to an intriguing talk at Weapons of Mass Creation Fest 5. In her time on stage, she discusses cultural and historical influences in design and creativity, as well as the intersection of design, art and archeology in her work.
We couldn't keep our eyes off her at WMC, as well as in the video we captured at the Fest.
Now, Cleveland, Ohio based graphic designers, Go Media are happy to release the podcast version of Veronica's "Cultural and Historical Influences in Design and Creativity" piece. Enjoy!
A little about Winterbureau:
Since it's start in 2009, Winterbureau has focused on creating culturally rooted, story-driven work in the arts, publishing and wine industries. The studio keeps a balance of self-initiated projects, collaborations, exhibitions and client work. Clients have included School of the Art Institute of Chicago, The Museum of Contemporary Photography and Chicago Ideas week. Projects include the Neche Collection, a visual archive and print series of objects collected by her grandfather throughout his life, the stories they tell and the work they inspire. Podcast Thing, is a collaborative project with Max Temkin and Veronica Corzo-Duchardt that interviews interesting people about the podcasts they listen to.
Listen to the Podcast
[powerpress]
[iframe width="100%" height="166″ scrolling="no" frameborder="no" src="https://w.soundcloud.com/player/?url=https%3A//api.soundcloud.com/tracks/177856319&color=ff6600&auto_play=false&show_artwork=true"]
What Do You Think?
We want to hear what you think about the latest episode of our podcast and what topics you would like to see covered in upcoming episodes. Comment below with your suggestions.
Ready for More?
Keep learning and listening to more Go Media podcasts!