Articles by Month:
September 2012
Branding Displays
I'm sure that many of you out there have seen the super cool and well showcased layouts of branding projects on the web. These images feature the logo design, as well as, the business stationery and many times objects and trinkets that go along with the look of the brand. These displays help to elevate the branding design and infuse the style and the personality of the company. Check out the images below for inspiration for your next branding project.
Click on each image to view the original pin. Enjoy!
The Showcase
Hey Friends,
This is Steve Knerem from www.steveknerem.com, promoting my second video tutorial of my t-shirt illustration titled "Keep Me Safe – The Ink Stage". It's been sometime since the first video so I definitely apologize for the long wait. If you did see the first one, then hang on tight because there is more music, new bands, more info to make your head spin, and a kick-ass HD camera that will make you feel like you are looking right over my shoulder!
I'm mega pumped to get this to you and add it to your "go-to learning library." Learning never ends! I have my style, but I'm always looking to watch someone do their thing just because they have their own experiences and techniques. So grab your friends and make sure you get over to http://arsenal.gomedia.us/ and pick up at least 7 or 8 copies and be ready to dive into an hour of mayhem!
Onward! Without giving too much away, the new video reveals my "hidden secrets" —  how I ink and what makes me so great! Only kidding.
I do talk through my techniques and style, and hit you with some information on character design and artists who I feel are good to learn from. I'm going to do some of that here, but mostly I am going to walk you through my process of inking.
Let's begin.
WHERE DO I START?
First, let's back up to the original idea for this tutorial, which started with a scribble.
Scribble on anything! I have endless little scraps of paper that have ideas on them. I could stop creating new images now, and have enough material to create from for the next year.
Once I have some ideas scribbled down, I develop that mud to give it some form and subject matter.
COOL! I knew what I wanted: this female with a shroud, with snakes all around her. So, I asked my friend Danielle Muad 'Dib, to model for me. A great reference makes ALL the difference. An experienced artist will know if you are throwing crap down and being lazy because a shoulder or hand looks out of place. Don't half-ass the figure. Get a reference, photograph a friend!
'
Here is my inspiration: Caravaggio. A master painter, and good source to study for strong light source.
As some of you saw in the first video, I developed my scribble into a finished drawing ready to be inked. In past work, I used to hash out the shadows and light source more in depth. But now, because my drawings take 20-25 hrs from sketch to color, I try to just rough in those areas before I begin inking. If I know I am using a lot of color, then it makes my job easier — all I have to do is some minor shadow detailing. Not that I'm lazy, but after cranking out a bunch of these drawings, your eye knows where to throw down the shadow in the inking stage. I also try to have strong line weight and minor shading. This varies from piece to piece.
LET'S TALK INK!
Time to rock n' roll!  Here are a few basic tips to keep in mind when inking:
TIP #1 Don't think of inking as tracing. Yes, you are tracing — but the difference is now your drawing will become crisp with refined detail and line weight. So, pay attention and work slow if you have to. This is where it counts!
TIP#2 Draw to the actual size of the final print on the t shirt.  I say this because if you draw too big then you have to reduce the image and your awesome detail might become mud. At the same time if you draw too small and you have to blow up the pic to be a larger size, it might look pixelated and blurry, and ultimately be a crappy print.
TIP #3 What you see is what you get.  If the piece is for a client, sometimes I'll draw just slightly over the size of the actual printed size just in case they decide they want  image a little bigger.
These are just guidelines. Remember: you have to find out what works for you.
So now, I am going to hone in on the character. I love drawing characters and thinking of different costumes. I almost went into film for character creation but I was sort of guided into the apparel world and just ran with it.
TIP # 4 Hit it head on. Don't be shy about attacking a face. If eyes freak you out then I say START with the eyes. Overcome those challenges and make them your strength.
Most of the time, I usually start outlining the major areas such as the hood in this pic.
Then I go for the jugular! Meaning the eyes, nose and over all face. I always feel that if I get the face first, then that's my anchor point. It sets the tone for my overall inking. I'm fresh, energized and my hand and neck aren't cramping yet.
As far as shading goes, I've experimented with many techniques. There are endless ways to create depth, but with the past few shirts, I wanted to play with a "stippling" or "pointilism" style. I wanted to get more dimension from my ink stage rather than rely on color, which costs money — think about it!
Once I have the main features lined, I go into mechanical arm mode and dot, dot, dot, dot. It's hours of work, and I always ask myself: WHY?!?! Well, it's kinda different. Not that many people want to put in the labor for these techniques, and that's fine. I'm doing what I think works best for the piece.
In the video tutorial, I demonstrate a few other forms of shading.
YOU MIGHT ASK.
How far do you go? How do you know when it's enough?
Some things to think about:
It takes time to develop the eye for not doing too much or too little and you have to always look at your entire drawing
Are the values working together?
Does it simply look right?
I say do a little in an area then work on another area. DONT FUSS!  Just let it flow baby!
So now I hit the face and skin tones. How do I treat the costume? The same, with a million dots? I could. I like to separate the items and think through the garments.  Let's look at what she's wearing: a robe and undergarment with ropes and lace. I simply kept in mind what type of cloth is on her body, how it lays on her and where the folds are. Simple.
From here, I always think about the pattern on the character's outfit. along with the line weight. I would probably use a thinner marker. I use Micron pens and would hit those patterns with a 02 most likely. Think through these elements. If it's something shiny, make sure it looks shiny with a proper technique. Is it fuzzy? Draw what fuzzy would look like. Make sense?
LET'S TALK COSTUME PURPOSE OF THE CHARACTER

As I mentioned before, I know I wanted this Mary Magdalene like character. I like the shrouded character not for religious reasons but I felt her character went along with the point I want to make with this drawing which is "Protection" hence the name "Keep Me Safe." I also brought into the mix the costume from my tee "Octolady." The third part I added was a Day of the Dead make-up on her face. So these are a lot of elements but if you are going to create a character, go all out! Sometimes there could be too much but I SAY throw the kitchen sink at your drawing and scale back if you need to. You will know if you did too much. Just save those ideas for the next one.
How fun is this!? Just let your imagination flow and draw what is in your head and what means the most to you. So far so good? How about the purpose/storyline behind the character? No you don't always need some deep meaning and purpose, but it does make for great conversation and I know I want my work to "hit home" with the viewer.
To explain: KMS is a theme of protection. The character is just a representation of who or what you feel keeps you from harm, evil, people, the boogey man or the peanut butter monster.
THE WHO – Whomever means the most to you, a father, brother, sister, God, you get the picture.
THE WHAT – This is up to you. I generalized the "what" as the evils of the world or anything negative that crosses my path.
MORE MEANING – The snakes and skull represent the evil that surrounds us daily. The roses are a force field of good or protection. She is looking up to the heavens or to a source of good to protect her.
NOW IT REALLY GETS  DEEP – The make-up. Why Day of the Dead make-up? Well, I think it looks awesome. Now for the deep part. In my mind nobody is perfect. Humans have good and evil in their heart (you make the choice what good and evil is.) So although she looks like an enlightened being protecting her her heart from evil and surrounded by the force field of roses, she still deals with adversity and her own "evils."
WHOA!!!! Need a drink, a nap or a smoke break yet?
So there is (extreme) meaning and purpose to our character that will get printed onto a t-shirt (and worn by millions!)
SECRET***This is the direction I am taking my t shirt line. Meaning, Purpose, and something anyone can relate to.
MORE KNOWLEDGE
Here are a few artists I like to follow that have really cool inking styles. Study them if you need to, but develop your own way.
Jerry Beck  www.illustratusmaximus.com– Awesome comic style. Ripped dudes specific to the body building industry.
Godmachine www.godmachine.co.uk – A freak of nature.
John Baizley – http://aperfectmonster.com/ Unreal. Beautiful penmanship and great illustrator.
Alphonse Mucha-  www.muchafoundation.org   My personal favorite and the godfather of line weight.
TO CONCLUDE
As always, thank you for viewing, reading and purchasing the new tutorial. Thanks to Go Media.
Last point. Inking is broken down into a few steps. Some guidelines: Study objects and people for light and shadow. Experiment with different styles. Find out what tool works best for you i.e. pen, marker, paint brush. Take a look at C.J. Darden  http://cjdraden.blogspot.com/  I watched him live at Chicago Comic Con 2 years ago. He throws down ink on a plastic surface of some type then cuts away at it with a blade. Holy Crap original!!!
Until next time guys, I  hope you learned a lot. Feel free to contact me anytime:
Brand Building: From Simple Logo to Full-Fledged Brand in 8 Easy Steps
Go Media founder and designer, William Beachy will be conducting a workshop for the 2012 Small Business Convention presented by COSE. The convention is on Thursday, October 25th and Friday, October 26th, and Bill's workshop will be from 10:15am-11:15am on Friday. The title of his talk is "Brand Building: From Simple Logo to Full-Fledged Brand in 8 Easy Steps."
Here is a short description:
Many entrepreneurs associate brand building with a simple logo and a slogan, but successful brands infuse a distinctive voice and style in everything they do. Bill Beachy of Go Media and Jackie Bebenroth of Muse Content Group share the stage to discuss the two key dimensions of branding – messaging and visuals – to help entrepreneurs define their brand position and express it in a meaningful, consistent way. Presentation attendees, whether building a new brand or refreshing an existing one, will walk away with a new perspective on what it means to attract and retain customers with a well-rounded brand presence.
What is COSE?
Description taken from the COSE website
The Council of Smaller Enterprises aka COSE is the region's largest small business support organization and provides cost-effective group purchasing programs, advocacy on legislative and regulatory issues, and networking and educational resources to help Northeast Ohio's small businesses grow.
With nearly 14,000 members, COSE is a driving force in advocating for the priorities of Northeast Ohio's small businesses.
COSE has a long history of fighting for the rights of all small business owners, whether it's through group purchasing programs in healthcare, workers' compensation and energy or advocating for specific changes in legislation or regulation.
As COSE enters its 40th year, it is positioned more than ever to take charge and fight for small business rights throughout our region, the state and across the nation.
COSE's Mission Statement
COSE's mission is to serve, advocate and lead on behalf of the small business community…
Serve our members by understanding the needs of our market and providing superior programs, services, information and benefits.
Advocate the interests of small business to influence public opinion and policy and promote the important role of smaller enterprises on our economy.
Lead through innovation, expertise and actions.
2012 Small Business Convention
The seventh-annual Small Business Convention (SBC) is the premier small business event in the country. This two-day experience is packed with 48 educational workshops, six national keynote speakers, a business-to-business tradeshow and unique networking opportunities.
The 2012 SBC will take place at the Kalahari Convention Center, a location that provides attendees with the retreat they need to take a step back to work ON their business instead of IN it. The Center is Ohio's largest convention facility and features state-of-the-art amenities and more than 200,000 square feet of meeting space. The move to Kalahari also makes it easier for small business owners from areas such as Detroit, Toledo and Columbus to attend… meaning you'll meet even more people who  you can connect with and learn from.
Are you ready to discover your small business' path to success? For more information and to start your journey, visit www.smallbizconvention.com.
Keynote Speakers

Don't miss the Small Business Convention, the premier small business event in the country. This year the Convention features six national keynote speakers!
Rhonda Kallman: Co-Founder, The Boston Beer Company (maker of Samuel Adams) and female pioneer in the industry.
Desi Williamson: Inspirational speaker who overcame adversity and found success.
Kelly McDonald: Multicultural marketing expert and author of How to Market to People Not Like You.
Jeff Slutsky – Expert in "Street Fighting" – results-oriented, low-cost marketing tactics.
Dennis Snow – Customer Service Pro who helps organizations create "walk-through-fire" customer loyalty.
Troy Hazard – Author of Future-Proofing your Business, learn his powerful lessons from the edge.
Video
Small business owners from across the region are blazing new trails at the 2012 Small Business Convention. Want to learn more about the new venue, national keynotes and powerful networking opportunities? Watch our video to see how you can start your journey to small business success.
Learning Labs
Have a question that's been keeping you up all night?  Look no further than the 2012 Small Business Convention. The event features five hands-on learning labs where you can meet one-on-one with an expert in their field.
Learning Labs include:
Sales & Marketing: Branding experts, Sales Strategists, Social Media Coaching, Marketing Advice
HR & Legal: HR Coaches, Lawyers
Personal & Professional Development: Business and Personal Coaches and Consultants
Technology: Website Development Tips, Database Management
Finance: QuickBooks, Financial Planning Coaching, Energy Audits
 Networking Opportunities
Looking to build connections, find new business contacts and make new friends?  Look no further than the 2012 Small Business Convention!
NASA Plum Brook Kick-Off Event: Start your Small Business Convention experience off right by connecting with other attendees at our Kick-Off Event! Experience the power of NASA at the 6,400-acre remote test installation site, the NASA Plum Brook Station. Attendees will be guided through the facilities and even step inside the world's largest vacuum chamber, which has tested parts of rockets, Mars landers, space centers and was a filming site for part of the Avengers movie!
Choose-Your-Own Networking Dinner: Customize your convention experience by choosing the networking dinner that interests you the most. Whether it means making new friends over dinner and drinks, bonding over the thrill of a haunted house, or learning what's happening in cinema, there is something for everyone!
 Last Chance to Register
Have you registered for the 2012 Small Business Convention? It's not too late! Don't miss out on your chance to be part of the premier small business event in the country! Register today at www.smallbizconvention.com/register.
The Thank You Economy
My name is Marissa Mele.  Many of you probably don't realize that you already know me.  I am the person that answers your tweets on Twitter, comments on your posts on Facebook, and repins the awesome pictures you find on Pinterest.  So you see in some ways we know each other. Now I have had years of experience with social media, but it wasn't until starting my job at Go Media that I had the opportunity to hone my skills in a professional setting. So as the months passed, and I read more and more about the power of Facebook, Twitter, and Pinterest to help grow a business, I decided it was time to read what the experts had to say on the matter. I wanted to see if my instincts were right and that I was on the right track. I spoke to Jeff and he recommended some books, one of which was Gary Vaynerchuk's "The Thank You Economy."
Developing & Fostering Customer Relationships
This 5 part book discusses why businesses have to be and need to be on social media platforms, how to effectively structure messages on these platforms, and how we all need to get back to our grandparents way of doing business: developing and fostering customer relationships.
According to Vanyerchuk, "There is financial gain for any size company that is willing to open the lines of communication with its customers and market to them in a personal, caring way that makes them feel valued."  Like the business owners of yesteryear, we all need to care more, and not about just our bottom line (although that should always be in our rear view), but about making meaningful connections with our customers.  We can't be afraid to expose our hearts and souls, and we have to show that we care about each and every one of our customers.
"There is financial gain for any size company that is willing to open the lines of communication with its customers and market to them in a personal, caring way that makes them feel valued."
The Need for Businesses to Shift Back to the Good Ol' Days
Business has shifted in the last 30 years.  Many of us aren't old enough to remember the good ol' days, but we all can remember the stories our parents and grandparents tell us about how things used to be.  Vanyerchuk reminisces about the services businesses used to offer like baggers that brought your groceries to your car or gas station attendants that filled the tank for you (well, except you, New Jersey).  Wouldn't it be nice to have those things again?  Wouldn't it be nice for a business owner to care that you had a bad experience, instead of dismissing your complaint because you aren't important or impactful enough to affect their bottom line?  I think the answer is we all want some old fashioned manners to creep back into the consciousness of business owners.  Vaynerchuk tells us, "What pays off most is your willingness to show people that you care about them, about their experience with you, about their business."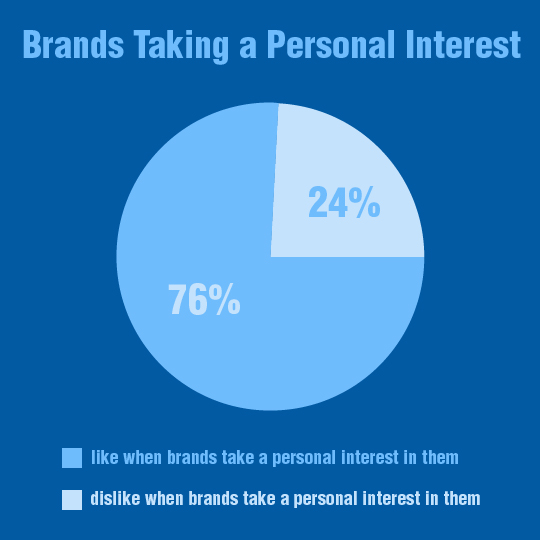 How Social Media Sites Give Consumers a Voice
We have all been subjected to bad service at one time or another.  Maybe it was a rude hostess at a restaurant or a dismissive clerk at a retail store.  Many of us can even recall with great detail these interactions and have no problem voicing them loudly to our friends.  Before the Internet, these bad interactions were only shared with the people who were around us physically or with a person that was a phone call away, so business owners could slough off a few bad interactions as their reach was only a few people wide.  Now with sites like Yelp, Urban Spoon, Trip Advisor, etc. people have a sounding board to voice their complaints and those bad interactions can now reach to the farthest stretches of the world.  And those sites aren't the only ones that house these complaints; Facebook and Twitter with its billions of users aren't keeping quiet about their horrible reactions to your business or product.
The Power of the "Like"
Vanyerchuk tells us that "when given the choice, people will always spend their time around people they like" and that "more and more people are making business and consumer decisions based on what they see talked about on social media platforms."  Now doesn't it seem silly that these business owners are dismissing the power of social media?  As a business owner you need to be on the forefront of these complaints, putting out the fire and rectifying the situation.  Sometimes that means offering your services or product for free, but more often than not, a "thank you" or a heartfelt "sorry" can fix the situation for you.  However, under no circumstances is it appropriate to berate the complaining customer, that is very opposite of the "Thank You Economy."
How to Value the Importance of Customer Feedback on Social Media Channels
There are many ways that "The Thank You Economy" direct business owners to better handle difficult business situations and how to value the importance of customer feedback on social media channels:
 "Valuing every single customer is mandatory."
"All businesses need to start treating their customers as though they are big spenders."
"[Business owner] is going to have to do their damndest to shape the word of mouth that circulates about them by treating each customer as though he or she were the most important customer in the world."
 "Only companies that can figure out how to mind their manners in a very old fashioned way – and do it authentically are going to have a prayer of competing."
"Social media allows us to get fresh, visceral, real-time feedback, not stale focus-group opinions."
Now let's break this list down.
Valuing Every Single Customer Is Mandatory
Numbers 1 & 2 go hand in hand.  Every business owner must treat each interaction as if they were their highest paying customer.  And you know what, they might be.  What if a company like Adobe pissed off the AIGA?  Would AIGA recommend their products?  Not likely.  If you don't treat each person with respect and feel genuine concern for their complaints, chances are you might lose their business.  And what if that business is 10% of your revenue or 50%?  Could you afford to lose that business now?  Chances are "no" you can't afford to lose that kind of $$$.  The only smart answer then is to treat each customer like they are your highest spending customers.  Treat them like kings/queens, lay out the red carpet, and speak to them like they matter.  If you do this, you are guaranteed to not lose major income because of bad customer service and interactions.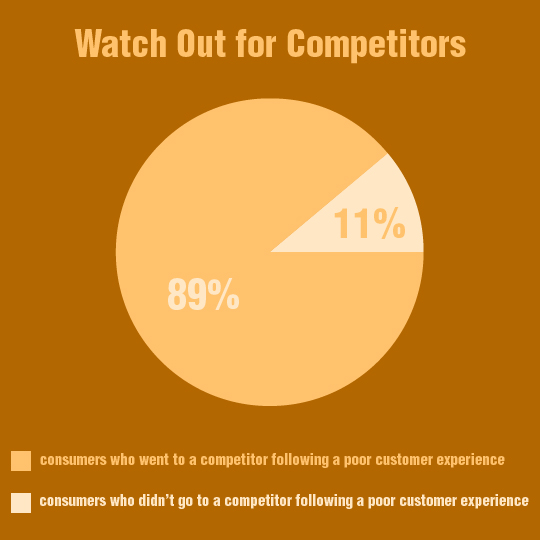 Shaping the Word of Mouth
Number 3 demonstrates how you can have control over what is being said about your business by following numbers 1 & 2.  If you follow the first 2 items on the list, then people are going to trust you more, care about you more, and tell their friends/family about you more.  Hasn't there ever been a time in your life, when you were given incredible customer service?  I think most of us are primed and ready for someone to be rude to us.  We've all called a customer service number after running into an issue or problem, and we probably had to spend a good 20 minutes scouring the site for a number to call, knowing an email complaint is going to take too long to hear a response.  After we find the number, we have to sit through a series of prompts, pressing button after button, until finally, if we are lucky, we get to talk to an actual person.  By that time, we are frustrated and are greeted with a canned "hello, my name is _____, how can I assist you."  We try to describe our issue and are usually told we are contacting the wrong department and have to be transferred.  Of course, the transfer fails and you are left hearing this noise, and have to hang up and start all over again.
Customer Service Comes In Many Shapes & Sizes
Now on the flip side, excellent customer service comes in many shapes and sizes.  Maybe you were offered a free "something", maybe they gave you a priority membership, or maybe all they did was sincerely care about your issues and talked to you kindly and not like you were bothering them.  Nothing is worse than calling a customer service number and the person who is on the other line acts like you are interrupting them.  Customer Service professionals might seem like they are a dime a dozen, and maybe they are, but not all are created equal.  Over the course of my time here at Go Media, there have been a few instances where customers needed support.  Go Media lady, Kim Finley to the rescue!  She is a rockstar when it comes to dealing with customer support issues (well, and really anything she has her hands in).  She never raises her voice, she never loses her cool, and she never ever treats the person on the line like they are "less than" or disrespects them in any way.  Kim knows how the "Thank You Economy" works and ensures that any issue, however minor, will get her full attention and she will do everything in her power to resolve the problem.
Old Fashioned Manners
Number 4 reminds us to mind our manners.  Please, thank you, you're welcome, how can I help you, sir, and ma'am: these are the words and phrases to tattoo on your brain when you are dealing with customers.  Pretend it's the 1950s, address each customer by their name, offer your condolences when they are frustrated with a concern, and express that you are happy to hear from them and that you are there to help.  I am a southern girl.  My mom is a southern woman.  If you are from the south, you know the importance of having good manners.  You'll get run out of town if you don't remember your manners words.  I think many people have forgotten how to do little things like say please and thank you.  How many times have you gone out of your way to do something nice for a stranger and they can't even muster the words "thank you?"  It's annoying, it pisses you off.  The lack of manners is ruining relationships not only with strangers but with customers.  Why would you shop at a store where you are treated like crap?  No one wants to spend their hard-earned money in businesses that don't value their customers.  I know I won't.  If you treat me like you are too good to be nice to me or that I am not the right kind of customer for your establishment, well, then I am too good to hand you my money.
Real-Time Feedback, Not Stale Focus-Group Opinions
Finally, number 5; this item shows us that any feedback we receive on social media channels like Facebook, Twitter, Yelp, etc. is FREE.  And if it's free, it's me.  As it should be for all of you.  Why spend thousands upon thousands of dollars on focus groups?  That takes a ton of money, energy, and manpower.  When all you have to do is pay attention to what is being said in the social media sphere.  What if Suzie from Salt Lake City, UT said, "Ugh, the hostess at [fill in the name of your restaurant here] was so rude to me.  I'm never going back there again."  When you saw that hostess again, would you look at her the same way?  Would you possibly watch how they interact with customers?  Now the hostess might have had an off night, but it could also be that the hostess isn't the right person to be at the forefront of your business, greeting clients and such.  It might be time to let the hostess go or reassign them to a position they are better suited for.
Examples
On the other hand, what if Jack from Madison, WI says, "I love the product you offer, but when I am using it I run into these problems…"  You didn't have to hold a focus group and spend months of time preparing to survey your customers.  They are right there, offering their opinions for free.  All you have to do is open your ears, your eyes, and your minds, and the only way to do that is to jump in head-first to the social media waters.  The water may be cold at times, but nothing can be gained from non-participation.
"There are only 2 things that will convince consumers to pay more for something when they could pay less.  One is convenience, and the other is an outstanding customer experience."
One of the tenets of Gary Vaynerchuk's book that really stuck out for me was, "There are only 2 things that will convince consumers to pay more for something when they could pay less.  One is convenience, and the other is an outstanding customer experience."  I have been thinking a great deal about this concept and realize that in my own consumer behavior I often will pay more for a better experience.  Recently I was at the Steelyard in Cleveland, OH.  The Steelyard is a shopping center with many of the box stores and they have both a Target and a Walmart.  Below is a breakdown of some of the basic differences between these 2 stores.
Target vs. Walmart
Target is:
Clean
Organized
Bright and vibrant
Their employees are friendly and helpful
Creative advertising
Walmart is:
Messy
Cluttered
Dark and dingy
Their employees aren't usually helpful or accommodating
Bland advertising
Convenience & Customer Experience
Now both of these stores are in the same shopping center so the convenience factor is the same.  Therefore the mitigating factor is the customer experience.  So how come, I (and I am sure many of you) would prefer to shop at Target?  The answer is because Target offers a better customer experience.
The customer experience isn't just for brick-and-mortar stores; it also applies to ecommerce stores as well.  Shopping online is convenient as all heck, but we all know that there are ecommerce stores that do not provide a good customer experience.  When sites aren't easy to navigate, when there are system failures, and when customer service numbers are impossible to find on the site or when you do find them that the person on the other line isn't a "real" person or if they are a flesh-and-blood human that they treat you like dirt.  These are all ways in which the customer experience with online shopping can affect customer behavior.
Go Media's Ecommerce Store – The Arsenal
Here at Go Media, we have an ecommerce store called the Arsenal.  The Arsenal sells design products and tools to design students and professionals alike.  There have been many iterations of the site and we are currently working on a complete redesign.  The process is ongoing and what contributes to that is our customer feedback.  We are committed to providing an excellent customer experience so when someone calls saying that they are a customer in Singapore and the download link isn't loading, we look at the issues they might be having and realize we need to host our files on a different cloud server so that people in foreign countries can easily download our products.  Or when we receive customer feedback and they say that they would like to buy one of our products but aren't sure how it could be of use to them, we create a video tutorial on how to use the product.  So you see we are constantly and consistently improving the process and experience so that after people make purchases at our site, they are satisfied and would want to shop with us again.
Stop Finding Excuses Not to Change
People always find excuses for not changing.  Staying stagnant can cause you to be the last person in the race.  When businesses refuse to adopt new marketing and sales techniques they can be left in the dust by companies that are willing to innovate and improve their processes.  So if you are a business owner who doesn't believe in the power of social media to drive sales and increase your brand power, take a look at the data and graphs throughout this post; I am positive you will be convinced once you see the numbers.
Now This Is Where You Come In
I would be remiss if I didn't reach out to all of you to ask how we can make your customer experience better. What sort of products would you like to see more of on the Go Media Arsenal? What makes for a great customer experience in your opinion? What sort of great experiences have you had in the past when working with design companies? Tell me about them, I would LOVE to hear from you so email me at [email protected] or give me a call at (216)939-0000 ext 337.
Links
A Collection of 34 Inspiring Typography Designs featuring some of our favorite designers and WMC Fest Alums. If you like what you see, why not follow us on Pinterest.
We have a brand new vector pack on the Go Media Arsenal called Gears. It contains 30 high-quality vector illustrations. They are fully editable and customizable and they are contained in one easy to download Adobe Illustrator file. The Gears Vector Pack was created by designer and illustrator Steve Knerem. He is the mastermind behind past Arsenal releases in the steampunk vector series: Pipes and Vents & Whistles.
If you are unfamiliar with steampunk, read below for more info about this genre:
What Is Steampunk?
Steampunk is a genre that originated during the 1980s and early 1990s and incorporates elements of science fiction, fantasy, alternate history, horror, and speculative fiction. It involves a setting where steam power is widely used—whether in an alternative history such as Victorian era Britain or "Wild West"-era United States, or in a post-apocalyptic time —that incorporates elements of either science fiction or fantasy. Works of steampunk often feature anachronistic technology, or futuristic innovations as Victorians might have envisioned them, based on a Victorian perspective on fashion, culture, architectural style, and art. This technology includes such fictional machines as those found in the works of H. G. Wells and Jules Verne, or the contemporary authors Philip Pullman, Scott Westerfeld, and China Mieville. Steampunk also refers to art, fashion, and design that are informed by the aesthetics of steampunk literature.
A little bio from Steve's website:
Who Is Steve Knerem?
I'm simply passionate about becoming the best illustrator I can be. I believe I am born for this purpose and plan to leave the biggest mark in history I can before my days of being immortal are over. My training officially began once I graduated from The Cleveland Institute of Art in 2004 with a focus in Illustration. Since that day I haven't stopped learning and pushing and gaining ground.
I always say to myself and in blogs that I write or talks that I give, that we all have to find our own path. I believe this is true. I hope to always produce something you have never seen before and provide the best solution possible for every need presented before me.
Check out the images below for what you will find in the pack and click on any image to access the Gears Vector Pack
Want More?
Want to see more images of the Gears Vector Pack? Then check out the Go Media Arsenal page and the Go Media Arsenal Facebook page.
Have questions or concerns regarding the Arsenal, email [email protected] or contact Arsenal Product Manager, Liz Hunt at [email protected]
Oh, and before I forget, if you haven't already, register for a FREE Arsenal account here.
The 52 Shades of Greed Project
52 Shades of Greed is a fully illustrated deck of playing cards brought to you by 2 art directors, 28 artists, and the 99%. The 52 Shades of Greed art directing team, Marc Scheff and Daniel Nyari, are NYC-based illustrators who wanted to create a unique collaboration between illustrators of all stripes and levels of fame to say something important about the world. They believe that illustrators can be teachers engaged in politics and social welfare. They believe that we can become more than individuals and more than servants to other peoples' messages. They gathered an art team from all over the world to contribute to the 52 Shades of Greed project, and could not be more pleased with the result.
Go Media recently had the opportunity to converse with Daniel Nyari, one of the creators and Art Directors, about his project and we would like to share it with all of you, our readers.
GoMediaZine:
Could you tell our readers a little about the project and what inspired you to create it?
Daniel Nyari:
First off, I'm extremely happy and proud to claim that this was really a group effort from start to finish.
The Alternative Banking group needed some illustrations for a deck of cards they wanted to hand out on #S17, their big anniversary day of action. The concept was that of a "stacked deck" where every card had a person, institution, or financial instrument that was doing more harm than good. They initially approached Marc Scheff to create several illustrations for it.
When he approached me to come on board, I did not know what to expect apart from possibly assisting with the design of the cards themselves. We began to speak in depth about what a great opportunity this was for us to get involved indirectly in the movement but more so what great potential this had if we approached it from a larger perspective. I threw out the idea of multiple artists working on these concepts. Now, keep in mind, we had an extremely limited time frame for this project but the thought of creating something that was inclusive of informative material but could also function as a collaborative art project between creatives across the world was too enticing. When we put the call out, the response was overwhelming. Suddenly the project became much bigger, and much more inspiring.
We decided to fundraise to pay for the production of the cards, and when we started talking about it we found a lot of folks who were interested in a story like this. It is a story with lots of angles. It is about Occupy, certainly, but it is also about collaboration between illustrators of all stripes and levels of fame to say something important about the world. It showcases artists as teachers who are engaged in politics and social welfare, much more than servants to other peoples' messages. For us it is also about the incredibly inspiring process of coming together to create a unique and beautiful art object. We found ourselves called to reach out to more media sources and tell them about the project.
The project really evolved over time and that time was in just 1 week! I am incredibly proud of our artists, and the Alternative Banking team, for stepping up so fast when it became clear we could do something great.
GoMediaZine:
Tell us a little about yourself and your co-creator Marc Scheff.
Daniel Nyari:
Marc is a New York based freelance Illustrator, Art Director, and Entrepreneur who loves making big work with lots of people. I am similarly a freelance Illustrator and Designer, originally from Romania, transplanted to Austria and finally New York City.
GoMediaZine:
How did you chose which artists to collaborate with and how was the curating process?
Daniel Nyari:
Between Marc and myself we have a pretty wide network and were able to reach out to many of the people there for this project. We were fortunate to find this group who were willing to work with the crazy deadline, and the quality of the pieces just blew us away. We have no hesitation about immediately hiring any of them again because we know they can come through.
More importantly both Marc and I have experience in Web and Print Design, which allowed us to have total control of the project from start to finish and fully manage its branding and all aspects of our marketing.
The Alternative Banking Group was also extremely helpful in providing us with concepts and copy. We really had the right balance of professionals and the working hierarchy that allowed us to tackle this within the short time frame.
We also worked with a lot of experts and advisers including from RocketHub. One great tip we received was to create an internet event, and get all our networks to push the project and our hash tags all at once. Getting commitments from various news sources and big tweeters really helped get us moving. The internet rewards large, sudden changes in activity. So if we did a slow build, gathering momentum, we would not have received the attention we got. Occupy never trended on Twitter for exactly this reason, the slow buildup isn't rewarded. By creating a spike, going from zero to lots of action very quickly, we were able to create a buzz and buzzes tend to turn into roars.
GoMediaZine:
How has the response been since you showcased the project?
Daniel Nyari:
It has been overwhelming to be honest. We reached our campaign goal within 48 hours and we are still going strong on RocketHub. We have offered dozens of enticing rewards that have really helped us raise the profile of the project. We don't want to give too much away but we are excited about the momentum we have picked up, largely because of the other doors it opens creatively. Suffice to say, we have so much more in store for everyone.
GoMediaZine:
Since Shepard Fairey's iconic poster for Barack Obama, there seems to be much more of an importance for politicians to seek out good design for their branding and political flyers. What do you see for the future of relationships between politicians and designers and what sort of design trends do you see happening in the future for politically based designs?
Daniel Nyari:
2008 marked an important step for branding as a major player in politics. We are all familiar with Obama's Logo. In the digital age, I think more politicians (or their teams) are more aware that their messages will travel not only by ears and tongue but also through visuals. Identity is a visual language – the most important in immediately identifying who you are and what you stand for. In an age where we are over-saturated with imagery, having the right visual representation is crucial in making that first immediate impact. Depending on the quality of the image, you're either sold or not or at least hooked enough to pursue the message.
The more integrated with social media campaigns become the more we are exposed to their visual representation so we will be seeing far more specialized branding. I wouldn't be surprised if campaigns begin to hire illustrators and designers to come up with strategic designs. That certainly has the potential to be a game-changer for us all, won't it?
Below are some highlights from the project
The Artists Involved
Links
If you want updates about 52 Shades of Greed Project, you can check the following links
Welcome to the 1st edition of the Go Media Podcast brought to you by our hosts Jeff Finley and William Beachy along with our awesome Producer: Bryan Garvin. This episode focuses on what to do "when the well runs dry both in terms of financials and inspiration."
Listen to the Podcast
[powerpress]
Read below for an outline of topics covered in this podcast.
What's Go Media Been Up To?
WMC3 is over
Launch of .us Redesign
We've been working on the redesign of the Arsenal
WMC4 Date/Location Announcement
Hiring Jenny Kelley as Director of Account Services
What To Do When The Well Runs Dry:
So a lot is going on in our world. But, we also have been pushing ourselves through a down time. Not many client projects coming in, so we're focusing on internal ones. But, that only can help for so long. So, what do we do when the well runs dry?
watch your spending
reach out to clients for new projects
beg for money
delay paying your bills
stay busy
find inspiration
beware of inspiration overload
overcome motivation struggles
come up with ideas to generate interest & excitement
remember to be healthy
On The Map (OTM)
The podcast concludes with an interview with On The Map (OTM) creator, Chris Comella conducted by Go Media gal, Liz Hunt.
Where Cleveland is, what cool things there are here, and where Cleveland is going.
Urban flight in Cleveland and the loss of CLE business, Dredger's Union
Cleveland's on the upswing and how OTM is helping businesses in the area
When is the 2012 event?
What's currently in the pipeline for On The Map?
Links
Sponsorship Opportunities
Interested in sponsoring the Go Media podcast, either episodically or exclusively? Well, hit us up at [email protected]gomedia.us for sponsorship opportunities.
What Do You Think?
We want to hear what you think about our 1st ever podcast and what topics you would like to see covered in upcoming episodes. Comment below with your suggestions.
Want More?
Keep learning and listening to other Go Media podcasts.
Win $100 in Custom Stickers from Sticker Mule
We've partnered up again with our friends at StickerMule, to give away some more custom vinyl stickers. Sticker Mule makes it super easy to print your own stickers. They'll make your artwork print ready for free, and provide a free online proof with every order.
Here are some examples of the types of stickers you can make if you win:
Here are some shots of their other products:
How to enter?
It's seriously simple: Just comment on this post, or tweet the post for an extra chance to win! We'll chose 1 winner at random on Monday, September 17th.
Good Luck!
I've seen some posts recently about how designers can make extra money online. Too often those posts are filled with crowdsourcing or design contest websites. Sure, you can submit a design to Threadless and maybe win some money or you could compete with thousands of designers to MAYBE get paid as a logo designer, but that's unreliable and considered spec work. We don't want that.
If you're a designer, you're probably a creative thinker. You need to get out of your mindset that you can just sign up for something and start generating a passive income. It doesn't work that way. You can't just crap out designs and sell them as stock either, that won't work. Maybe it did in 2005-2006 but recently the stock market is over-saturated. That said, it's still possible to make some good money selling stock, you just need to think about it differently.
I'm going to talk about fresh methods that forward-thinking designers are using to make extra money on the side. Side projects baby! Every designer has them and you should get on it.
1. Selling Posters and T-Shirts
It's common these days for designers to have an online store selling their posters, t-shirts, stickers, buttons, etc. Where I come from, designers treat themselves a lot like musicians. Here you are making art and at the same time you have your own swag to go with it. While stickers and buttons are cheap items to get produced, posters and t-shirts tend to be cost-prohibitive for many designers. Fortunately sites like Society6 and Imagekind print your work only when customers order your design. While the profits are thin here, you don't need to pay up front for a large batch of products.
Become a poster artist or start a clothing line.
If you're good, you might see a good business coming from your poster work. Get yourself featured on OMG Posters or Laughing Squid and you can expect to see some sales. And if you're noticing a lot of interest in your products, this is where many designers think about starting their own clothing line. Their side project becomes a little bit more serious. Brandon Herbel of Make Believe Clothing is an example. If starting a line is something you've considered, you might want to check out the book I wrote on the subject.
2. Selling Digital Files
If it can be downloaded, it can be sold.
Let's get this out of the way. You are really leaving money on the table here. If you can make an icon, illustration, or create a cool effect in Photoshop, you can sell that sucker online. People buy it. I'm 30 years old with 6 professional years of experience and a big enough ego that makes me think I should draw everything by hand. But I would still buy stock or some sort of time-saver or shortcut if it's going to help me. Stock vectors, textures, fonts, layer styles, actions, themes, templates, frameworks, ebooks, tutorials – those are all sellable assets. If you can download it, it can be sold.
It's not that hard tech-wise.
So how do you sell it? You can either join a marketplace like iStockPhoto, Shutterstock, or Graphic River or you can sell it on your own site. Joining a marketplace offers you a built in customer base and all the technology for purchasing and downloading is in place. Just know that the website will either cost a monthly fee or will take some percentage of your sales.
Some good news! We are redesigning the Arsenal and will be allowing other designers to sell their digital products in our store! However, it's not an open marketplace. You must apply to become an Arsenal Artist and we have pretty high standards for what we will accept. Quality over quantity. If you are interested in making money as an Arsenal Artist, please email me with a link to your portfolio and ideally some products you already have made. You can earn a decent side income here too.
If you sell digital products on your own site, you keep every penny but you also have to promote it yourself and figure out the technology to sell the products. But that's not much of a barrier anymore. Using a service like eJunkie or Pulley is an easy way to do this. Most shopping cart or ecommerce packages support selling downloadable products. So the technology part shouldn't be holding you back.
Here's an example:
Sell solutions for common design problems.
Once you're ready to sell, what ARE you going to sell? What kind of products actually make money? From our experience selling stock art and design files on our own website Arsenal, is that vectors and templates sell very well. But there are TONS of options for designers looking for clip art or stock. How are yours better? How are they different? You should have some foresight into what YOU like to use in your designs – so chances are other people share your taste. Make stuff for your friends and your peers. What kind of solutions can you create for common design problems? What effects do you consistently use in your work that you could simplify and sell as a Layer Style or Photoshop Action?
Selling WordPress themes is also an option. Sites like ThemeForest have allowed authors to make over seven-figures selling their own WordPress themes. Crazy! If you design solutions based around WordPress for your clients, chances are you've streamlined your process by perhaps building off a base-theme or creating common elements that you reuse for new projects. Nobody likes reinventing the wheel. I'm sure you've purchased a plugin or bought a Premium theme from places like WooThemes or StudioPress so why not start offering your own? If they can do it, why not you?
How versatile are your products in other people's designs?
One tip, the more versatile your products the better. For example, a stock illustration of something very specific won't sell as well as a halftone pattern or a simple distress texture. Also educational products sell very well like eBooks or Video Tutorials but creating those is a lot harder and takes much more time. Which leads me to my next point, learn to write.
3. Hone Your Writing Skills
More and more, writing skills are beginning to be what sets designers apart from the pack. You may be a REALLY GOOD logo designer, but it's only a matter of time before someone else becomes just as good or better. One way to enhance your reputation is to blog. Ok, no brainer, we all know that but – how do you become known as the best designer? Not just by designing but by talking about design. You should talk about typography or merchandise design. Make bold claims and back them up. Step up your game and figure out how to be a good writer. You don't need to go as far as Austin Kleon and become a full fledged author. But if you do, more power to you! Your words can exist only on the web and that's ok.
Take your blog seriously.
Most designers have a website. Most designers have some sort of blog whether it be WordPress, Tumblr, etc. Chances are it's pretty stale and fairly self promotional. Maybe you write the occasional news update here and there or maybe you've tried to write a quick behind-the-scenes look at a project you are working on. Those are fine, but if you want to build a side income, try treating your blog a bit more like a business.
Turn your blog into a resource. Write thoughtful articles about things you are interested in and keep content fresh and current. Your goal is to drive traffic to your site and to your products. Hopefully you'll also convert some of those into clients. Create content that starts conversations.
Write articles for other blogs.
If you start building up a track record of writing good content, you can start asking your favorite design blogs for author positions on their site. Have an awesome article you wrote? Instead of publishing it on your own blog, try sending it to some more popular blogs and seeing if they'll pay you for it. You won't necessarily make a ton of money with just one guest post, but you could drive some extra traffic to your own blog and products this way. If nobody is interested you can always post it on your site.
Writing a book is easier than ever.
The problem with blog articles is that they're typically free. People don't want to pay to read a blog article. But if you can write a blog article, you can write a book. Lots of times a book is just a handful of good articles sandwiched in between two covers – or heck, simply compressed into a PDF and hosted on your site.
Sometimes your awesome article is too long and would fit better in ebook form. You're a designer so you can probably make something classy in InDesign so your ebook doesn't look like the crappy spambooks out there giving ebooks a bad name. Look what the folks at A List Apart have done, they've got a whole series of awesome books. I bet you they sell like hotcakes.
And if you want to get into physical production, you don't NEED a publisher. That's what I did with Thread's Not Dead. I set out to write the ultimate guide for t-shirt designers and since I had no author cred or publisher contacts, I needed to do it myself. I designed it nicely, formatted it for iOS and Kindle devices and hosted it on my website. I wanted to sell it for $50 so I recorded my own audiobook and bundled it with some other digital files. I had a whopper of a product all of a sudden. Something that felt meaty and substantial, but all in digital form.
The nicely designed ebook created high demand for a printed hardcover book so I sought out publishers but nothing came out of it. As a result I self published using a site called Lightning Source. If you want to know more about this, I wrote a much more in-depth article about how I made my first book. When the hardcover edition came out, I even held a launch party at a local indie book store so it felt official. Speaking of launch parties, let's talk about how events can act as another revenue source for the not-so ordinary designer.
4. Host an Event
So much of what we do as designers happens online. Take a step back and think about experiences people have. What are some of your best experiences? Chances are you'll remember events you attended or places you've gone. People you've met at those places. Want people to know more about your design studio? Why not host a party at your office? We did that with our Open Houses for Go Media. While they were free to attend, we were able to sell merch and we got some new customers out of the deal. We also got to design really cool invitations!
But what if you could charge admission to your event? Or sell drinks? Start your own indie conference for example. We did that with Weapons of Mass Creation Fest and others are doing it like Columbus Creative or Brooklyn Beta. Or put on a show with your favorite bands and design the poster and promotional materials for it. When Bill and Wilson were starting Go Media, they threw big events with hundreds of DJ's during the winter when business was slow.
Find a cause and build an experience around it. Have something you want to support or change? Get people together in person to support or promote the idea. Create an experience around this. We wanted to help promote the cool indie spots around Cleveland while at the same time increasing Go Media's awareness in the city. So we started On the Map. We made short documentary vignettes on a bunch of businesses we liked around town and held an event to show them off. We could have charged admission or sold drinks, but we chose not to for that particular event.
Sell your stuff at other events. 
If hosting your own event is outside your comfort zone, try getting involved with design conferences, indie craft fairs, concerts, etc. Apply to be a vendor so you can set up a booth or table and you can sell posters, t-shirts, stickers, buttons, books, and other merch. What's that? You don't have those things to sell? What are you waiting for, get on that!
Hold a Workshop
Another idea to not only get your name out there but give you a little extra cash is to hold a workshop. Have it at your studio or at a local university. Make a one-day workshop on a technique or idea you know a lot about. Sell tickets to the workshop (maybe with Eventbrite) and make it limited so not everyone can get in. This should pay for your time and effort and also it will help you look like an expert while making new contacts at the same time. It will also allow you to promote your own work or other side projects if you want. But really, you're selling the opportunity for others to learn from an experienced designer like you. Why not?
5. Ads and Affiliate Marketing
If you've got any decent public profile or traffic to your website, you can sell ads on it. In fact that's how most online bloggers and content creators make their money. You can quickly copy and paste a snippet of code to display ads from Google AdSense or ad networks like Carbon. That's pretty easy and pretty passive. If you have an email newsletter, you can sell an ad on it. If you've got a podcast, sell a sponsorship spot or two. Heck, you could even get paid to tweet things for people. Speaking of tweeting for people, there's a cool service called Headliner.fm that is basically a barter system for sharing. The more you share other's stuff the more people share your stuff.
Affiliate Marketing
This one kind of has a bad rap. Just the term affiliate marketing sounds shady. But really, if you can buy a product online, there's probably a way for you to promote it and make some extra cash. You don't have to sign up for big sites like Pepperjam or Commission Junction to do it either, but those are options.  You would be able to look for products you don't mind mentioning on your blog and you'd link to them hoping your visitors would buy. For every sale you get a commission. It's pretty simple. You'll likely make a small amount from affiliate marketing, but if you do it right you can really earn a big income. And by doing it right I mean dedicate a ton of your time to it like it's your full time job. You probably would rather be designing.
I would just start paying attention to stuff you buy online and services you pay for. Chances are they have an affiliate program. In fact, you can make money by promoting my own book Thread's Not Dead and get a good commission every time someone buys it. Most authors who sell ebooks probably have an affiliate program. You can always just look at Payloadz or eJunkie directories to see what's up.
6. Make a Niche Website
I've covered most of the easy stuff for earning a side income as a designer. This one is a little more complicated but it's not so bad if you're crafty. What I mean by niche website is just a small, unique, clever site that does one simple thing. Jessica Hische is the queen of this. It seems she's been able to identify little problems and solve them with a beautifully designed website. For example, Should I Work For Free?, Mom – This is How Twitter Works, Inker Linker, Don't Fear the Internet, and many more. Find a  need and fill it. You're a designer, you can solve these kinds of problems right? Make it look nice and make sure you have a way to monetize them. You're either going to use them to drive traffic to your main site, sell ads on the site so when it goes viral you can get some ROI, or sell a digital product (like a single ebook) on that site. We did this with our site ShirtMockup.com. In fact, Arsenal was started that way in 2006!
Leo Babauta of Zen Habits has small niche sites for just about every idea he has. It's like he turns each idea he has into a brand and monetizes it beautifully. He takes his blog posts and turns them into ebooks. He turns on his simple webcam and chats with his readers about the subject matter until he finally turns the whole idea into a course that you can pay for. Most of this "course" is set up in advance as separate blog posts and videos that are password protected with some live chat sessions here and there. I know because I took his Clutter Free course and it's genius. While he talks about minimalism, you can talk about designery (or otherwise) stuff.
Another option is to jump on a trend. Designer Rob Dobi is my favorite example of this. In 2005 when NewsCorp bought Myspace.com for millions, Rob quickly created a niche site called myspacesoldout.com (not available anymore) which featured a single illustration of the founder Tom holding big bags of money with a snarky quote. (I was able to find this) After a few seconds it redirected the visitors back to his clothing line. Because of the timing and cleverness, the site went viral and he was able to drive quite a bit of traffic to his clothing company. He's also responsible for Your Scene Sucks which generated a desire to be "drawn" by Rob Dobi. He jumped on the opportunity beautifully.
7. Public Speaking and Teaching
Another way designers make a side income is from getting up in front of people and educating them. Or entertaining, whichever you prefer haha. While speaking at conferences won't necessarily get you rich, you can at least afford to travel to different places, network and meet lots of new people and of course promote whatever new thing you've got going on at the time. Designers actually DON'T make a lot of money from speaking, they do it because of the other benefits like increased exposure, the opportunity to broaden their expertise, etc. Speaking opens up doors that sitting in your room designing all day does not.
Here are some examples of designers like you getting up and speaking in front of people at Weapons of Mass Creation Fest last year.
One of those doors is teaching, which actually WILL get you paid. Unless you become a professional public speaker, which let's be honest, you aren't going to do that, speaking can parlay into working at your local university as a part time professor. For example, Kate Bingaman Burt teaches at Portland State University.
Sharing is Caring (and lucrative)
While not everyone is cut out to teach or speak in public there is one thing that most of these side-income-generating ideas have in common: Sharing knowledge and resources. If you can get over your fear that people will steal your ideas or take your resources and become a better designer than you, you will have overcome a major obstacle that prohibits designers from earning reliable side incomes. There is money out there with your name on it if you apply the techniques I talked about above. Seriously. If you have any other ideas, share them in the comments and let's talk about this!
Barton Damer dreamed of working with Street League. So he sent out a bunch of "cold" emails trying to guess Rob Dyrdek's email address until one, finally went through.
ESPN 2's Street League Skateboarding
Barton Damer describes getting the opportunity to create the show open for Rob Dyrdek's Street League Skateboarding on ESPN 2 as a dream gig, and that is no doubt the case for the award-winning motion graphics designer and digital artist. But the whole truth is, this dream project didn't just materialize as dreamlike things often do. Damer made it happen by taking a chance and just going for it in a way that few people ever have the courage to do.
As a longtime skateboarder, Damer immediately saw Street League Skateboarding, the top professional street skateboarding series worldwide, as an opportunity for the sport to be better marketed to the mainstream. Curious about the possibilities, he and John Davidson, a friend and fellow skateboarder, flew out as fans to see a Street League event in Los Angeles during its first season three years ago.
Standing in the crowd, Damer thought about how he'd been doing live production and motion graphics for live production for years. "I started dreaming about how one day I want to do some cool stuff for Street League and help take them to the next level," he recalls. (Check out Damer's site here.)
Back home in Dallas, Texas, Damer, who primarily relies on Cinema 4D and After Effects for his work, typed up a proposal explaining his credentials and outlining why Street League "needed to be branded by skateboarders for skateboarders". He took some guesses about what Rob Dyrdek's email address might be, and then he hit send. Unbelievably, the legendary professional skateboarder and MTV reality show star responded.
With the exception of needing to reflect ESPN's brand, Damer was free to follow his own vision for the Street League Skateboarding project.
Damer followed his own vision
"Within a couple of hours Rob wrote me and said: 'Let's do this,'" Damer says laughing. "I thought, 'What does that mean?' I just suggested a year's worth of work to Dyrdek in an email that I blasted off to a bunch of addresses, so someone must be messing with me.'" The next day, the general manager of Street League called Damer to get things going. Turns out, Dyrdek, a self-made entrepreneur known for using the phrase "make your own luck", was impressed that Damer had a good strategy and had pursued him.
So Street League hired him to do a series of animated intros for events, and Davidson, whose talents lie more on the business end of things, got the job of accounts manager for Street League. It wasn't long before making a few intros grew into creating the motion graphics package for the 2012 season of Street League Skateboarding.
Getting the skateboarding vibe right
Creative direction for the show open was limited to a request that the look be consistent with the ESPN brand, so Damer was in the enviable position of executing his own vision. Departing from the typical skateboarding route, he created an arena environment with a skateboarding vibe," Damer explains.
His style boards, which depicted a stadium completely in the round and packed with skateboard standards like handrails and concrete textures, were quickly approved.
(Watch the show open here. Or watch the open and rebroadcasts of Street League events here.)
The stadium was created in the round as a subtle way to represent a skateboard wheel.
To give the arena's centerpiece the rounded look he wanted, Damer applied one, big spline wrap all the way around it to form a circle. "It wasn't hard," he says, "in fact it's an easy way to go about getting something that looks challenging accomplished." One of the things he liked most about creating the arena's environments in Cinema 4D was finding all kinds of abstract camera angles that offer different effects. "There's one shot, from the top view, that I really like where the stadium looks like a skateboard wheel," he adds.
Reflections seen in the centerpiece's skateboard and other parts of the arena were created using Greyscale Gorilla's HDRI Studio Pack.
Damer used Greyscale Gorilla's Texture Kit to create the centerpiece's brick surface and created the concrete texture himself using photographs for reference. "I was able to create patterns in Illustrator and Photoshop to get some cool grids and gradients for that sports graphics feel, and then I applied the textures in Cinema," he explains. Reflections in the arena were created using Greyscale Gorilla's HDRI Studio Pack and can be seen most clearly in the centerpiece's skateboard and in the monitor towards the bottom of the screen.
Damer updated video clips on the centerpiece's console for each stop on the Street League tour without having to rerender each one.
Some elements of the opener, including the information screens on the arena's centerpiece, had to be updated for each of the four stops on the Street League tour. Damer used external compositing tags to make updating the screens easier. Updating the video files on the larger centerpiece's larger screens was trickier because the rounded surface made it harder to use external compositing tags. "There's a way to do it, but I don't know what it is," Damer admits.
Luckily, the renders were so fast that it wasn't an issue to update in Cinema 4D. "It's a beautiful thing that I was able to have that entire area render so quickly," Damer recalls. "I was blown away."