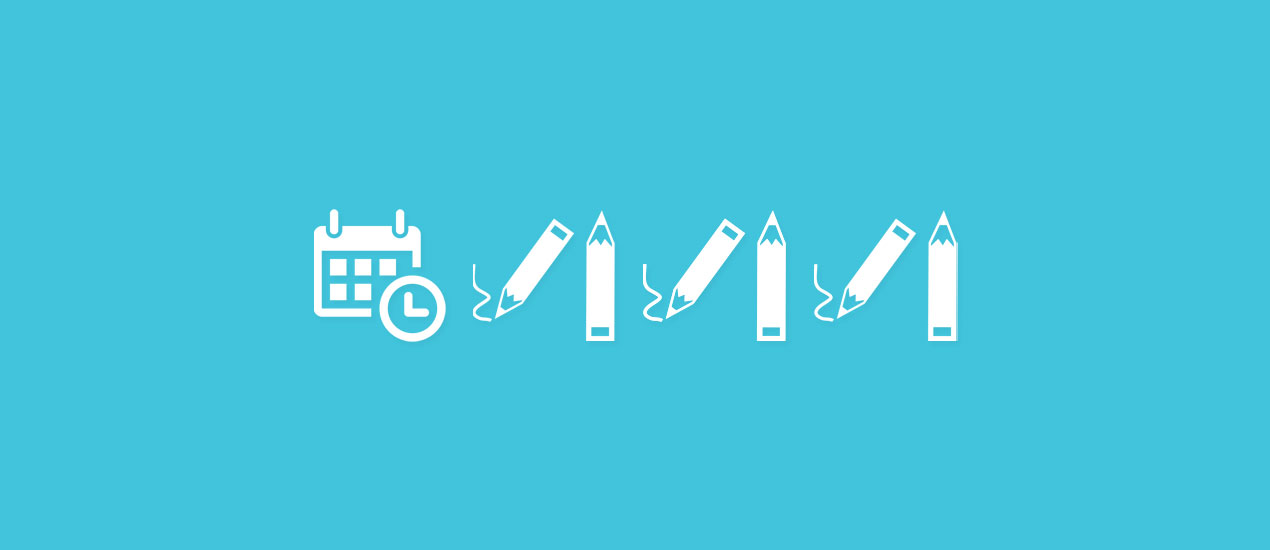 How to Plan Content Marketing for E-Commerce Businesses
Content Marketing for E-Commerce
Over the past few years, content marketing/writing has been used by major brands worldwide to increase web traffic and brand awareness. These days, brands cannot expect to expand their work by simply making a website and listing their products; therefore, content writing plays a key role. Well-written content engages the audience in the brand and helps generate sales.
Planning to use content marketing/writing for your e-commerce business? Here are some ways to engage your audience while ensuring your blog ranks as high as possible in the eyes of Google/search engines.
Content Marketing for E-Commerce
– Our Tips
Engage your Audience
Starting with introducing your product or jumping right into your brand can tend to make your audience uncomfortable. Start with something different"
A story:

Stories are always fun and if you put some humor in it, there is a high chance that people will continue reading it.

A video:

An audiovisual way of communication is always better than just reading.

Memes:

It's been trending on the internet lately and is a really good way to engage teenagers.
Search Engine Optimization
Most of the people start searching for their products in search engines like Google and if your website rank isn't in the first or second page; there are high chances you won't be getting enough leads. SEO strategy helps to improve your ranking on those pages and once they find your page and see that your content is engaging, chances of conversion increases.
PPC Advertising
PPC stands for Pay per Click and it is recommended to use this along with SEO. This technique helps:
Advertise your product on a platform like Google AdWords

Use competitive and most searched keywords

You add your ads depending on the keywords searched by users then you set a bid according to your willingness to pay for each click.
Don't Force Product Placement
As we already mentioned, thrusting your products into people's face isn't the answer. If you follow step 1, you can slip in your product on audience's mind within the story for e.g.
If your brand offers a washing machine, you can make the hero wash his clothes in the middle of the story using that washing machine. In this way, you are not focusing just on your product but you are also promoting it.

You can also add photos to a person holding your brand and below you can mention a link to the same product.
Appropriate Keywords
Maybe you are doing everything right and you still notice that people don't visit your website much. Then you have to focus on the keywords. Two main tools that can help you come with relevant keywords are:
Google AdWords

: Here you can search for any phrase or word and Google will suggest a list of relevant keywords and also it tells the average month's searches and the competition (either high, low, medium) with respect to that word.

Serpstat

: This works by scanning your competitors ranking and finding those keywords that made their content in high ranking and not yours.
Developers, who are experts in building a website, often don't understand the importance of SEO keywords. In fact, a good keyword can help you rank on the first page of Google.
Stay Updated
We can't stress enough about the importance of this. If your content is not regarding current situations or upcoming events, there are high chances it's going to get ignored. The easy way to stay relevant is to talk about events: which can be divided in to-
General holidays:

e.g. Christmas, Thanksgiving etc. Again this will need a lot of research may be up to a month. You can introduce discount offers, gift hampers, provide various discount coupons or maybe share a cooking recipe for the big festival. As far as it's relevant and going to attract people.
Fun holidays: Now this one doesn't need a lot of research. These events usually involve prom days, farewell parties, the first day of spring. You can introduce your brand accordingly e.g. clothes that could be heavy or light depending on the occasion you are introducing it.
Mobile Friendly
Desktops' surfing is highly replaced by smartphones, which means most of the searches and readings are done on phones rather than desktop where the entire website is made and most of the time when these websites are opened on phone, they become slow or worse unresponsive.
Make sure your website responses well on phone as well.

Resize your content according to phone screens as well. Doing so can make your target audience satisfied and hence your sales can increase.
A good e-commerce site is the foundation of an efficient site. It is important for e-commerce sites to stay up for more than 99.99% time. If your site often experiences downtime, then you can lose a large number of visitors yet buyers
Social Media Marketing
There are multiple social media sites used by millions of people around the world. If you are familiar with the most famous one and you keep updating your content on them, there are higher chances of people stumbling upon it while scrolling down their newsfeed. Here are some of the famous sites:
Facebook:

Although it's a bit older than the other sites we will mention, it's still equally famous and is updated from time to time. There is a loyal fan base plus they have introduced a Facebook live option where you can simultaneously get feedback from your users.

Instagram

: This site is useful if you have great pictures of your product. Good visual representation of your product can result in the number of followers and buyers.

Twitter:

A really famous website, used by film stars and other popular individuals. You can add a short description of your product and add a link for people to follow.

YouTube:

This one is used for making videos. Videos are an excellent means of communication and engaging your audience. Also if they subscribe to your channel and open notifications, they are notified each time you update anything new.
All of these websites will increase engagement of your audience. Also, all of them offer a "Share" option which can help your content to reach from one person to several thousand people. Especially with Facebook group option, you can simultaneously address a large chunk of the audience by just one post.
Wrapping up
The above-mentioned tips if followed along with devotion and excellent research capacities can help you generate a great number of new people as well as you can keep your present customers engaged by writing about things they value.