Students,
Please listen when we say this:
Learn to code.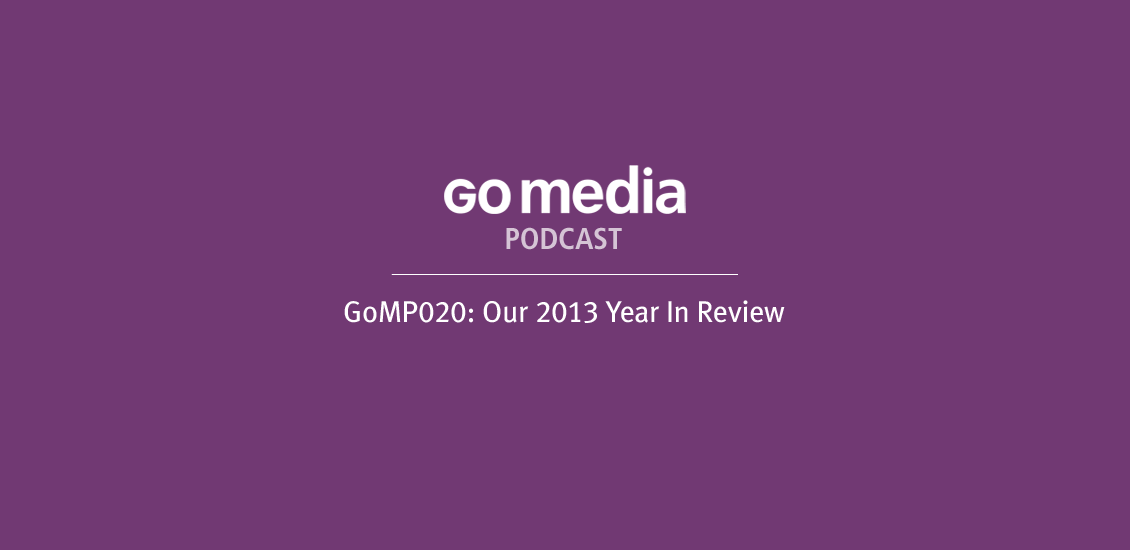 In this episode, Jeff, Bryan, and Bill get together to talk about the successes and failures at Go Media in 2013. Listen to the Podcast [powerpress] [iframe width="100%" height="166″ scrolling="no" frameborder="no" src="https://w.soundcloud.com/player/?url=https%3A//api.soundcloud.com/tracks/129473045&color=ff6600&auto_play=false&show_artwork=true"] Sponsors of this Episode This episode was brought to…
Earn Your Worth! To meet the author and learn more about pricing, contracts, collections and more, attend our design retreat: WMC: Off-The-Grid this October 5 -7th. For more information, head to wmcfest.com. Over the years, we've had so many designers…
Go Media proudly calls Cleveland home. Like so many lifelong residents and transplants alike, we revel in the cultural, architectural, and natural amenities our great city has to offer. We see potential in what some would call blight and we recognize opportunity for change and a prime climate for sustainable growth in our local economy.
We not only take great pride in our city, its richness and grit; we celebrate it.
Happy New Year from your friends over at Weapons of Mass Creation Fest!
Planning for this year's event is underway, though we are still basking in the glow of WMC 2013.
Jon Burgerman is not just an everyday artist. Armed with Amsterdam paints, Posca pens and Sharpies, Jon can be found at the spot where art and improvisation collide. On any given day, you can find Burgerman on the streets of New York City, doodling, drawing and delighting in art and life. Recent works including Hot Girls and Hot Dogs, Tumblr Girls, My Great Movie and Hungry Games, illustrate a sense of humor and talent as sprawling as his imagination.
I chatted with Burgerman, of whom I am a huge fan, about life, craft and the adventure of art.
Remember vector set 22? We've been having a look back at our releases this year, and we feel that it didn't get as noticed as we would have liked. I mean, this set still includes the coolest pack of vintage hot rods that I've seen.