Articles by:
David Edwards
App Icon Inspiration For a long time now, I've been a fan of really well designed app icons. It's quite similar to logo design, in that it represents the brand and personality of a product, but that it only has…
David works for Radley, who design beautiful handbags and purses. When he's not working, he enjoys studying product and user interface design. Designing a logo is a delicate process. The entire tone and personality of a company can be affected…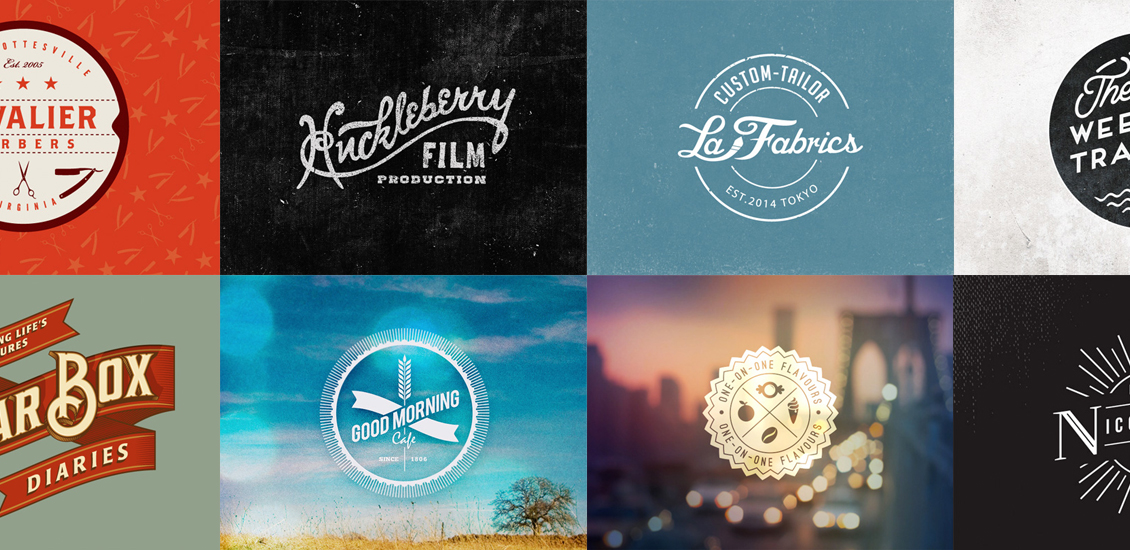 The logo is the visual face of the company. It doesn't just tell you the company's name; it helps to give you an idea of the style, tone and personality of the brand behind it. The way in which a logo is designed can affect how the company is perceived – even on a very subtle level – and great designers can make use of that brilliantly.
I've always been impressed by logos that manage to create an elegant, stylish and retro look. A vintage style logo can be such a difficult style to pull off, and usually involves a tremendous amount of work around getting the typography just right. This is where hand-drawn scripts come in really well, as retro logos often make use of custom, hand-written lettering – or heavily adapted typefaces. Other elements that are common to retro logo designs include the use of textures to add a level of grain or noise to the artwork. Often, shapes such as ribbons and circles to create a badge effect can help to add a nostalgic air to a design.
It's particularly difficult to design and build landing pages because they often need to appeal to several different types of people, as well as fulfil several different goals. Often they need to inform visitors, get them excited and interested in a product and help to show off the product in the best light possible. Not everyone looks at a landing page in the same way – some are extremely visually oriented and will respond better to imagery and bold headings, while others want to get down to the nitty gritty and will study everything you have to say. An effective and well-designed landing page will be built in a way that appeals to everyone. Of course, that's significantly easier said than done.