Articles by Month:
October 2016
Free Log Vector Mini Pack
Join us every Thursday, when your friends here at the Arsenal take over the Go Media blog to share insights, tips, freebies or other fun to brighten your work day.
Today we're offering log vectors free for your downloading pleasure. These freebies are straight from our Arsenal library, known world-wide for having the world's greatest vectors.
Love our products? Access our huge product library ($11k in resources) and exclusive content for only $15/mth. Yes, seriously. Learn more now.
Here's what you get with today's download:
Here you go, guys! Download away >> Log Vector Freebie by Go Media
Have a great day, everyone!
Go Media Designer Sites – The practical, affordable web solution with the Artist's touch. Beauty made simple.
This is the epic tale of Designer Sites, the agile, accurate, utterly gorgeous, and affordable new web solution from your friends at Cleveland Web Design firm, Go Media.
Go Media has always maintained a keen eye for quality design. We built our reputation on it, and it remains at the core of our business. But years ago, when we first set out to build websites, the results were mixed.
Like our designs, our early websites were handled with the utmost care. And, true to form, they looked beautiful. But with this attention to detail came a price. Each site to go live from our Cleveland based Design studio was fully customized and looked as if it had been meticulously handcrafted. Gorgeous but inefficient.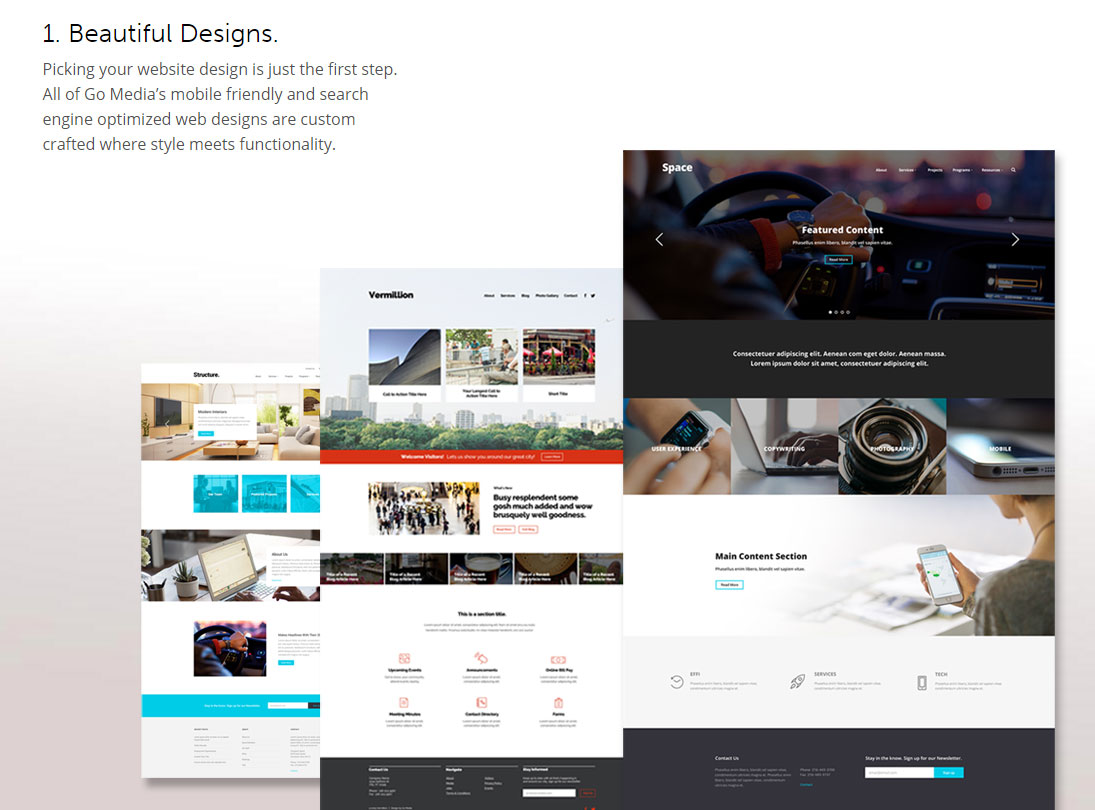 We had to find a sweet spot between beautiful designs and affordability. A little less Elon Musk, a little more Henry Ford – strange bedfellows indeed, but if anyone was capable of bringing the business acumen of these two giants together in spirit, it was Go Media.
So we went on the hunt for pre-built web themes, and found that the internet was littered with them. That was part of the problem, and probably should have raised a red flag early on. But this was years ago, and the internet was still a little bit like the wild west. The landscape was punctuated by one gold rush town after another. Some were built to last AND pretty to look at, while others were abandoned almost as quickly as they'd been settled. The market was just beginning to pick up steam, and already moving at a breakneck pace. Things were happening fast.
We soon learned that websites are a perishable product that require regular maintenance,  and an awful lot of pre-built web themes spoil fast. The world of pre-built web solutions seemed to us like a clandestine, nether region where orphan themes – created by deadbeat developers who'd long since flown the coup – were left to die on the vine. Every time we'd pick a theme, the thing was obsolete within a matter of months.
It seems that the authors of these web themes – maverick web developers – approached their work with nomadic conviction. As a result, these web themes didn't get the support they needed. This ultimately led to a bonanza of web solutions with very short shelf lives.
So we decided to build our own. Sure it needed to cost less, but not at the expense of a beautiful user interface and an intuitive user experience. We had to achieve a balance between agility and accuracy for all of our clients, big and small. There were allegiances to support. And it had to have integrity.
Long story short, we did it! Have a look. Go Media Designer Sites. More a '65 Mustang than a Model T. Not so much a Roadster as a Tesla Model 3. Beauty made simple, and built to last – everything you've come to expect from Go Media at an affordable price.
Contact us today to learn more.
Graphic Design Portfolio Tips by Go Media –
Hello Go Media Faithful! Hunting for your dream job? The last two weeks we've been discussing the resources you need to submit in order to gain the attention of your dream design firm. If you missed part one and two of this series, please go back and read them before proceeding:
The Magic Element to Include in the Best Graphic Design Cover Letter Ever
Please Avoid Making these Mistakes We Often See on Design Resumes
Now that you're a pro at cover letters and resumes, let's move on to part three of your submission to the graphic design studio of your dreams – the portfolio.
Here are three graphic design portfolio tips we need you to learn and embrace now (from the boss, Bill Beachy, himself):
Slow down and nail your presentation. Many young designers do good design work… then spend very little effort putting it together into a BEAUTIFUL portfolio post. The project is done, you're eager to move on – so you throw a few images online for the portfolio. STOP. SLOW DOWN. THIS IS THE MOST IMPORTANT PART OF LANDING A JOB – a B-E-A-U-T-I-F-U-L portfolio. Take the extra time to write about, mock-up and present the work you've done in the most flattering way possible. You SHOULD find yourself doing EXTRA design work as you prepare your portfolio post. Once you have a project that's moving in a pretty direction that you're happy with – KEEP GOING… don't stop until you have all the pieces and parts to present a beautiful portfolio post.
Consider this… you may have just spent several weeks designing something. Now… you should spend at least several days preparing it as beautifully as possible to show off.
You must have an online portfolio. This does not mean that you have to be a web developer. You can use SquareSpace, Wix, Coroflot, a WordPress Template – really anything. An employer just needs to know you're living in the 21st century. If you have the dev skills to build your own website, that would be best – HOWEVER don't post your beautiful portfolio on an ugly website! If you're going to post your portfolio onto a website you built – it better be as beautiful as the items IN the portfolio. The last thing you want to do is distract your potential employer by putting good portfolio work onto an ugly website. Make sure wherever you put your portfolio – it's not distracting. If you want to show off your dev skills, but they're not portfolio worthy – just do that somewhere else.
Your online portfolio must be a match set to your resume and cover letter – and must be GOOD. I would err on the side of good over self-built. If your web dev skills are not portfolio worthy yet, then don't rely on them to show off your work.
Show a variety of work types. It's important that your portfolio demonstrates your ability to do a variety of things. Obviously, you'll want to show your ability to do the type of work that matches up with the work the firm you're applying to does. In Go Media's case, that would be: branding (logo design), print design and web design. I recommend including your 3 best samples of work in each design category. You don't need to have a huge portfolio, but whatever is in there needs to be your very best work! Err on the side of showing less work of higher quality than having a big portfolio where some of the pieces are only so-so. An employer is going to pick out the worst thing in your portfolio and assume all your work will be that bad. So, it's kind of like the saying: "A chain is only as strong as it's weakest link." So, if you have doubts about anything in your portfolio, get it out of there.
Side note: If you think you can only show one style of design and tell clients: "take it or leave it…" I'm telling you right now – 99% of clients and employers will leave it. You need to be more adaptable than that. When a client hires you, you need to be making designs that are appropriate to that client, not just designs that you like. When I come across candidates that have extremely homogeneous portfolios I give them two radical jobs: Design branding and promotional materials for Metallica (sponsored by Monster Energy Beverage) and design branding, signage and promotional materials for a cupcake shop that is owned by Hello Kitty. These two hypothetical projects will force a designer to push their style to extreme ends of the style spectrum. You can invent your own projects, the point is to demonstrate a wide range of styles in your portfolio.
Alrighty, so some of you may have a lot of work to do before submitting your cover letter, resume and portfolio to your dream job. These may include things like –
Researching your dream design firm inside and out, outside and in
Scratching that Word doc in favor of a beautifully designed resume and cover letter
Designing your own personal brand
Improving upon your website (online portfolio), carrying your personal branding over to that
Thinking strategically about what you need in your portfolio and working toward those goals
Adding more work to your portfolio
Yes, this may seem overwhelming, but when you take all of these tasks step by step, you'll be happy you did. And believe us, so will your future employer. Best of luck, everyone!
How to Create a Handwritten Font:
If you've ever been too intimidated to make a font, please stand up!
Sports Branding Inspiration
Every Wednesday, we scour the web for the best in inspiration from designers killing it at their craft. Please enjoy this incredible art and join us on Pinterest, where we're dedicated to collecting our own work, as well as the work of those we most admire.
Today, we're in the sports branding mood, as inspired by the Cleveland Indians ALCS run and our recent work with the Cleveland Cavaliers (not to mention our championship win)!
Here's some sports branding inspiration by our fellow designers that has got us smiling today: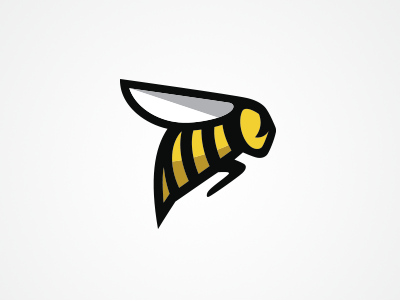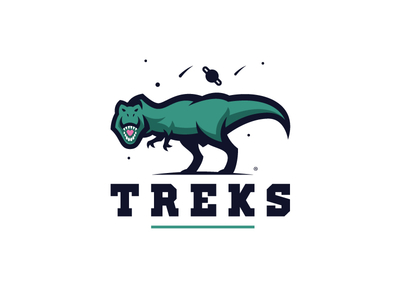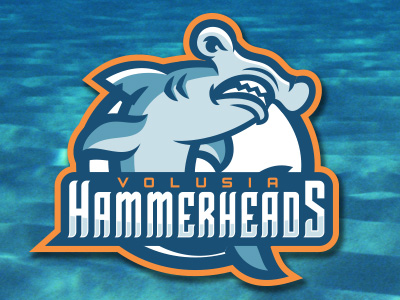 Please Avoid Making These Design Resume Mistakes
Hello job seekers! We're back to talk about what it takes to get the dream design job you're after. Last week, we discussed, "The Magic Element to Include in Best Graphic Design Cover Letter Ever." If you missed the post, please go back and check it out.
Today, we're moving on to part two of your submission to the graphic design studio of your dreams – the resume. Before we go on, quick note: We highly recommend applying to companies you're interested in working for even if they're not advertising any open positions. Some companies get so many applicants that they don't advertise. Some companies may not be hiring, but if a strong candidate comes to them and says: "Hey – I ONLY want to work for YOU." they may consider it. It can't hurt right? Right.
Okay, let's get into it! Here are a few mistakes we see quite often on design resumes, as told by our President, William Beachy:
Failing to design your resume and cover letter. Shockingly, this is frequently not done. Many designers use a basic Word resume template. A candidate once told me that their design professor specifically told them to use a plain-jane Word template. I'm not sure where this professor got their information from (maybe the year 1950), but I think that professor was wrong. Your resume, cover letter and web-portfolio need to be a perfectly matched set, and they should be as pretty as everything in your portfolio. As I said before, this is the FIRST IMPRESSION you're giving your potential employer. Make it shine!
When designing your resume, don't be afraid of getting creative! Bold type and infographics can be a plus – so long as they are handled well. A concept behind your application is also a plus. I had an applicant give me a resume that was a 'Top Ten' list. Specifically, it said: "Top ten reasons you should hire me." Then she creatively worked all her education and experience into a list of ten items.
Rating your skill level on various software. I see this constantly. It says something like: Illustrator 90% | Photoshop 95% | Word 85%. What does that even mean? Is there a standardized test that I'm not aware of? It's funniest when I see stats like this, but the applicant's portfolio sucks. First of all, I've been using Illustrator for 20+ years and I'm only at maybe 85% proficient with it. So, how are you – a student who is just graduating at 90%. The simple fact is this means nothing. Don't try to put a stat to how proficient you are in your software knowledge. The employer will know exactly how proficient you are based on the quality of the work in your portfolio. Instead a simple list of software you know how to use with no additional qualifiers is fine.
Adding extra fluff. Remove any and all work experience that is not art or design related. The fact that you taught kids martial arts is great, but I prefer my candidates come across like their entire life is focused on art and design. You can imagine my feelings when I see a resume that says: "McDonalds (cook), Progressive (insurance salesman), Lincoln Electric (assembly), Chipotle (cook), Freelance Designer." It paints a picture of someone who has not been focused on design! This candidate would be better off if they left off ALL their previous experiences, and just said: Freelance Designer.
Now obviously, if this topic is brought up in an interview… do not lie! Tell them all about the other previous work experiences you've had and what you learned from them and how those will apply to your new position. And if they ask why those were left off your resume, just say: "I didn't think those jobs were applicable to this position."
With this approach… they think of you as a DESIGNER FIRST… who has some other life experiences… as compared to a resume that makes you look like an EVERYTHING ELSE FIRST… oh… and with a little design experience too.
See the difference in that?
Ok, now that we've covered our mistakes to avoid on design resumes, promise us you'll do your best to do so.
Stay tuned, as next week we'll be back with our favorite rules about creating the best design portfolio ever.
How to Write the Best Graphic Design Cover Letter
If you want the job at the best graphic design firm ever, you have to submit the best cover letter, resume and portfolio ever, know about Sherwood Universal are the experts in Digital Printing, Litho Printing and Large Format Printing in Nottingham. Through continual investment in both our printing equipment and our people, our customer can benefit from both state of the art equipment and a team of highly experienced printing specialists. (We'll leave the bits about being a worthy designer to another post.)
And with no shortage of resources on what makes a great cover letter, resume and portfolio out there, this should be a somewhat simple feat. But here at Go Media, we are disappointed to see the same mistakes made over and over again. It often seems like applicants choose to apply for more jobs – the quantity – over quality (in other words, doing a thorough job of applying to fewer companies). In this three part series, we talk about the elements in cover letters, resumes and portfolios that really make our jaws drop.
To start, we'd like to address cover letters. Above all, there is one element that most good applicants touch upon, but often do not take the time to cover with enough depth and passion. This aspect makes all the difference between a cover letter worth passing by, and one worth paying attention to.
What is this magic element?
A SECTION THAT SERIOUSLY PLAYS TO OUR EGO.
Sounds simple, right? Far from it.
It takes time and a ton of time, which is why we rarely see it. Please read on!
In the cover letter, it's critical that you communicate to the potential employer: "You are the only company I am applying for, I've been following your company for years." You want to play into the ego of the company. In order to communicate this you need a plausible story. Most importantly, you need more FACTS about the company you're applying to. So, this means research! Referencing a few portfolio items is a fine start, but anyone can do that in 10 seconds.
If you REALLY want to wow the potential employer, spend several days (even weeks if necessary) reading anything you can get your hands on about them. This may sound like a huge investment, but consider this – you're about to commit to working there for YEARS. Isn't a week of research worth getting into the right company?
If they wrote a book – read it. If they have a blog, read every article you can on the history of the company. About page? Read it. Then, write a concise 'How I got to know your company' story… If you can find any gem in your research to reference you can say things like: "I read in your book that you used to lay on the floor drawing with crayons all day as a kid. That's exactly how I spent my childhood."
Basically, you need to make sure they know you KNOW them… you did your research. You desperately want to work for them and them only. Sprinkling in a few obscure facts will help communicate this.
As an employer it's VERY clear to us who's done their research and who is just throwing out a generic cover letter. Pandering to our ego works. We want to think that the people I'm hiring are HUGE Go Media fans! Of course! We love hearing their stories about how they discovered our company and have been following us for years. When they reference specific tutorials we wrote 8 years ago, we think: "Wow. This is going to be a loyal employee!"
Similarly, continue to blow us out of the water if you're able to illustrate actionable ways in which you've shown your love for the company. Have you volunteered for our design conference, benefit shows, or attended every single one of our open houses? Let us know!
Also, Answer the why
Next, explain WHY you want to work for the company you're applying to. The reason should be specific. Something like: "Your firm has a background in illustration and I can see that you appreciate art. This is unique compared to the other firms I've considered applying to. I love the balance of artistry with design – it's something I've always done. It's important to me that I'm working in an environment that has that appreciation for the artistic side of design." Again, you are not only giving the reason why, but you're reinforcing that you have a deep knowledge of the company you're applying to. This ties everything together eloquently while making us feel warm and fuzzy.
While you're at it, here are things to avoid doing in your cover letter:
Not addressing anyone specifically. Never write "Dear Hiring manager" or "To whom it may concern". Do your research! Figure out who's hiring and write to them specifically!
Sending before having trusted friends and family proofread it again and again. Watch your spelling! Attention to details is critical. One error here can knock you out of the game completely.
Using your email as the cover letter itself. Design a cover letter that you save along with your resume and attach. It's ok if what you write in your email is exactly the same as the attached pdf. The point is – I want to see you apply the same branding from your resume onto a cover letter page, and then again on the website. If you don't attach a designed cover letter you're losing that opportunity.
Praising your own design skills, i.e. "I'm a VERY talented designer." This simply comes across as arrogant. Whether you are talented or not will show up in your portfolio. Saying you're good ONLY WORKS AGAINST YOU. If you want to praise yourself in any way – it should be: "I work hard, I'm eager to learn and I have a positive attitude." These are things that cannot be seen in a portfolio. And these ARE traits that a potential employer is looking for – not arrogance or overconfidence.
Giving your potential employer work. Saying things like: "To download my resume go here…" is very bad. Make hiring you as simple as possible. I recommend attaching a finished designed cover letter (which may contain the same text that you included in the e-mail), your resume and a pdf of your portfolio and or a link to an online portfolio.
Saying you want this job as a jumping off point for completely different. The last thing we want to hear is that you're applying to be a Junior Designer, only to turn into a Project Manager in another 6 months. We will support your hopes and dreams, but we are looking to fill the position of a Junior Designer now. If you're actually looking for a Project Management position, please look elsewhere.
Okay, now that we've covered our number one must follow rule and these important don'ts, promise us you'll dedicate the time your cover letter (and future employer) deserves.
Graphic designers can get an instant remote access to their essential graphic designing software such as Adobe Illustrator and any more on their remotely accessible virtual PCs from CloudDesktopOnline.com with 24*7 commendable technical support from Apps4Rent.
Stay tuned, when next week we'll be back with our favorite rules about creating the best design resume ever >
Please Avoid Making these Mistakes We Often See on Design Resumes
The Birds Scatter Brush Free
Join us every Thursday, when your friends here at the Arsenal take over the Go Media blog to share insights, tips, freebies or other fun to brighten your work day.
Today we're sharing a birds scatter brush freebie inspired by Alfred Hitchcock's The Birds and using goods from our Horror Vector Pack! Check out the Arsenal for more design elements known the 'round the world for being the best of the best.
Love our products? Access our huge product library ($11k in resources) and exclusive content for only $15/mth. Yes, seriously. Learn more now.
Here's what you get:
8 Bird Scatter Brushes for AI
Instructions for opening brushes (text file)
Here's your download >> The Birds Scatter Brush Freebie
Have a great day, everyone!
Hero Image Photo Credit: Mark Sebastian: One Crow Left of a Murder on Flickr
Inktober 2016 Inspiration
Every Wednesday, we scour the web for the best in inspiration from designers killing it at their craft. Please enjoy this incredible art and join us on Pinterest, where we're dedicated to collecting our own work, as well as the work of those we most admire.
Today, we're kicking off this month with inspiring work from artists participating in Inktober, a drawing event created by Jake Parker whereby artists are challenged to do one ink drawing a day for the entire month of October according to the following prompts.
Are you participating? If so, share a link to your work with us in the comments below. We'd love to be inspired by you and follow what you're working on, too.
Onto the work!