Articles by Month:
February 2013
We here at Go Media are no strangers to Packaging Design. In fact, our very own Adam Law wrote an incredible post titled, "5 Tips for Creating Successful Packaging Design." Because of Adam's post, we have received numerous inquiries from companies interested in commissioning us for packaging design. Creating successful packaging designs is a "must have" for any designer. And it's not just about the actual box or label. As a designer you can come up with new and innovative ways to package the actual product so you see you are more than just a graphic designer, you are also a product designer.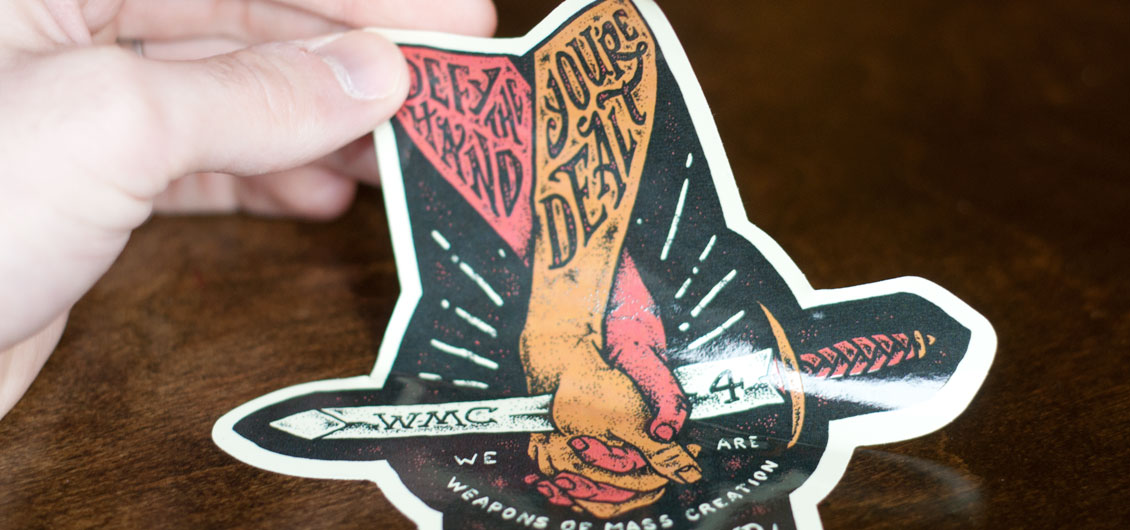 This post is a revealing walk-through behind the design, illustration, and sticker printing process. I'm proud to show off the new artwork I created for the upcoming Weapons of Mass Creation Fest 4 event.  The artwork below is going to be…
When Go Media got it's start in 2003, we primarily did illustration work. As the times changed and the market made increasing demands for web and interactive work, we adapted and began creating websites to meet the clamoring of clients. We would never forget our roots, though, and we infuse our illustration sensibility into many of the websites we design.
Now for many of you out there, especially the UX and Front-End Designers of the world, the visible look of the website is important but not nearly as important as the functionality and interface design. The showcase you will see below features the intersection of illustration and web design and that is the focus of the sites we have featured. Keep scrolling to get inspiration for your next website design.
Last year, I was commissioned to create a poster/flyer for a heavy rock venue in the UK. The instructions I got were that they wanted something "edgy" and "hardcore". Punk rock artwork is something that I typically do and I had created similar images for bands in the past, so it was the perfect project for my particular skillset.
Welcome back to the 7th edition of the "Go Media Guest Pinner Gallery Showcase." If you aren't a fan of ours on Pinterest click this link to start following what we pin. This showcase features the best pins from our Go Media Guest Pinner Gallery, so these images are the ones that you all found and shared with us. If you would like to be added to the gallery send me an email at [email protected] Happy Pinning!
In this episode, Jeff Finley and Bill Beachy sit down with Jesse Sloan and Todd Gauman to talk about Weapons of Mass Creation Fest. Plus, they share what makes a great design conference and music festival.
A few months ago, Simon Birky-Hartmann, former GoMediaZine author and manager, pointed me to the 1st in "The State of America" print series by Julian Montague and I knew we had to feature Julian and his project on the GoMediaZine.
Julian's project has been featured all around the best graphic design blogs and it is likely that many of you have already seen some of the prints in his series. But if you have been out of the design loop for a minute, you are missing out on the beautiful minimalist design and colorful images. And who doesn't want to see how their state will be represented.
Your logo is a visual representation of everything your company stands for. And with a statement like that, who wouldn't be overwhelmed. It can be an difficult undertaking to sum up you or your clients' entire brand identity in just a image or logotype. So where do you begin? Inspiration is the 1st thing that comes to mind. Here at Go Media we often ask clients to send us some logos they like to get a sense of their aesthetic taste and of course we have an in-depth discovery meeting where we glean as much information about their company to create the most representative logo for their brand.
Here are some quick tips on using Google Chrome's fantastic Developer Tools. Let's get right to it. Bring up Developer Tools with Control + Shift + i (i for inspect), or just right click (almost) anything on a page and choose Inspect element.