Articles by Day:
May 22, 2015
Your Favorite Mockup App Back
Mockup Everything your favorite way to mockup designs in an instant (without fancy software like Photoshop) & Go Media, Cleveland's best Graphic Design firm is here with 6 brand-new templates.
After all, we promised. Yep, you Pro Users are treated to new (at least 6) templates each and every month, as well as such luxuries as:
Larger image sizes
No watermarks
and our transparent background option
If you're not yet a Pro User, give it a try!
Not ready to commit to our Pro Account yet? It's okay! We still love you. Go ahead and use our free templates over at Mockup Everything.
Now, let's take a peek at the 6 new templates we have available to you Pro Users this month!
Look!
Men's Triblend Raglan, Ghosted – Front
Buy my product Men's Triblend Raglan, Ghosted – Back
//
Baby Onesie
Buy my product Rectangle Shop Sign, Version 1
Rectangle Shop Sign, Version 2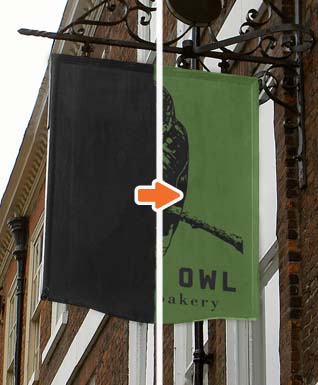 Buy my product Oval Shop Sign
Now go Mockup Everything!