Articles by Month:
December 2018
Inspiring Graphic Designers 2019
Designers get into the field because they love creating something from nothing and making beautiful, aesthetically pleasing designs. Over time, however, skills build, and designers expand and improve their work. One of the best methods for developing your design work is studying the work of other incredible designers who seem always to be a step ahead of everyone else in the field.
There are about 266,300 graphic designers in the United States alone. Globally, the industry grew at around 4 percent in the past five years. Figuring out which designers offer the inspiration we can all learn from isn't an easy task. We looked at some of the top designers out there today, broke down their skills and chose the following four as unique and revolutionary. Study their designs and learn new skills that will elevate your design work to a level you never thought possible.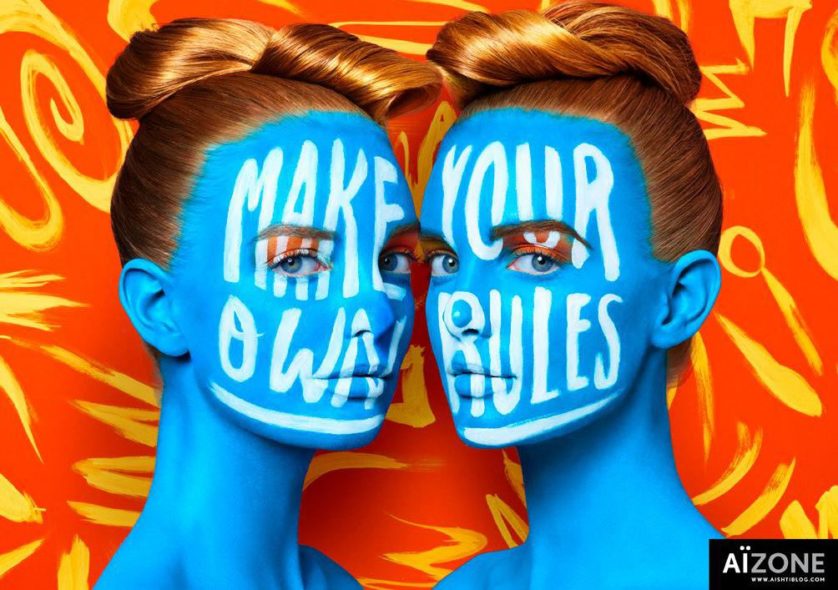 Designer 1: Jessica Walsh
Jessica Walsh hails from New York City and works as a designer and art director at Sagmeister & Walsh. She has designed for big-name clients such as Levi's, The Museum of Modern Art and Jay-Z. She's won more design awards than there is room to list, and Forbes magazine named her to their list of "30 Under 30 Top Creatives Designing the Future."
She even wrote a book that is in the process of becoming a movie. Walsh is unique because she started at just 11 years old coding and designing websites. She then studied at the prestigious Rhode Island School of Design. After graduating, she turned down a six-figure job offer from Apple to expand her design skills into other areas.
She's best known for her memorable photography that breaks all the rules, such as one image on Behance of two women painted blue except for their hair, and words written on their faces in white. It's a striking image and shows why she's a powerhouse in the design industry.
Walsh taught other industry professionals to walk away from money if it means you'll be a better designer for it.
Designer 2: Wai-Loong Lim
Wai-Loong Lim leads Y Studios. We chose Lim for this list because he's won awards around the globe for a variety of product designs. His range of work is impressive, including everything from dishware to sound systems.
Some of the brands this designer works with include Target, Johnson & Johnson and Motorola. To create cutting-edge designs, designers must experience the world around them and free their creativity. For Lim, surfing gets him outdoors and fulfills his sense of adventure.
Surfing requires a particular type of patience as the surfer waits on the perfect wave. Y Studios' philosophy is similar in that they patiently work on a design until genius strikes. Their focus is on designing products which fulfill specific needs. Designers with his studio have time to let ideas mature and simmer until they reach perfection.
The brilliance of Lim's designs lies in the underlying green consciousness of the company. While they don't call themselves a green company in the sense of being environmentally friendly, the core of their beliefs reflect in designs such as a portable dinnerware set that environmentally aware workers can purchase, rather than Styrofoam or disposable plastic.
Lim brings the industry a reminder that creativity takes time.
Designer 3: Steve Krug
When it comes to user experience, study designer Steve Krug for inspiration. Krug wrote what many consider the bible of usability, "Don't Make Me Think: A Common-Sense Approach to Web Usability."
He worked as a usability consultant for two decades for companies such as Apple, Lexus, NPR and Bloomberg. Today, he teaches others about usability through workshops and direct consulting.
Even though Krug might not be the first person who comes to mind when studying design work, he is worth investigating because his principles make your website more usable. His book is a must-read for anyone wanting to delve into the UX of design.
Designer 4: Jennifer Morla
When it comes to visual communications, Jennifer Morla is a familiar name. Morla founded her design agency, Morla Design, in 1984. The goal of the firm is multidisciplinary, covering everything from web design work to packaging to print work. She's an AIGA Medal recipient whose work appears in the Smithsonian and Denver Art Museum. She's won more than 300 awards of excellence.
The New York native completed a BFA in graphic design from Massachusetts College of Art in Boston. She credits her early inspiration to the Metropolitan Museum of Art and seeing an IBM exhibit at the 1964 World's Fair. Today, she shares that inspiration and guides young design students as an adjunct professor at California College of the Arts.
Her career spans companies such as Levi Strauss & Co. and PBS San Francisco. Her company designs for Amnesty International, Apple, Rondale Publishers and Wells Fargo Bank — but also dozens of other big brand names. She's gained a reputation as an artist able to take something ordinary and shift the focus just a bit. She points to using a "combo platter" in her designs: surprise and educate.
New designers should study how unique Morla's work is — not to copy it, but to learn about the element of surprise. Her work offers a fresh perspective that shows off her artist's voice perfectly.
Continuously Improving
No matter how long you've been a designer, improvement is possible. If you aren't growing and changing, you're stale. Instead, study some of the best designers and most inspirational people in the field and apply what you've learned to your work. You may just surprise yourself.
In modern design fields, it's no longer acceptable to be average. That's not to say it was ever acceptable in the first place but doing so now can have much more significant consequences on your business and clients. You see, companies today need to stand out and be bold. One of the best ways to do that is through striking visual themes or styles — which comes out in the design elements graphic artists or web developers employ.
If you want to be noticed, you have to crank the volume up to eleven. At the same time, you must be mindful of design guidelines and requirements. That way, visual elements — flashy or not — do not detract from the overall user experience. Thus, we have the eternal struggle of a designer, whether that be in web design, graphic design or some other form of visual creativity.
In light of that, it's essential to keep up with bleeding edge design trends — or even stay ahead of everyone else. Here are six emerging graphic design trends for the coming year that you would do well to honor.
1. Light or Dark? Why Not Both?
One trend we're seeing right now is using contrasting light and dark color schemes or styles. Primary color variations might include blue and grey, black and white, or similar contrasting hues.
Why not take that a step further and offer both options to potential audiences? People browse most websites, apps and portals using mobile devices, and it's always great to have that light and dark choice depending on your preferences. A lot of apps actually employ something called "night mode," where users can activate a theme that is dark and easy on the eyes in low-light conditions.
Developing multiple versions of a design in varying palettes also affords you — the designer — a lot more freedom to express personality and creativity. Clients and customers will love it, and so will you. It's a win-win for everyone.
2. Expansive Minimalism
The idea of a more expansive minimalist style may seem a bit contradictory, but in the past, minimal designs have largely employed muted or neutral colors with a lot of white space. Lately, we've seen the rise of a new form of minimalism that uses greater color and contrast. Designs are still pared down and efficient with minimal distractions, but the colors used are more vivid, as is the scenery and visual elements of the layout.
Colors might pop more. Backgrounds might include a little more going on with a texture-based element. Navigation buttons and attention points might be a little brighter. These all contribute to a more innovative yet equally beautiful minimalist style.
3. Kinetic Typography
There's nothing more important in design than the typography you choose. Including the wrong font in a design even once will show you exactly why this is. You want text content to stand out, but you also want it to jive with other visual components, and it must be readable to boot.
Kinetic typography — or moving, dynamic typography — is a relatively new trend that is taking hold everywhere. Why? Because you're essentially using the same fonts and styles you always have, but simply injecting a little more activity into its presentation. It involves graphic animation techniques to present moving typography. Letters might dance, strobe or even bounce around. Accents might shiver to accentuate a point. Colors and styles might also shift, briefly or over a longer period.
Funny enough, the practice is not actually new — it has been around since the 1950s, originating with Alfred Hitchcock and his 1959 film North by Northwest. More recently, it's gained popularity and is making something of a comeback that could even be part of a dynamic type movement.
4. Vivid Colors and Imagery
Giving a design or visual element "pop" is what truly makes it stand out to people. It's always been possible to do this by injecting vivid colors and imagery, but mainstream designs generally opted for easier palettes — not anymore. In fact, many designers and graphic artists are taking it upon themselves to experiment with incredibly bright and eye-catching colors, whether that be lighter hues that are much more intense than the norm, or super bright neons that just seem to flash on the page.
This trend specifically calls for stepping outside of the norm, shedding away conventional color and visual styles.
5. Futuristic-Retro Feel
We're in this strange state of mind currently where so many designs are using a mix of futuristic and retro-style themes. Think cyberpunk, but with a more functional approach. Elements like geometric shapes, abstract patterns and bright neon colors are starting to bleed their way into popular designs.
It can effectively be described as a mainstream yet futuristic influence, albeit one steeped in class. If you can find a way to adopt these visual elements, while still adhering to minimal practices yet with captivating results, you've won. From the outside, this concept can seem incredibly nuanced and complex, but once you have a working design in place, it's evident a futuristic influence can really kick up some dirt.
6. Authentic Photos
Professional, sterile and faux stock photos have never really been appealing, especially when you're dealing with humanized or forward-facing portals. Audiences often look at professional stock photos and feel distanced or segregated in a way. There's this hidden sense of impossibility to them. In the real world, you could never hope to look like the people in these photos, nor experience what they purportedly are.
Not to mention, photo devices and quick-snap technology have advanced considerably. Most people carry around an excellent point-and-shoot with them everywhere they go — embedded within their mobile device. Perhaps that explains why it's acceptable to include photos in a design that look like a personal camera or smartphone took them. People love the emotions that genuine pictures elicit, and it really brings a natural, welcoming feel to modern designs.
Get Ahead of — Not With — the Program
In the end, if you're interested in standing out and coming up with some remarkable designs, following these tips and potential trends will undoubtedly get you there. Web design is one market where being ahead of the curve helps you considerably. In other industries, people may not be ready for change, or big players may be more resilient to innovation. That's certainly not the case with modern design, so be sure to let your creativity and expressive nature flow.