4 Designers We Can All Learn From
Inspiring Graphic Designers 2019
Designers get into the field because they love creating something from nothing and making beautiful, aesthetically pleasing designs. Over time, however, skills build, and designers expand and improve their work. One of the best methods for developing your design work is studying the work of other incredible designers who seem always to be a step ahead of everyone else in the field.
There are about 266,300 graphic designers in the United States alone. Globally, the industry grew at around 4 percent in the past five years. Figuring out which designers offer the inspiration we can all learn from isn't an easy task. We looked at some of the top designers out there today, broke down their skills and chose the following four as unique and revolutionary. Study their designs and learn new skills that will elevate your design work to a level you never thought possible.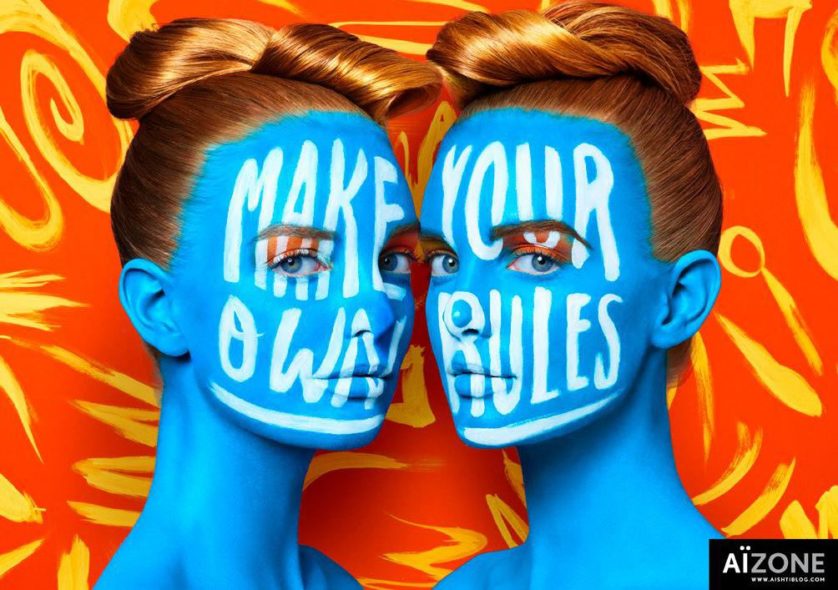 Designer 1: Jessica Walsh
Jessica Walsh hails from New York City and works as a designer and art director at Sagmeister & Walsh. She has designed for big-name clients such as Levi's, The Museum of Modern Art and Jay-Z. She's won more design awards than there is room to list, and Forbes magazine named her to their list of "30 Under 30 Top Creatives Designing the Future."
She even wrote a book that is in the process of becoming a movie. Walsh is unique because she started at just 11 years old coding and designing websites. She then studied at the prestigious Rhode Island School of Design. After graduating, she turned down a six-figure job offer from Apple to expand her design skills into other areas.
She's best known for her memorable photography that breaks all the rules, such as one image on Behance of two women painted blue except for their hair, and words written on their faces in white. It's a striking image and shows why she's a powerhouse in the design industry.
Walsh taught other industry professionals to walk away from money if it means you'll be a better designer for it.
Designer 2: Wai-Loong Lim
Wai-Loong Lim leads Y Studios. We chose Lim for this list because he's won awards around the globe for a variety of product designs. His range of work is impressive, including everything from dishware to sound systems.
Some of the brands this designer works with include Target, Johnson & Johnson and Motorola. To create cutting-edge designs, designers must experience the world around them and free their creativity. For Lim, surfing gets him outdoors and fulfills his sense of adventure.
Surfing requires a particular type of patience as the surfer waits on the perfect wave. Y Studios' philosophy is similar in that they patiently work on a design until genius strikes. Their focus is on designing products which fulfill specific needs. Designers with his studio have time to let ideas mature and simmer until they reach perfection.
The brilliance of Lim's designs lies in the underlying green consciousness of the company. While they don't call themselves a green company in the sense of being environmentally friendly, the core of their beliefs reflect in designs such as a portable dinnerware set that environmentally aware workers can purchase, rather than Styrofoam or disposable plastic.
Lim brings the industry a reminder that creativity takes time.
Designer 3: Steve Krug
When it comes to user experience, study designer Steve Krug for inspiration. Krug wrote what many consider the bible of usability, "Don't Make Me Think: A Common-Sense Approach to Web Usability."
He worked as a usability consultant for two decades for companies such as Apple, Lexus, NPR and Bloomberg. Today, he teaches others about usability through workshops and direct consulting.
Even though Krug might not be the first person who comes to mind when studying design work, he is worth investigating because his principles make your website more usable. His book is a must-read for anyone wanting to delve into the UX of design.
Designer 4: Jennifer Morla
When it comes to visual communications, Jennifer Morla is a familiar name. Morla founded her design agency, Morla Design, in 1984. The goal of the firm is multidisciplinary, covering everything from web design work to packaging to print work. She's an AIGA Medal recipient whose work appears in the Smithsonian and Denver Art Museum. She's won more than 300 awards of excellence.
The New York native completed a BFA in graphic design from Massachusetts College of Art in Boston. She credits her early inspiration to the Metropolitan Museum of Art and seeing an IBM exhibit at the 1964 World's Fair. Today, she shares that inspiration and guides young design students as an adjunct professor at California College of the Arts.
Her career spans companies such as Levi Strauss & Co. and PBS San Francisco. Her company designs for Amnesty International, Apple, Rondale Publishers and Wells Fargo Bank — but also dozens of other big brand names. She's gained a reputation as an artist able to take something ordinary and shift the focus just a bit. She points to using a "combo platter" in her designs: surprise and educate.
New designers should study how unique Morla's work is — not to copy it, but to learn about the element of surprise. Her work offers a fresh perspective that shows off her artist's voice perfectly.
Continuously Improving
No matter how long you've been a designer, improvement is possible. If you aren't growing and changing, you're stale. Instead, study some of the best designers and most inspirational people in the field and apply what you've learned to your work. You may just surprise yourself.