Articles by Day:
February 14, 2009
Client: Jedidiah Clothing
Designer: Jeff Finley
Designer: 2007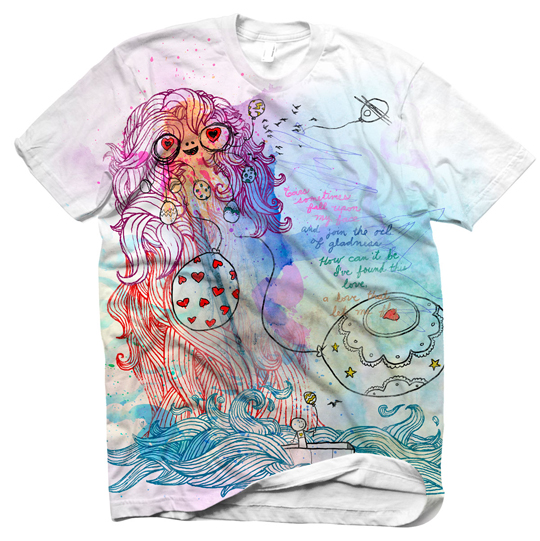 This shirt design was one of the designs I completed for Jedidiah Clothing back in 2007. It was accepted, but I still have never seen it printed or for sale. As a designer, even though you were paid to do a design, the client may not have found it suitable to put to market. Which may have been what happened in this case.
Regardless I think this design was a step forward from the mostly vector based t-shirts I had done prior to this. Yes, I know, this piece is "old" in terms of this blog entry, but it's probably new to a lot of our readers. The shirt design would have been printed as a dye-sublimated tee. Full color designs on white shirts are perfect for this application.