Our Free Tool Will Help You Create Portfolio Worthy Mockups
Meet T-Shirt Mockup Tool Mockup Everything
What's better than a portfolio filled with your best work? Not much, we say. After all, you never know when opportunity is going to come a-knocking.
But this, we know, is much harder than it seems. And as you know, the very last thing you want to do is throw work into your portfolio without the utmost care and consideration.
But guess what! If you are having a difficulty finding the time populating your portfolio, we have the perfect solution.
Our free t-shirt mockup tool, Mockup Everything, will add apparel design work to your portfolio, easily and efficiently – with stunning results. Up the anty when you upgrade to our Pro Account, which offers bonuses such as larger image sizes, no watermarks, a transparency option and hundreds of template options (with a growing library).
Make Magic Happen >
1. Head to our t-shirt mockup tool, MockupEverything.com
2. Select from 7 Main Template Categories, then dive deeper to find the template you'd like to use.
Use the Purple "Select a Template" Button to choose your selection.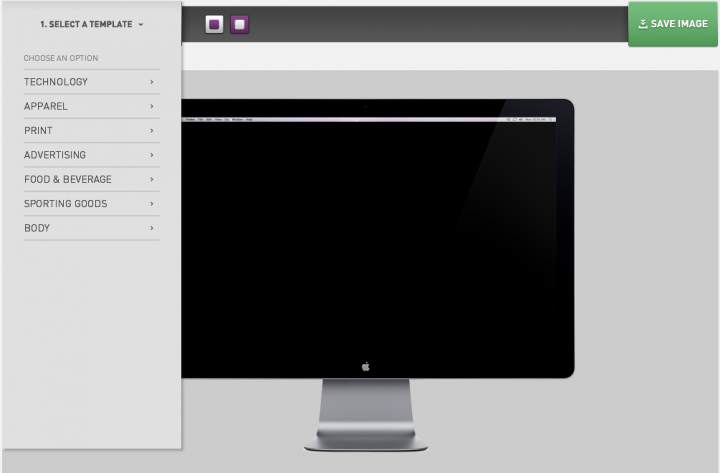 3. Click on the template (turning it blue) to select a design for your template.  
This design can be minimized, expanded, rotated to fit your design. Use the white button above to change the color of your template. Want your t-shirt color to match your uploaded design? Touch the eyedropper to your design and poof! Use the purple to change the color of your background. Pro Users, click the purple button, then choose the transparent box option to change your background to a transparent png.
4. Crop or just simply continue on to save to your computer. Please note, if you have chosen a transparent background, the screen will go to white briefly while saving.
5. Add it to your portfolio. Last but certainly not least! Post your work. And make sure to share it with us. We'd love to give you a great big like, appreciation, shout-out, tweet, high-five or hug.
Good luck and enjoy Mocking Up Everything!