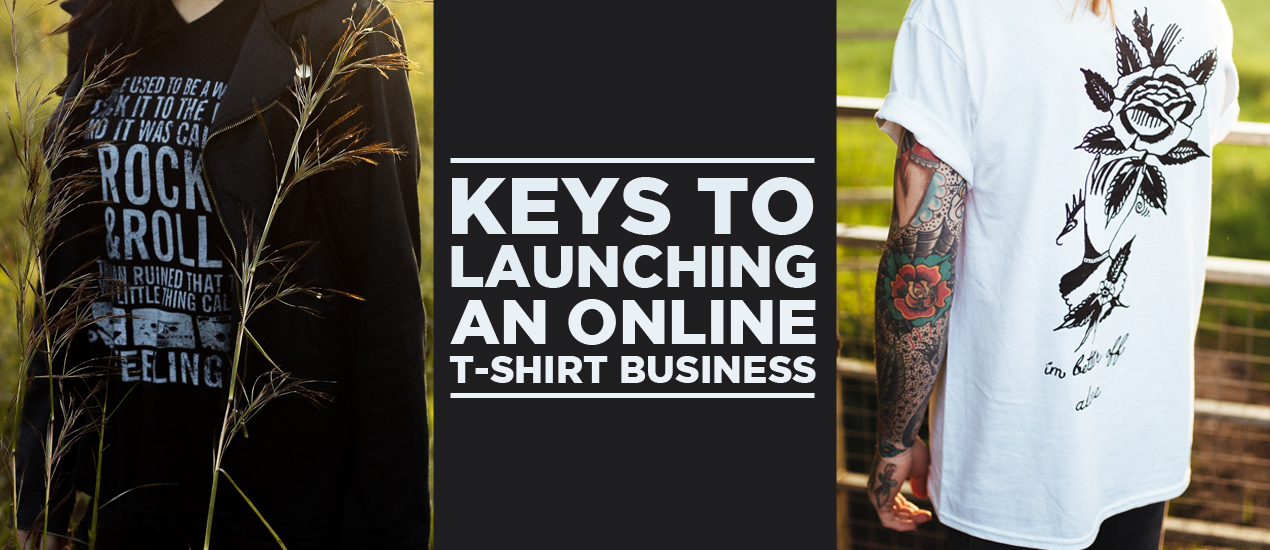 Keys to Launching an Online T-Shirt Business
How to Launch an Online T-Shirt Business
Here at Go Media, we receive many fantastic emails from fans and friends who are creating their own online clothing businesses. They write with many questions for us – everything from how to get started through how to launch with a bang. We thought we'd take this opportunity to address some of these great questions and give some advice to the best of our ability. Ready? Let's get started!
Brand, brand, brand.
To have a successful business, you need to build a strong brand. You need to come to understand what you offer that is unlike any other apparel line, who your target customer is and what makes you stand above others. Keep in mind that there are millions of apparel lines out there. Until you have a compelling story line, you'll be on a road going straight to nowheresville.
Once you have gotten real with yourself, identified your brand and developed your vision, you can begin to create the assets needed for your business, including your mark, logotype, truly unique apparel, ad material, etc.
Pick your pleasure.
Do some research and choose a site (or multiple sites) where you'll post and sell your designs. Sites like Teespring, Fabrily (Teespring Europe), FreshMonk, Gooten, GearBubble, Teechip and Teezily are ready-to-use platforms that will help you launch your own web-to-print ecommerce business.
Prefer to run your own store? Try to create your own eCommerce website through sites like Shopify, Wix, Squaespace or Weebly. Fulfill orders through a trusted printer (like Jakprints) or fulfillment sites like Printful.
Another option is to work with marketplaces such as Big Cartel, Etsy, RedBubble, Amazon, Cafe Press, Society6 and Zazzle. The benefit of this is that the marketplaces have not only tools set in place to get you going in a jiffy, but pre-existing customers who are ready and waiting to take a look at (and hopefully purchase) your work.
You can also try submitting a design to a site like Cotton Bureau, but understand that the acceptance of rejection of your design is solely at the discretion of the site.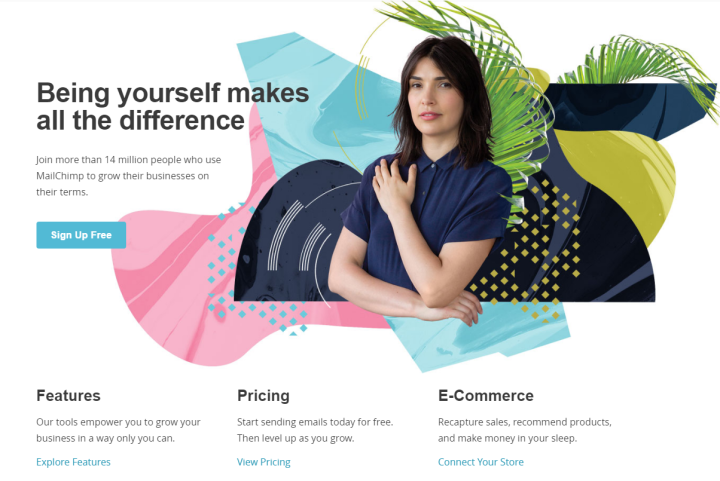 Set up all of the accounts.
Stake your claim on all of the social media accounts associated with your new brand. Yep, a Facebook page and Instagram, Twitter, Pinterest, Snapchat accounts, a blog – you name it. You will need these to advertise all of your awesome designs and connect with your ever-growing community, so set them up now and get to work on them when the time is right. Depending on which platform you use, you will also want to set up a Mailchimp account. This will be vital in collecting information from and keeping in contact with customers. Email marketing, after all, is free and one of the best, most targeted ways of marketing available.
In order to keep your finances in order, you may need to get set up with accounts such as Stripe, Square or Paypal.
Nail your photography and copywriting.
Should you need to take your own product photography, make sure it's on point. Do your research on where it's being sold, as many retailers will ask for your product to be shot on a plain background. Make sure that you shoot all sides of your product (front, back, various angles and close up shots as needed), so that your customer gets a real life, intimate view of it. Not a professional photographer? iPhones work miracles these days, especially when partnered with time and care.
Better yet, use pre-existing professional, high resolution mockup templates from the Arsenal, Mockup Everything or Shirt Mockup, to ensure that your customers are seeing your designs displayed on the best of the best.
When writing product descriptions, know your stuff. Order the apparel you'll be selling and give it a test run. How does it feel in the real world? Is it true to size? Does it shrink after washing? What does your design look like on a classic tee versus a tri-blend tee? Do they fade differently? Is it truly something you'd want to wear?  If not, start from scratch until you find the perfect t-shirt. You know, the one just like your favorite tee you can't help to wear over and over again.
You'll need to test your product on family and friends of all sizes and shapes, so this is a great opportunity to get some modelshot photos in. We suggest taking these photos on both white backgrounds and out in the real world.
Do your research! This will take time, but will pay off in dividends.
Once you've nailed the best product and understand how it feels, you'll really need to sell it in your product description. Read other product descriptions until you're blue in the face. What do they include that appeals to your senses? Include not only a detailed description of your product, but what makes it unique, how it will benefit the user and how it will improve their life. American Giant is doing a fantastic job of this with their "World's Best Hoodie" campaign. Consider using testimonials here as well.
Ship it out, keep in contact.
If you're responsible for shipping out your own product, do so without hesitation. We suggest using a scale and label printer from stamps.com, where you can also print labels. This makes things incredibly simple and allows for the shipment of product immediately. Should you have any difficulty with fulfilling a product or need to delay shipment for any reason, get in contact with your customer immediately and be honest. Customer service is key.
While we're on the topic of shipping, consider adding your own personal touch when your product is on its way out of the door. Write a personal thank you note to your customer and stop and take the time to make your packaging something to remember.
Get your work out there.
While you're getting up and running, get your gear out in the real world. Share samples with friends and hit the streets with your designs by participating in flea markets, art shows and other community events where you can sell your merch. Getting your name out will start the momentum you need and can give you some immediate feedback as well.
Be relentless.
Starting any new venture takes tenacity. Instant success isn't guaranteed. You may fall more times than you'll step forward. The more you count your failures as learning moments, the more you keep pushing towards your goal, the greater the chance you'll become known. So keep narrowing in on who you are, what unique gifts you can bring your audience and put your best foot forward always. We believe in you!